Uptown Restaurant in Phuket Town
Phuket Uptown Restaurant is not exactly what we would call a 'local restaurant', it's just a little too clean and too westernized to be considered so and a good third of the customers are usually farangs (foreigners). But the food is good, the prices are right and the staff is always friendly.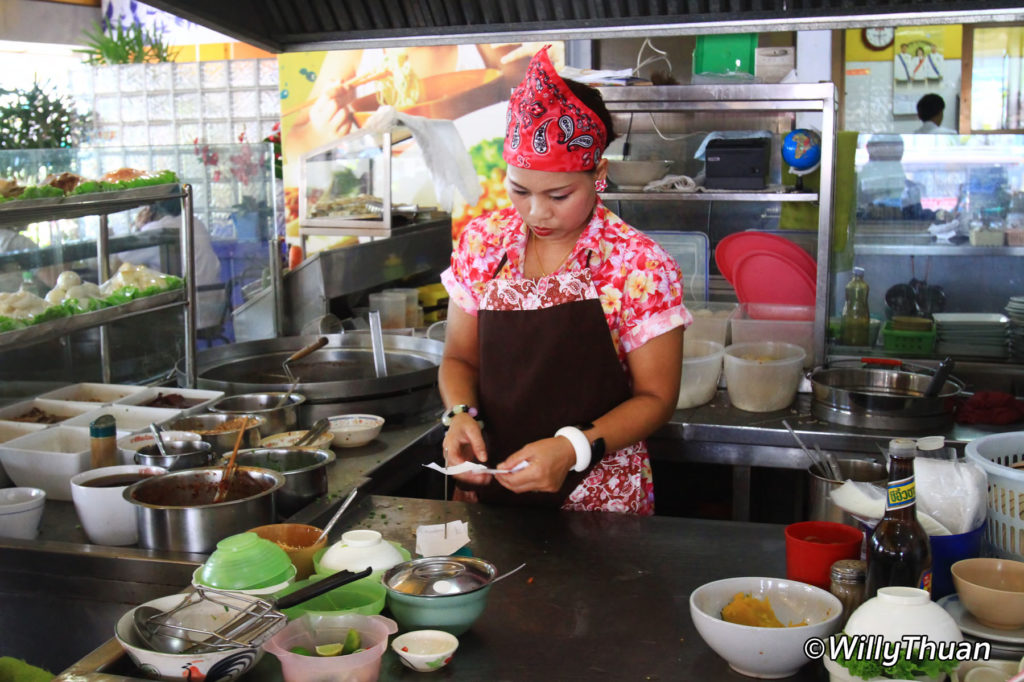 Located just across the road from Novotel Phokeethra, the restaurant is very easy to find, just next to the very large 'Expo Market' which in fact is just a big bazaar. Their menu is very large and well-illustrated, always a plus if you are not familiar with any dish names. The back wall itself is a huge photo menu, which also helps a lot to work up an appetite.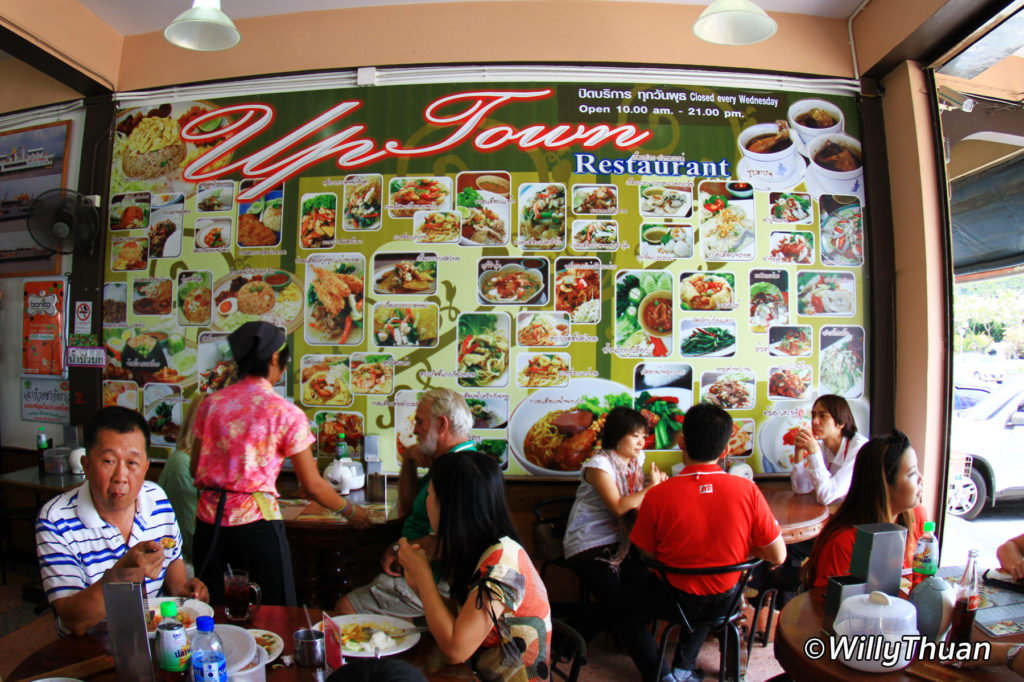 We go there once in a while for lunch, a chance to eat something different since the choice is wide and service is (usually) fast. Dishes are really Thai and not westernized, so you might want to remember that when ordering spicy. Last time we went there we had an excellent Ba Mee Tom Yum Kai (yellow noodle soup with chicken), Kuay Teaw Lord (pork, mushrooms and soya beans wrapped in rice sheet) and Gyo Pla (fish wontons). I wouldn't recommend making the trip just for that but if you happen to be around this area, it is a good stop for lunch.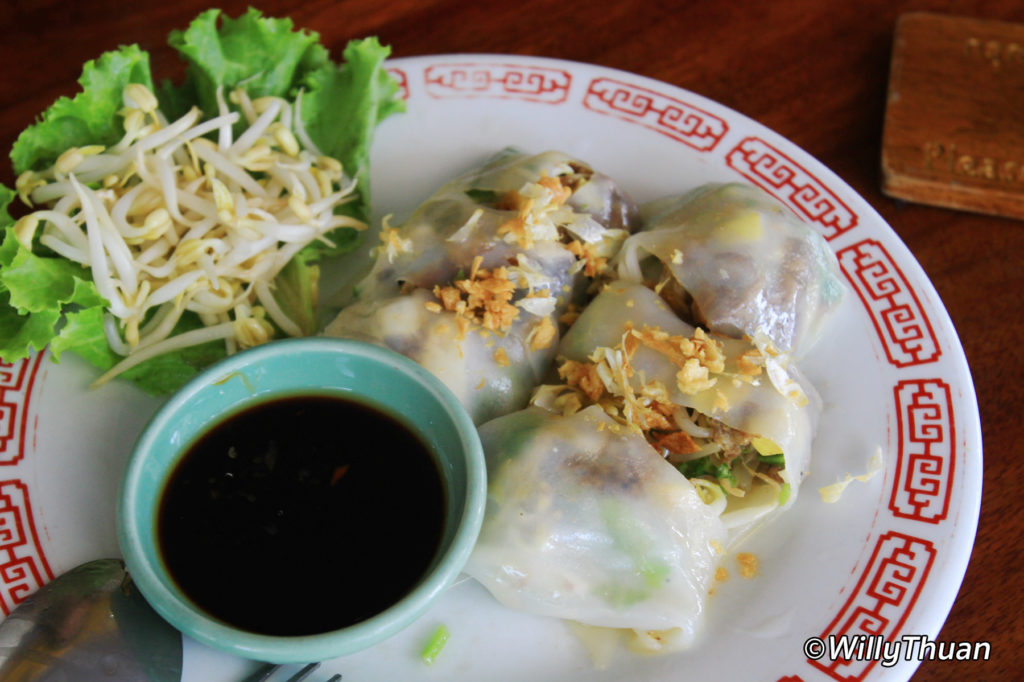 ---
Phuket Uptown Restaurant Location
Location: At the intersection of Chanacharoen and Tilok Utit Td, opposite Novotel Phokeethra and Expo Market.
Phone: 076 215 359
Open: daily: 10 am – 9 pm
---
Phuket Uptown Restaurant Map