What to Do in Phi Phi Islands?
Phi Phi islands (koh Phi Phi) are a very popular archipelago located 40 km south of Phuket. In case you were wondering, you pronounce Phi Phi 'Pee-Pee', not 'Fee-Fee'! Anyway, they don't need an introduction anymore since Leonardo DiCaprio took care of this in 2000 with the movie 'The Beach'. Since then, the island keeps developing. As we all sadly remember, a tsunami wiped out the island in 2004, and since then, despite the promises of keeping the island small and manageable, Phi Phi just grew busier but not always better. Phi Phi is still the most popular of the many islands around Phuket.
UPDATE: Access to Maya Bay is closed until further notice, but Koh Phi Phi Don, the main island remains open!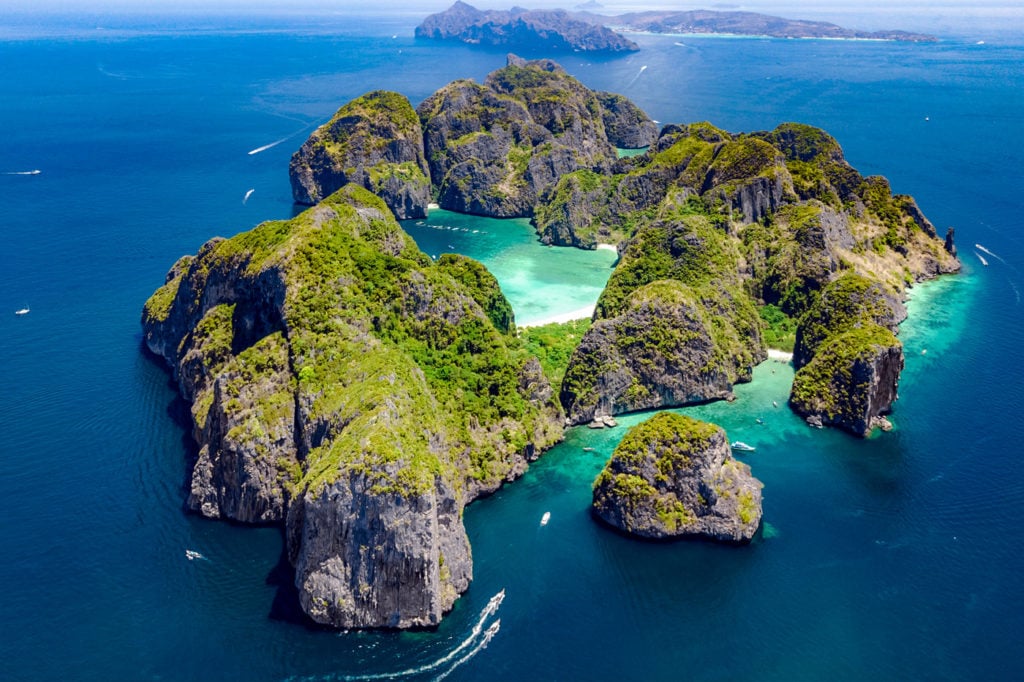 However, the young crowd travelling to Phi Phi Island all year round seems to love it so much, we decided to revisit it. The verdict? Yes, it's crowded, especially at night, but the islands are stunning, and it's a great place to party! (See some discounted prices for ferries between Phuket and Koh Phi Phi)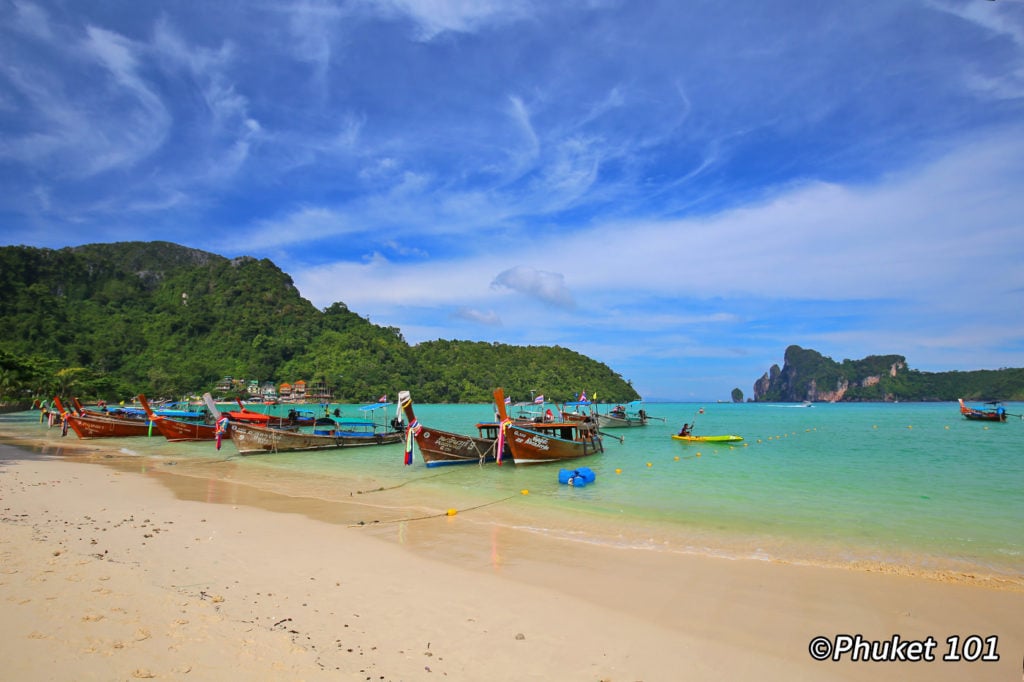 ---
The Islands of Phi Phi Archipelago
Just in case you didn't know, Phi Phi consists of several islands, but you can only stay on one of them. You will notice that the name of many islands starts with 'Koh, which means 'Island' in Thai. So you will sometimes hear 'Koh Phi Phi' or 'Phi Phi Island', but for an apparent reason, rarely 'Koh Phi Phi Island'.
---
---
---
---
On the following page are some of the best places to see here. Of course, you can expect these places and islands to be busy. It may be a good idea to stay overnight and try to explore early morning to beat the crowds. Read more
---
---
---
---
---
Where to Party?
Beach party and street party, usually people walk from one bar to another and follow the music, the crowd and the atmosphere.
---
---
---
---
---
Where to Eat
There are hundreds of places to choose from on Phi Phi island, walk along the few pedestrian walkways, and you can pick as you go. It's a lucky draw. It's more fun by the waterfront, but this is just us, so we tried the following, and they were quite good.
---
---
---
---
---
---
---
More Photos
---
Where is Phi Phi Island?
---
FAQs about Phi Phi Island
---
You may also like