Phuket Beach Clubs
Phuket beach clubs used to pop out of the sand faster than we could visit them but recently only a handful are still standing around Phuket. Catch Beach Club on Surin Beach started this new trend almost a decade ago and was the only real beach club for many years but lately, with Phuket growing popularity, there was a clear need and potential for more. A beach club definitely complement the tropical holiday mood of the island… beach and exploration during the day, beach parties with international DJs at night, Most of them were now gone but they are making a big come back!
---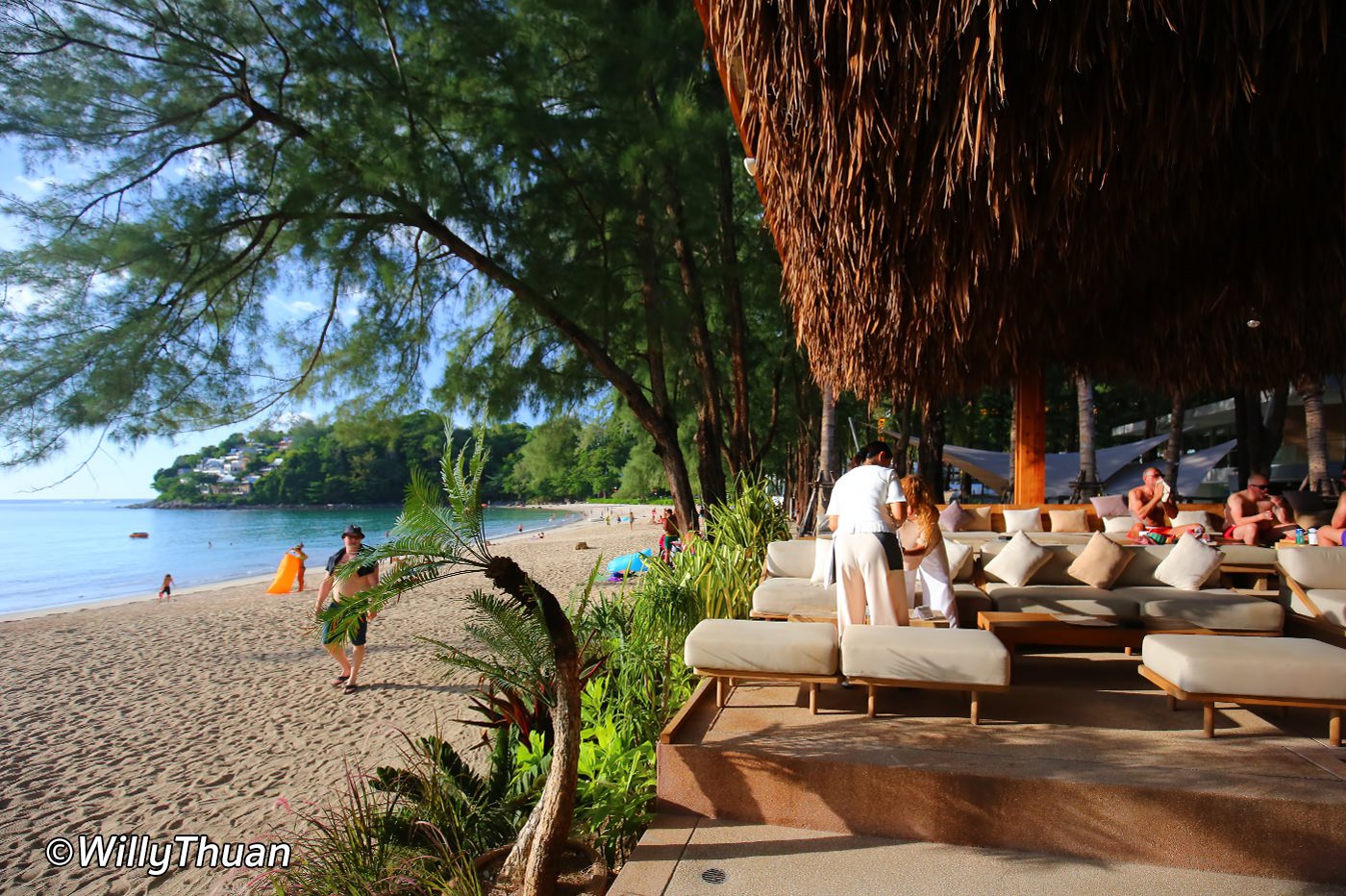 Cafe Del Mar is not the latest beach club in Phuket because they keep popping up faster than rooftops in Bangkok do, but having our own here in Kamala Beach is almost a statement: Phuket is a party island! Cafe Del Mar is a well-known Ibiza name that found out that Phuket was definitely the right island for a beach party with good music, great drinks and notorious parties. Read more
---
Catch Beach was the first real beach club opening in Phuket many years ago, triggering a growing passion for this way to spend the afternoon on the beach followed by some serious party from sunset onward. Catch beach club is now back in Bangtao and is as popular as ever, especially with expat crowd. Read more
---
Dream Club on Layan Beach is the successor of the short lived Nikki Beach Club. It's a little toned down compared to the wild parties that use to blast the beach here, but it is more relaxed and no less attractive. Read more
---
HQ Beach Lounge, in the northern part of Kamala Beach near the Novotel Kamala, is one of the few beach clubs still standing in Phuket. There was a time when Beach Clubs where flourishing almost on every beach and Surin was where it all started. But many of them where not legally built or way to close to the beach. HQ Beach Club is still proudly standing because it sits under huge Casuarina trees along the beach. (Read more)
---
Xana Beach Club has a beautiful setting right on the sands of Bangtao beach but doesn't focus on parties and DJ's as much as other clubs around the island do. With a superb swimming pool right on the beach, it's more a place to chill out all day and evenings until late at night with occasional parties. (Read more)
---
Kudo Beach Club is the latest beach venue on the island with a unique location on the beach of Patong. It already has all the ingredients to quickly become one of the most popular beach club in Phuket. The main success factor will probably be this enviable spot, right in the center part of the famous Patong Beach, just few meters away from the end of the equally famous Bangla road, known as Phuket party street.
Read more
---
Between Patong and Kamala
Iguana Beach Club might be the smallest of all Phuket Beach Clubs, but the crew put on a serious party on most weekends, and it doesn't come as a surprise once you find out that Iguana Beach Club and the highly popular Seduction Club in Patong are somehow related. Iguana Beach Club is well hidden between Patong and Kamala beach, and still has a little secret cove mood to it, perfect to enjoy some drinks while admiring a sunset before international level DJ's start spinning some serious groove. (Read more)
---
Coast Beach Club is the only beach club on Karon Beach, at least for now, and it's a good spot to enjoy a beautiful sunset with a cold drink in hand. While Coast is technically close to the beach and offers very nice sofas and day beds, it doesn't feel as much a beach club as Cafe Del Mar or Catch Beach Club, probably because it feels more connected to the massive Centara Grand Beach Resort than to the beach. Other than that, it is nice to be seated in one of the large sofas near the sand of Karon. Read more
---
Kata Beach
Re Ka Ta Beach Club is currently under renovation
Re Ka Ta Beach Club is on the southern end of Kata Beach and is part of the excellent Boathouse Restaurant. The club is fun and colorful but doesn't bring the 'beach feel' other clubs on the island can offer. (Read more)
---
 Skye Lake Club in Bangtao used to be half way between a rooftop bar and a beach bar. A bit of both and none at the same time. Skye Beach Club has moved from Nai Yang beach to a small lake in Bang Tao area and is now the first Phuket Lake Club! (
Read more
)
---
Map of Phuket Beach Clubs