What are the best beach clubs in Phuket?
Phuket beach clubs are the perfect addition to your tropical holiday: beach and exploration during the day, sunset on a comfortable lounger with cocktails and cool music in the evening, party with international DJs at night.
Phuket beach clubs used to pop out around the island faster than we could visit them, mostly on Surin Beach. But a few years back, the government removed many of them since land titles were not legal. Tourists and locals lamented, having lost their beloved party spots, and for a long time, only a handful of them was still open around Phuket.
With Phuket growing in popularity, there was a clear need and potential for more beach clubs. Just as you could expect from the very resourceful business mindset of Phuket, clubs came back in better locations. Here is our list of the best!
---
---
Catch Beach was the first real beach club opening in Phuket many years ago, and by doing so, they triggered a veritable chain reaction all over the island. There was a growing passion for this way of spending the afternoon on the beach, followed by fun parties from sunset until late. A few years back, all the beach clubs disappeared from the island's face, removed by the authorities. Catch beach club is now back on Bangtao beach and is as popular as ever and mostly addresses to expat crowd. They even added a Kid's club with their playground next door, not to disturb the party-goers. Read more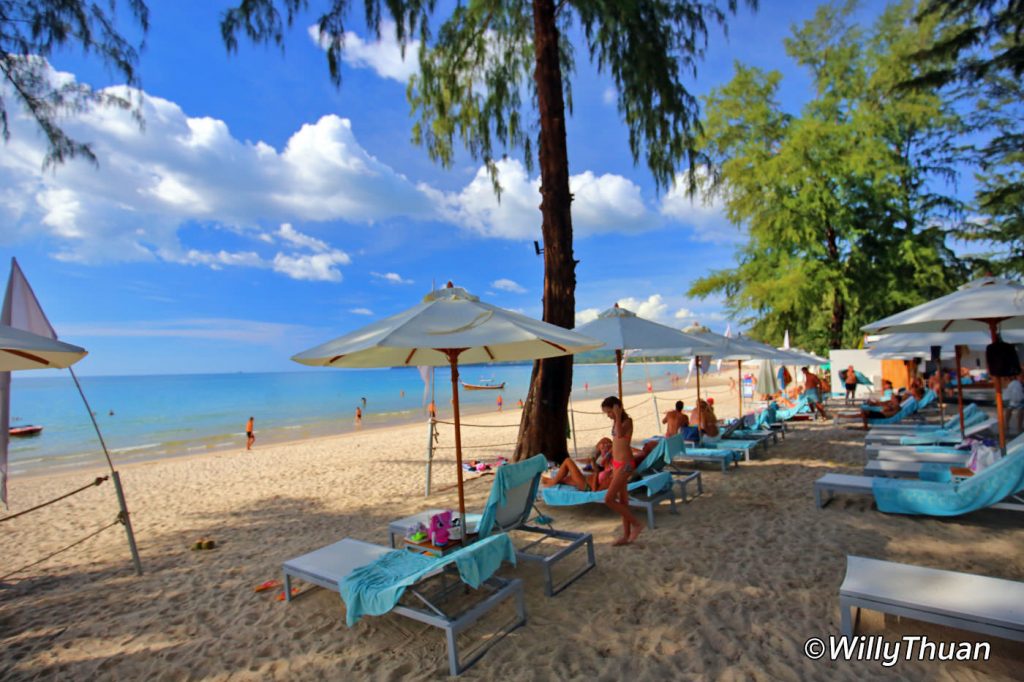 Location: Bangtao Beach
Address: 202/88 Moo 2, Cherngtalay, Bangtao Beach
Open: Daily 9 am – 2 am
Phone: 065 348 201
---
---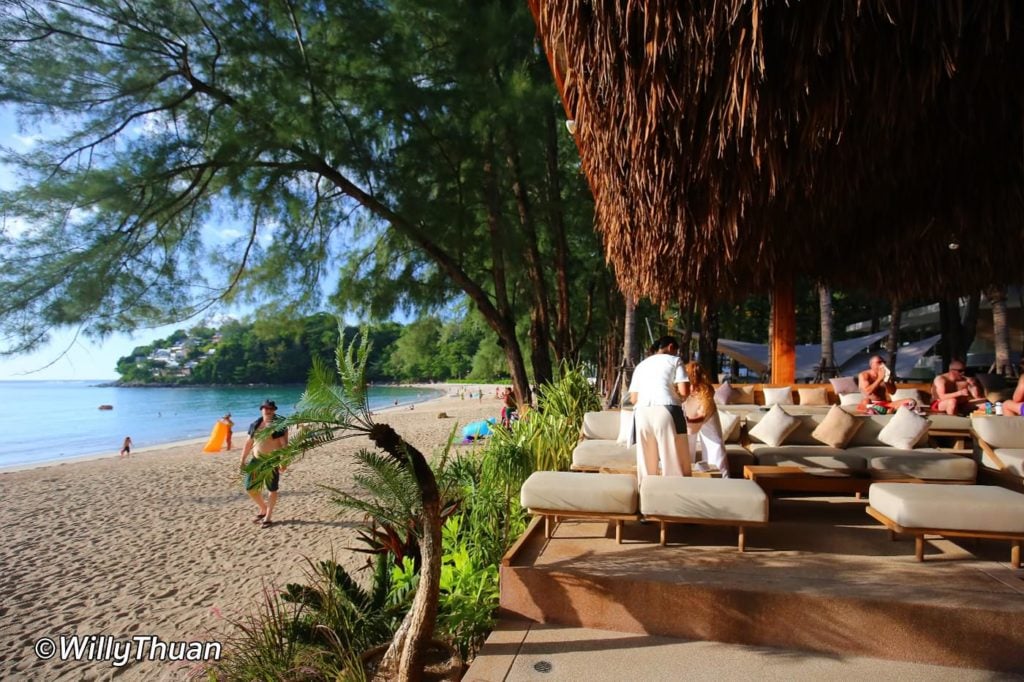 Cafe Del Mar is has become one of the most popular beach clubs in Phuket, and having a branch here in Kamala Beach is almost a statement: Phuket is a party island! Cafe Del Mar, a well-known name in Ibiza, found out that Phuket was the right island for wild beach parties with good music, great drinks. The beach club and its swimming pool are a little small, and the sitting can feel crowded, and the prices are high. The music and atmosphere address a younger crowd. Read more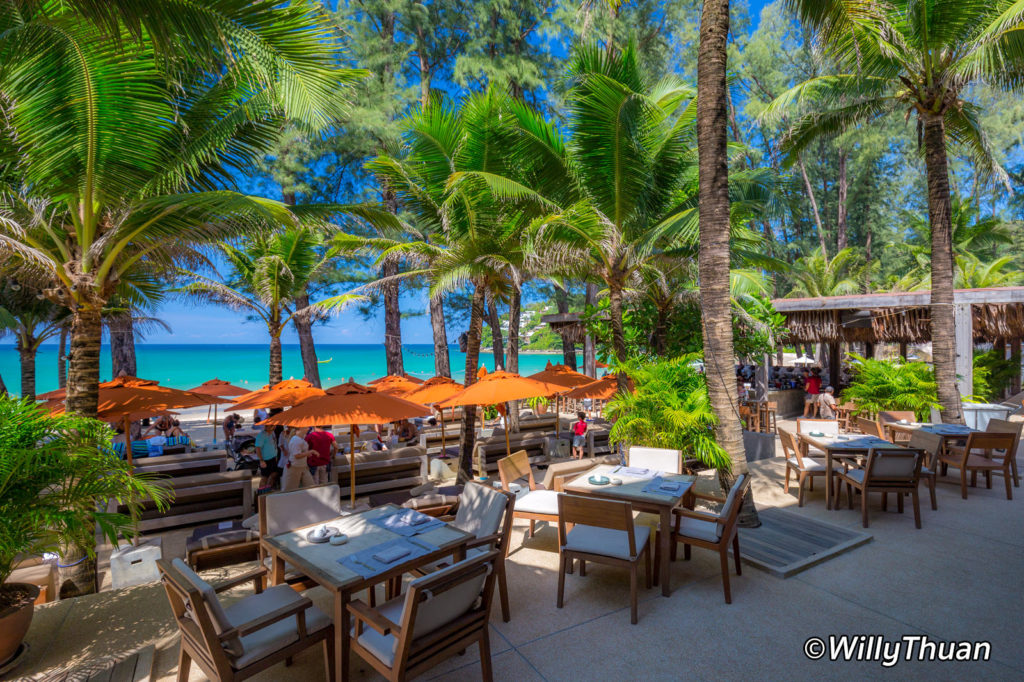 Location: Kamala Beach
Address: 118/19 Moo3, Kamala Beach, Kathu District, Phuket 83150
Open: 11 am – 2 am
Phone: 061 359 5500
---
---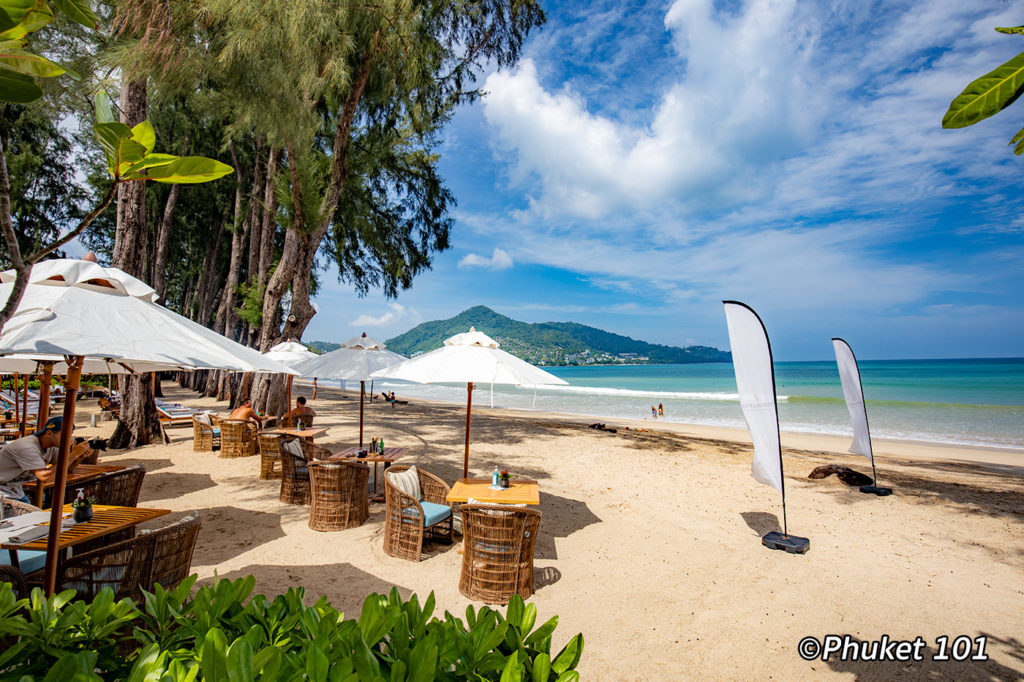 Pine is the latest beach club in Phuket and the third one to open on Kamala Beach. With enviable direct beach access, Pine Beach Bar serves good food and great drinks all day and turns into a party after sunsets with DJ and a fire show on the beach. Read more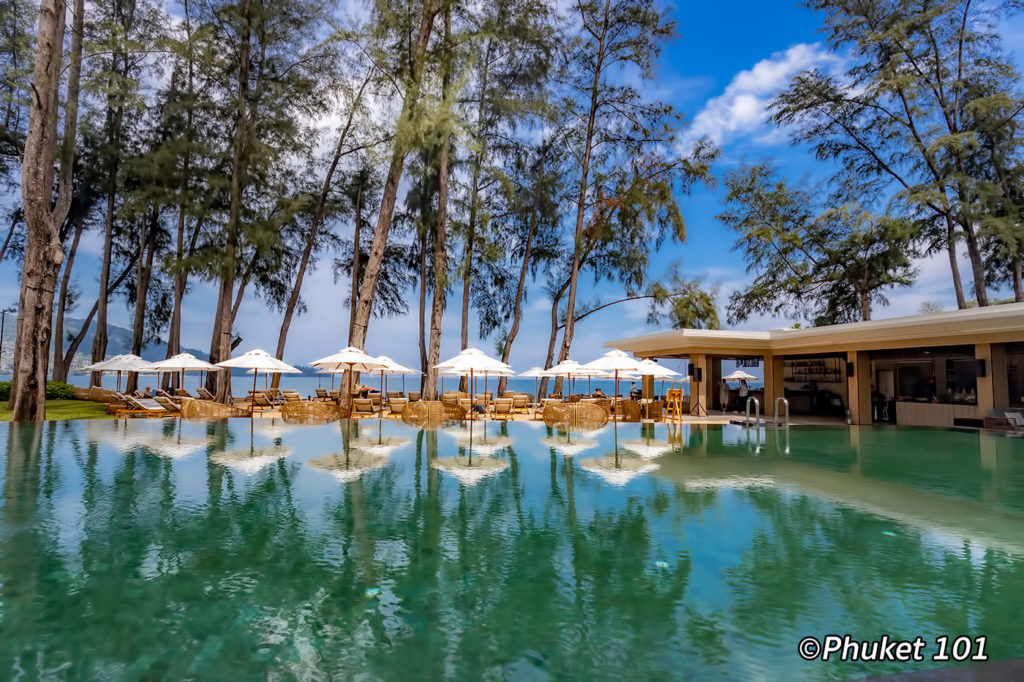 Location: Intercontinental Phuket Resort, Kamala Beach
Address: 333 Moo 3 Kamala Sub-District, Kamala Beach Phuket, Phuket 83150
Open: 8 am – 12 am
Phone: 076 629 999
---
---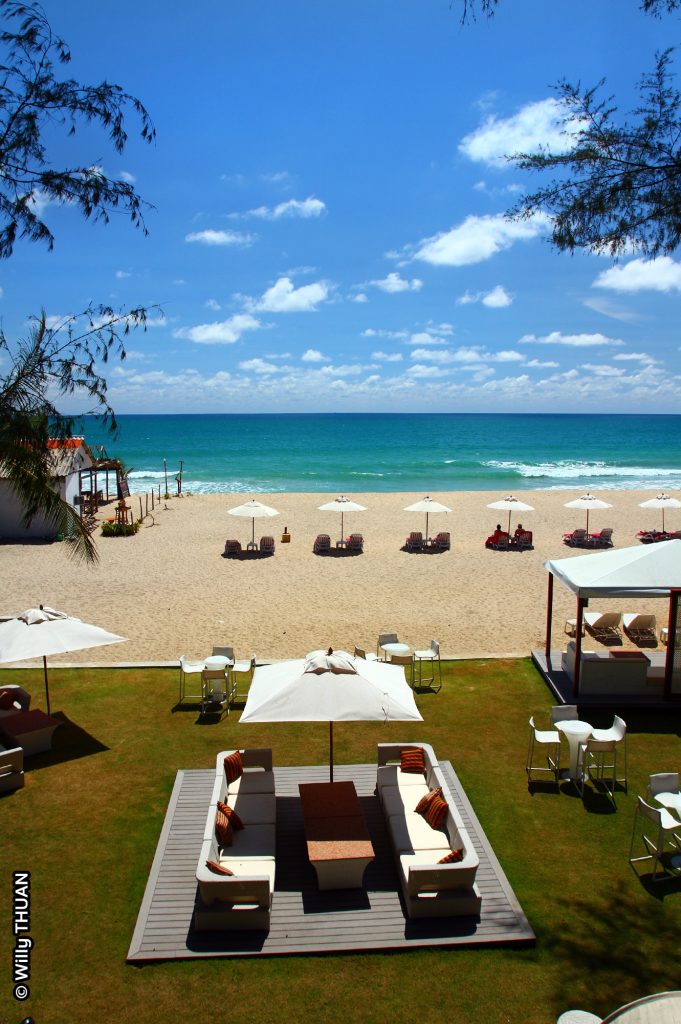 Xana Beach Club, part of the Angsana Laguna Beach Resort, has a beautiful setting right on the sands of Bangtao Beach but doesn't focus on parties and DJ's as much as other clubs around the island do. With a superb swimming pool right on the beach, it's more a place to chill out all day and evenings until late at night with occasional parties. Read more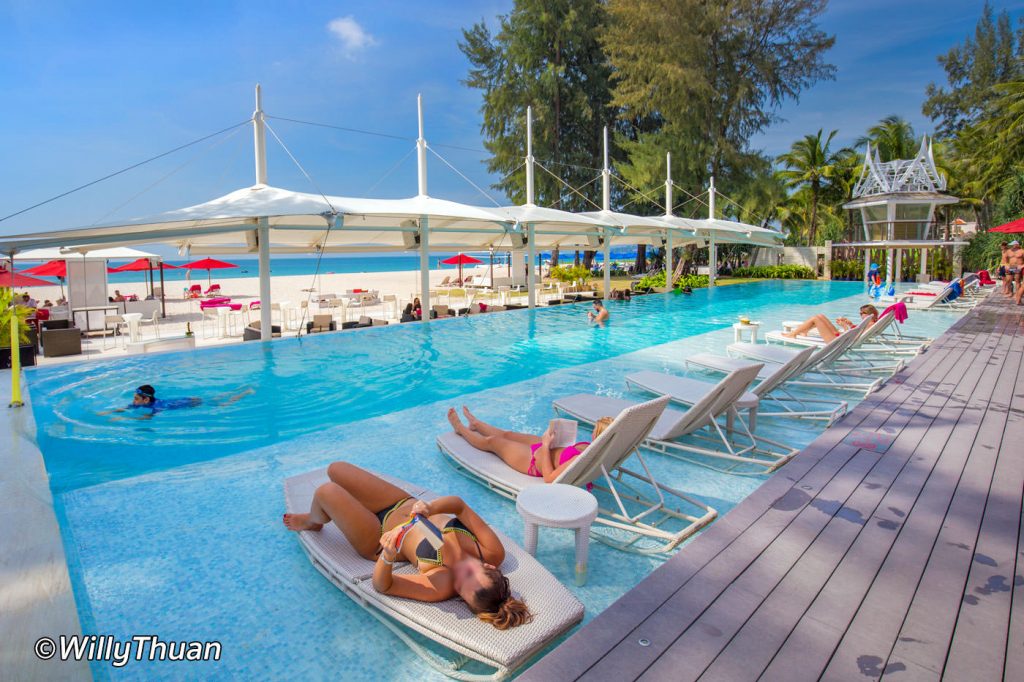 Location: Angsana Laguna Phuket Resort
Address: 10 Moo 4 Srisoonthorn Road, Choeng Thale, Phuket 83110
Open: Daily 11 am – 10 pm
Phone: 076 324 101
---
Relax Beach Bar is the perfect place to end the day right on the beach, with softer background music than other beach clubs of Phuket. The venue hosts occasional dinners and buffet and promotional cocktail specialities. Outside guests are welcome. Read more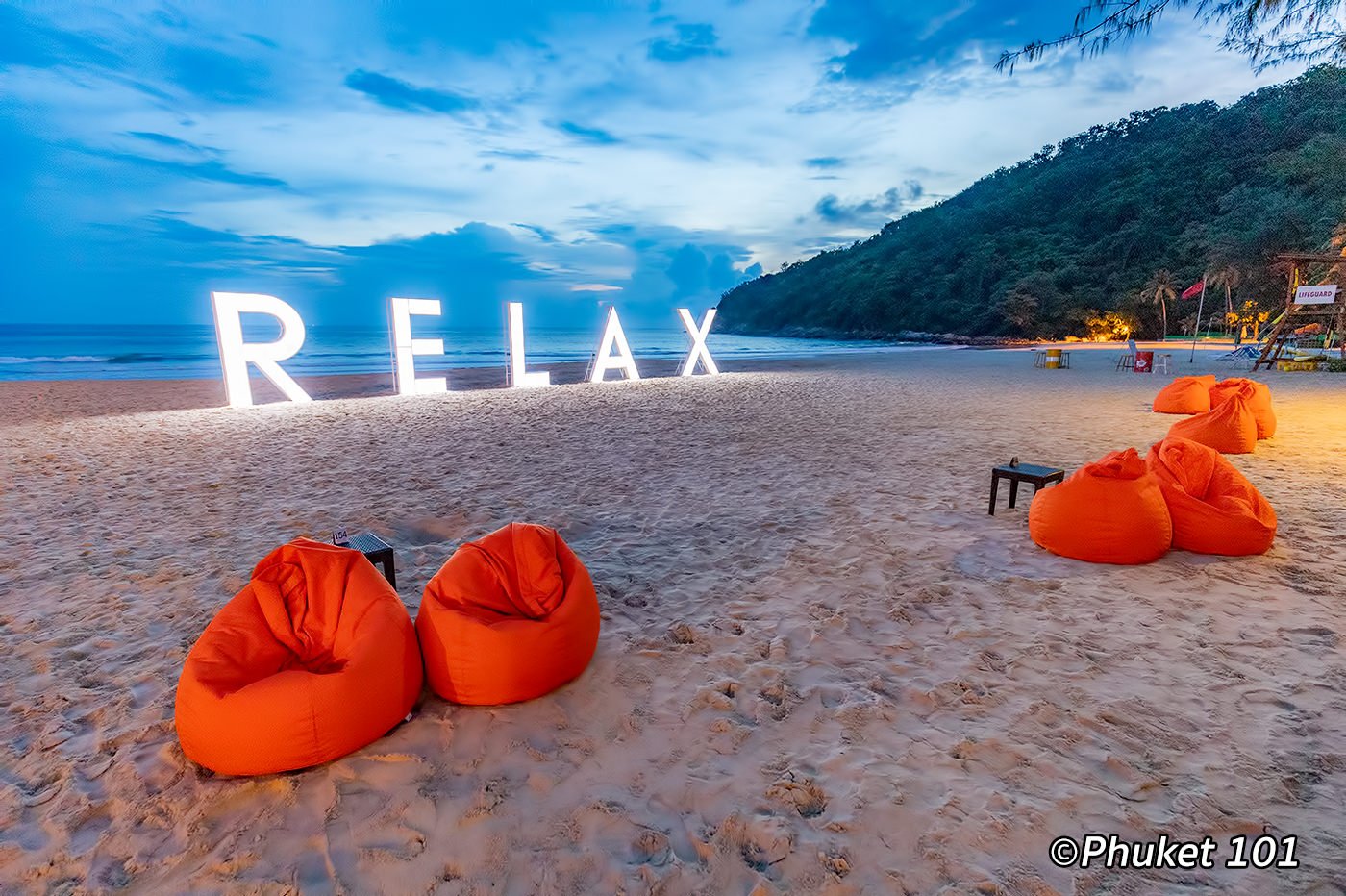 Location: Le Meridien Phuket – Karon Noi Beach
Address: 29 Soi Karon Nui Tambon Karon, Amphur Muang, Karon, Phuket, 83100
Phone: 076 370 100
Hours: 5 pm – 10:30 pm
---
Tann Terrace takes advantage of a unique location in Karon, with a vast wooden terrace facing the Andaman Sea. The beach is beautiful, and the sand makes a fun sound as you walk on it. The place is perfect for watching sunsets with cocktails.
Location: Karon Beach
Address: Patak Rd, Karon, Mueang Phuket District, Phuket 83100
Hours: 10 am – 9 pm
Phone: 094 156 4546
---

Paradise Beach Phuket is a small sandy and quite a busy cove just 4 kilometres from Patong Beach. The beach club, almost a village, offers plenty of beach chairs, bars, restaurants, shops, and massive full moon and half-moon parties on some nights. It's busy and with a lot of buildings and addresses mostly to the younger travellers. Read more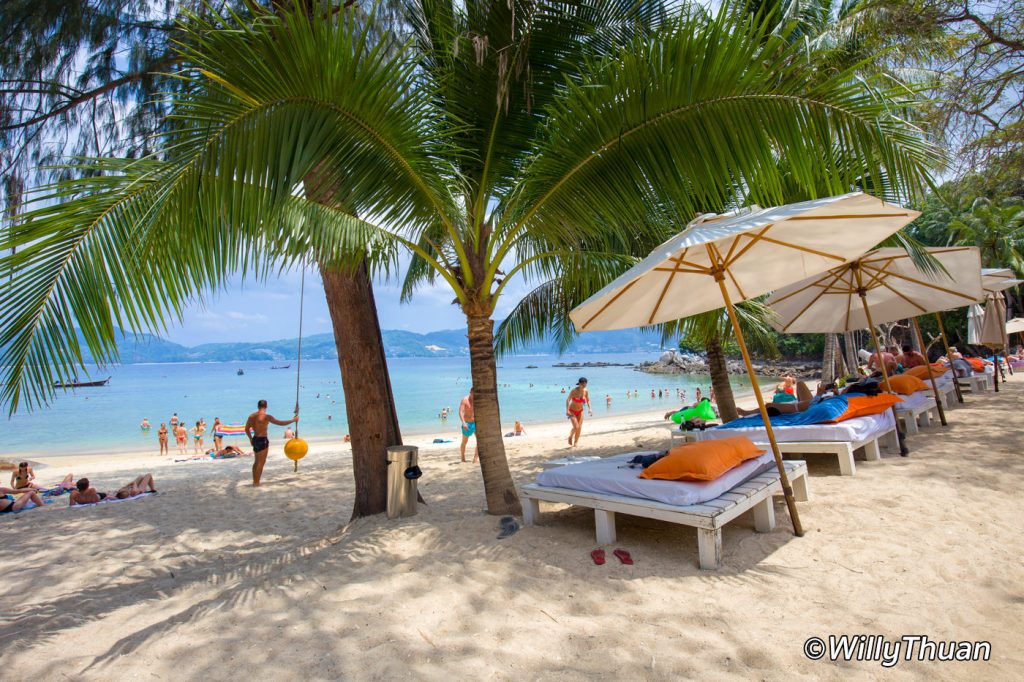 Location: 4 Km south of Patong
Open: 9 am – 7 pm
Tel: 083 743 9009
---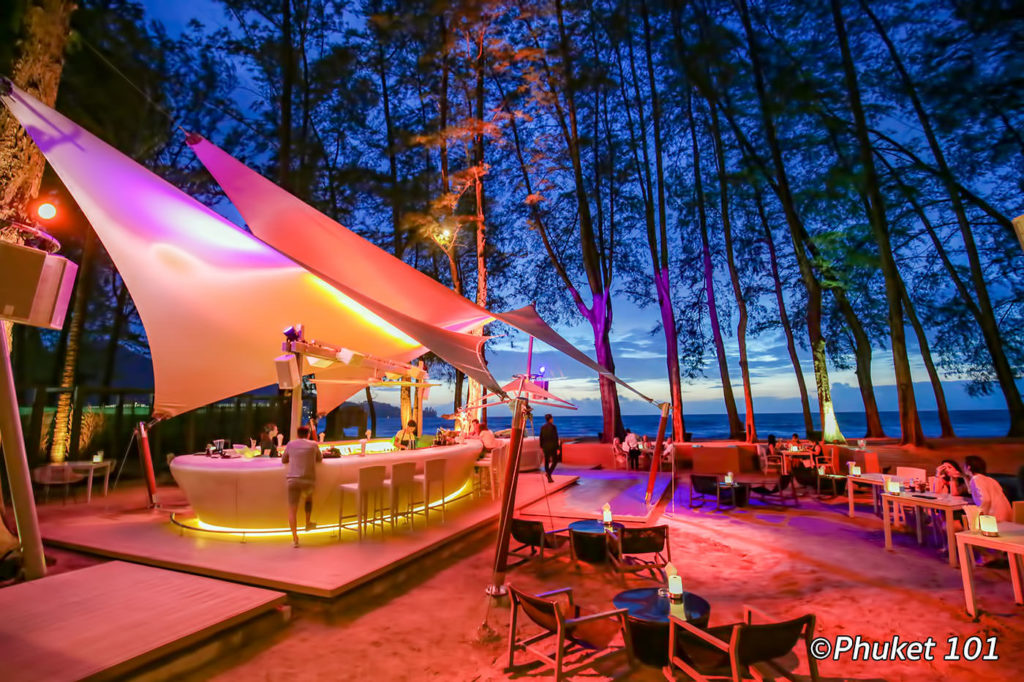 In the northern part of Kamala Beach near the Novotel Kamala, HQ Beach Lounge is one of the few beach clubs in Phuket. There was a time when Beach Clubs were flourishing almost on every beach, and Surin was where it all started. But many of them were not legally built or too close to the beach. HQ Beach Club is still proudly standing because it sits under giant Casuarina trees along the shore. Read more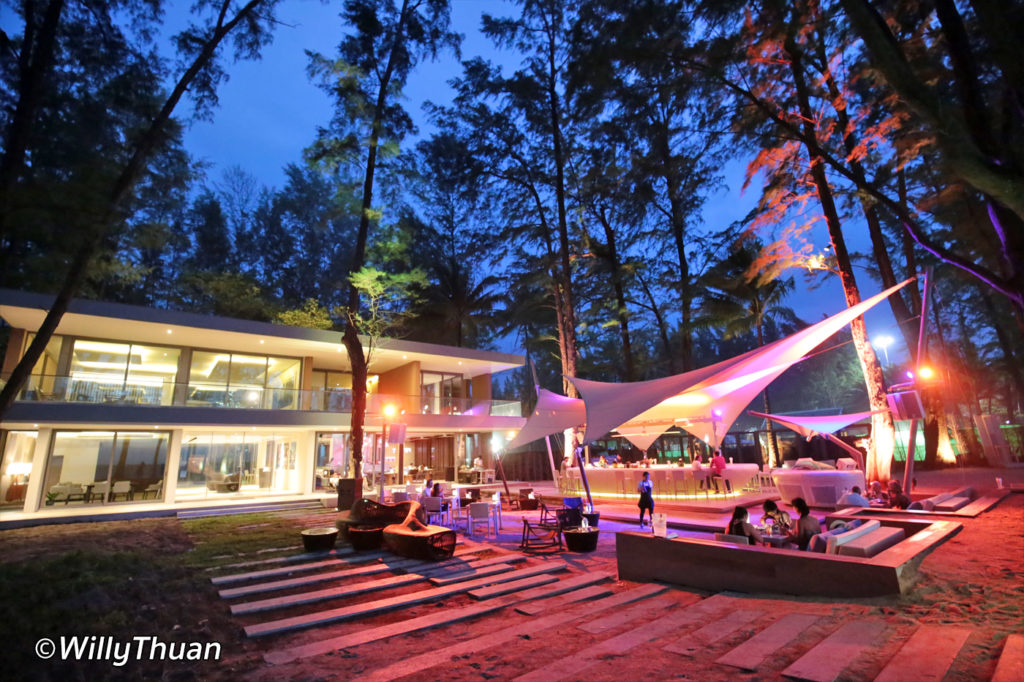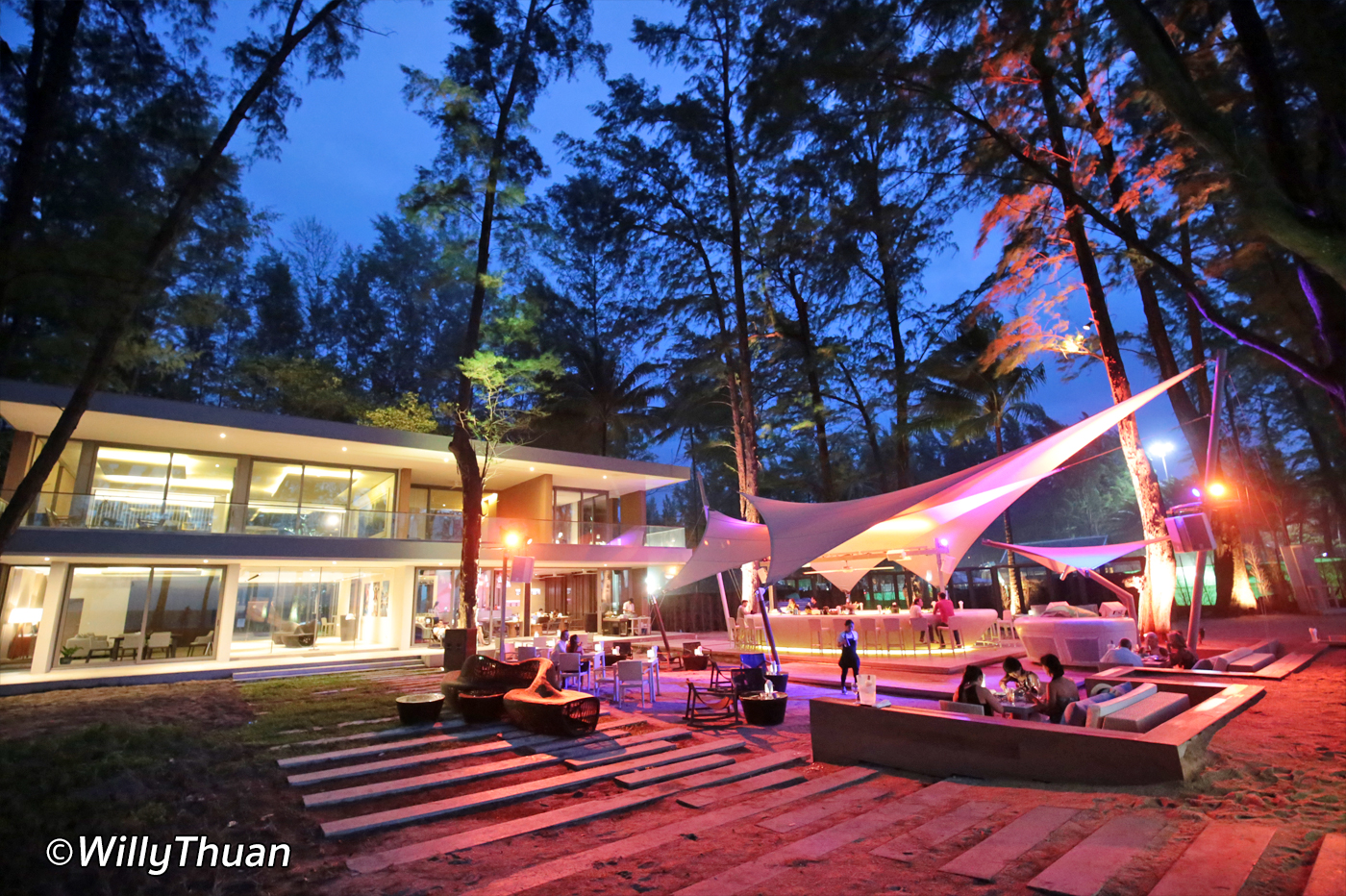 Location: Kamala Beach
Address: 118/17 Moo 3 Kamala Beach, Kathu, Phuket 83150
Open: 9 am – 10 pm
Phone: 091 165 0251
---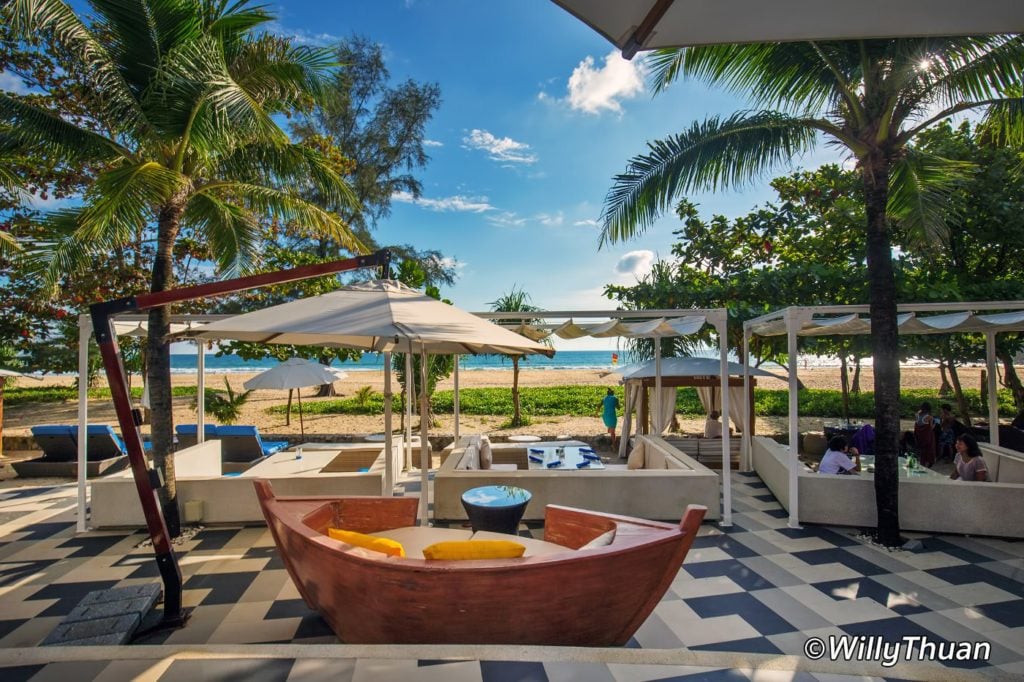 Coast Beach is the only beach club on the beach of Karon, at least for now, so it is a perfect place to enjoy a sunset cocktail with friends or even family. While it is part of the Centara Grand Beach Resort, you don't have to be a guest of the hotel to enjoy the bar. The club is pleasant, with a good selection of day beds and large sofas in the sitting area. But as you are not exactly on the beach, it feels less of a beach club than those listed above on this page. It is also nice to be seated in one of the large sofas near the sand. Read more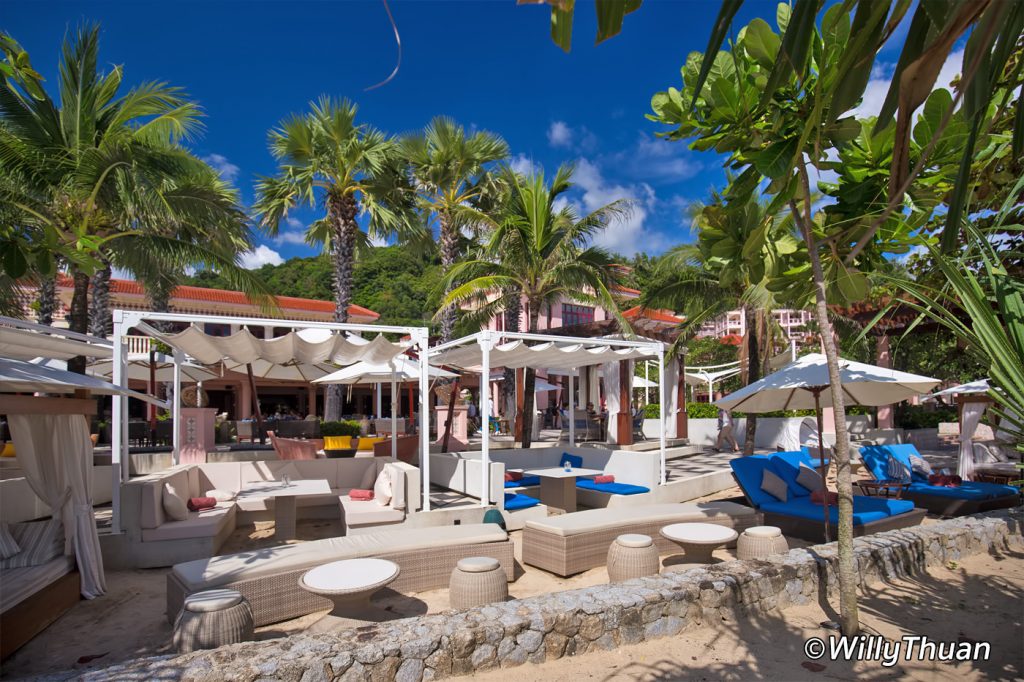 Location: Centara Grand Beach Resort Phuket,
Address: 683 Patak Rd, Karon Beach, Phuket 83100
Open: 11 am – 11 pm
Phone: 076 201 234
---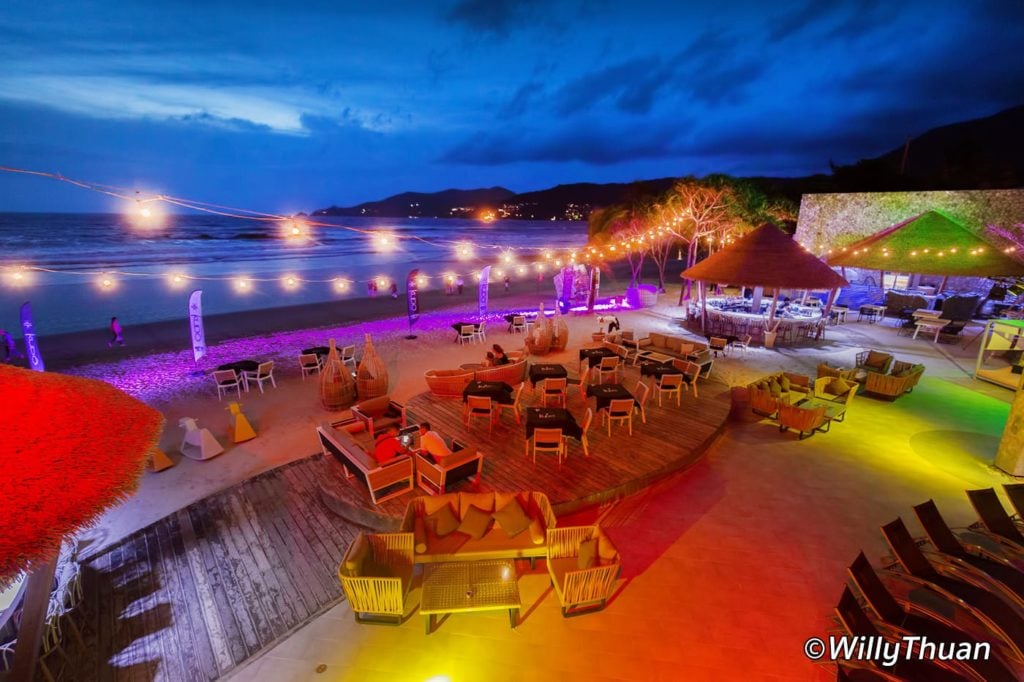 Kudo Beach Club is the latest beach venue on the island, with a unique location on the beach of Patong. It already has all the ingredients to quickly become one of the most popular beach clubs in Phuket. The main success factor will probably be this excellent spot, right in the centre part of the famous Patong Beach, just a few meters away from the end of the equally renowned Bangla road, known as Phuket party street. Read more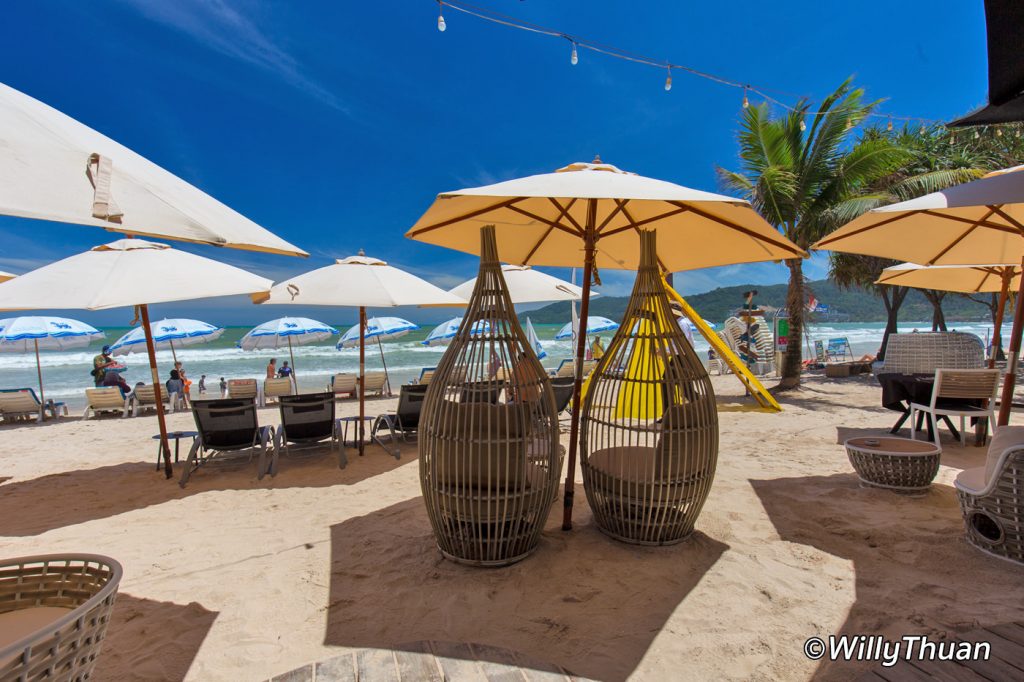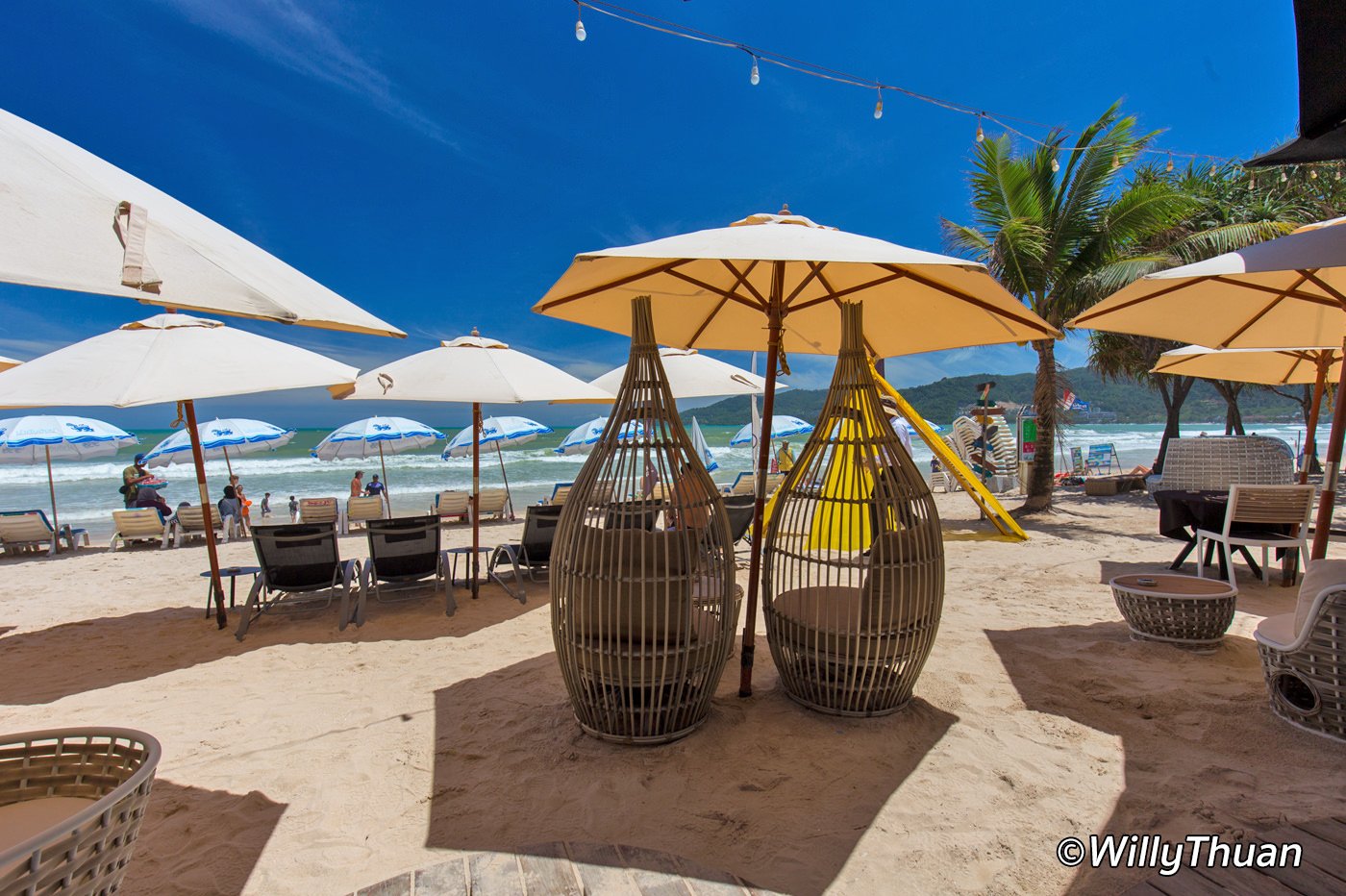 Location: Patong Beach
Address: 33/1 Patong Beach Road, Patong Beach, Phuket 83150
Open: 10 am – Midnight
Phone: 098 024 6369
---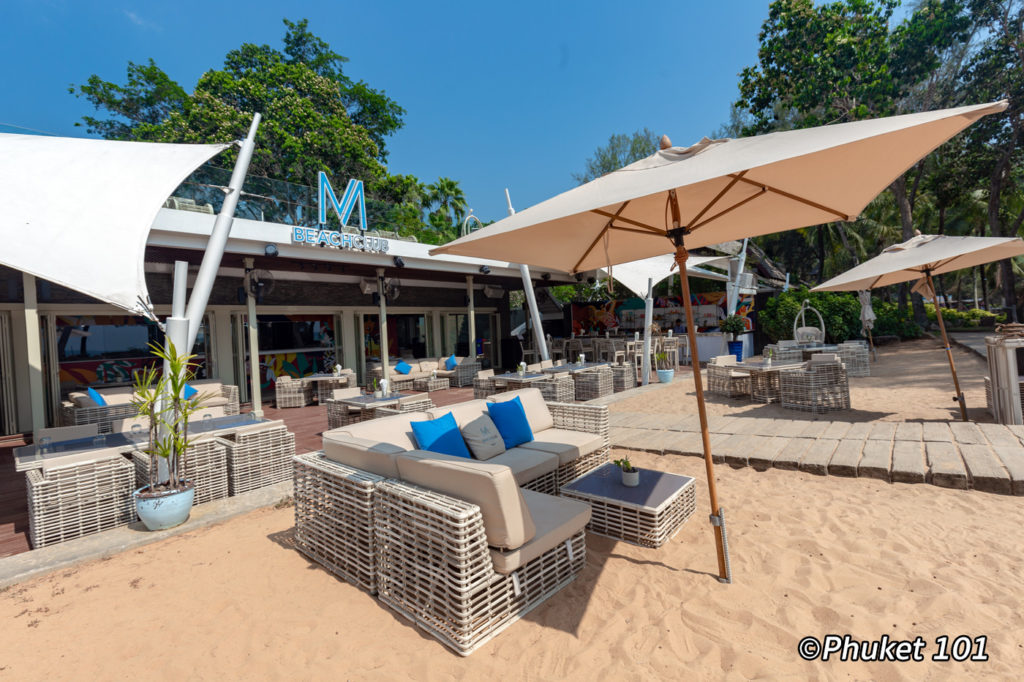 M Beach Club is a new hideaway in the north of Phuket, a great place to spend an afternoon or end your day on Mai Khao beach. Enjoy sunset cocktails by the sea with some cool DJ music selection just next to Anantara Resort. Read more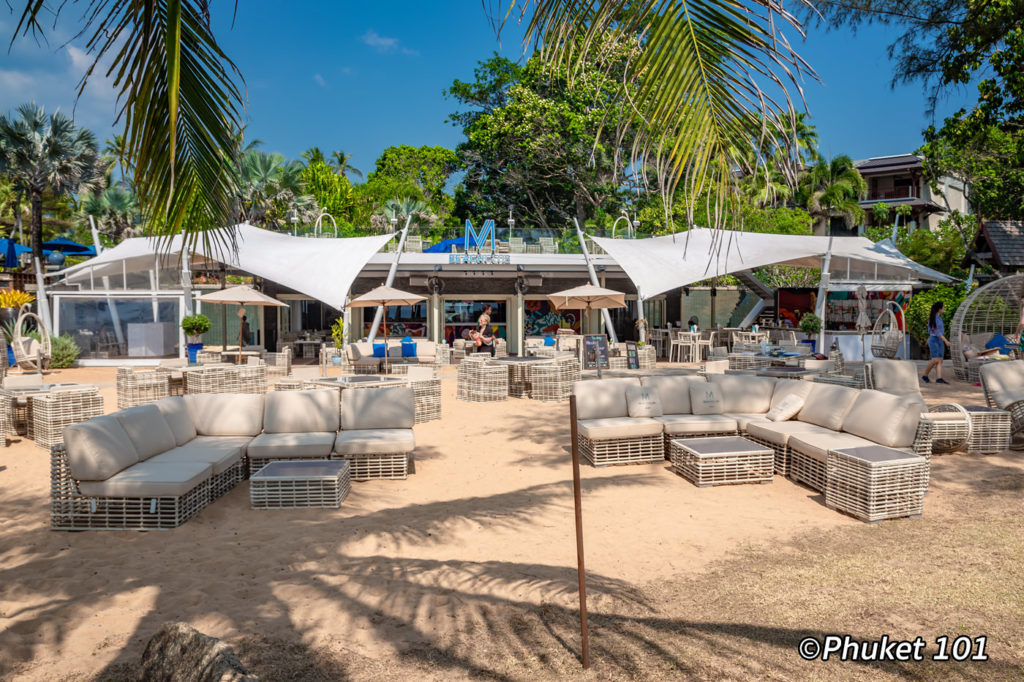 Location: Mai Khao Beach
Address: 231, Mai Khao, Thalang District, Phuket 83110
Open: 12 pm – 12 am
Phone: 076 336 111
---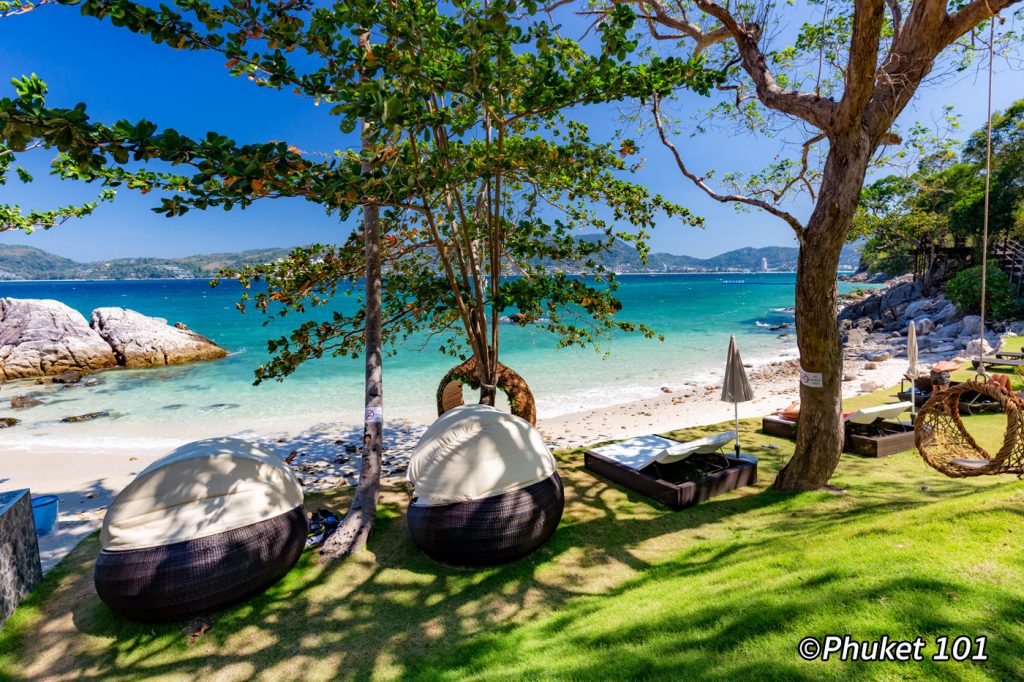 Splash Beach Club is a new spot hidden in a tiny creek not far from Patong Beach, between the beautiful Tri Trang and Paradise beach. The club doesn't sit on a vast sandy beach like most other beach clubs of Phuket and doesn't play loud music (yet), but it certainly has a unique charm. Read more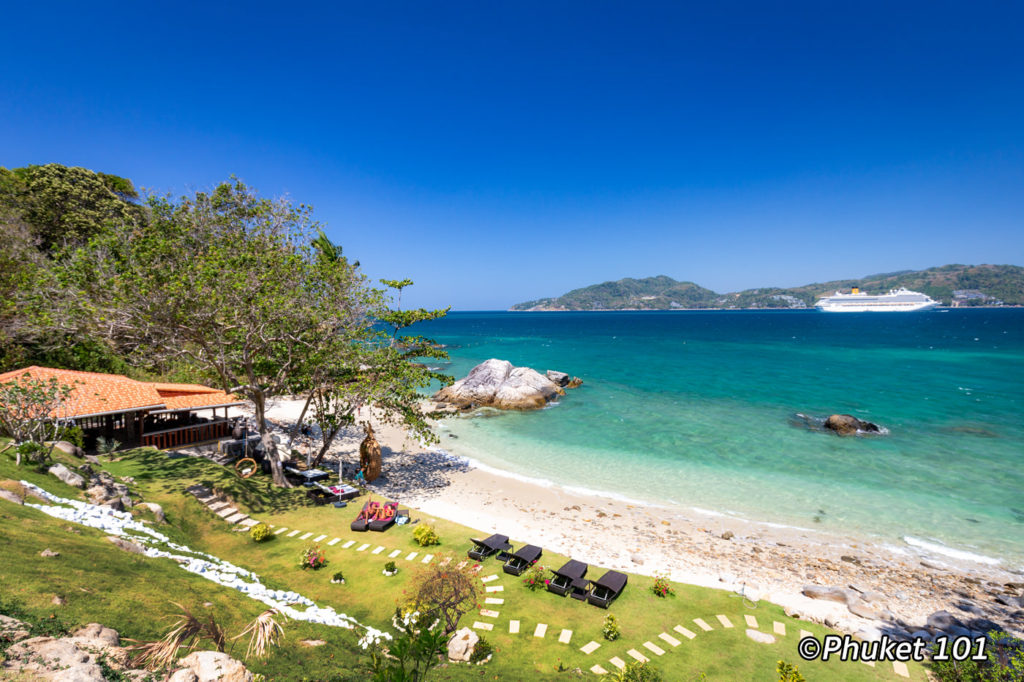 Location: near Paradise Beach
Open: 9 am – 6 pm
Phone: 094 838 8537
---
The Beach clubs below are temporary or even permanently closed; please check before driving
---
Between Patong and Kamala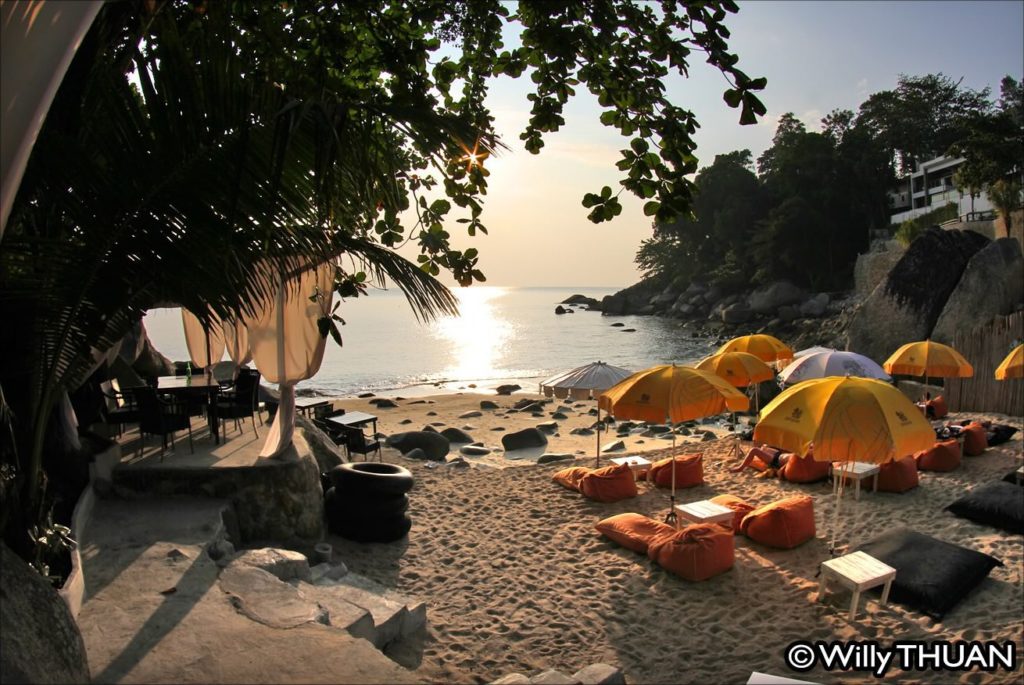 Temporary closed
Iguana Beach Club might be the smallest of all Phuket Beach Clubs. However, the crew put on fun parties on most weekends, and it doesn't come as a surprise once you find out that Iguana Beach Club and the highly famous Seduction Club in Patong are somehow related. Iguana Beach Club hides between Patong and Kamala beach with a little secret cove mood to it. It's the perfect spot to enjoy some drinks while admiring a sunset before international level DJ's start spinning some serious groove. Unfortunately, Iguana Beach Club is only open during the high season, November to May.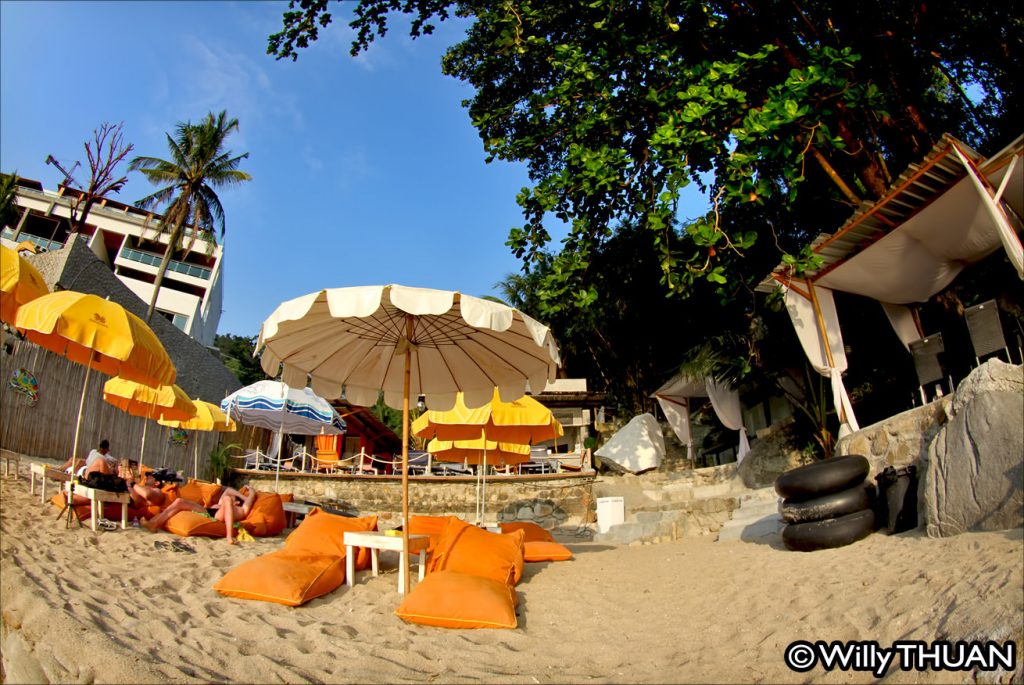 ---
---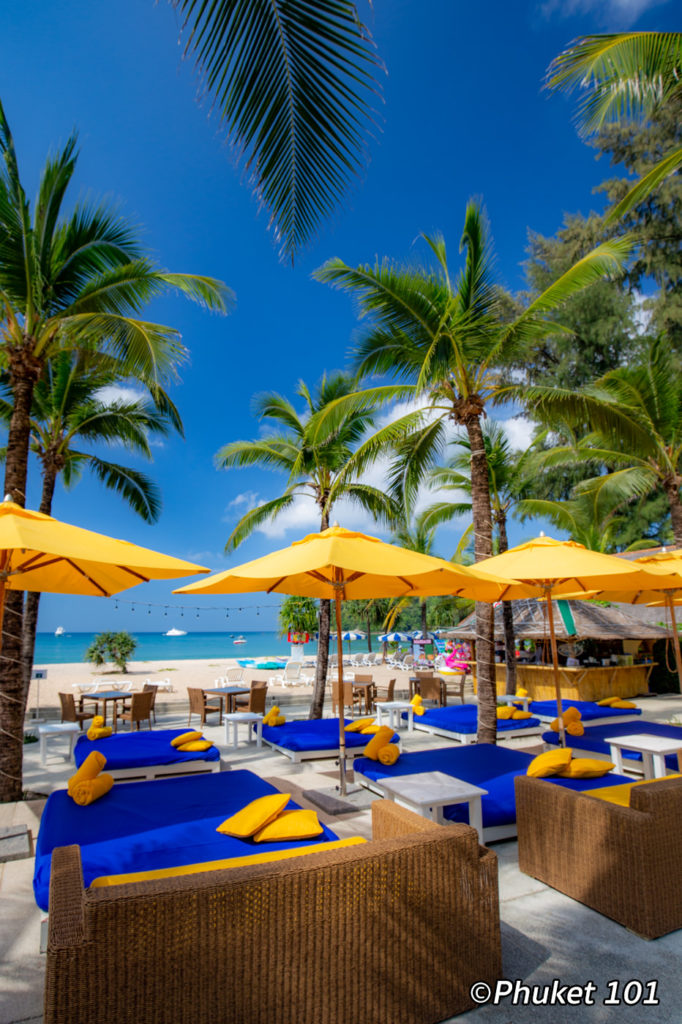 Temporary closed
Dream Club is a beach club with a fantastic location on Layan Beach, just next to Bangtao. It's a relaxing spot to spend the day between the sea and the swimming pool, and a fun party place on weekends. Dream Beach Club comes with a great restaurant and a beautiful trendy design. Read more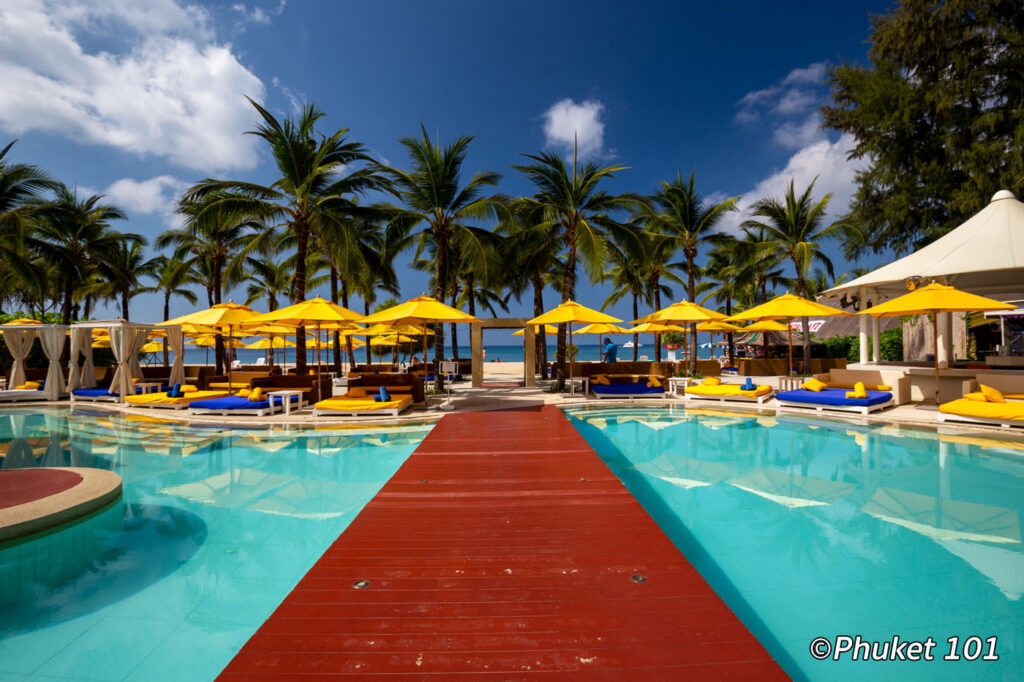 Location: Layan Beach
Address: Soi 2, Cherngtalay, Amphoe Thalang, Chang Wat Phuket 83110
Open: 11 am – 8 pm
Phone: 098 048 3500
---
Phuket Beach Clubs Map
---
---
You may also like
---