Phuket Full Moon Party
There is a Full Moon Party in Phuket? Maybe you didn't even know about it but yes, there is actually a Phuket Full Moon Party on Paradise Beach near Patong and it has been around for a while now. It's smaller than the notorious Koh Phangan Party, but with easy access and great music, it is getting popular.
The entrance costs 1,000 baht and comes with a 'Premium Bucket' or 2 Chang beers. (you know what a bucket is, right?). One the plus side, it is really close to Patong Beach and there is an all day/all night free transfer from and to Patong by bus. So you don't have to plan long in advance: you can just get there when it happens.
The party area and dance floor are on the beautiful Paradise Beach, which already very popular during the day for its beach club atmosphere. You can just jump in the sea whenever you get too hot or tired of dancing. The Phuket Full Moon Party is organized by the famous Illuzion Night Club on Bangla road.. The setting is amazing with a great sound system and lighting. All around the party zone you can take a break at the bar and even a bite at one of the restaurant.
Being in a remote isolated bay, the party is not invasive and visitors to Phuket who are not fans of Full Moon parties will not be disturbed by loud music of people a little too enthusiastic to party and drink a little too much. The shuttle comes and go regularly so once you feel like going back, no worries to reach your hotel, and definitely no driving!
The Full Moon Party always features international DJs for an unforgettable full moon night until very late! (and no, this story is not sponsored in any way, we just thought some readers wanted to know about it!)
Phuket Full Moon Party Calendar
Full Moon Party Calendar

September 22
Full Moon Festival
October 27
Full Moon Festival
November 24
Full Moon Festival
December 22
Full Moon Festival
January 19
Full Moon Festival
February 16
Full Moon Festival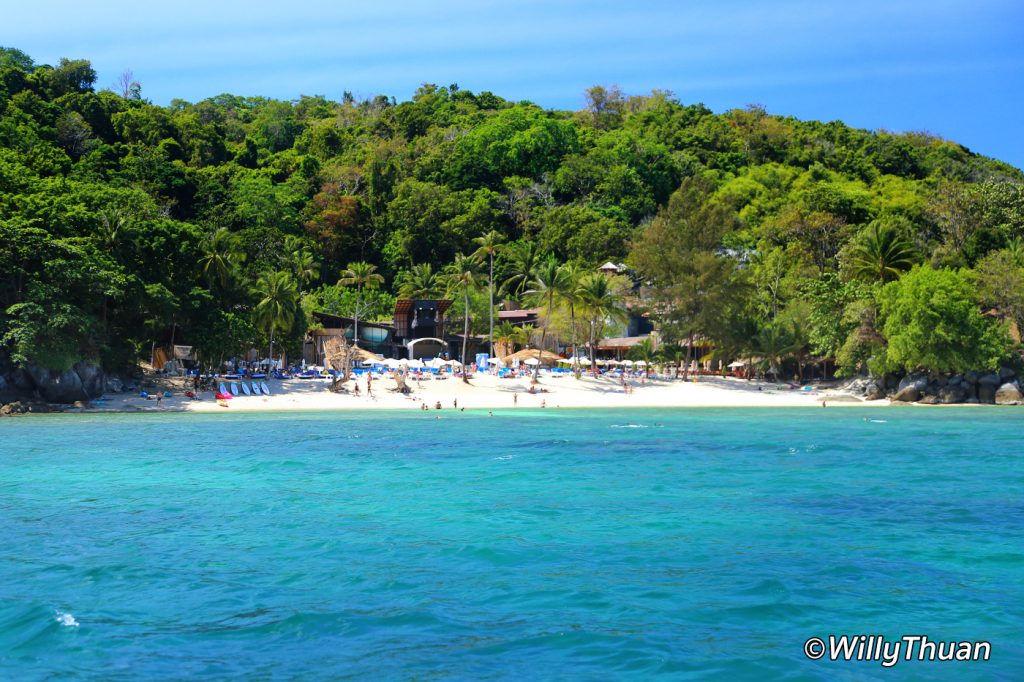 ---
How to Get to the Full Moon Party
Free Shuttle to Paradise Beach: Look for the yellow truck at Jungceylon mall (see map below)
Shuttle: 9:00 am to 4:00 am, every 30 minutes for Full Moon Party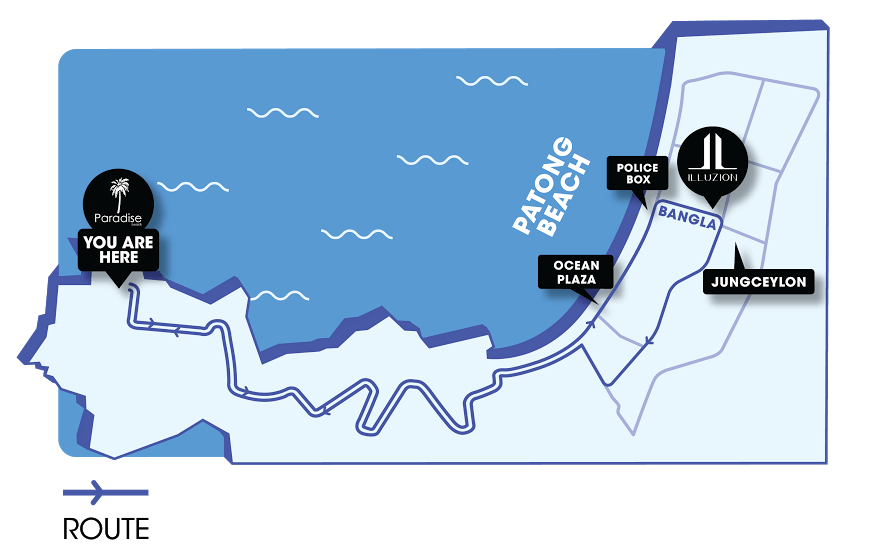 Prices:
Entrance: 1,000 baht (includes some drinks)
Phuket Full Moon Party Map