What to Do on Bangla Road?
Bangla Road is now mostly known as Bangla Walking Street or even Thanon Bangla, and for many decades has been the notorious heart of all Phuket Nightlife. The battle for night supremacy is raging every single night between beer bars, live music bars, rooftop bars, night clubs and, of course, those famous go-go bars!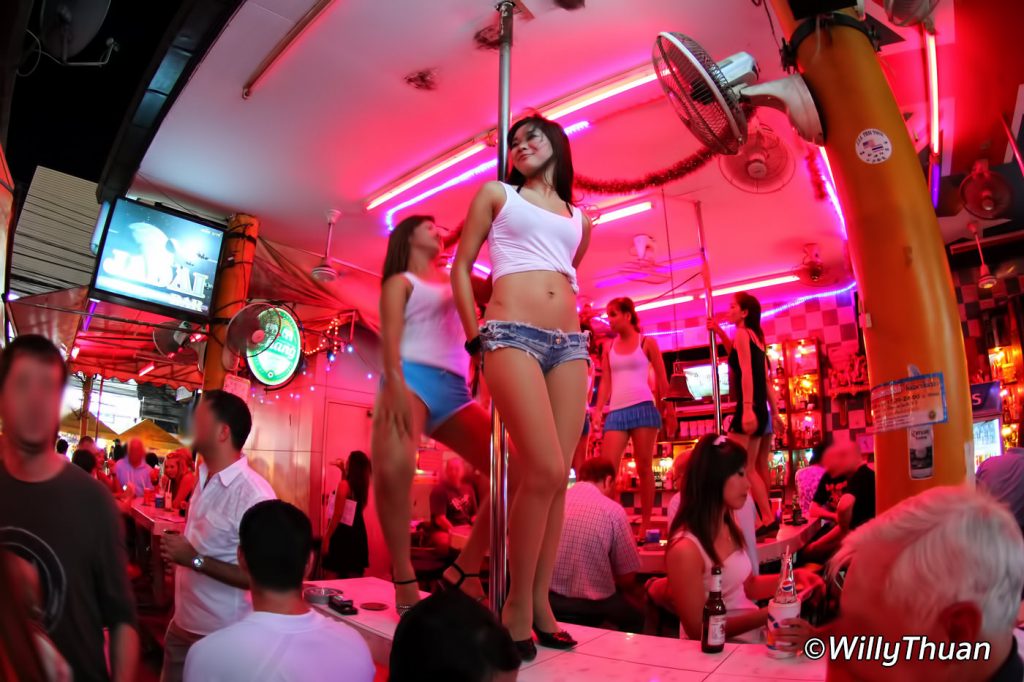 Over the years, the centre of interest has been moving up and down Bangla road depending on seasons and popularity, but the ever-changing face of Patong nightlife is worth a look. On each side of the Patong Walking Street are alleys, locally called 'Sois' where more you will find more modest but often cheaper beer bars.
Of course, wherever you go on Bangla Road, friendly ladies will call you with a big smile and encourage you to have a sit, a drink and play a few silly bar games. Everyone is, of course, welcome: men, women and couples.
---
Bangla Road Overview
---
Bangla road is that street that stretches all the way from the beach to Rat-U-Thit Road, near Jungceylon Shopping Mall. While it is a very anonymous one-way traffic street during the day, it turns into a crazy pedestrian walking street starting at 6 pm. At the beginning of the night it is still relatively quiet as you can see on the photo above, but past 10 pm, expect to share it with a dense crowd.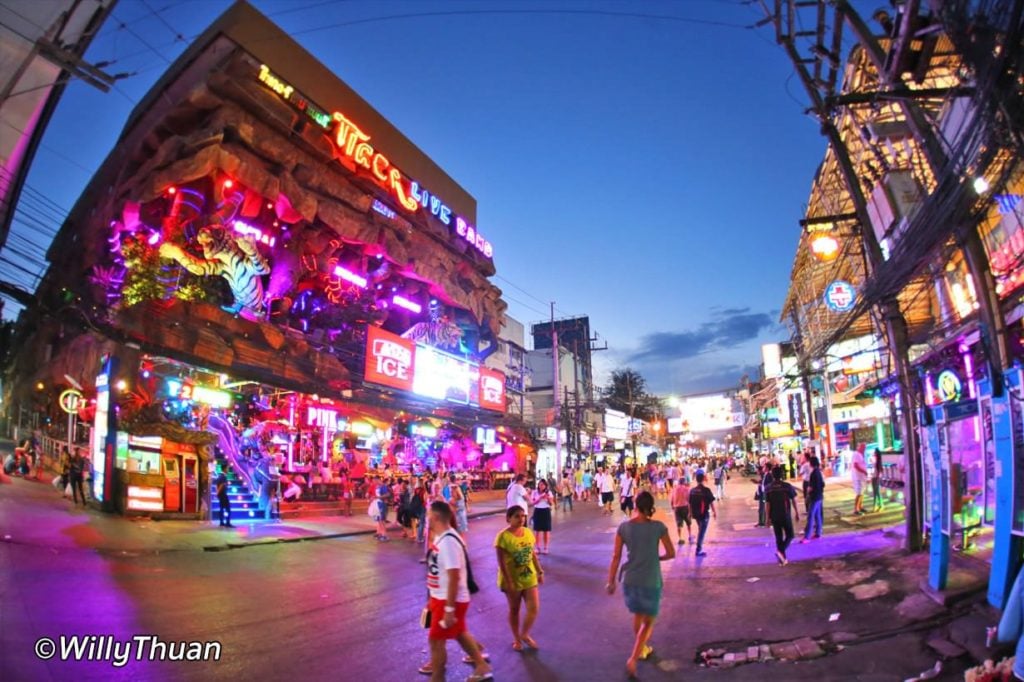 On each side, you will mostly walk past a vast amount of beer bars, and all have an open facade. Every bar comes with ladies whose mission is to convince you to step in and order a drink (nothing more). Ladies usually stand in front of the bar, showing a menu with the price for the drinks,  some ladies are dancing on counters, and some demonstrate jaw-dropping pole and acrobatic dancing skills (they are wearing cloth so don't go imagining something). It's easy-going and quite cheap, so have a seat somewhere, chat with the ladies, they are very friendly and watch the crowd.
---
---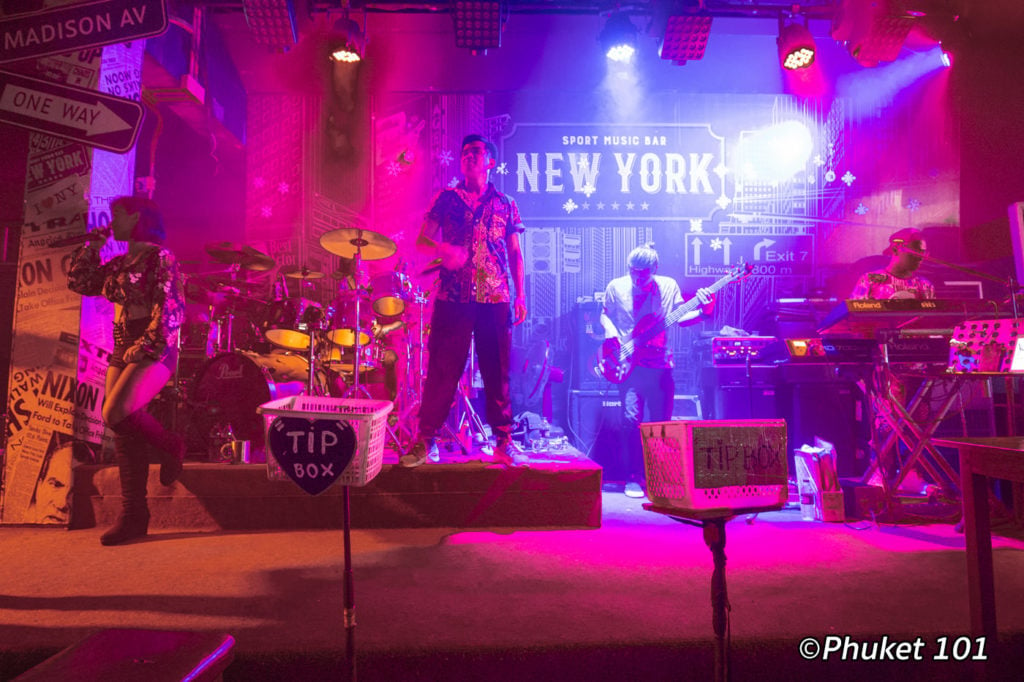 Live music venues are extremely popular in Phuket. The overall quality of the bands has greatly improved with time, as well as sounds and light systems and for the price of a beer, you are watching a live concert. The good old 'Rock City' is now gone but New York Live Music Bar and Monsoon. A bit away from the centre of Patong is the legendary Hard Rock Cafe with excellent musicians and bands, but also with a higher price tag.
---
Famous Bars of Patong
---
At the beach end of Bangla are some iconic bars such as 'Aussie Bar', 'Sunset Bar', 'Shipwreck' and 'U2 Bar' where all you do is drink and watch the passing crowd (it's more entertaining than you think). These are often the best places to watch sports games on large screens and play a few games of snooker!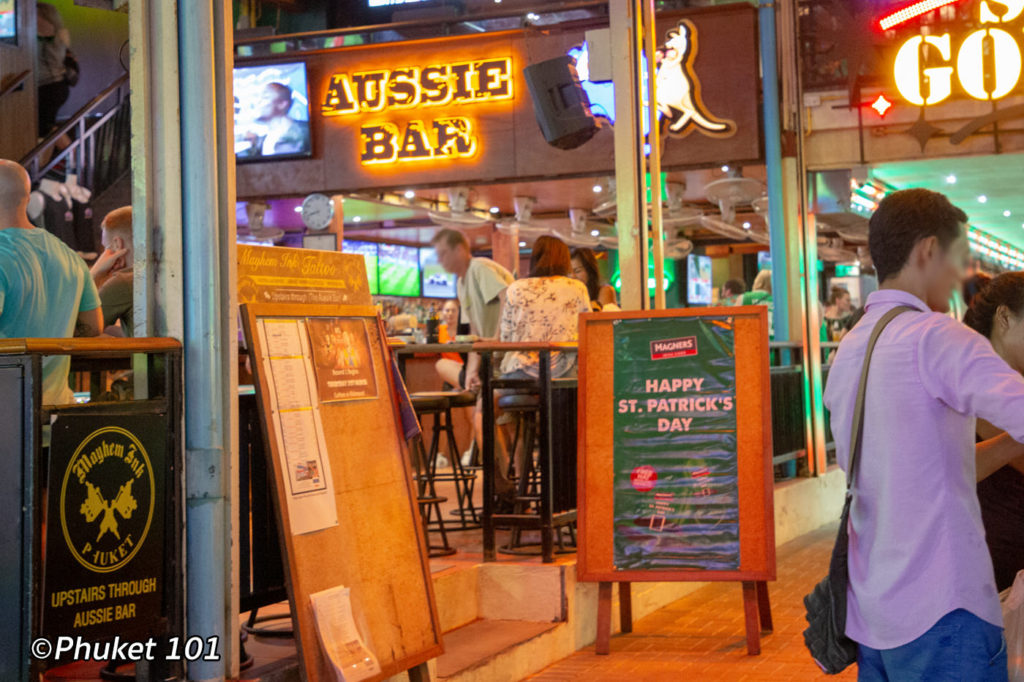 ---
There are quite a few night clubs on Bangla. They come and go, and no matter how popular they are, even the most famous ones can vanish overnight! Most clubs are at the top of Bangla Road where you can spend a good part of the night at Illuzion, White Room, Sugar Club and that good old Tai Pan. Closer to the beach is the Hollywood Club that used to be a trendy spot, but lost a bit of its fame to the competition.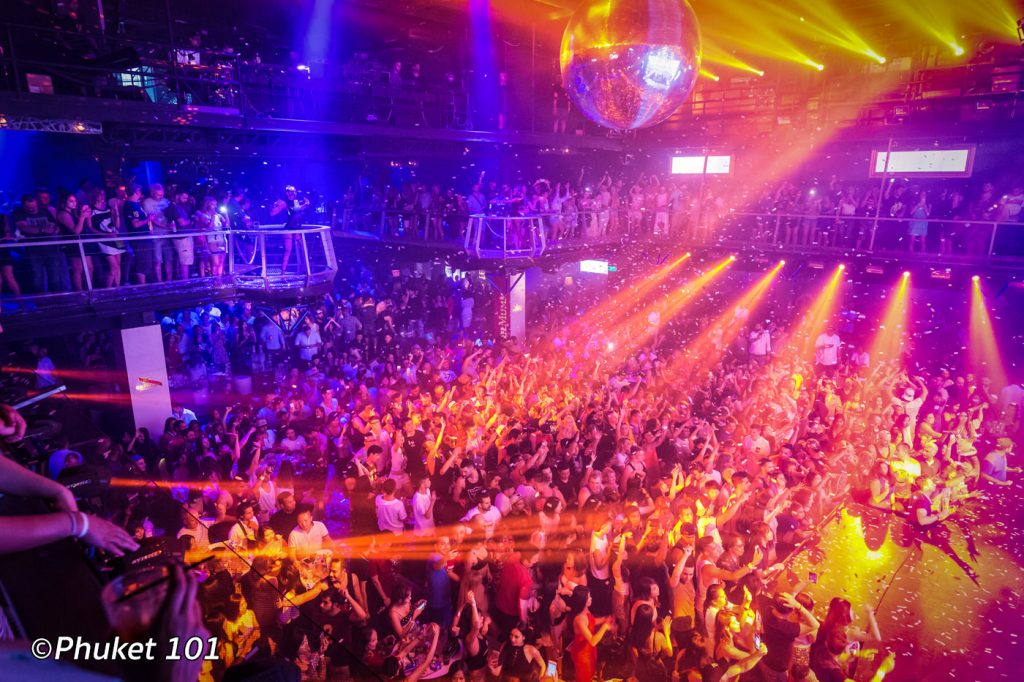 Illuzion started as a stage performance combined with a discotheque and soon established itself as the most popular night club in Phuket. Huge dance for a stage, powerful sound system and frequent international DJs have been keeping Illuzion at the forefront of the party. Read more
---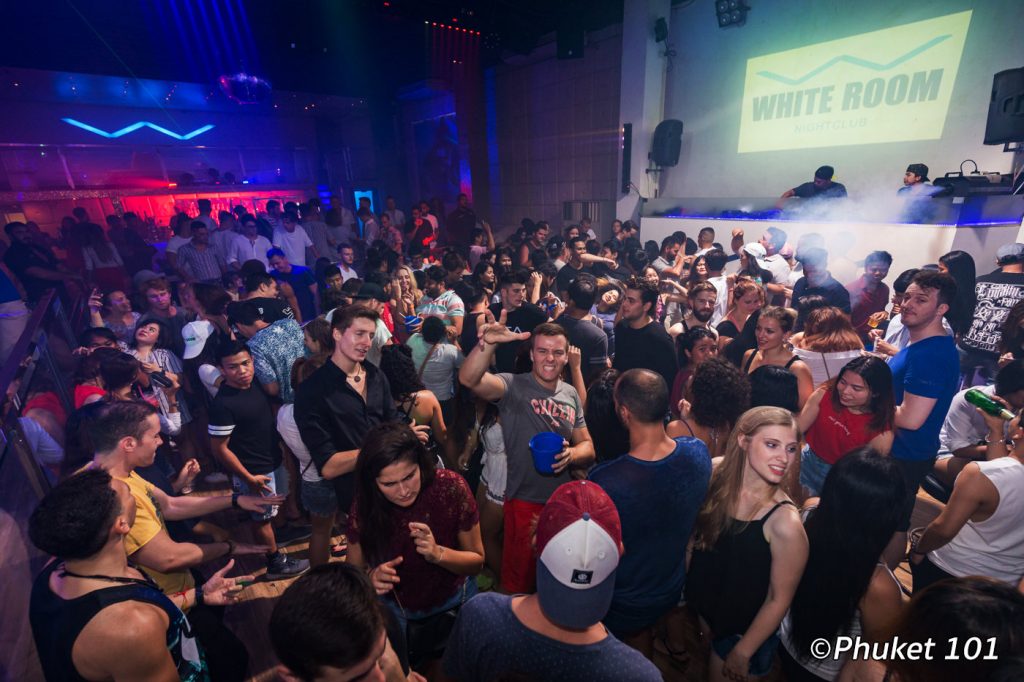 White room is small and hidden at the end of a lane known as Soi Gonzo, but it has been a very successful club for many years. Read more
---
3. Sugar Club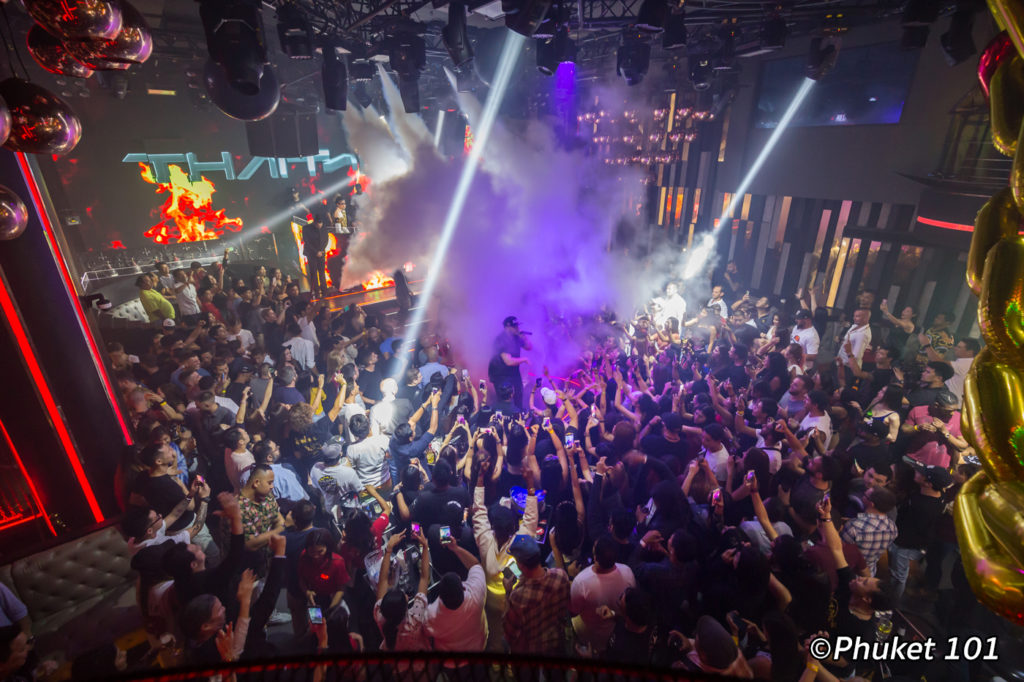 Sugar Club is the latest hip-hop dance club on Bangla Road, replacing the once-famous Seduction club.
---
Bangla Road in Patong is not known for scams or rip off, the way it often happens in Patpong Bangkok. Here there is no charge to enter. All you need is to order a drink which costs between 180 – 200 Baht depending on the bar. An only known exception is 'Moulin Rouge' a Russian Go Go (yes) which is more expensive than usual and not too friendly. In any case, a menu is presented to you before ordering. Your bill is placed in front of you, or you can pay your drink when the waitress brings it to you. So unlike some places in Patpong, Bangkok, there should be no surprise.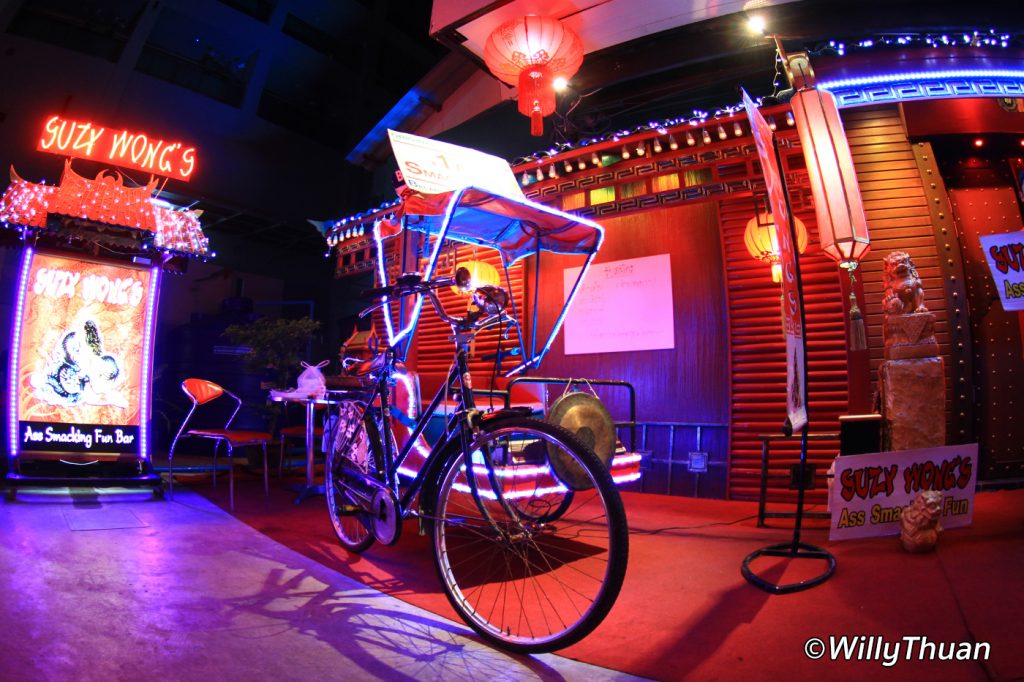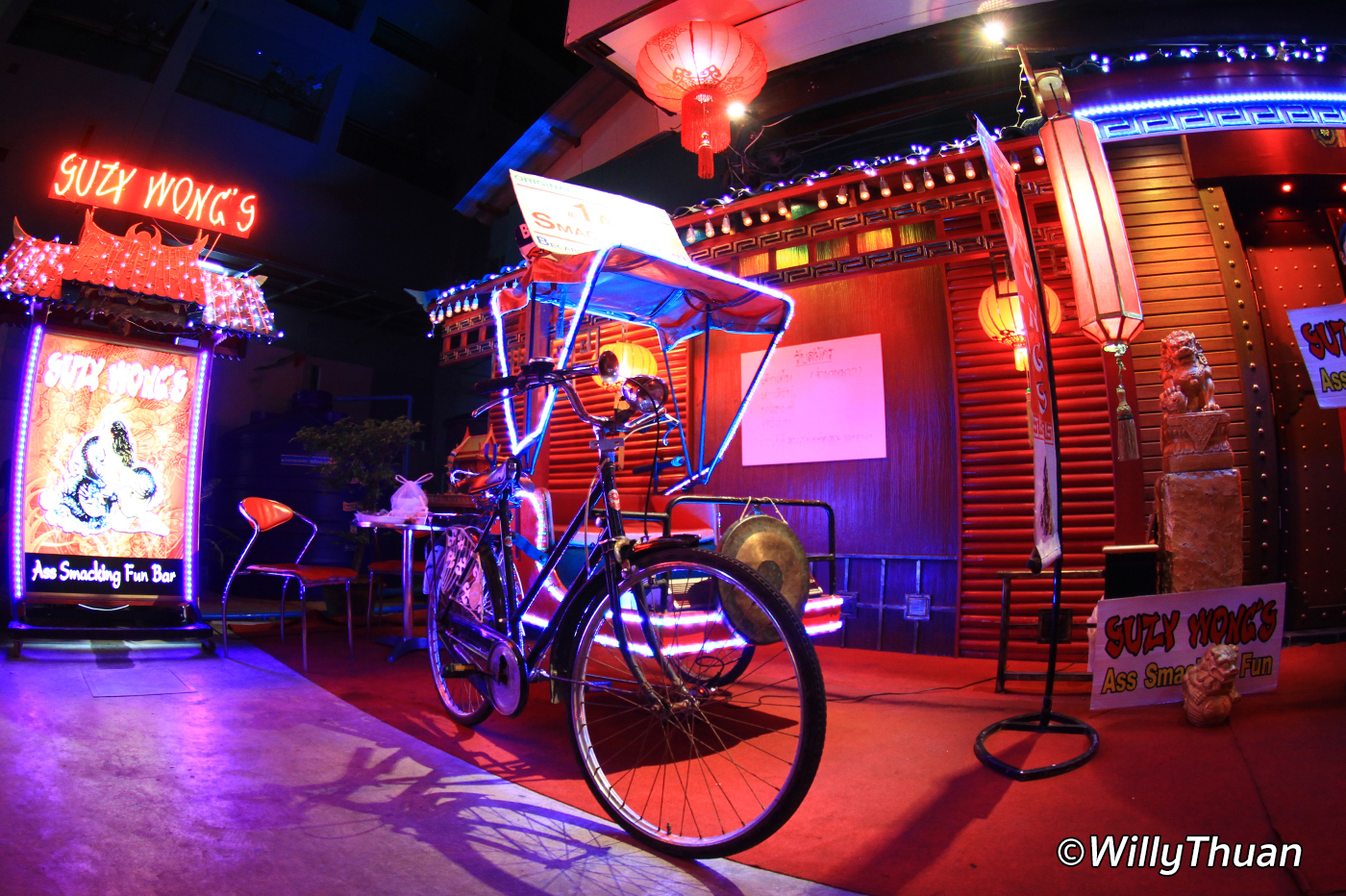 Suzy Wong's, at the very end of Soi Seadragon, is one of the first go-go bars to open in Phuket and still the most famous and most popular in Patong. The party atmosphere is unique and unforgettable.
---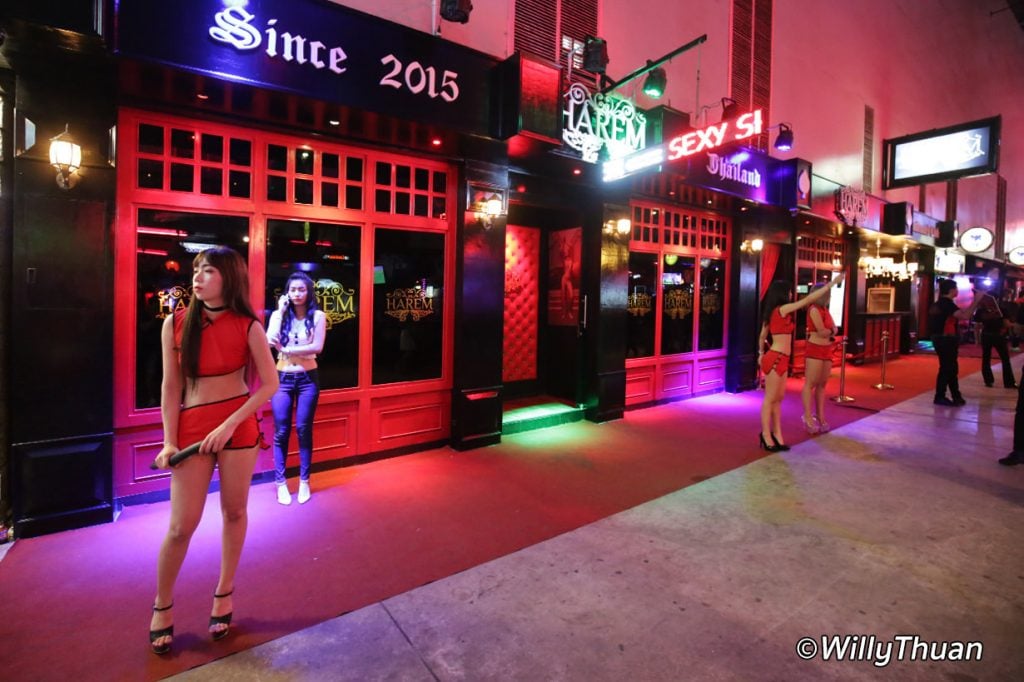 Harem is a large and upmarket lounge bar in the same Soi Seadragon. The design is great and the music really good. The ladies are friendly and always welcoming. Drink prices are not higher than in any other lounge but the design will make you feel like a VIP.
---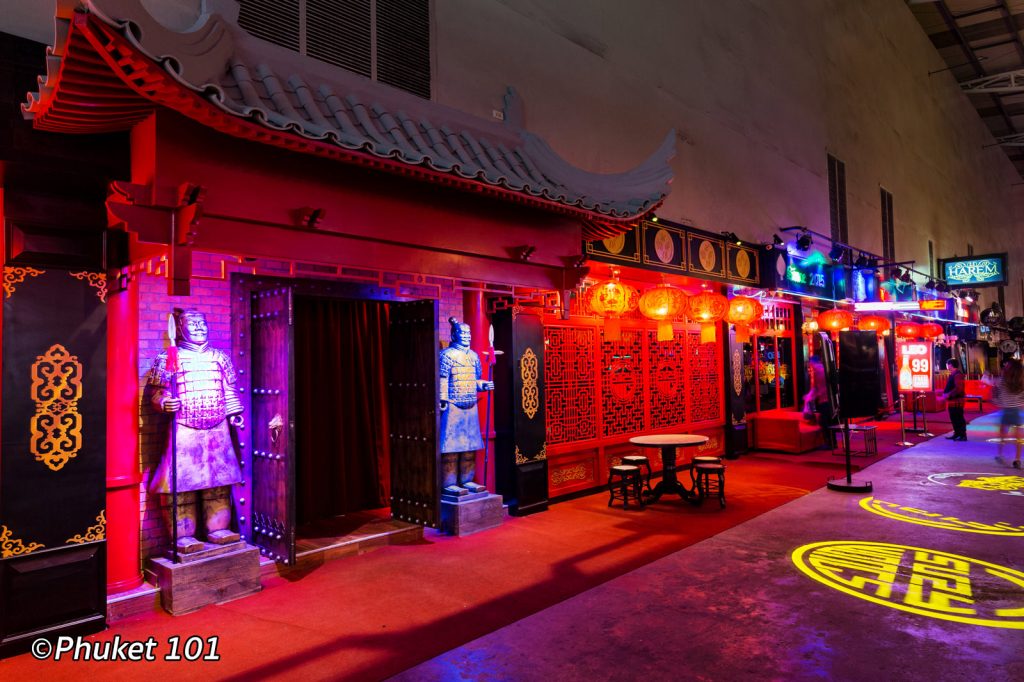 Suzy Wong's 3 is the latest and the most attractive go-go bar in Patong, with Chinese inspired decor and terracotta warriors inside and outside. With music played by live DJs and the prettiest ladies in town, the atmosphere is great and perfect to celebrate and party.
---
Important Note about Touts: Touts are not working for bars! Never follow a tout in the street with his little card of whatever he says you will see in the show! It's often no real, and you will be charged extra, walk away! The bars are easy to find (they are difficult to miss!)</p
---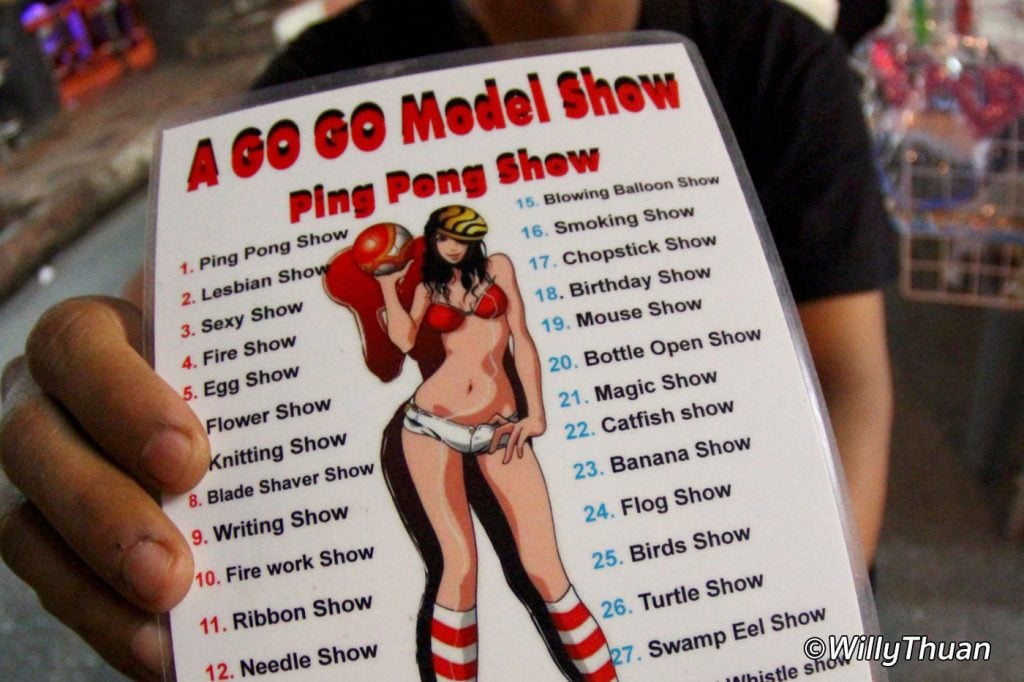 ---
The Streets of Bangla Road
On each side of Bangla Road are the 'Sois', which is the Thai word everyone uses for 'alleys' or 'lanes' where you will find all the famous Go-Go Bars which we describe below.
Soi Seadragon is the main 'Soi' of Patong beach, where most of the Go-Go Bars. The street is covered so you don't have to worry about the rain and there are plenty of beer bars in the central part. Those beer bars are fun and famous for their friendly ladies and their silly games. Connect 4 and Jenga are the traditional ones but hitting a nail with a hammer in the minimum amount of time after a couple of beers is a memorable experience. Soi Seadragon has always been a famous street, probably because this is where you will find most of the go-go bars: Suzy Wong's, Harem a Go Go and Devil's Playground.
---
Soi Tiger as always been very popular, possibly due to its prime location, fancy design but mostly because of the many sexy dancers on bars. Located in Soi Bangla, just next to Sugar Club, Soi Tiger and just above it Tiger Disco is hard to miss with their Flintstones giant cave look. With three floors dominated by three massive tigers, much higher ceilings and a lot more room to walk around than the old Tiger Disco, this is a vast and a bit kitsch party monster, but don't hesitate to explore inside. It's always fun, loud and very colourful. Read more.
---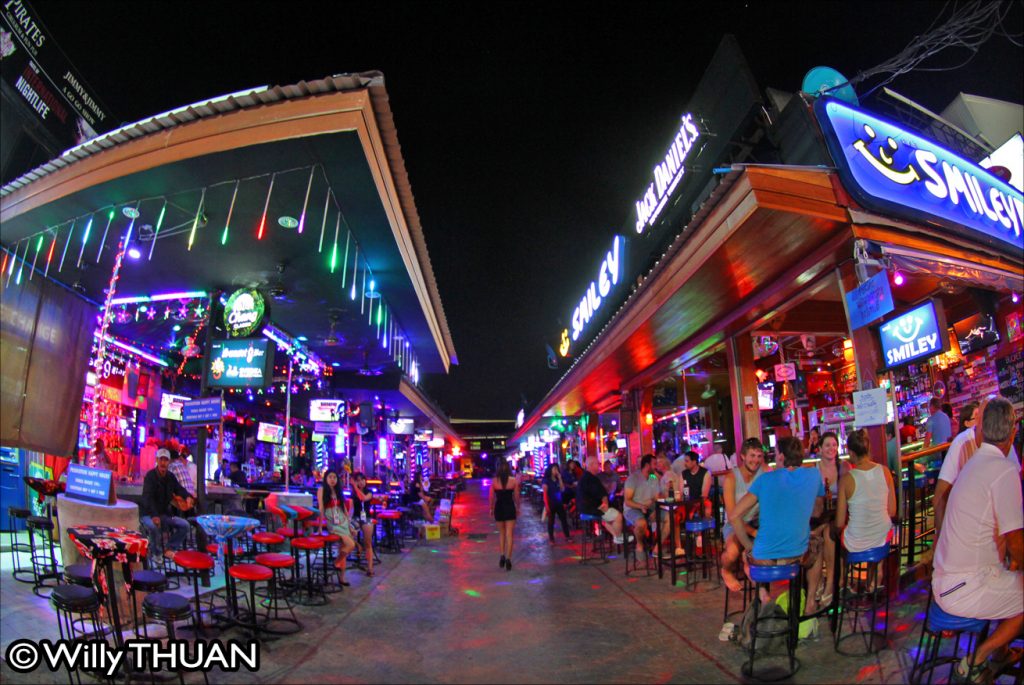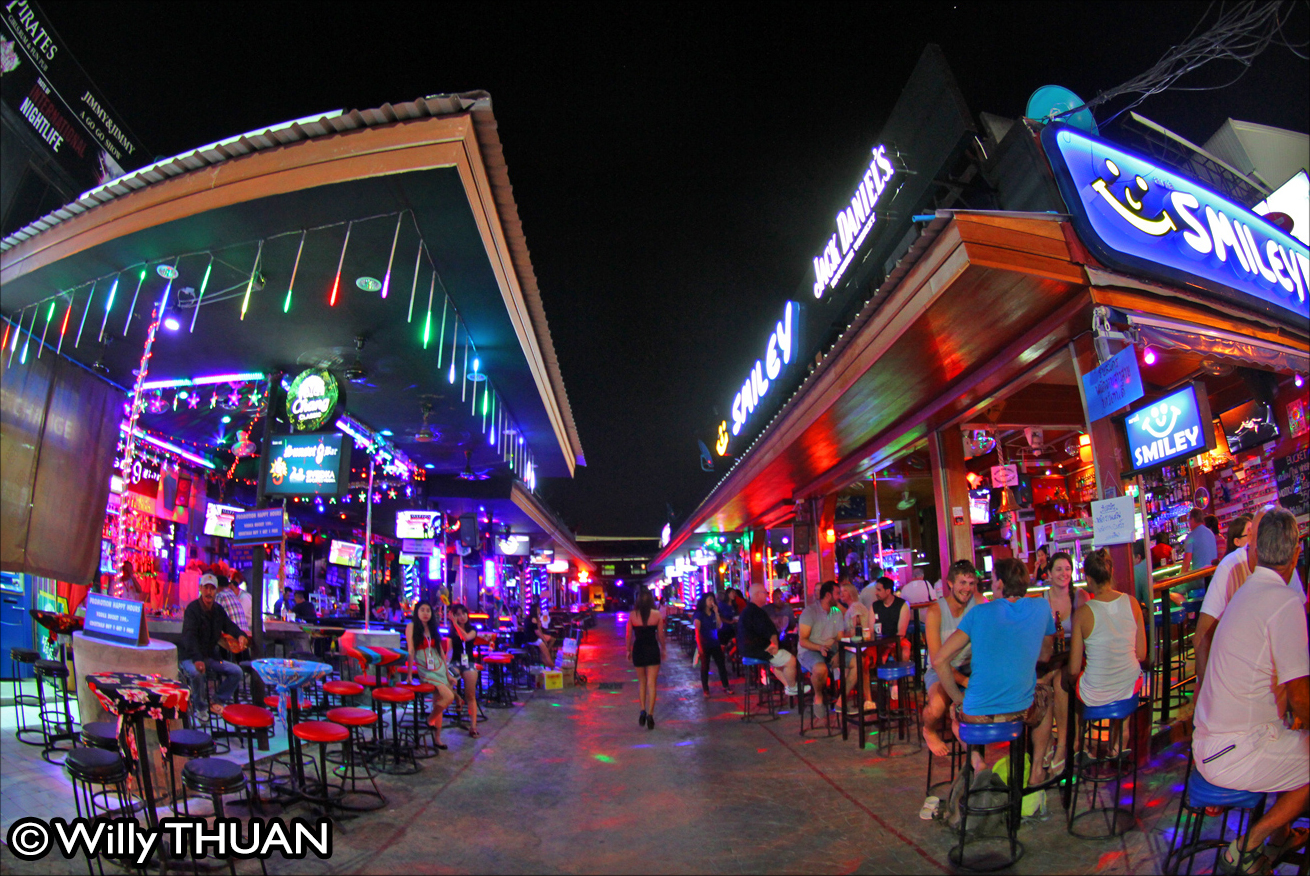 Soi Freedom is a friendly and relatively large alley lined with dozen colourful bars and a great live band at the end of it (they seem to come and go, unfortunately). Located in the middle of Bangla Walking Street in Patong Beach, Soi Freedom was long ago, better known as the iconic Soi Eric. Soi Eric was once famous because it was the only street in Soi Bangla playing the same music in all bars, while other roads around sounded like the battle of the bands. Note that there is a pretty good band playing at the end of the Soi.
---
Soi Gonzo is a tiny lane with bars on each side and a large tattoo shop above called Pitbull Tattoo. Soi Gonzo used to be colourful and lively with small beer bar and laughing staff encouraging you to sit for a drink. Soi Gonzo is now mostly the doorway to the very popular White Room Club.
---
5. Bangla Street Food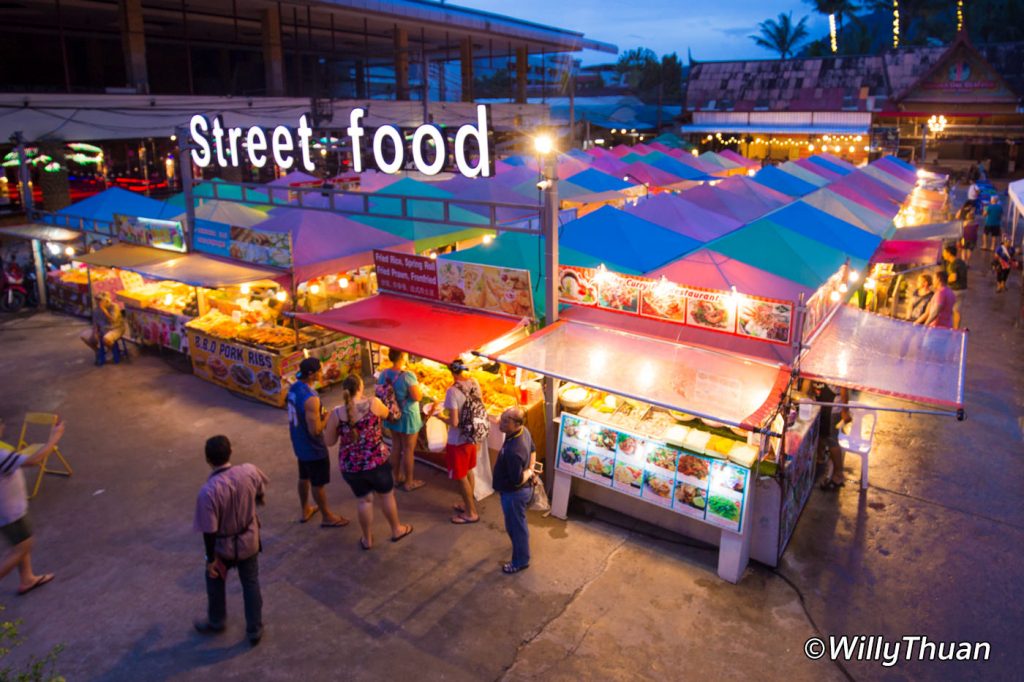 Bangla Street Food has replaced the old food court located behind the Old Tiger complex. It's a vast open space with all the cooking stalls placed under colourful tents in the centre of the plaza and all the dining tables located around. It's not very sophisticated but this kind of 'night market' way of dining is very popular in Thailand. It's relatively cheap since you have to walk to the cooking station, order and bring your food and drink back to your table.
---
6. Soi Patong Resort
Soi Patong Resort is a long street that connects Bangla road to Patong Resort. Here you will mostly find restaurants and massage shops, not many bars.
---
More photos of Bangla Road
---
Where is Bangla Road?
---
FAQs about Bangla Walking Street
✳️ What are the best clubs in Bangla
a. There is a surprisingly large choice of night clubs on Bangla:
Sugar Club
Hollywood Disco
✳️ What are the best Live Music Bars
a. The live music bands are getting really good here:
New York Live Music Bar
Stereo 27 (formerly Monsoon)
Red Hot Live Band
✳️ Are there any hotels near Bangla Road?
a. To fully enjoy the party, you should book a hotel near Bangla:
Sleep With Me
La Flora Resort
Absolute Bangla Suites
✳️ What are the most famous bars on Bangla Walking Street?
a. Bangla Road is mostly known for:
Aussie Bar
The Shipwreck
U2 Bar
Sunset Bar
Moon Bar
✳️ What are the best go-go bars?
a. There are a few to choose from, some of the best known are:
✳️ What time does Bangla Walking Street close?
a. The official time is 2 am, but bars and live music bars close around 4 am and night clubs can close as late as 5 am.
---
What's Around?
Where to Party in Phuket? 11 Fun and Wild Ways to PARTY in Patong!
7 Best Nightclubs in Phuket
5 Best Go Go Bars in Phuket