The Latest and Best Club in Phuket
Suzy Wong's 3 is the latest, most trendy and most luxurious Club in Patong, replacing the Exotica Club. This new club is inspired by the original Suzy Wong's which is just a little down the street. Suzy Wong's has become a famous name in Phuket, known for its fun party atmosphere and amazing nights. Suzy Wong's 3 Club is a lot bigger, a lot more impressive and it will take your party to a brand new unseen level.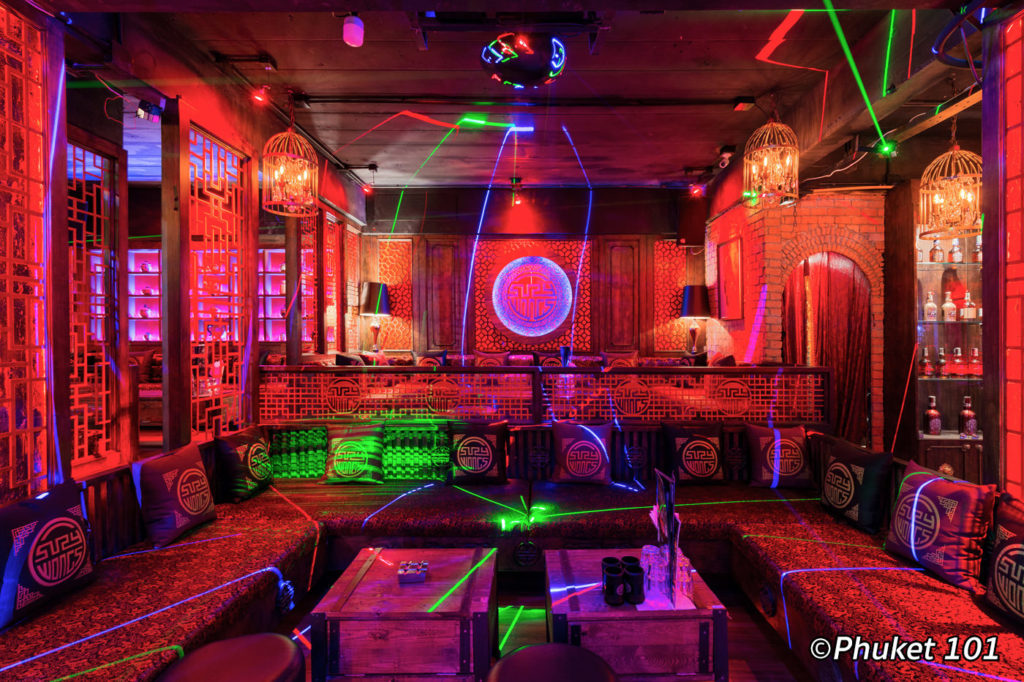 Everyone knows that all the best Go-Go bars are on Soi Seadragon, a colourful lane found halfway off Bangla Road. Once you enter Soi Seadragon, you can't miss the superb red facade of Suzy Wong's fancy Chinese roofs and two imposing terra-cotta warriors standing guard on each side of the main entrance.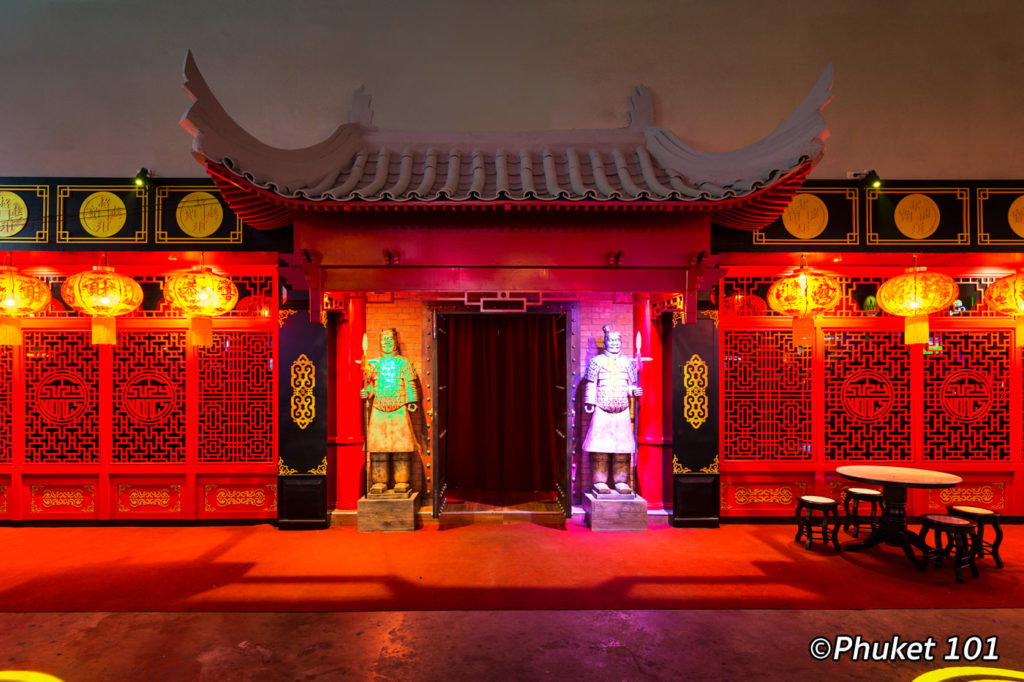 Don't be shy, everyone is welcome, guys, girls, and couples. It's an experience of a lifetime. Once inside, the decor is impressive and immersive. Superb Chinese-inspired decorations and velvet sofas surround two elevated stages where beautiful girls dance to an excellent selection of hits played by a real DJ. The lighting and sound systems at Suzy Wong's 3 are exceptionally well designed, and it is perfect for those who like to end the day with a party like you have never seen before.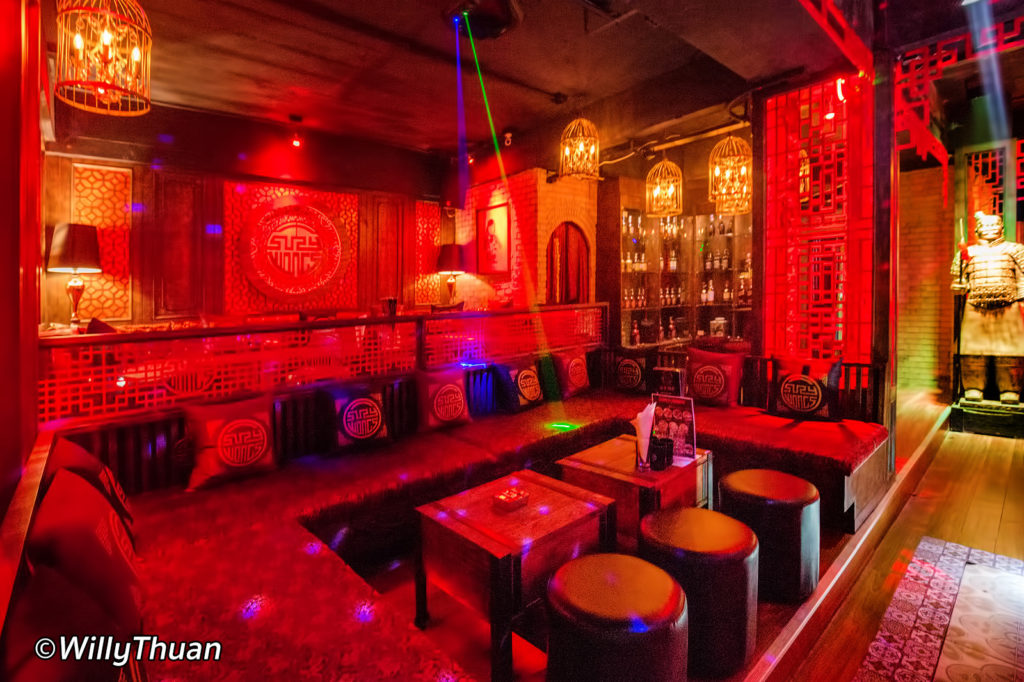 As the night goes on, the separation between Suzy Wong's 3 and Harem Club next door opens and the party just grows wilder! You can walk through both clubs as you please and enjoy their different style and twice the dancers too!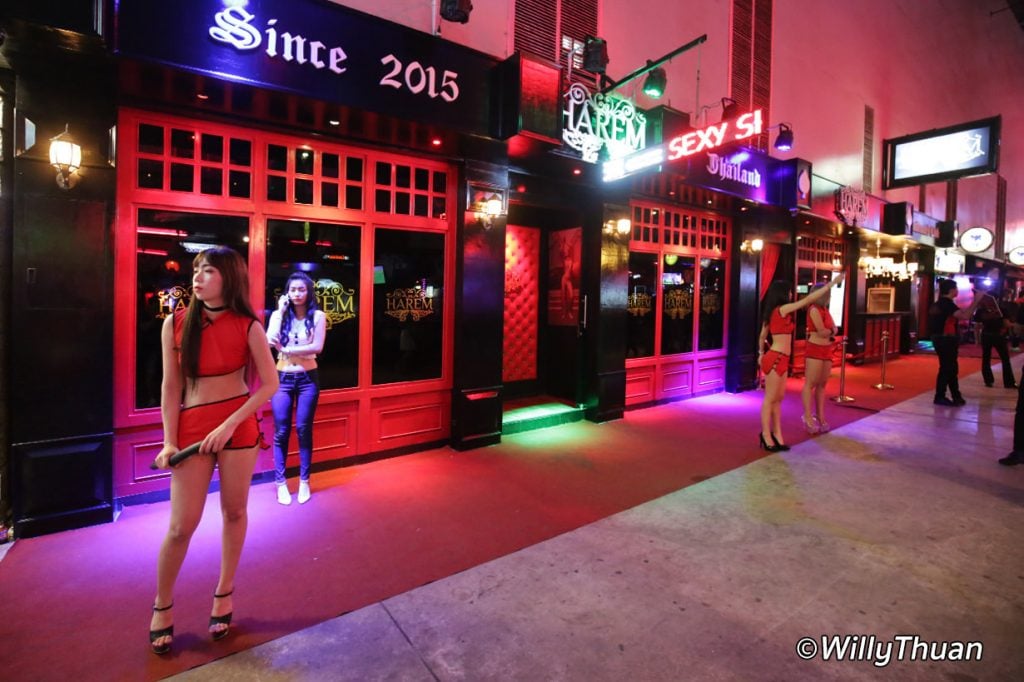 Prices
Prices are fair and clearly written on the menus (usually less than 100 baht for a local beer), and the bill is always brought to you with your drink so no bad surprise. Just remember that taking photos or videos is strictly prohibited so keep that mobile phone in your pocket. You can take pictures of that beautiful new facade and send them to your friends! (but photos are not allowed inside)
---
More photos
---
Suzy Wong's 3 Info
Location: Patong Beach
Address: 23/17-18 Soi Sea Dragon, Bangla Rd, Patong Beach, Phuket 83150, Thailand
Open: 7:30 pm – 3 am
Phone: 066 87 272 2588
Price: Free Entry
---
Suzy Wong's 3 Map
---
What's around?