What Restaurants are in the Phuket Michelin Guide 2019?
Having the Michelin Guide reviewing Phuket restaurants is a clear statement that Phuket has reached a new level on the international stage. The island is evolving fast and in many directions. While it might not always please those who loved it 20 years ago, the island offers now a vast range of experiences. We love Thai food, seafood and great food in general. We frequently travel the world and food sits high on our travel experience.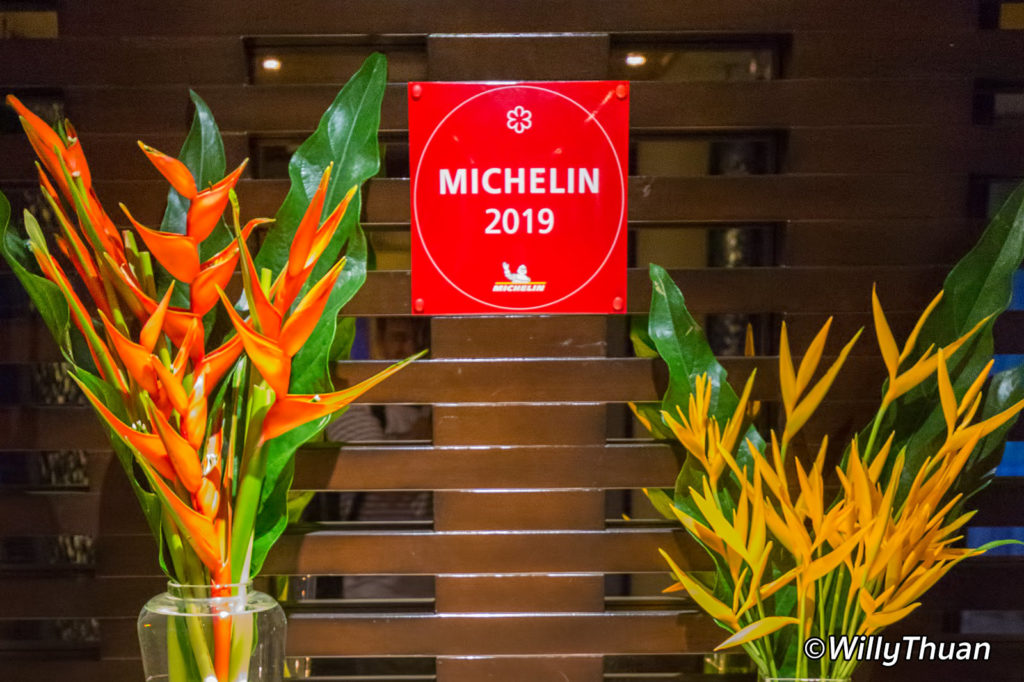 We very frequently use the Michelin Guide when in Bangkok or when we are overseas, so we are quite familiar with their concept and selection criteria. We might not always agree, but no one would because taste and experiences are unique to each of us. However, in the vast majority, Michelin is on target. So since we reviewed and rated many local restaurants in Phuket, we were curious to see how their list would compare to ours, and the result was surprisingly close.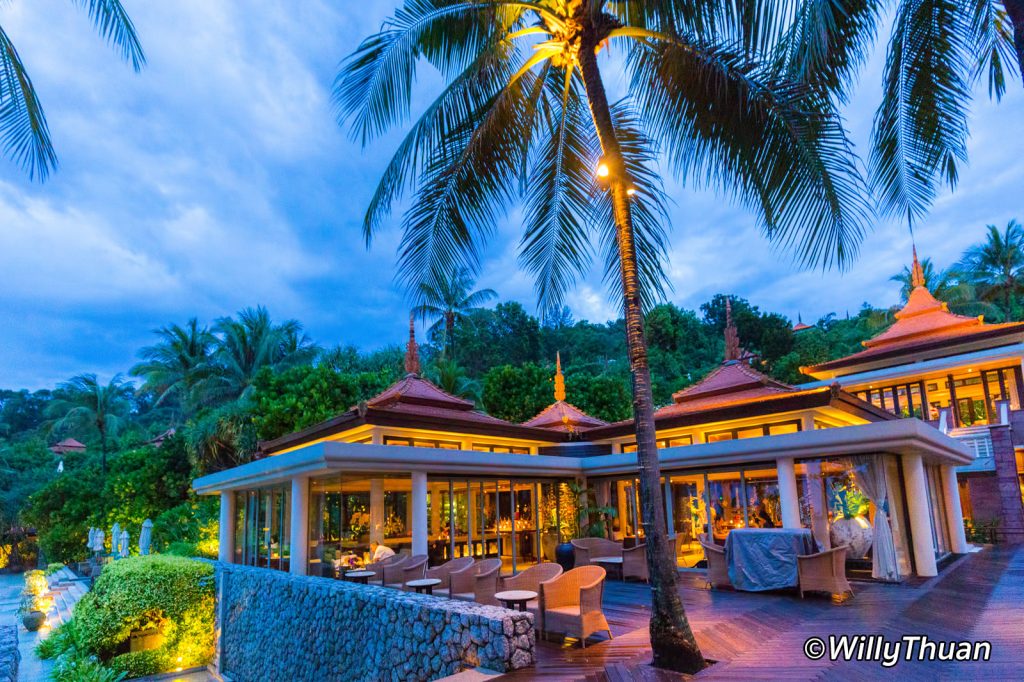 In case you don't yet know about it, Michelin Guide rates restaurants mainly in 3 ways. The stars are the best known, followed by the BIB Gourmands and the Michelin Plates, which are a little more confusing.
By now you all know that only one restaurant (Pru at Trisara) received a star from Michelin, and it was a pretty big deal. But in our mind, the BIBs and Plates are more fun because more casual and affordable.
Meaning of Stars, BIBs and Plates:
Michelin Star – Restaurant Assessment Criteria: Quality of the products, mastery of flavour and cooking techniques, the personality of the chef in his cuisine, value for money, consistency between visits
Michelin Plate is a sign of very good food (and a chance to move up to get a star in the following years.)
Bib Gourmand means good quality menu for a modest price.
---
Here are all the Michelin-rated restaurants in Phuket 2019
---
1 Star Michelin (1)
---
Bib Gourmand (12)
Bang Pae Seafood ✓
Chomchan ✓
Chuan Chim
Go Benz ✓
Hong Khao Tom Pla
Mor Mu Dong ✓
One Chun ✓
Raya ✓
Roti Taew Nam
Surf & Turf by Soul Kitchen
Ta Tuay
The Charm ✓
---
The Plate Michelin (25)
Acqua ✓
Bampot ✓
Black Ginger ✓
Blue Elephant ✓
Crust
etHo's
Go La
Jadjan
Jongjit Kitchen ✓
Khao Tom Thanon Dibuk
La Gaetana ✓
La Sala
Loba Bang Niao
Mee Ton Poe (Surin Circle) ✓
Nahmyaa
O Cha Rot
O Tao Bang Niao
Pak Nam Seafood ✓
Red Sauce
Ruen Thai
Seafood at Trisara
Suay Restaurant Cherngtalay ✓
Ta Khai ✓
Talung Thai
Tu Kab Khao ✓
---
Stories you may want to read
25 Best (VERY) Local Thai Restaurants in Phuket (updated 2020)
Pru Restaurant at Trisara – The Only 1 Star Michelin Restaurant in Phuket