The Only 1 Star Michelin Restaurant in Phuket
Pru Restaurant at Trisara Phuket has become the first and only restaurant to receive a star from the new Michelin Guide. Michelin only arrived in Phuket in 2018, and the results were much anticipated. While many restaurants around the island received BIBs and Plates from the Michelin Guide, being the only one with a star means a lot, but also raises the customers' expectations quite a lot. It was time for us to go back to Trisara.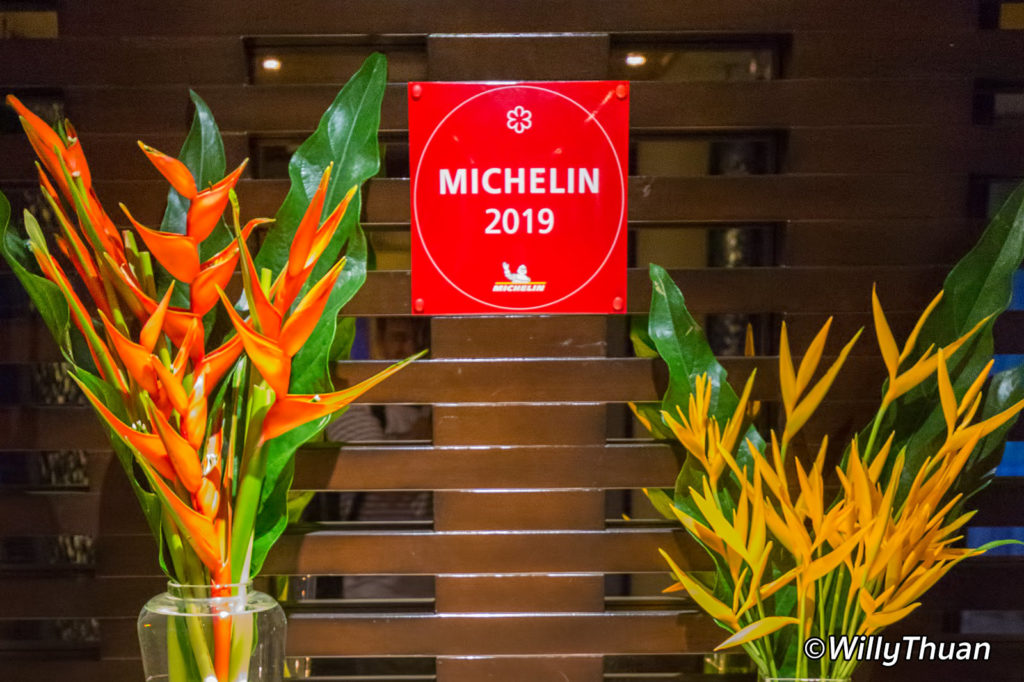 As expected, the restaurant was fully booked almost every evening for the next two weeks, but we took a chance and went on a waiting list for Saturday three days later. We called, but they informed us that we could only make bookings via the reservation system on their website, and once you see how fully booked it is now, it makes a lot of sense. Lucky us, on Saturday afternoon, we got a call as a table became available.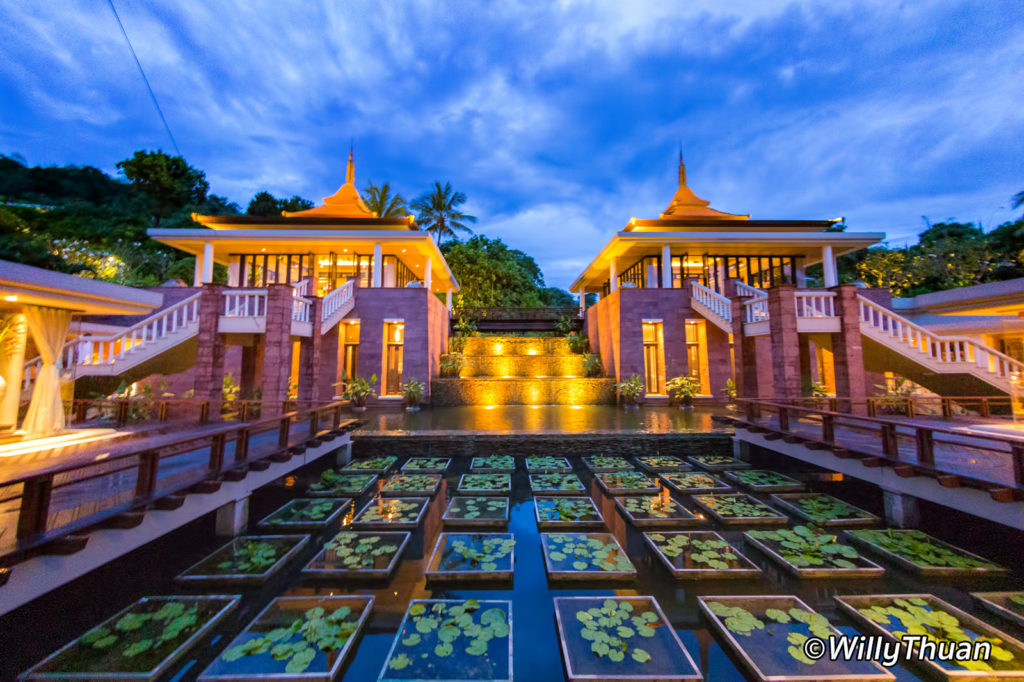 The first thing you see when entering the restaurant is the Michelin red plate proudly displayed at the entrance, surrounded by flowers and spotlights. The team welcomes you warmly and then leads you to the bar, where you can enjoy lovely cocktails, champagne or wines before dinner. The design is cosy and relaxing, but sitting outside would have been great if the weather had been on our side. We arrived on a wet day, so there was no outdoor sitting and we couldn't enjoy the sunset that usually sets right in front of the restaurant.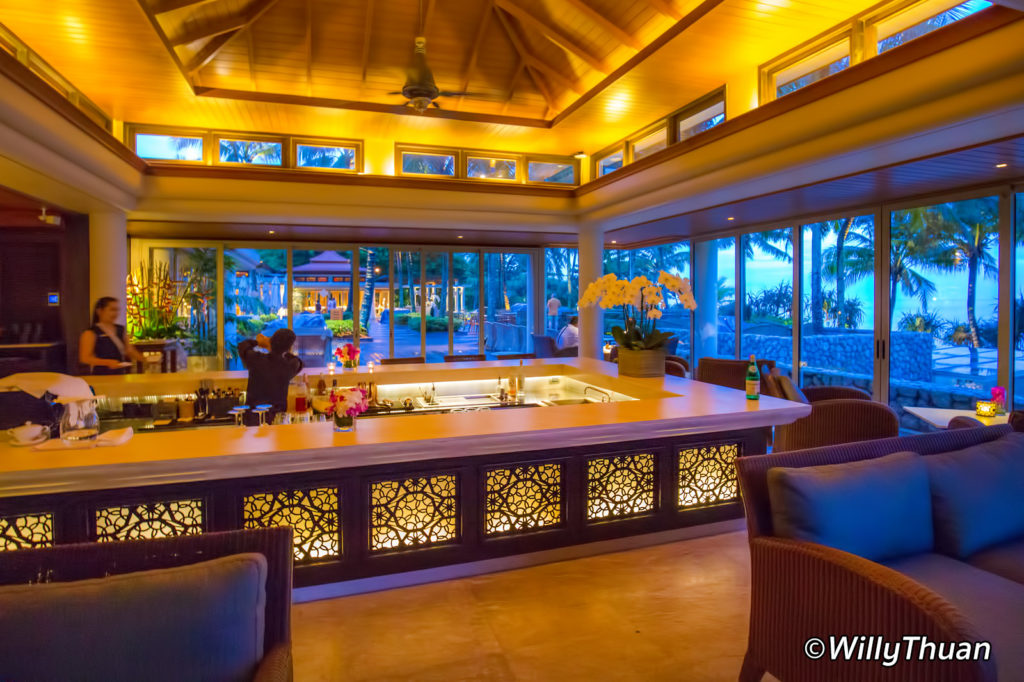 Once ready, we were invited to move to the dining room next to the bar. The place is quite small and modest, with only a few tables, but very welcoming and intimate.
---
What Does Pru Mean?
'Pru' is a Thai word describing where the forest meets the sea, implying particularly rich soil. Pru is strongly committed to using only local ingredients, mostly grown in their garden in the resort, around Phuket island, or Northeast Thailand.
---
The Menu
The menu consists mostly of two options: five courses and eight courses, both with possible wine pairing, but no 'A la carte' menu. As we are rather small eaters, we considered the five-course option but were kindly advised to go with the eight courses, as portions are tiny. So we did.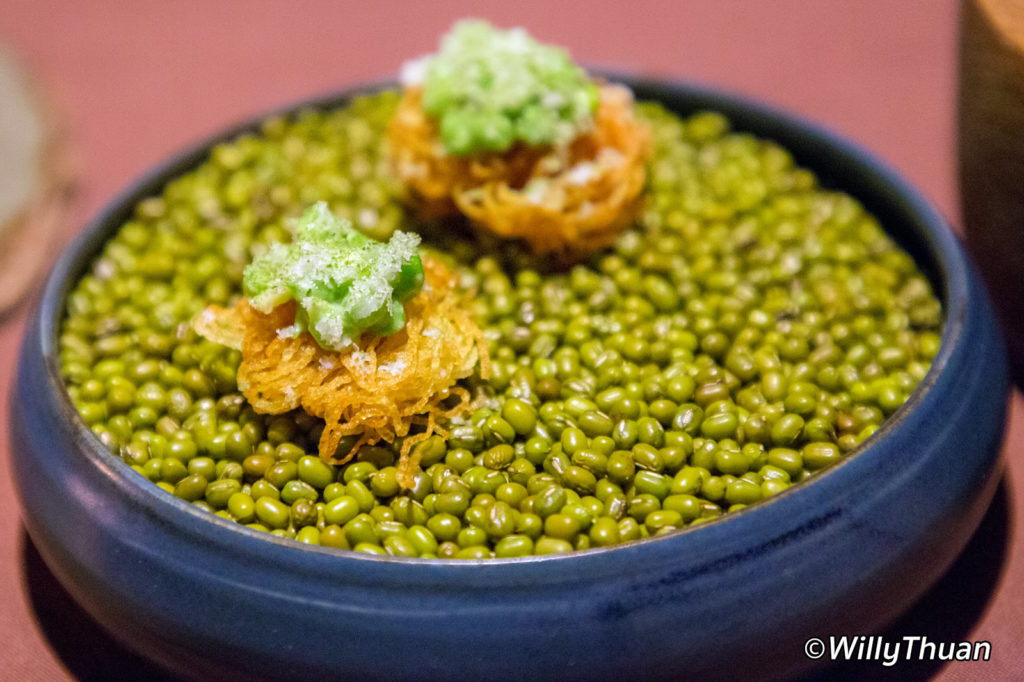 As always, in high-level restaurants, you first receive a couple of sophisticated amuse-bouches before the starters. These were refreshing and delicious.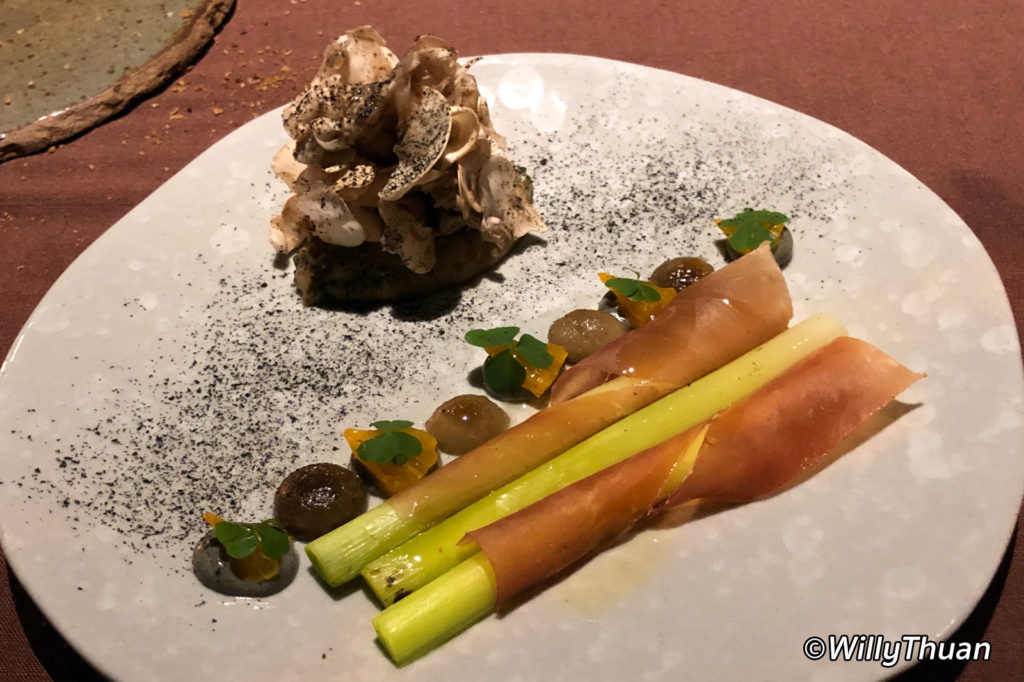 Appetisers arrived, and as you can expect from any Michelin restaurant, a well-trained waiter or waitress described and explained each dish in much detail. At Pru, it is essential as everything is grown locally or comes from somewhere in Thailand.
Dishes kept coming promptly, just at the right pace, so we didn't feel rushed or slow. Eight dishes were indeed right as the plates were small and superbly presented. The first half was fantastic, and the complexity of tastes and textures was pleasing and fun to explore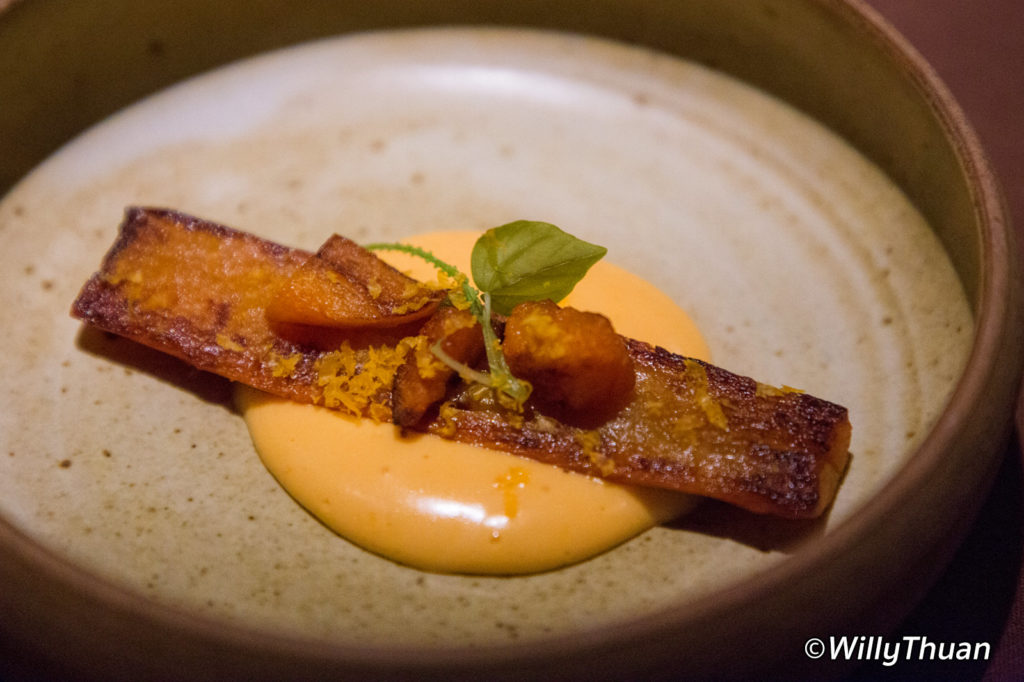 The second part was less impressive, which is often the case in fancy restaurants. The appetisers are always more creative than the main dishes, as meats or seafood often have a stronger character.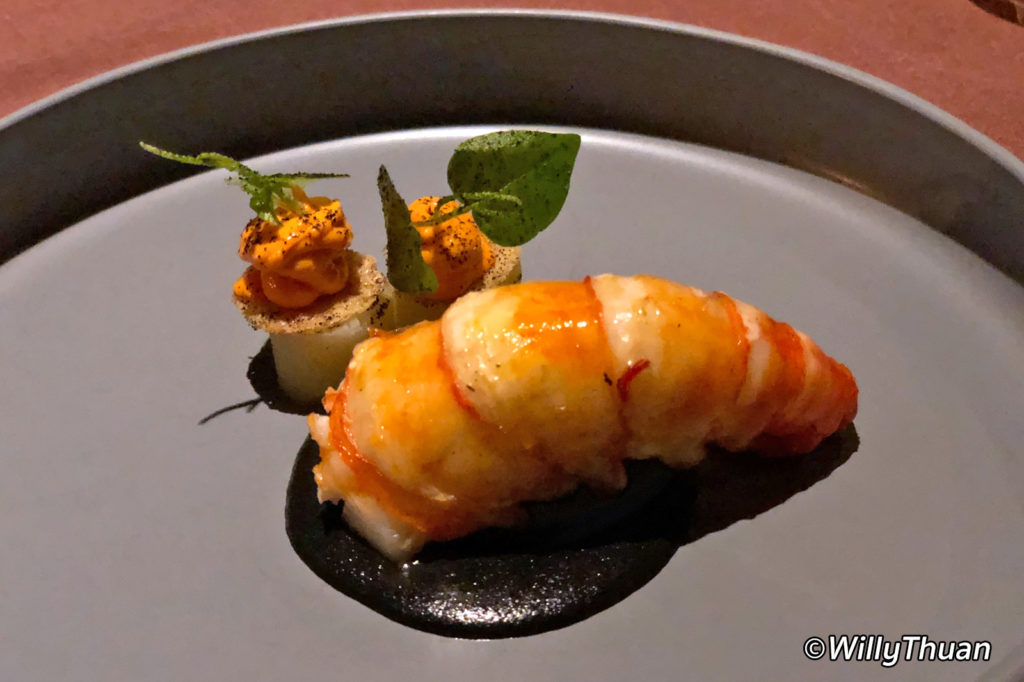 Maybe we were getting a little saturated, but we found the desserts a little underwhelming.
---
Verdict?
Overall, the dinner was excellent without being truly unforgettable. Service was spotless, and dishes were prepared with great care and attention to detail, but our impression was that using only local ingredients created a limitation of tastes and textures. Considering the very high price tag, it probably will be just a one-time experience.
---
Prices at Pru
6-course menu: 4,680 Baht (THB 4,000 +10% service charge and 7% tax)
8-course menu: 5,850 Baht (THB 5,000 +10% service charge + 7% tax)
6-course vegetarian menu: 3,831 Baht (THB 3,000 +10% service charge + 7% tax)
Add a couple of cocktails, a glass of wine and a bottle of sparkling water, and the bill will reach 15,000 baht.
---
---
More Restaurants in North Phuket
---
More reading
https://www.phuket101.net/category/michelin-guide/