What to do in Phuket at night?
Phuket nightlife is legendary for being bright and bold, colourful and loud, carefree and even sometimes provocative. This mostly was true of Bangla Walking Street in Patong Beach, but things have evolved a lot in recent years. There is a lot more to enjoy for everyone in Phuket nowadays: couples, families, singles and friends. Of course, Patong beach is still the heart of Phuket nightlife. Nevertheless, you will find a lot of beach clubs and rooftops to party, celebrate or relax without ever stepping foot in Patong.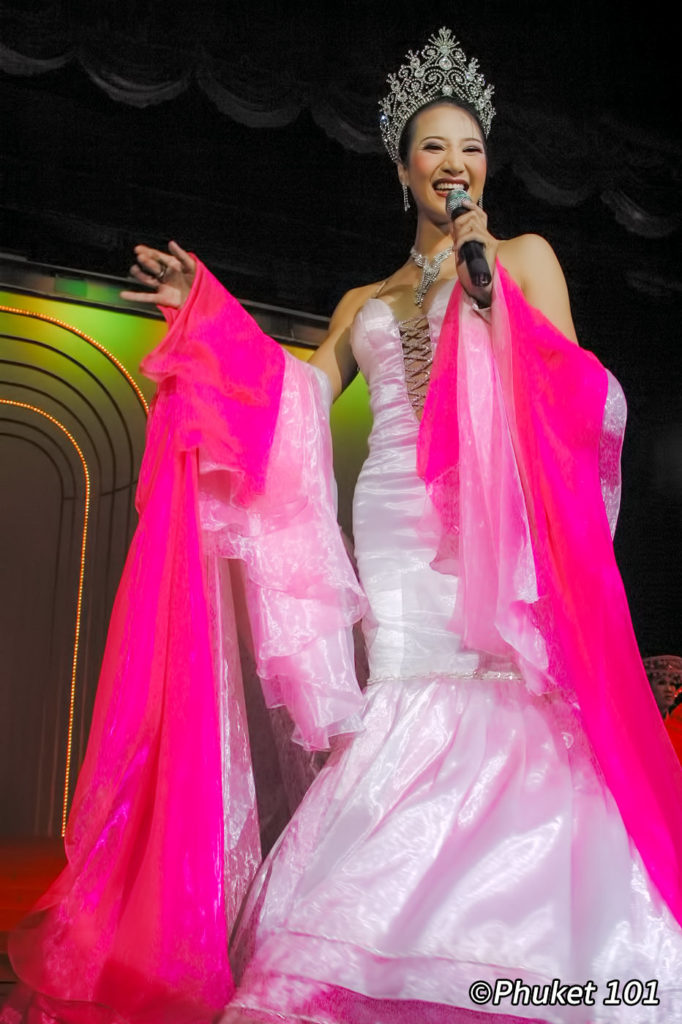 ---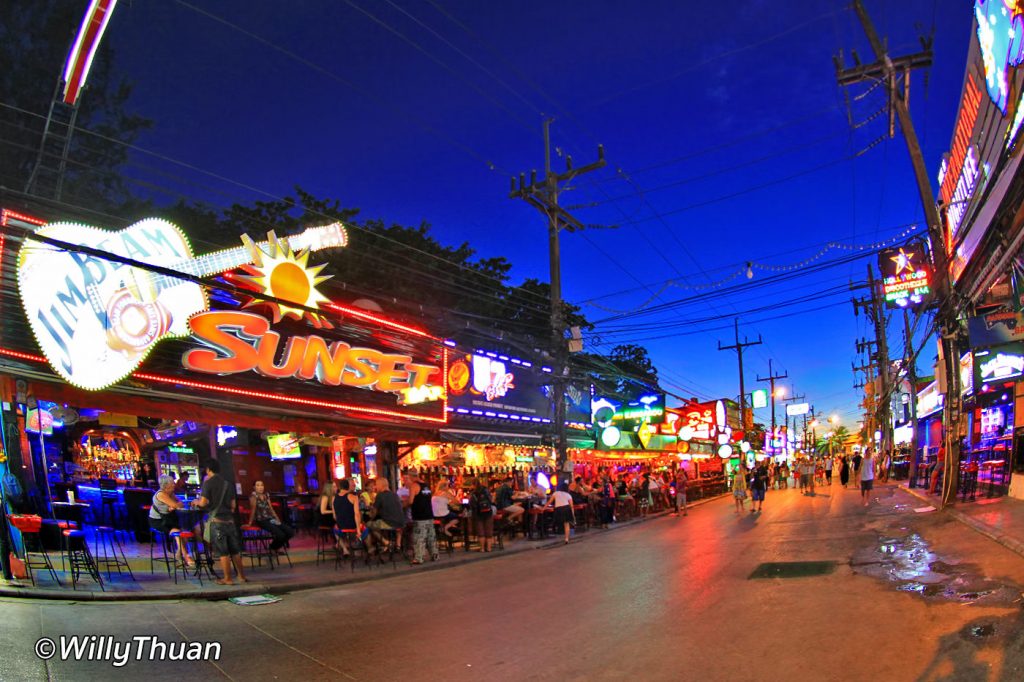 Bangla Walking Street, or Bangla Road as we still call it here, if where it Phuket nightlife really happens. What used to be a small street lined with small beer bars and a few restaurants have become a massive concentration of night clubs, live music bands, tattoo parlours and all kinds of bars. It's very colourful and rather fun, open to everyone with a minimum opened mind. Yes, you will still see girls dancing on bars, but they are wearing dancing attires. Of course, you can also explore some of the legendary go-go bars, it's less raunchy than in Pattaya.
---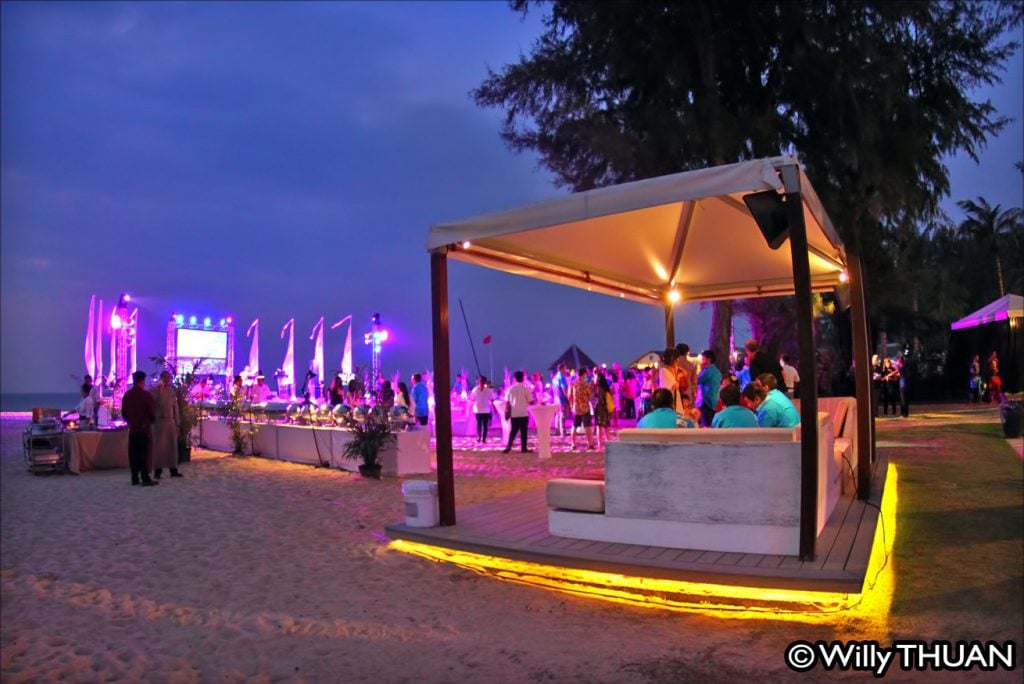 What goes better on a tropical island than a beach club, and Phuket has quite a few, including some famous names such as Cafe Del Mar and the local favourite Catch Beach Club. Luckily those beach clubs are all over the west coast, not only in Patong, so you should be able to find one near you.
---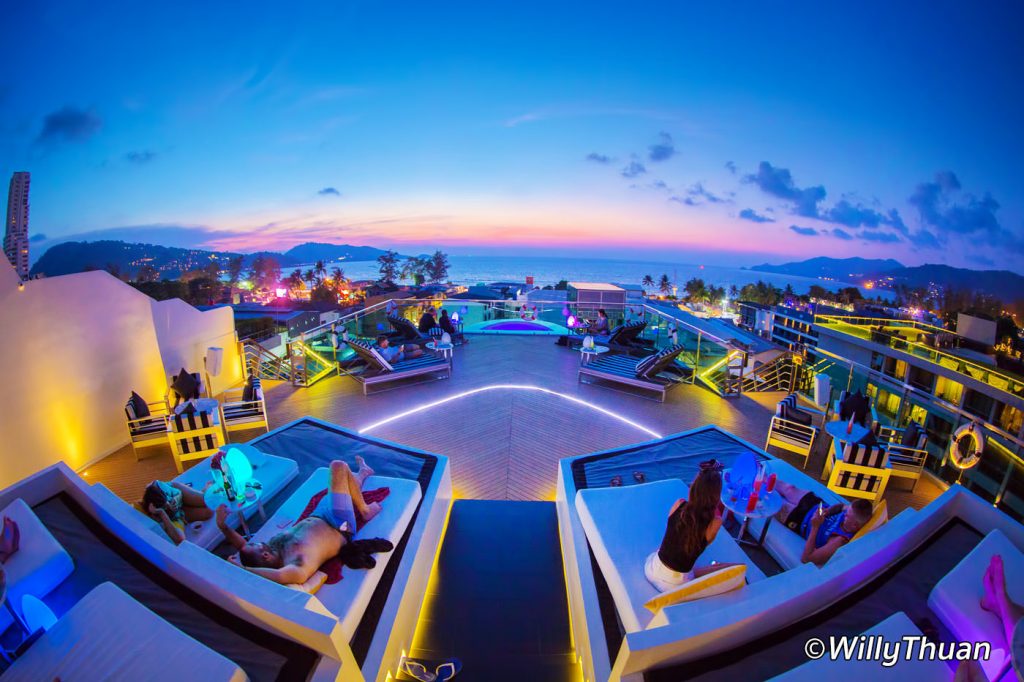 There are more and more rooftop bars around the island and just a few in Patong Beach. Only a handful are really at the top of a building since an old law forbade the construction of tall towers in Phuket (thankfully). So don't expect high rise towers like the rooftop bars of Bangkok. Here, many 'rooftops' are built high on hillsides, offering superb panoramic views of the ocean and fantastic sunsets opportunities.
---
Night markets in Phuket and Thailand are always a popular way to end the day, probably because most of the time, night markets are not only for shoppers. At least half of the market is dedicated to food, drinks and live entertainment. You can even select your seafood, and it will be cooked in front of you. You can then take it to the table of your choice, get some drinks at another stall, and enjoy a good and cheap dinner and the legendary street food experience.
---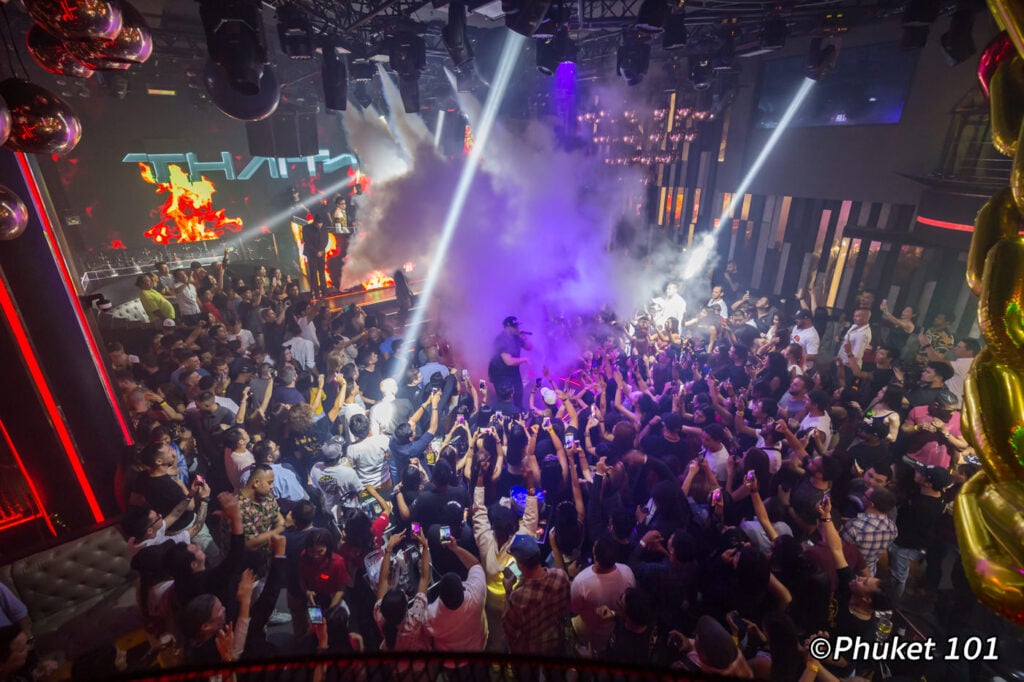 Phuket nightlife would not be complete without dance clubs and you will be surprised by the international level of Phuket Night Clubs as they welcome famous DJs. Sounds and light systems are state of the art and the stage dancers, music and beat will take you away. Most clubs are on Bangla Walking Street in Patong, and each has its own music style.
---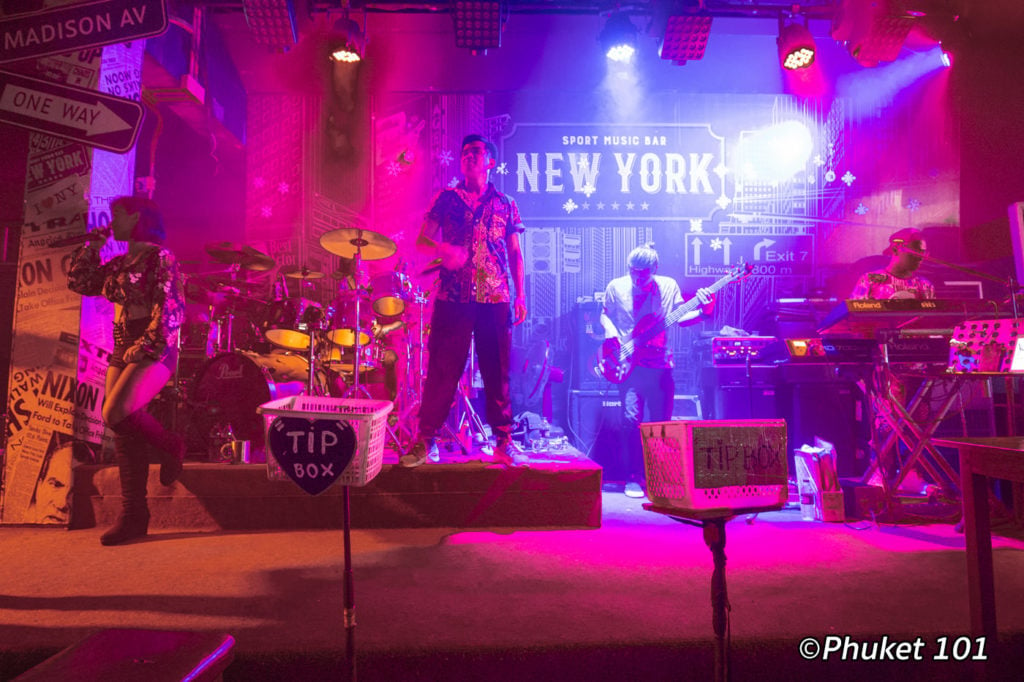 Live music bars have always been extremely popular in Phuket. 30 years ago you could already hear the sound of Hotel California coming out of every bar and even restaurants, not always well played. Still, nobody cared, it was the island anthem. Things have evolved, and some band got incredibly good, as well as sound and light systems. They are a bit everywhere, but the best are in Patong and in Phuket town. It's like going to a live concert for the price of a beer!
---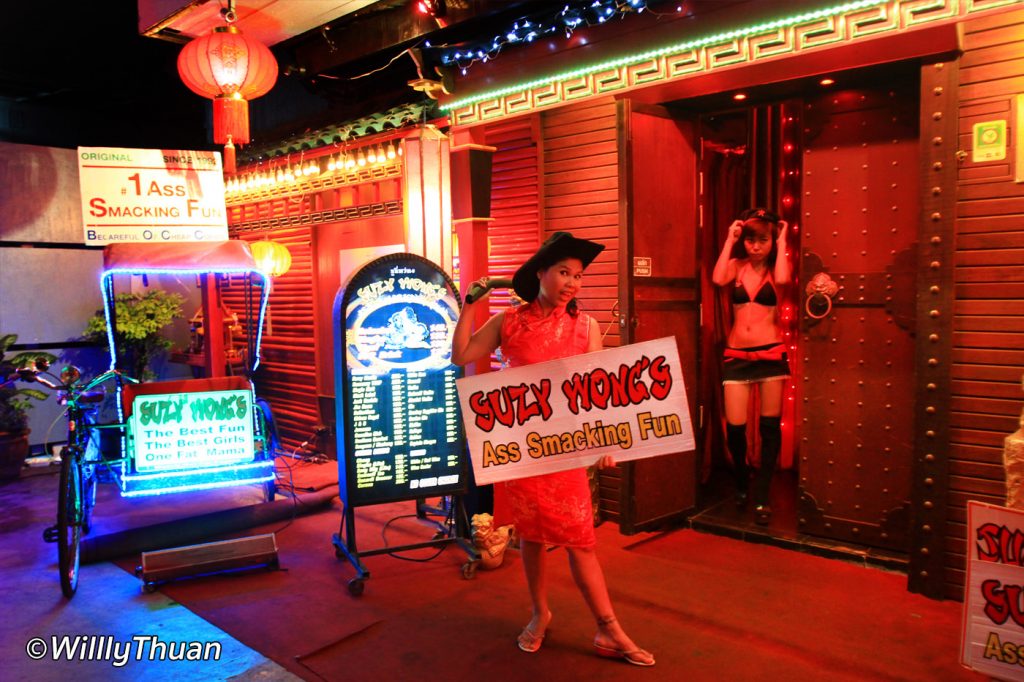 Go Go Bars may not to everyone's taste, but they are also legendary. In recent years they switched more to become party places, and everyone is welcome (as long as you are 18 years old obviously). Men, couples, ladies often want to see it at least once in a lifetime so they can talk about it once back home. Scams are very rare as long as you don't follow one of the many touts trying to lure you on Bangla road. Go Go bars are so easy to find anyway.
---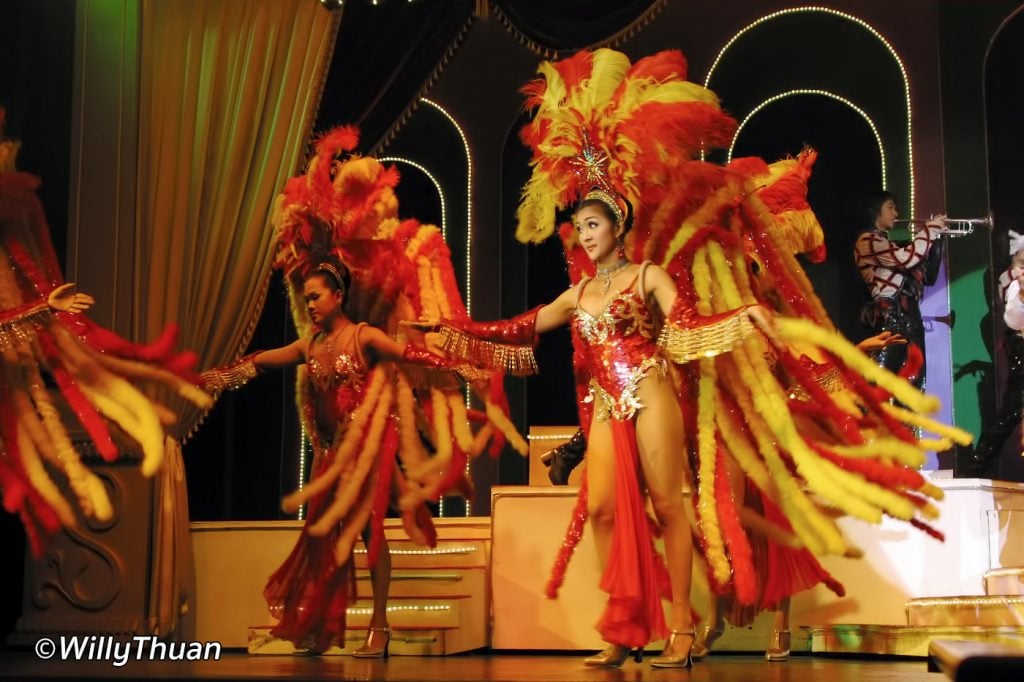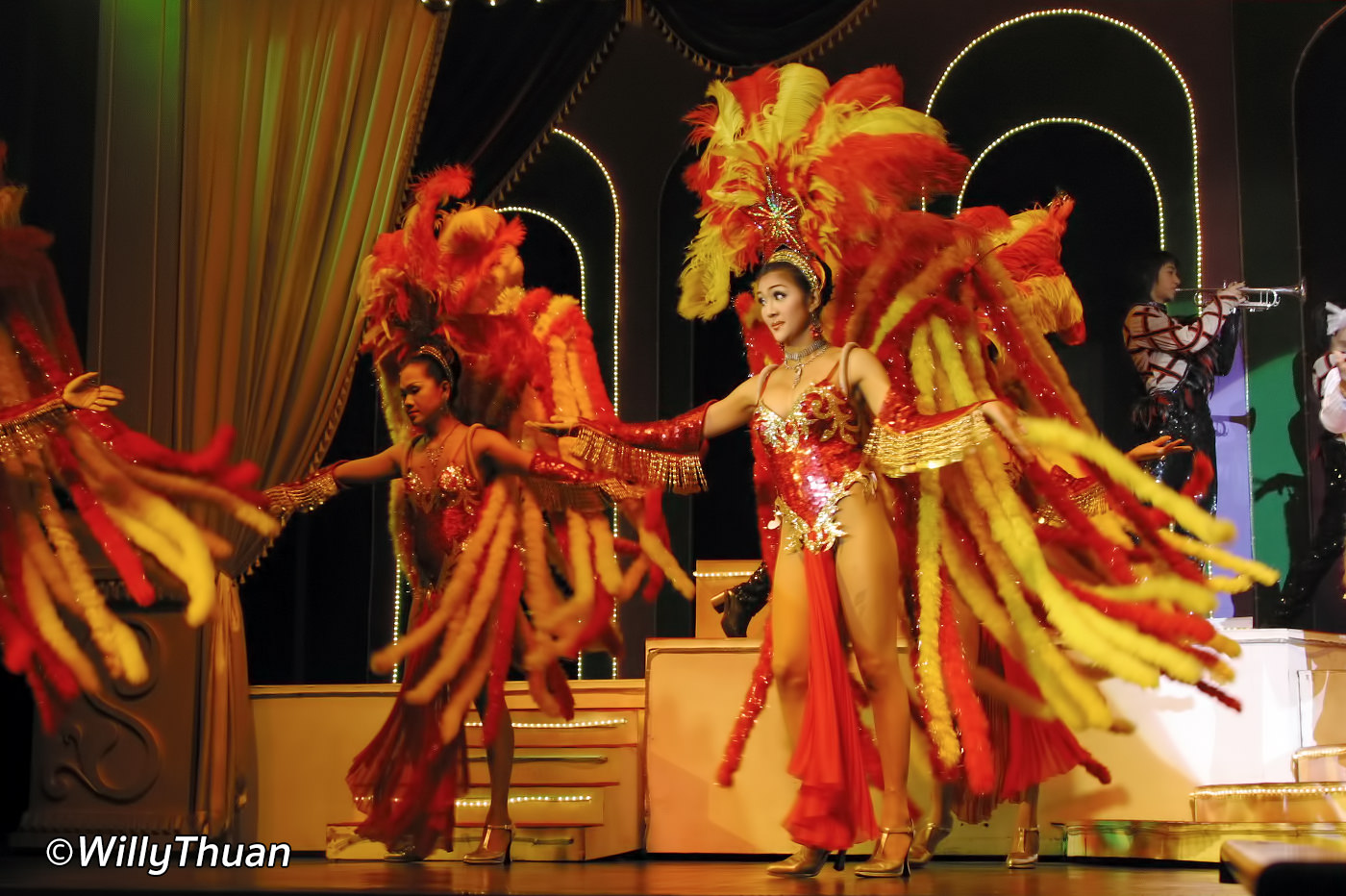 Phuket Simon Cabaret is another long time stage performance with glitters, special effect, excellent sound light systems. The stage design, costumes and choreographies are beautifully executed. However, the main reason why the amphitheatre is full every single night is because the pretty ladies on stage (and they are gorgeous) are all male!
---

Siam Niramit is another big size stage performance in a massive amphitheatre near Phuket Town. The show narrates some episodes of Thai mythology with amazing stage design, sound and light system. Before the show, you have time to explore replicas of old and traditional villages from each region of Thailand. It's quite beautiful and a change for superb selfies. Read more about Siam Niramit
Phuket Fantasea is another similar stage performance narrating Thai mythology, but their extensive use of elephants on stage or riding for entertainment purpose made it controversial.
---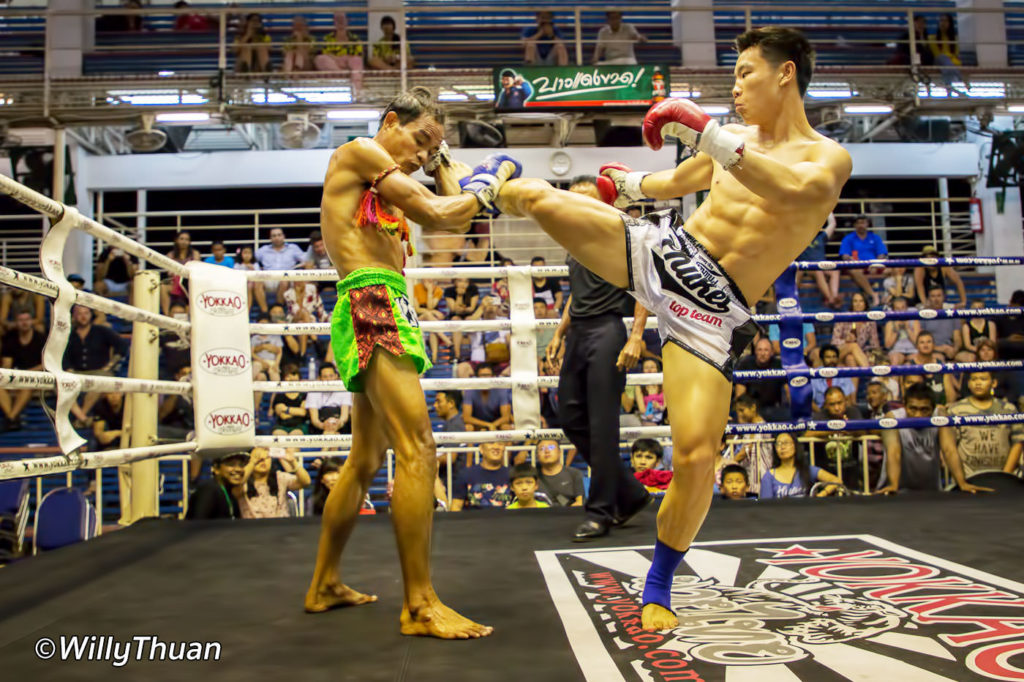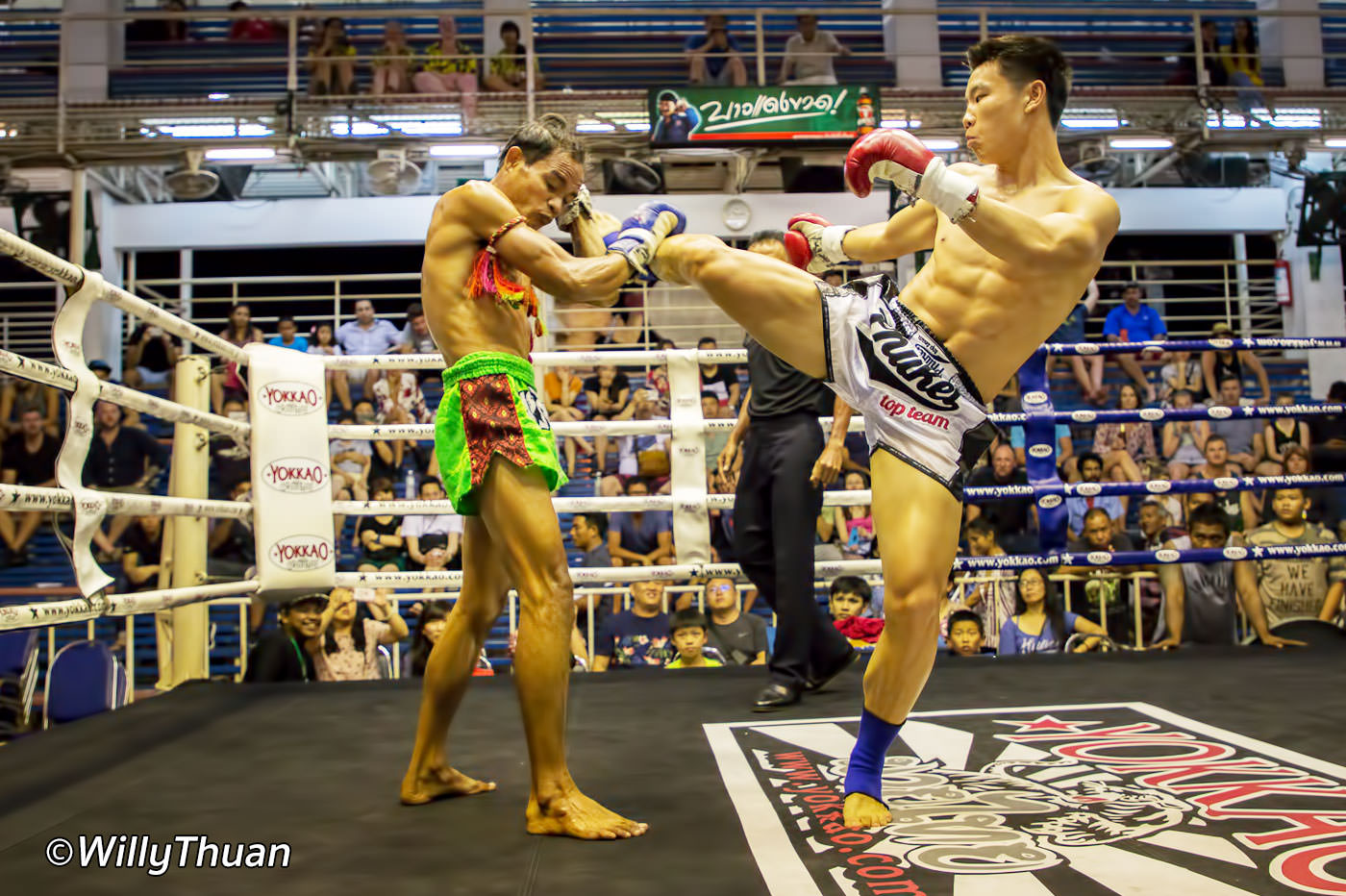 There are several places to watch Muay Thai fight in Phuket, and the 2 best known are in Patong. Bangla Boxing Stadium (which is no longer on Bangla, but they kept the name) and Patong Boxing Stadium, somewhere in a back street of Patong. Muay Thai is not for everyone as it can be quite violent and even bloody, but it's a very popular martial as in Phuket, judging by the amount of Muay Thai Camps in Phuket.Read More ►