---
How many days should I stay in Phuket?
---
How many days are enough to visit Phuket? This is a question we receive very often, mostly from first-time visitors. As you can expect, there is no easy answer because everyone has different lengths of annual leaves, budgets, or lives at different distances. If you live far away from Phuket, it is better to stay longer, mainly to recover from jet lag.
We conducted a few surveys based on visitors' past experiences, and the verdict was interesting. A good summary of how long people stayed in Phuket is as follows:
The minimum stay in Phuket is usually 3 – 4 days.

We recommend between 10 days to 2 weeks for a great holiday in Phuket.

A lot of visitors stay a month, and often longer!
---
Phuket is back to normal: most businesses, restaurants, shops and tours operate again and normally.
---
People often stay 4 days in Phuket because it allows them to combine multiple Thailand destinations, usually Bangkok, Chiang Mai and sometimes Koh Samui. It is a discovery trip, as each destination offers something unique.
Those who enjoyed Phuket on this first short trip often return to stay longer, realising that 4 days was too short of taking it easy and enjoying all of Phuket and its surroundings.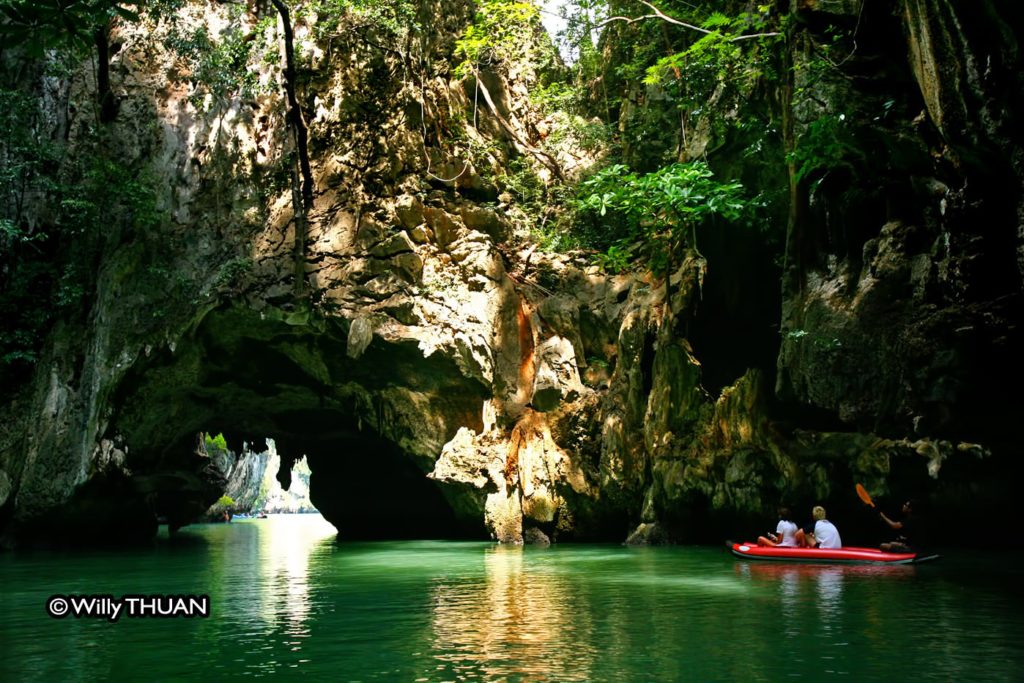 If you plan such a discovery trip, with only 4 days in Phuket, you soon will realize that you won't have any time left to truly relax on the beach. You can spend a day in Phang Nga Bay, a day on an island nearby, a day exploring Phuket landmarks and Old Phuket Town, then a day beach hopping around the island and finally relax on the one you like most. At the end of the day, no time to relax if you want to discover the famous Patong Beach Nightlife, so you at least know what it is about.
A short stay can be pretty intense, but at least you will certainly bring back many photos and lasting memories. (If you plan a short visit, you can read and elaborate on our 3-day itinerary in Phuket and around)
10 Days to 2 weeks in Phuket is probably the best option if you have a job with just a few weeks of holiday a year. If you live in the northern hemisphere, it is also a great time to come to this tropical island, as the weather in Phuket is at its best from December to April. A 10-day visit is a lot more relaxing, and you can make the best of your stay to explore, enjoy the party (for some), then relax on the beach the day after and work on your suntan to take it back home.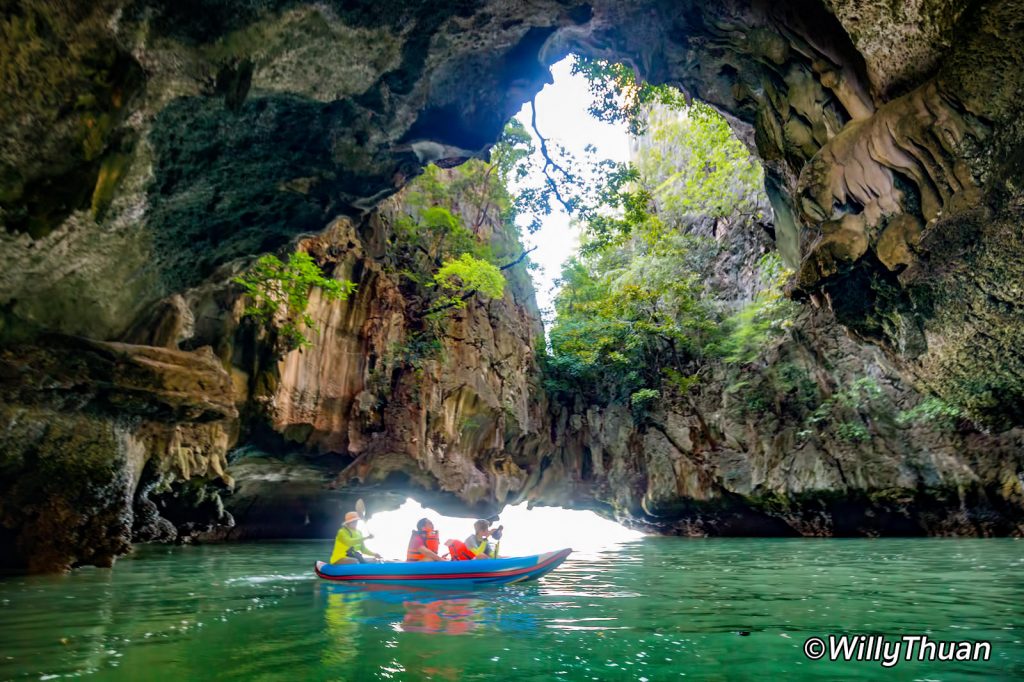 In 2 weeks, you can explore Phang Nga Bay, take an island-hopping cruise, discover the many beaches around Phuket (there are 40 of them, at least) or even pick some scuba diving courses. You can even stay a night or two on a different island, such as Phi Phi Island, Koh Yao or Racha Island.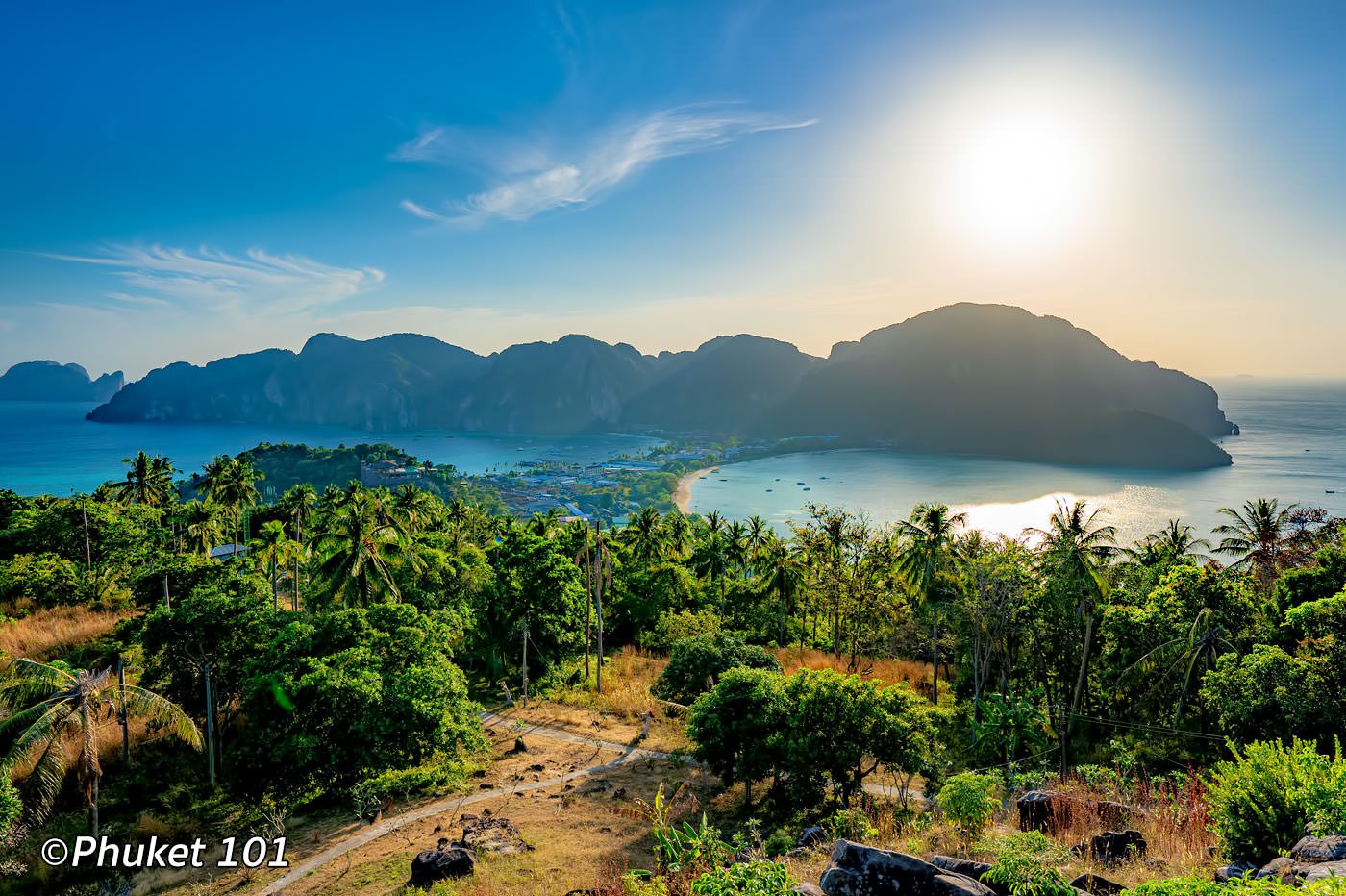 With a longer stay, you can truly enjoy the many things to do after dinner in Phuket. Many travellers love to party in Patong Beach, and there is no doubt that Bangla Walking Street is an experience most people enjoy. There are beach clubs and rooftop bars to enjoy sunsets until late if you are not a party lover.
Enjoy Thai hospitality in your hotel!
Hotels in Phuket are genuinely part of a holiday experience. Unless you are on a strict budget, booking a hotel by the beach is the ultimate tropical holiday treat. Unless you book a private pool villa, beach-access hotels are not too expensive and often have beach access or even a beach club.
Spending a month or more in Phuket
Some are lucky enough to afford a month or more in Phuket. It's a great option if you can afford to work remotely, especially in wintertime, to escape the cold of northern winter. There is no need to describe what you can do with some much time on your hands because you can do everything we ever wrote about on Phuket 101. Many take this opportunity to embark on an advanced scuba diving course, yoga classes, cooking classes or full-scale Muay Thai Camp.
---
Renting a van with a driver
Renting a van with a driver for the day is one of the best ways to explore Phuket without stress. They can speak English and customise an itinerary with the places you wish to visit or recommend some you could include.
More Phuket itineraries
More reading to plan your holiday in Phuket