The beauty of Nai Harn
Nai Harn is a superb beach with smooth white sand, tucked between green hills and tiny islands in the south of Phuket. More laid back than west coast tourist spots, Nai Harn has enough restaurants, hotels and shops for a great day and has remained relatively untouched. The protected bay offers great anchorage for sailing boats and luxury yachts and has always been very popular among expats and locals.
Nai Harn Beach Video 2021
Subscribe to our YouTube for more Phuket videos!
The beach is vast with clear blue water during the high season and is not too busy during high season (December to May). It can get a bit crowded during the peak months of December and January. A small stream coming from the lake nearby opens on the southern part of the Nai Harn beach, and you will have to get your feet wet to go to the other side.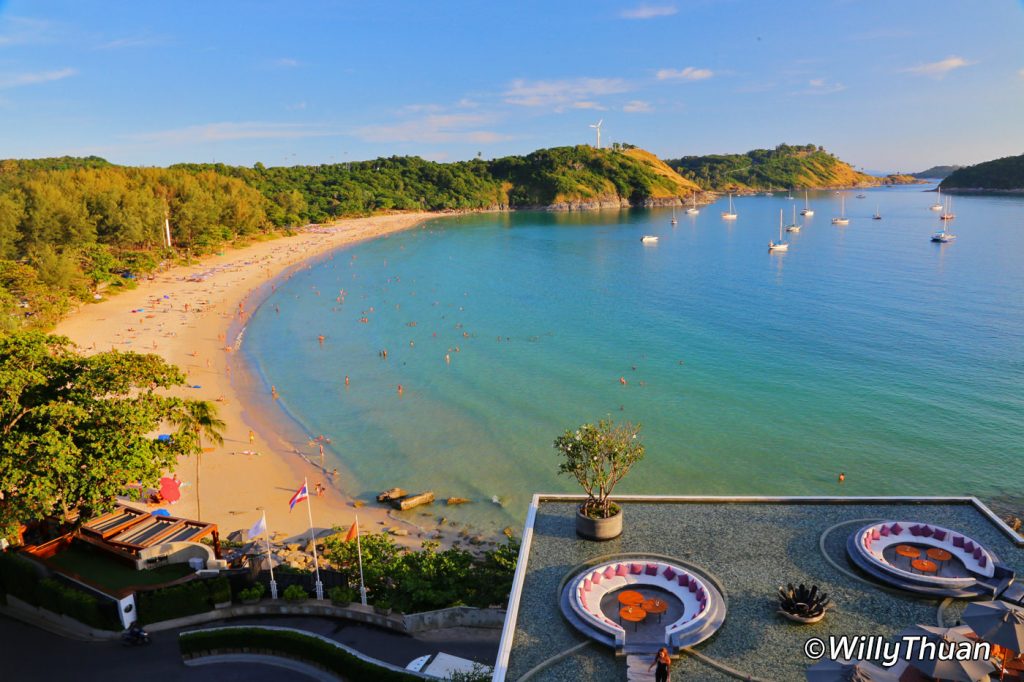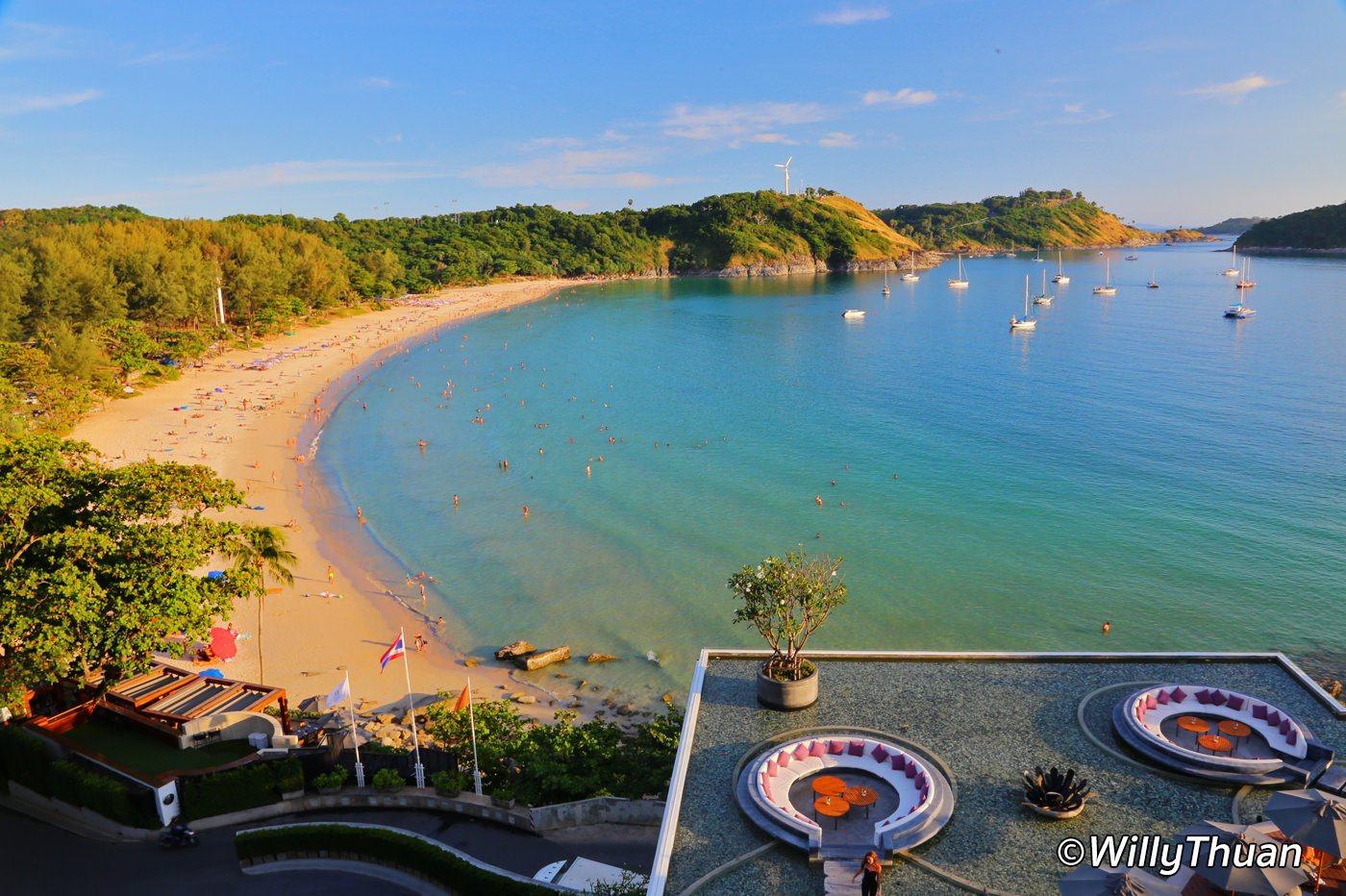 ---
---
What to Do in Nai Harn Beach
Despite the remote location, there are a lot of exciting things to do around Nai Harn. There are two ways to get excellent bird views of Nai Harn Beach. The easy way is to go to the Windmill viewpoint next to Ya Nui Beach.
---
---
---
---
---
---
---
---
Where to Eat in Nai Harn
Your only problem will be to decide which restaurant you'll pick for lunch. There are a few local shops to choose from, all nicely set in the shade of the huge trees near the beach. They all look the same and serve more or less the same classic Thai dishes at a reasonable price. Just browse the illustrated menu placed in front of the restaurant and follow your instinct and appetite! It's fun and very relaxing.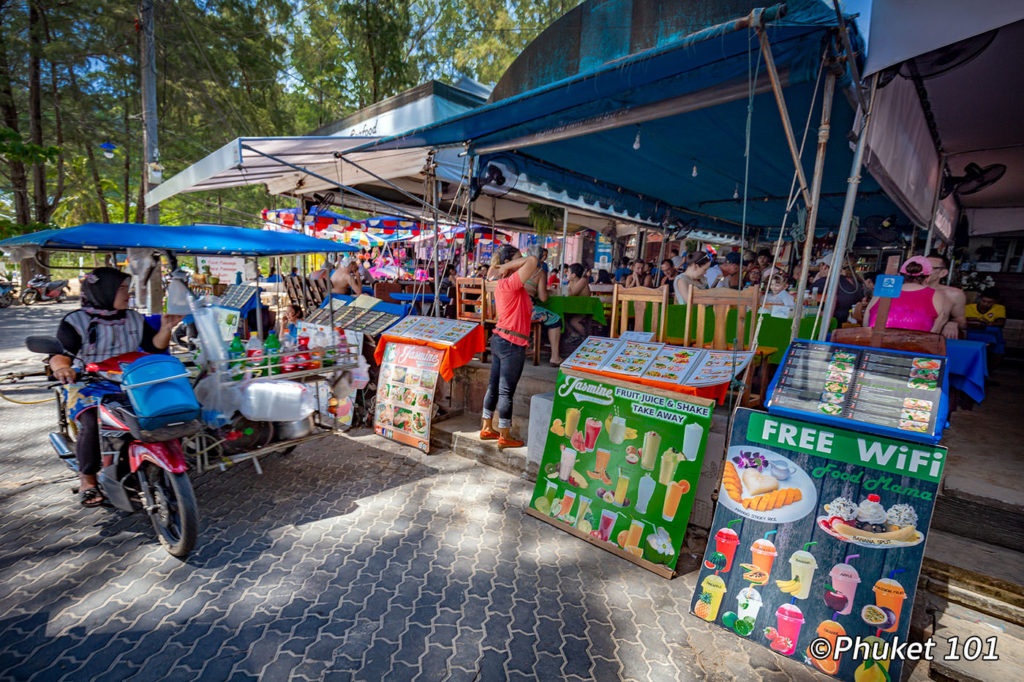 The road leading to Nai Harn beach has plenty of excellent restaurants such as Maggie & Mario's Pizza, De Renata and Rum Jungle Cafe, or continue south to Promthep Cape Restaurant and have a seafood dinner with a sunset view. The is a must!
---
---
---
---
---
---
---
---
---
Only a few hotels are really near Nai Harn Beach: the All Seasons Nai Harn, the superb The Nai Harn, formerly 'Le Meridien' and the newly opened Chinoiserie Collection Resort & Spa.
---
Photos of Nai Harn Beach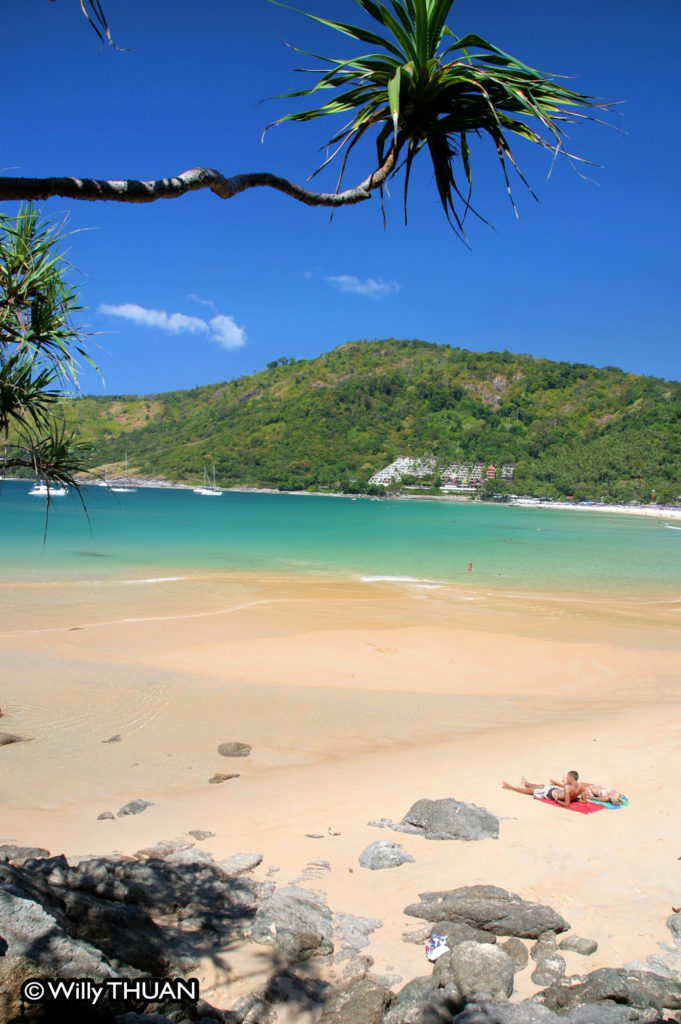 ---
Nai Harn Beach Map
---
---
What's Nearby?
---
FAQs about Nai Harn Beach
---