The beauty of Nai Harn
Nai Harn is a superb beach with smooth white sand, tucked between green hills and tiny islands in the south of Phuket. More laid back than west coast tourist spots, Nai Harn has enough restaurants, hotels and shops for a great day and has remained relatively untouched. The protected bay offers great anchorage for sailing boats and luxury yachts, and has always been popular among expats and locals.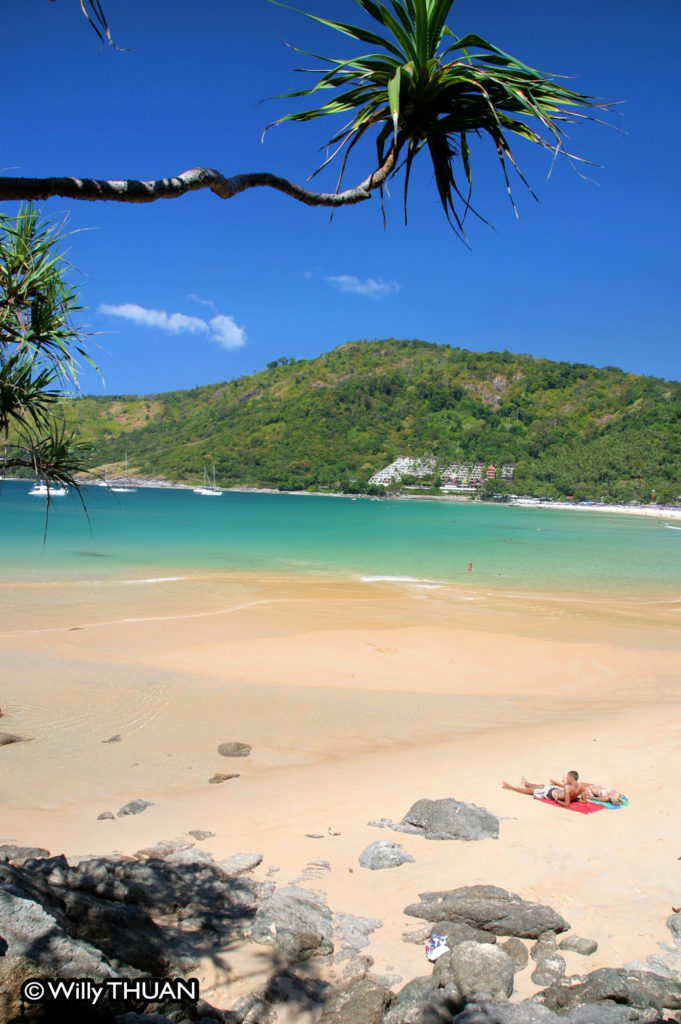 The beach is vast with clear blue water during the high season and is not too busy during high season (December to May). It can get a bit crowded during the peak months of December and January. The southern part of the Nai Harn beach is crossed by a small stream coming from the lake nearby, so and you will have to get your feet wet to go to the other side.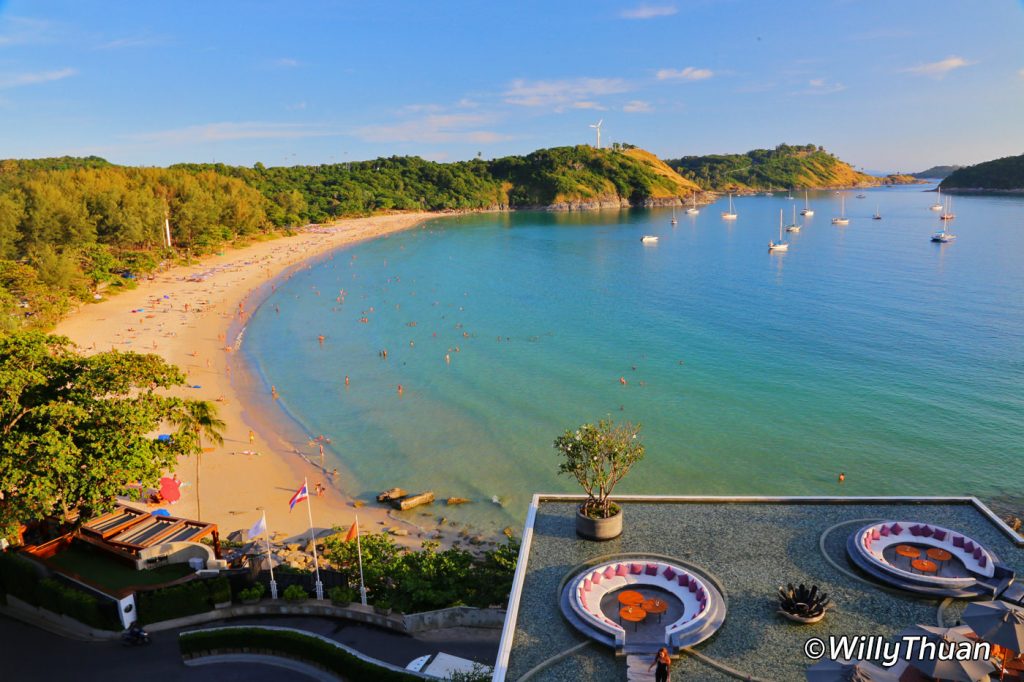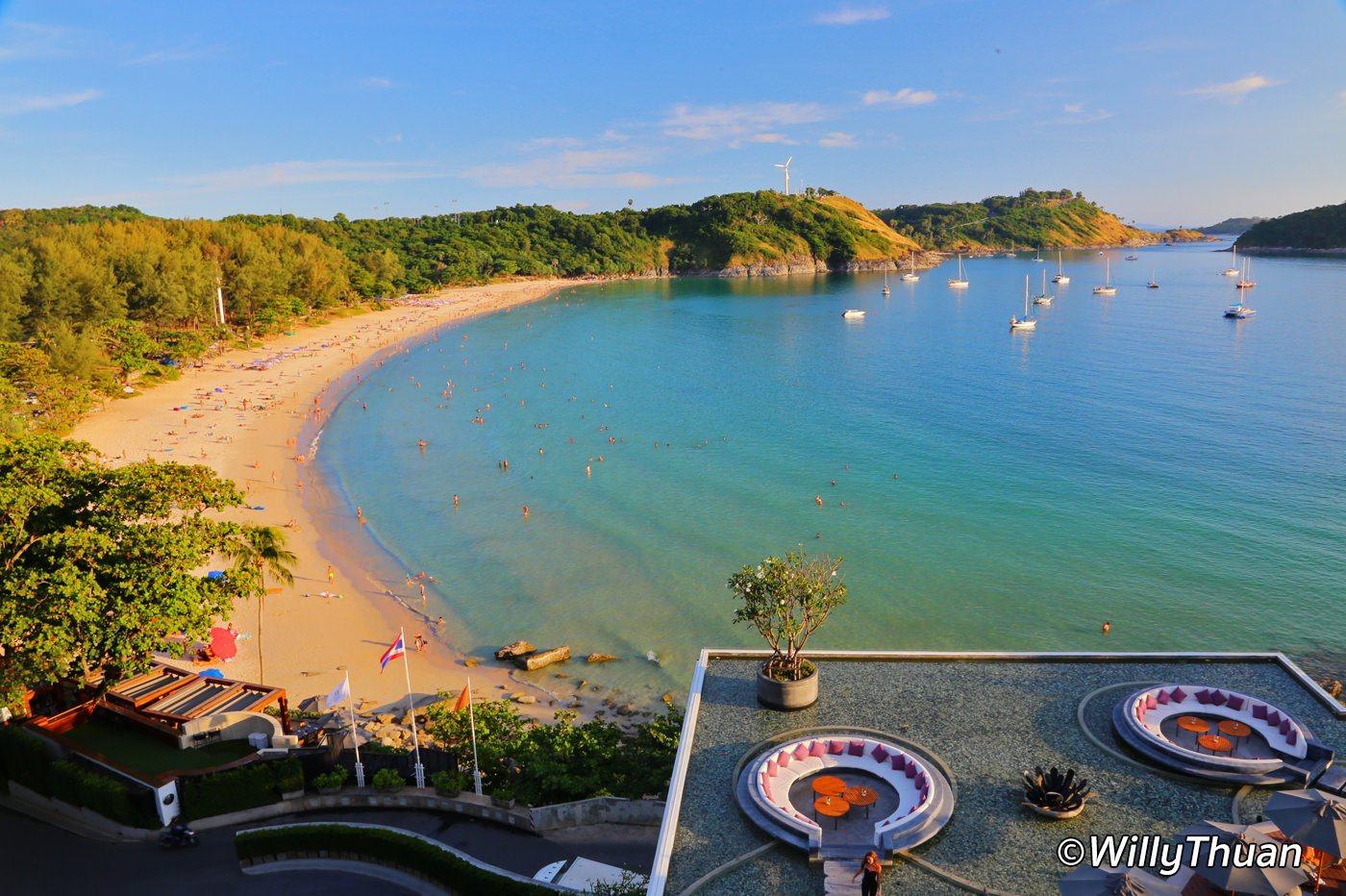 ---
---
What to Do in Nai Harn Beach
Despite the remote location, there are a lot of interesting things to do around Nai Harn. There are two ways to get excellent bird views of Nai Harn Beach. The easy way is to go to the Windmill viewpoint next to Ya Nui Beach.
---
 Beach Massage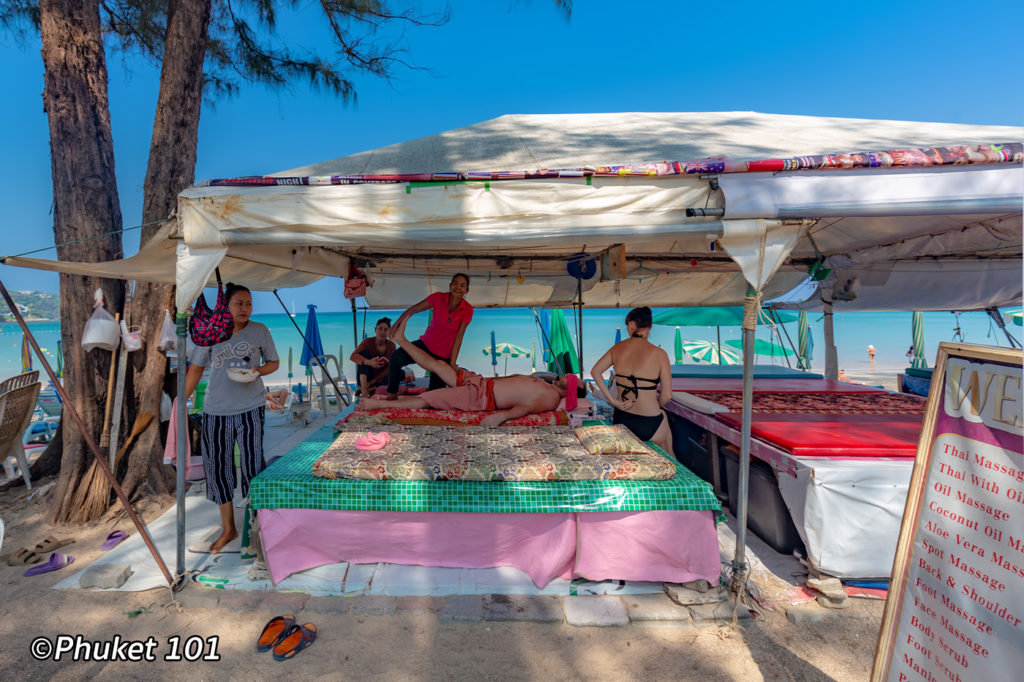 Having a massage on the beach for 300 baht for an hour is the best way to treat yourself when you start to get tired of doing nothing. If you prefer a peaceful and quiet massage, there are real shops some near the restaurants. Don't worry about finding one; they will find you, usually greeting you with the usual "Hello, you want massaaaaage?"
---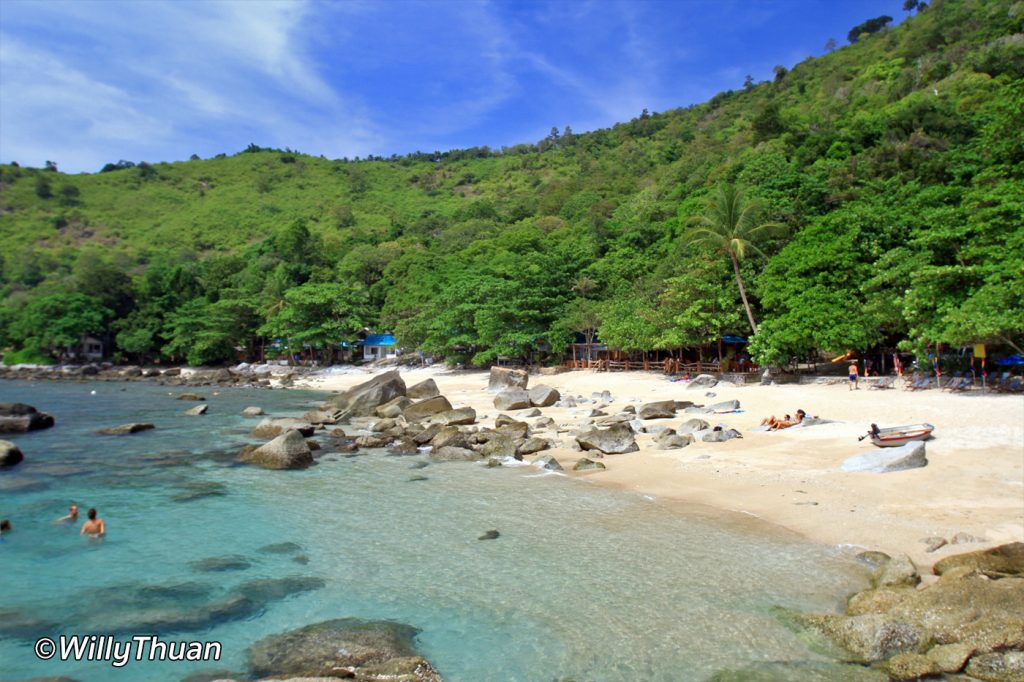 To reach the beautiful hidden beach of Ao Sane, you will need to drive through the Nai Harn Resort. Read more
---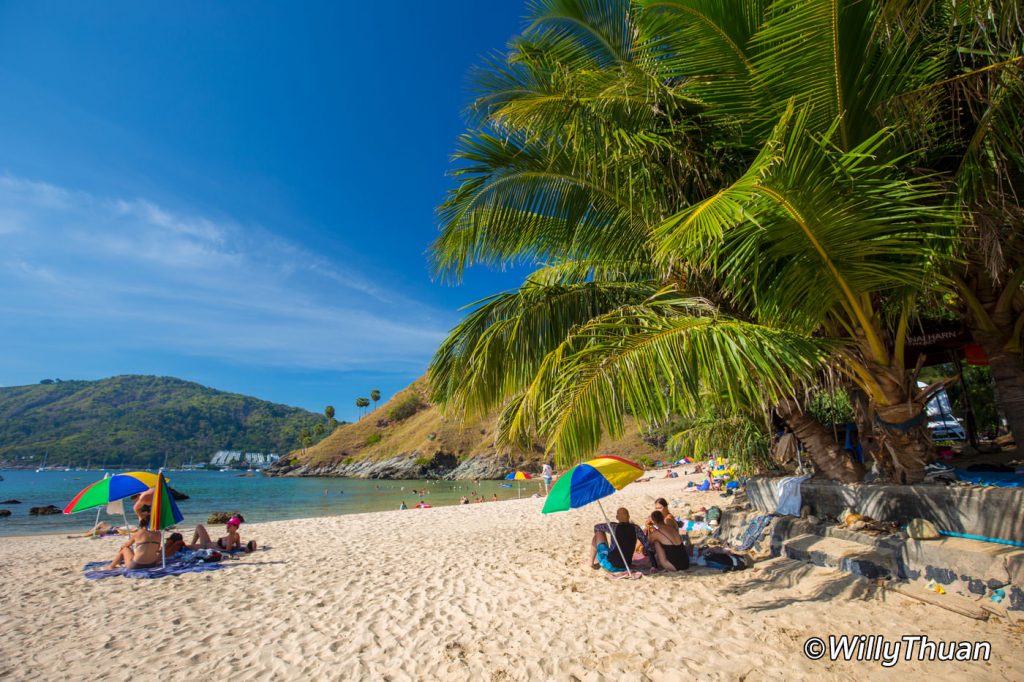 The small but much loved Ya Nui Beach is on the main road between Nai Harn and Promthep Cape. Read more
---
Nai Harn Lake and Wat Nai Harn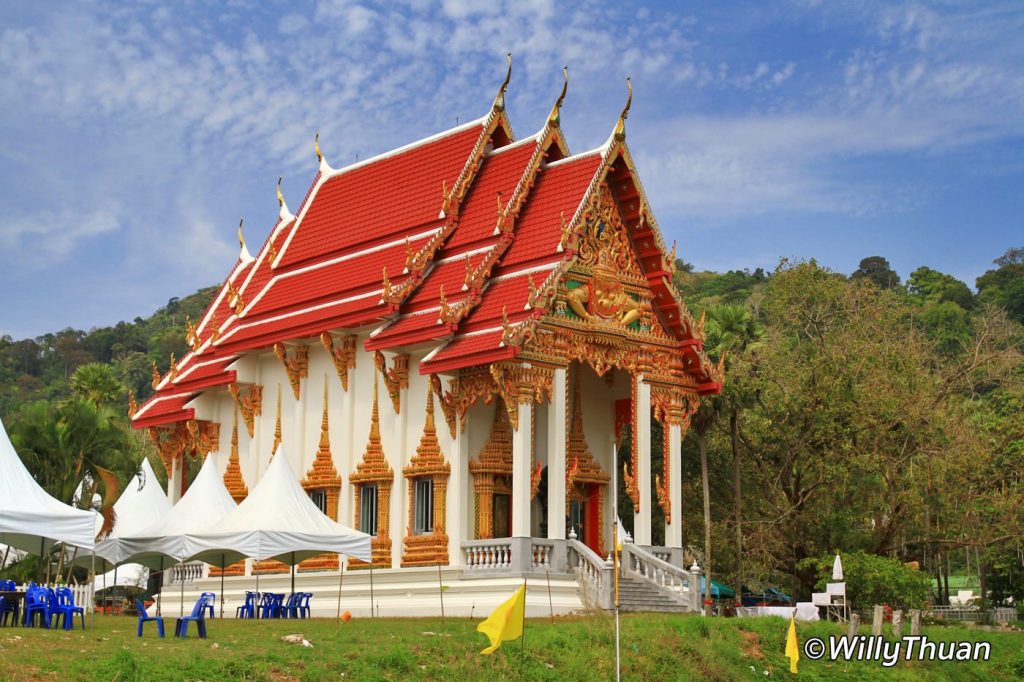 Between the beach and the lake, Wat Nai Harn was once a small and unknown temple surrounded by walls. After adding a brand new building, it expanded to become a landmark. The lake behind the beach, once natural, is now a large concrete pond where you can rent some paddle boats, fun for the kids.
---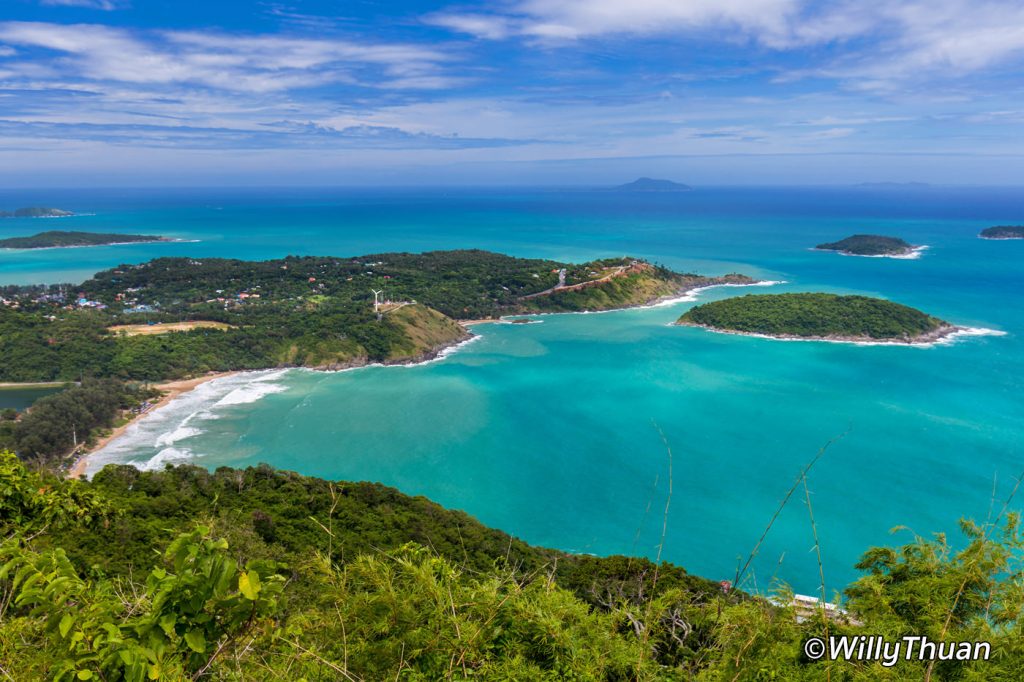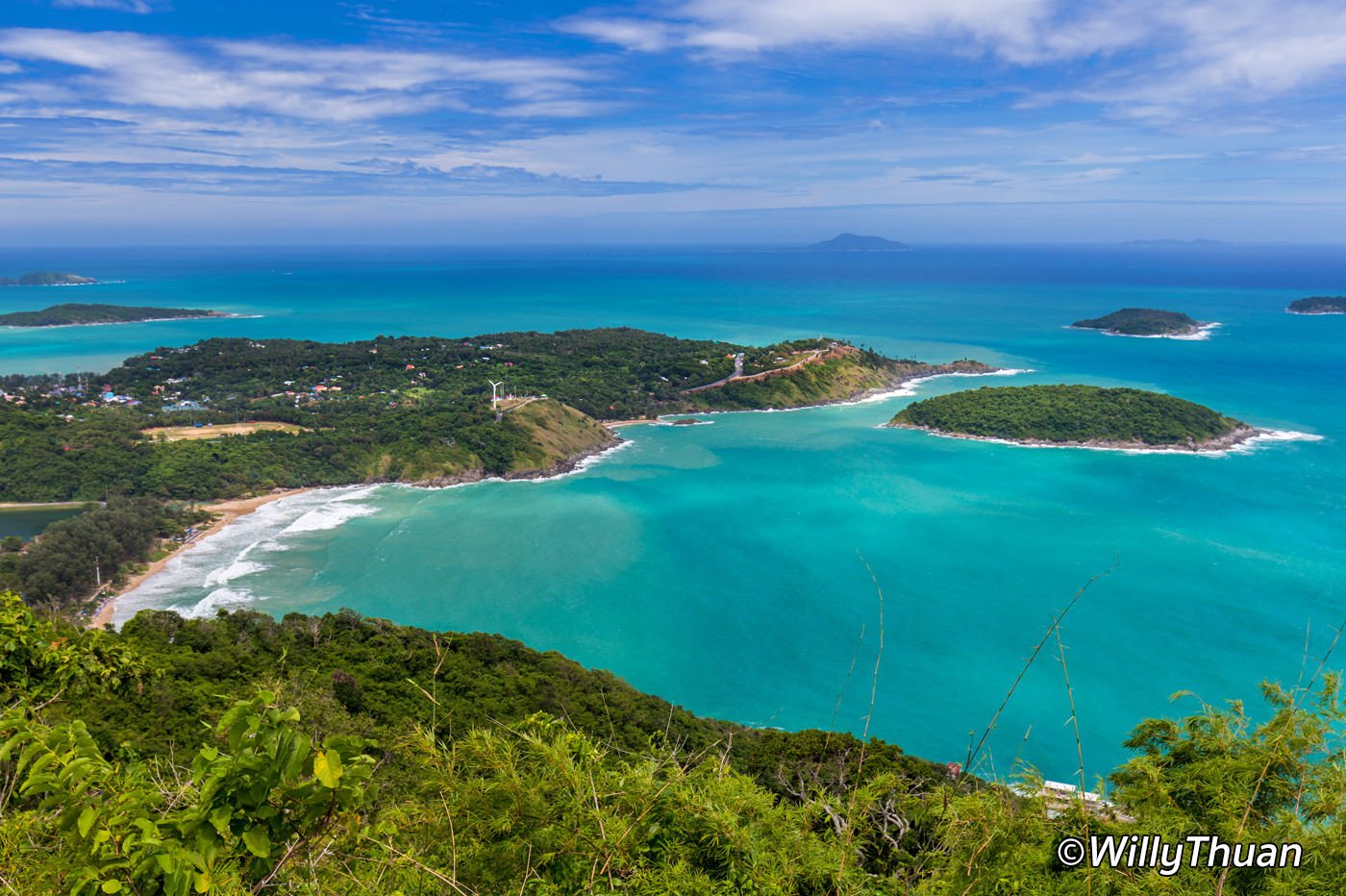 If you are ready for a bit of exploration and climbing, try the Black Rock Viewpoint, but for this one, you would have to drive back to the Karon viewpoint to find the entrance road. That one requires a bit of dedication. Read more
---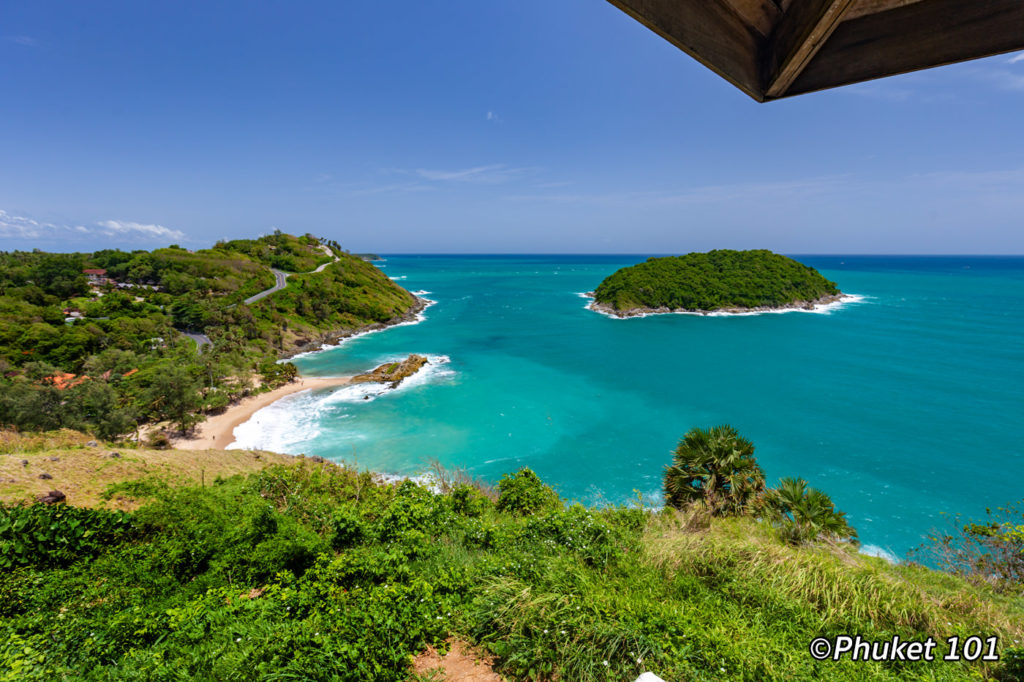 ---
---
---
Where to Eat
Your only problem will be to decide which restaurant you'll pick for lunch. There are a few local shops to choose from, all nicely set in the shade of the huge trees near the beach. They actually all look the same and serve more or less the same classic Thai dishes at a reasonable price. Just browse the illustrated menu placed in front of the restaurant and follow your instinct and appetite! It's fun and very relaxing.
The road leading to Nai Harn beach has plenty of excellent restaurants such as Maggie & Mario's Pizza, De Renata and Rum Jungle Cafe, or continue south to Promthep Cape Restaurant and have a seafood dinner with a sunset view. The is a must!
---
Rock Salt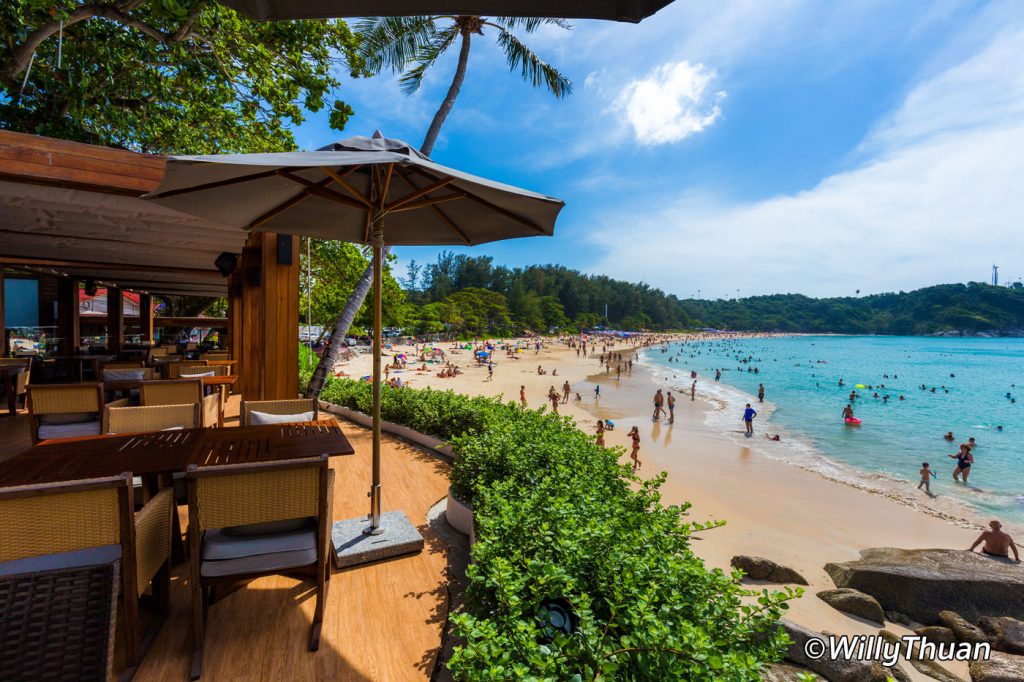 For something more sophisticated, walk to the beautiful Rock Salt restaurant at The Nai Harn Resort, just at the end on the beach. It's a lovely place for lunch with a view. For dinner, don't miss their rooftop bar!
---
The rooftop restaurant at The Nai Harn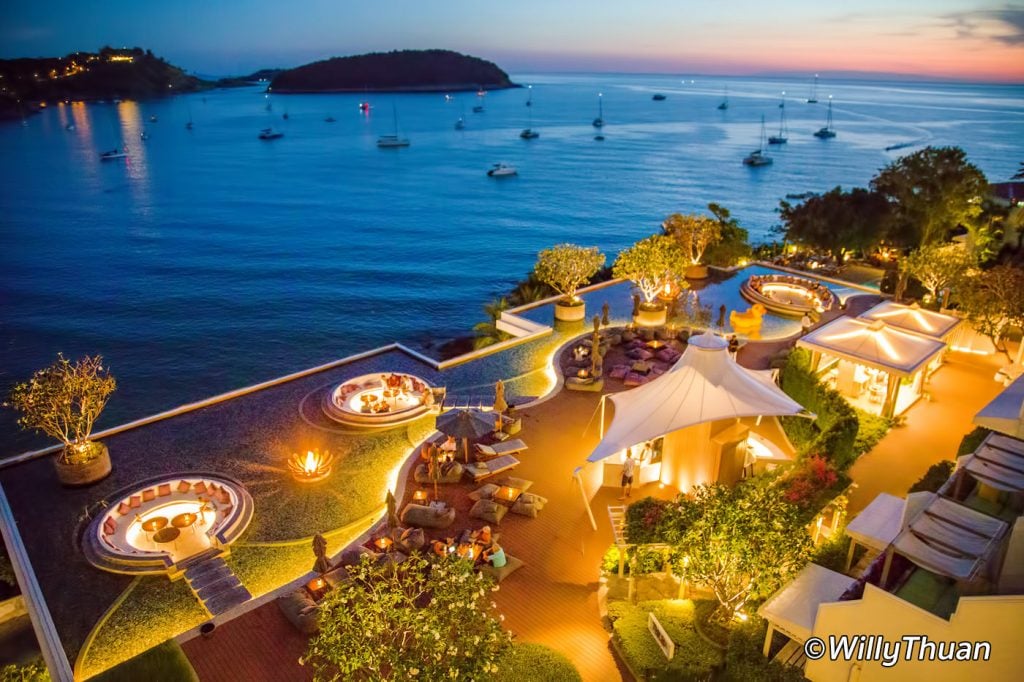 ---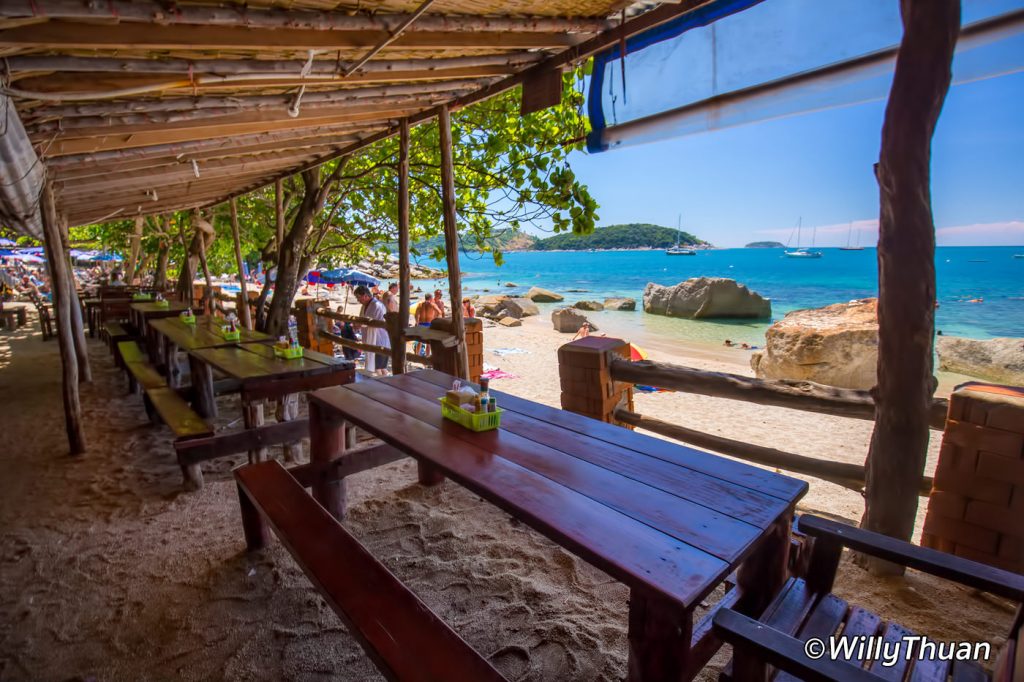 ---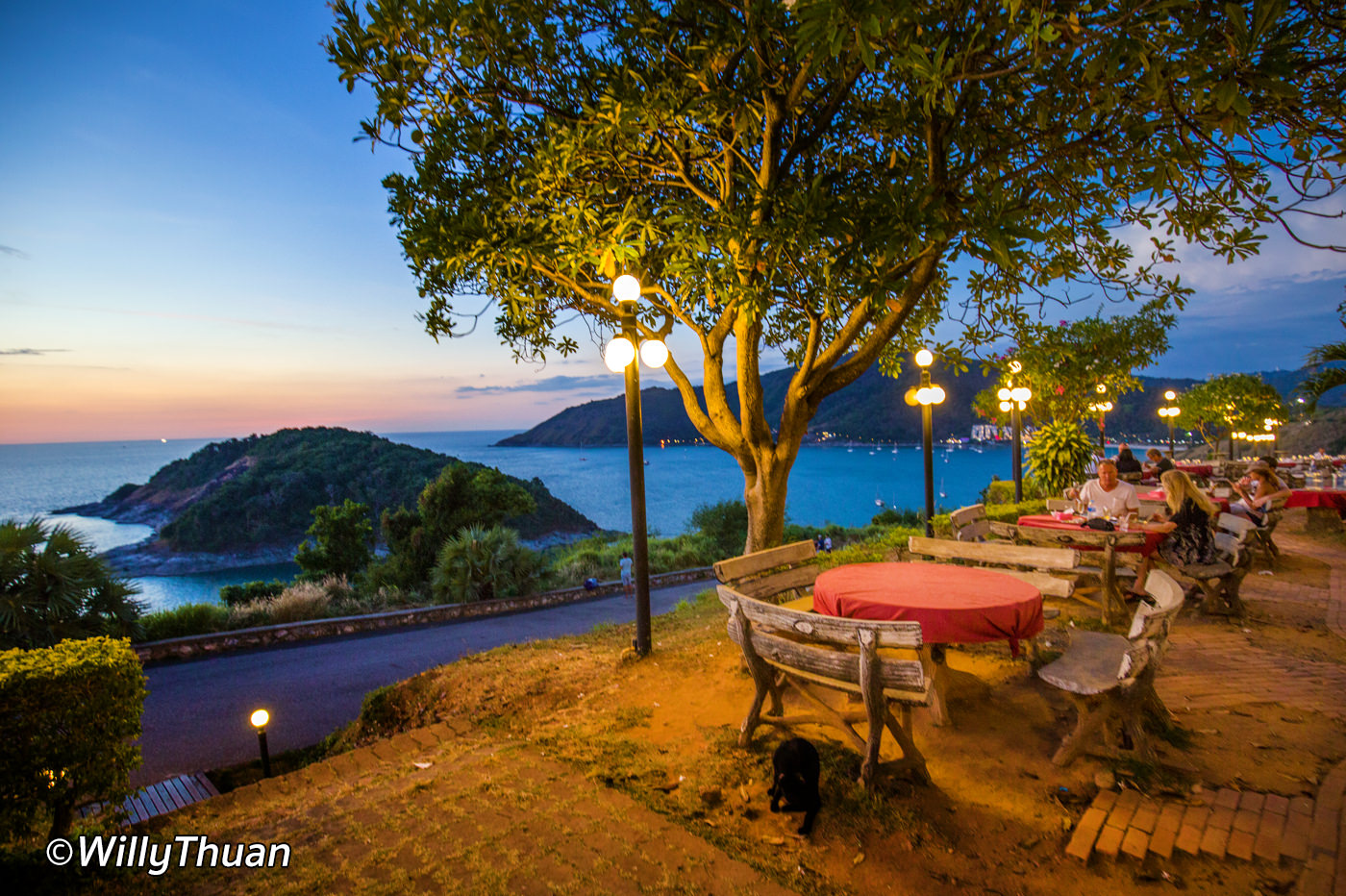 ---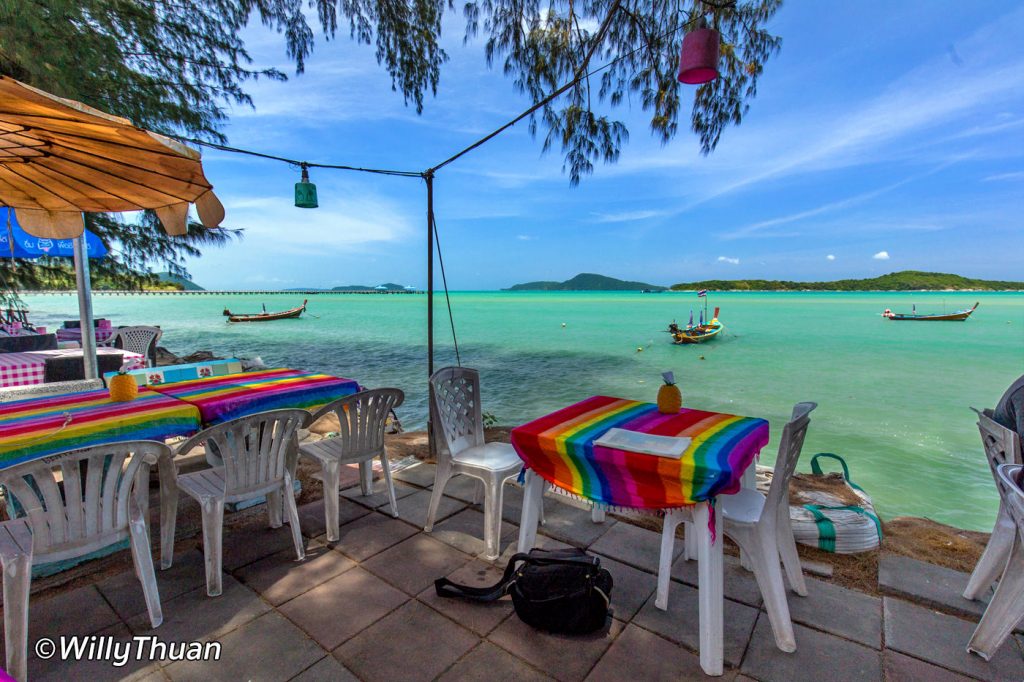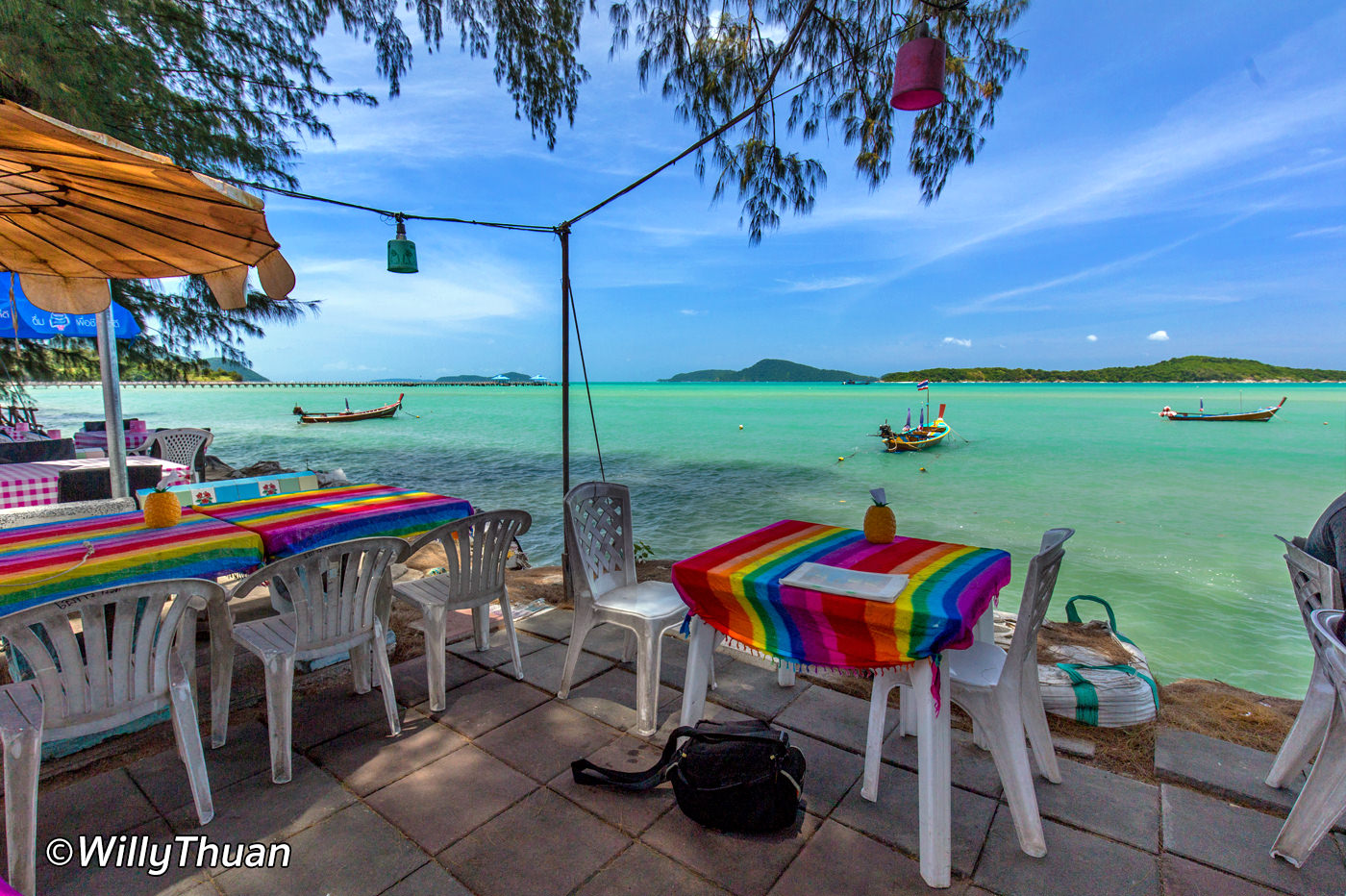 ---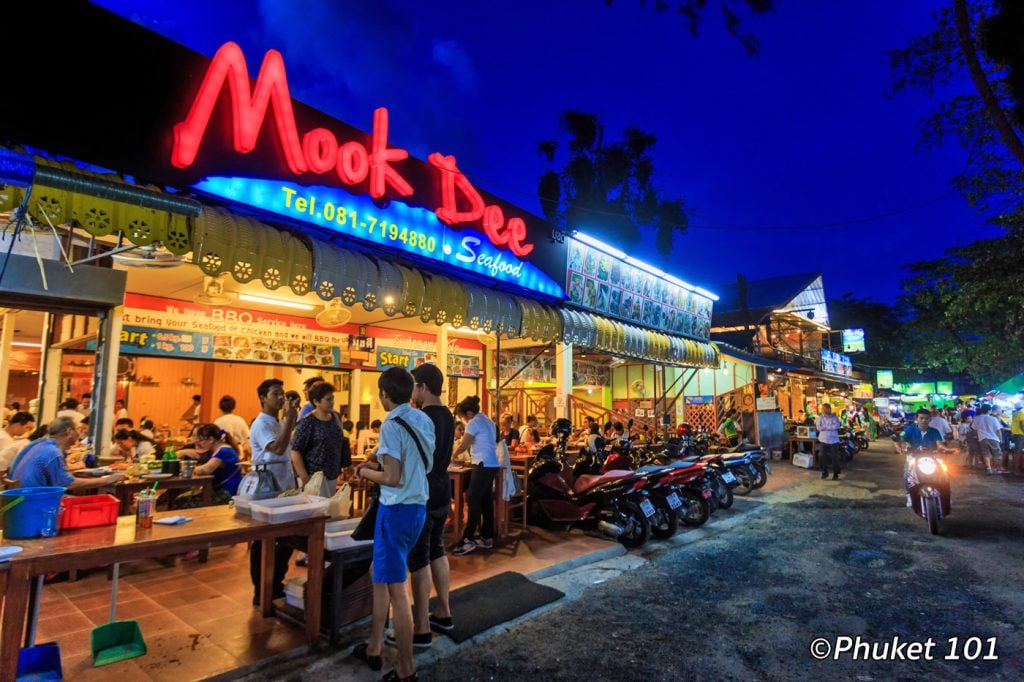 ---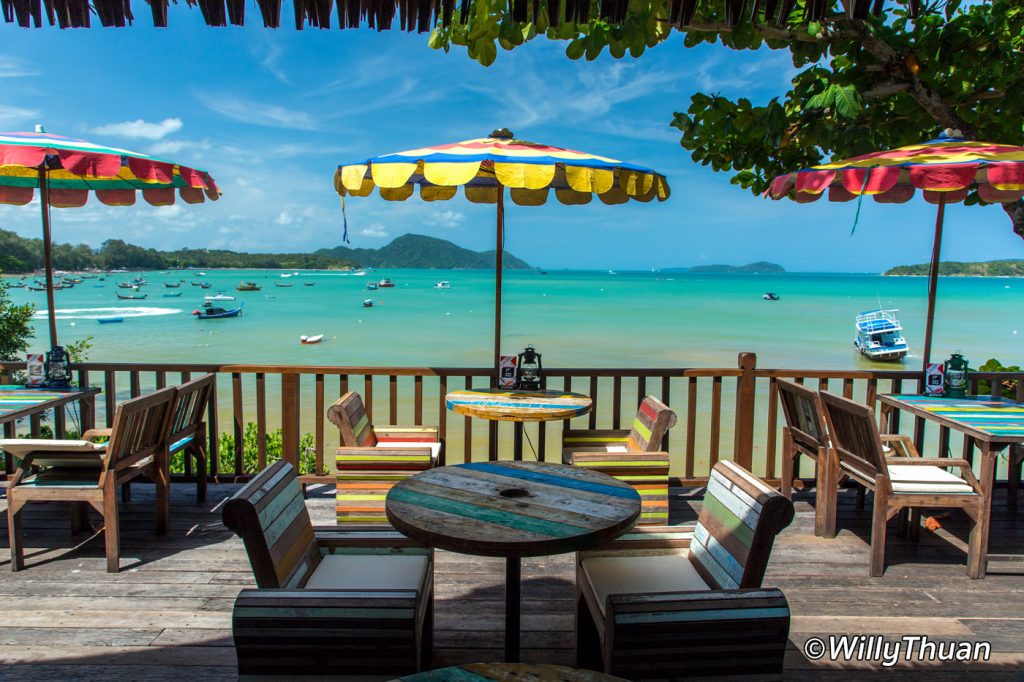 ---
Shopping
Along the road, few tiny shops sell the usual batiks, beach toys and stuff, but the best are the many fruit vendors along the street selling beautiful tropical fruits. Have you ever tried Dragon fruits or Star fruits or freshly peeled ripe mangoes harvested the same day?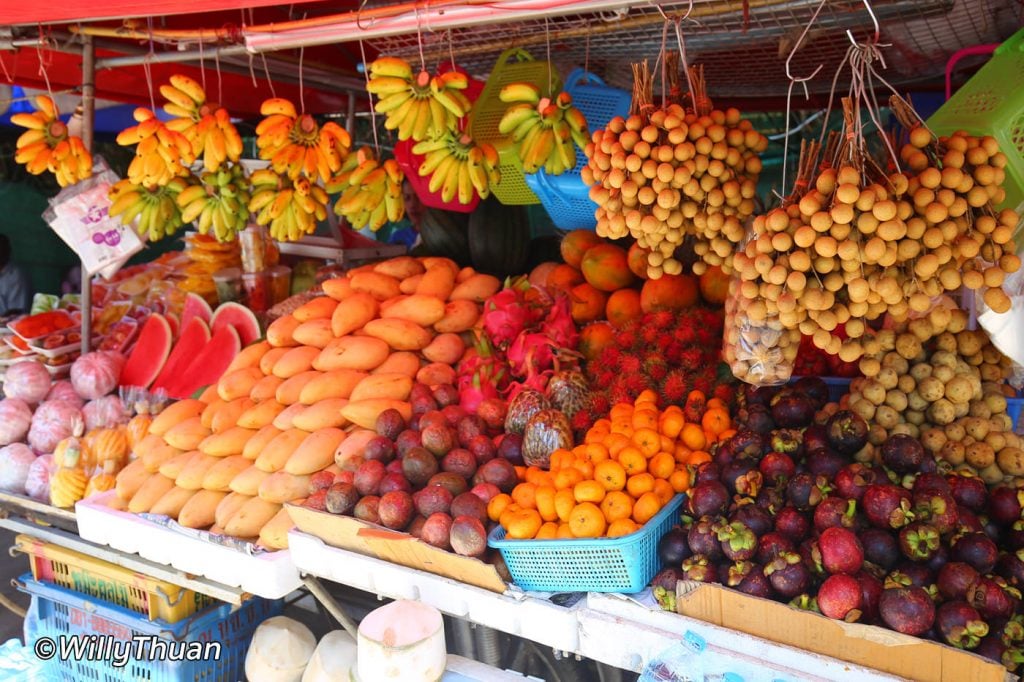 Of course, there is a mini-mart (or two) and the unavoidable tailors.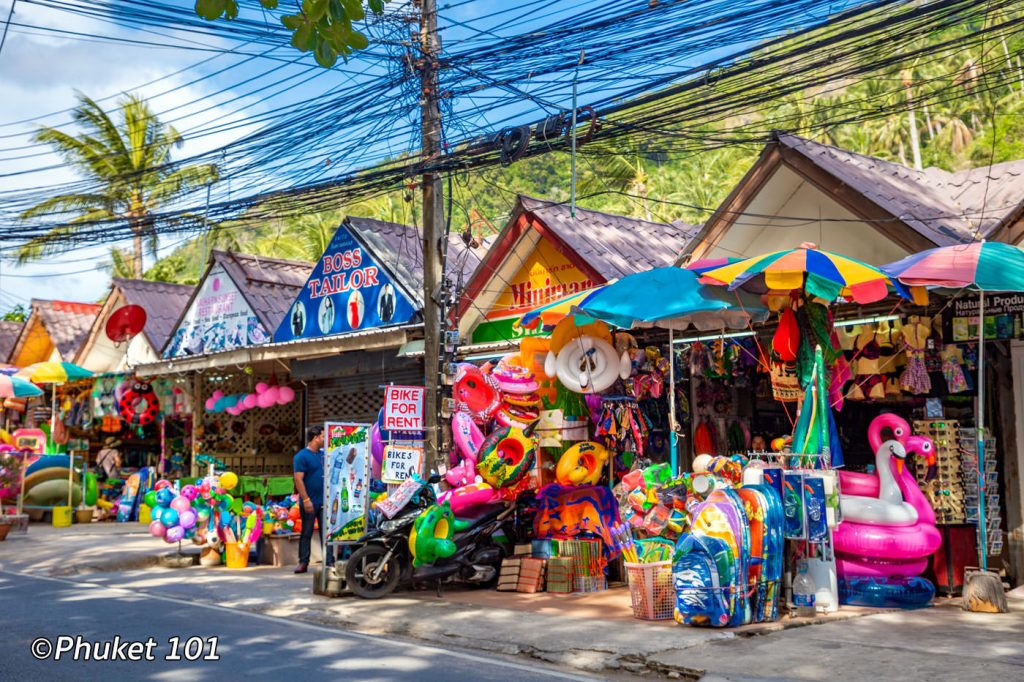 ---
Only a few hotels are really near Nai Harn Beach: the All Seasons Nai Harn, the superb The Nai Harn, formerly 'Le Meridien' and the newly opened Chinoiserie Collection Resort & Spa.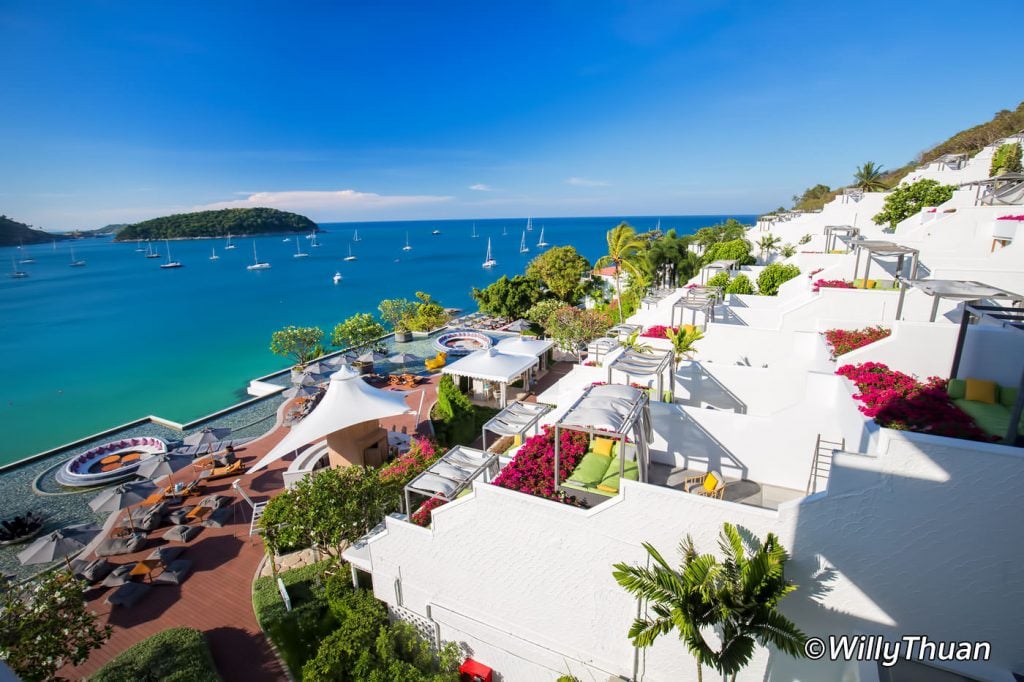 The Nai Harn is a unique hotel in a unique location; all rooms have fantastic sea views with very long (but narrow) balconies. The restaurants used to be famous; people were driving long distances to try them. Travellers have changed, hotel designs have changed, but this hotel has not, it is still a great hotel and an excellent place to have a drink while enjoying a sunset on the southern end of Phuket. Read more
---
Photos of Nai Harn Beach
---
Nai Harn Beach Map
---
FAQs about Nai Harn Beach
✳️ What is there to do around Nai Harn?
a. There are quite a few places to visit around Nai Harn Beach:
✳️ What are the best hotels in Nai Harn?
Sunsuri Phuket
Baan Krating
Chinoiserie Collection Resort & Spa
The Gallery Hotel Nai Harn
✳️ Where to eat in Nai Harn
a. There are only a few restaurants in this area
✳️ When is the best time to visit Nai Harn?
a. The best time to visit Nai Harn is between November and April which is the high season in Phuket.
✳️ How far is Nai Harn from Phuket Airport?
a. Nai Harn is 49.2 km or 1-hour drive from Phuket International Airport and 17 km from Phuket Town.
---
What's Nearby?
Ao Sane Beach near Nai Harn Beach
Windmill Viewpoint in Ya Nui Beach (Wind Turbine Viewpoint)
Promthep Cape Sunset Viewpoint in south Phuket