What to Do in Ao Sane?
Ao Sane Beach (pronounced Ao Sain) proves that Phuket still has some little beaches hidden from view where you can pretend nothing has changed in the past twenty years. Of course, there is no such thing as a 'secret beach' anymore, but you must make a little effort to get there. Ao Sane is clearly visible from Nai Harn Beach, but you will not find out unless you know that you need to drive through The Nai Harn Resort.
Ao Sane consists of three tiny sandy bays, and you can walk from one to another through the few beach bungalows. These might be small tiny sandy coves, but it is a good feeling to step on one.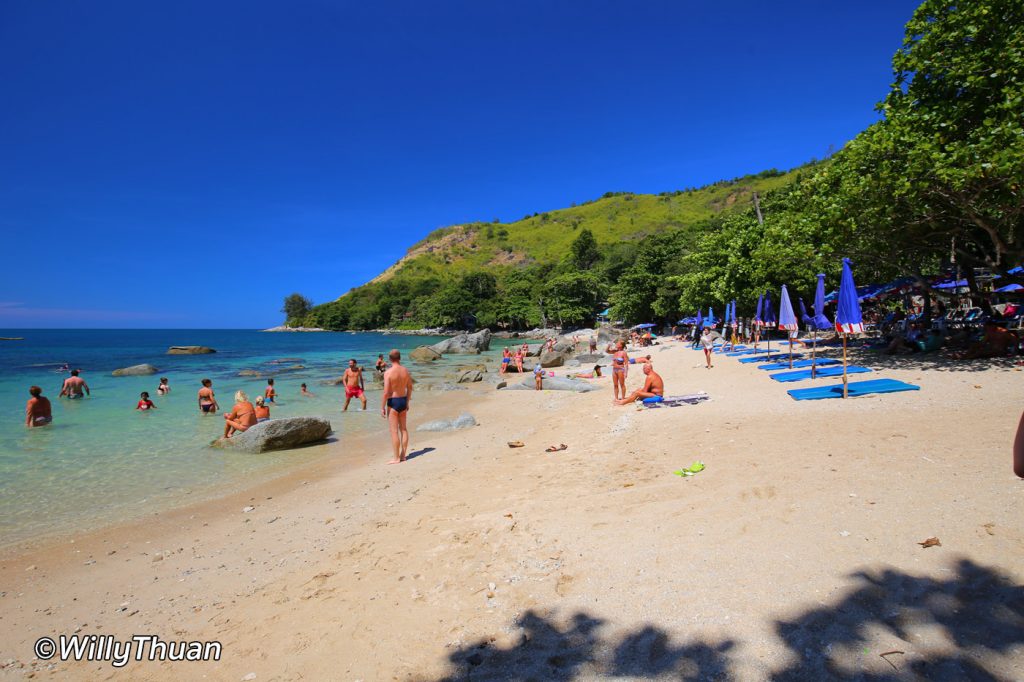 ---
What to Do in Ao Sane?
---
You can rent a couple of beach chairs on Ao Sane Beach for 200 baht a day and even snorkelling gear at the tiny 'Armin's Dive Shop'. You can also take your first dive lesson right there for 950 baht! Just remember that parking space at Ao Sane Beach is limited.
Ao Sane is a great snorkelling beach also used for beach diving. It is one of the few beaches calm enough to snorkel during the rainy season.
Where to Eat?
Ao Sane Restaurant
The first beach is the largest. It has everything you need for the day, including a nice beach restaurant where people spend a lot of time in the tree shade. The food is good and the prices are acceptable.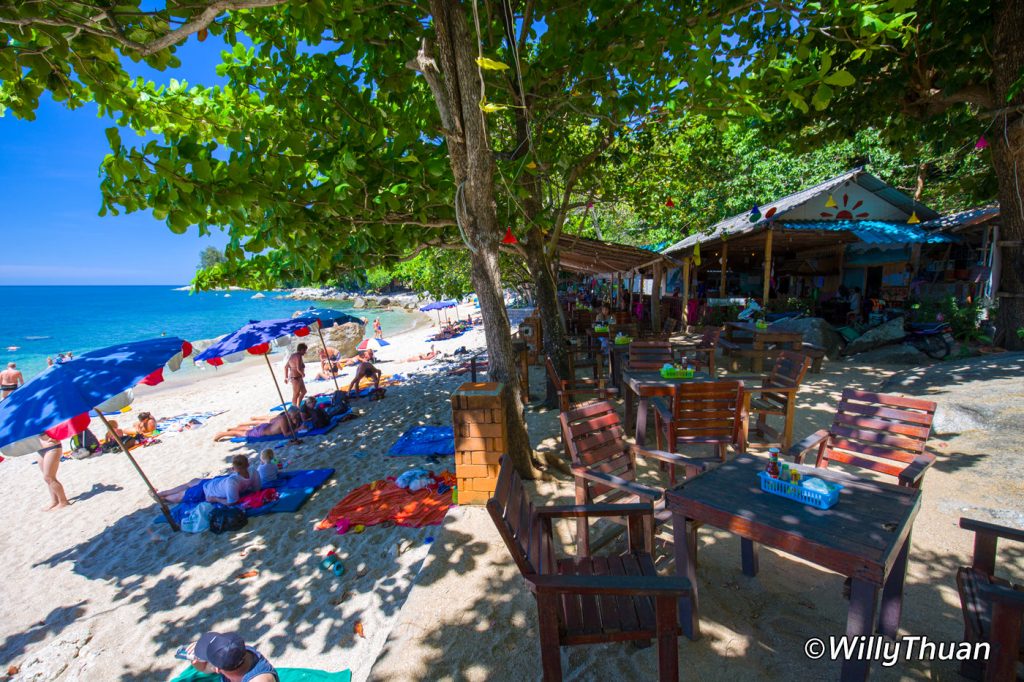 Phuket 101 receives 250,000 monthly visitors on average (500,000 pageviews/month).
If you wish to advertise on this space or other options available on Phuket 101, just contact us.
La Terrazza Phuket Sunset Lounge Bar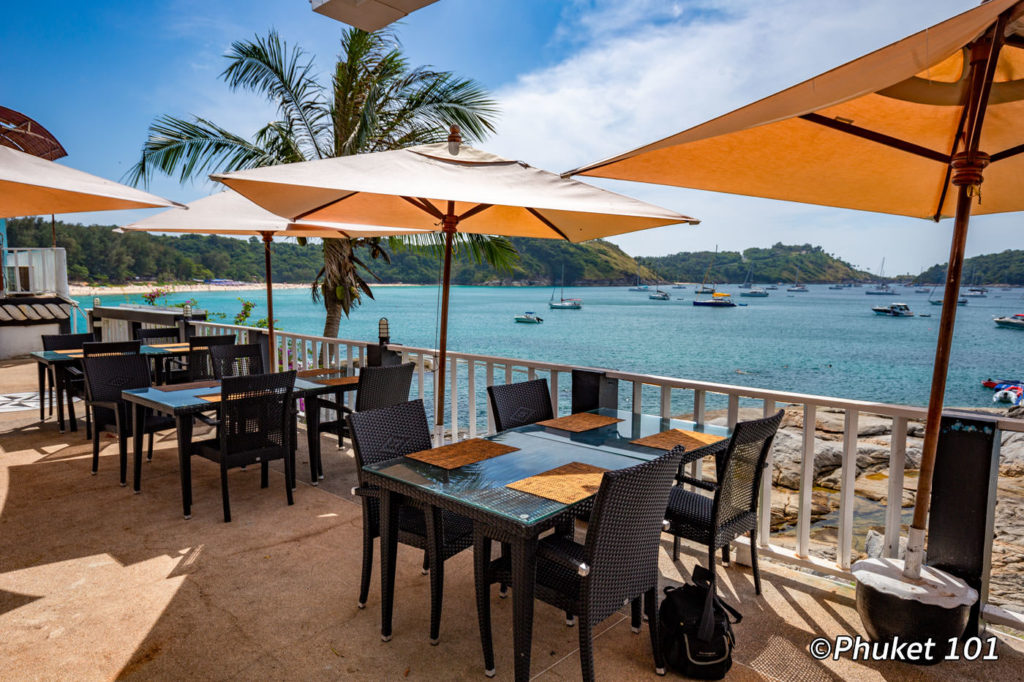 ---
---
Where to Stay on Ao Sane?
---
There are a few accommodation options to stay around Ao Sane. The best known are, of course, The Nai Harn, but it can be pricey.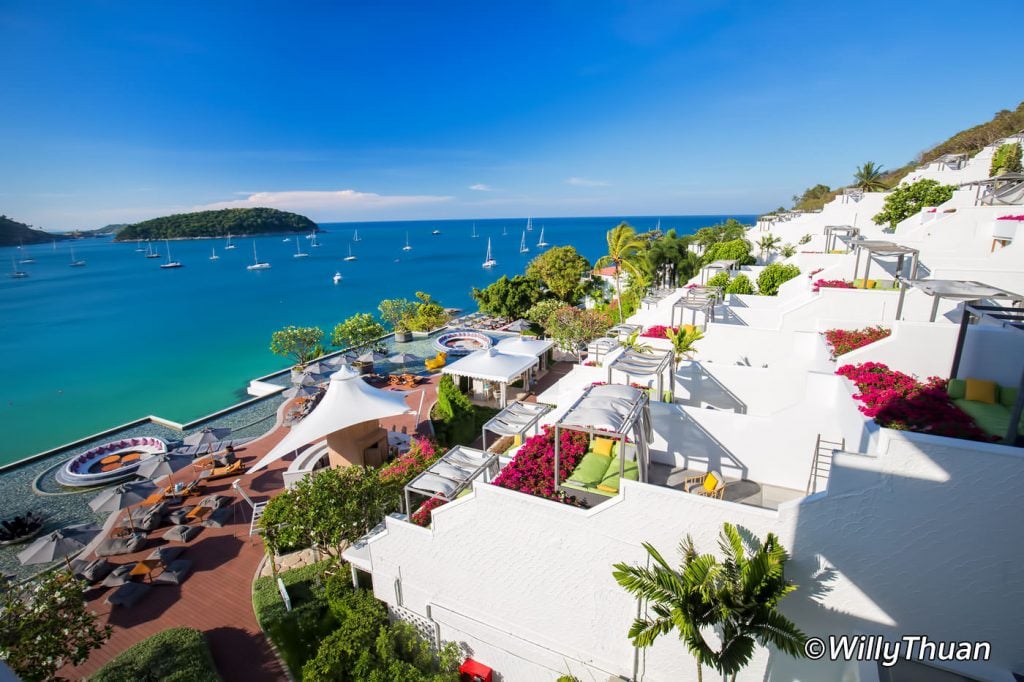 The Nai Harn is, without a doubt, the most beautiful hotel in the south of Phuket. This iconic hotel is a well-established 5-star resort with amazing views from each room, an immense panoramic rooftop and an excellent beach restaurant.
Range: 5-star
Swimming pools: 1
Restaurants and bars: 3
Distance to the closest beach: down the stairs
Address: 23/3 Moo1, Vises Road, Rawai, Muang District, Phuket 83100
Phone: 076 380 200
Open: 24 hours
Map: https://g.page/thenaiharnphuket
Bookings and rates: See the rates for The Nai Harn
Cheaper accommodation
On the beach itself, we found three places. Baan Krating is the largest, and you can book it online. Jungle resort seems to be quite good. Interesting is the super cheap bungalows on the beach itself called 'Ao Sane Bungalow อ่าวเสนบังกะโล'. They look extremely basic but seem to be popular. The prices are between 600 baht and 1300 baht.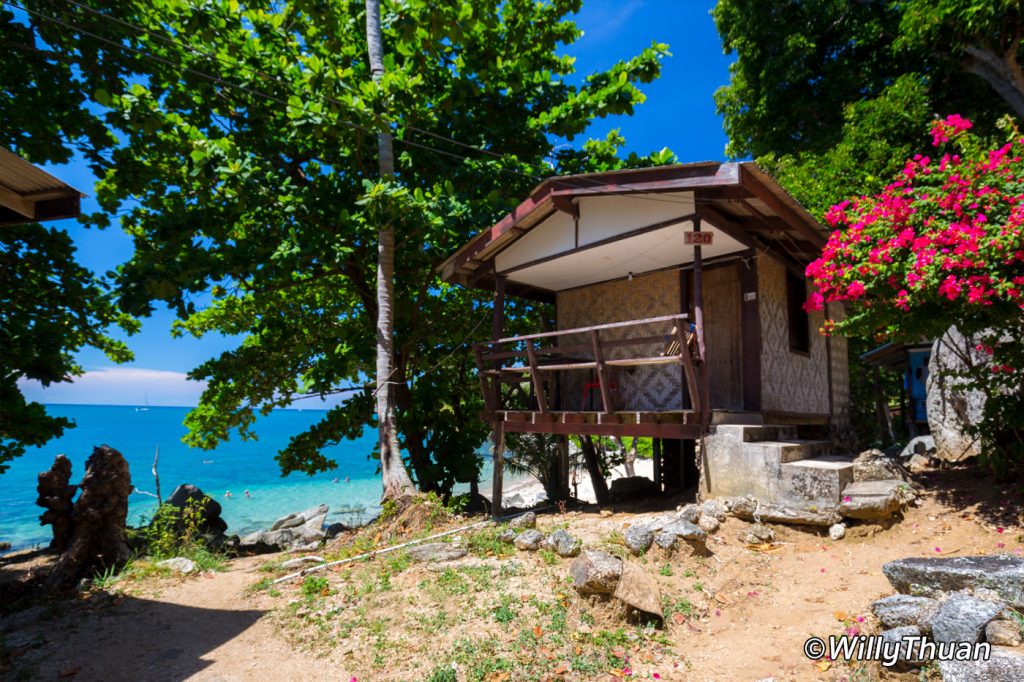 Small bungalows made of bamboo and thatched roofs along the beach are rather basic but not cheap, around 800 baht per night for a fan room, but what a setting! Just looking at the few lucky people idly sitting on their wooden balconies makes you feel the pace of tropical life. The Baan Krating beachfront bungalows are more luxurious, but it starts at around 4,000 baht a night. The Baan Krating Resort mostly uses the second and third beaches, but you can go there and have a drink or even a beach massage.
---
Photos of Ao Sane Beach
Subscribe to our YouTube for more Phuket videos!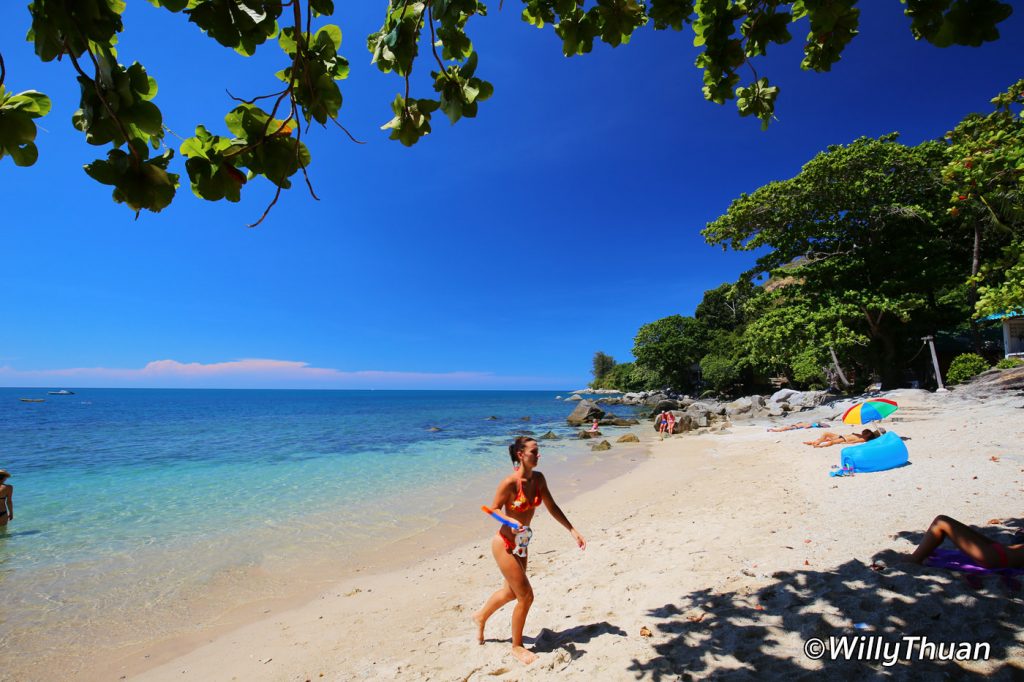 ---
Ao Sane Street View
---
Where is Ao Sane Beach?
If you are on mobile, add the map here: https://goo.gl/maps/j4aXjBSfoX9QwgD6A.
---
---