Where to get the best Instagrams Photos in Phuket?
What are the best places for your Instagram photos in Phuket? Photos and selfies have become part of our lives. They are a fantastic way to keep travel memories alive for a very long time, not to mention the irresistible bragging rights on Facebook and Instagram. Who doesn't enjoy posting tropical beach photos for friends freezing in the snow or those bored at the office? You know this will drive them green with jealousy, but they did it to you last year, and you did it the year before anyway. So to help with your holiday photos, here is a collection of places people shoot the most in Phuket. Have fun and share your photos with us on our Phuket 101 Facebook!
---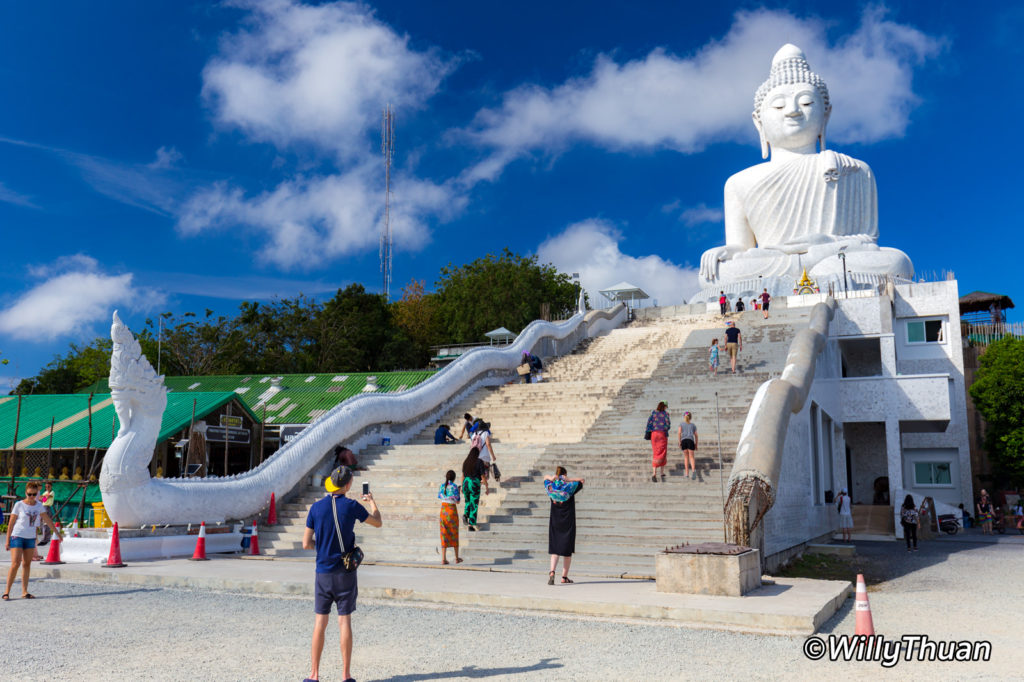 The Phuket Big Buddha is a 45-meter high white marble statue built at the top of a steep hill. It was started around the year 2000 and is slowly moving toward completion. People love to take photos with the Big Buddha in the background and the bird view from Nakkerd Hill. On one side, you can admire Chalong Bay, sometimes all the way to Phang Nga Bay, which is not often. On the left side of the Buddha statue, a platform offers a beautiful bird view of Kata Beach. On the way down, you also can stop at one of the panoramic bars to capture some photos of Karon Beach.
---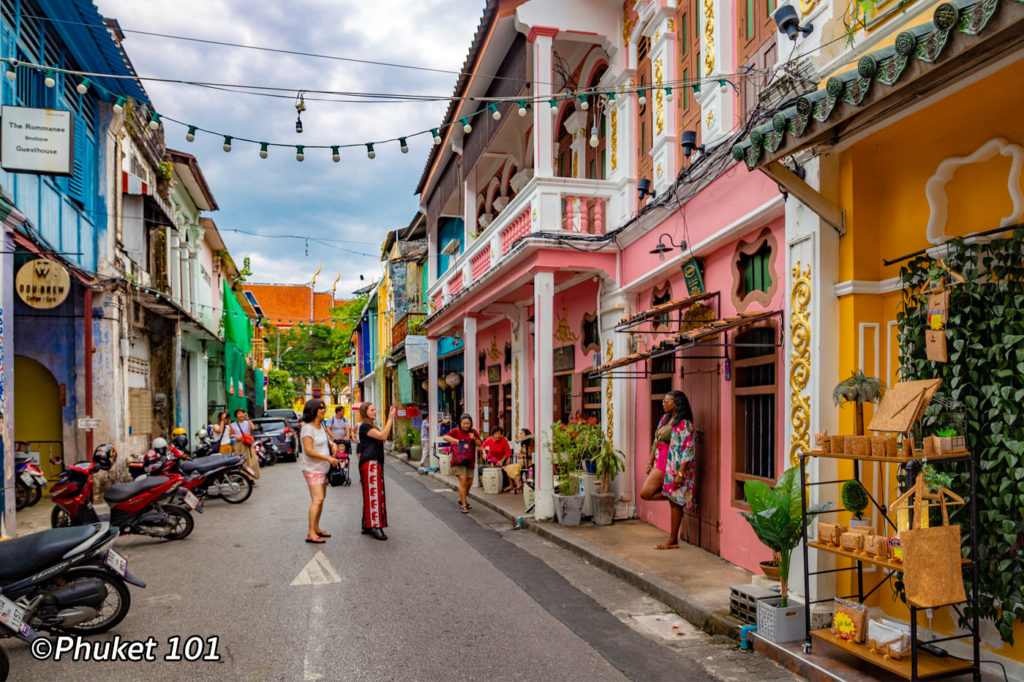 The historical centre of Phuket town is beautiful, and it gets even better each year as the municipality improves roads and infrastructure while owners renovate their houses. Lots of colourful Sino-Portuguese shophouse facades are an irresistible opportunity for selfies and a great playground for photographers of all kinds.
---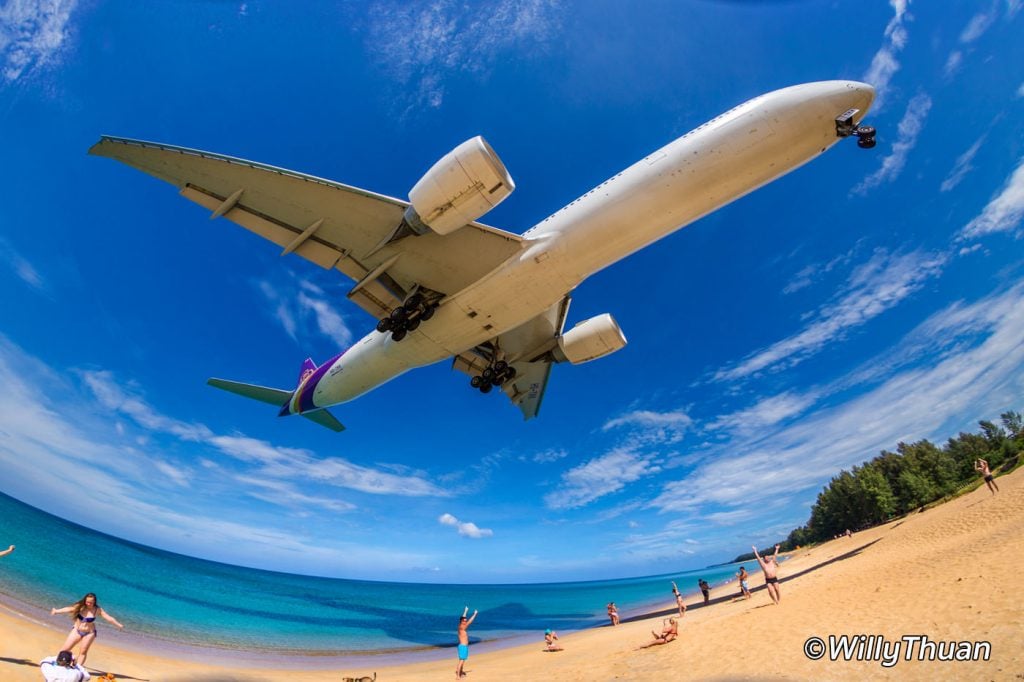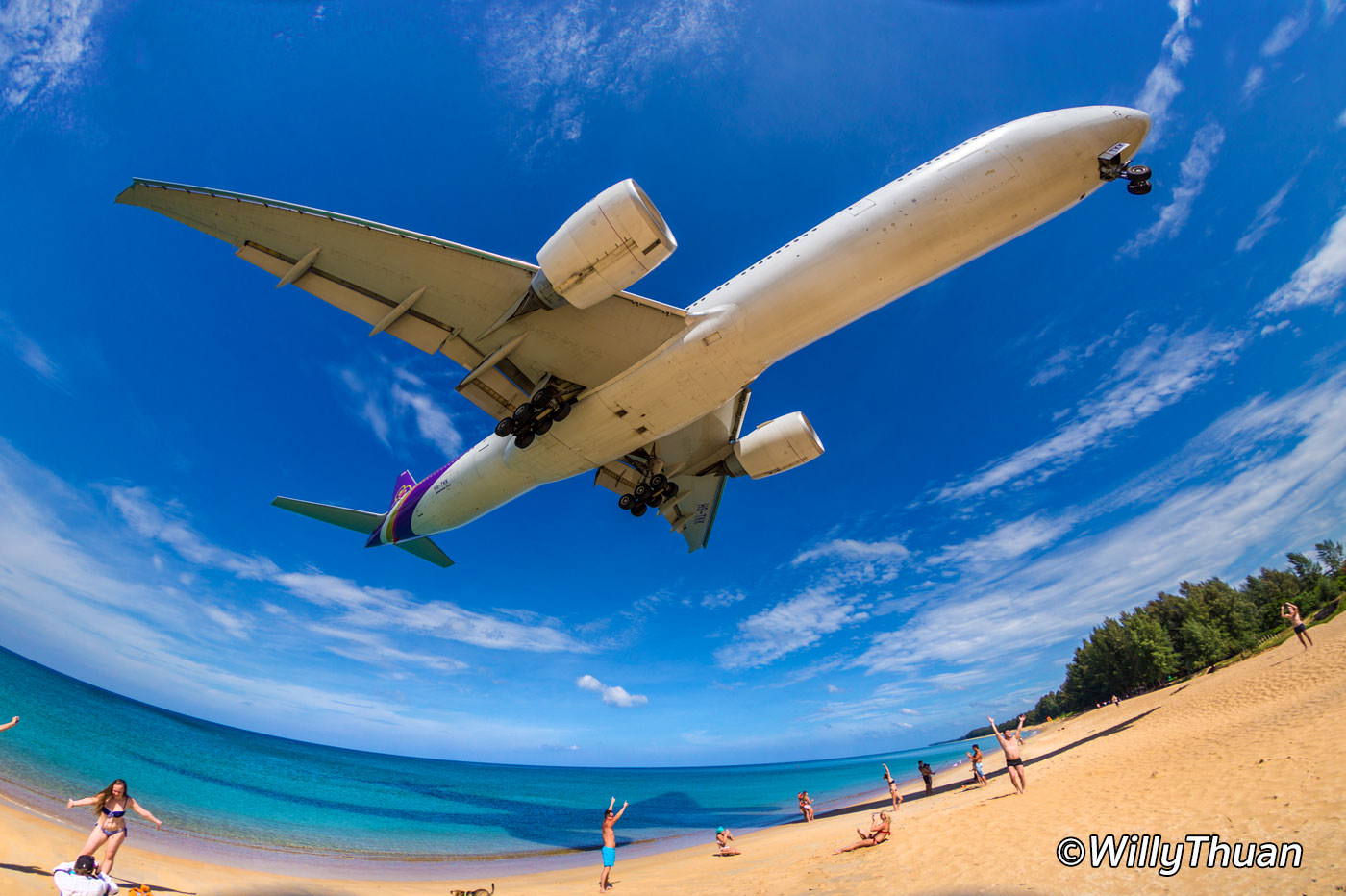 Planespotting on Mai Khao beach was long unknown. However, it slowly grew in popularity because large jets come close to the beach; it's a jaw-dropping and unique photo to take. Its popularity exploded when in 2016, it became forbidden to stand on the beach directly in the path of the planes. This was the trigger, there was no better advertising, and Mai Khao is now a selfie paradise!
---

Ma Doo Bua Phuket is a new cafe and restaurant whose sole purpose is to provide an irresistible background to the new generation of selfie lovers. The main catch is an artificial lake cover with those unusual giant circular floating leaves called Victoria Amazonica, a species of flowering plant, the largest of the Nymphaeaceae family of giant water lilies.
---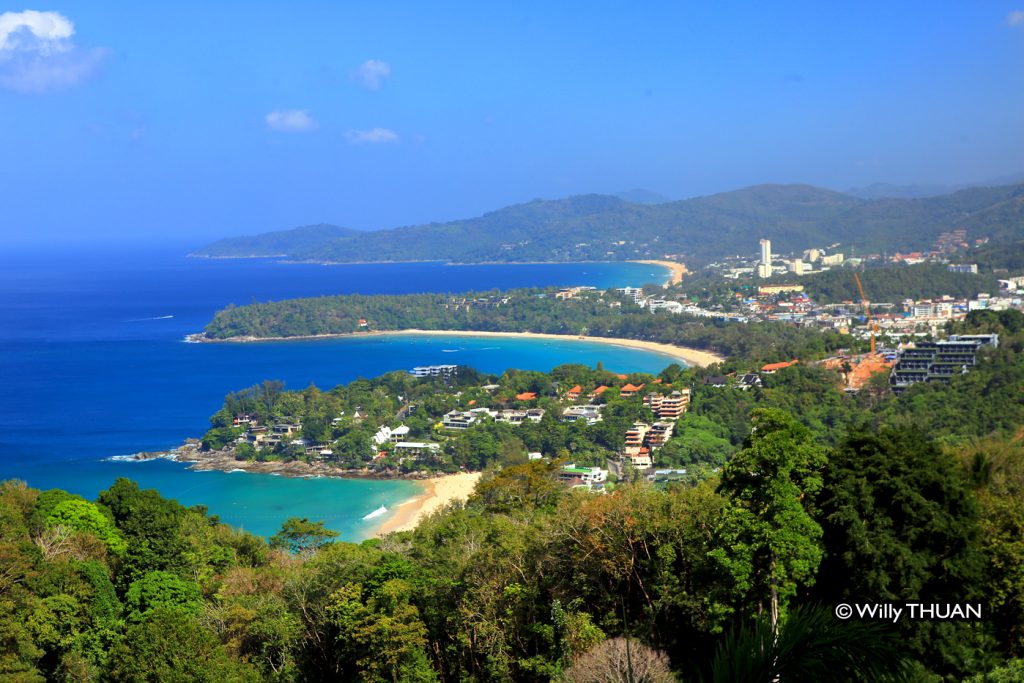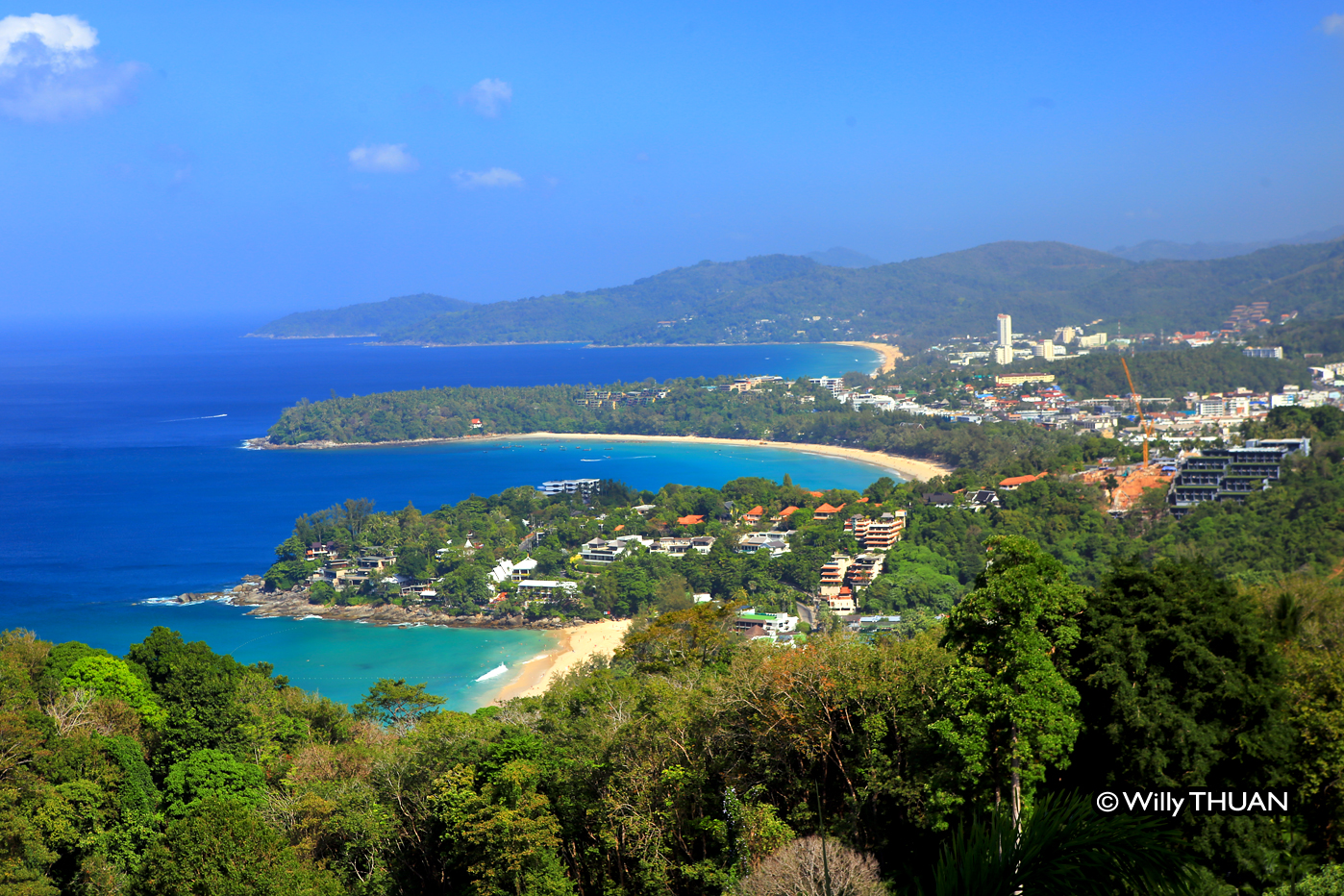 Lots of people take a short break at Karon View Point (often called Kata View Point). The view from up there is legendary, and everyone has a photo of the three bays, namely Kata Noi, Kata Beach and Karon Beach in the far. It's beautiful all year round, but of course, the view is even more striking with a blue sky. People don't stay long because there seem to be nothing much around; however, in the evening, you should stop for a drink or dinner at the beautiful Heaven Rooftop Restaurant located somewhere on the hill below.
---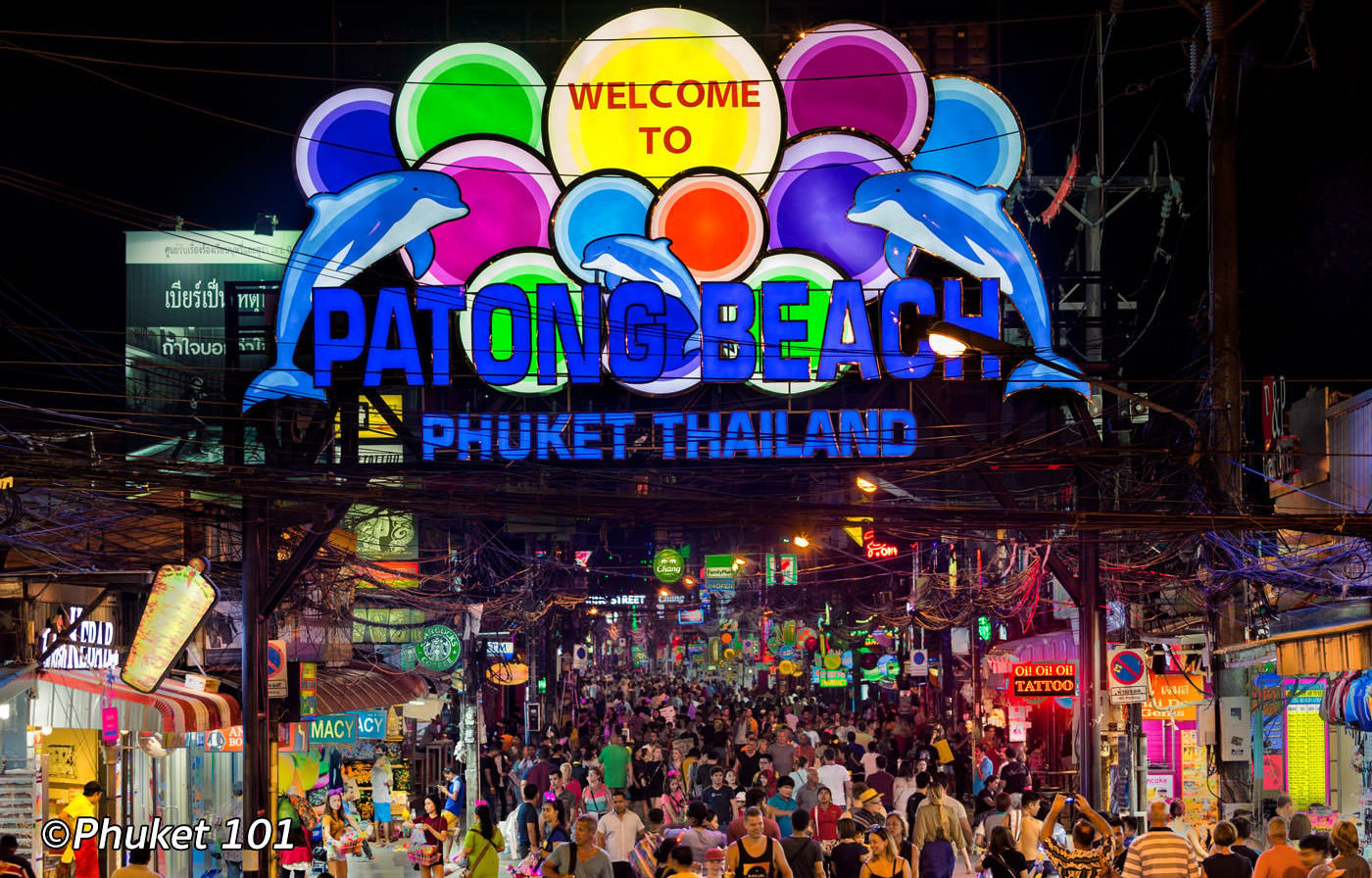 Bangla is a strange place: some hate it, and most love it. There are not many such streets in the world. It's where you'll find the famous beer bars, Live music bars, fantastic clubs and the famous Go-Go bars! Most people stop at the now renowned sign 'Bangla Walking Street' or 'Welcome to Patong Beach' and take a selfie to add to their bucket list.
Special mention for Patong Sign at the north end of the beach! 😀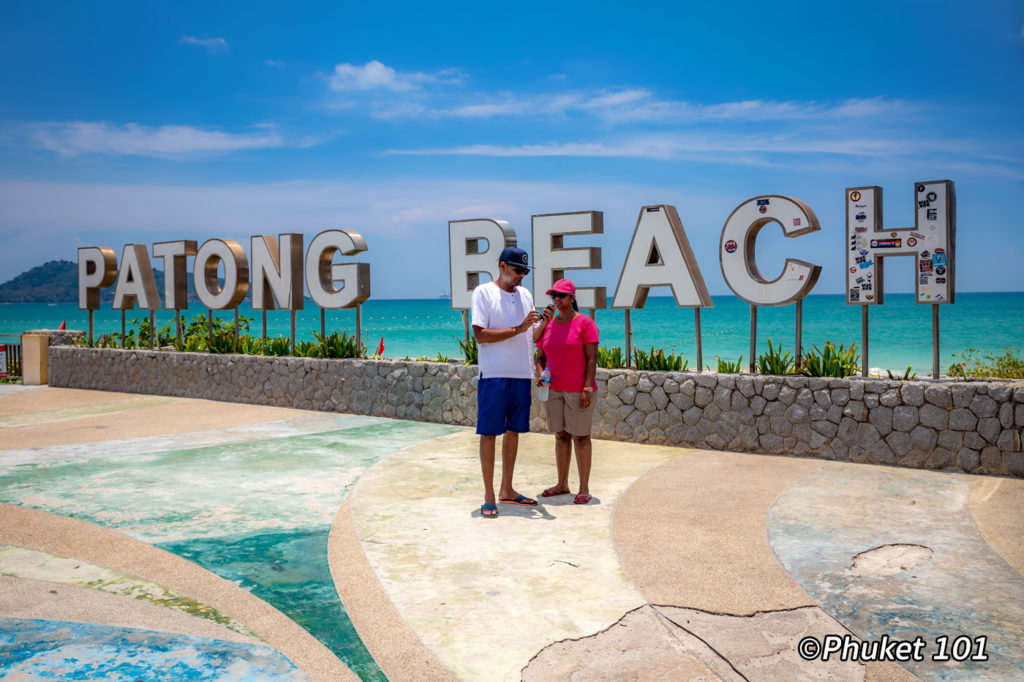 ---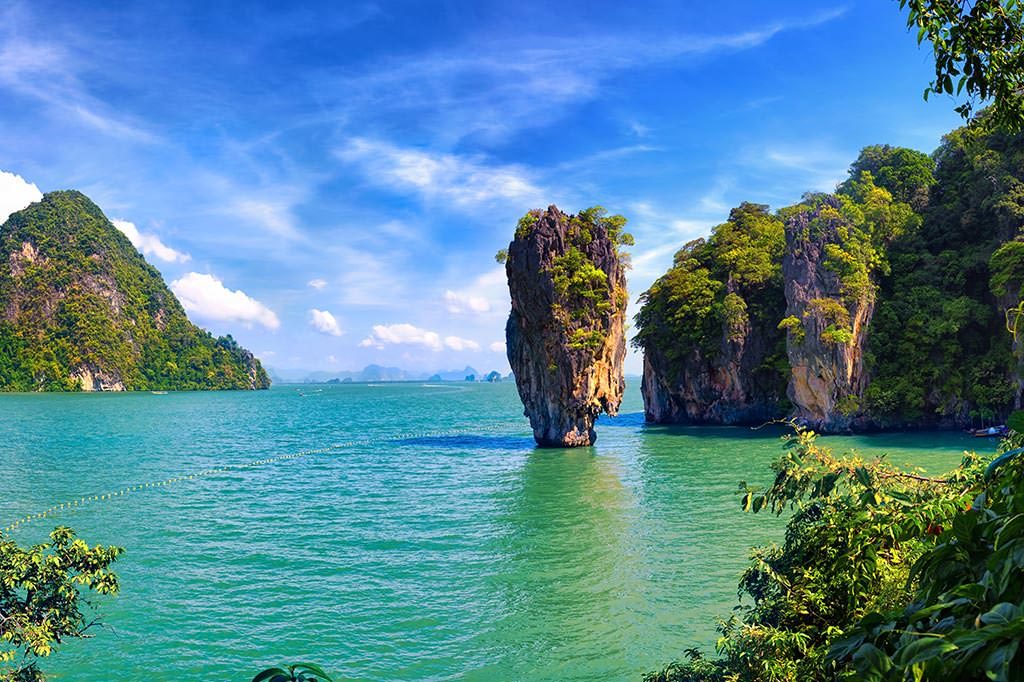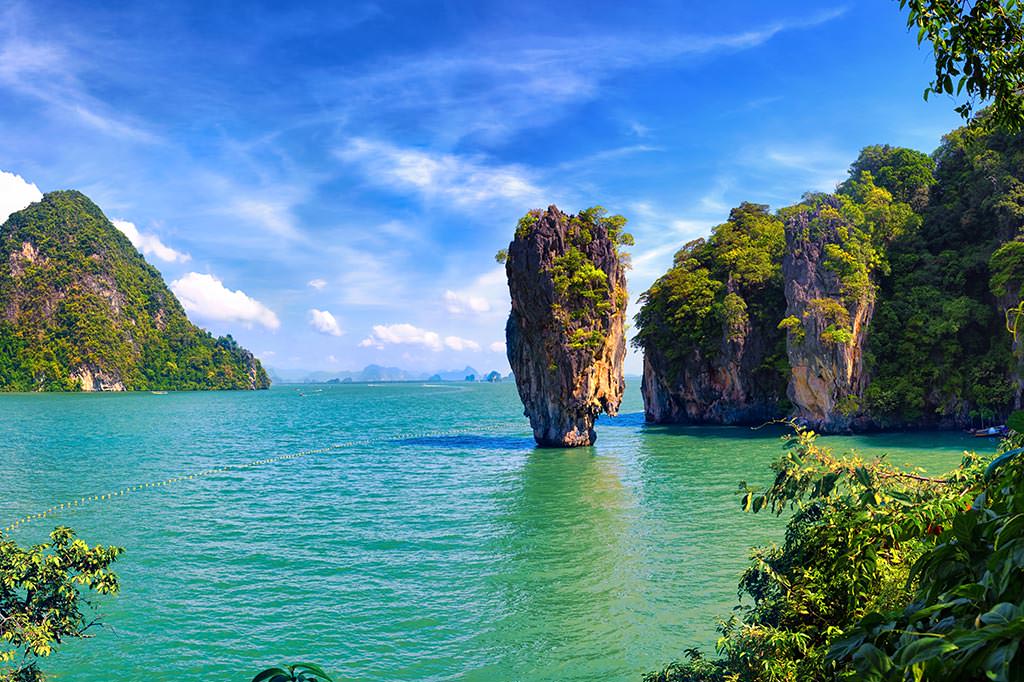 This standing rock featured in the old James Bond movie 'The Man with the Golden Gun' is the subject of photos that strongly remind us of the Pisa tower in Italy. People pretend to lean against it, push it, hold it in the palm of their hand and all kinds of funny poses. It's a very touristic place, but it is a beautiful location. Read more
---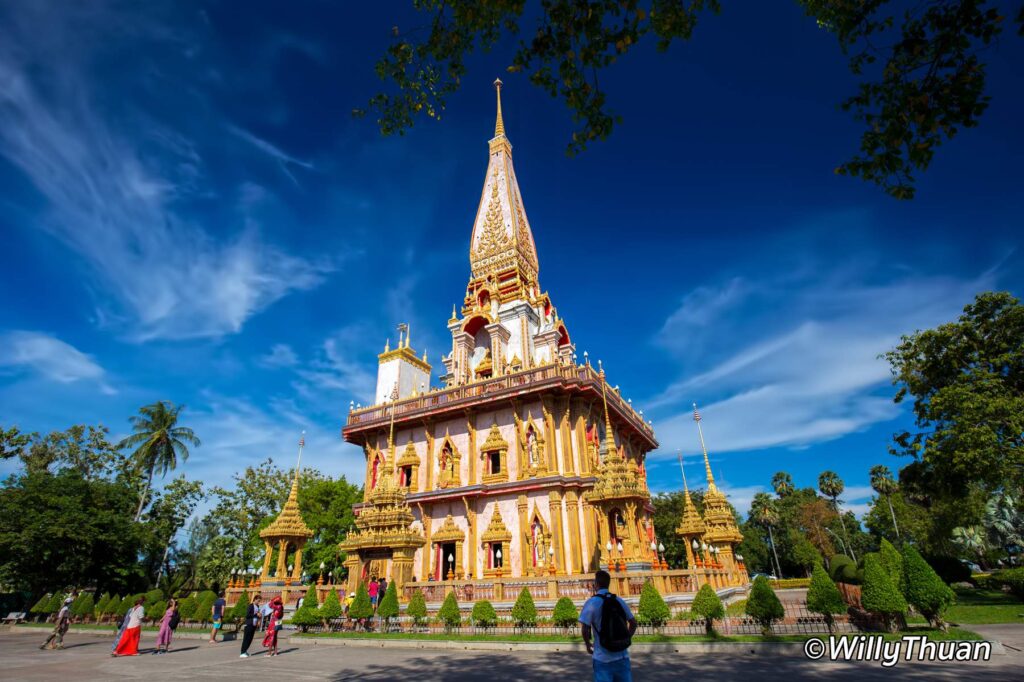 Wat Chalong is the largest and most revered temple in Phuket. It is so beautifully crafted and such an impressive landmark, it naturally became an Instagram favourite. Just remember that Wat Chalong is a Buddhist temple, and you should behave quietly and respectfully. Note that you should not wear too-short skirts or too short pants (should be below the knees).
---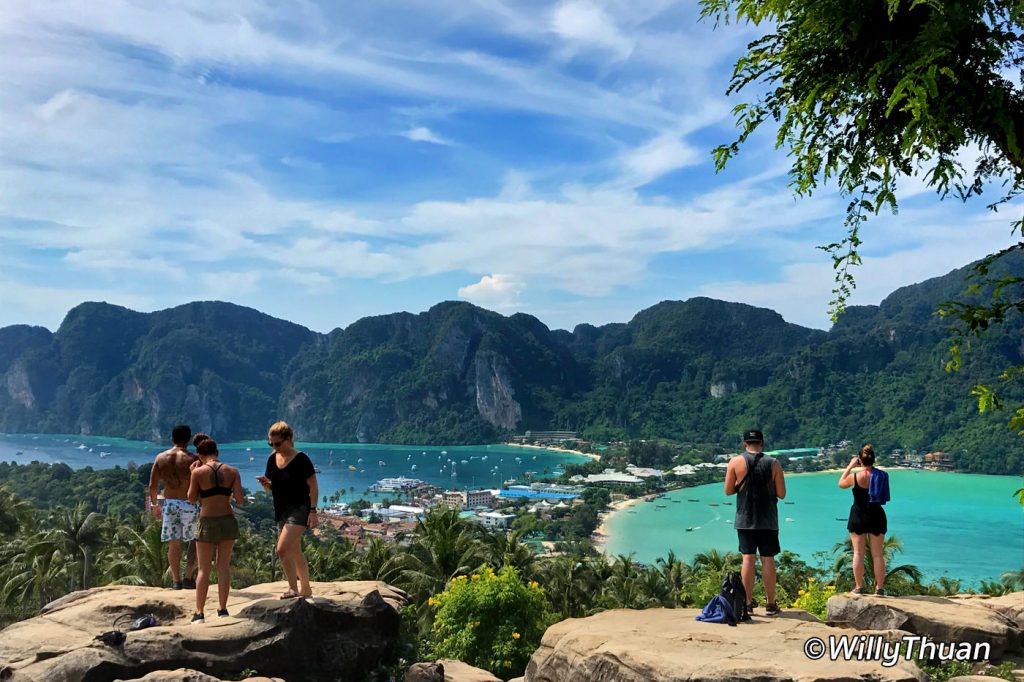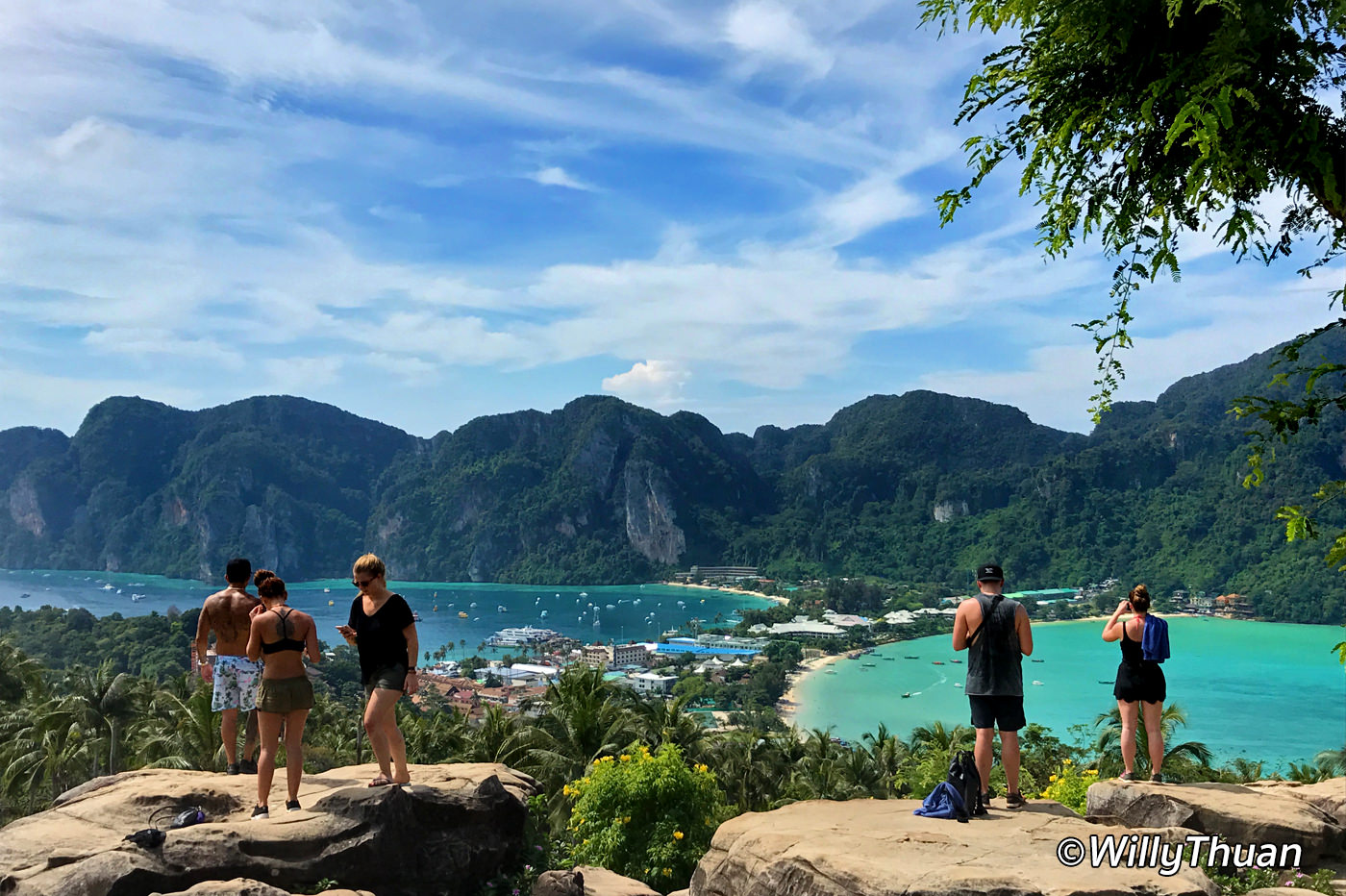 Phi Phi islands are famous and very scenic and of course, everyone picture the famous Maya Bay from the movie 'The Beach'. The Phi Phi Viewpoint is one of the impressive spots for a selfie photo or a memory. It's not too hard to reach, but remember that there are two levels, and the most iconic birdview of the 2 bays of Phi Phi main island is from 'Viewpoint 2'. There is also a small but unavoidable entry fee.
---
Promthep Cape is probably one of the oldest photo locations on the island. Twenty years ago, when I first arrived in Phuket, Promthep was already famous. A little crowd would gather around 6 pm to 6:30 pm to admire the sunset over the iconic cape. With the arrival of mobile cameras, it just got more popular, and buses now offload a hundred tourists to Promthep Cape every day.
---
Until a couple of years, Laem Singh Beach was hidden from the road. Although it was not a secret beach, people loved it and would make an effort to walk up and down the steps to get there for the day. A scenic viewpoint with a convenient parking space was added above it, and it is now a must-stop and must-shoot location. For a long while, Laem Singh beach was closed to the public because the land around it was private, but recently it became possible to go back with a boat from Surin beach.
---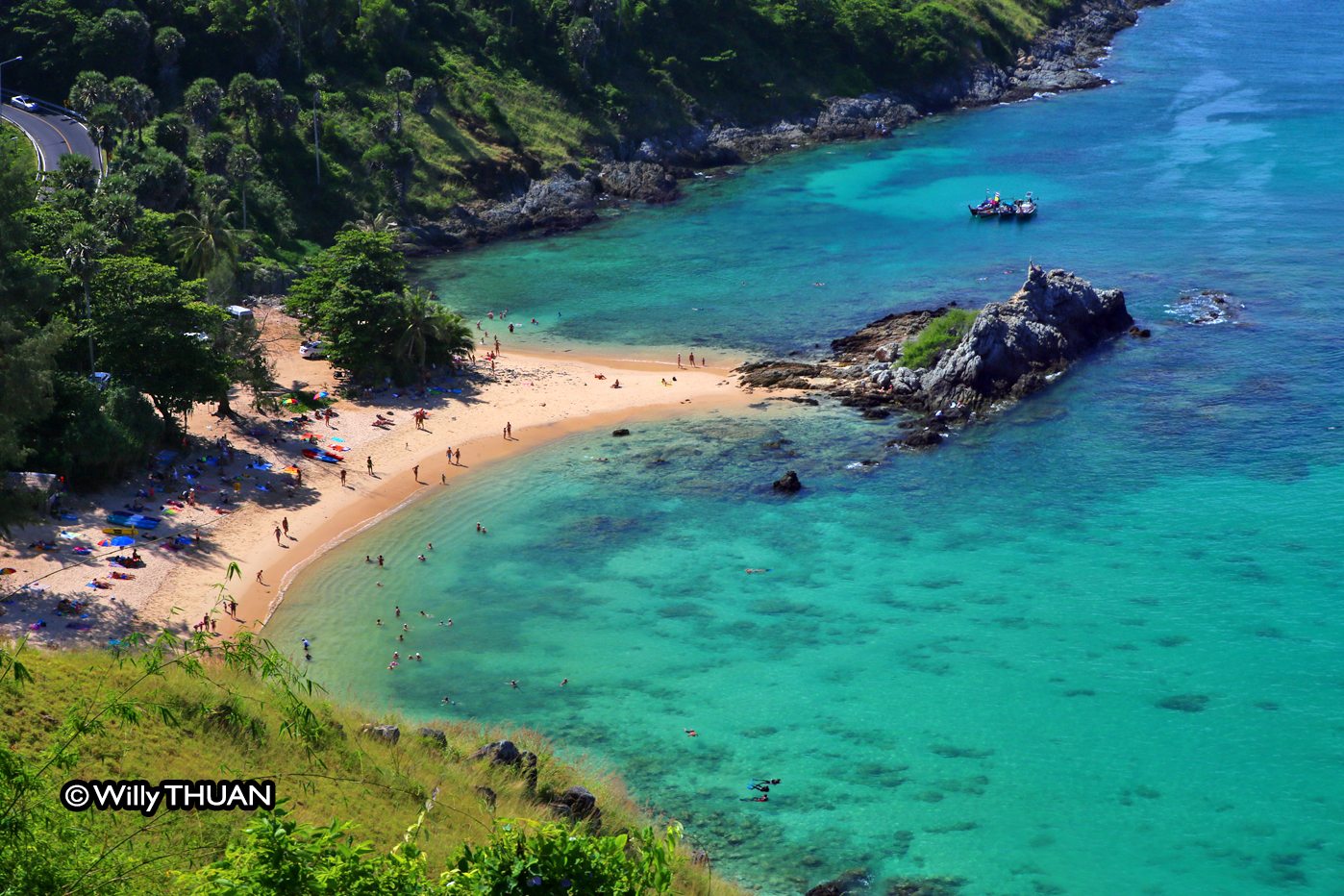 A little less known but equally popular is the Windmill viewpoint overlooking Ya Nui beach. The small road leading to the outlook could be easily missed if not for the large electric propeller that marks the location, visible kilometres away.
---
Map of Phuket Best Instagram Spots
---