James Bond island (Khao Ping Kan) is one of the many must-see places people want to tick-off their list when in Phuket. There are many positive and negative opinions about James Bond island and most are actually justified. Before that old 1974 James Bond movie 'The Man With The Golden Gun' with Roger Moore and Christopher Lee (remember 'Count Dracula' and 'Saruman' in Lord of the Rings?) no one knew about it.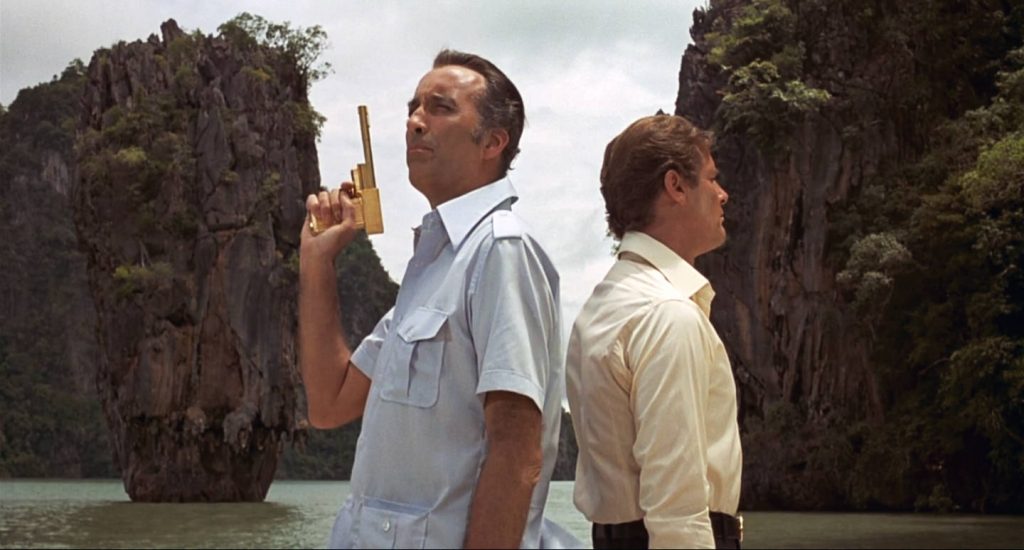 The movie wasn't even good (45% on Rotten Tomatoes). James Bond Island of course had a local name before: Koh Tapu, meaning 'Nail Island' for the pointy rock, and Koh Phi Khan for the island surrounding it, meaning 'hills leaning against each other" (you know, where the plane lands and where the entrance of the lair is).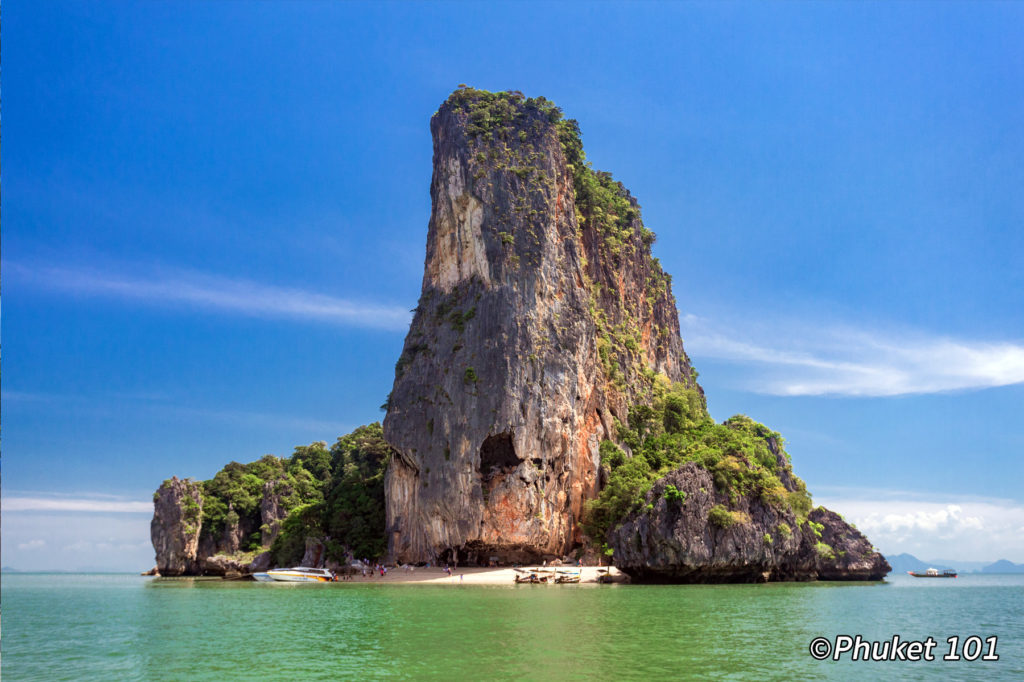 After the movie, the popularity of James Bond Island remote area simply exploded, the same way it did for 'The Beach' in Phi Phi Island after the DiCaprio 2000 movie (19% on Rotten Tomatoes didn't affect the massive popularity of Maya Bay in Phi island), to the Sky Bar at Lebua Hotel in Bangkok after the movie 'The Hangover II" (33% satisfaction, because I know you would ask).
So let's list what's good and what's not about James Bond Island and you will be in a better position to decide if you want to see it or not.
What's good
The location is out of this world! James Bond Island is in Phang Nga Bay and even the cruise from Phuket Island through the amazing limestone cliffs is breathtaking.
James Bond Island itself is very scenic. It's a a natural curiosity and a great photo opportunity and the reason why it was selected for the movie.
It's always fun to see the real thing from a movie, even old, but to realize there is no door to the secret lair!
It's part of a nice day trip to the above mentioned fabulous Phang Nga Bay and it usually includes a lunch at the surprising floating village of Koh Panyi
You can buy a delicious flat dry squid (

Pla Mook Haeng

)! Well that's if you life this kind of treats 😀
What's not good
Actually not much considering what you get in return:
James Bond island is a big tourist attraction and the place is full of vendors selling all kinds of souvenir, just the way it is everywhere around the world.
The place can be crowded at high season… lots of long tail boats and lots of people posing in front of the rock, you know the sill shot similar to the Pisa Tower: "oh look! I'm holding it!'. Fun times 🙂
James Bond Island Map