What to Do in Bang Tao Beach?
Bang Tao Beach (or Bangtao) is one of the longest beaches of Phuket, halfway between the airport and Patong Beach on the west coast of the island. With such beautiful stretch of sand, Bangtao has long been home of the famous Laguna Phuket. This immense complex hosts some of the most luxurious and largest resorts on the island such as Banyan Tree Resort, Dusit Thani Laguna Phuket and Angsana Resort and Outrigger Resort.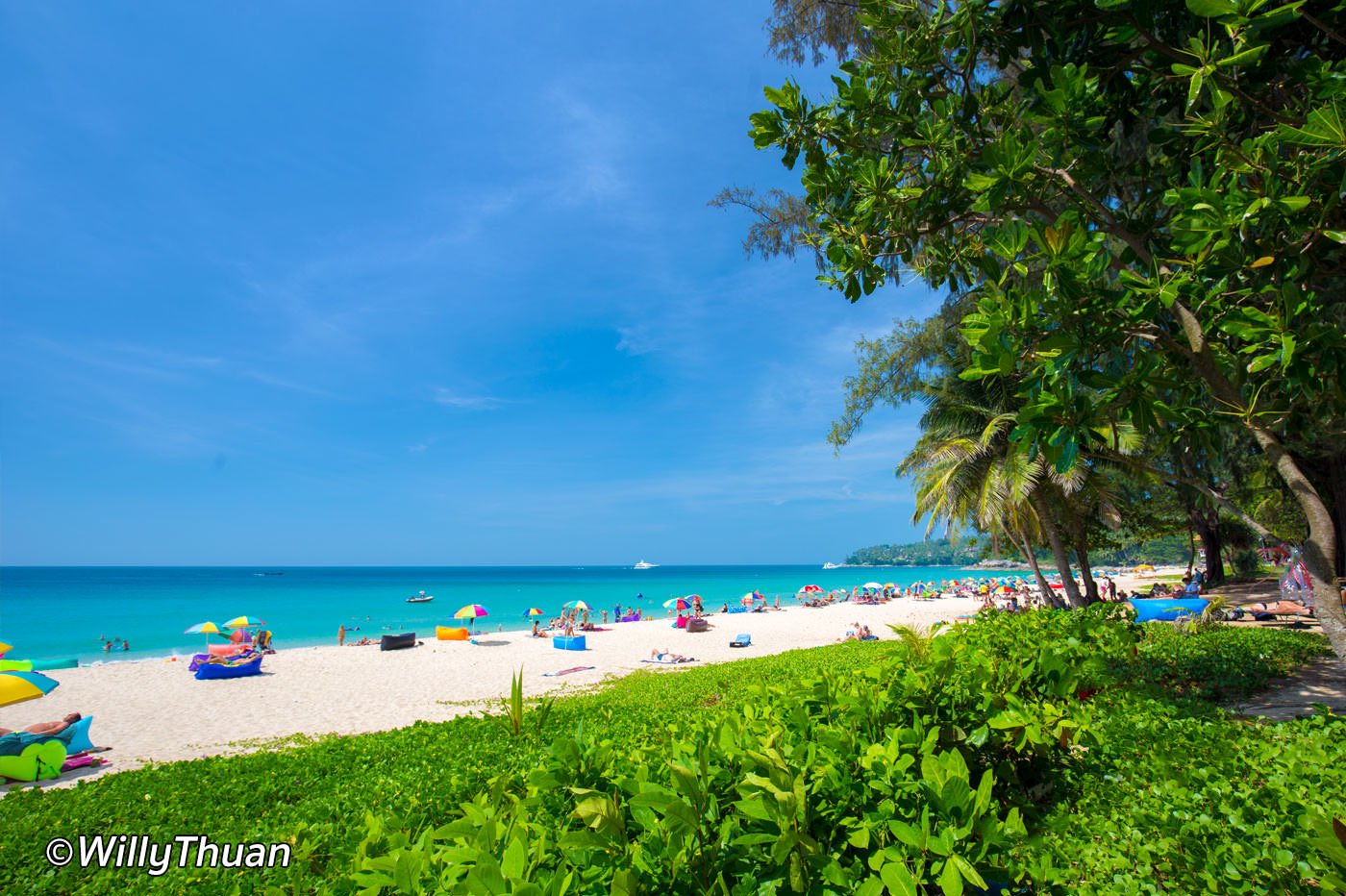 This area was one of the tin mines that made the fortune of Phuket long ago. They abandoned it later, and the land was considered worthless. Laguna Phuket managed to transform it into a very profitable award-winning Eco-project. In the first years, Laguna started as a luxurious complex, but it was known to be a little isolated. Guests of the resorts had little choice outside the resort restaurants and facilities, and therefore prices were always on the high side.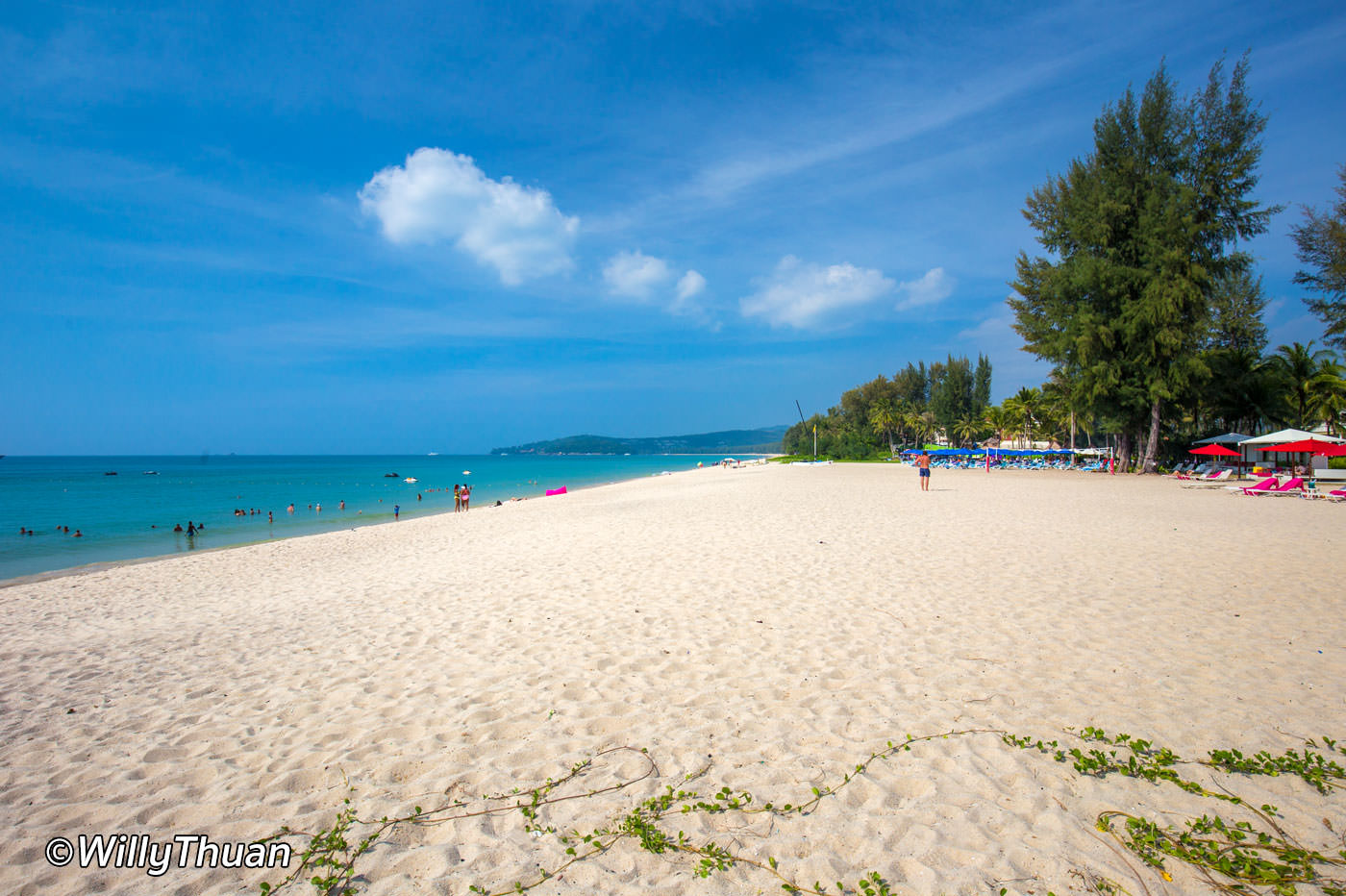 Bangtao changed a lot, and it has become one of the most versatile beaches of Phuket with an incredible choice of restaurants, shopping and even beach clubs. In recent years, an astonishing amount of luxury villas and properties were built in the back of the Bangtao Beach all the way to Layan Beach. Laguna has always been the 'high-end' part of the island, and you can easily see the difference of market with Patong when looking at the shops, villas and cars around the area. However, it is still an affordable place to go for lunch or drinks on the beach.
---
Where to Shop in Bangtao Beach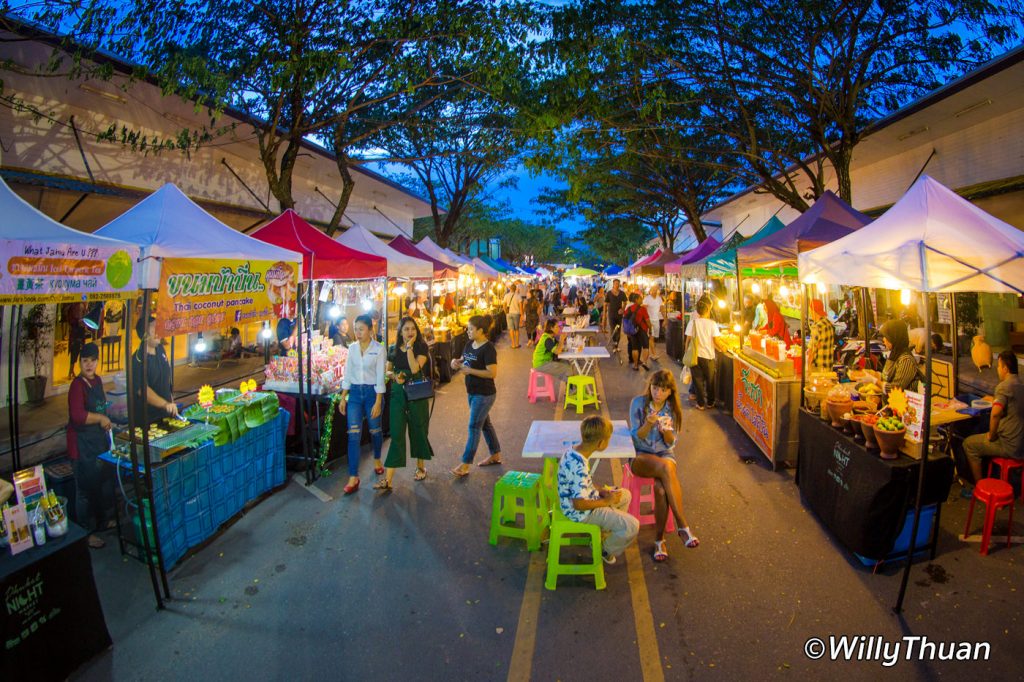 If you choose to stay there, you can't miss the new and growing 'Boat Avenue'. Boat Avenue is the new heart of Bangtao with trendy shops and restaurant and even an immense Villa Market where you find a lot of import food (and an extensive wine cellar too!). Also, every Friday night, there is a night market! Fun Friday Avenue Market is fun and colourful but also a chance to try some food you might not have seen before. Be curious and try!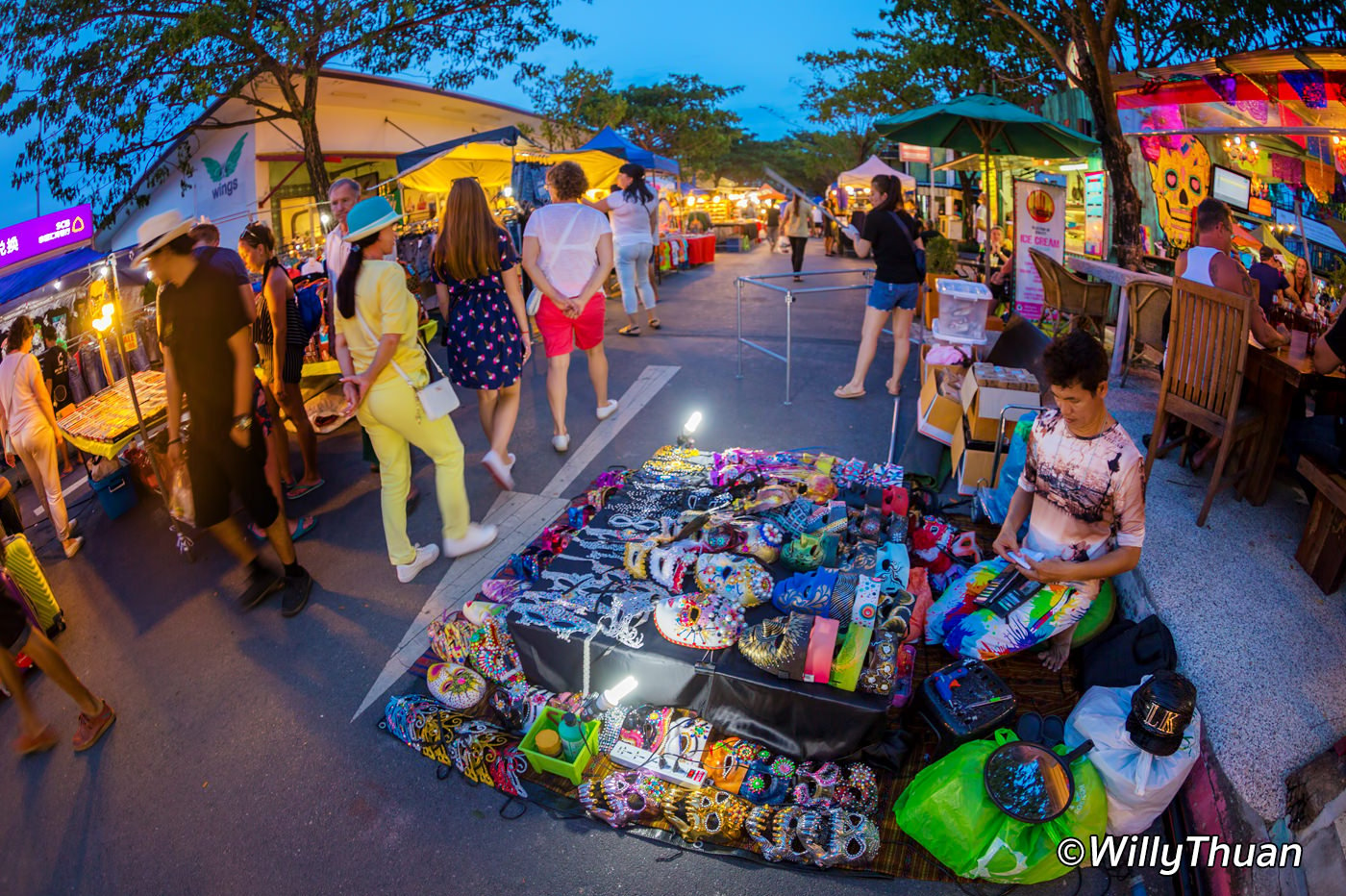 You might also want to visit the 'Canal Village' shopping plaza near the Dusit Thani resort, but it was never a real success and often looks quiet. Anyway, have a look at the Jim Thompson outlet. A shuttle boat is permanently circling the five resorts and marks a stop at Canal Village.
---
Where to Eat in Bangtao
There are three distinct areas to eat in Bangtao:
1) Tinlay Village and Boat Avenue, 2) The beach restaurants in the southern village next to Outrigger and 3) the stretch of beachfront between Banyan Tree and Layan Beach.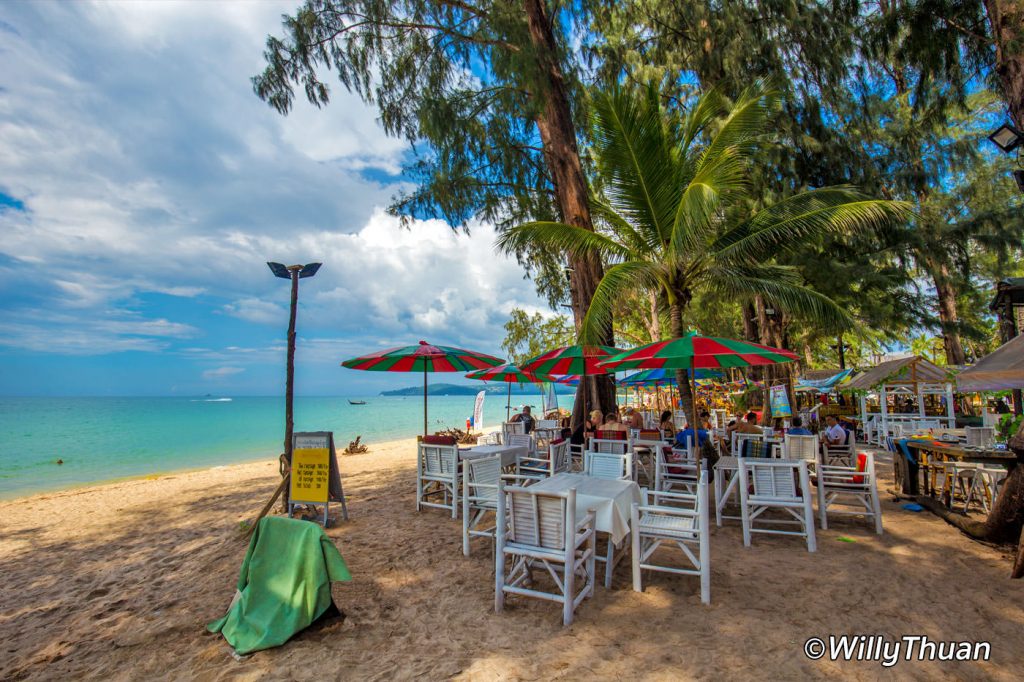 Just south of Outrigger you will be surprised to find many kinds of seafood and Thai food restaurants right on the beach. The road to reach them is well hidden, but there is a decent parking space once there. We tried Green Leaf restaurant, and it was good, not exceptional but good. The sea view and the beach setting made up for the slightly touristy taste and atmosphere. There are a lot of restaurants there, and they all look the same with their bamboo tables and colourful umbrellas. They probably also taste similar but that for you to try. There are also a handful of old fashion tiny reggae bars consisting of a bamboo shack, five stools and blasting Bob! It's fun, maybe a little busy but fun.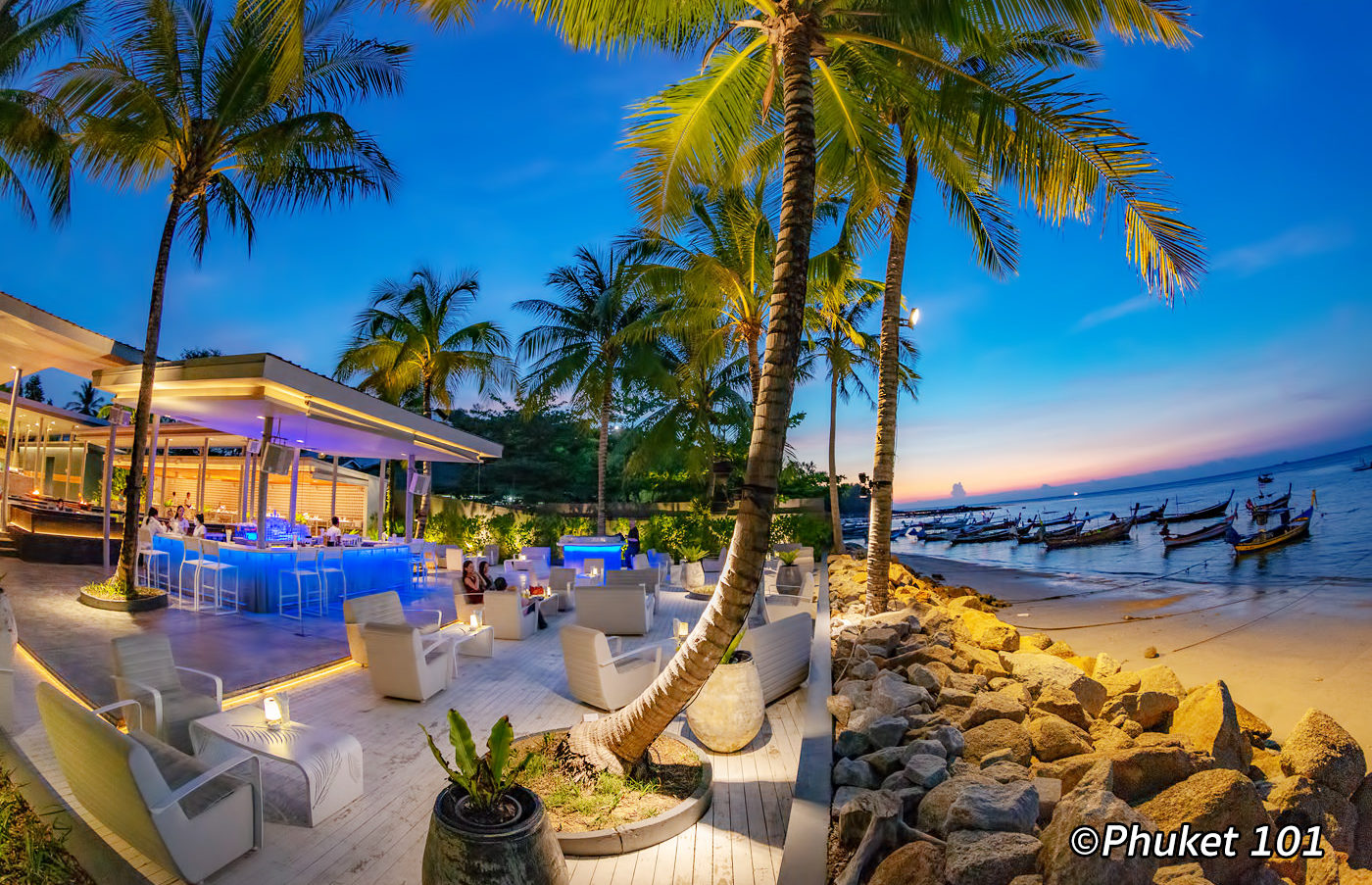 At the entrance of Bangtao are Tinlay place and Boat Avenue, two excellent dining alternatives to the many restaurants found in the Laguna. Tatonka, Supper Club and Black Cat have been successful for more than a decade, but the new generation of restaurants are adding a fresh breeze to Bangtao. Most noticeable are Bampot Kitchen and a little further by the sea: Palm Seaside Restaurant.
---
Where to Stay in Bangtao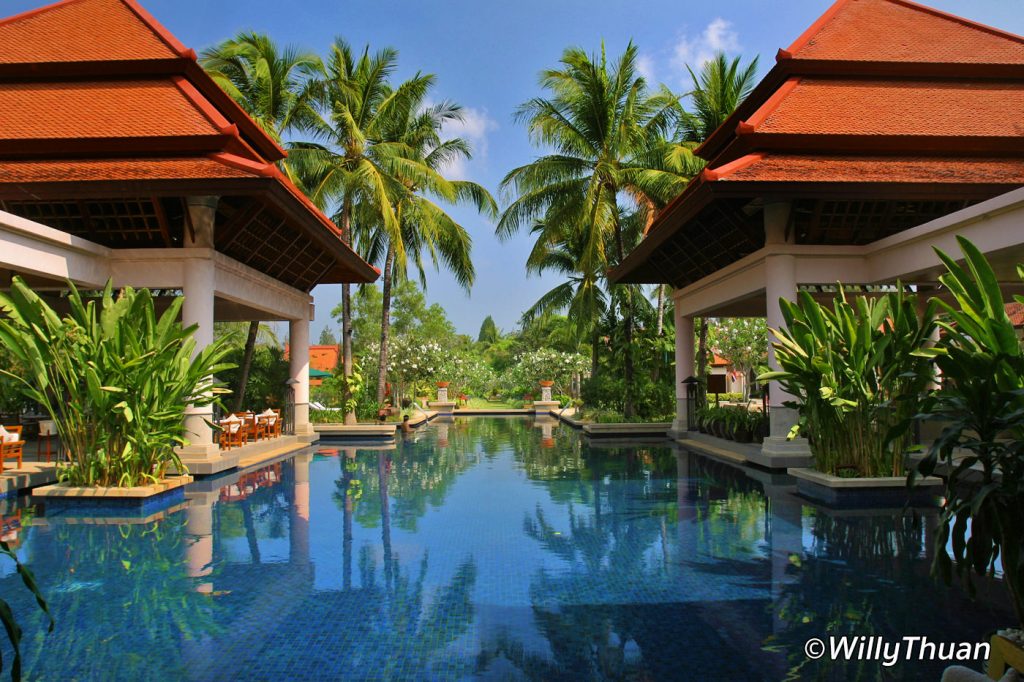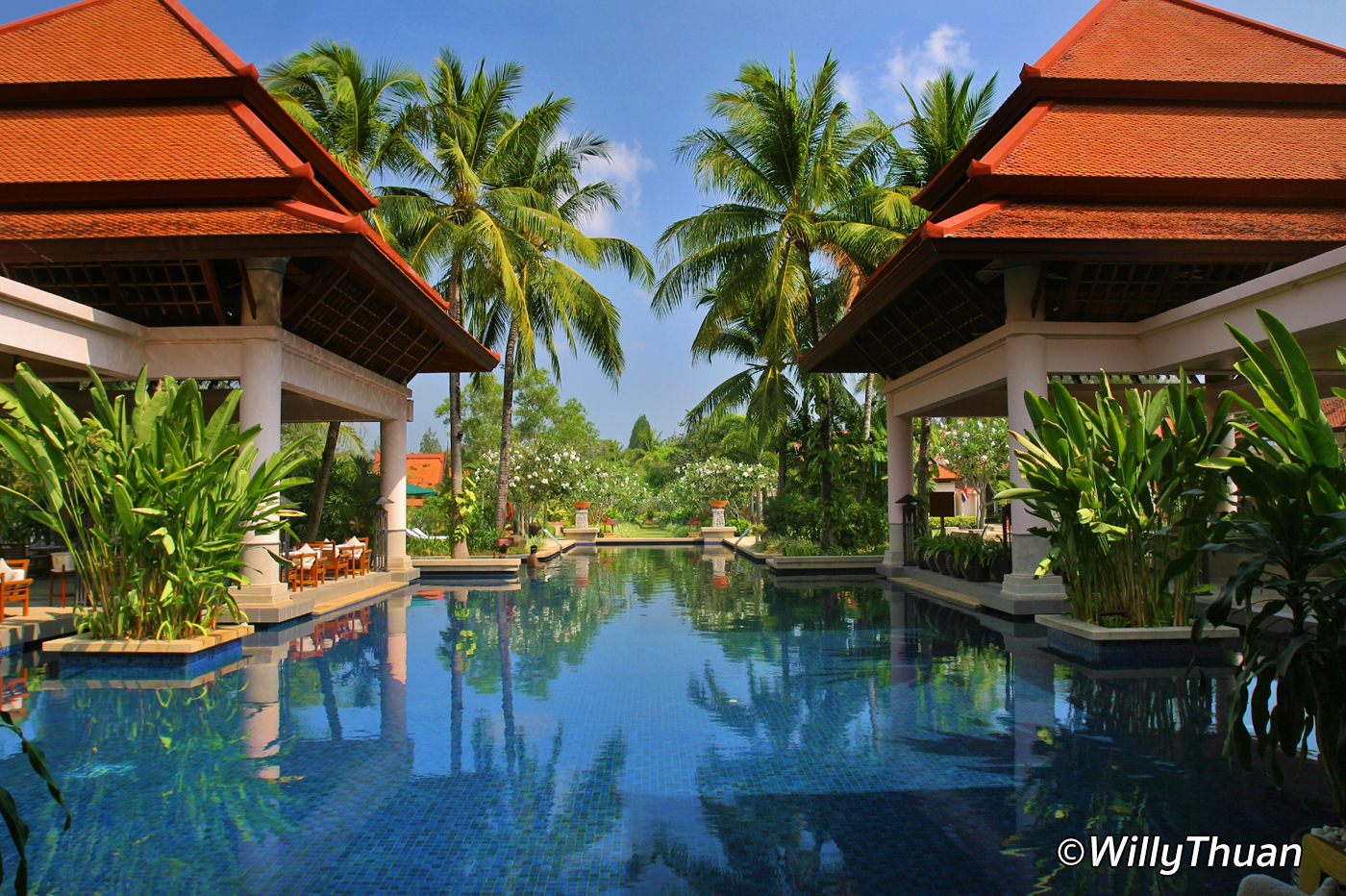 The Laguna Complex is very self-contained, and guests from any of the main resorts are welcome to use other resorts facilities: restaurants of course, but also pools, spas and the Laguna Golf. Dusit Thani Laguna Phuket resort, one of the oldest hotels in Laguna, is now a beautiful classic. Banyan Tree Phuket Resort with its world renown spa is as luxurious and exclusive as ever. I do have a feel for Banyan a lot because that was my first job in Phuket back in 1994!
Newcomers are Angsana Laguna Phuket (used to be Sheraton Phuket) and Outrigger Laguna Phuket and Movenpick Resort Bangtao Beach Phuket. There are also a lot of 'Holiday Clubs' and 'Apartment hotels'
---
Bangtao Beach Clubs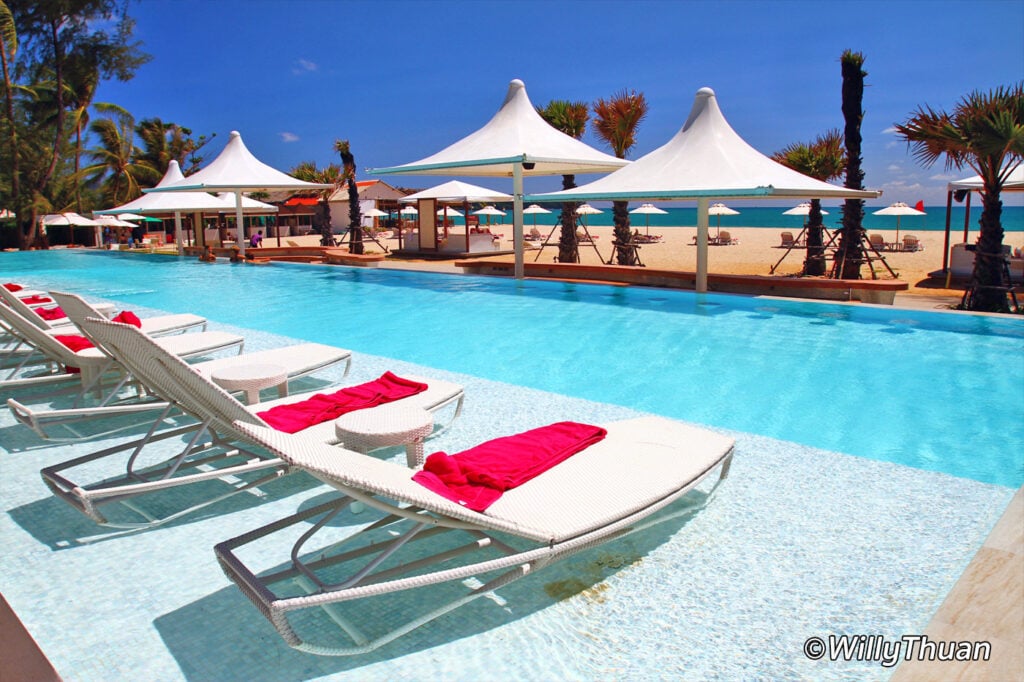 Surprisingly beach clubs are back in Phuket, and Bangtao has no less than four fantastic beach clubs! The most famous one is Catch Beach Club, the very first beach club in Phuket. Xana Beach Club at Angsana Laguna Phuket is also very popular, day or night. Dream Beach Club, a little further north near Layan Beach, is a beautiful place but a little less known due to its isolated location. Blue Siam Beach club is very discreet, at the very south of Bangtao beach.
---
Around Bangtao Beach
Tinlay place has many bars and pubs, souvenir shops, spas and massages and it's also your chance to visit a real fresh market, an experience everyone should have, and not very far from the market is the Wat Cherngtalay, a bright and colourful Thai temple.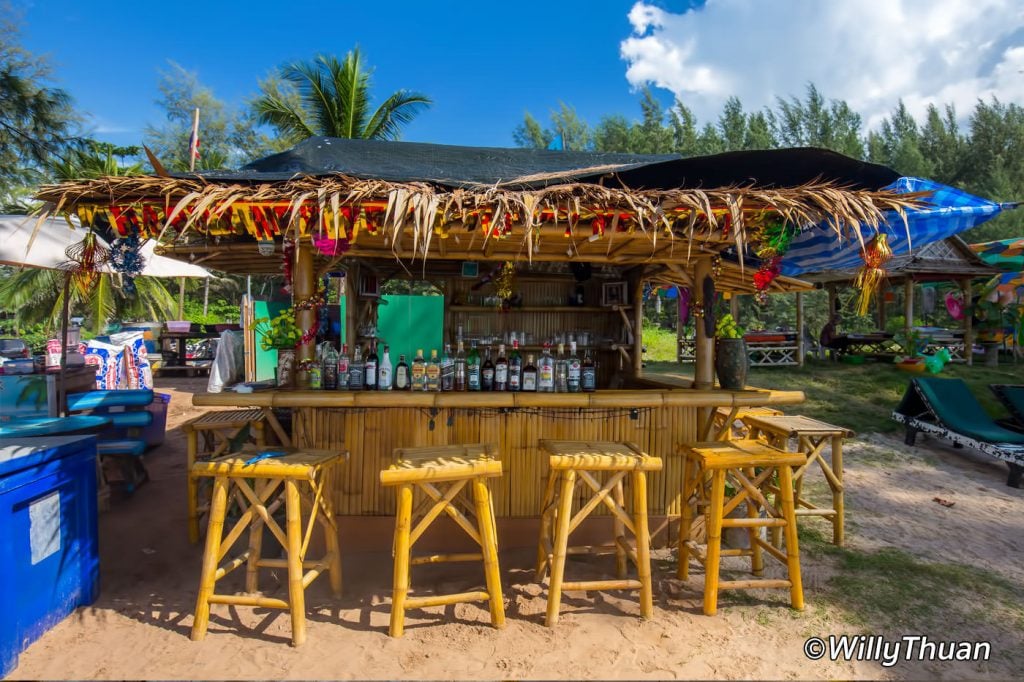 ---
Bangtao Beach Map
If you are on mobile, add the map here: https://goo.gl/maps/h6KK9WoMvLocoQxs5
What's Around?