History of Phuket Tin Mining
Phuket Mining Museum (or Kathu Mining Museum) was built with unusual grandeur in a very remote and isolated location behind the Loch Palm Golf Club of Kathu, somewhere in the hills before Patong. Museums in Phuket are not precisely living spaces where artists exhibit their creations, but this one gives you a pretty good vision of what Phuket was famous for during the tin mining era.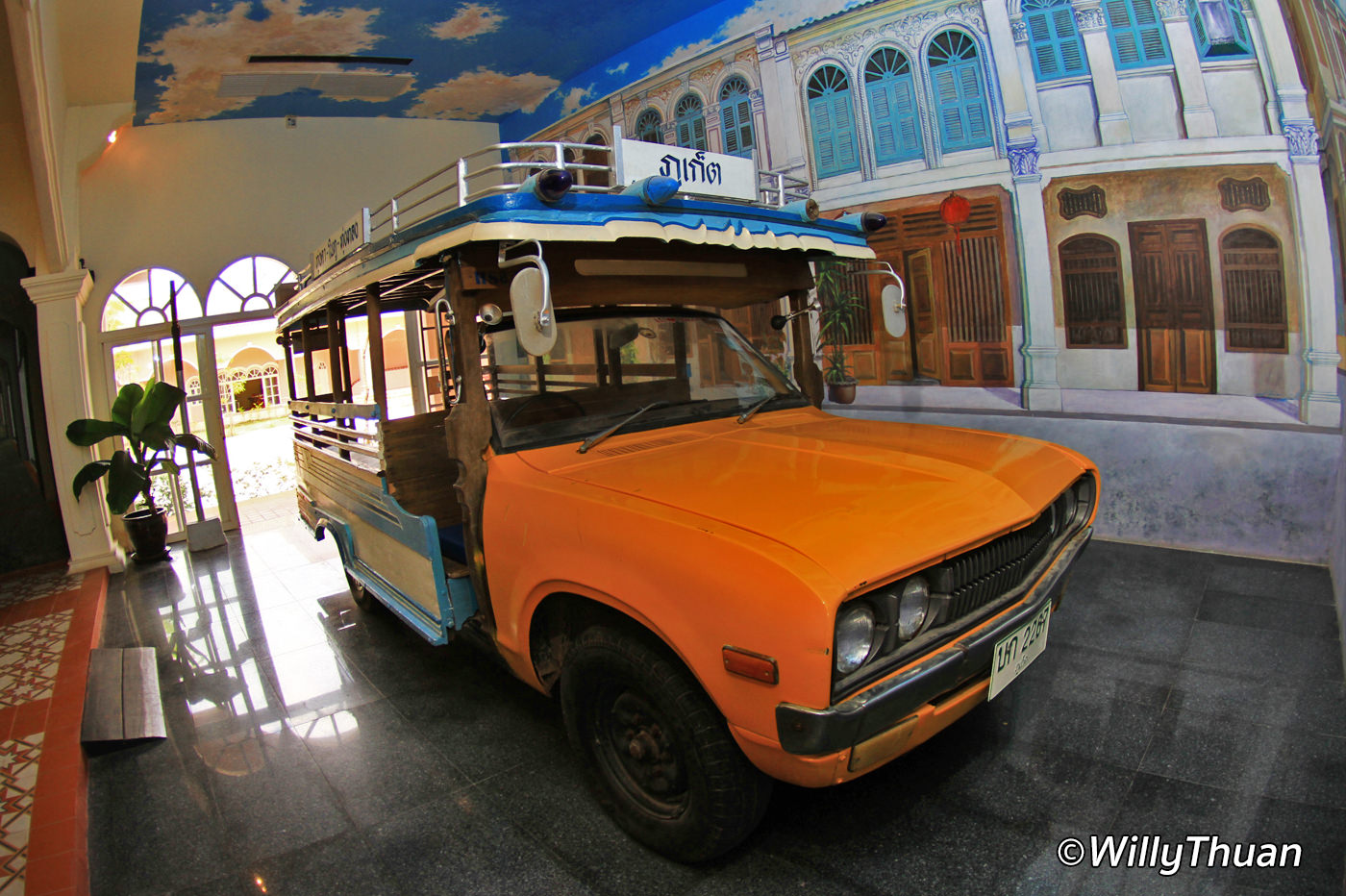 Driving through the Phuket Mining Museum massive double arch entrance gate and along the lake will lead you to a monumental Sino-Portuguese pink building. When approaching, you might start having high expectations, and the creators probably had them too looking at the many shopping push karts abandoned around the parking.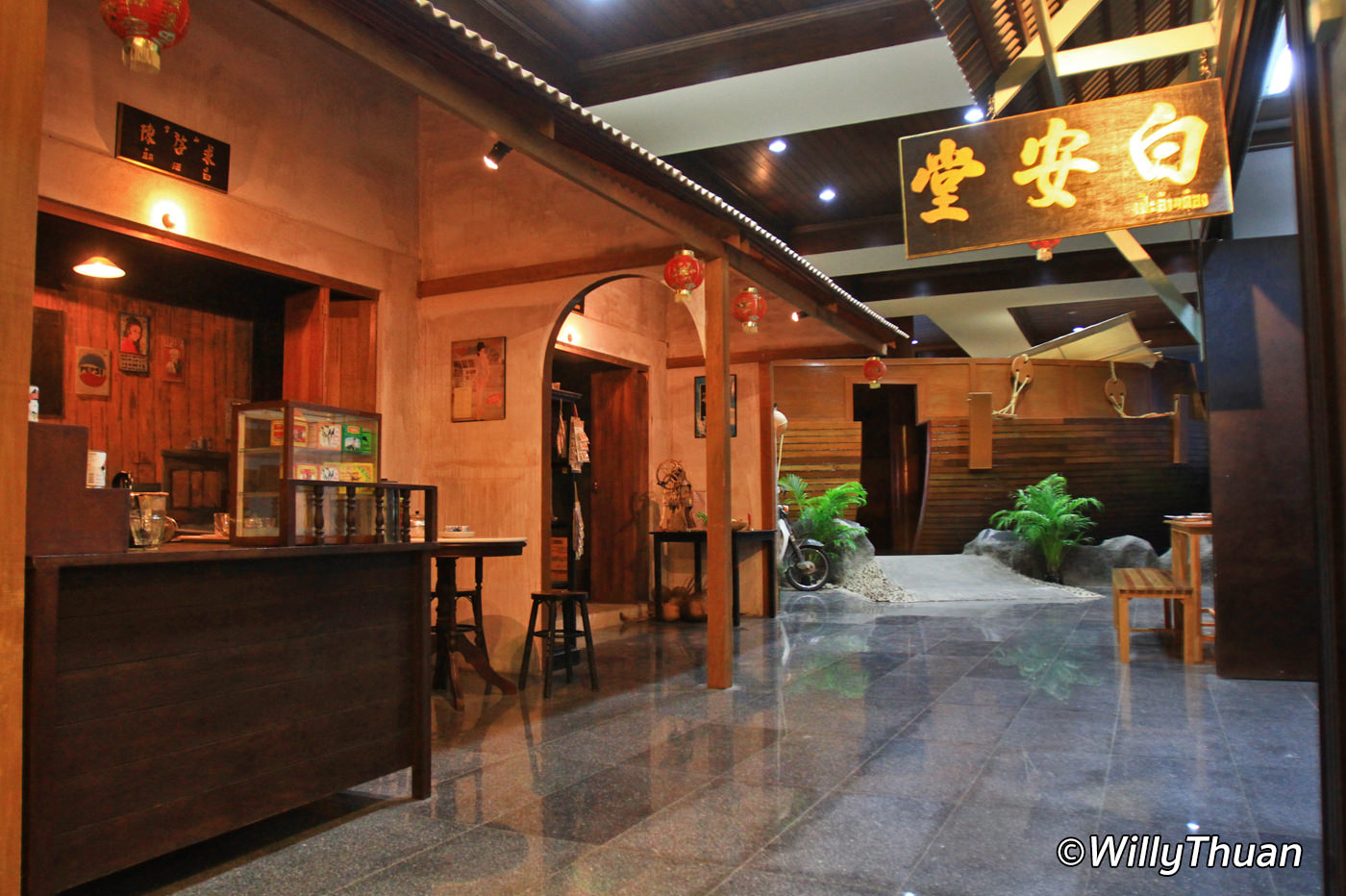 Designers put a great deal of effort recreating the feel of the mining era throughout the architecture and exhibits, and no doubt it is impressive. Equally, the items on display in the several rooms are the result of long research but unless you are also a passionate of mining history, a large part of the museum is too specialised to grab the attention.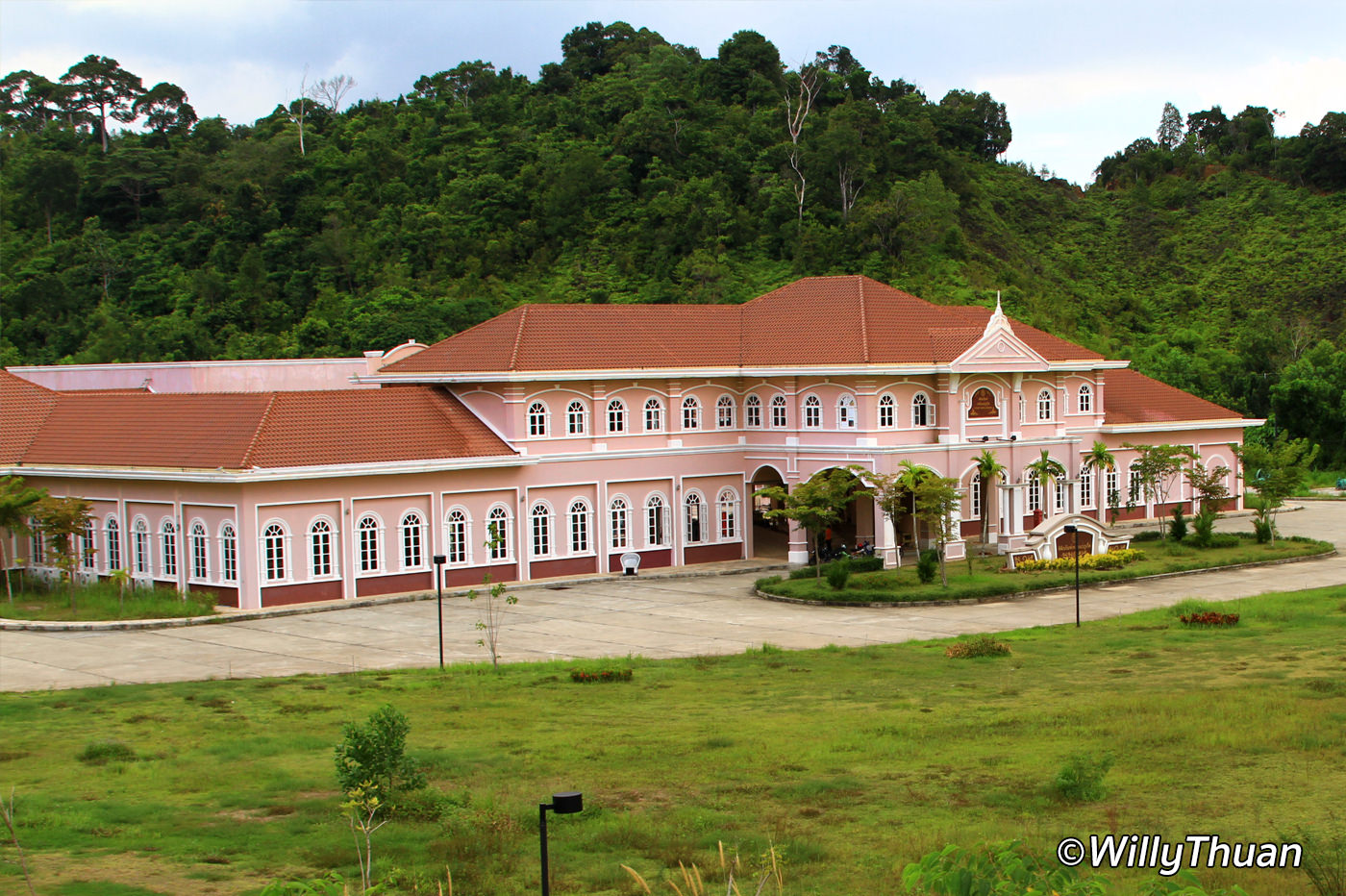 One of the three highlights in the Phuket Mining Museum is the scaled model of a mine with a hundred figurines at work, probably the most photographed part of the museum. The second would be the caves with prehistoric wax men hidden behind corners, perhaps to scare you. It worked for me!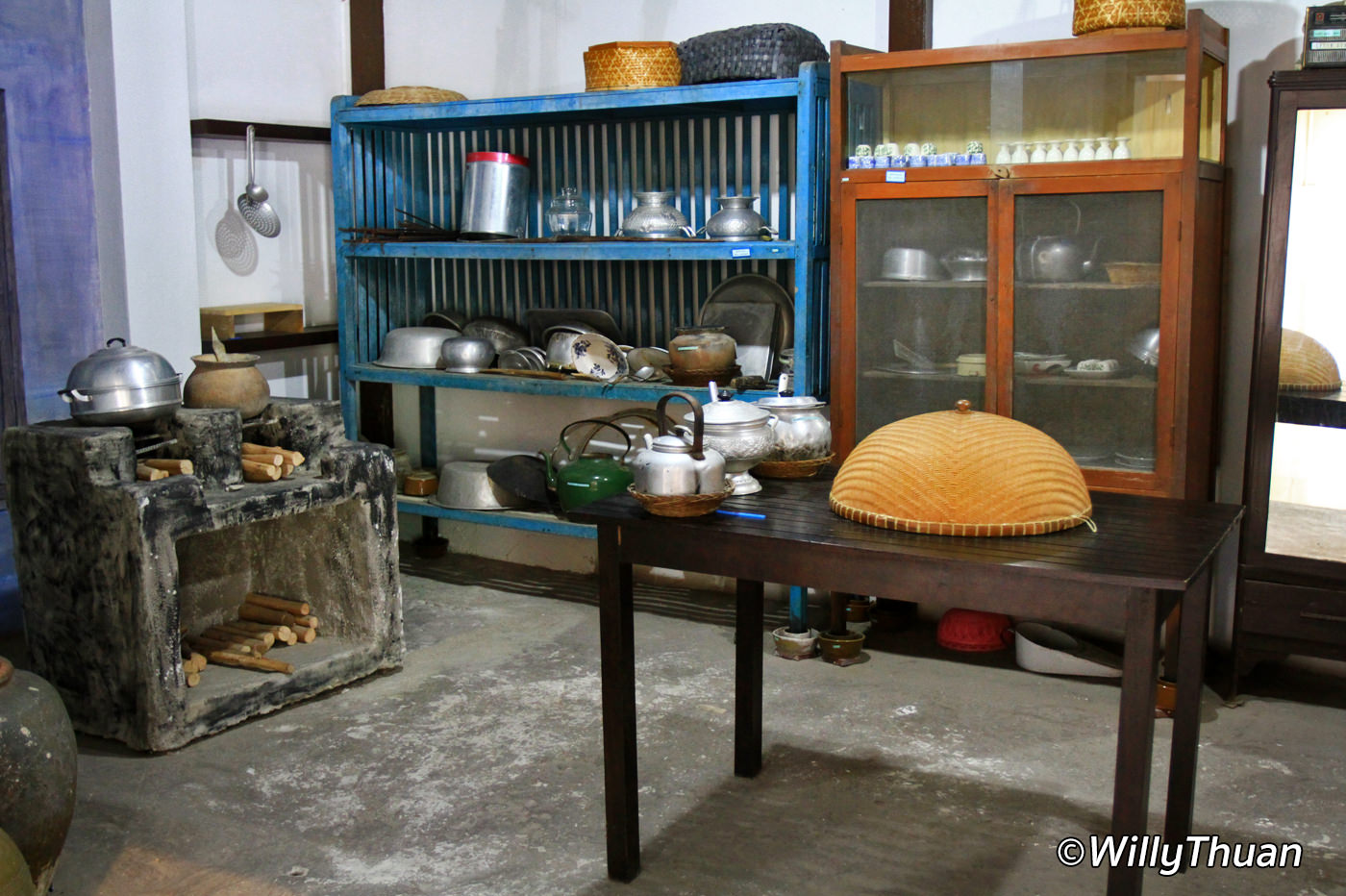 The third part is more entertaining with a small reproduction of an old Phuket town with barges, shops and workshops and even some scarier wax full-size figures smoking opium on a bed behind a door. A bit creepy, but I was alone. There was no one but me in the entire museum.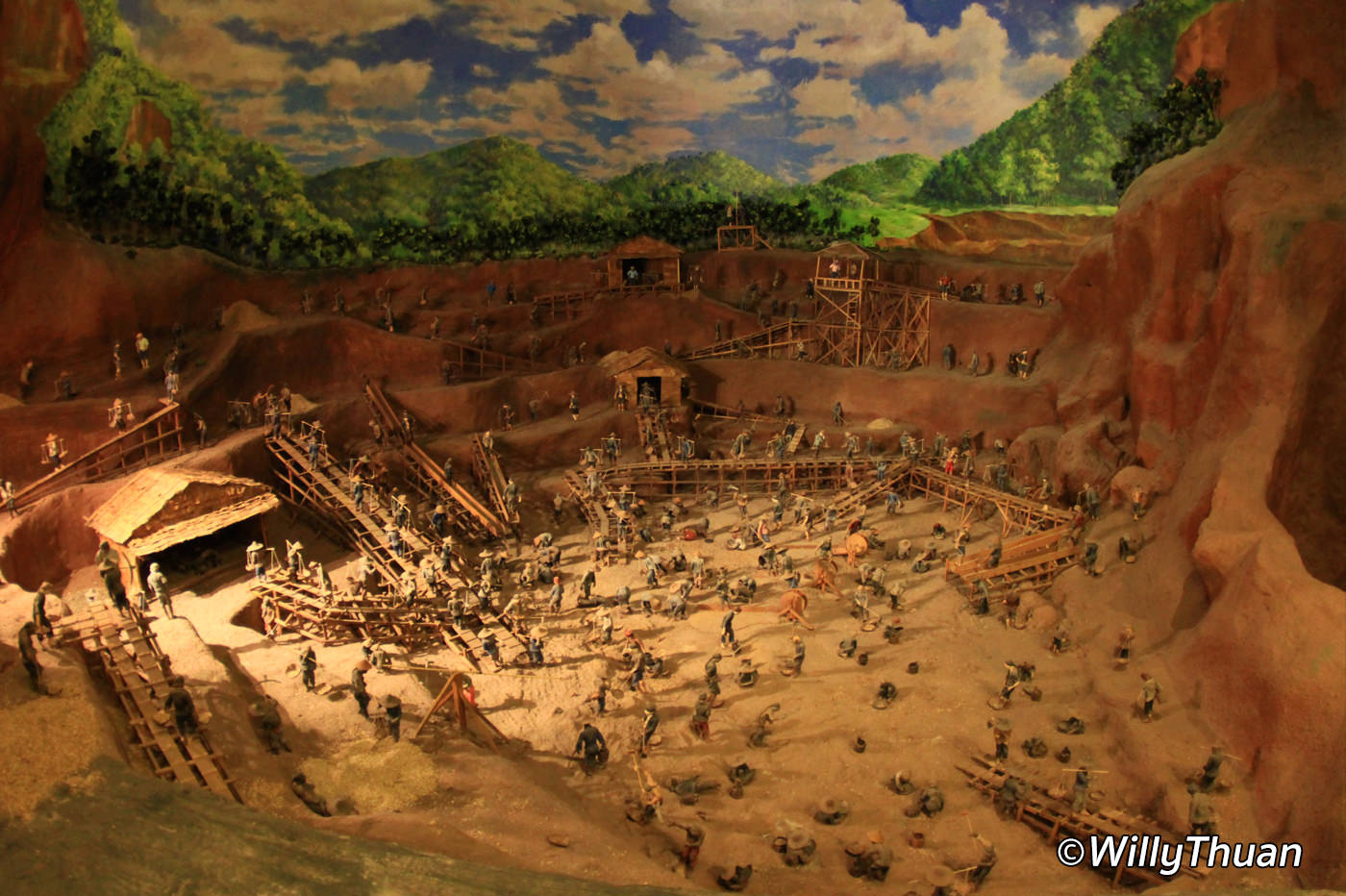 Once you walked through the whole Phuket Mining Museum building, which doesn't take long despite its size, you can explore the park around and have a look at some other mining remains and machine spare parts as well as a beautiful view on the nearby hills.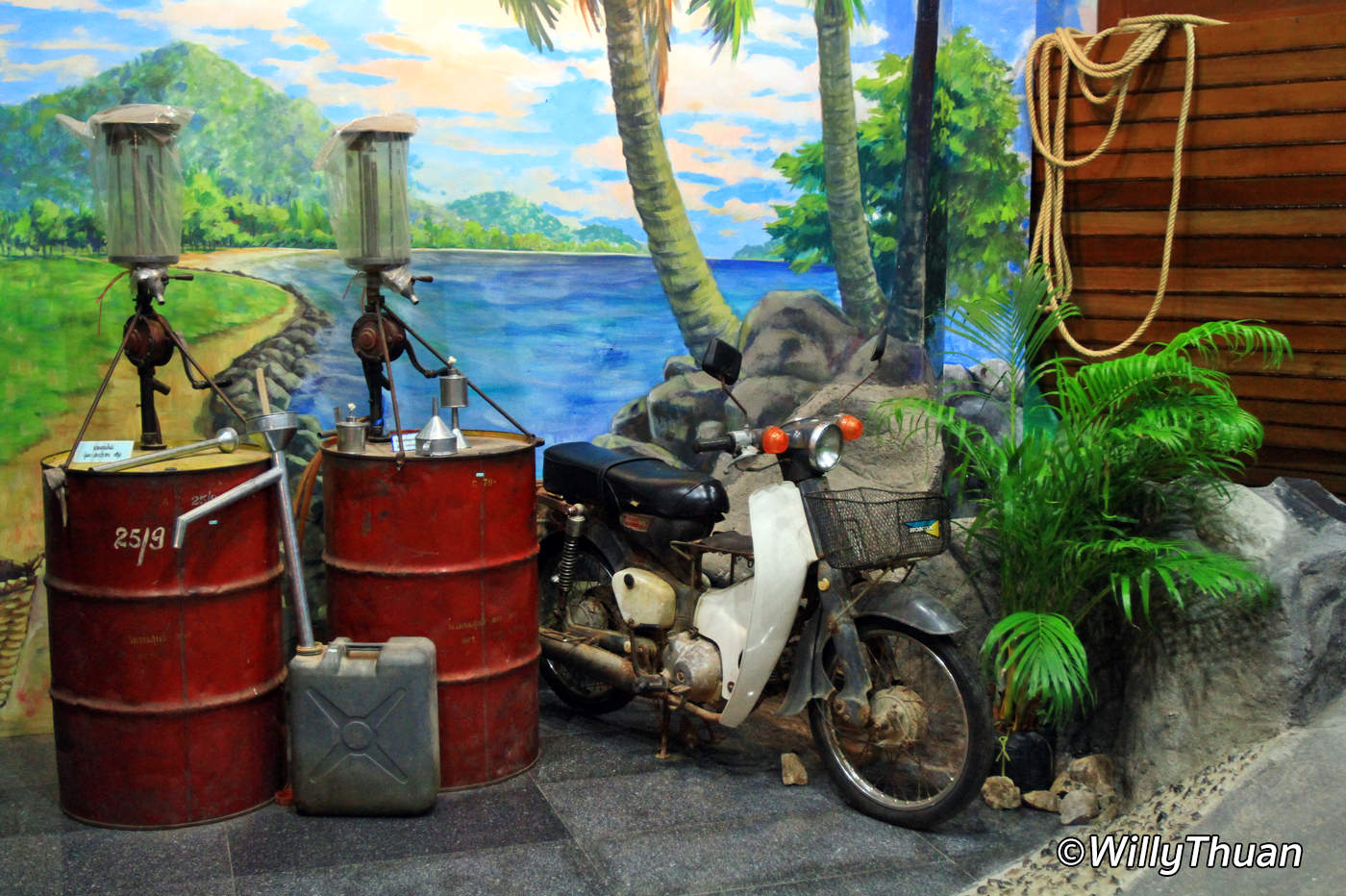 Overall, it wasn't an impressive experience. The concept seems interesting, and you have to admire the effort in the making. But despite being open since 2008, the venue has failed to attract tourists, and signs of neglect start to show. Being built closer to Patong might have made this place more successful, but even the road leading to the Mining Museum is in bad shape. I would, therefore, recommend it to those passionate by Phuket past times and history, or last on your list of 'Things to Do in Phuket when it rains a long time".
---
More Photos
---
Phuket Mining Museum Information
Location: Kathu
Address: Moo 5, Khatu-Nakoh Road, Tambon Khatu, Amphoe Khatu, Phuket 83120
Open: 9 am – 4 pm (closed on Sundays)
Phone: 081 535 3187
Price: 100 Baht per adult, 50 Baht per child
---
Phuket Mining Museum Map
---
More reading