Amazing Mansions of Phuket
Thalang Road is where everyone goes on a Phuket exploration; it's a nice walk and a must-do. But if you too have a passion for old houses, you might want to explore a bit further where some fabulous mansions are still standing but often hidden. It is so easy to imagine Phuket hundred years ago when standing in front of one of these beautiful mansions, and I enjoy them now because sooner than later, someone will buy them and refurbish with more or less respect for their 'soul'. Let me show them to you while they are still in their original condition. (These are 'mansions', not shop houses).
---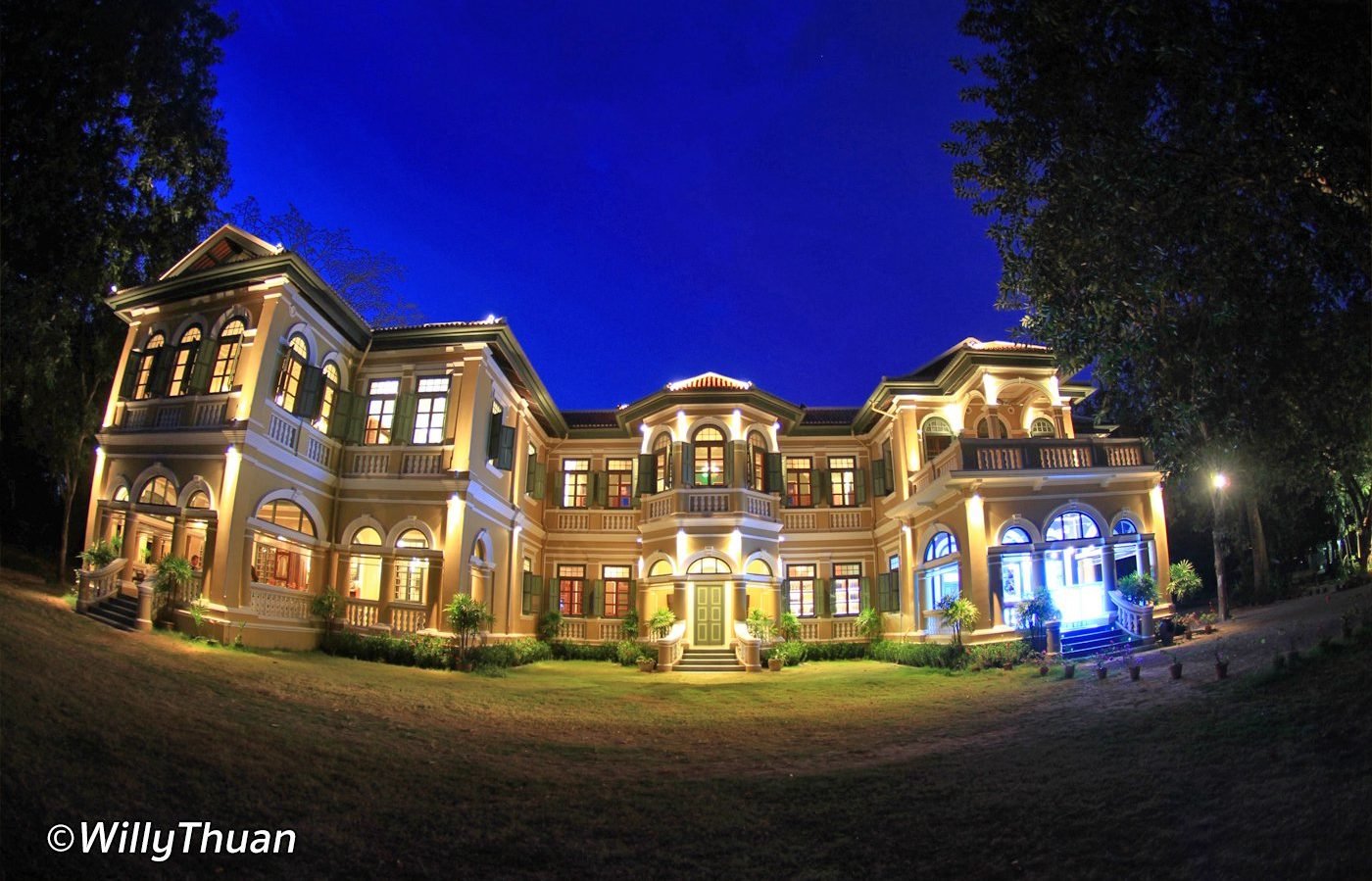 That magnificent mansion is my dilemma. It used to be a fascinating building in Phuket and beyond for decades and was recently renovated to host the famous Blue Elephant Restaurant. Unfortunately, while still beautiful, it lost a lot of its original soul in the process. Read more
---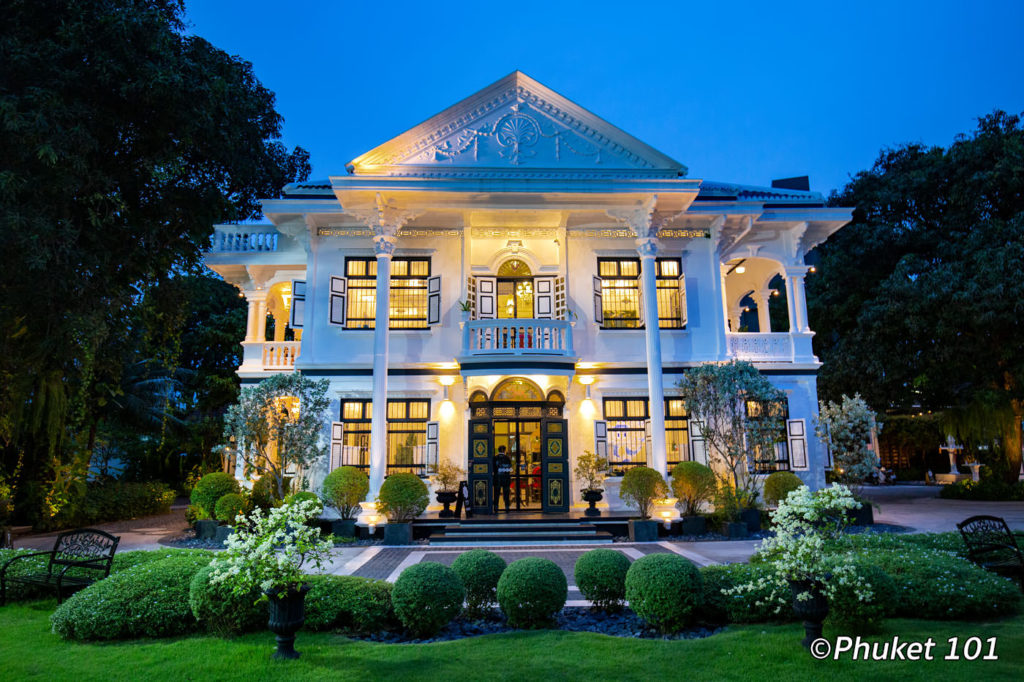 Kiew Kai Ka is an excellent Thai Restaurant is at the intersection of Tung Ka Road and Bangkok road. This lovely mansion was for a long time, an expensive antique shop called 'Private Collection'. Read more
---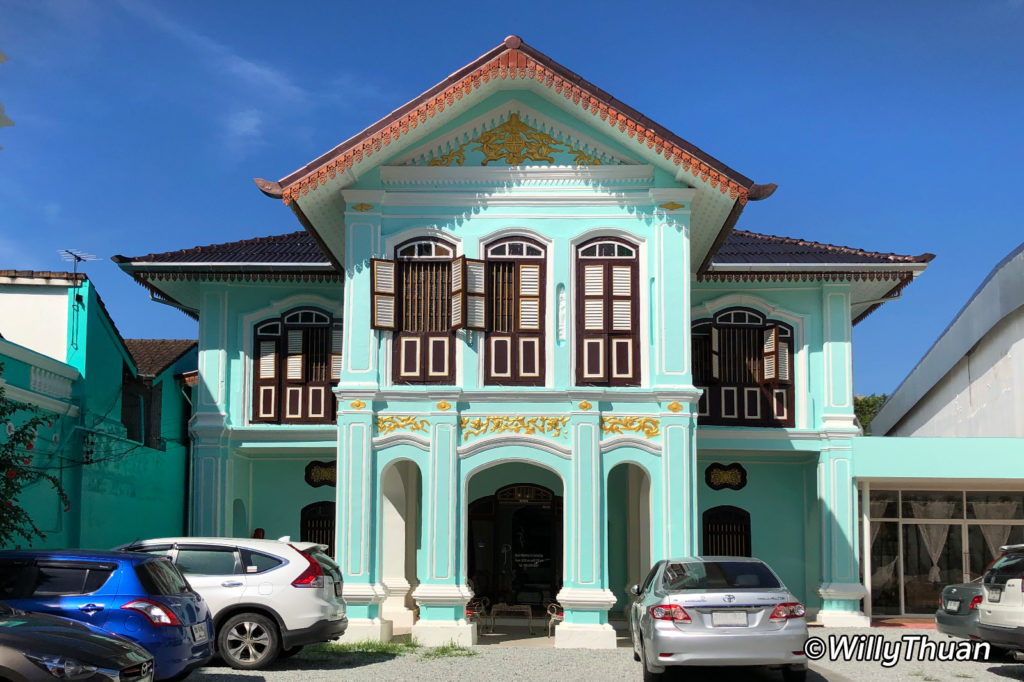 This beautiful Sino Portuguese house is now a coffee show as well as a fashion boutique. It is easy to find and great for your photos and as an Instagram background. It used to be a Kindergarten, at the intersection of Dibuk Road and Yaowarat Roads. Read more
---
4. Dibuk Mansion
Luang Amnart Nararak Mansion, a fantastic large house, currently used a 'gas tank delivery' company, found at the intersection on Dibuk Road and Satun Road. Don't miss the Kanom Jeen (rice noodles) restaurant at the intersection; you might see me there on weekends!
---
5. Thai Airways Offices
A beautifully renovated white mansion now occupied by Thai Airways offices. Here too, people tend to miss it as you have to enter the Thai Airways property to see it and there is a security guard at the entrance.
---
Thai Hua is a beautiful and well-known house built in 1911 that used to be a school. It now often hosts stage event during Phuket Town Festivals and other ceremonies and can be visited. On Dibuk Road. Read more
---
Baan Chinpracha is a privately owned mansion, half house and half museum. You can visit it for 130 Baht and discover how life was a century ago. This house appeared in several movies including 'Heaven and Earth'. It became hard to spot it after they built a lot of condos in front of it. Just know that is it located on Krabi Road, just next to the 'easy to spot' Blue Elephant Restaurant. Read more
---
Raya House is a great restaurant built in an old house on Phang Nga Road, and it is still in its original condition. It seems to be frozen in time. Food is excellent for both lunch and dinner. Just read the Raya House full story here, and you will want to go. Read more
---
9. Limpanon House

Limpanon House, an old Phuket family house built more than 100 years ago, is now unoccupied. It is hidden at the Intersection of Bangkok Road and Phang Nga Road. For a long time, the door of the 'tunnel' leading to this mansion was locked. For unknown reasons, it is now open, but very few people dare to sneak in. Too bad, here is one of the most mysterious houses in town. The light is sometimes on, but every door or window is closed. A bit eerie.
---
10. Ban Krang Jinda
A restaurant built in an old government building. Beautiful, but unfortunately not very popular. Find it at the intersection of Yaowarat Road and Mae Luan Road.
---
Another example of a beautiful mansion abandoned probably beyond repair. We walked around this area a hundred times without ever noticing it, but once you do, its beauty is striking. In the back of Rasada Road, behind the weird 'Thavorn Museum' where the very first Phuket Shopping Center used to be.
---
12. House on Bangkok Road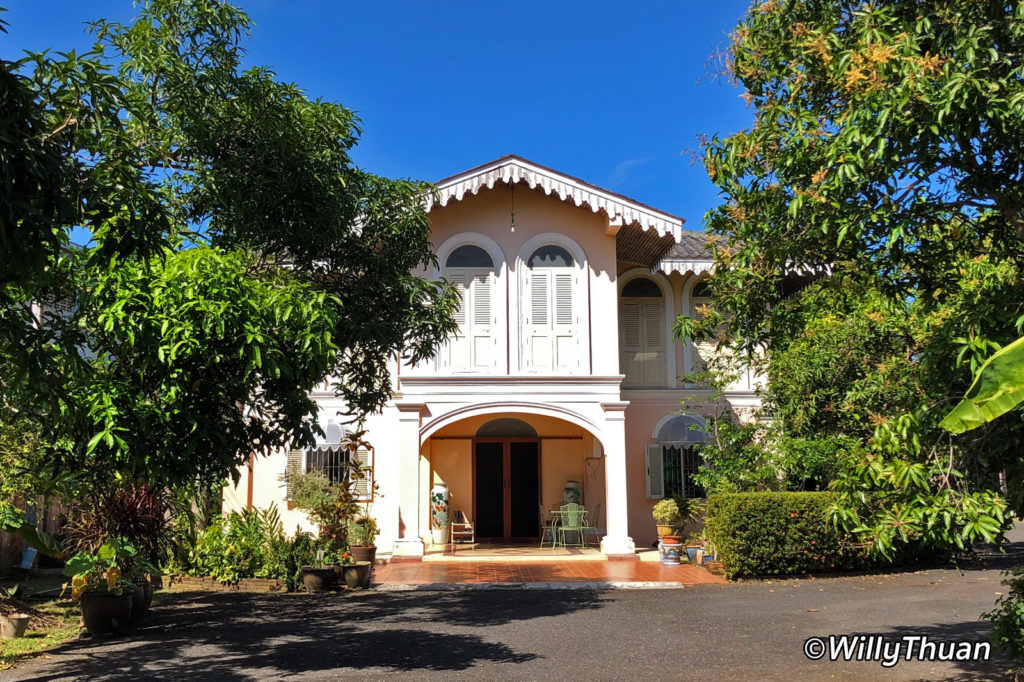 Next to 'Kanok Kwan House' just next to the Kindergarten above, this is a privately own house.
---
13. House on Bangkok Road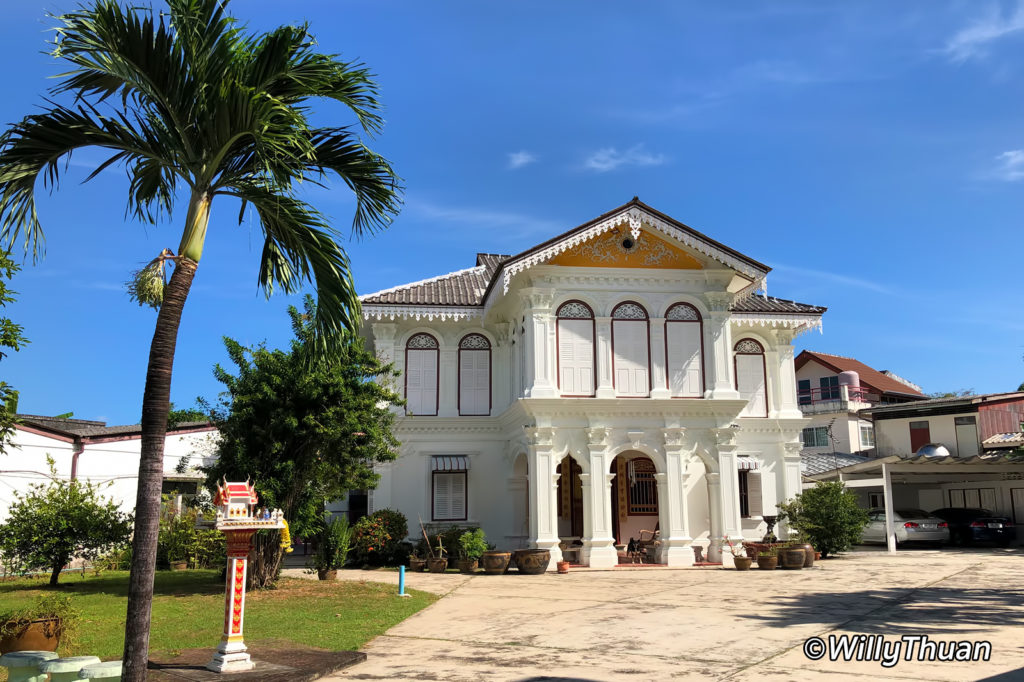 This beautiful mansion is just across the street of the two houses above. Gates are always closed, and the house is also privately owned.
---
14. The Old Post Office
Located on Montri Road, is now a philatelic Museum. Unless you are into stamp collections, there is not much to see inside. Just next to the new post office.
---
15. VT Namnueng Restaurant on Vichitsongkran Street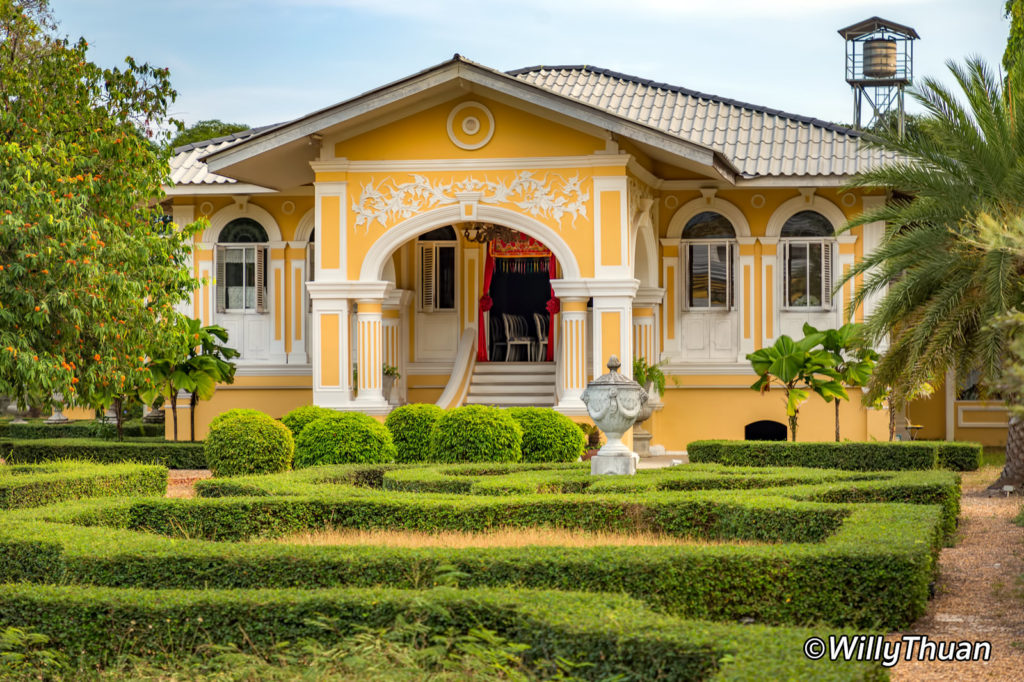 Another beautiful old house that used to be unoccupied. It is built on a large garden just next to Thai Hua school on Vichitsongkran street. This house is now a Thai Vietnamese restaurant but has lost a lot of its charm in the process of renovation.
---
16. House on Satun Road
This house sits on a vast land just opposite a school on Satun Road (between two favourite Kanom Jeen Restaurants). It has been for sale for a long time but didn't get any buyer possibly due to some building restrictions.
---
17. Club on Dibuk Road
I used to admire this almost unknown house for many years. Located on Dibuk road, next to the Shell gas station and just opposite of the vast Wat Mongkol Nimit Temple, people tend to drive too fast in this street to pay much attention to it. Finally, someone saw its value and rebuilt it entirely while respecting its original look. Nice work.
---
18. Kathu Museum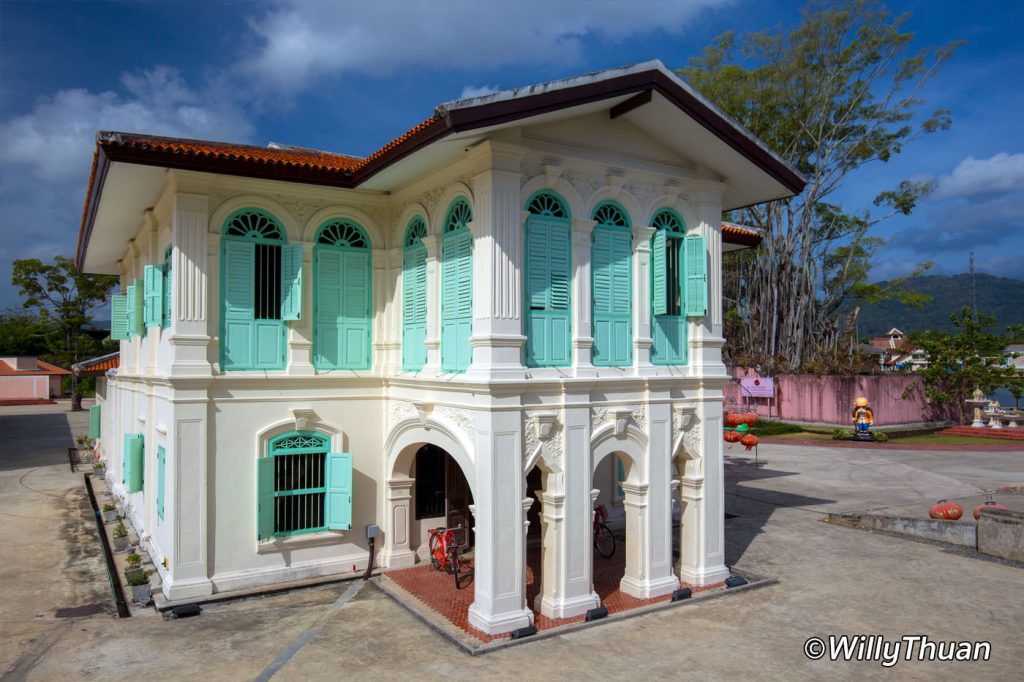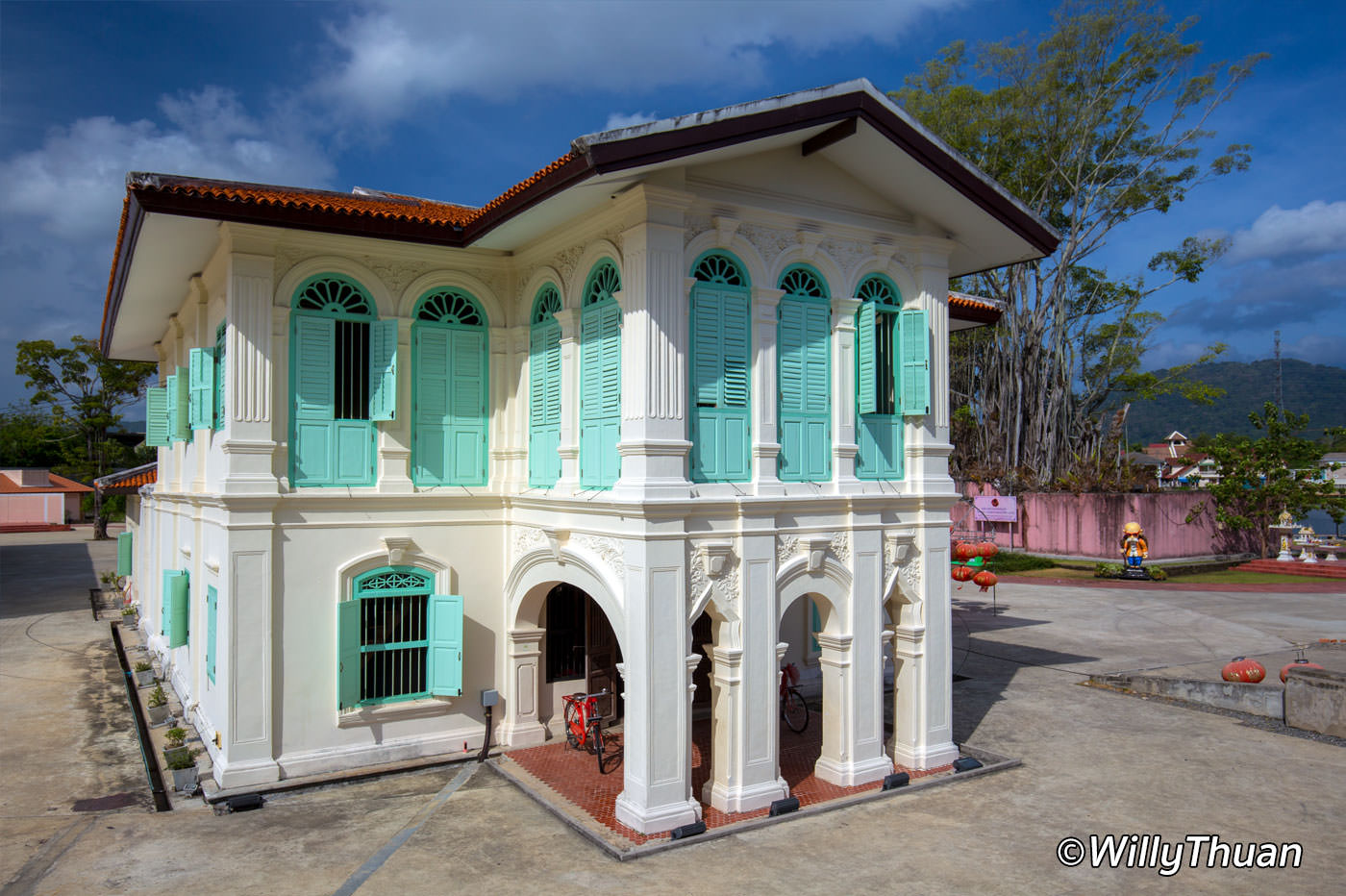 What used to be a very rundown house by the side of the road in Kathu is now transformed into a small but lovely museum about Phuket Food. It used to be part of the large beer storage warehouse.
---
More about Phuket Town
Endless Summer Phuket – Coffee Shop and Boutique in Phuket Town