A walking guide to Phang Nga Road
Phang Nga Road is another historical street that runs parallel to the famous Thalang Road, in Old Phuket Town. Phang Nga Road maybe is less known, but it has a lot of charms, a few local restaurants, and several important historical landmarks and museums. As you walk around, take the time to look at the superbly renovated architecture.
What to see and do on Phang Nga Road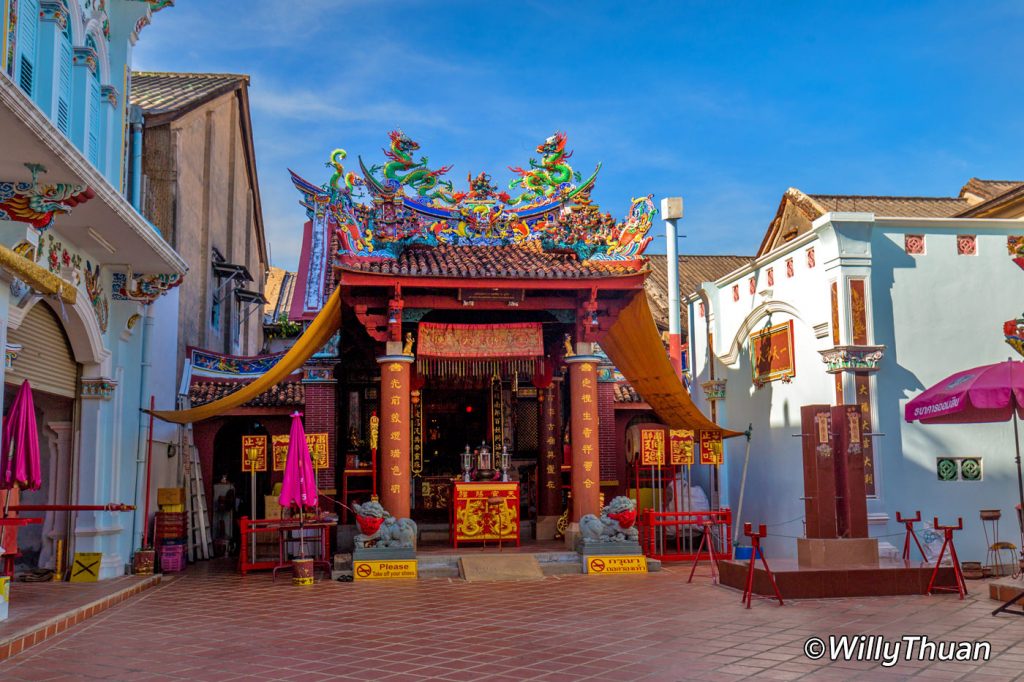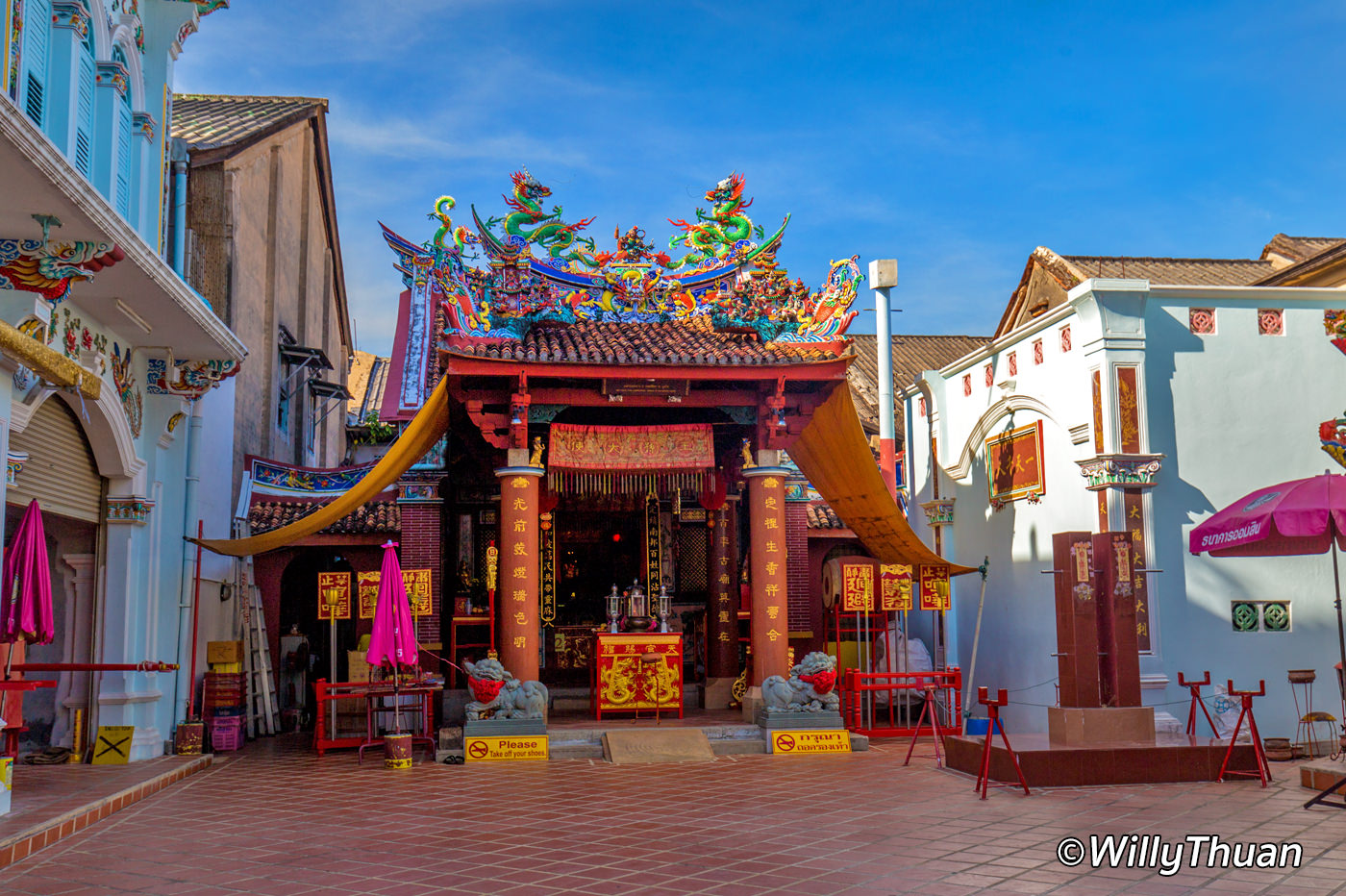 The Shrine of the Serene Light (Sang Tham Shrine) used to be 'the little hidden Chinese temple' tucked away right under your nose on Phang Nga Road, one of the most famous streets of Phuket Town. While most Thais knew all about it, only a few foreigners would know its existence and proudly whisper its secret location to newbies like an old secret passage to some mystic temple.
Phuket 101 receives 250,000 monthly visitors on average (500,000 pageviews/month).
If you wish to advertise on this space or other options available on Phuket 101, just contact us.
The Old Kasikorn Bank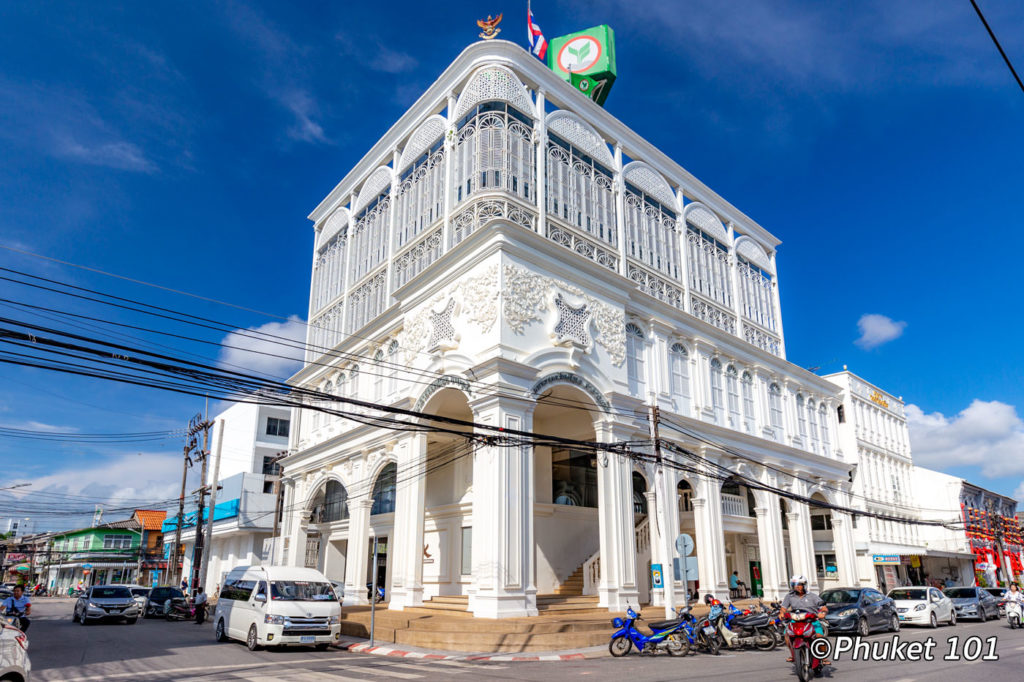 The old Kasikorn bank on Phang Nga Road got a massive facelift and has since become a selfie favourite.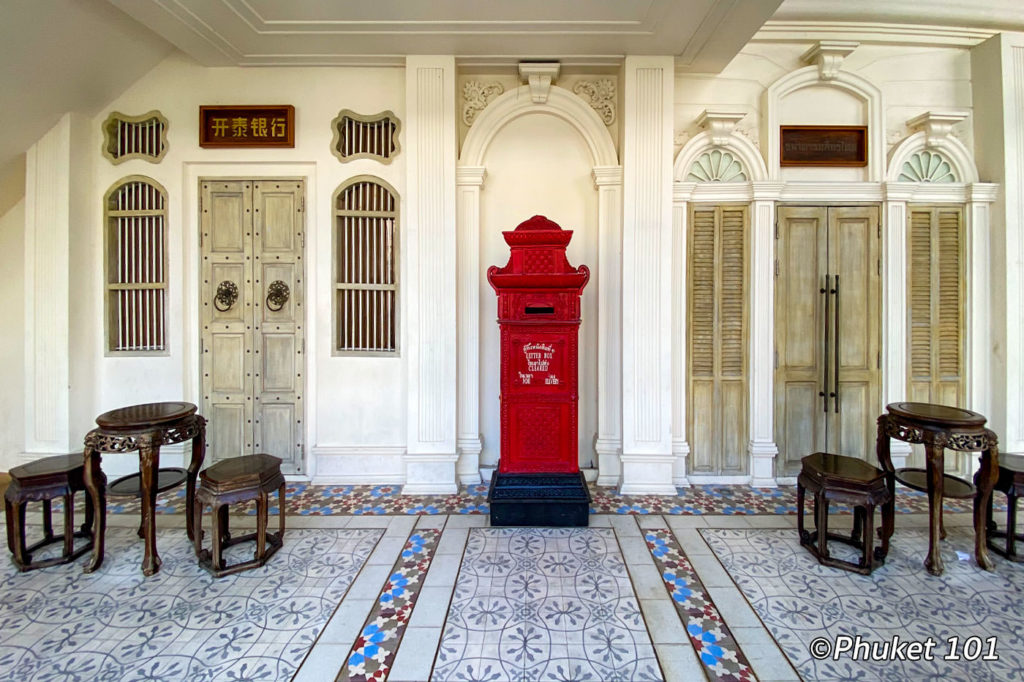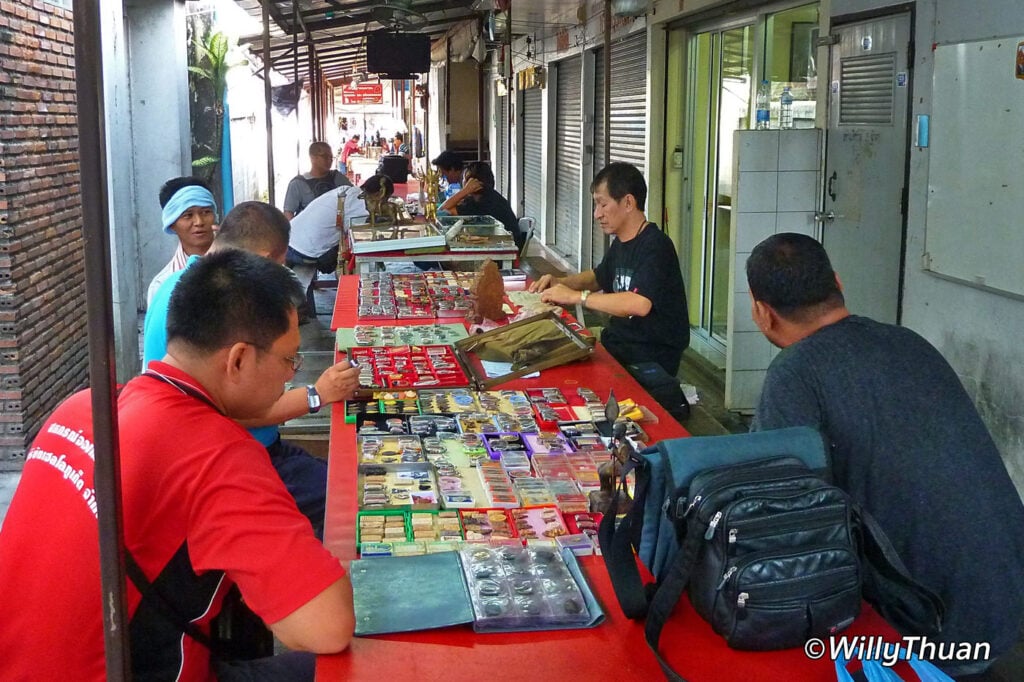 The Phuket Amulet Market is a hidden alley connecting Phang Nga Road to Ratsada Road. It has been open for more than 25 years (when I first arrived) and is still very popular with collectors. These amulets are usually blessed by monks and have special powers; some will protect you or bring you luck. Depending on their age and rarity, amulets can be extremely expensive.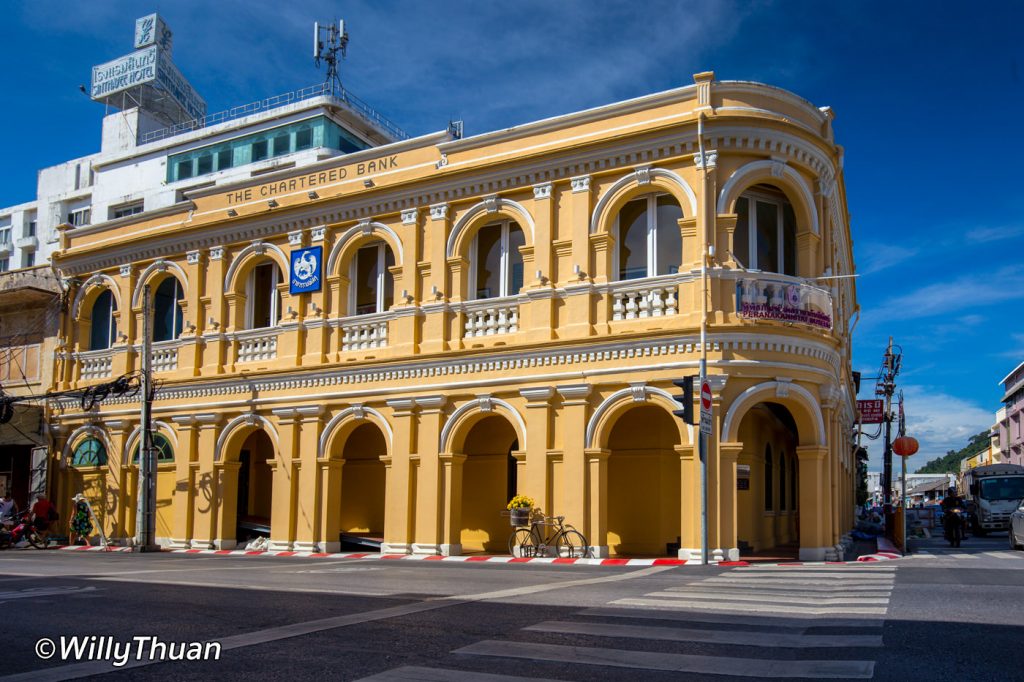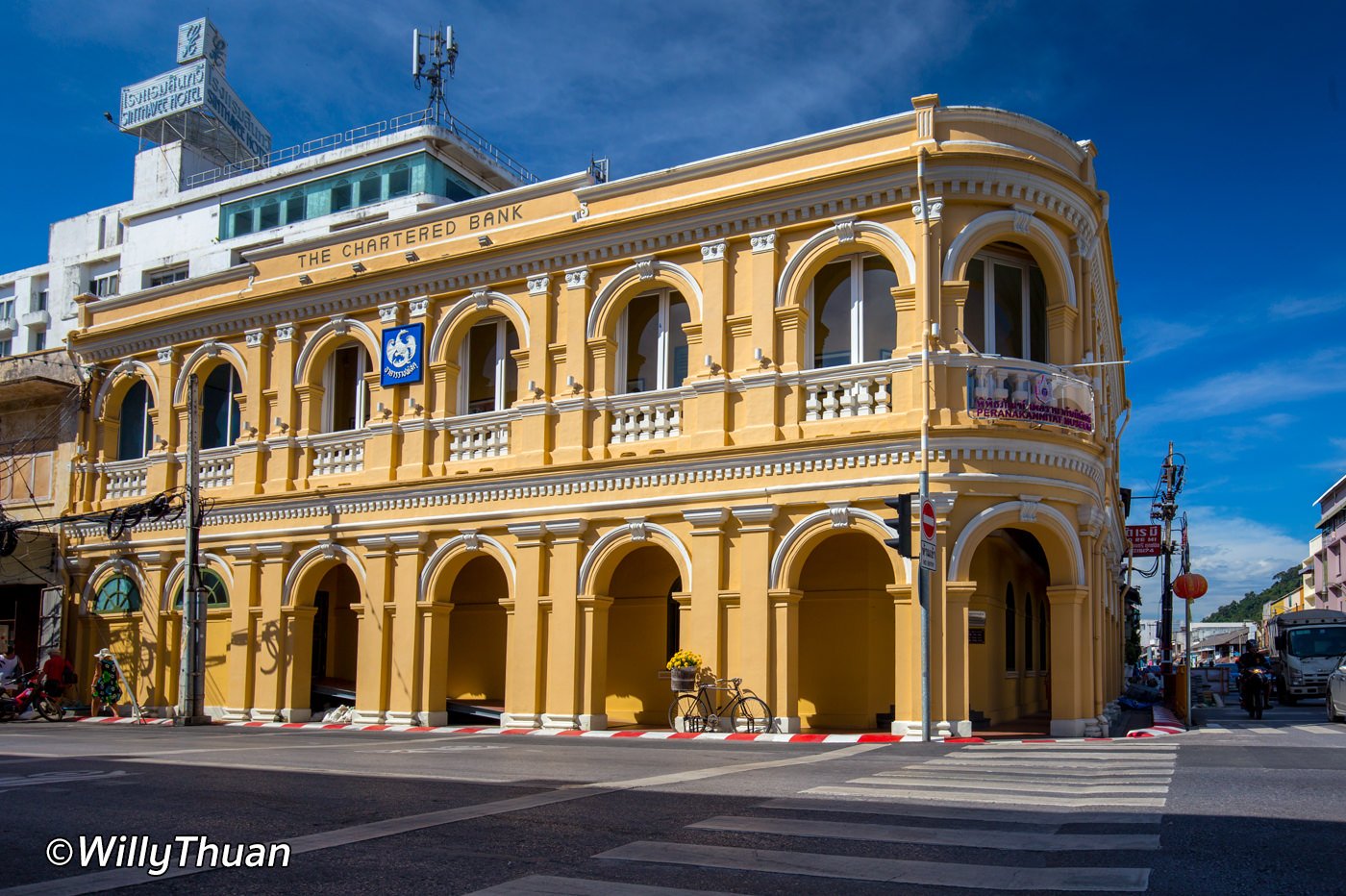 The Baba Museum or Peranakannitat Museum is inside the old yellow 'Standard Chartered Bank', at the intersection of Phang Nga Road and Phuket Road. It's a rather modest museum modest, but the location and the Sino-Portuguese building itself are worth a photo.
Museum Phuket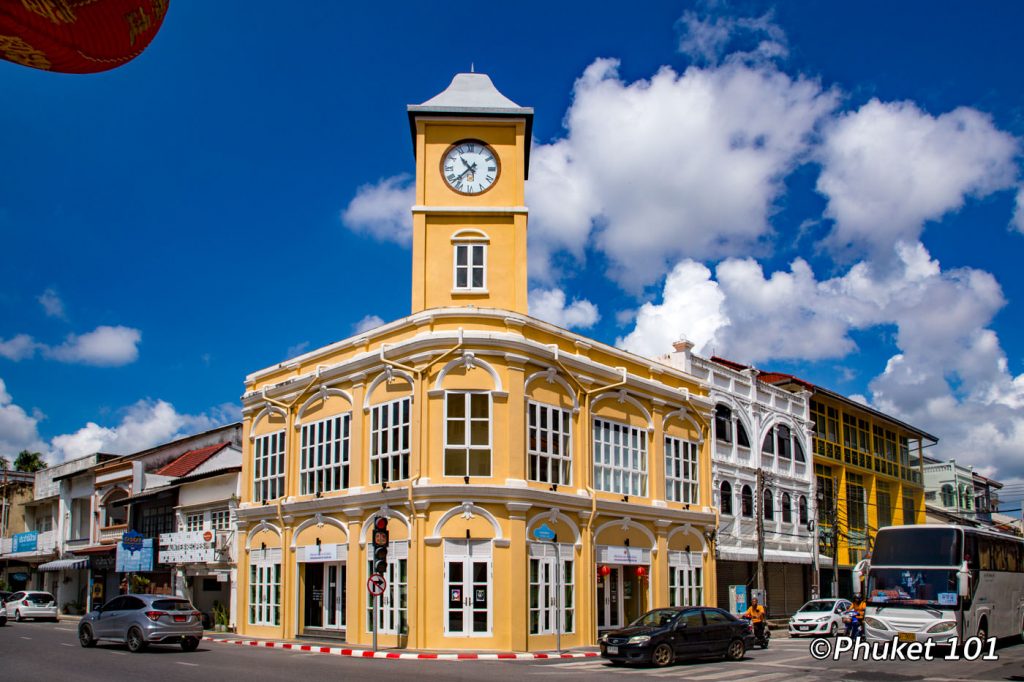 Museum Phuket is another well-known landmark for its clock tower standing high above the main building. Not so long ago, this building was white and neglected, somewhat anonymous if it was not for the clock that was sometimes working, sometimes not. We'll review the museum shortly.
Where to Eat on Phang Nga Road?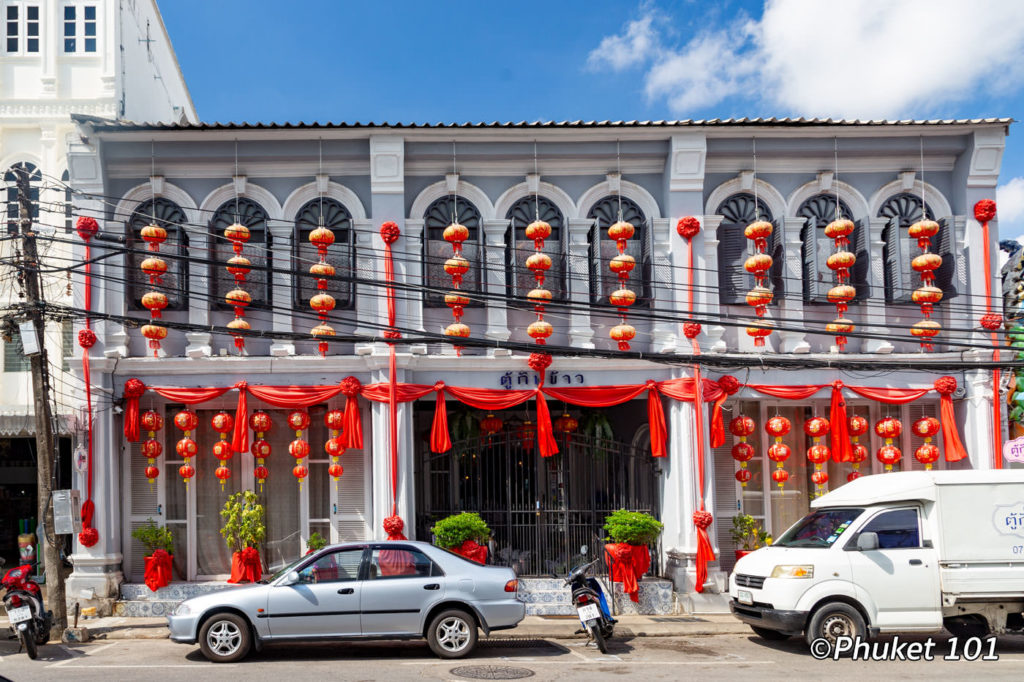 Tu Kab Khao was always a beautiful heritage building. It hosted boutiques and restaurants in the past, but success only arrived with the opening of Tu Kab Khao, an excellent restaurant serving southern specialities
Surf & Turf by Soul Kitchen is a small and excellent restaurant on Phang Nga Road in Phuket Town that received a Bib Gourmand in Michelin Guide.
Lady Coco is a beautiful establishment located in The Memory at On On Hotel on Phang Nga Road, the historic Old Phuket Town. The On On Hotel gained widespread recognition for its appearance in the opening scene of the movie 'The Beach' starring Leonardo DiCaprio in 2000. Lady Coco is both a restaurant and Salon de Thé, providing visitors with a delightful range of beautifully crafted cakes, pastries, ice creams, and dining and beverage options.
Where to stay on Phang Nga Road
The Memory at On On Hotel is a beautifully renovated but affordable hotel with a fun history. Forty years ago, it was just a run-down cheap hostel for many years, and while it had some 'character', people didn' really look at it twice: there were better places to stay.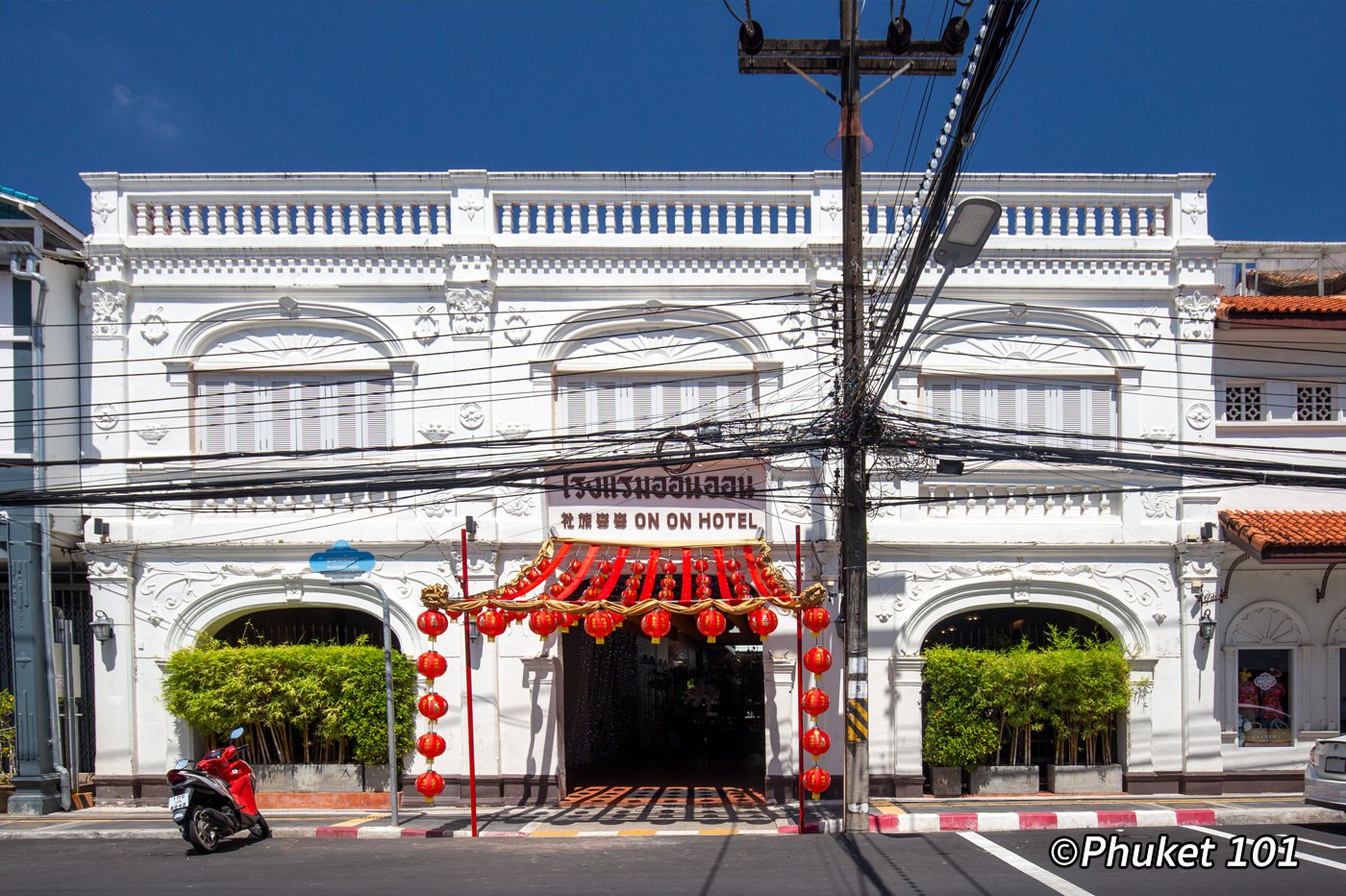 The movie 'The Beach' came along, and a scene at the beginning of the movie was shot inside the On On Hotel. It was a little exaggerated (I never saw anyone washing the walls), but it wasn't far from what On On look at the time. It was also proportionally cheap, with rooms starting at 180 baht, and luxury rooms at 350 baht, with private bathrooms! Read more
Location: Phuket Town
Range: 3-star
Address: 19 Phangnga Rd, Tambon Talat Yai, Mueang Phuket District, Phuket 83000
Phone: 076 363 700
Open: 24 hours
Facebook: https://www.facebook.com/MemoryatOnOn/

Shopping on Phang Nga Road
South Wind Books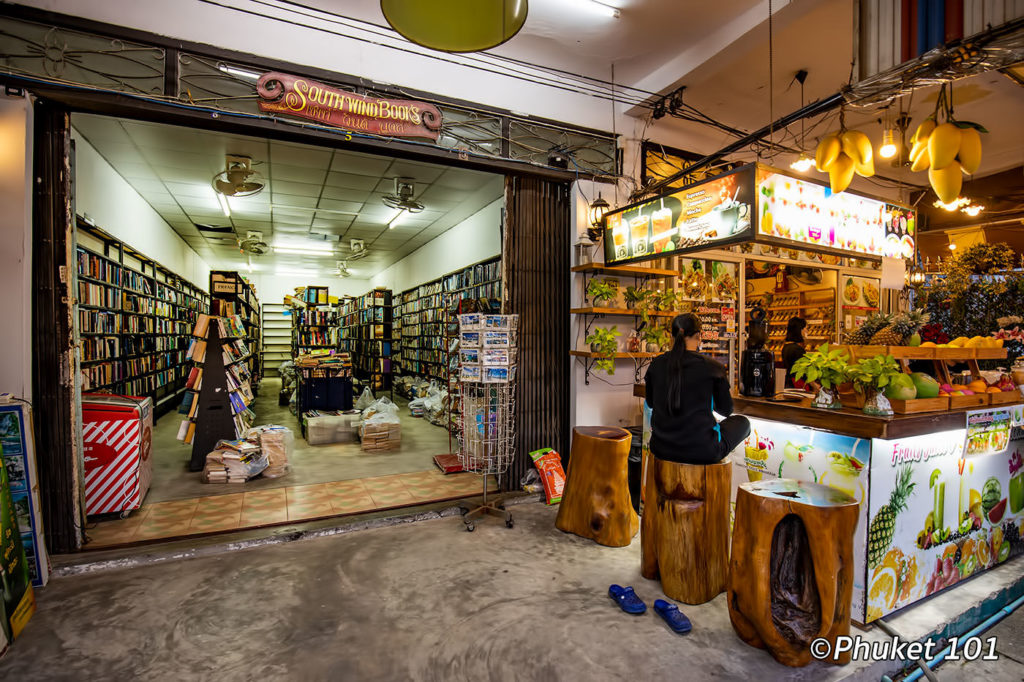 South Wind is one of the oldest second-hand book shops on the island. It used to be very popular, but as you can expect, paperback books are not as sought after as they use to be a decade ago.
Address: 3, 5 Phangnga Rd, Talat Yai, Mueang Phuket District, Phuket 83000
Open: 9 am – 9 pm
Phone: 089 724 2136
---
More Photos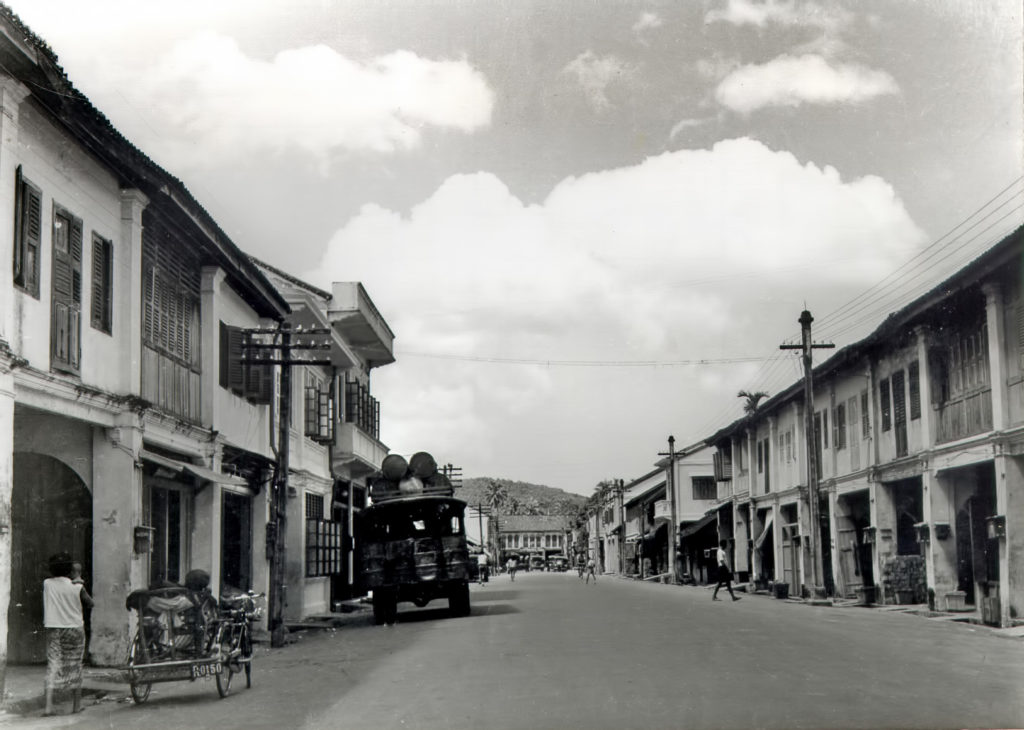 ---
Phang Nga Road Map
---
Phuket Streets
---
More reading