Thalang Road and Old Phuket Town
Thalang road, the historic heart of Old Phuket Town, has saved most of its old Sino-Portuguese houses and is now the best-known street in town. Many shop-houses and mansions got refurbished, repainted or entirely rebuilt. Travellers find Thalang road and Soi Romanee real nice, but you'll find many little gems hidden here and there in the streets around.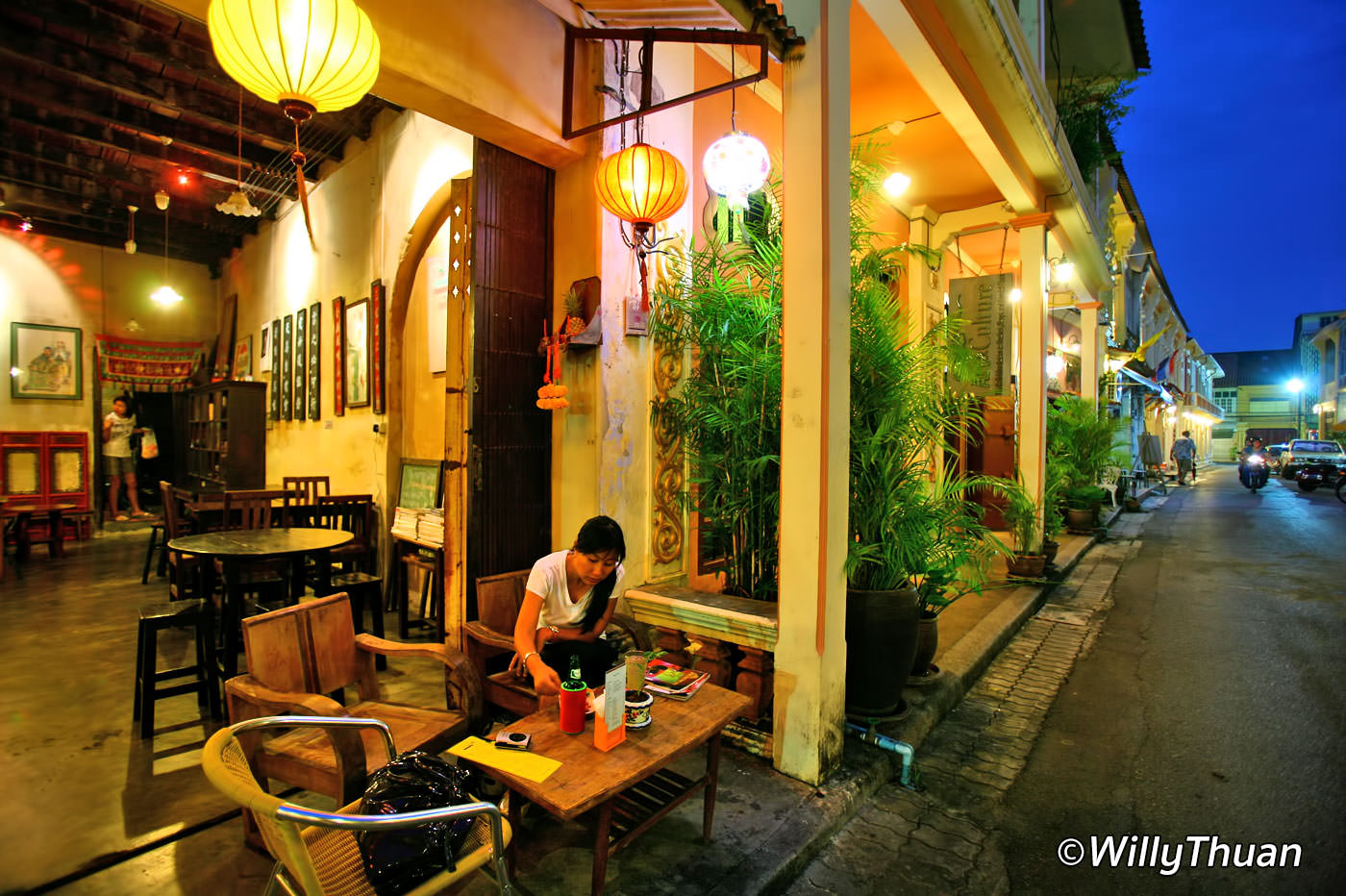 Even though I do appreciate the effort of renovation, I still prefer old houses in their state of… old houses. You can feel their story, how many lives they witnessed and how many little secrets they are hiding. Soi Romanee, for instance, was once the naughtiest area in town, and not where the sophisticated girls were. Today it is the trendiest and most renovated street. Nice, but soulless.
"It costs a lot to make a nice new house from an old house. It cost a lot more to make a nice old house out of an old house". China Inn is the only house in Phuket to spend more to apply this idea. It takes is more than just fresh paint to preserve the spirit of an old townhouse, walk in front of the China Inn, and you will instantly know what we are talking about.
---
Phra Phitak Chyn Pracha Mansion known as the 'Blue Elephant' restaurant didn't see it this way. This huge Mansion has a long history, it was once a trader's house and was long abandoned. Surrounded by a huge grassy park and giant trees it was a mysterious place. I could never walk by this house without staring at it, imagining all the history and stories hidden behind these closed wooden windows. It was fascinating and a bit eerie at the same time, but we loved it. It was grand.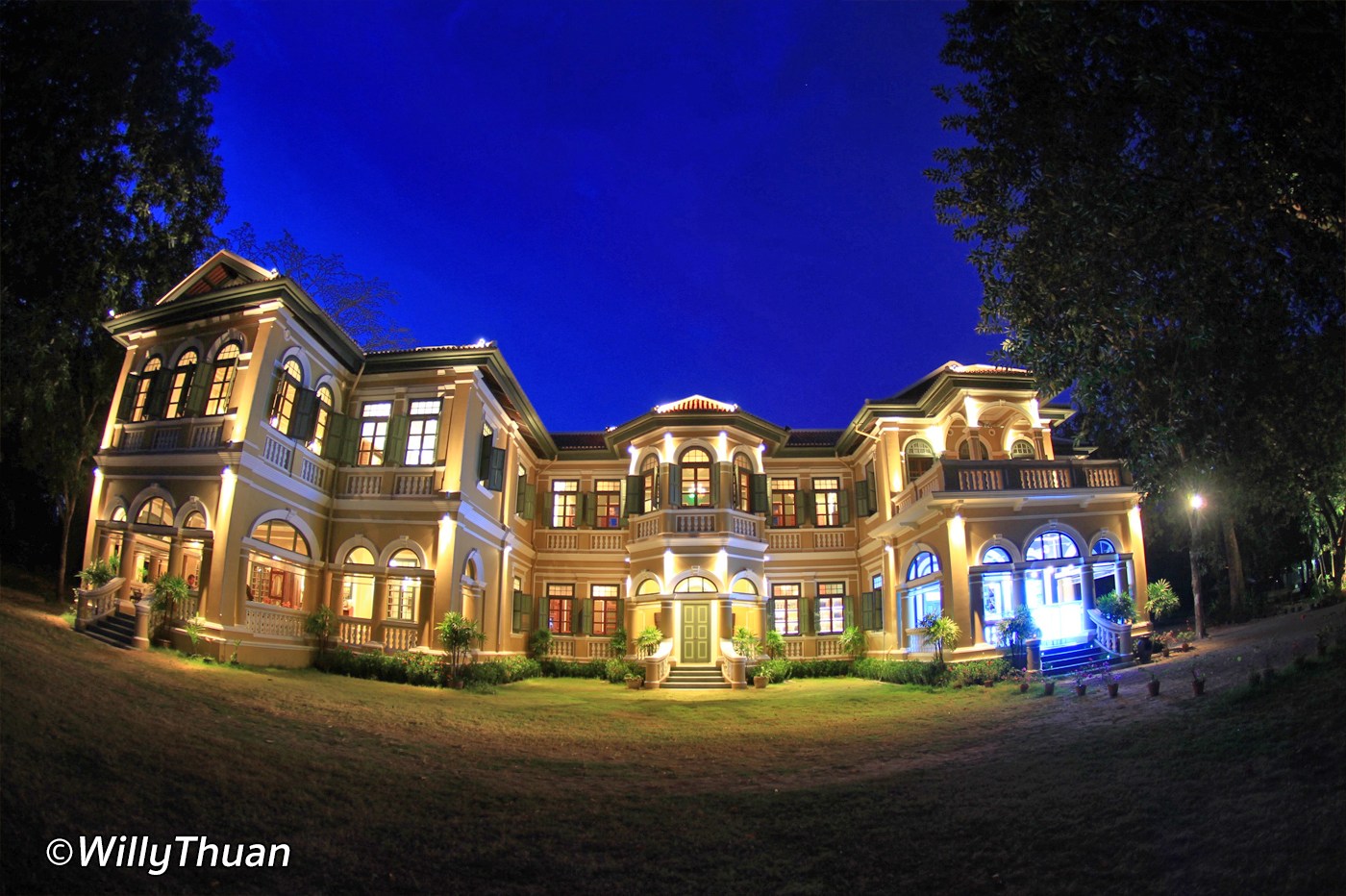 And I was not alone, a lot of people unsuccessfully tried to buy it. Finally, what we thought would never happen finally happened, renovation works were starting. It took a while, and to their credit, they did their best to preserve the architecture, features and colours, but just like I anticipated, they lost the soul of the house. Now it's just a beautiful restaurant, but it lost its magic.
---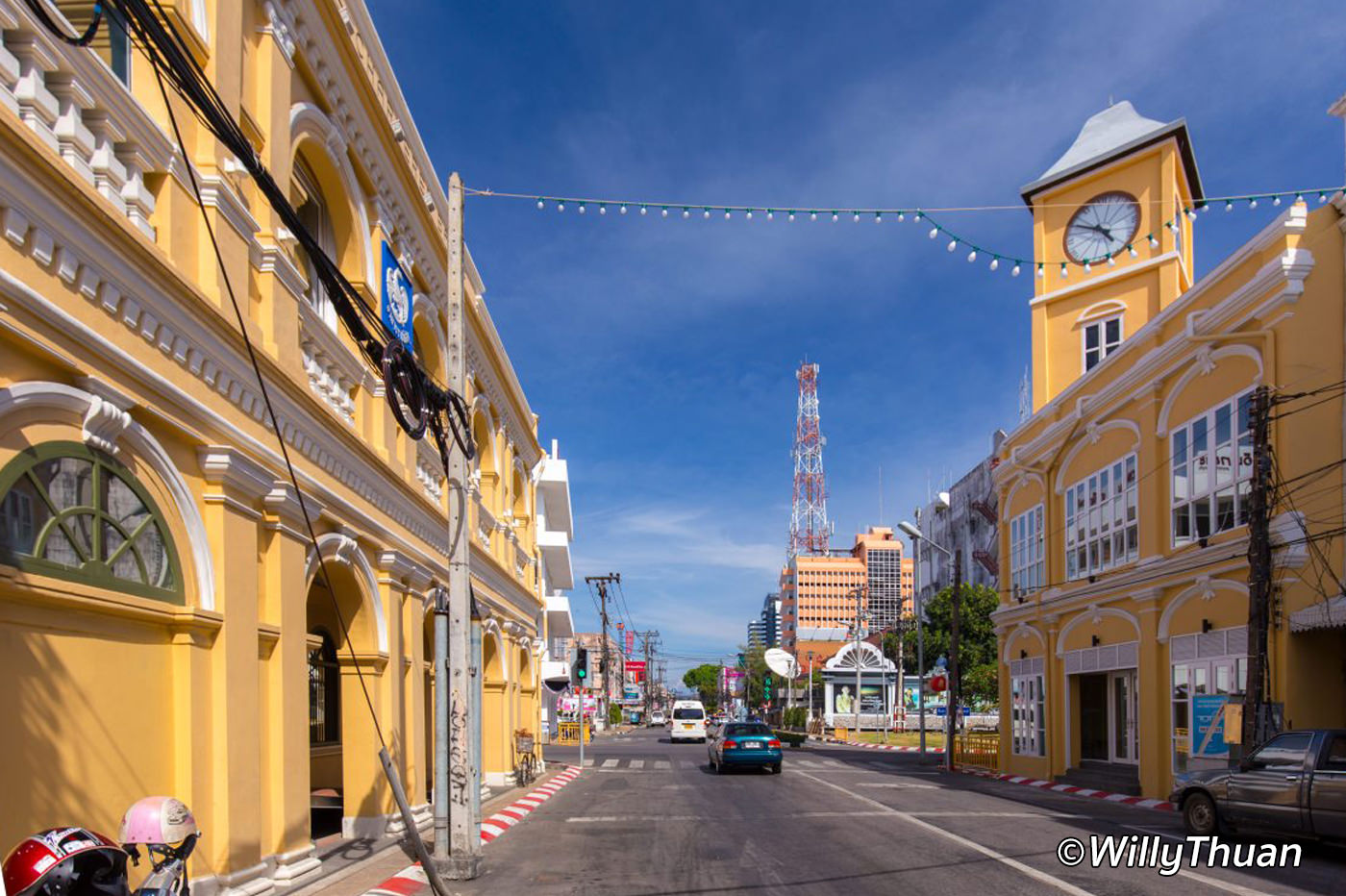 ---
Around Thalang Road
These old renovated streets still provide many angles and lights to satisfy any photographer's itchy finger. Among the well known Sino-Portuguese houses are the beautiful 'Thai Hua museum' and Pirrera Cafe. Thalang, which was the first to bury its ugly electric cables underground, is built with the typical archway to protect the walkers from rain and sun. All the shop-houses are often built around the same layout: three floors with small windows in the front and the back to preserve the fresh air and with bars to protect from bad guys.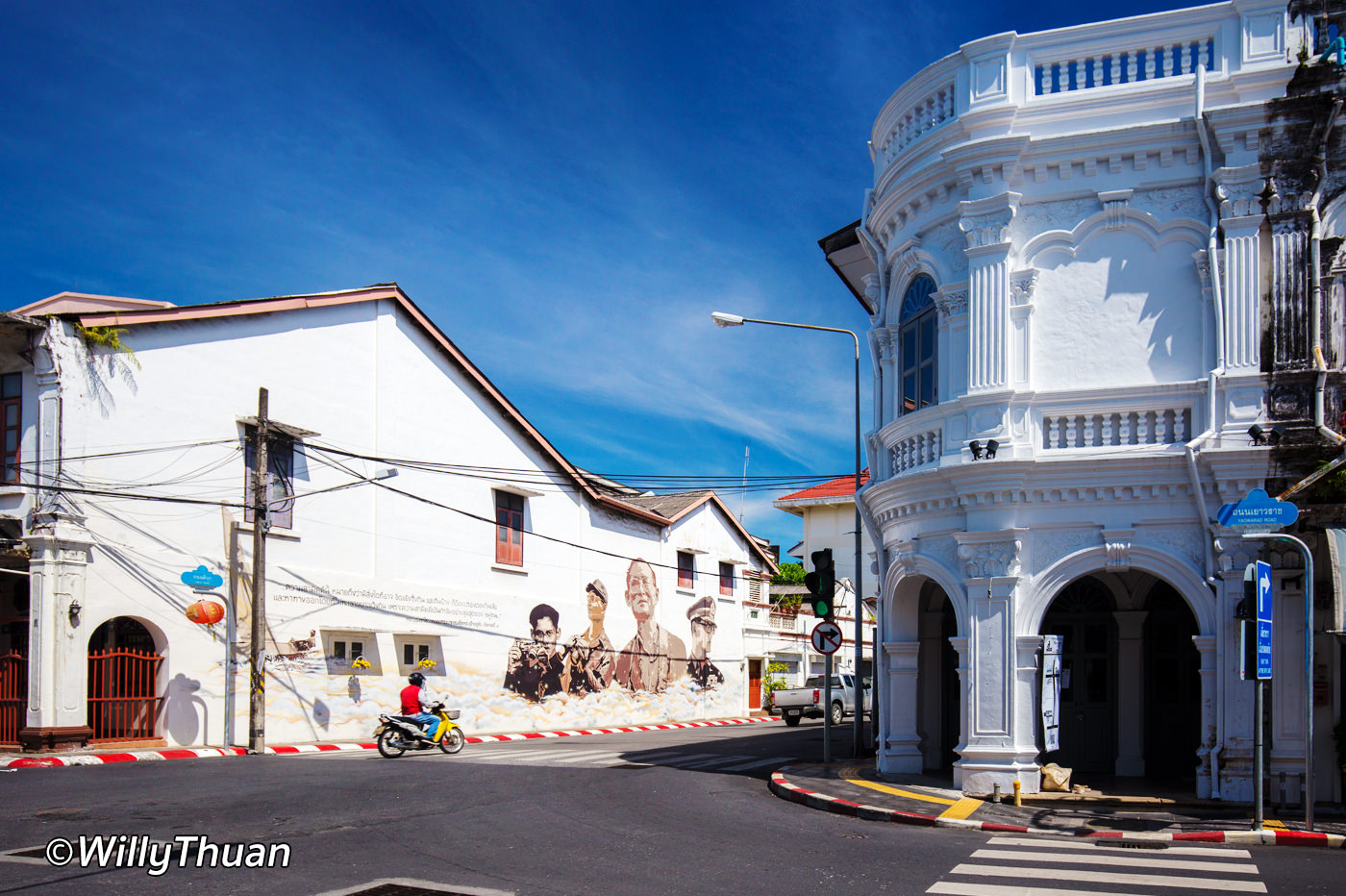 The old Chinese pharmacies are surprisingly timeless, and hairdressers are coming straight out of a 60's movie. If you want to take photos in there, get ready to be told off, people here are running a business, and they are more photographers than buyers. Many shop-house along the street is privately owned and hide their pretty renovated facades behind ugly thick bars. Maybe they also had enough of the thousand people taking photos of their porch.
---
Where to Eat
You'll find plenty of small cafes and restaurants all along the street, China Inn, which is also a shop, is the most attractive one but it's a bit pricey, and seats are limited. Next to it is the humble but famous Kopitiam by Wilai, serving Hokkien fried noodle, their speciality. One Chun is also one of the great local restaurants in Phuket town, just next to the weekend walking street market.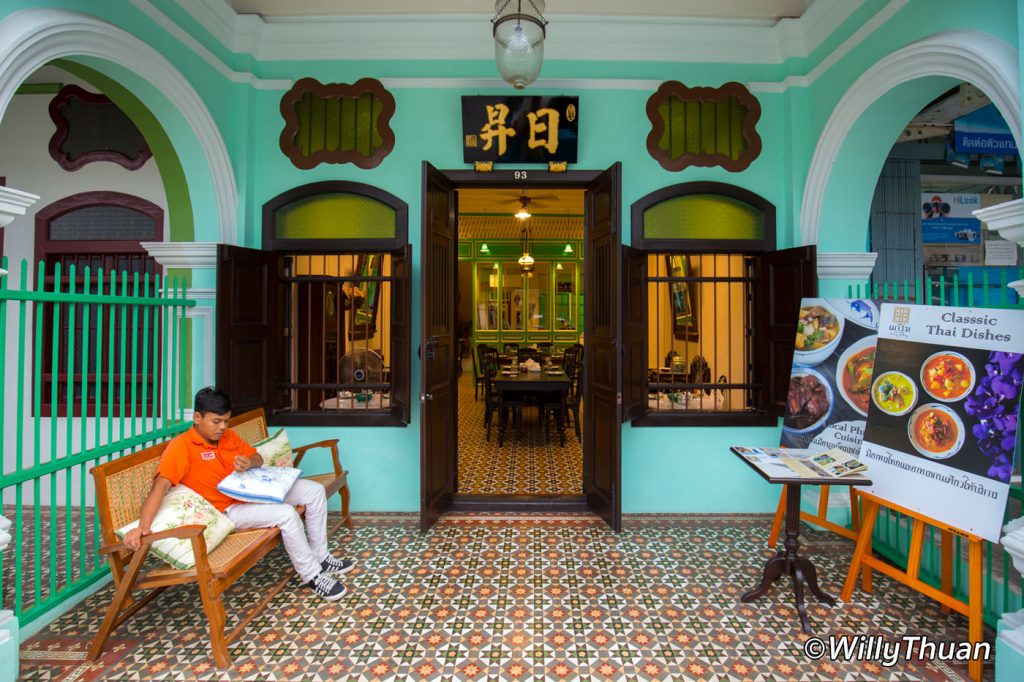 Raya House is one restaurant you absolutely must try. It's a fantastic old house, run by two old ladies and serving excellent Thai food. What they did is even better than a good renovation: they didn't renovate at all. Maybe some fresh paint once every ten years, but the house is as it always was. Despite being hidden behind an ugly 'club', the place is becoming extremely popular. Thai celebs coming from Bangkok often eat there. Try 'yellow curry crab with Kanom Jeen' (rice noodles)'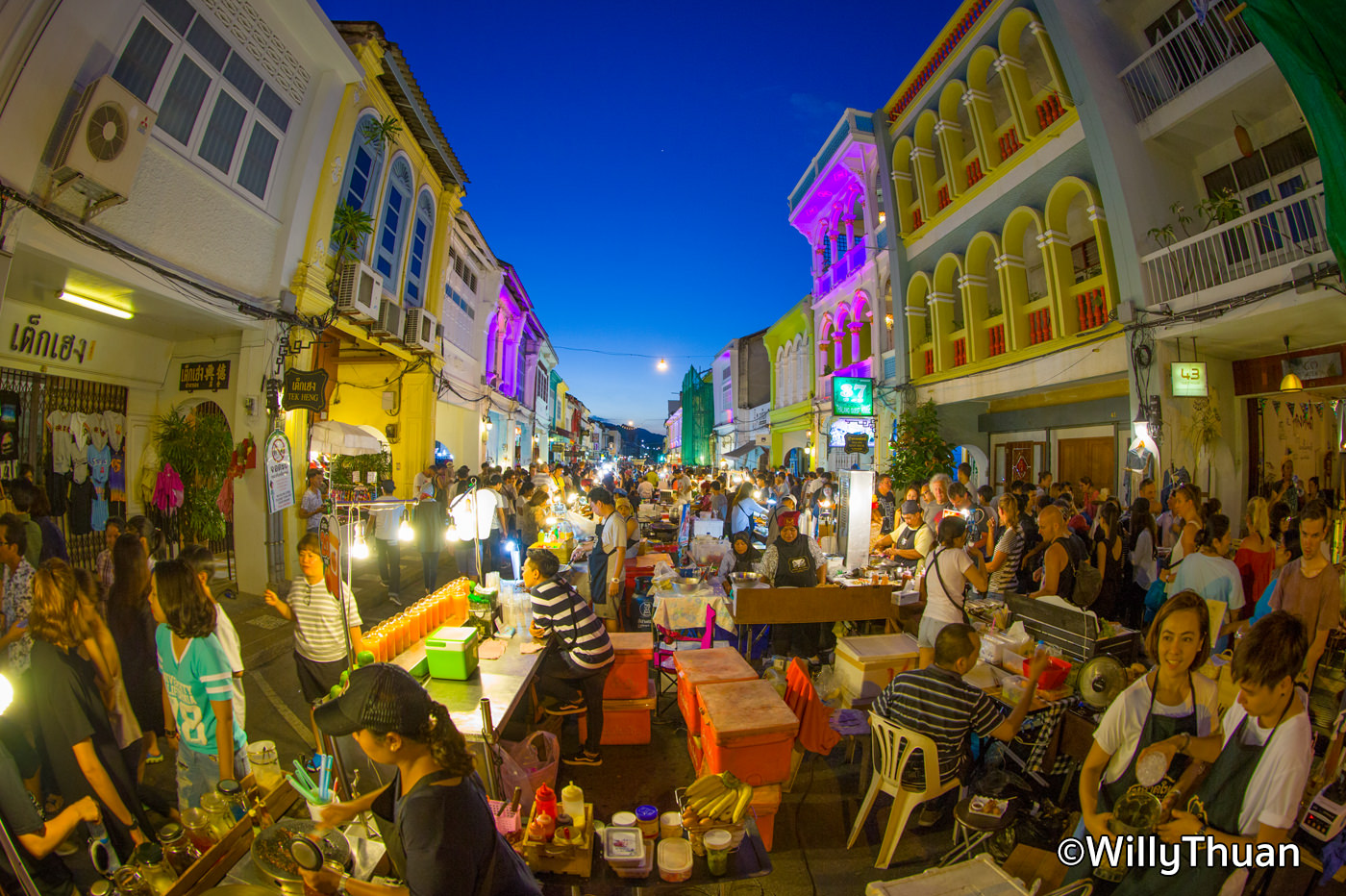 Once a year, thousands of people will join the Phuket town festival. Every shop will open up to the street, selling all kinds of local foods and sweets. It's always fun to blend with the locals, but it can get severely crowded. Don't miss the Sunday Walking Street on Thalang Road and our Phuket Town Walking Map
---
Useful Tips
There are some fascinating 'not yet renovated' mansions in the streets around… Click here to see the "18 Amazing Mansions in Phuket Town."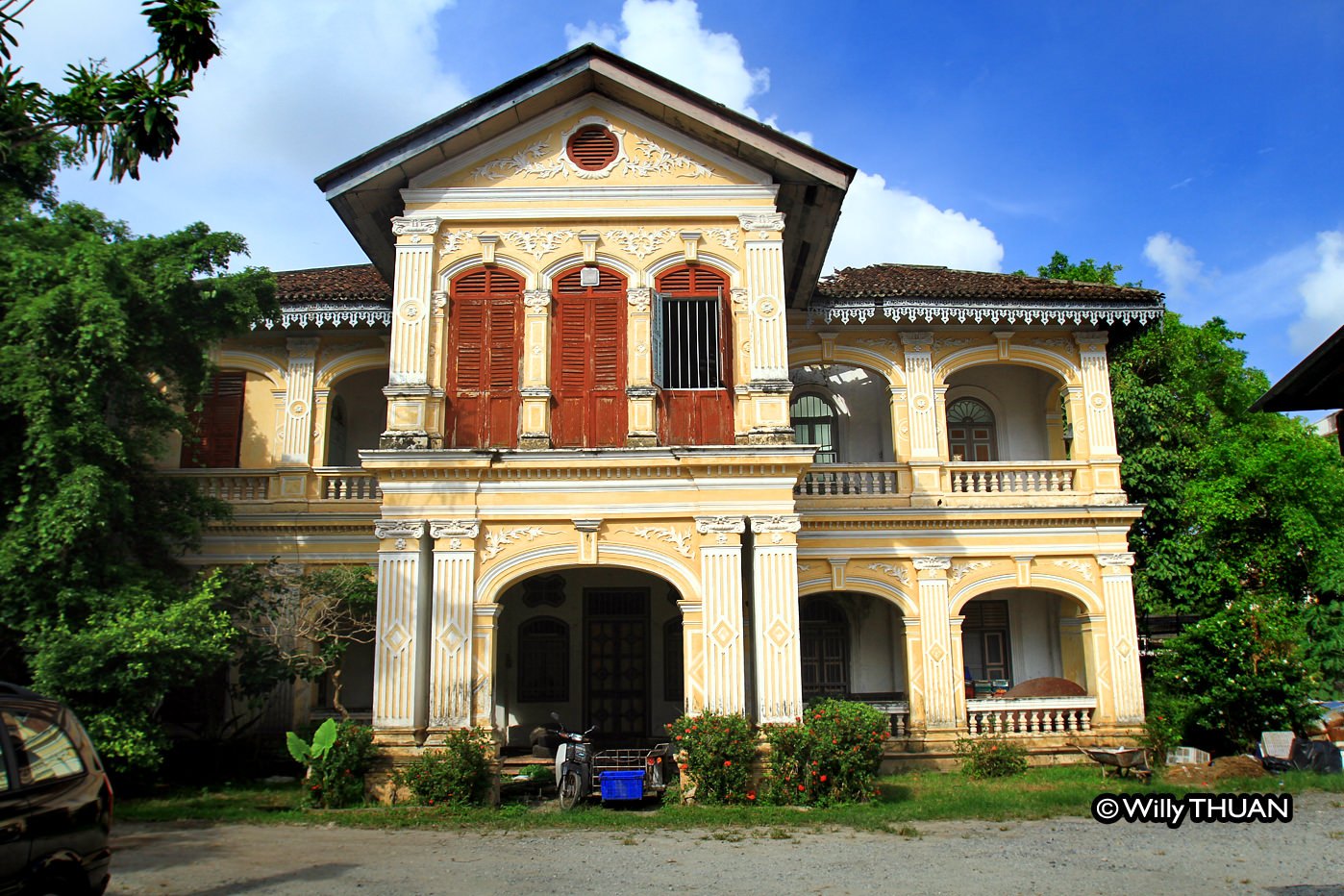 ---
Photo Gallery
---
Thalang Road Street View
---
Thalang Road Map
If you are on mobile, add the map here: https://goo.gl/maps/1fCGd7dsYjTgNn4N8