China Inn Restaurant
The list of Restaurants to try when in Phuket is longer than you think! China Inn is a lovely little restaurant in the middle of the Thalang Road, the historical street of Phuket Town. Everyone who has walked down that street admired it and most even took photos. But how many stepped in or had a lunch in its garden? Not that many.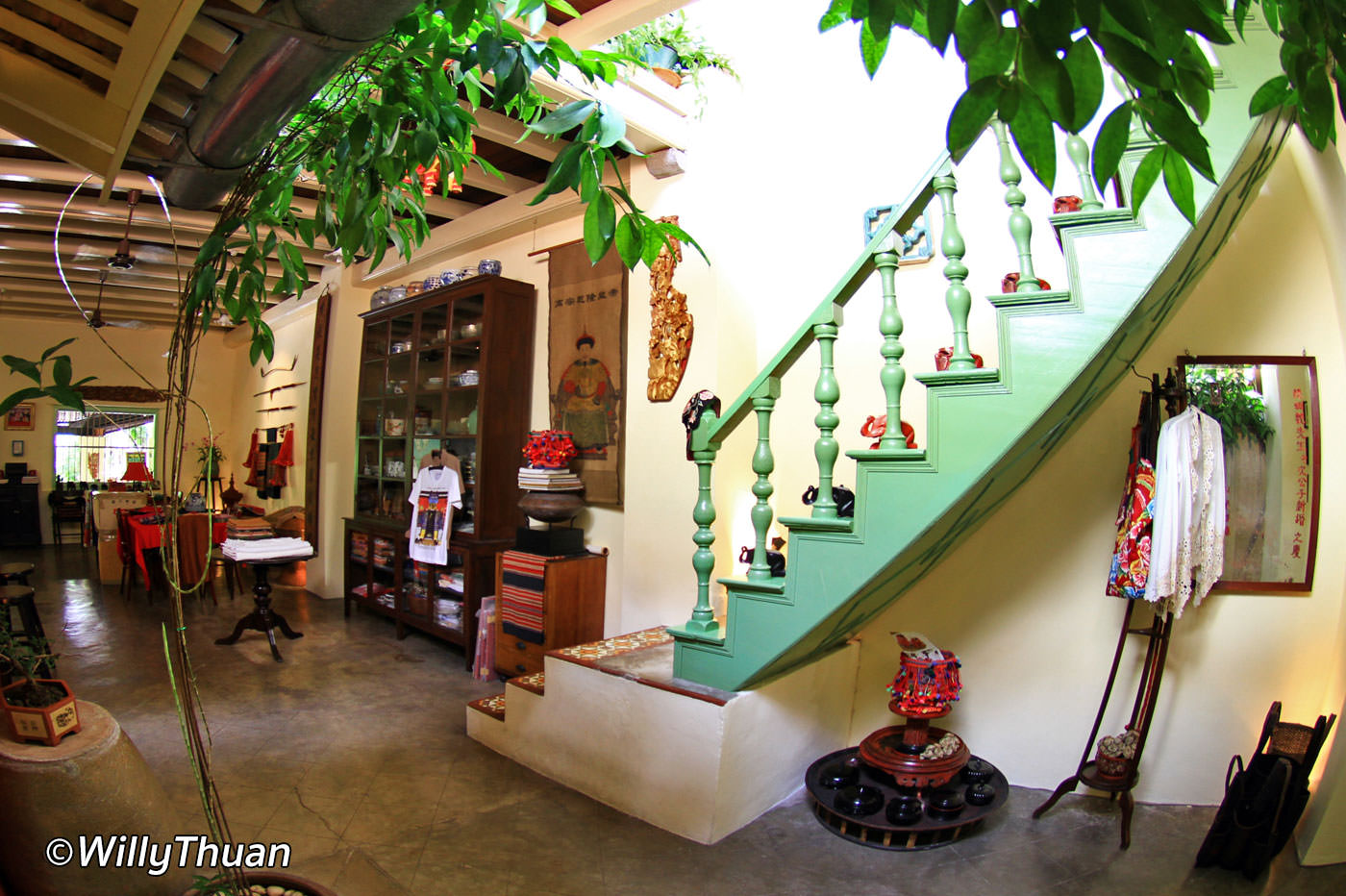 China Inn Restaurant was an old family house renovated with great taste and style, a lot of money and more than two years work. They didn't fall in the usual trap of making a new house out of an old one, they kept the soul of the house alive and you can't help but admiring the result. The typical Sino-Portuguese red facade, the Chinese doors and beautiful floor tiles are an invitation to lunch.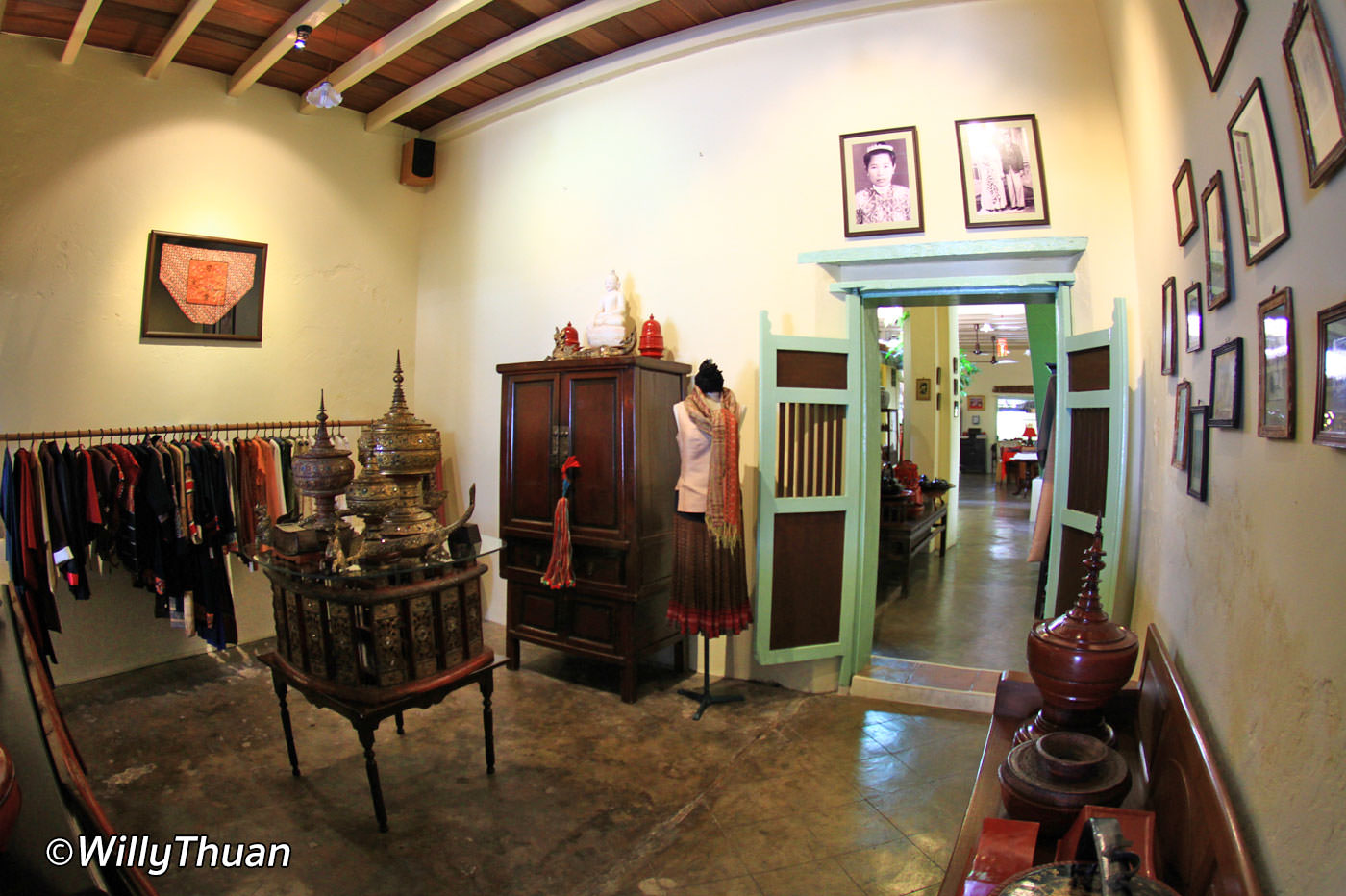 China Inn Restaurant is also an antique and handicraft shop and the first room is full of items to browse or buy. Except a blackboard with a hand written menu outside the house, no one will greet you or invite you inside, so help yourself and walk in. Pass the shop and enter the second room where you might find someone at the counter to walk you to the garden where only few tables are set. This is one of the surprising aspects of China Inn; house is beautiful, food is good, but staff is cold like if they were actually doing you a favour by allowing you to have lunch.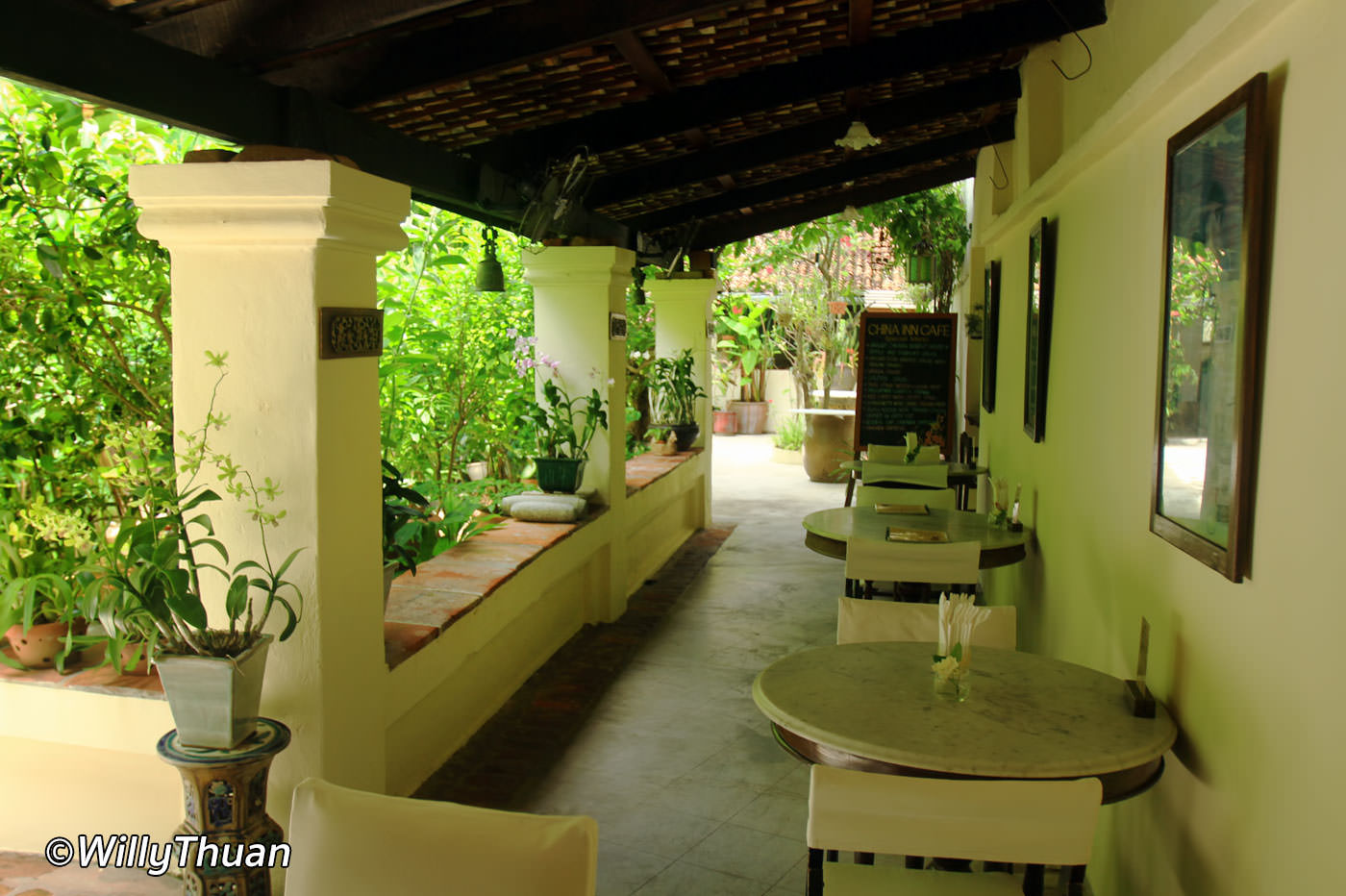 The garden area is relaxing and nice for a peaceful lunch so don't go there is you have to be somewhere soon… time seems to move at a different pace, and thirty minutes can pass before your first course is served. But that's ok, take your time to explore the place, you might want to go upstairs too where they sell Chinese style clothing… China Inn used to have a room for rent up there, but they no longer rent it.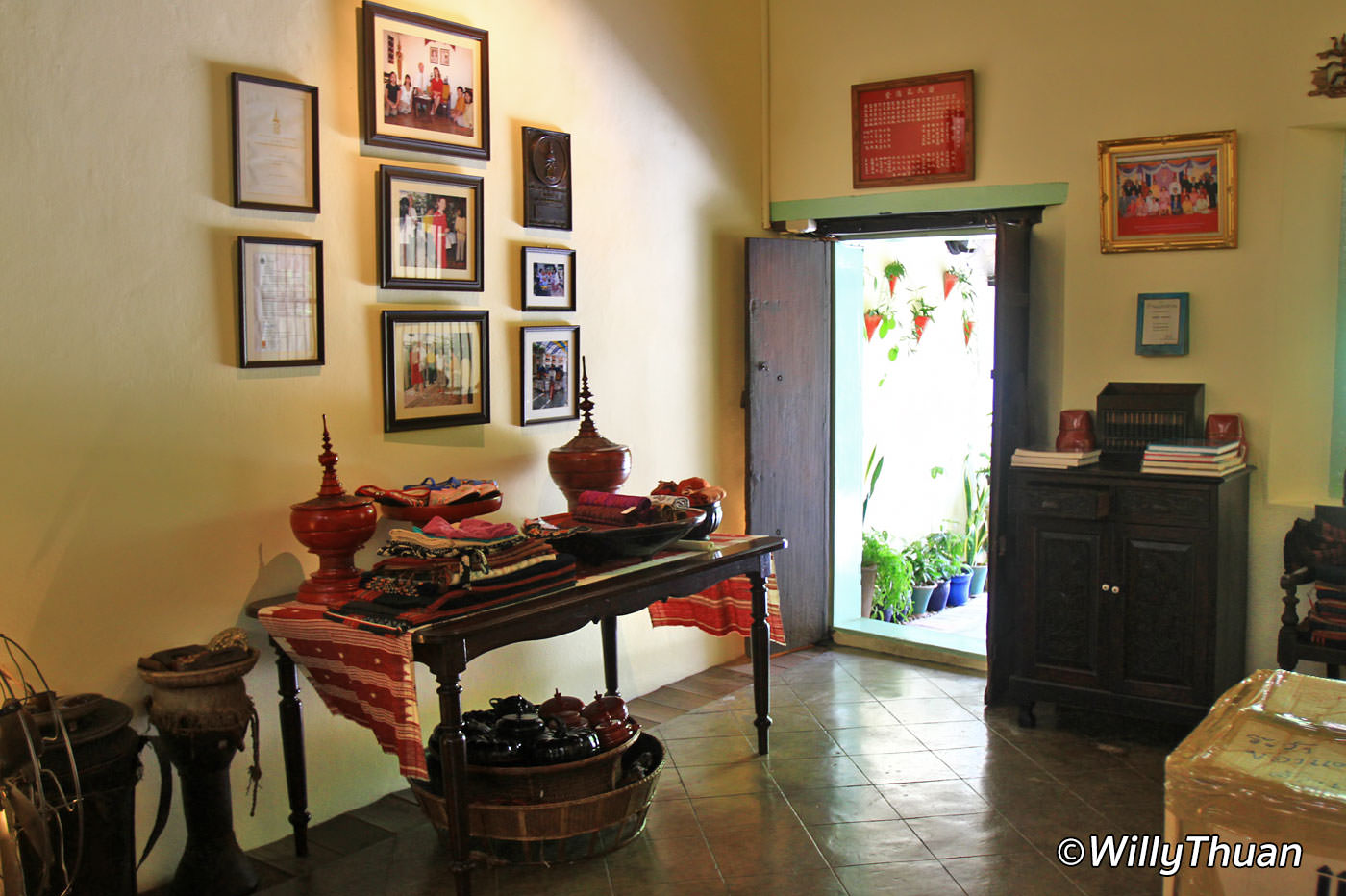 We ordered Thai dishes as it seems the logical choice in a Sino-Portuguese house, but you also can select European fusion dishes. The Pomelo salad was very nice and the Massaman curry with shrimps was also excellent.
I went there more than five times, and I always reach the same verdict. Service is bland, food is slow and a bit pricey, but the house is beautiful. The food is good and matches the atmosphere of the house, so I still take my friends when exploring the Old Town.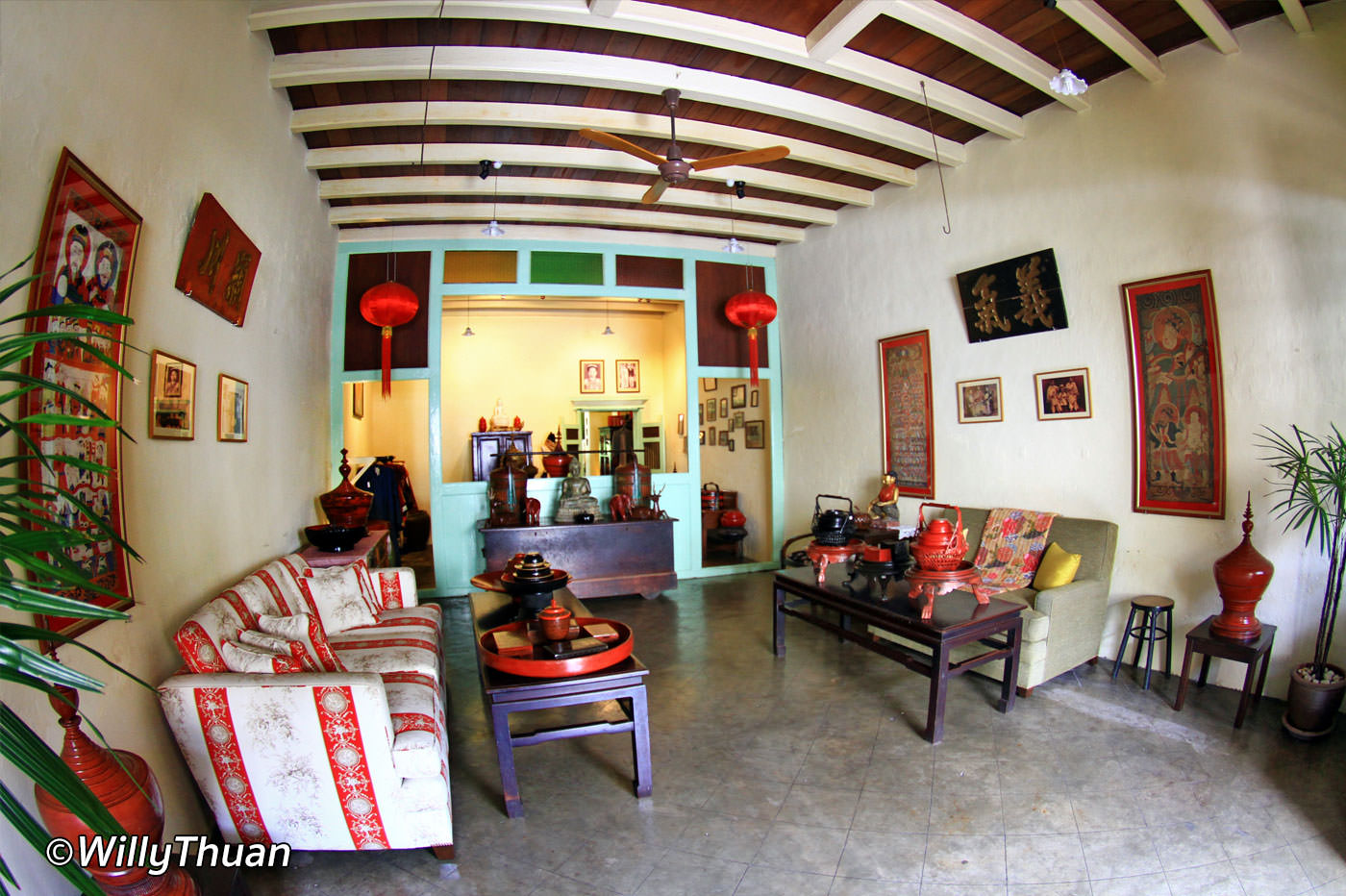 China Inn Information
Location: 20 Thalang Road, Phuket-Town, 83000
Open: 10.30am – 6pm – Closed on Sunday
Phone: 076 356 239
China Inn is located on 20, Thalang Road (between Wilai Restaurant and Kopitiam) and opens only for lunch, from Monday to Saturday. Keep in mind that it is closed on Sunday, travellers often forget that Phuket Town is pretty quiet on that day! Call 076-356239 if you want to secure one of the very few tables.
China Inn Photos
China Inn Map