What to Do at Jungceylon?
Jungceylon is a massive shopping mall in the very centre of Patong Beach and still the largest on Phuket Island. Covering 200,000 square meters, it's so vast it feels like a city within a city. Expect to find many souvenirs shops, dozens of restaurants, a department store, cinemas, electronic shops, massage, a two-storey supermarket and a lot of attractions on the upper levels. Jungceylon is a perfect hideaway when it rains in Phuket or when the heat becomes unbearable, and occasionally people go there for shopping 😀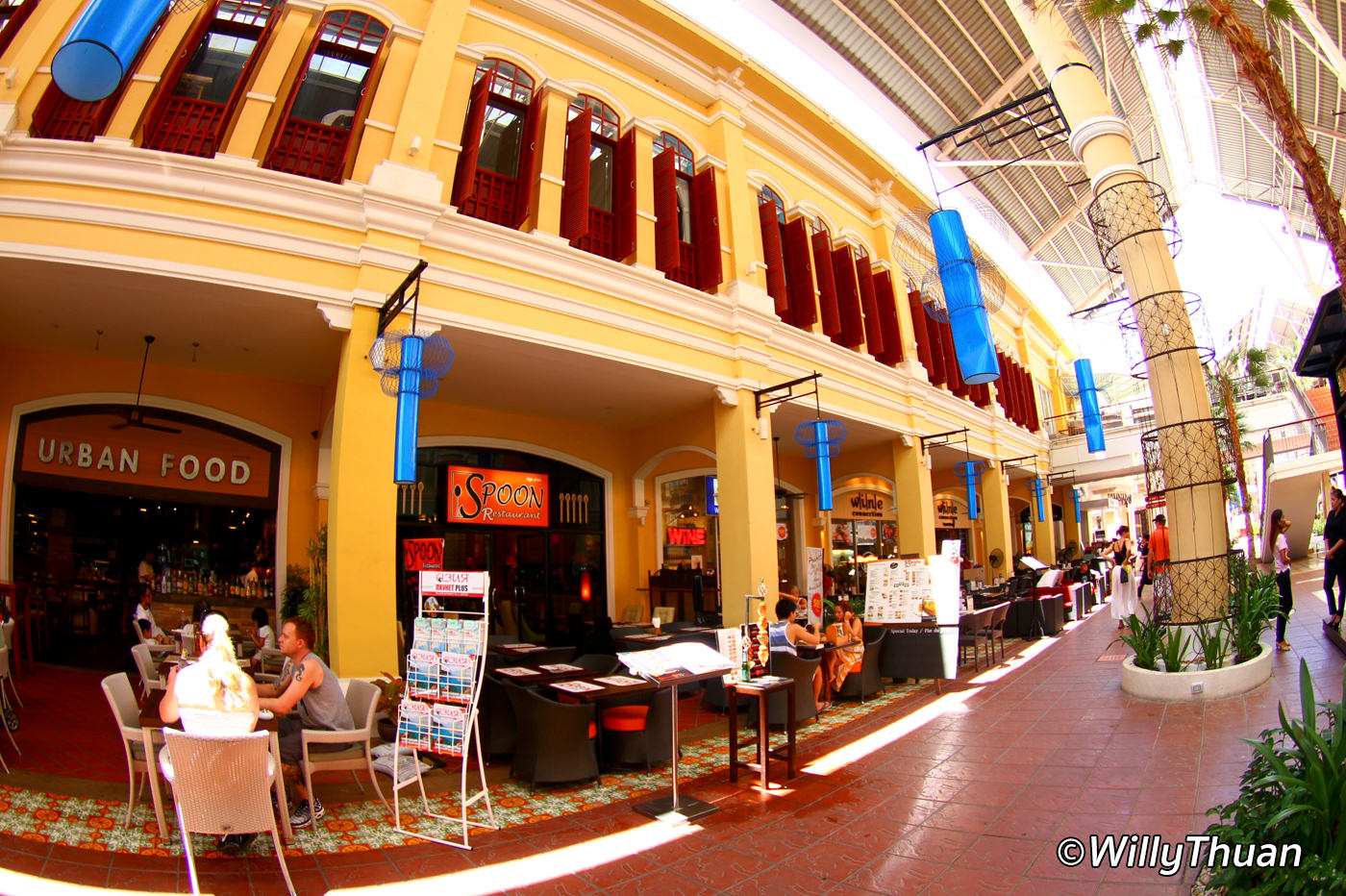 In case you were wondering, Jungceylon is the name given to Phuket Island 100 years ago.
---
What to Do at Jungceylon?
Perfect in case of rain, here is a quick list of all the fun things to do in Jungceylon.
Movie Theater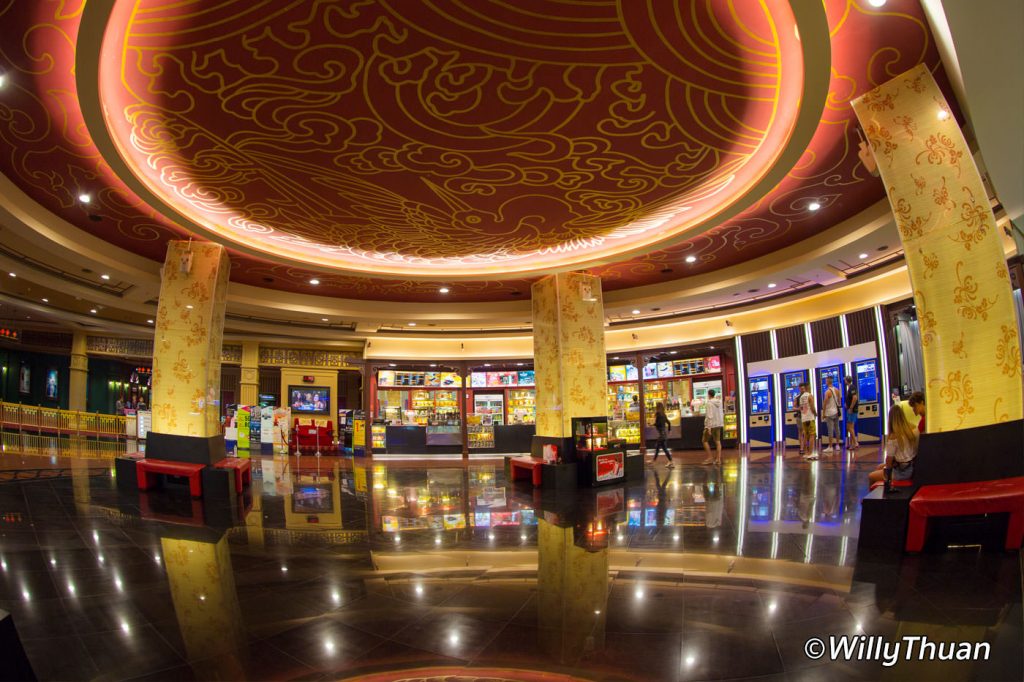 The central cinema consists of 6 Rooms Movie Theater. Next, a 4D Mini Movie Theater is where you wear 3D glasses on moving seats and pay to get motion sickness going down a virtual roller coaster.
---
Massage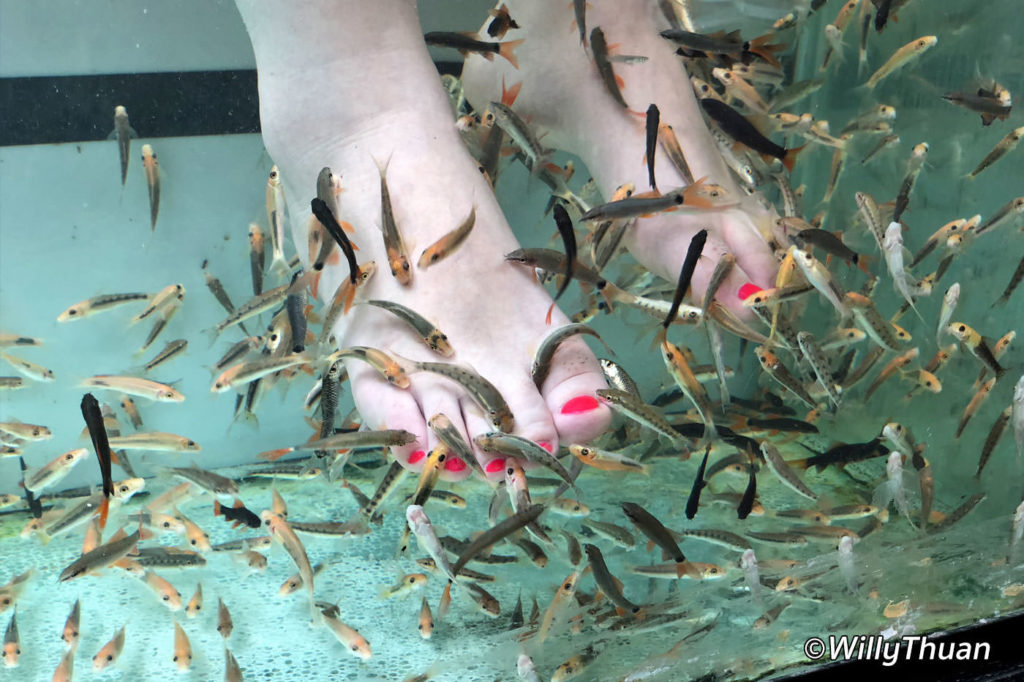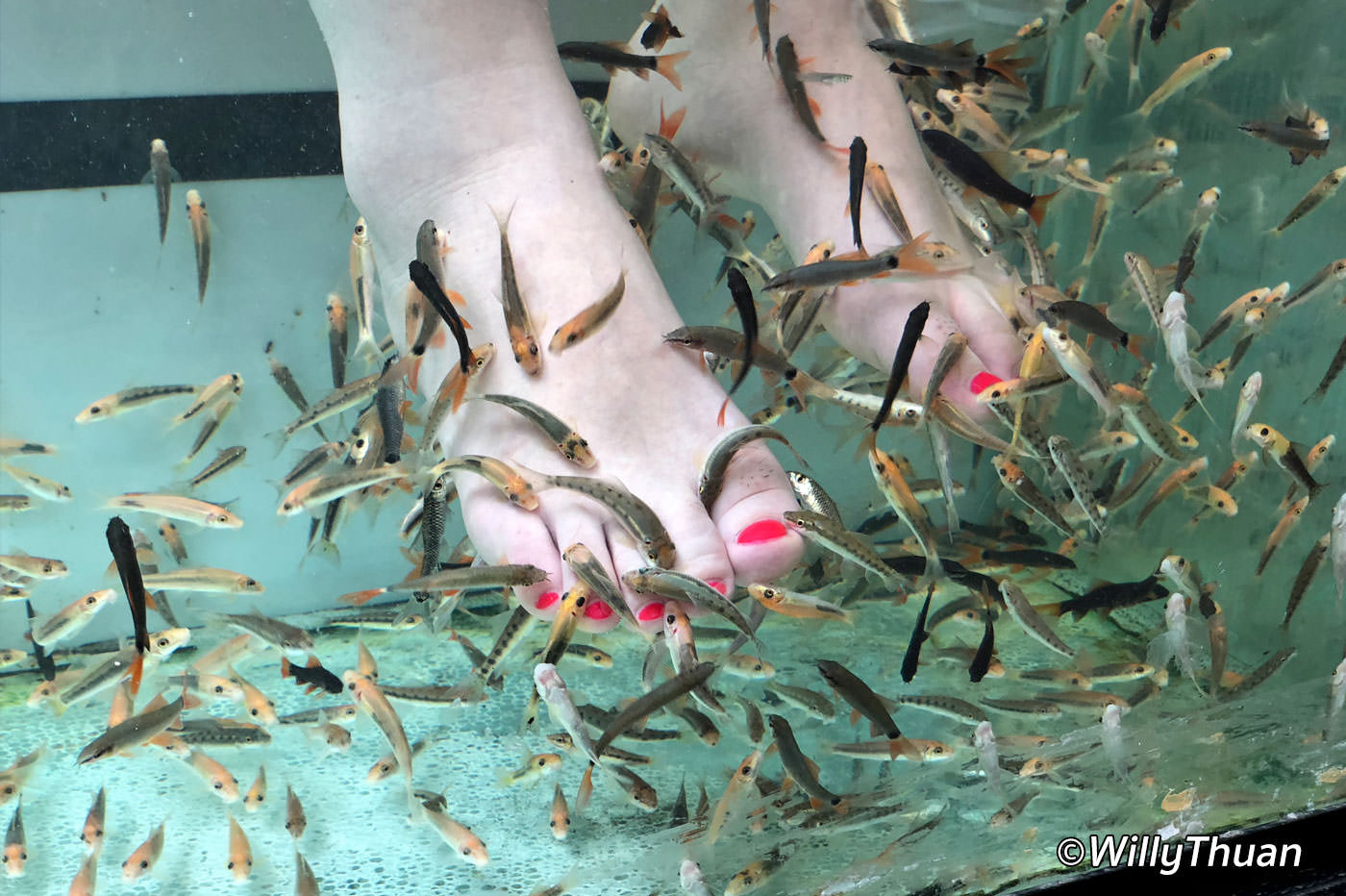 You'll find plenty of Foot Massage, Traditional Thai Massage and Facial treatments at the lower and upper levels. Prices are reasonable, and it's a great way to relax the day after the party. Let's not forget the 'Fish Spa' where hungry little suckerfish will 'eat your dead skins'. Just try not to think about who dipped their sick legs in this aquarium before you.
---
Bowling
Enjoy 12 lanes of Bowling with loud music and fluorescent flashing lights, pool tables, Karaoke boxes, pinballs and video game.
---
A large playground for kids is available on the top floor. It's vast, colourful and all made of bouncy rubber so kids can have tons of fun in there. The team in charge seems to be attentive and responsible, and parents can go for a short shopping spree knowing that kids are in a safe and fun place.
---
Water and Light show
Daily water and light show narrate the history of Phuket while spraying you all over with water as you walk by on a windy day.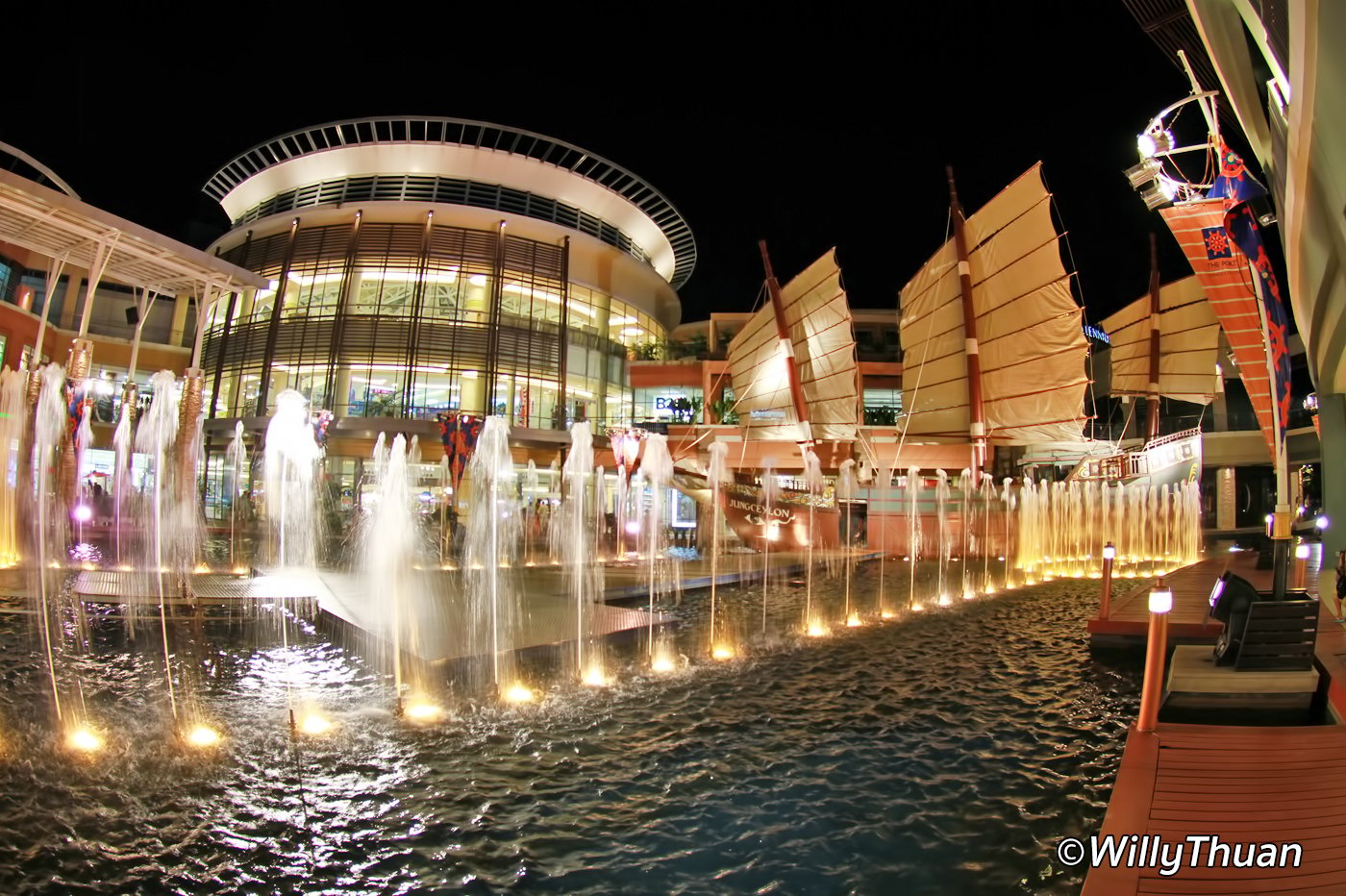 ---
Blue Facial Treatment
Blue facials are the latest trend in town. It's fun to try and even more to watch. Behind a large window, an army of beauticians pampers a large number of people comfortably installed on beds with some blue cream all over the face. Look closer: most people on the treatment tables have beards, hairy chests and tattoos!… nothing wrong with it, of course, but you might not expect men to occupy 80% of the beds ;). This business, started with Hanako Tokyo, became so popular and very lucrative, they opened two more, all competing for the modest sum of 299 Baht!
---
Evening Entertainment
Evening entertainment is frequent on the central plaza, usually set up as a beer garden: concerts, performance and live bands or exhibits.
---
Shopping at Jungceylon Phuket
Quite a few brands are available in Jungceylon, mostly at Robinson Department Store and in the first building. Apple shop, computer shops and large sports shops should keep you busy for a while. For phones, games and electronics, go to the top floor of the second building, next to the cinemas. 'Big C' is a 2-storey supermarket with all the grocery you need for your holiday cooking or daily life.
---
The Restaurants at Jungceylon
Plenty of choices, but pricier than anywhere else. To give you a scale: a double espresso at Starbucks is 100 Baht here while 80 Baht at Central Festival. On a scorching day, you still can eat Thai food in an air-con room.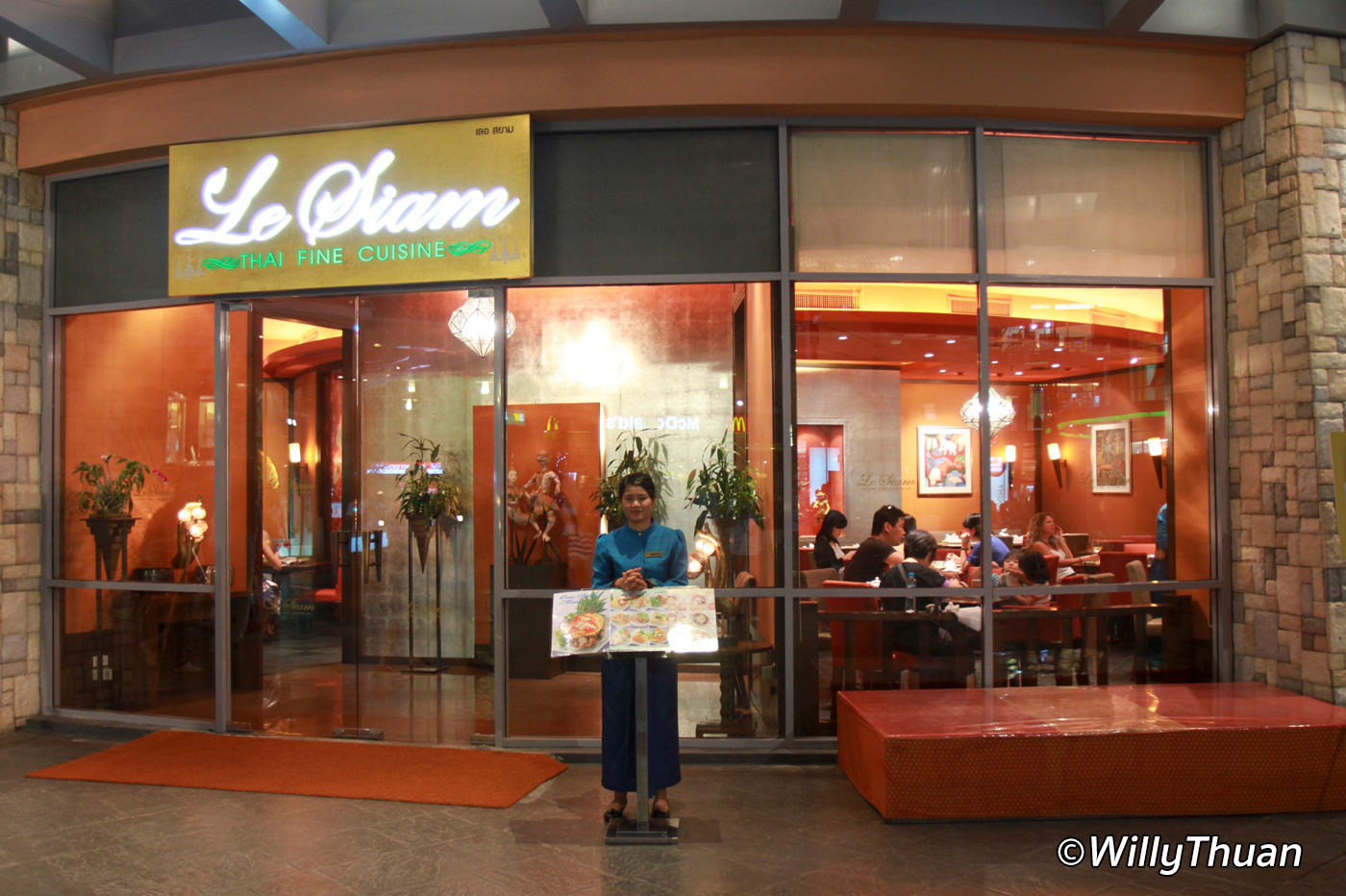 ---
Churrasco Steakhouse is a great steakhouse with a South American cuisine found in the back of Jungceylon. Serves imported Wagyu and Black Angus steaks: Tenderloin, Ribeye, Striploin, T-Bone and Porterhouse cuts
Le Siam serves good Thai food, not too sophisticated despite the fancy decor, not spicy and affordable.
MK Gold Suki is a luxury version of the very popular MK Suki. This sukiyaki restaurant serves a higher quality of food. There is more choice, feels a bit trendier and as you expect, it is more expensive.
Fuji Japanese Restaurant is a popular restaurant serving decent Japanese food. As it is a franchise, quality is consistent across the whole country.
Shabushi is a fun concept of cooking your food (and still pay for it). It's like MK Suki mentioned above, but the ingredients, such as meat and veggies, are passing by on a conveyor belt in front of you. Probably great for the kids, but the choice is limited, and quality is so-so.
La Casa – a decent Italian restaurant formerly from Patong Bay Garden on the beach road
Wine Connection – this popular franchise is serving affordable European and Thai food. As the name implies, they also have a wine cellar at a reasonable price too!
The classics franchises: Subway, Burger King, Starbucks, Haagen Dasz and the famous Coffee Club.
Irish Times: an Irish Pub serving breakfast (from 11 am), lunch and dinner. Expect great ribs, BBQ chicken wings, Fish & Chips and burgers…. and a quiz night every Wednesday.
The Food Court: located under the mall, where all the souvenir shops are, the food court has a lot more food to offer than people expect, and it is surprisingly the Thai food served is more Thai than most tourist restaurants found in the streets nearby.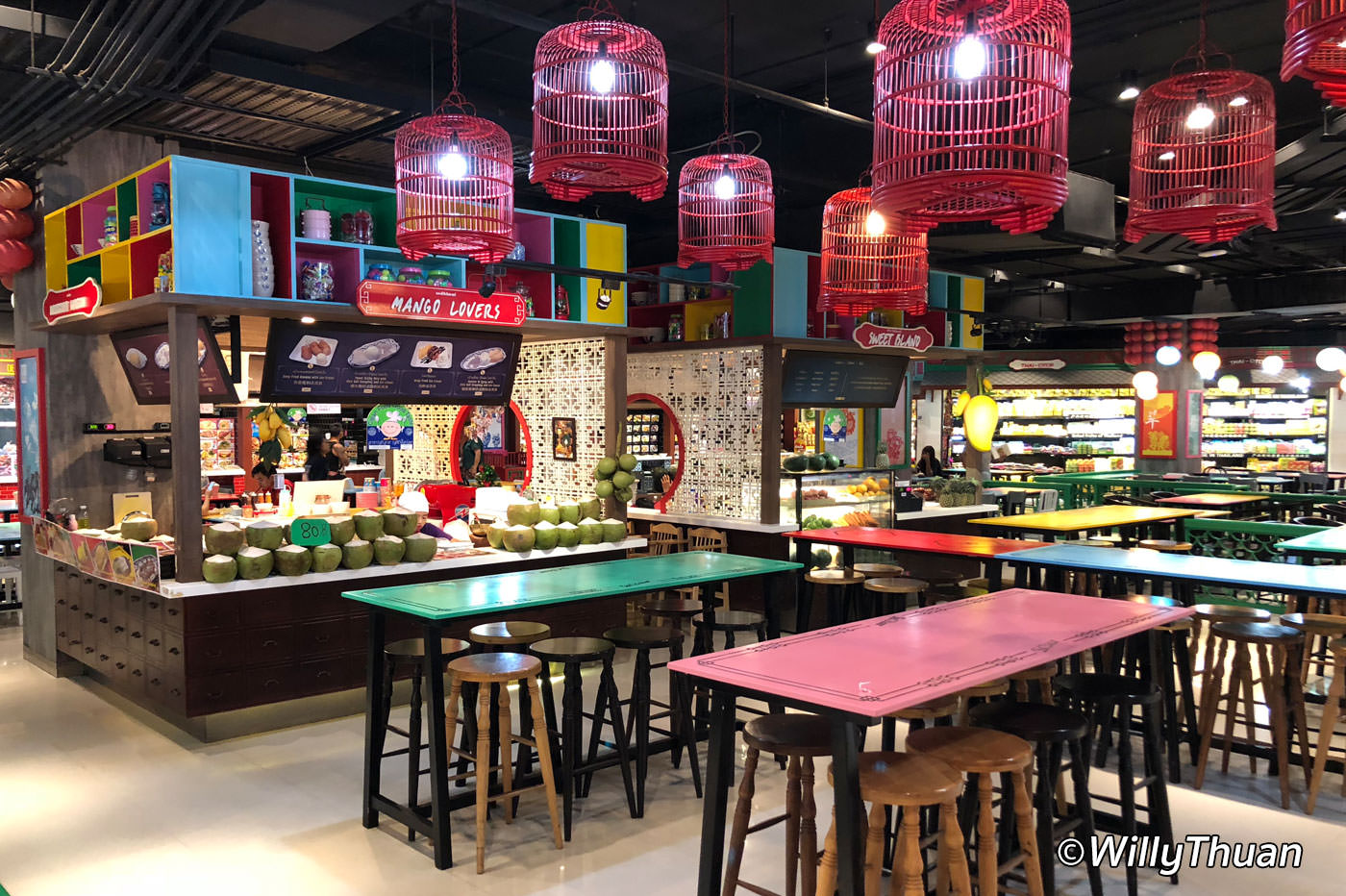 ---
Where to Stay at Jungceylon
---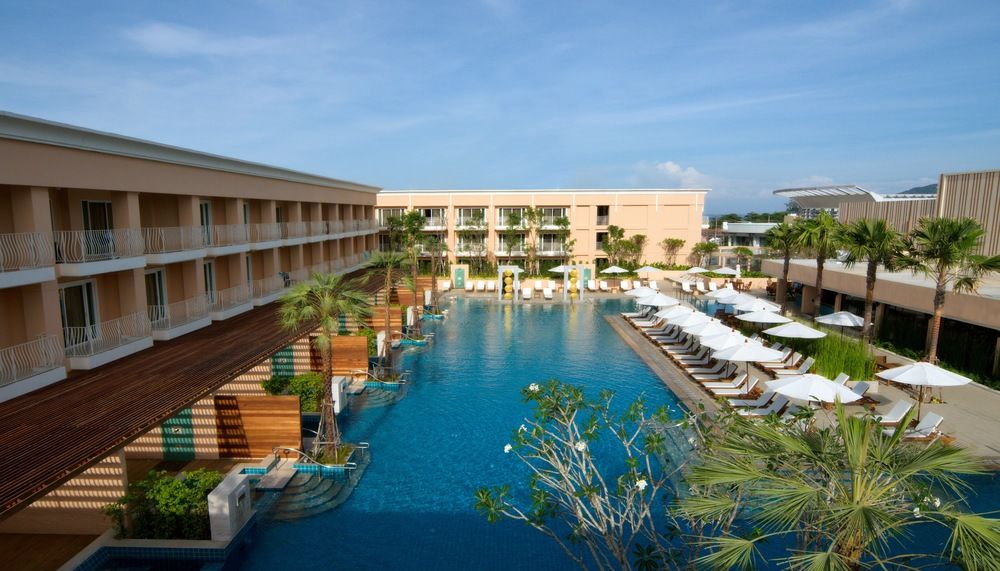 Jungceylon even has an integrated and well-designed hotel. Millennium Resort Patong is a massive resort with a unique location if you want to stay in the very heart of Patong Beach and just a short walk to the beach.
---
Useful Tips
If you drive a car, you will soon find out how hard it is to park it anywhere near Soi Bangla in the evening. Park it at Jungceylon Shopping Mall and buy anything or eat ice cream. BUT keep your receipt! This way you can get free parking till late. You might have to pay 20 Baht until midnight and beyond that, up to 100 baht, but it is still a bargain! (you will have to walk down the driving way since the shops close at midnight, but it's easy to find near the disco). Now, if you lost your receipt in your excitement to visit your first Go-Go Bar, get ready to pay 190 Baht! (serves you right 🙂
---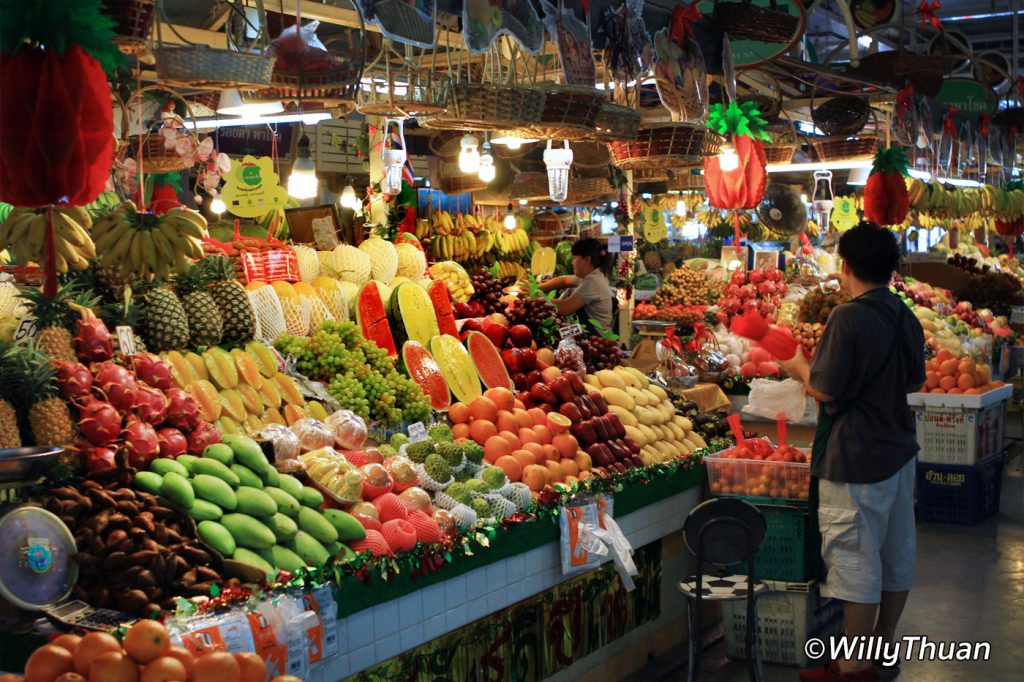 The Banzaan Fresh Market located just behind Jungceylon Phuket has a fantastic display of tropical fruits. You also can buy your fish on the ground floor and take it to the restaurants upstairs to have it cooked for a small fee.
---
Photo Gallery
---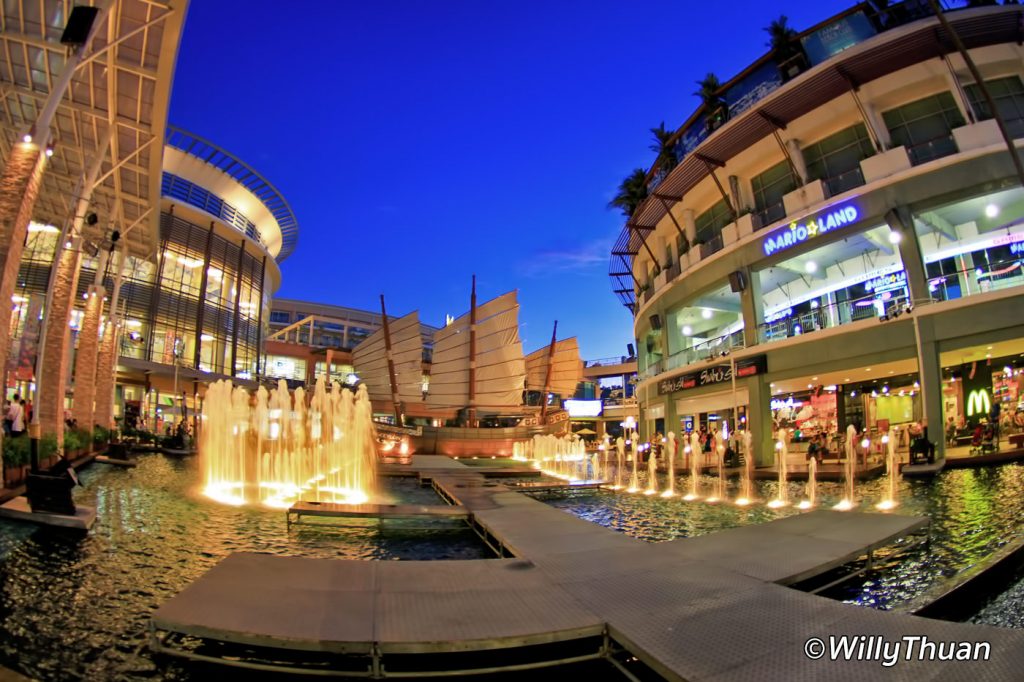 Jungceylon Info
Location: Patong Beach
Address: 181, Rat-U-Thit 200 Pee Road, Patong, Phuket 83150
Open: 11 am – 10 pm
Phone: 076 600 111
Distance from Airport: 35 km
---
Jungceylon Map