How is the Millennium Resort Patong?
Millennium Resort Patong is a massive resort with a pretty unique location if you prefer to stay in the very heart of Patong Beach for your holiday. While it doesn't have a beachfront location (not many hotels in Patong can afford to have one) it does come with a lot of strategical values.
---
The resort
Millennium Resort consists of two wings: Lakeside with 197 rooms and Beachside 227 rooms, but the Lakeside, where we stayed, located in the back is the best one, with an immense pool, a superb spa, an extensive fitness and most important: better rooms. Note that the name of the wings are misleading since there is no real lake nearby and even less of a beachside! The other wing has a much smaller pool that feels a little cramped.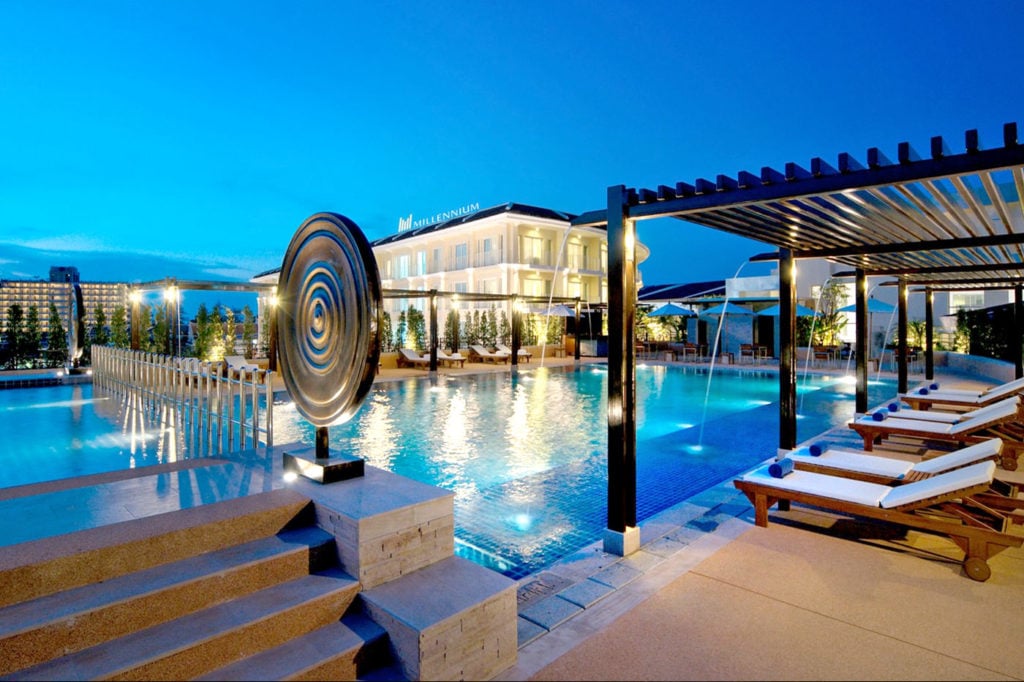 The hotel itself only has one restaurant called the Bistro, where you will be most likely having your breakfast, but there is no real need for more since the mall has so many dining options everywhere.
In a resort of this size, you can expect to find the usual room types: Deluxe, Superior, Junior Suites.
The rooms at the Lakeside wings are compact but well designed with a bathtub, a decent working station and enough plugs to charge all your fun appliances. All the rooms offer a view of the immense pool, which is quite nice considering that you are in the middle of town.
The staff genuinely tried to be helpful, but you can tell it must not be easy to smile all day operating a hotel with 400 rooms permanently busy.
---
Location is everything!
Now to give you an idea of what is available around apart from tons of restaurants and shops: Bangla Walking Street starts just in front, but the beautiful Banzaan Fresh market located just behind is also worth a look. Next to the resort is Bangla Boxing Stadium and only a couple of kilometres away is the famous Simon Cabaret.
---
Connected to a shopping mall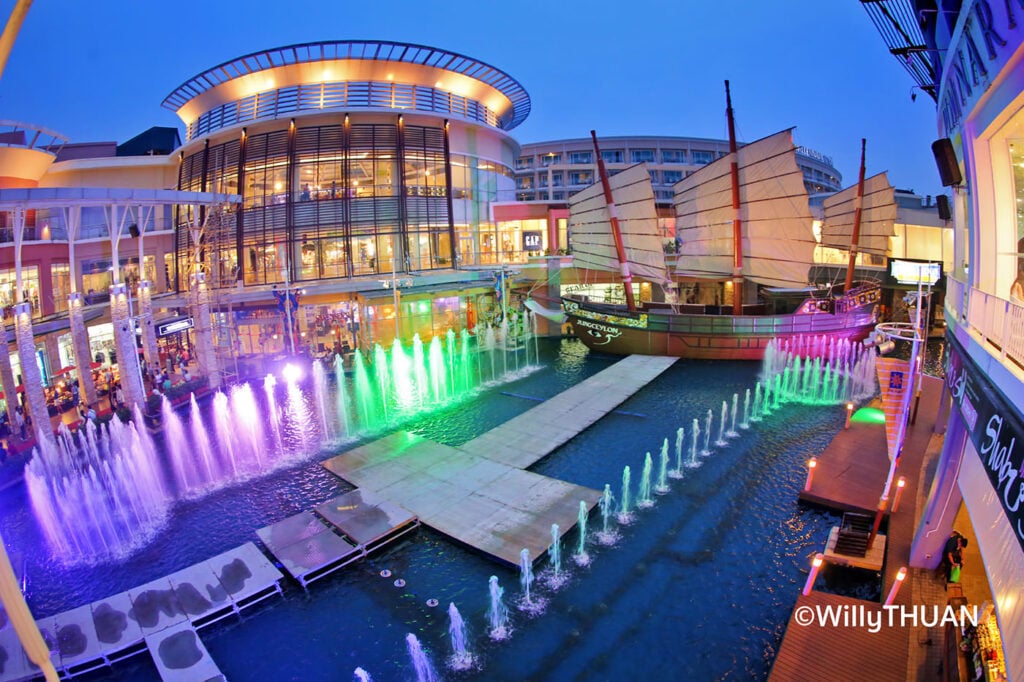 Millennium Resort Patong is part of the giant shopping mall Jungceylon which is almost a little town with a roof and lots of air-con zones. With cinemas, bowling lanes, 200 shops and all kinds of fun restaurants, it's a great escape from the heat or the rain, an excellent choice for low season. Read more
---
Close to Nightlife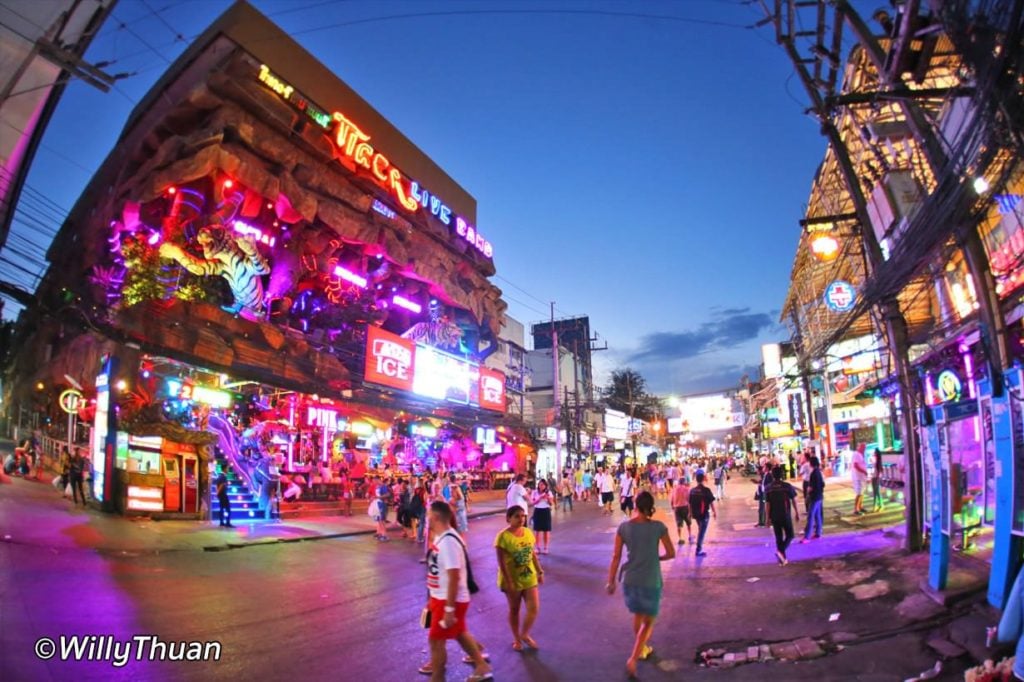 The famous nightlife of Patong, with Bangla Walking Street located just across the street and the beach itself, is at walking distance, only at the end of Bangla road. Read more
---
Millennium Resort Patong Info
Location: Patong Beach
Address: 199, Rat-Uthit 200 Pee Road Patong, Kathu Phuket, Thailand 83150
Phone: 076 601999
Open: 24 hours
Check-in: 2 pm – Checkout: 12 noon
Bookings and rates: See the rates for Millennium Resort Patong
---
---
Millennium Resort Patong Location Map
---
What's Around?
Bangla Road in Phuket – What to Do on Bangla Walking Street?