How is Holiday Inn Resort Phuket?
Holiday Inn Resort Phuket is a success story since a very long time, and their team makes sure it stays this way. Many might not associate the name 'Holiday Inn' with luxury island resorts, so you might be in for a surprise. The location of the hotel is great if you want to get the best of both faces of Patong: the beach plus the city and  its shopping and famous nightlife. And yet once in the resort, it is surprisingly quiet.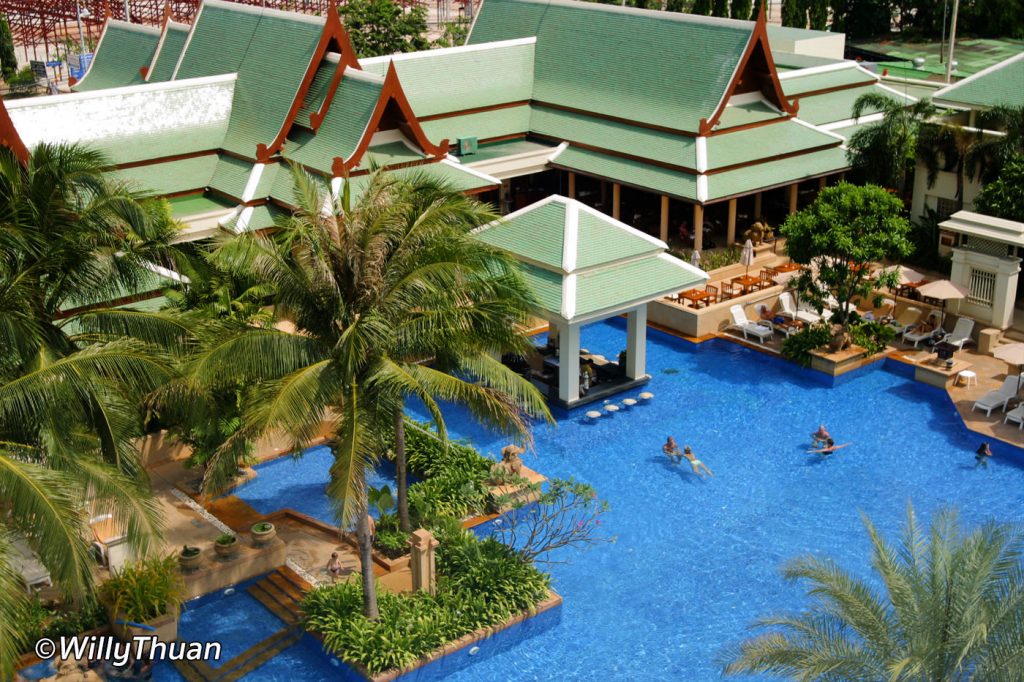 But it takes more than a good place to get it right: many resorts along the beach road don't get that popular. So let me just list what's good and what's not.
What's Good at Holiday Inn Phuket? Location with three entrances, one facing the beach (but you'll have to cross the street to reach the beach) and two on the shopping streets.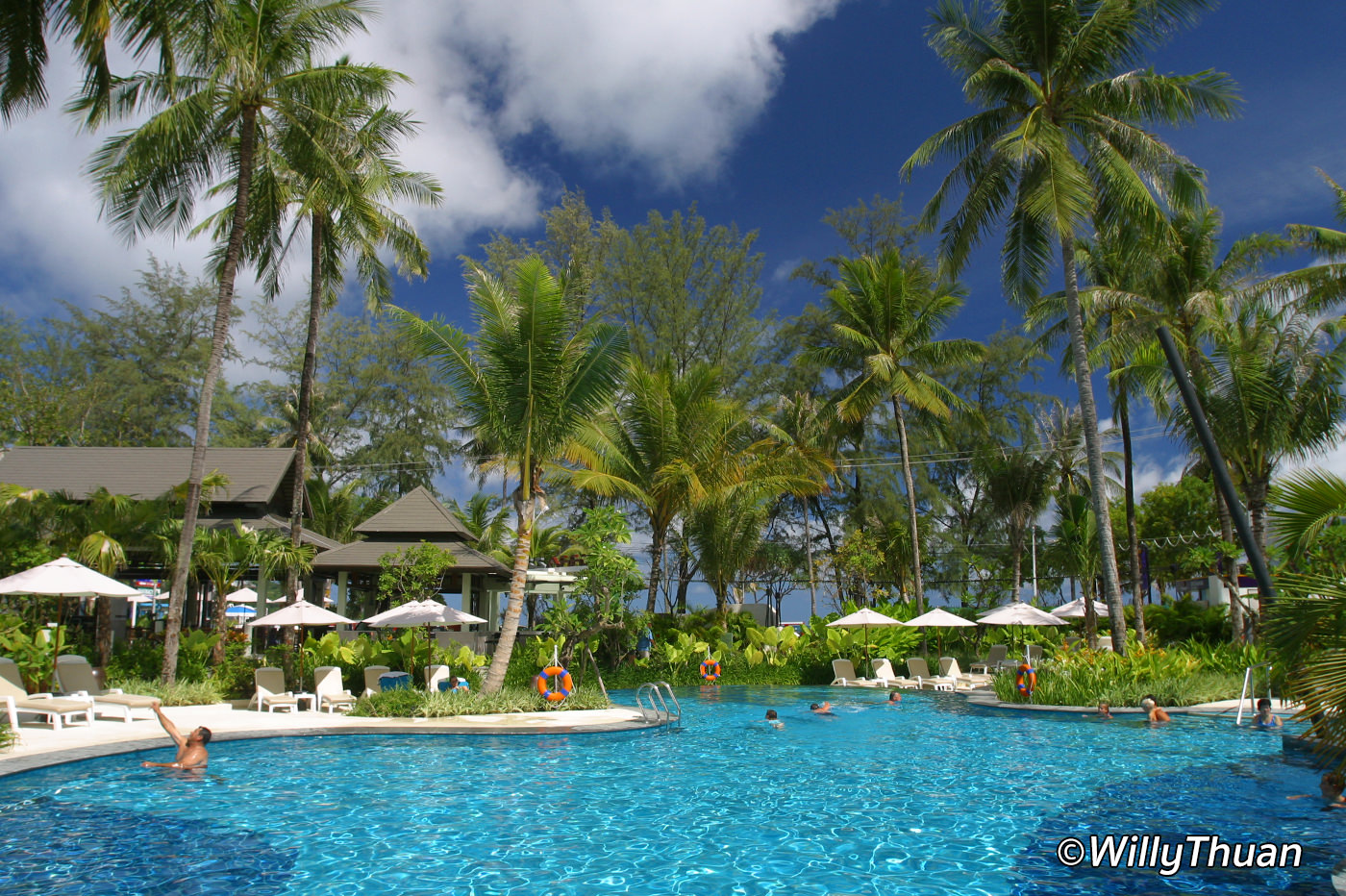 Two wings to choose from, the 'Main Wing', quite traditional in design and the 'Busakorn Wing' more luxurious with a modern Thai feel to it.
Two huge pools, plus two smaller for the guests of pool access rooms (us!), and another large one dedicated to kids. I always enjoyed the huge square Busakorn pool and its sitting pool bar.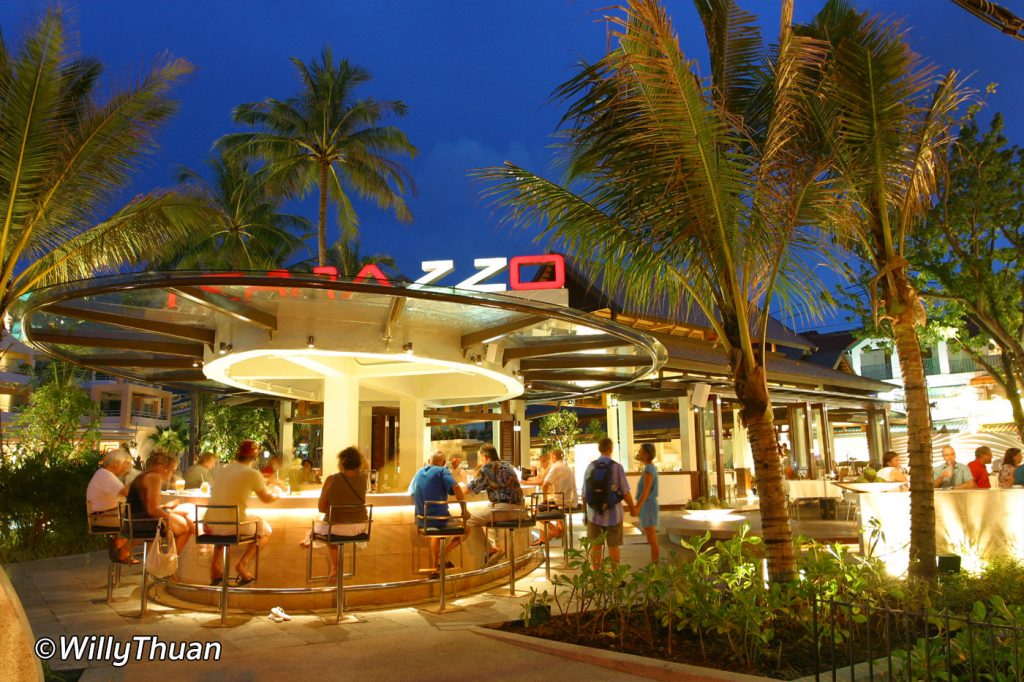 A great spa, but no need to go into details here, in this kind of resorts, spa are great but about all the same.
A dedicated kids club, a bit out of the main areas, so other guests will not disturbed and kids get tons with activities.
Four excellent restaurants, one of them, 'Sam Steak House', has made its name long ago for serving… well, great steaks! (and an excellent Irish coffee you should not underestimate if you need to drive!). All restaurants have surprisingly well supplied wine cellars. The breakfast is great… and if you are like us, it often defines how the day starts!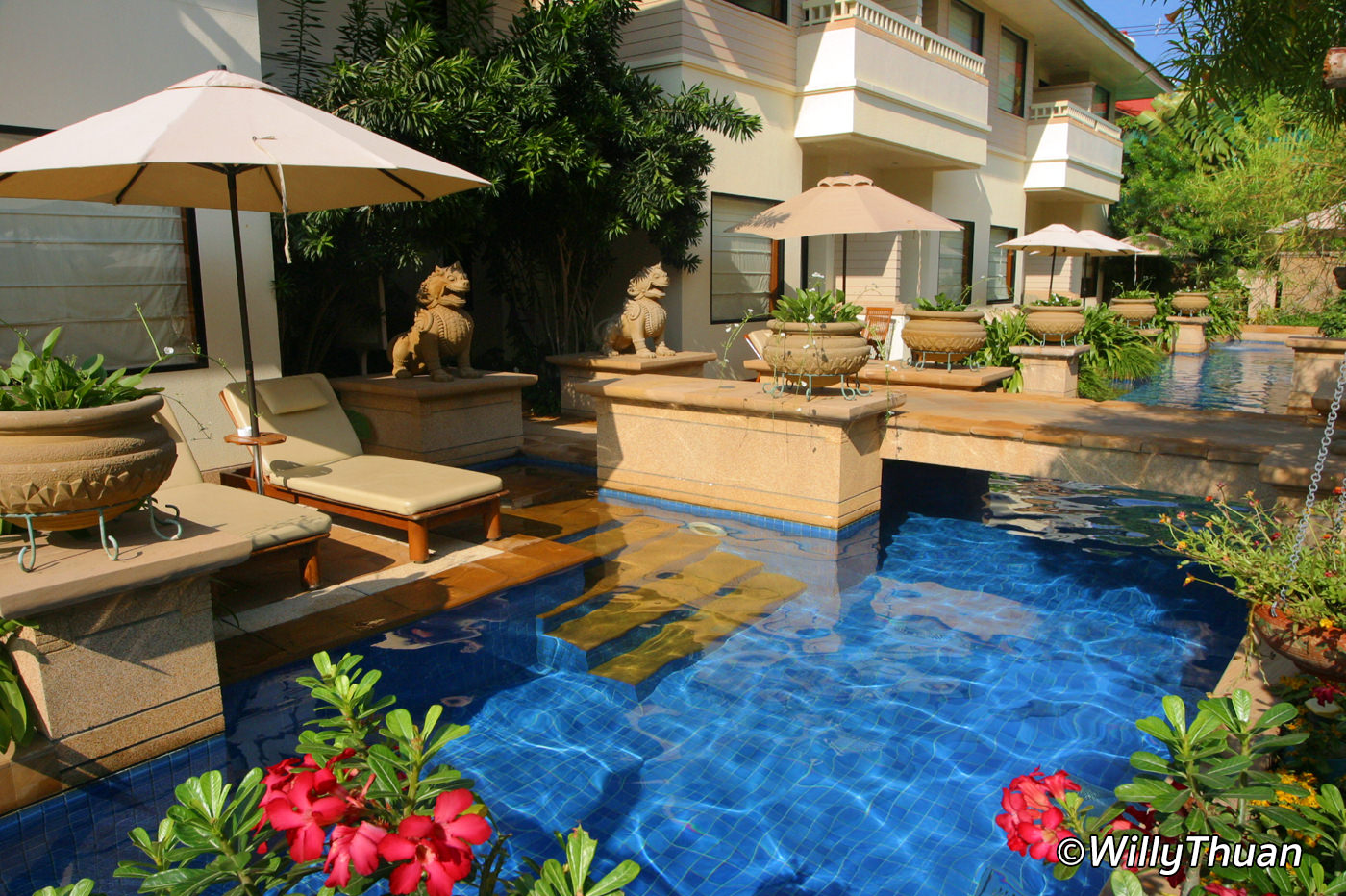 Pool access rooms are the best, very quiet and with a real large pool (shared), not a 'bath tub'. Most rooms are large and renovated regularly, nicely fitted with more amenities than you really need.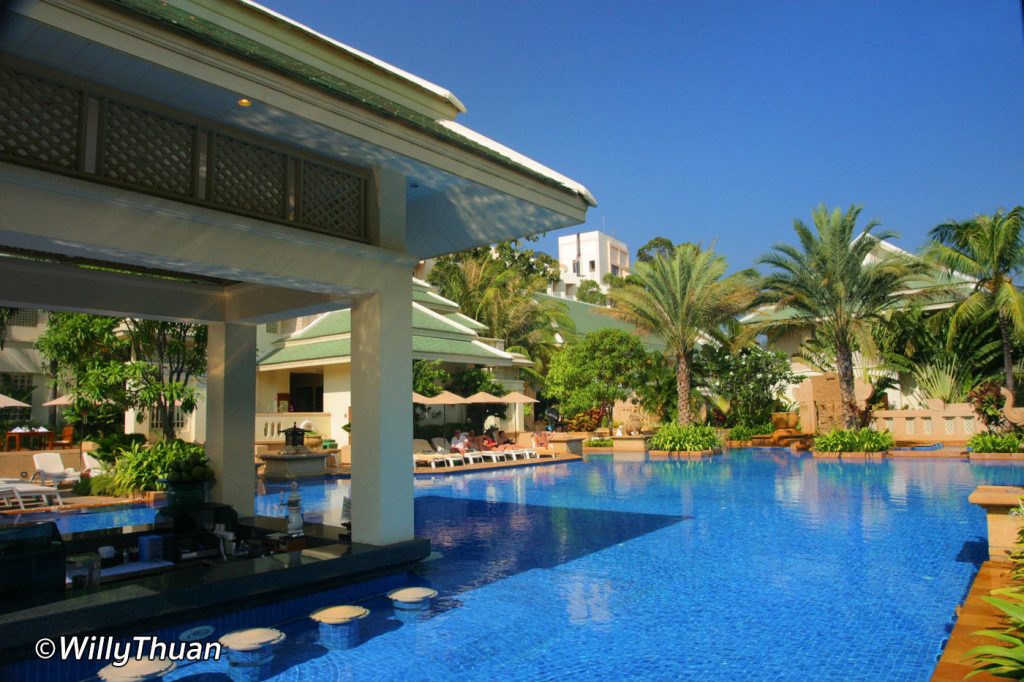 I could go on and on, but one of the key of Holiday Inn popularity is the staff, genuinely caring. Many of them have been there for a very long time. No surprise there seems to be so many returning guests What's not so hot? Well, it was hard to find something wrong with Holiday Inn Phuket. If you are not a 'Patong Beach' kind of person, you might find it a bit too central, and the beach is rather busy in Patong. The fitness is also quite small for a resort of this size.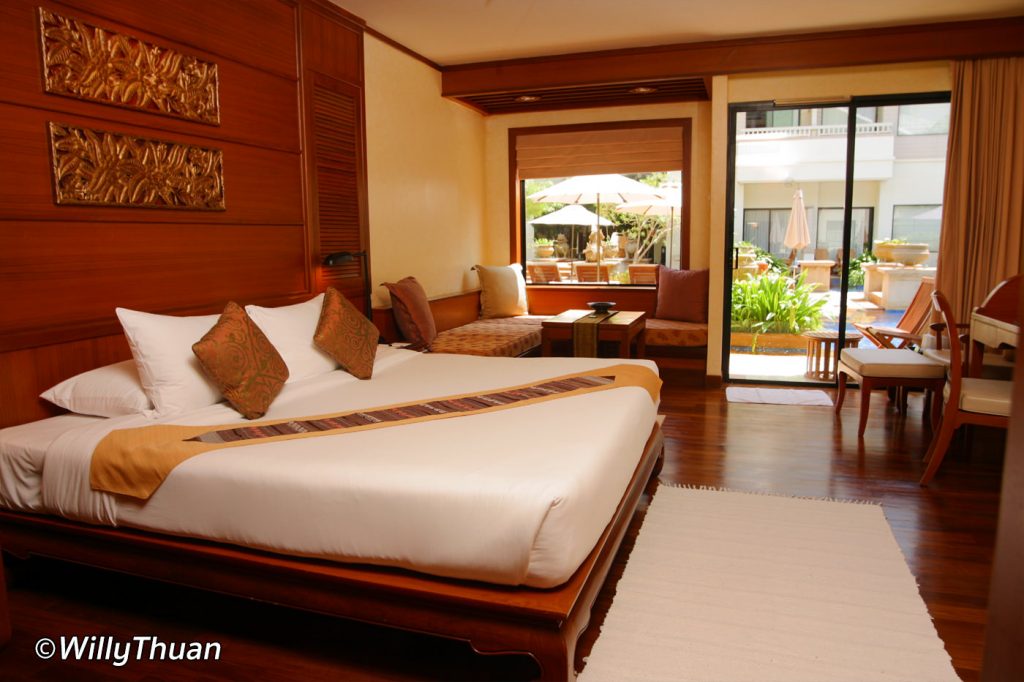 So if your choice is to be in the center of everything, you can't find better than Holiday Inn. And no, we were not paid to write this, and yes, we did stay there several times 🙂
---
Holiday Inn Phuket Photos
---
Holiday Inn Phuket Rates
Location: 52 Thawewong Rd, Tambon Patong, Amphoe Kathu, Chang Wat Phuket 83150
Phone: 076 370 200
---
Holiday Inn Phuket Location