Hard Rock Cafe Phuket
Hard Rock Cafe Phuket doesn't need to be introduced anymore, but it was a big deal when it arrived in Patong Beach a few years back. If you came here, you already know that Phuket doesn't lack live bands. Not all live bands in Phuket bars are good, but people don't seem to be so picky after a few beers anyway. However, there are a few places where the bands can sing and play… and Hard Rock Cafe Phuket is one of them.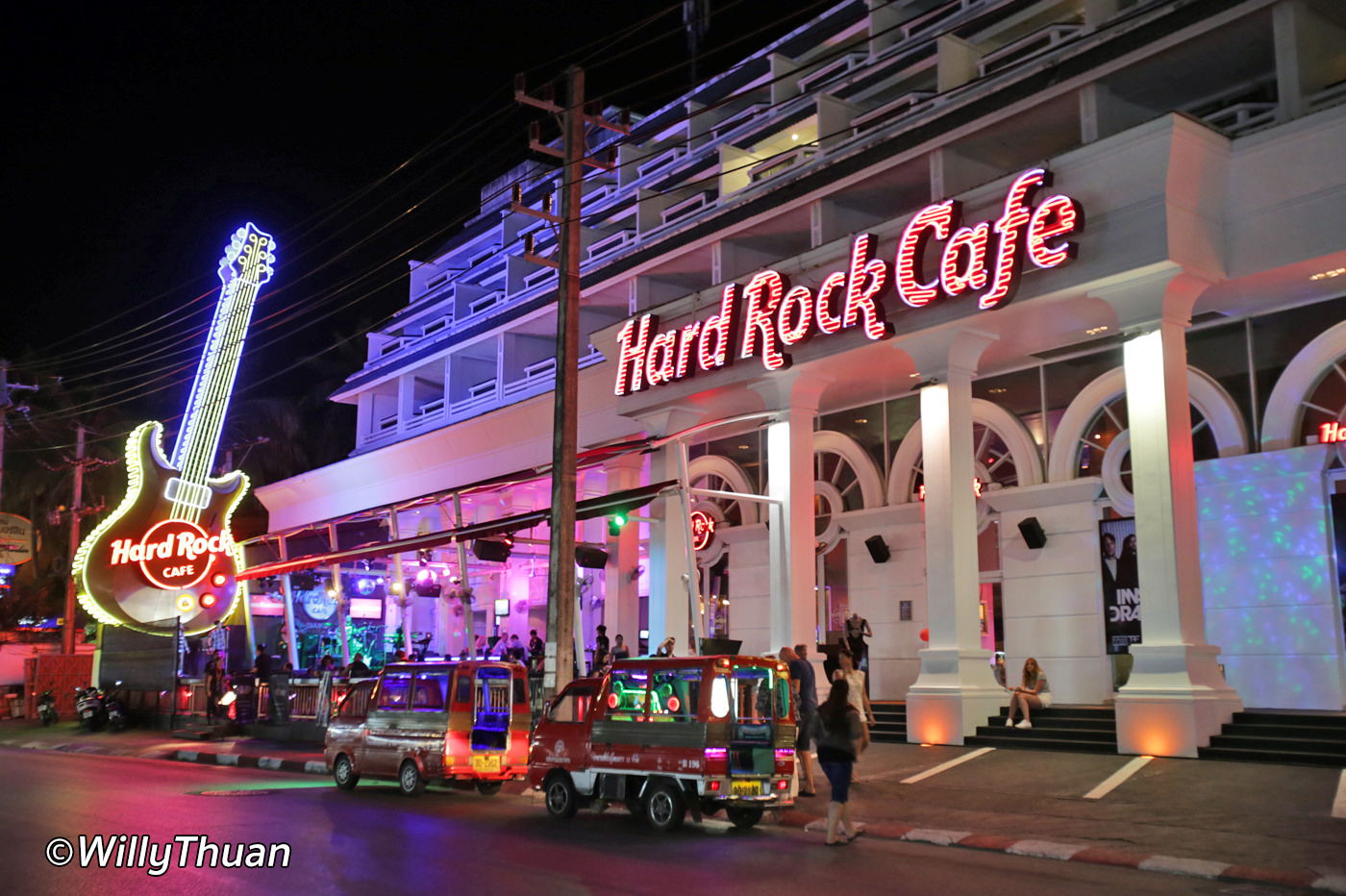 The big question was: Is Hard Rock Cafe able to take a ride against the most famous live band venues in Phuket? You bet it did! Considering the remote location on the outskirt of Patong and the relatively higher prices, it was a challenge. But the talent of the singers and musicians combined with a world-famous brand worked like a charm. Not to mention the iconic giant guitar. And maybe the fact that Hooters was just next door helped a bit? 😉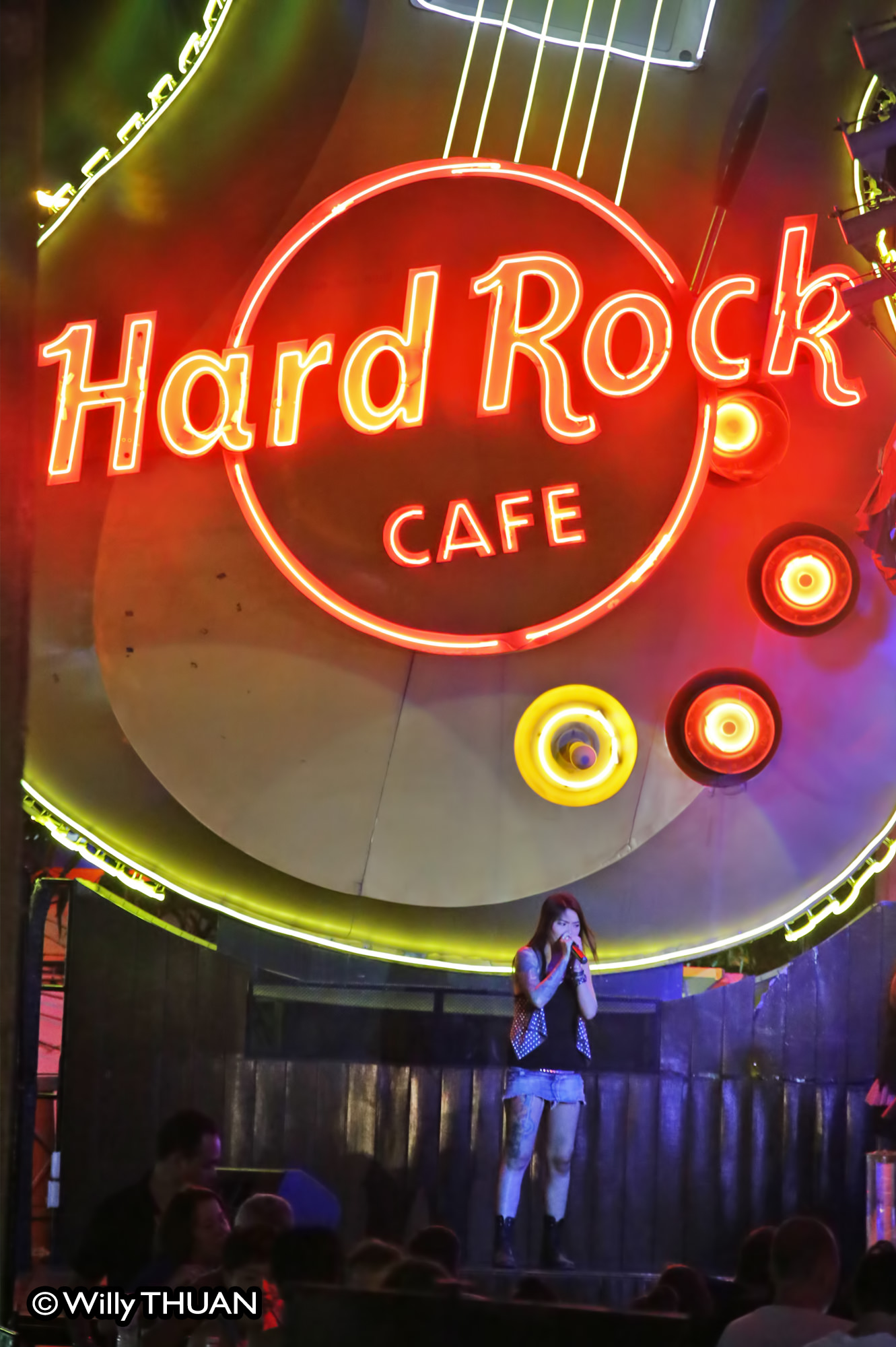 The band is very talented and will whisk you away with their voices, sound and songs as soon as you sit down. It's hard to resist. Hard Rock Cafe is split into indoors, outdoors, and VIP areas, but the outdoors gets full first, and that's where the live band is anyway. (You didn't travel such a long way to get indoors).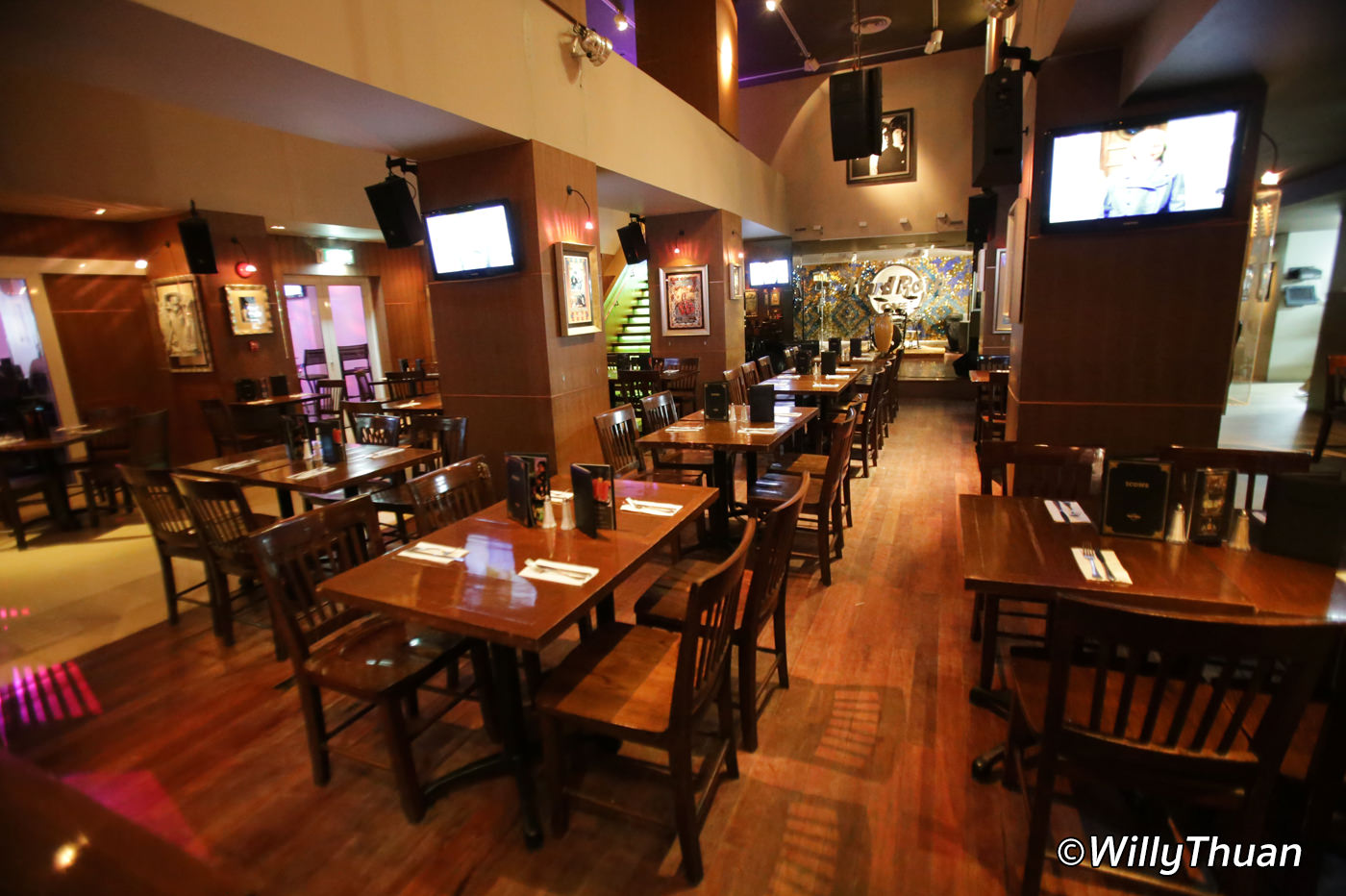 A big draw, of course, is the food! Some would say, "Why would you come to Thailand to eat American Ribs?". Try the BBQ ribs, and you will know why… and after a while, a bit of comfort food can be welcome. To find where the Hard Rock café is, just follow the iconic gigantic guitar proudly standing next to the Swissotel Phuket and opposite the OTOP night market. Of course, expect to find the 'Rock Shop', the Hard Rock Cafe souvenir shop. Here you can buy the legendary 'Hard Rock Cafe Phuket' so everyone knows you were there, but I have one myself.
---
Hard Rock Cafe Photos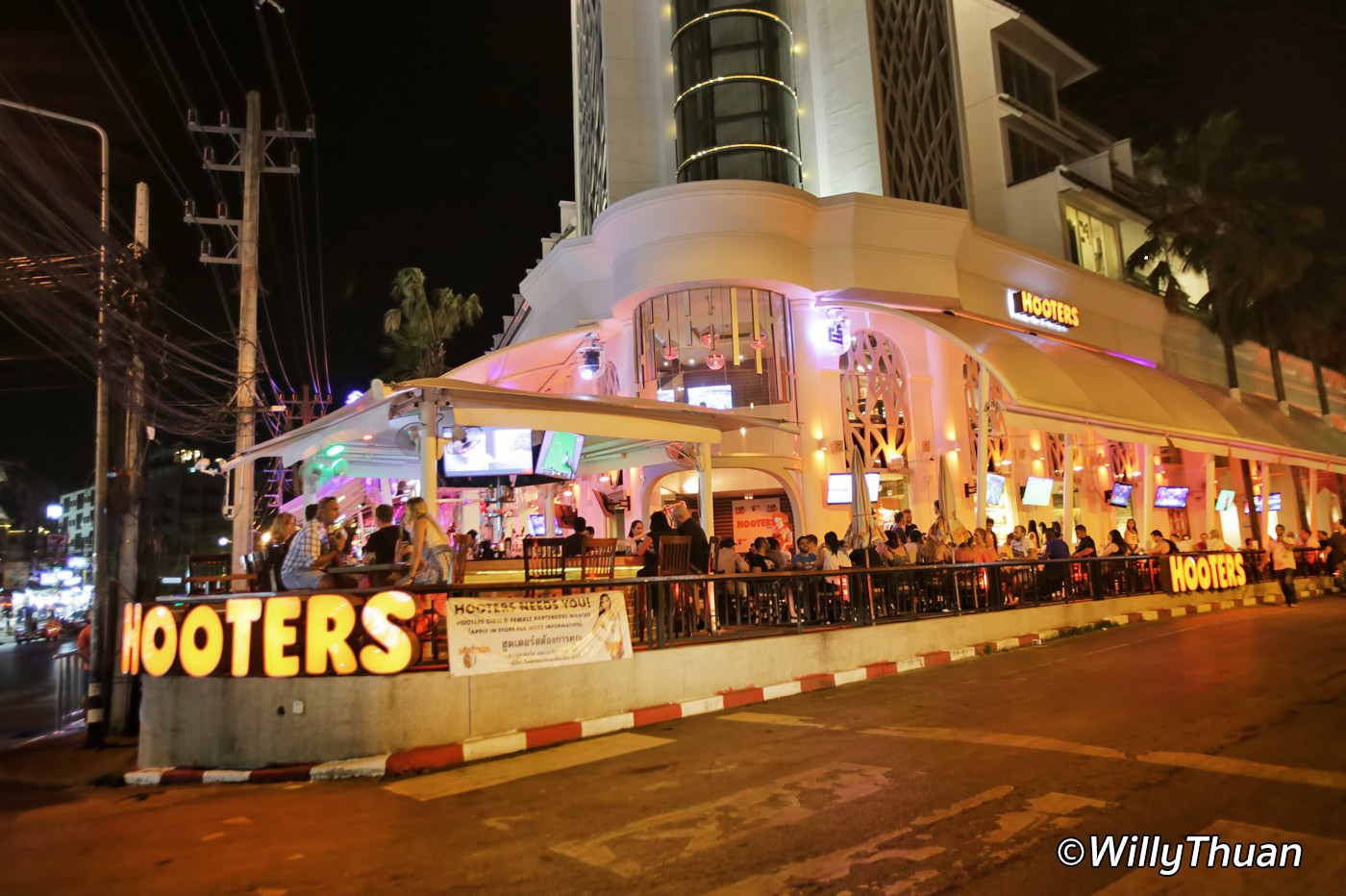 ---
Hard Rock Cafe Street View
---
Hard Rock Cafe Phuket Info
Location: Patong Beach
Address: 48/1 Ruamjai Road, Patong, Amphoe Kathu, Phuket 83150
Open: 9:00 am – 2:00 am
Phone: 076 366 381
Price: High
---
Hard Rock Cafe Phuket Map
If you are on mobile, add the map here: https://goo.gl/maps/imNxYKRrwqcrJHa78.
---
Your Patong Travel Guide