Where to Rent a Car in Phuket?
Renting a car in Phuket is a great way to explore the island and its surroundings on your own. Finding a car rental company is very easy and hassle-free if you follow some basic rules. We recommend booking in advance with a reputable international brand to avoid any bad surprises. You can see the list below.
Driving in Phuket is known to be hectic and unpredictable, but if you focus on the road and on the vehicles around you, it's not that difficult. Just read this page before you go, and you will be a little more prepared. Traffic in the southern part of Phuket can be hectic because of underpass and overpass constructions added to the usual rush hour.
This page is not sponsored and is to help by giving you hints, often based on our own experience. You still need to do your homework and read the fine prints online; it is usually pretty straightforward.

---
4 Ways to Rent a Car in Phuket
---
1. Book with an international brand
Our advice to avoid any bad surprise is to always book in advance with an international brand. And this for several good reasons:
Booking in advance makes sure the car type you prefer is available. If you arrive during the low season, this is not going to be much of a problem, but during the high season, you might end up having to rent a model more expensive than what you originally had in mind.
You could also have to contact several companies before you get a car for the dates you planned. This is particularly true if you plan to book for a relatively long period.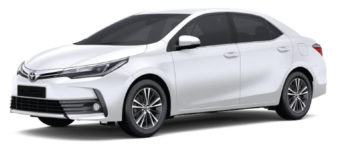 The Insurance
You only find out how good or bad insurance is when something has happened, and it is too late to change your mind. Most international brands have long proof of record, and you can expect the promised insurance to kick in when needed. Usually, there is a margin that will not be covered, but you can buy an extra cover. We always take that extra coverage for peace of mind, but it is not compulsory.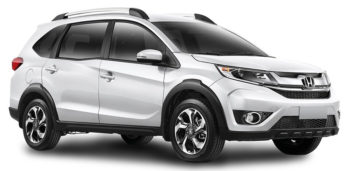 Most companies have a booth at both terminals, domestic and international. We tried most of them with more or less satisfaction. Everyone's experience will be a little different, especially during the high season.
Thai Rent a Car, which is a Thai company, had good prices, but cars were older than they looked as they seem to be painted often, and the first models often lack power. Other international companies were more or less equal in service provided, but we were mostly pleased by Europcar for both service and car condition. No bad smell, often brand new cars, occasional upgrade and friendly staff. (not a sponsored story!)
---
2. Renting a car at Phuket Airport with international brands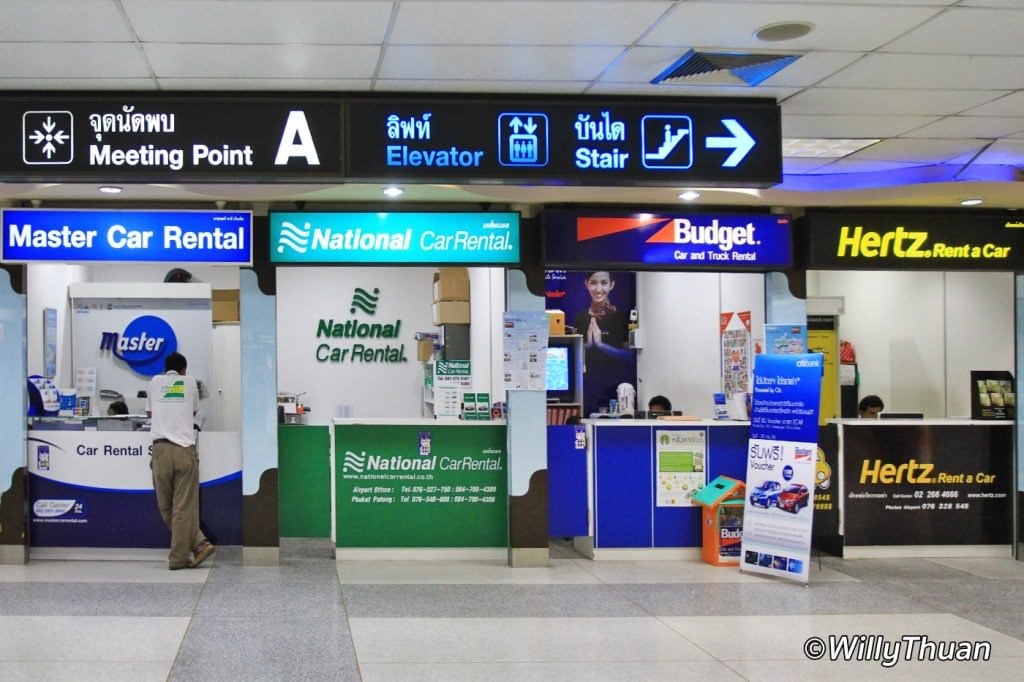 Ideally, you booked your car in advance as advised above, and all you will have to do is pick it upon arrival. The time it takes to collect the vehicle varies a lot, even if all the documents are in order. Just be patient; it never speeds up the process if you get angry 😉
If you didn't book, most companies would probably have a car for you, but your choice might be limited, the vehicle could be old or worse if you arrive at peak season: no more cars available!
Staff at car rental airport counters can appear moody, but you have to understand they often have to deal with grumpy people landing after a long uncomfortable trip and queuing at immigration for a long time.
(You probably can rent a car at your hotel, but you will probably end up with one of those international brands, and you will have to pay the hotel commission on top.)
---
Below are some of the companies you will find at the terminal; easy to find, all are next to each other.
---
Price comparison for major companies
We search for cars for the same dates, 'Pay at Booking', pickup and return at Phuket Airport, all automatic cars. Here is what we found.
---
---
---
---
---
---
3. Rent a car With a local company
---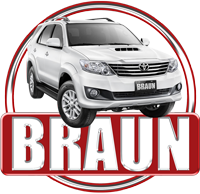 A long-established and locally run car rental with a good history of quality and service.
Economy (Honda Jazz – Compact hatchback): 1,200 B
Economy (Honda City – Sedan Saloon): 1,200 B
Premium: (Toyota Avanza 7 seaters MPV): 1,400 B
---
Economy (Toyota Yaris or 1,200 Cc): 1,080 B
Economy (Toyota Yaris or 1,500 Cc): 1,360 B
Premium: (Toyota Camry Sedan or similar): 2,120 B

Nina Car Rent is a French company based in Rawai, also renting all kinds of motorbikes and with insurance.
Website: http://www.ninas-car.com/
Mini (Mitsubishi Mirage or similar ): 750 B
Economy (Toyota Vios or similar): 840 B
Compact (Honda Jazz or similar): 840 B
7 Seater Sedan: (Toyota Sienta or similar): 1,650 B
---
All cars come with an automatic gearbox and 1st class insurance. Your car will be delivered to your hotel.
Website: https://orangecarphuket.com/
Toyota YARIS 2018: 700 THB per day
Toyota Sienta 2018: 1000 THB per day
Toyota Fortuner 2018: 1500 THB per day
---
4. Renting cars in the streets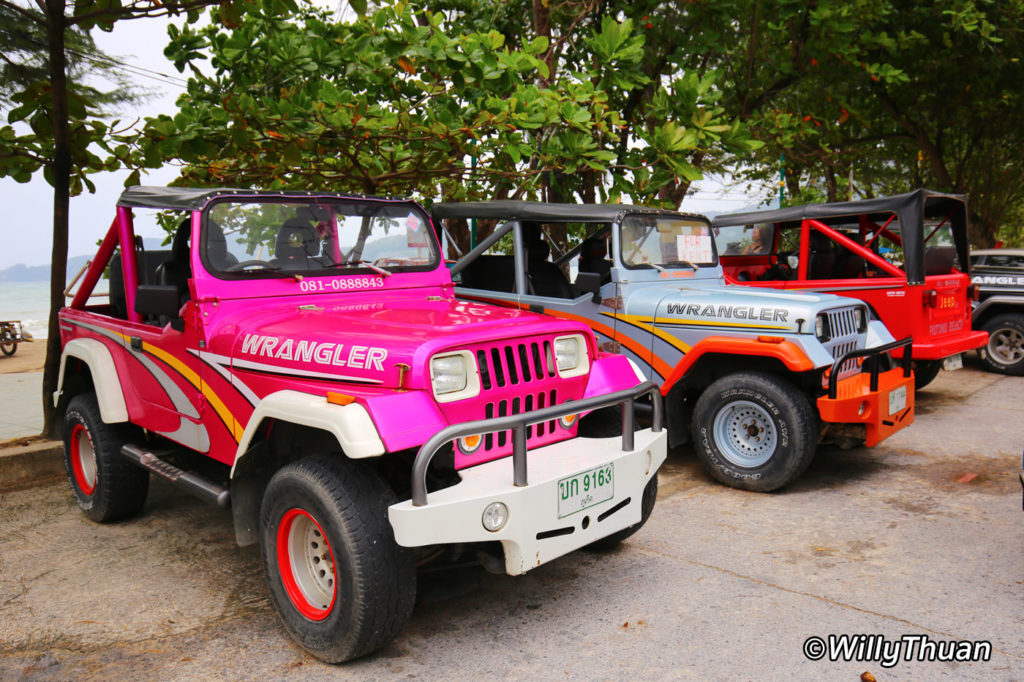 You also can rent cars or bikes on the roadsides. They usually always have cars available. The demanded price may sound attractive at booking time, and things could go fine in case of an accident, but there is no consistency or any way to tell which is reliable and which is not. It's a lucky draw, and you are on your own. Apparently, you don't need an international driving license to rent from them, just your local license. It sounds a little dodgy, and we'll do further research about this. Having good travel insurance is a good idea.
---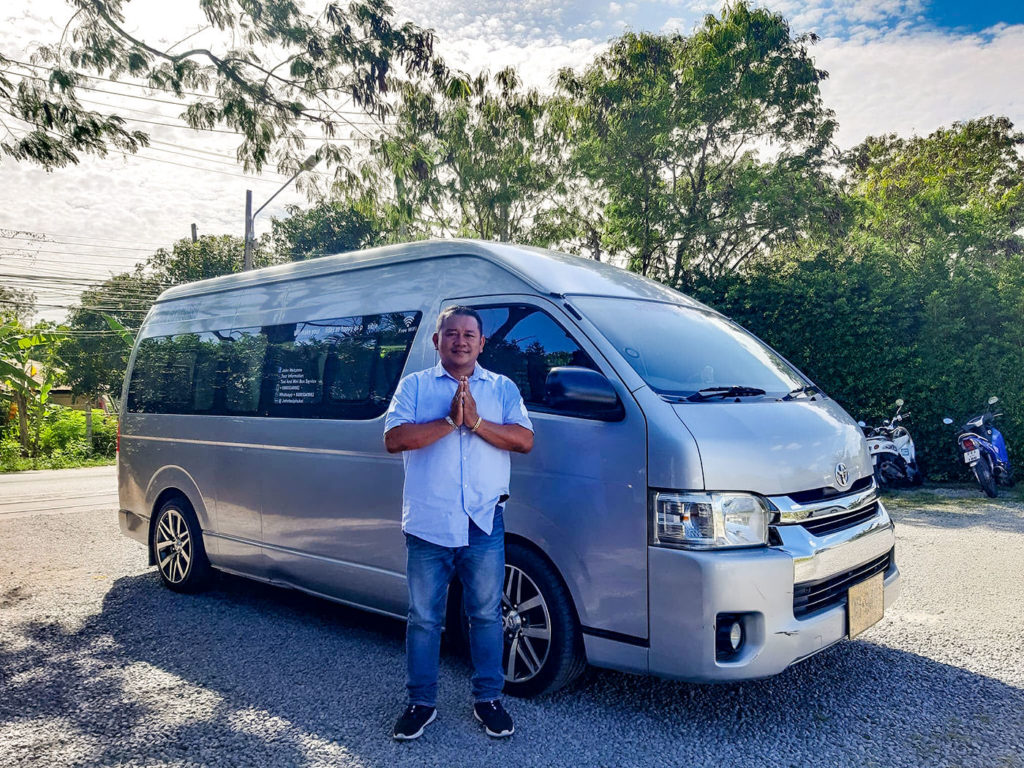 ---