When is the best time to visit Phuket?
Phuket weather plays a key role when deciding the best time to visit Phuket, and it depends on what you actually like. Thailand has a tropical climate with two seasons and it's warm all year round. The weather in Phuket is always a stressful topic, especially during the rainy season, which is between June and November. Every single day we receive questions such as, 'will it rain every day and all day in rainy season?'.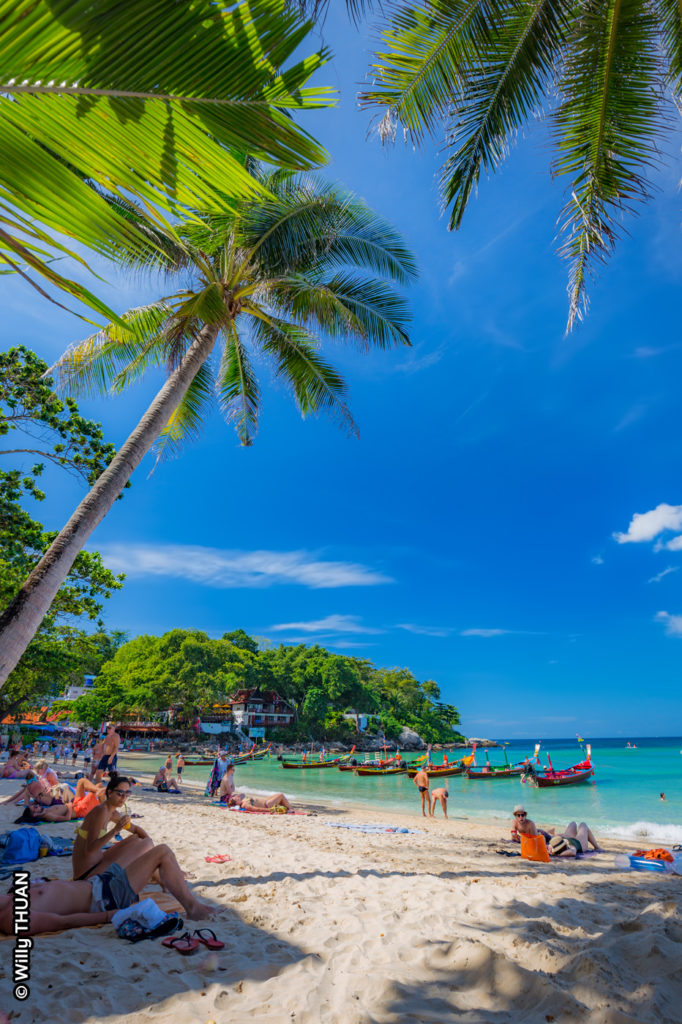 ---
1. Best Time to Visit Phuket: December to March
December to March are the coolest and supposedly the best months to come to Phuket. Weather is usually perfect with clear blue skies, calm seas, and a pleasant breeze keeps the temperature very just right. This period is when you should come if you care about blue sky, suntan and plan to spend a lot of time on the beach or taking those Instagram selfies that will grow your fanbase.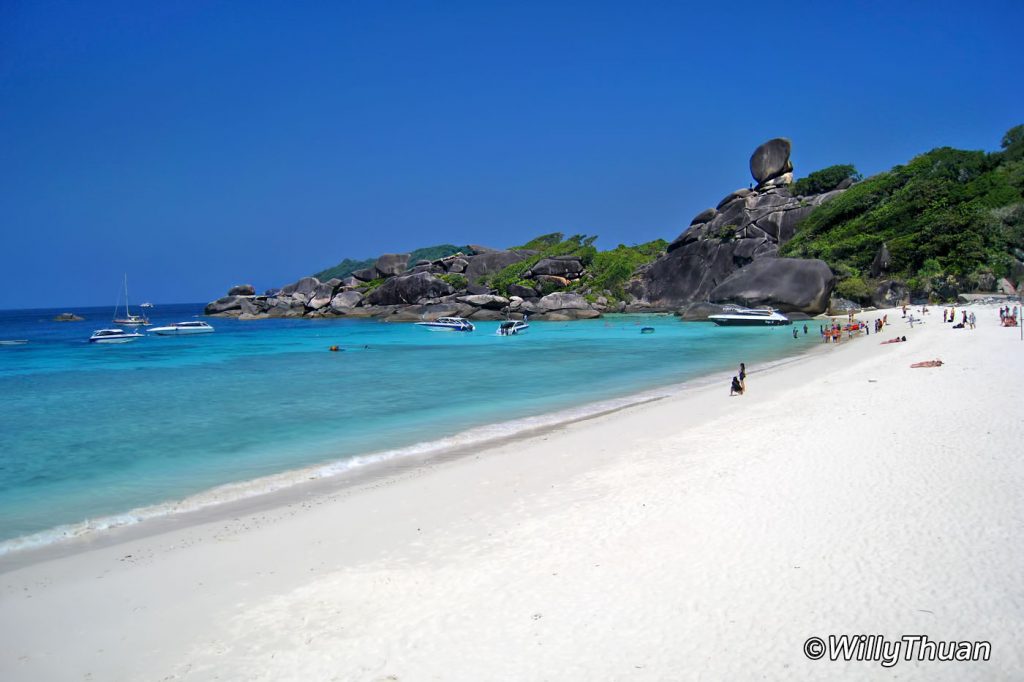 However, December and January are also the peak months of the high season, so expect to pay more for your hotel, especially during New Year time. Expect the south of the island to be very busy, so if you worry about the crowds, you should consider staying in the northern part of the island. Have a look at our list of quiet and hidden beaches in Phuket.
---
2. Hottest Months in Phuket: April and May
April and May are the hottest months in Phuket. At least we are sure of that, and it never fails. The sky is usually blue, and the sea is very calm.
Temperature can reach 40˙C, and everyone in Thailand is celebrating the end of the warm season by throwing water at each other. That's the famous Songkran Festival, and it can last three days or more, depending on which part of Thailand you are. Remember to protect your skin and not to spend too much time directly in the sun on the first day, a classic beginner's mistake.
---
June to August is a mix of rain and sun, usually delightful. Some months are considered wetter than others: September, October, and November are the months with most rainfalls, but some years, it can drag to December. No one can tell.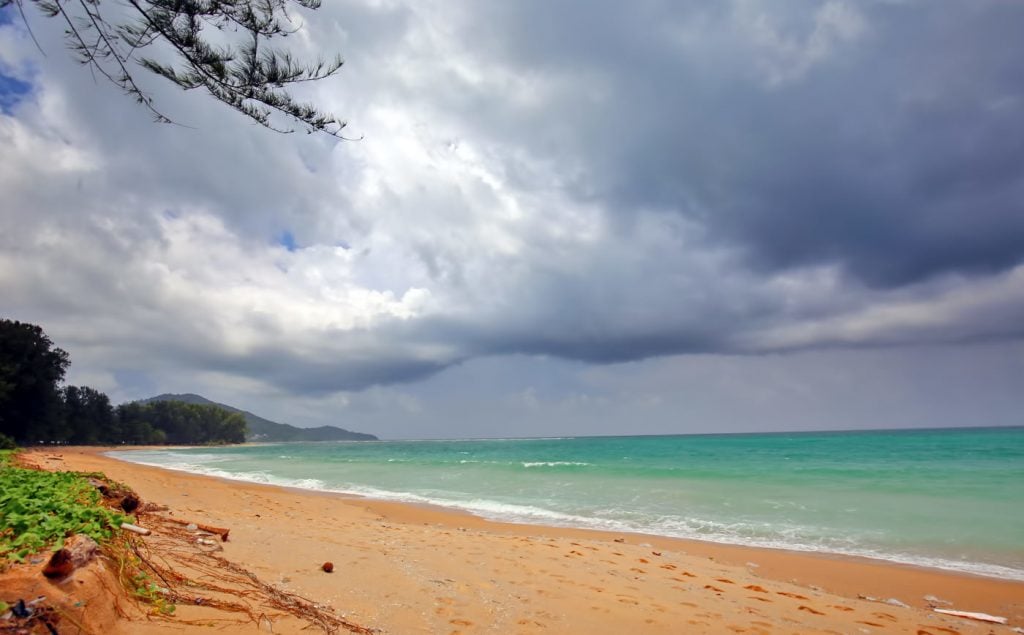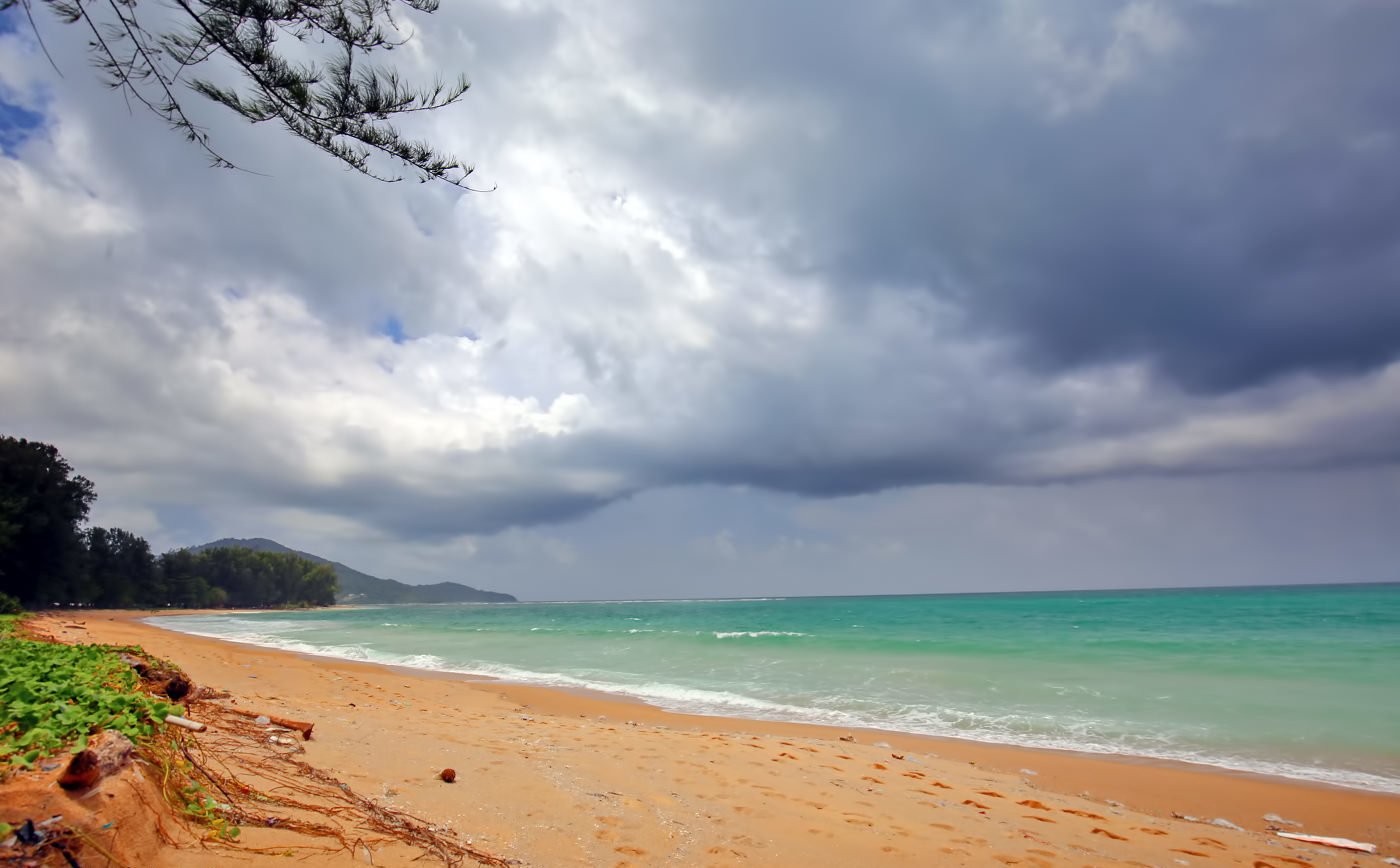 The rainy season is a tricky subject. It's supposed to occur roughly at the same time each year but has become seriously unpredictable. Despite some unlucky series of stormy days, there is still plenty of sun with occasional showers. On the bright side, everything is much cheaper! However, keep in mind that even if the sky is blue, the sea is frequently rough, so it is recommended to book a hotel with a nice swimming pool.
If you plan to Phuket during this time of the year, you might want to read: '12 Things to Do in Phuket when it Rains'. Read more about the rainy season.
---
Weather Forecast for Phuket
---

Note that online weather forecasts are always pessimistic! If it rains for 1 hour in a day, they will display the big scary 'thunderstorm' icon, to be on the safe side.
---
4. Phuket Yearly Rain Chart
All these are common indications. We all know each year is different, even my grandmother knew that!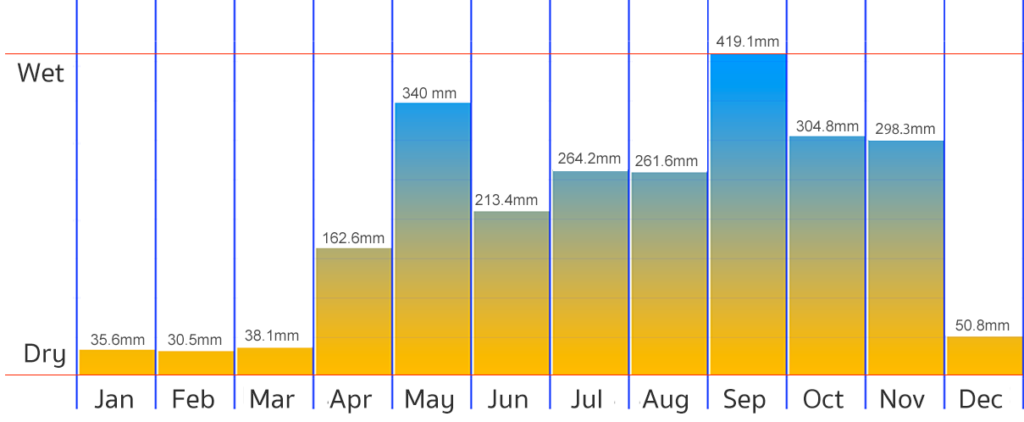 ---
5. Average Temperatures and Occupancy
Av. Temp.
Temp Feel
Chances of Rain
Days with Rain
Occupancy
April
29°C
Very Hot
Low
11
Medium
May
29°C
Very Hot
Medium
21
Medium
September
28°C
Warm
Very High
23
Low
November
27°C
Warm
Medium
16
Medium
---
December to March is the best time to visit Phuket when the sky is clear and sea quiet and blue. The high season starts in November and ends in April. With a tropical island climate, the sky is clear and the sea is quiet and turquoise blue. During those months, the island is rather busy, and hotels prices are higher.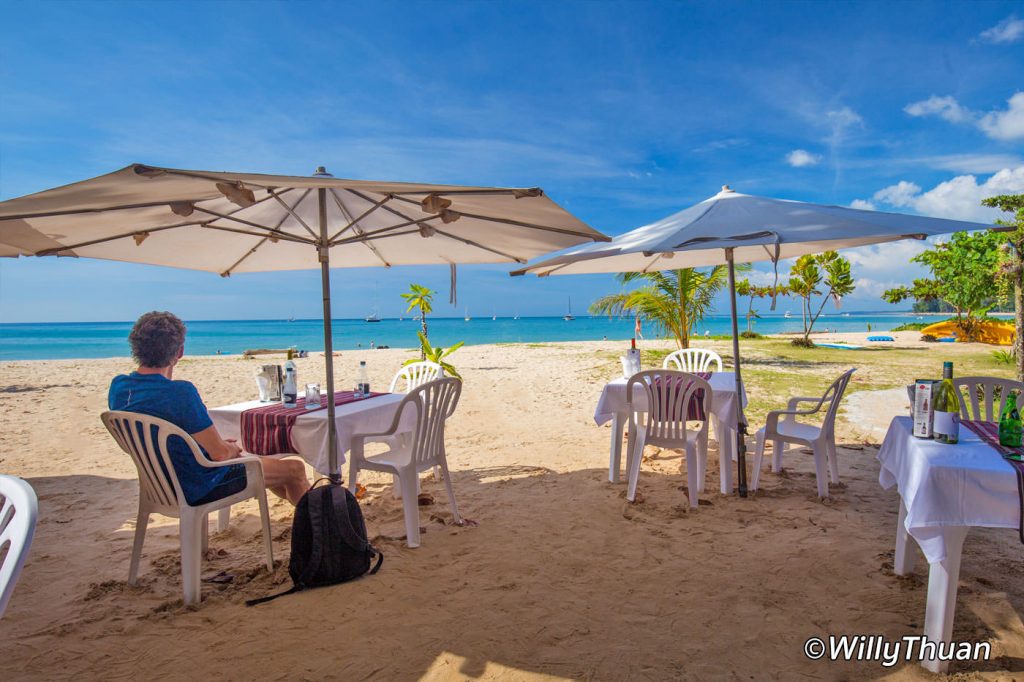 The temperature is warm all year-round, so you should always pack light. You won't need more than t-shirts, shorts, light pants or light skirts, and eventually a light jacket (that you may never use). Adding a light raincoat and an umbrella may be a good idea. Anyway, all these items are very easy to find everywhere at very low prices, so pack light and save some space in your suitcase to buy some souvenirs. Ironically, locals will consider the weather to be 'cold' if the temperature gets close to 20˙C! Anyway, no matter which month you visit Phuket, it is always warm, and the sea still feels like entering a warm bath. Read more
---
Every day someone will write and ask 'How is the Weather in Phuket in June' or in August or in October. Of course, Phuket being a resort destination, people have the right to be worried. When you travel that far, wait that long and invest that much, you want to have some sun to get that suntan and blue sea to swim and bring some fantastic photos!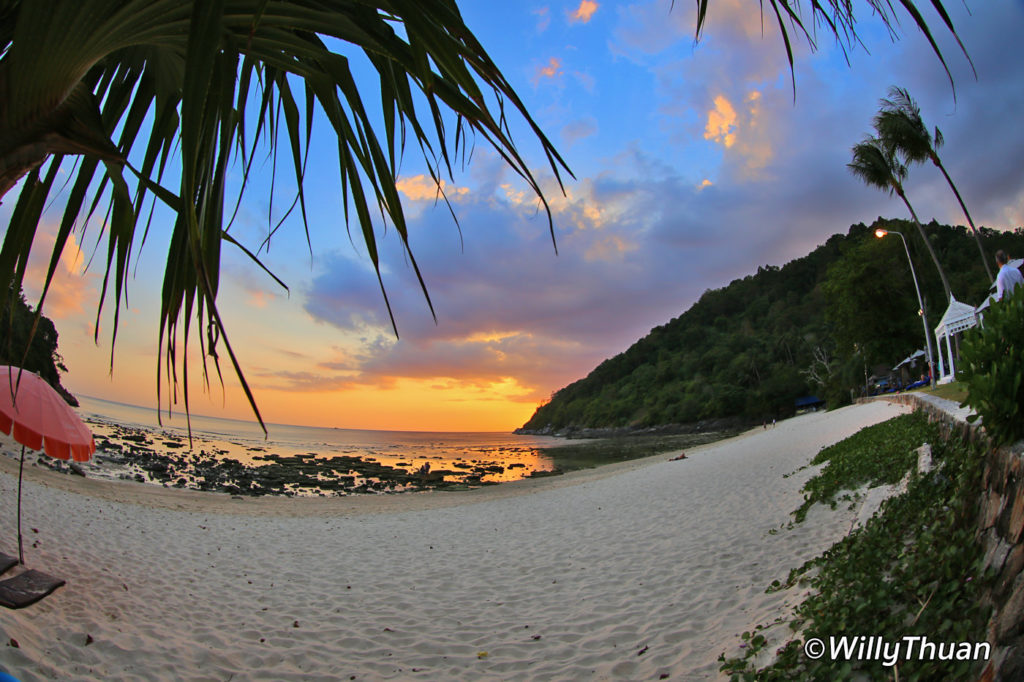 Unfortunately, it's not that simple. Yes, there are two seasons, and you can expect more sun during the high season and some rain during the rainy season, but each year is very very different. There is absolutely no way to predict if it will not rain in January and you could have an amazingly sunny October (which used to be known for being one the wettest month of the year). Read more
---
FAQs about Phuket weather
✳️ When is the best time to come to Phuket?
a. There are mostly two seasons in Phuket
Peak season is December and January
✳️ Is the weather in Phuket as bad as the online weather forecast predicts?
a. No, online weather forecasts tend always to be pessimistic. They will display a dramatic thunderstorm icon even for short tropical rain.
✳️ What can I do in Phuket when it rains?
a. There are dozens of great things to do in Phuket if it rains.
✳️ Does it rain all day and every day during the rainy season?
a. The rainy season has a lot of sunny days. Yes, there are some bad days, but it is often a mix of sunny days with short rains.
✳️ Does it ever get cold in low season? Should I bring warm cloth?
a. Phuket climate is always warm, the temperature rarely goes below 25C, and the sea is still as warm as a bath, so you can pack light!
---
More about Phuket Weather
Phuket Webcam (Updated) – Live Cameras on Phuket Island
10 Tips for a Great Holiday During the Rainy Season in Phuket
17 Best Things to Do in Phuket When it RAINS! Rainy Days Activities
Phuket Weather Month by Month
---