How is the weather in Phuket in July?
Phuket weather in July sees more rain than in June. The monsoon, or low season, has definitely started, and you can expect the sea to be rough and the sky to be cloudy. But like in every month of the low season in Thailand, you might get quite a few sunny days. However, one pattern happens every year in Phuket: the bad luck weeks. Read more about Phuket weather
Every year, during the rainy season, the weeks alternate nicely between clear skies, cloudy days, and a few rainy days, usually in the evening or at night. But there are bad luck weeks with lots of rain, non-stop for 3 to 5 days. It's not frequent, and no one like those weeks, but it has to happen; nature needs it.
As usual, during the rainy season, it is recommended to book a hotel with a nice swimming pool so you can sunbathe and swim as much as you want even when the sea is rough out there. It is really important to respect the swimming flags. If the flag is red, don't swim! Even if you consider yourself an excellent swimmer, you will be surprised by how strong the current is! If you really want to swim in the sea, try Tri Trang Beach near Patong, it is usually quieter than other beaches of Phuket but use your common sense.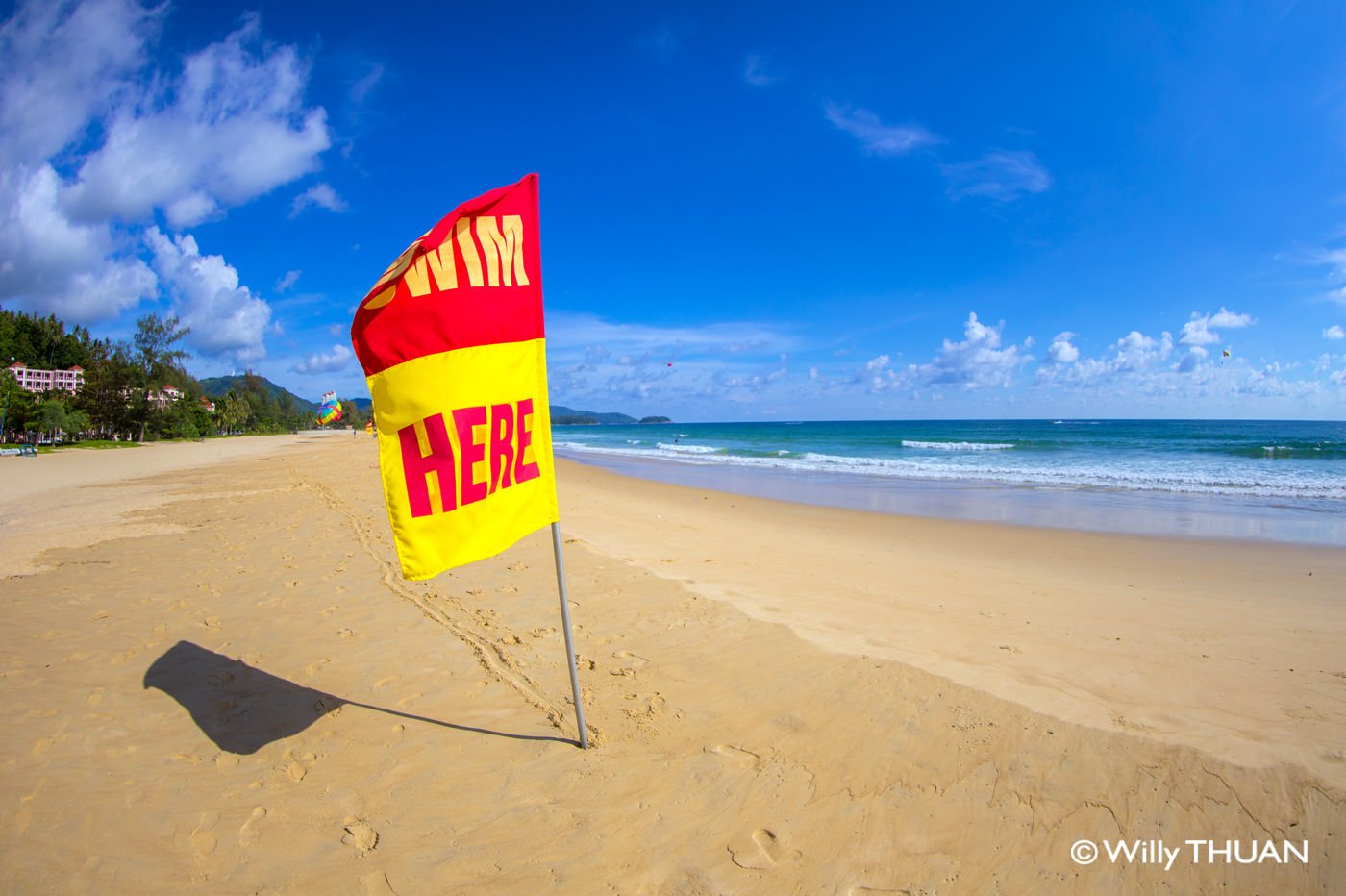 What to do in Phuket in July?
Just like in every month of the rainy season in Phuket, you can take advantage of the many options available, both for sunny days and rainy days: just in case, bookmark our list of things to do in Phuket when it rains. Just enjoy the sunny days on the beach as much as you can in case the weather changes. A spa treatment is always the first activity that comes to mind when the sky is threatening, so book as soon as possible, whether it is in your hotel or in an independent spa.
The popular Patong shopping centre Jungceylon is unfortunately closed for renovation until the end of the year, so you will have to get a ride to Central Phuket to spend the day shopping and browsing, visit the giant aquarium or even watch a movie.
Activity-wise, June is usually a good month for surfing in Phuket, mainly on Kata Beach and Kalim Beach, while kitesurfing is best on Nai Yang Beach. If the sea is not too agitated, snorkelling is still p
Tours to nearby islands operate normally unless a serious storm is announced. A day trip to Phang Nga Bay is always a great day out, the scenery is even more impressive with big clouds above them and you will glide between the limestone cliff aborad a comfortable covered boat.
On the good side
Prices in Phuket are lower and bargaining is easier and more rewarding than in high season, however, keep in mind that locals are also trying to make a living. If you are in Patong and you are not in a rush, shop at OTOP market or Chillva Market rather than on Bangla Walking Street, you will get much better prices!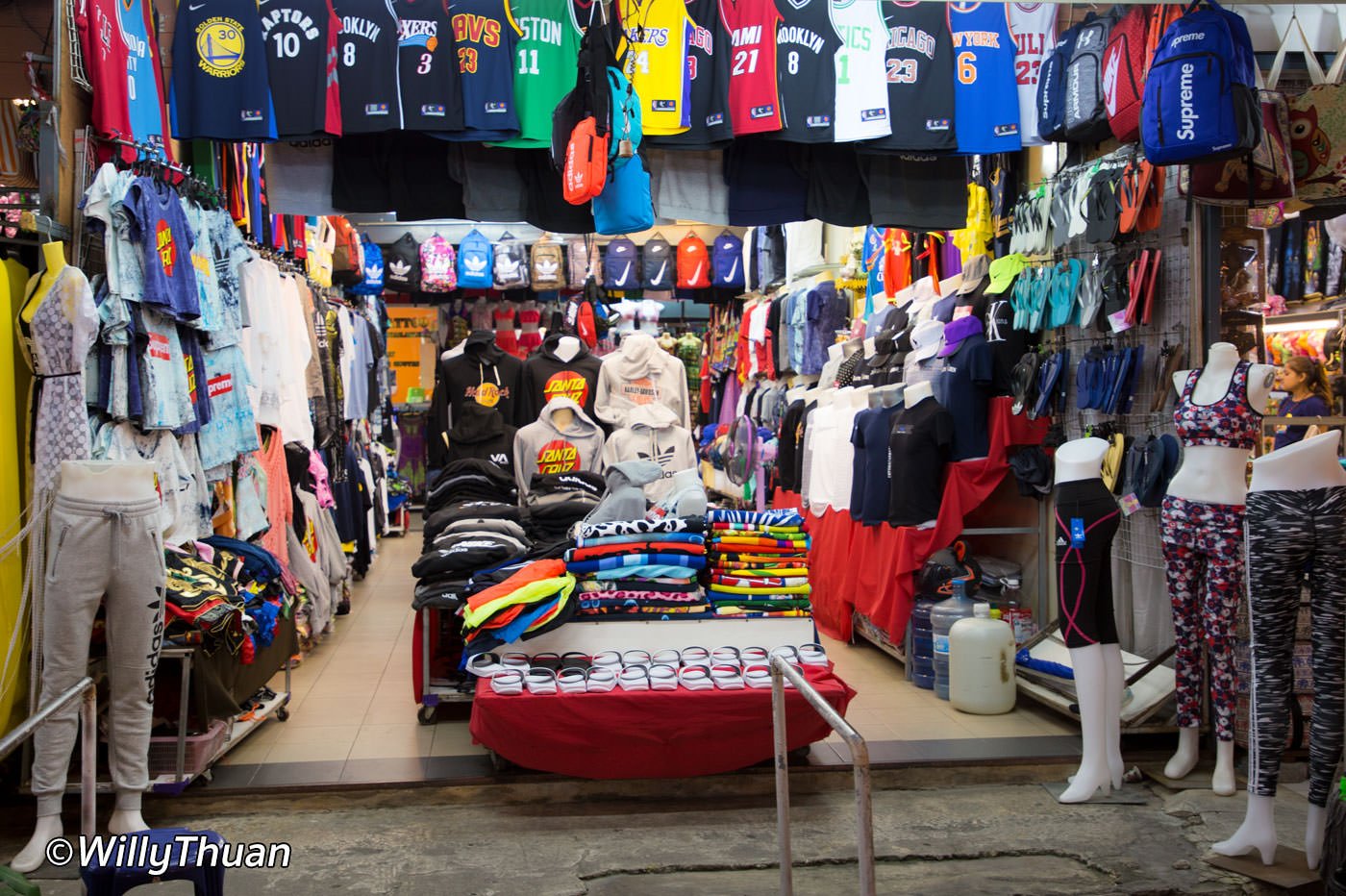 Similarly, all the hotels will be a lot cheaper and will give you their best rooms if you ask. Driving around Phuket is easy and traffic is a lot less annoying.
As usual in Phuket, only take light clothing as it never ever gets cold here. Just add a very light raincoat and a foldable umbrella you can carry around without worry and you will be all set. All these can also be bought very easily anywhere on the island.
Rain Chart for Phuket in July
Rainfalls and temperatures in July
| | |
| --- | --- |
| 🌡️ Average day temperature | 31.0 °C |
| 🌡️ Average night temperature | 28.0 °C |
| ☀️ Average sunny days | 8 Days |
| ☔ Average rainy days | 16 Days |
| 🌧️ Average rainfall | 258.2 mm |
| 💧 Average humidity | 79 % |
| 🤿 Water temperature | 29.6°C |
Phuket Live Weather
This live view of Patong Beach will give you a real idea of what the weather is like in Phuket right now.
---
Phuket weather each month of the year
FAQs about Phuket Weather in July
Q. What is the average temperature in July in Phuket?

In July, the average temperature in Phuket is 31 °C (87.8°F) during the day and 28 °C (82.4°F) at night.

Q. How many rainy days in July?

In Phuket during July, the rain falls for 16 days, with an average rainfall of 258.2 mm.

Q. What is the water temperature in June?

In July, the average water temperature is 30°C (86°F).

Q. What is the average length of a day in July in Phuket?

The average length of a day in July in Phuket is 12.5h. The sunrise is around 6 am, and sunset is around 7 pm.

Q. What should I pack for July weather in Phuket?

Phuket is warm all year long, so pack light as you will probably only wear t-shirts, skirts and short pants most of the days. Maybe take an umbrella and a very light raincoat.