---
How is the weather in Phuket in September?
---
September is usually the wettest month of the year in Phuket. You can expect more rainy days than sunny ones, but as always, you should get a mix of sun and rain. September is not the best month to travel to Phuket if you want that perfect blue sky and quiet blue ocean, so if you can avoid it, pick another month to be on the safe side.
There are still some bright sides if you have no choice: the roads are not hectic, and all the attractions and tours are usually open. Except for the Similan Islands, all the islands are open, including Phi Phi Island. When it rains, please bookmark this page we created to keep you busy: Fun Things to Do in Phuket When it Rains.
---
What to do in Phuket in September?
---
The pattern of the rainy season changes every year, and your week can be surprisingly sunny; no one can predict it. The best way to manage your holiday is to take advantage of each clear day to go to the beach. As usual, respect the flags and don't underestimate how powerful riptides are and swim in your swimming pool if the flags are red.
On a cloudy day, you can go to explore Old Phuket Town, or if it rains, you can book a spa treatment at your hotel. Just remember to book as early as possible when you suspect the rain is here to stay because everyone will have the same idea! First booked, first served!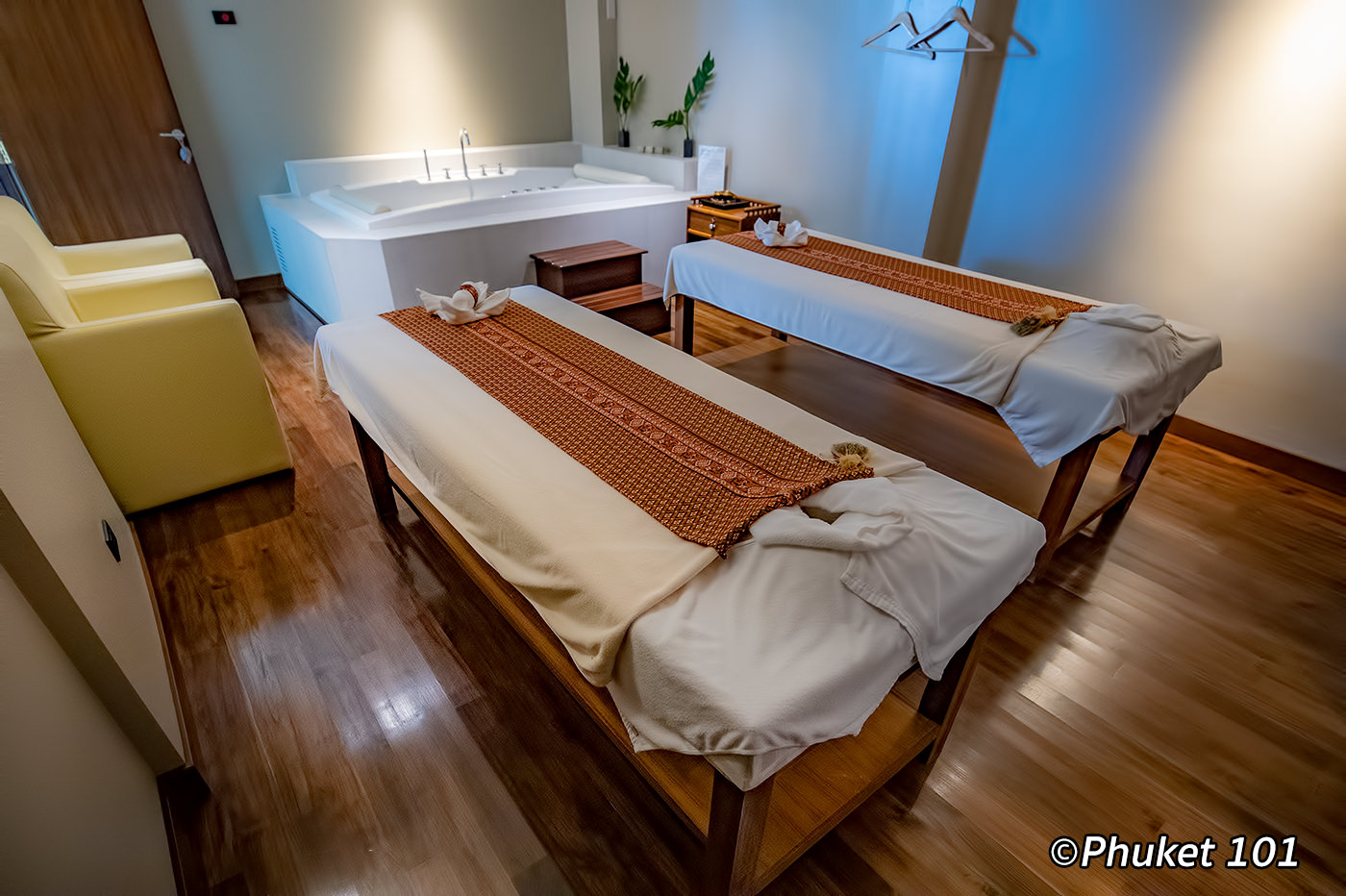 ---
The famous Phuket Vegetarian Festival dates change each year because it occurs on the ninth month of the Chinese lunar calendar. It often starts at the end of September. There are events and processions mainly around Phuket Town and beach resorts are barely affected. If you go to Phuket town during this week, you will notice a lot of activities and many restaurants will be closed, and only those serving vegetarian food remain open.
---
Phuket Averages in September
---
Temperatures and rainy days in September
September Weather
Average Day Temperature
30.4°C
Average Night Temperature
27.5°C
Average Sunny Days
8 days
Average Rainy Days
17 days
Average Rainfall
361.2mm
Average Humidity
82%
Water Temperature
29.1°C
---
Rain chart for Phuket in September

---
Phuket weather each month of the year
---
---
More reading
17 Best Things to Do in Phuket When it RAINS! ☔
What is the best month to visit Phuket? ☀️☁️🌧️ Phuket Weather
Phuket Webcam – Live Cameras on Phuket Island
---
FAQs about Phuket Weather in September
Q. What is the average temperature in September in Phuket?

In September, the average temperature in Phuket is 30.4 °C (86.72°F) during the day and 27.5 °C (81.05°F) at night.

Q. How many rainy days in September?

In Phuket during September, the rain falls for 17 days, with an average rainfall of 361.2 mm.

Q. What is the water temperature in September?

In September, the average water temperature is 29.1°C (84.38°F).

Q. What is the average length of a day in September in Phuket?

The average length of a day in September in Phuket is 12.2h. The sunrise is around 6 am, and the sunset is around 7 pm.

Q. What should I pack for September weather in Phuket?

Phuket is warm all year long, so pack very light as you will probably only wear t-shirts, skirts and short pants most of the days. You also can easily buy any clothing you may have forgotten at the local market. It is recommended to take an umbrella and a very light raincoat.