Ao Yon Beach
Ao Yon Beach, as surprising as it may seem, is a quiet and remote beach of Phuket where you can have a lonely walk and only meet locals and few long time residents. Of course these little beaches are far and often hidden, you need to make a bit of effort to find them. There are few such hidden beaches: among them are Ao Sane Beach, Panwa Beach in the south, Banana Beach or even Naithon and Haad Sai Keow in the north.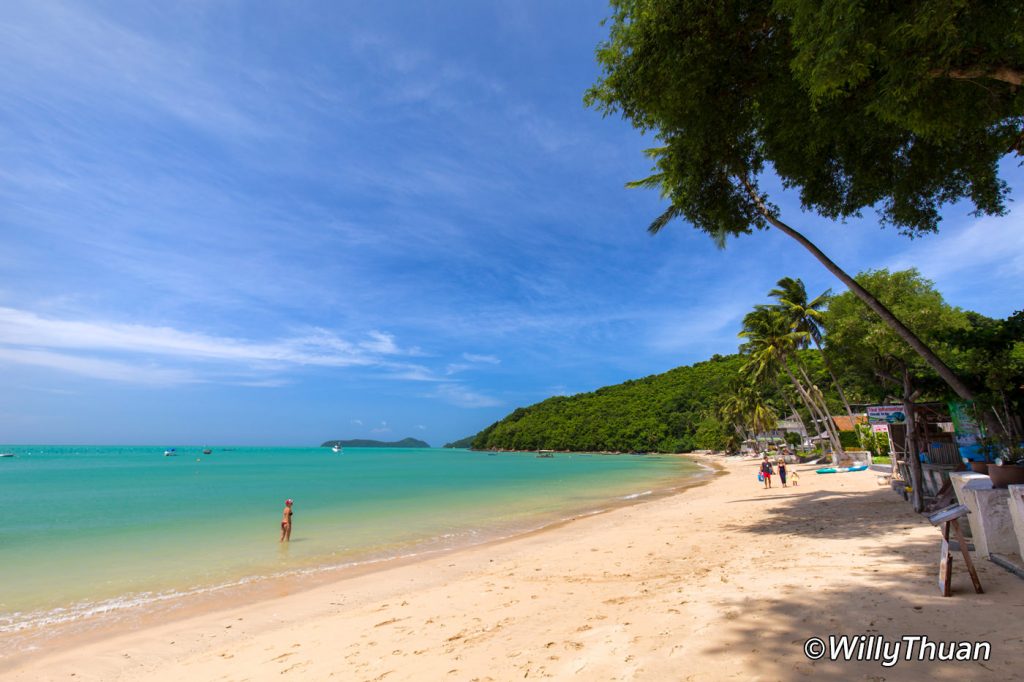 Ao Yon Beach is so out of the way and far from the road, you could drive nearby ten times without noticing its entrance. Located between Panwa beach (past the Novotel Panwa resort) and Cape Panwa, it is not even indicated but few 'restaurants' signs and an old yellow giraffe sculpture might give you a hint.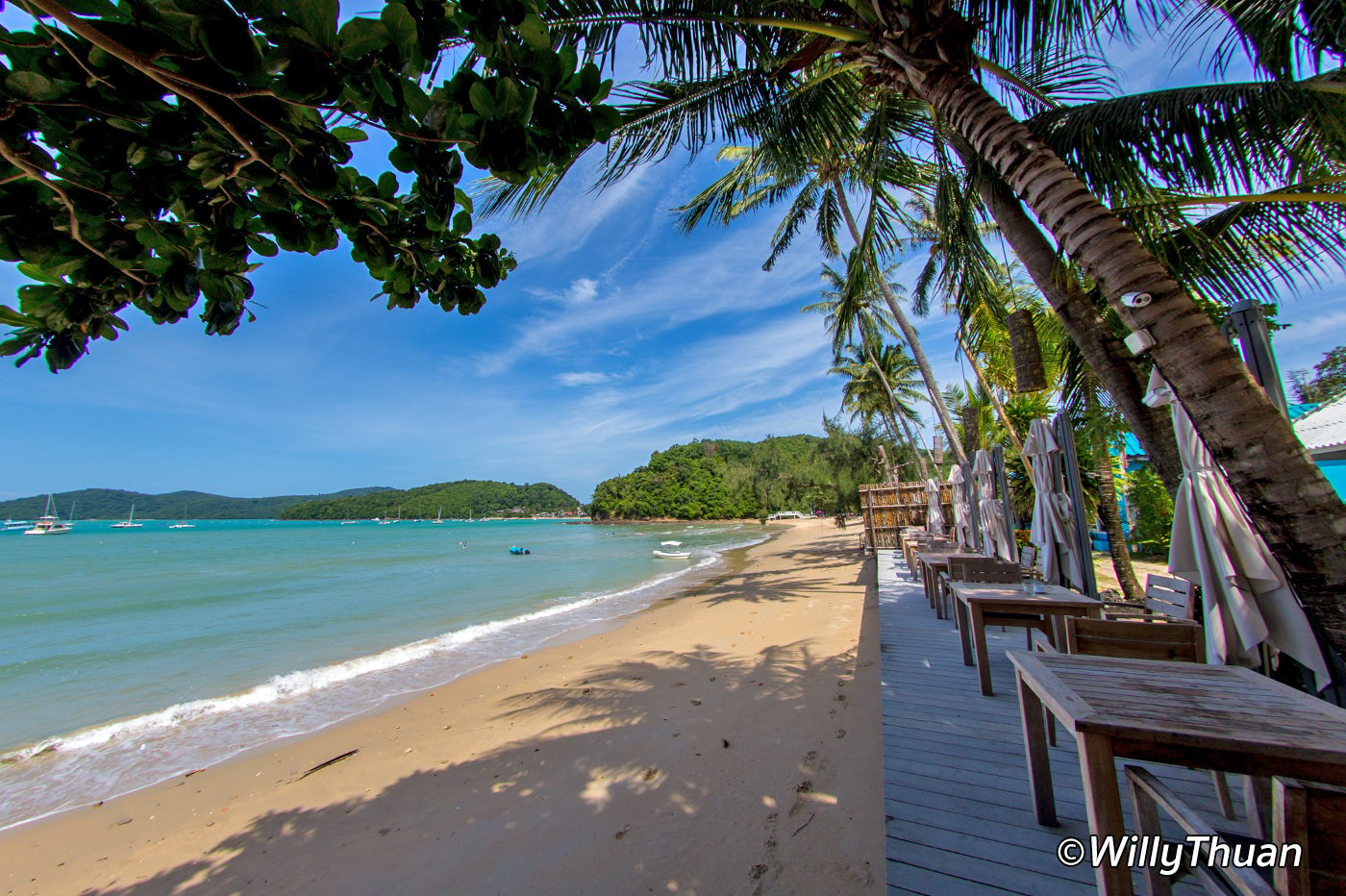 You will have to park on the main road as local residents won't allow the use of the way down to park, but it is not often crowded except on some week end when the locals practice the 'dragon boat' race.While quite long and nice, the beach is only partially maintained and each end still has the typical piles of junk found in places not often visited by tourists. However, in the center it is a beautiful tropical setting with tall palm trees, a couple of new nice hotels like the Bandara Villas, a modest beach clubs and a few small restaurants.
If you were looking for a quiet place still retaining the good old original local feel, you might like Ao Yon.On occasional week ends, pretty impressive 'Dragon Boats' teams practice their synchronized rowing and it suddenly becomes very lively, not something you see everyday.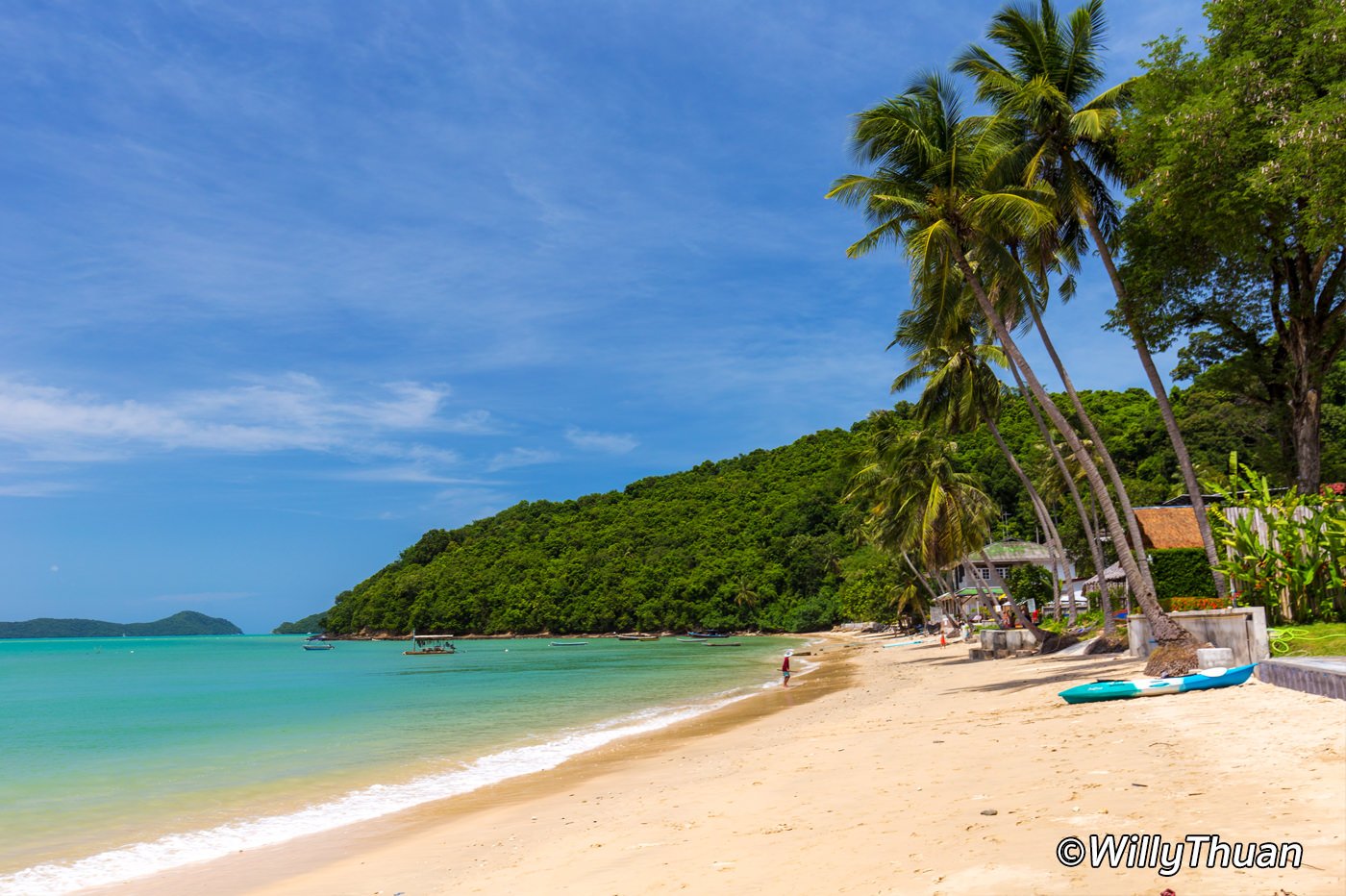 Once you had lunch and your beach massage done, you can rent a longtail to go to a nearby island such as Koh Kai or you can drive a bit further to discover a small waterfall, or the beautiful Panwa View Point (Khao Kad Tower) then continue to the Panwa Aquarium.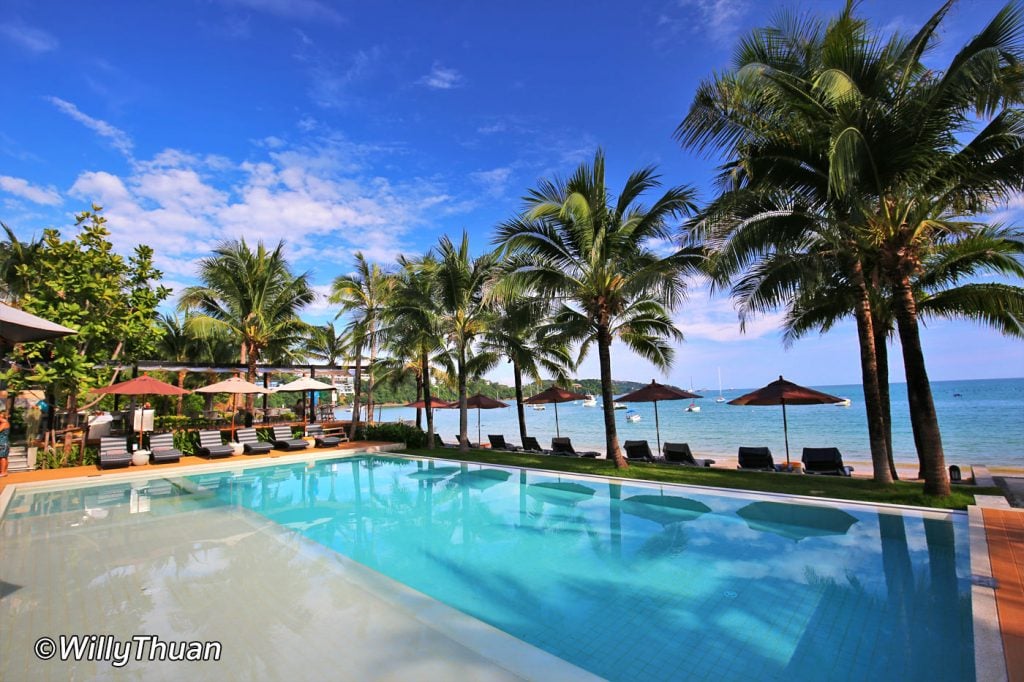 Ao Yon Beach Map