Are Phuket waterfalls worth visiting?
The waterfalls in Phuket are not impressive, especially during high season when the lack of rain can reduce the stream to a trickle. Only 3 of the 4 waterfalls listed below are significant, but like anywhere in the world, even a small stream never fails to attract kids and families during the weekend.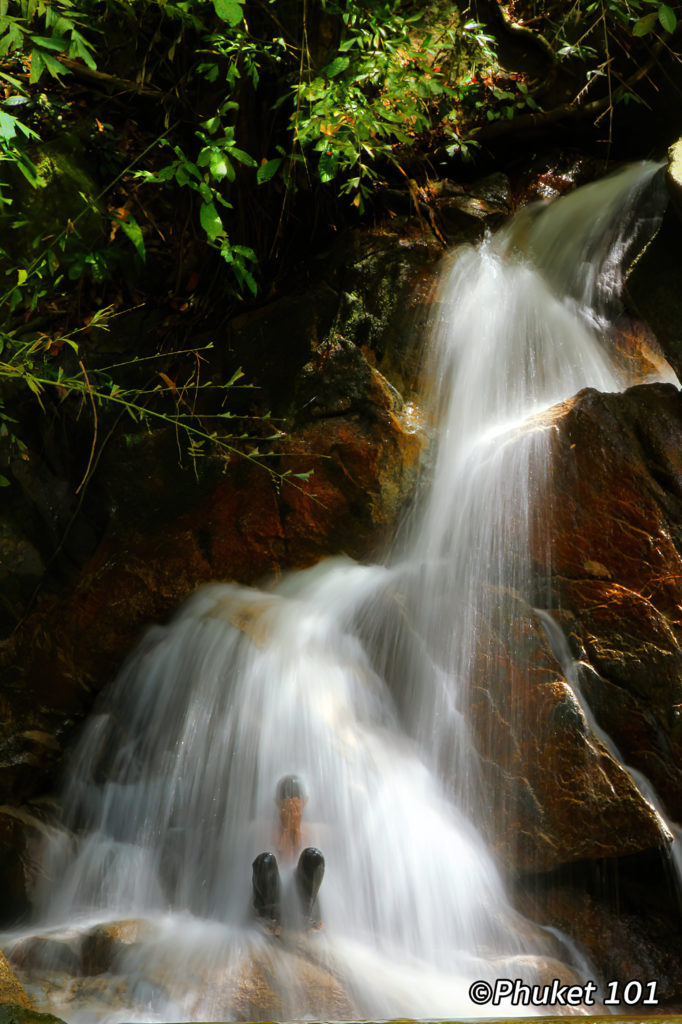 You should also know that the two largest are inside a national park, and therefore charge an entry fee of 200 baht per person (plus car fee). Not everyone is happy about this fee, but that is the rule and some consider it rather high. Those waterfalls are Bang Pae on the eastern part of Phuket and Ton Sai Waterfall located further north, not far from Thalang Town on the way to Phuket airport.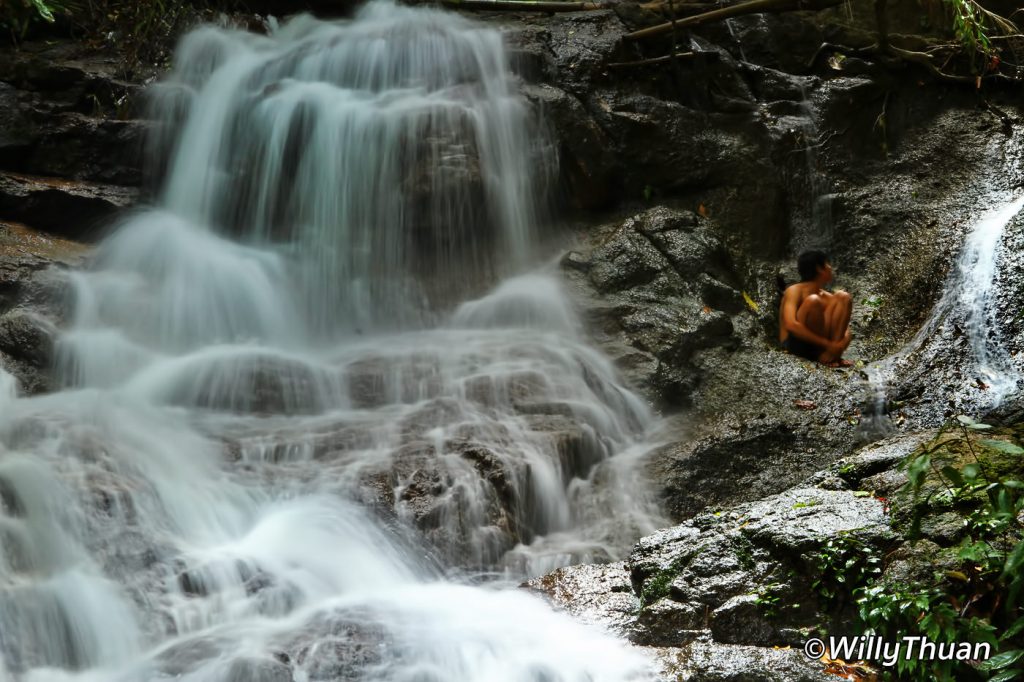 Kathu Waterfall is the best advertised but is quite small. At least you don't have to pay anything to get there. If you go during the raining season and you find the path to the upper levels, it can be quite charming. A very small and not well-known cascade can be reached just past Panwa beach, but it's not worth going. Outside Phuket, things get a lot nicer, and we'll add more waterfalls as we discover them.
---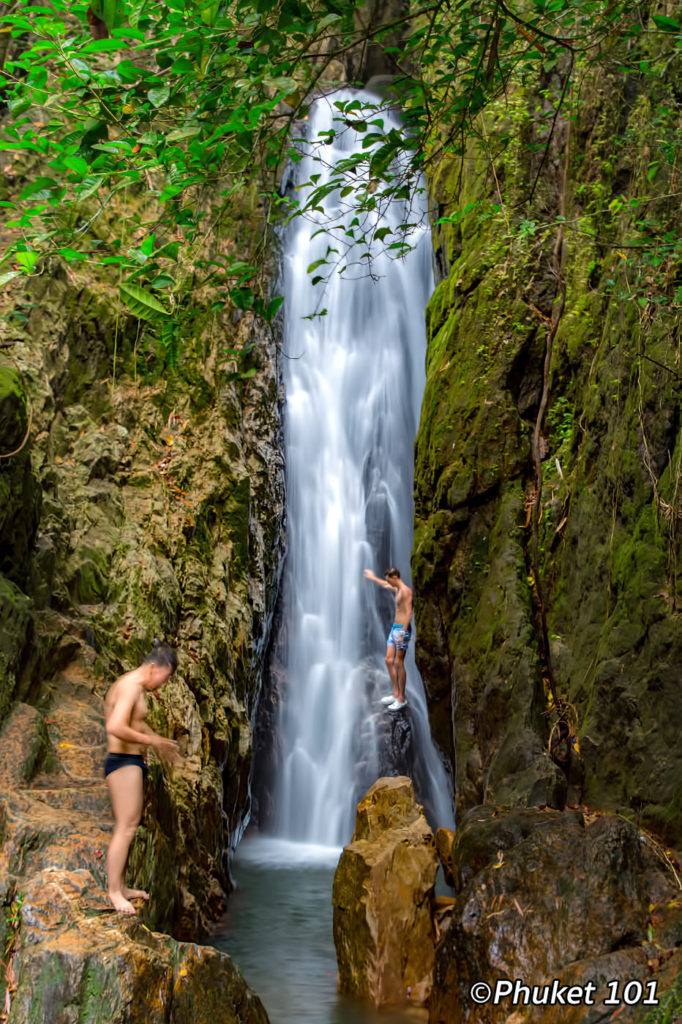 Bang Pae Waterfall, the largest and most popular in Phuket, is 18 meters high. Lots of Thai people come on weekends with their kids to cool down in the stream. Teenagers come for a romantic escape and to jump from the rocks above into the water — something to try with care as accidents are not uncommon. You'll find shops selling snack and soft drinks past the entrance of the park. Just remember that alcohol is not allowed inside the park. Don't miss Piang Prai, an excellent local restaurant in front of the park!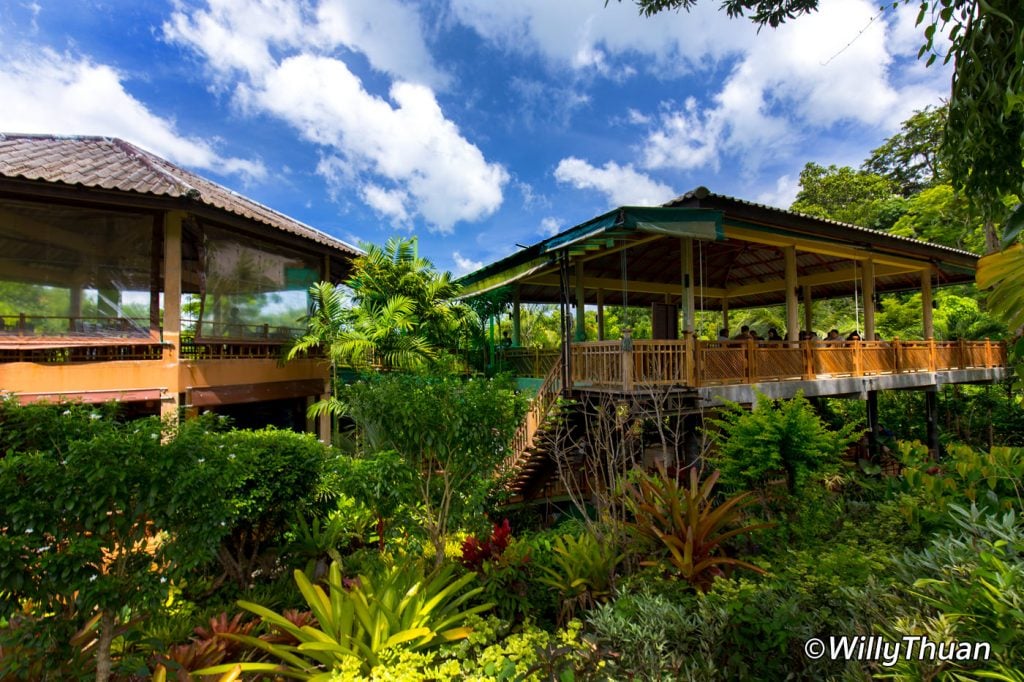 Bang Pae is near the east coast in the central part of Phuket, about 20 kilometres from Phuket Town. As it is part of the Khao Phra Thaeo National Park, therefore a 200 Baht fee will be required per person. Bang Pae waterfall is also home to the Gibbon Rehabilitation Project.
---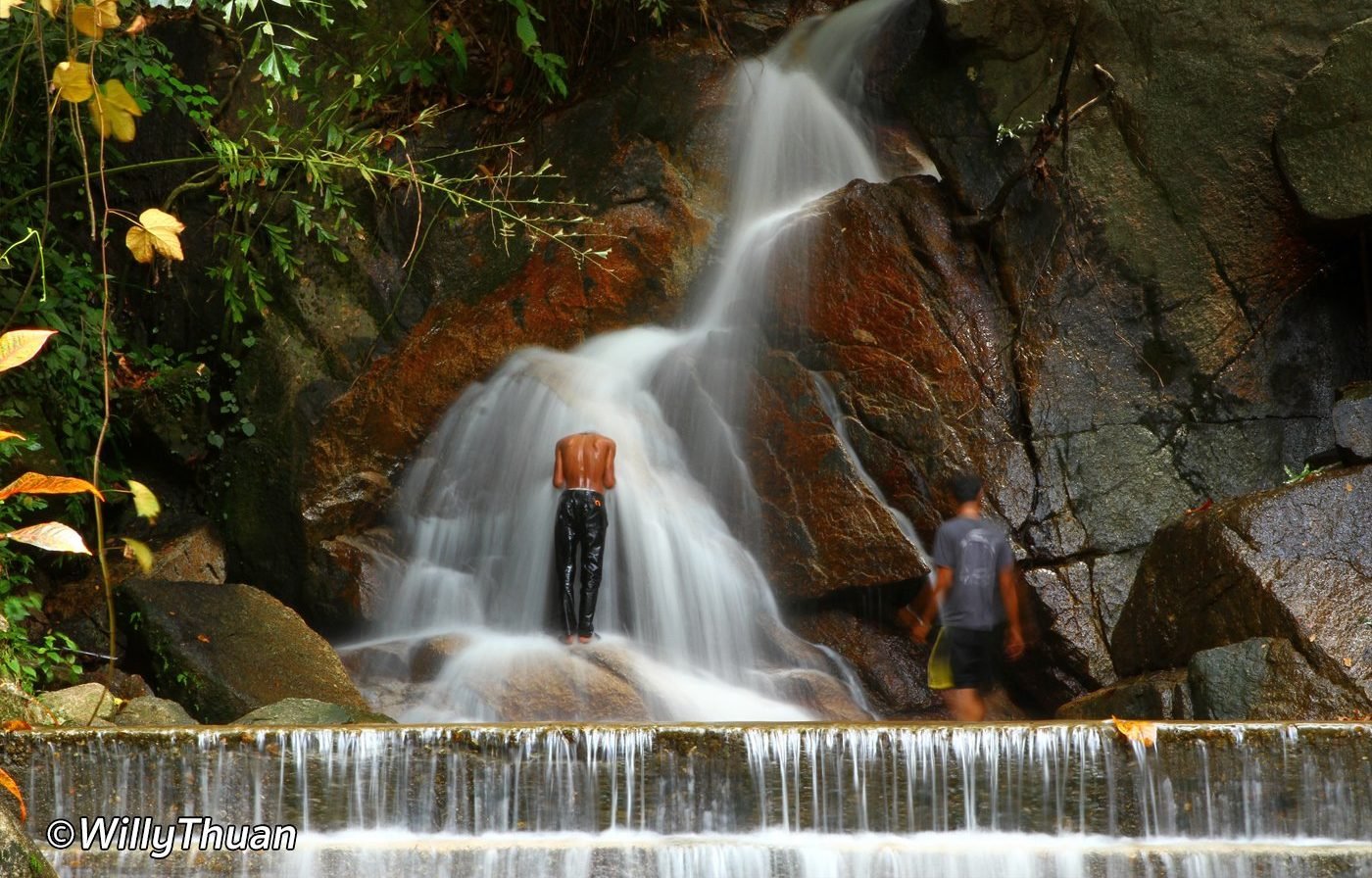 Kathu waterfall is actually quite lovely during rainy season as it cascades on four levels through the jungle. This waterfall is on every Phuket map and very well indicated on the road when approaching Patong. It's very popular with kids and parents who love to play in the natural pools while enjoying local food sold in street carts around.
There is no entrance fee as Kathu Waterfalls are not in a national park. If you visit during high season, don't be surprised if the stream has become small. If you are in the area and you like nature, you can also try the Phuket Wake Park Cable Ski, and the very popular Flying Hanuman.
---
Tonsai is the second largest waterfall on the island, part of the Khao Phra Thaeo National Park. This once again means here too you will have to pay a 200 baht fee per person to enter. Tonsai has a consistent stream after rainy days, but it becomes very tiny during high season. Overall, it's not very impressive and may not really worth the 200 baht entry fee.
---
✳️ Ao Yon Waterfall (Ton Ao Yon)
Not very well known and rather hard to find, Ao Yon waterfall is only visited by a few locals who seem to enjoy drinking and dating by the water on weekends. To get there drive along Panwa beach, then pass Ao Yon Beach and you will reach a small rocky bay. The road leading to the waterfall is on the opposite side of this bay, follow it for a few kilometres.
---
Waterfalls outside Phuket
---
✳️ Ton Phrai Waterfall
Ton Phrai waterfall is one of the nicest cascades outside Phuket island. It's not really far if you have a car to drive around there. Alternatively, some Eco-tours and bike tours include it in their itinerary. Once going out of Phuket take direction Muang Thai and follow Highway #4 for about 27 or 28 km.
Follow a small road on the right until the Khao Lampee Thai Muang National Park. A short walk leads to the large pool and magnificent waterfalls. Having a bath here is a fun way to end the day with a beer or any cold drink you naturally brought with you just for the occasion.
---
More Waterfalls Photos
---
Map of Phuket Waterfalls
---
More reading