What to Do in Panwa Beach?
Panwa Beach, also known as Khao Kat Beach, is not a great swimming beach, and yet has the charm of these remote bays not many would take the time to explore while visiting Phuket. Located on the east coast cape but facing west, the whole area is peppered with luxury villas and few resorts, a great alternative to relax away from west coast crowded spots.
---
Where to eat in Panwa Beach?
So if you are after peace, this is an enjoyable region to spend a slow afternoon staring at nearby islands. Have lunch or drinks at one of the bamboo and thatched roofs restaurants available along the strand, such as the good old 'The Beach Bar'. You can even stay at one of the beautiful resorts around, most popular being Andacura Beachfront collextion Panwa Phuket (formerly Novotel Panwa), and enjoy a great morning stroll along the sandy bay all the way to the few fishing boats at the southern end.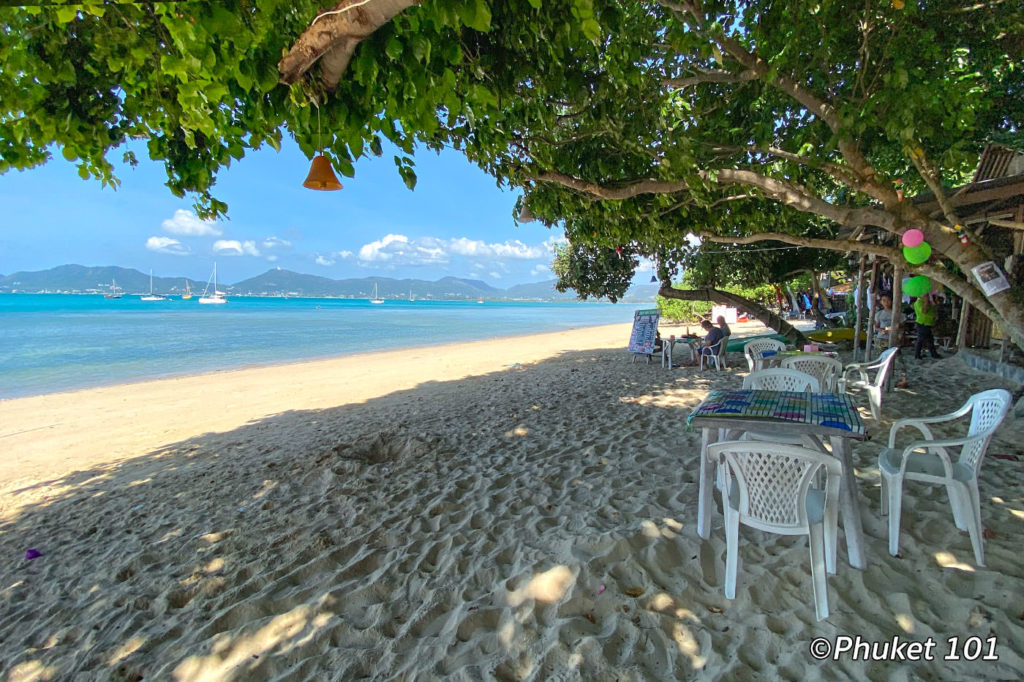 ---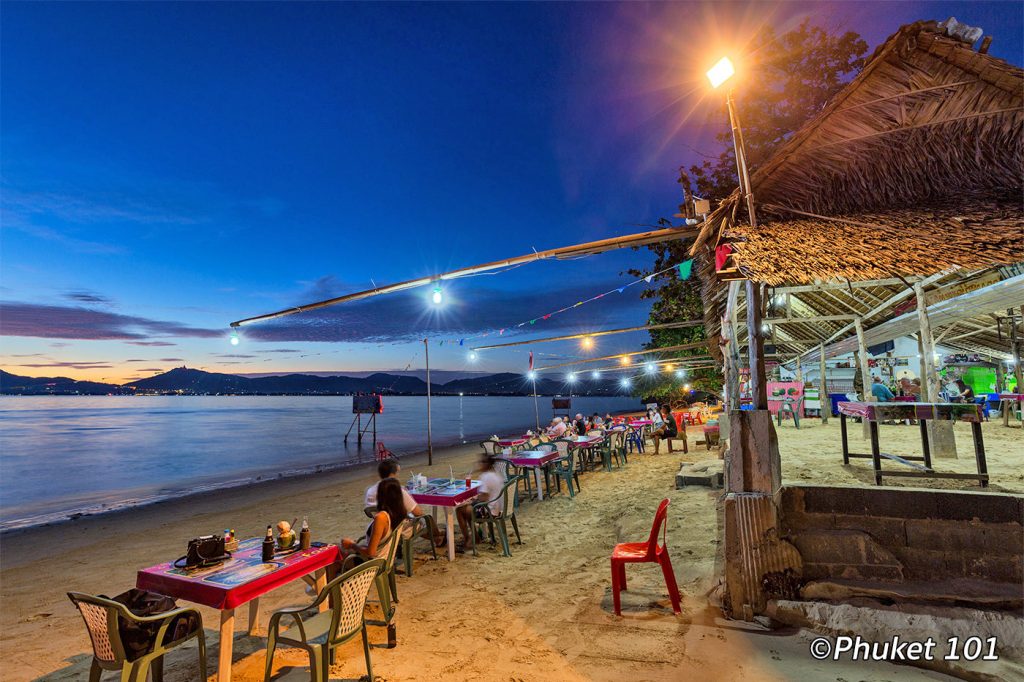 The Beach Bar Phuket is a local restaurant half-hidden on Panwa beach, away from most the tourist crowds. Once a modest wooden shack, the restaurant grew in popularity and now displays a long row of tables and plastic chairs. Set on the east coast of Phuket, this fun restaurant is still mostly made of wood pillars with a thatched roof placed on the beach. Read more
---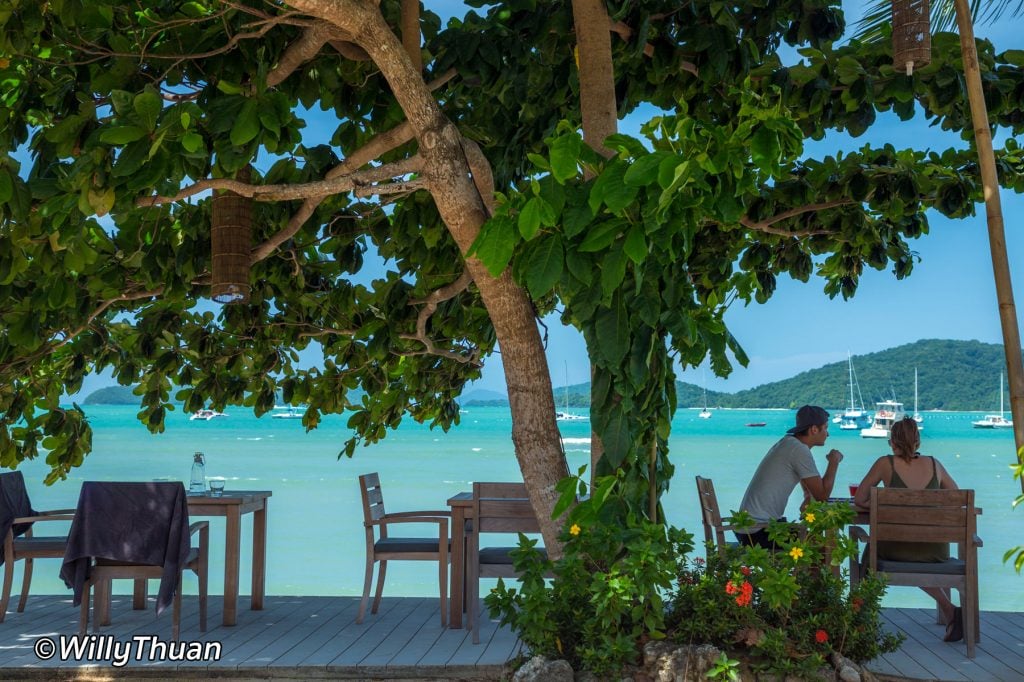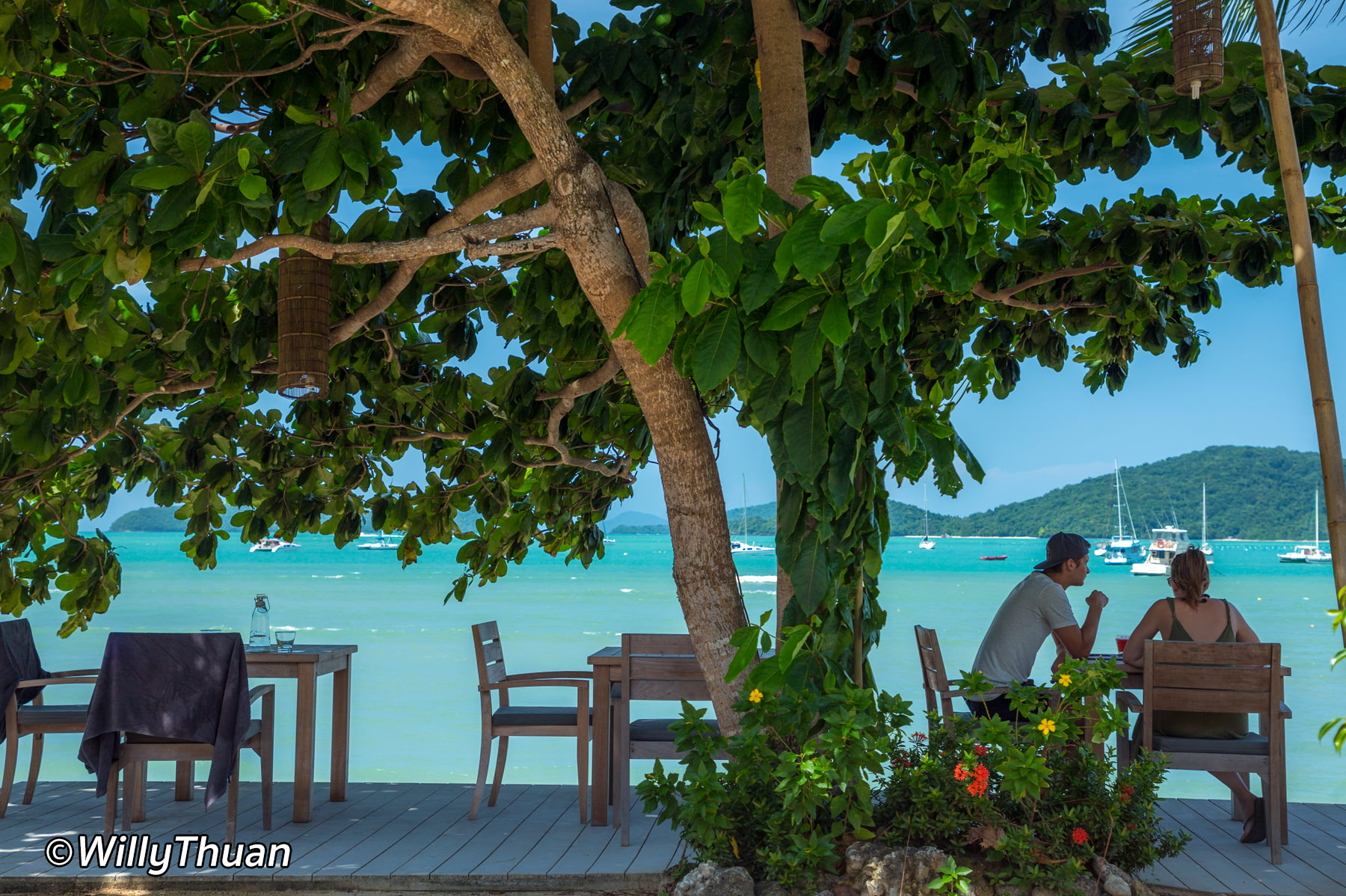 For a more sophisticated lunch or dinner (but still casual), drive a kilometre further down the coast and stop at the excellent The Cove and enjoy a surprisingly great menu while sitting at tables by the sea! Read more
---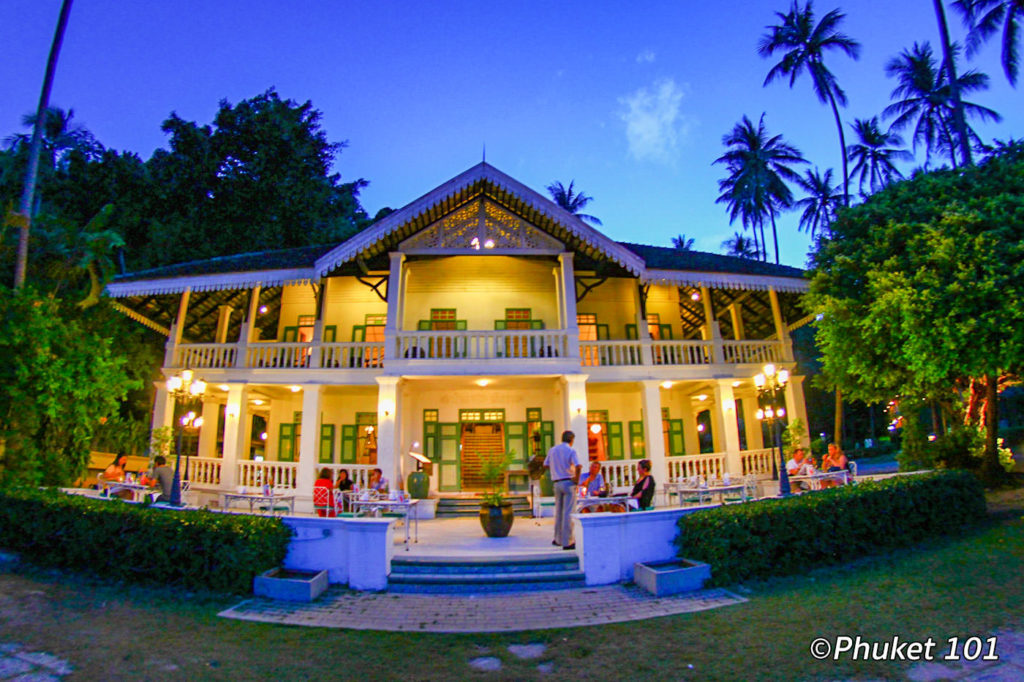 Panwa House is a white Sino Portuguese restaurant surrounded by palm trees, right on the secluded beach of the Cape Panwa Hotel on the east coast of Phuket. This house has been a Phuket icon for years, even appearing in movies or TV series. Read more
---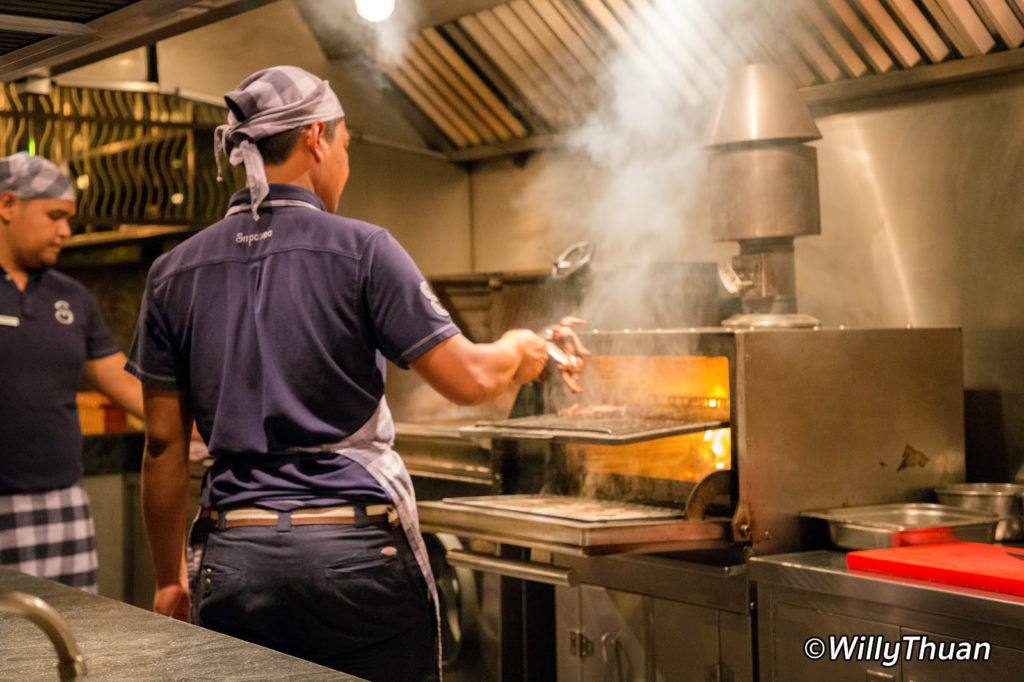 The quality of the meat, the cool equipment used to cook and smoke it to perfection and most importantly the chef's skills make this a treat. Probably one of the best steak experience on the island. Read more
---
What to see and do
Panwa beach and its surrounding is not your usual tropical holiday destination, but once you drive there on a nice day, you will see a side of Phuket island not many take the time to enjoy.
---
The Beach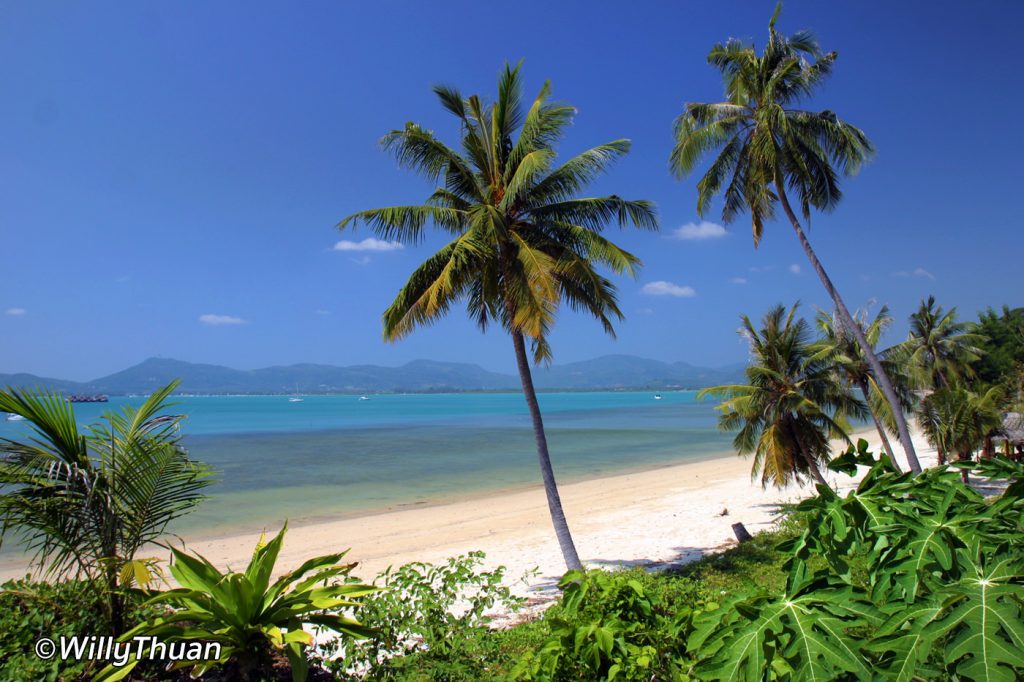 ---
Shopping and Massage
There is not so much to do on Panwa but enjoy the tranquillity of such a unique hidden spot. You can sit down at a beach table and enjoy your reading, order drinks, food and some excellent tropical fruits. Then you can have a beach massage at one of the bamboo huts! This is pretty unique as it is very quiet and feel like Phuket twenty years ago!
---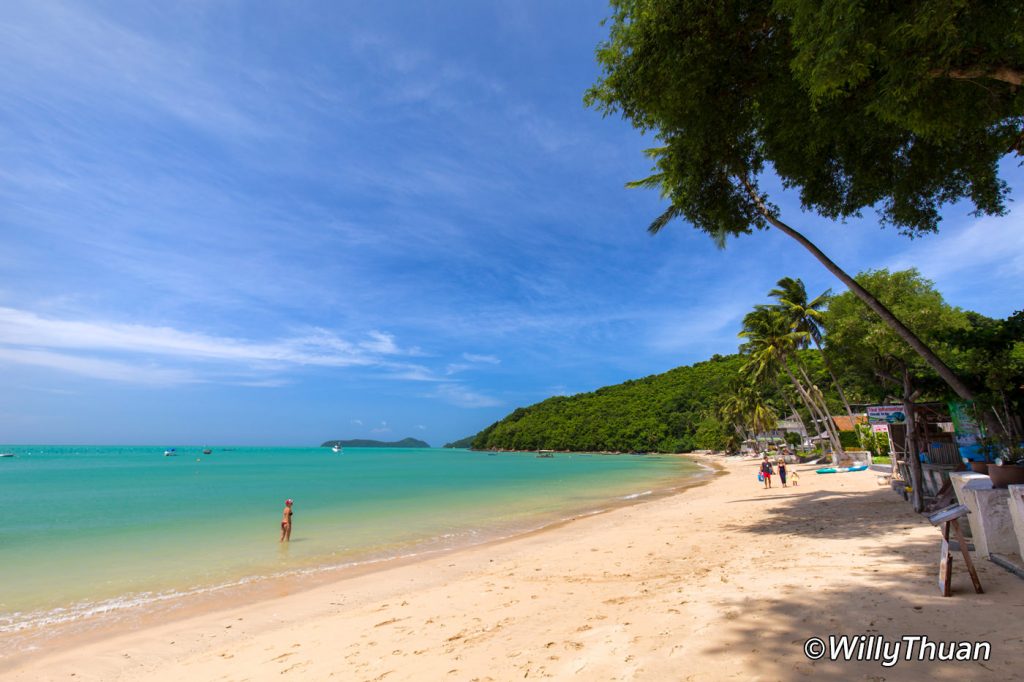 Ao Yon is a small hidden cove where you can swim all year round. It now has a few restaurants and a few small beach clubs. Read more
---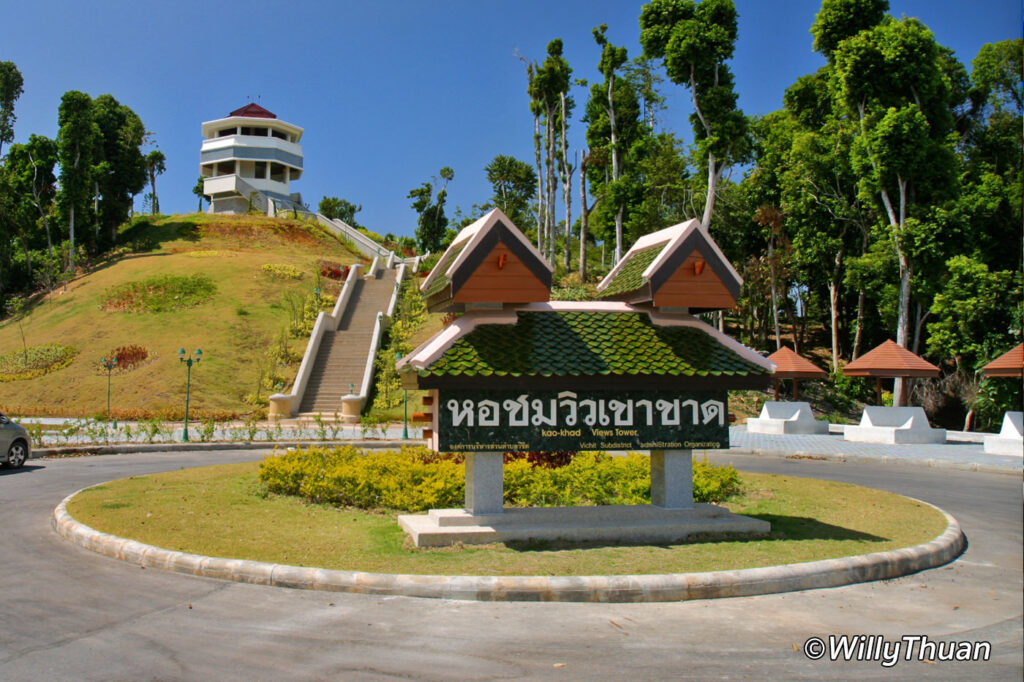 If you drove there, you should also continue up to the nearby 'Panwa Viewpoint' (or Khao Kat Views Tower) and get an amazing 360˙ view on this part of Phuket and the islands around. Continue south and you will pass by Ao Yon beach, another nice sandy bay mostly enjoyed by locals, you can even stop a few minutes at the small Ao Yon waterfall opposite of it. Read more
---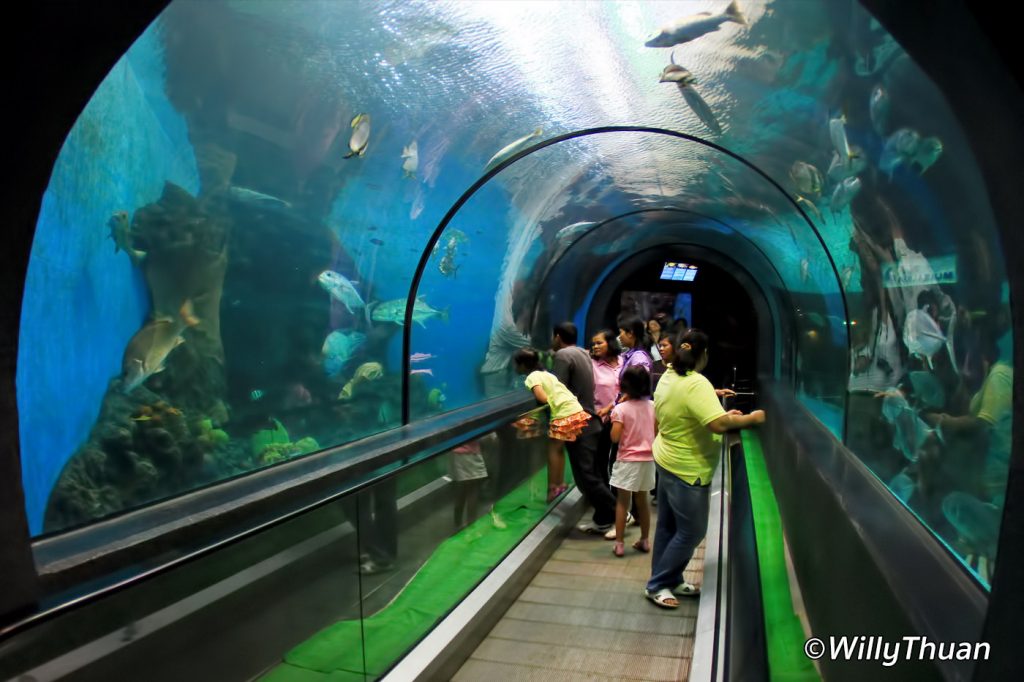 Go further south and stop for a short visit to the Phuket Aquarium and its small glass tunnel. This aquarium may not be as big as the new Aquaria at Central Floresta Phuket, but this is a Phuket Marine Biological Center dedicated to rescuing dolphins, dugongs and turtles often found in distress around Phuket. Read more
---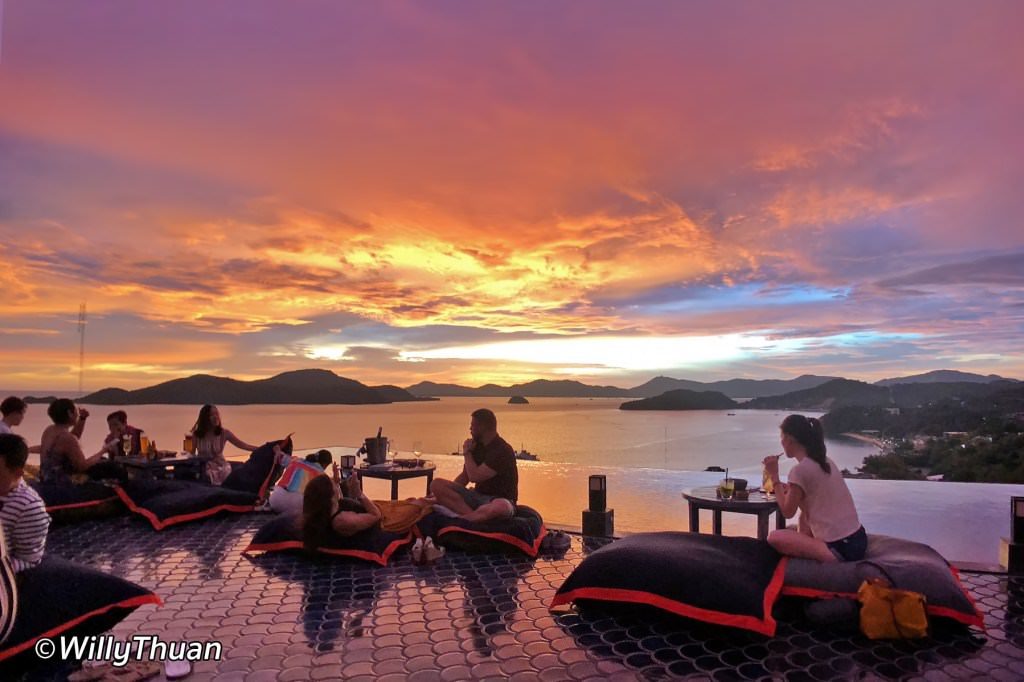 Baba Nest at Sri Panwa Hotel is the ultimate rooftop bar in Phuket. It is built high above Phuket Aquarium on the remote Cape Panwa, on the south-east of Phuket Island. It's far, hard to find, hard to book as you can expect a two weeks waiting list to get a reservation, but it's worth it. Read more
---
Where to stay on Panwa Beach
Best known hotels and resort around Panwa are:
---
Cape Panwa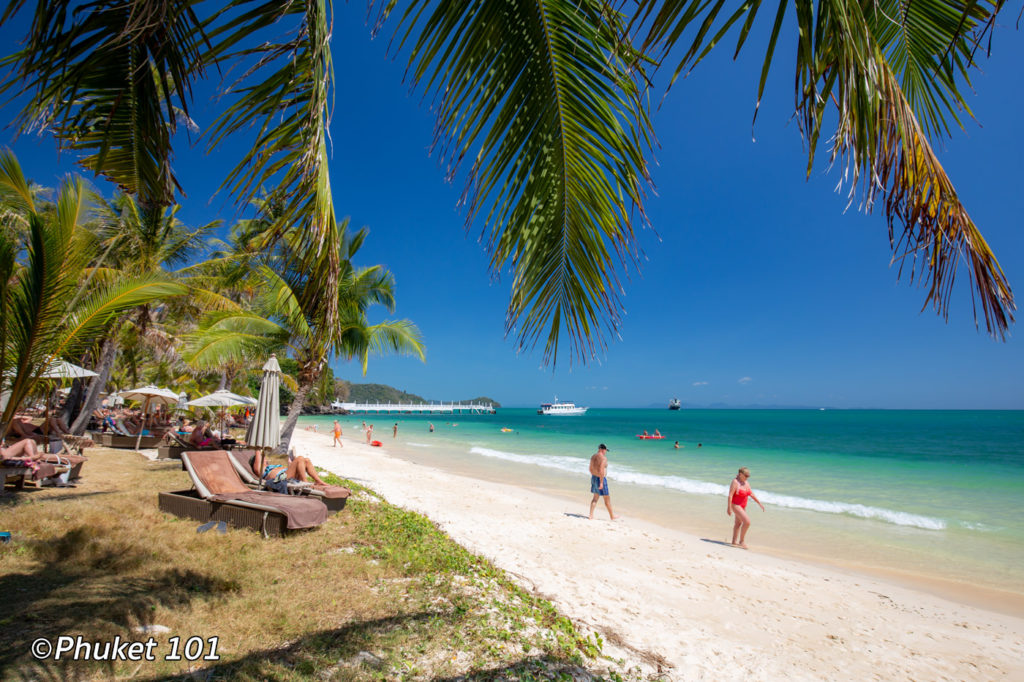 Cape Panwa Hotel is a long-established resort with a classic design on a very enviable location and a superb private beach. The hotel has more than 200 rooms and beautiful pool villas, 7 restaurants, including an old Sino-Portuguese house hosting a restaurant by the beach, and a funicular to easily go and down the hillside.
---
Sri Panwa is one of Phuket most amazing and most exclusive hotels. Everyone we know heard of it, but not many actually stayed there, and we finally did. This resort is built on a hillside of the remote Cape Panwa and is best known for its incredible rooftop bar called Baba Nest. Read more
---
Pullman Phuket Panwa Beach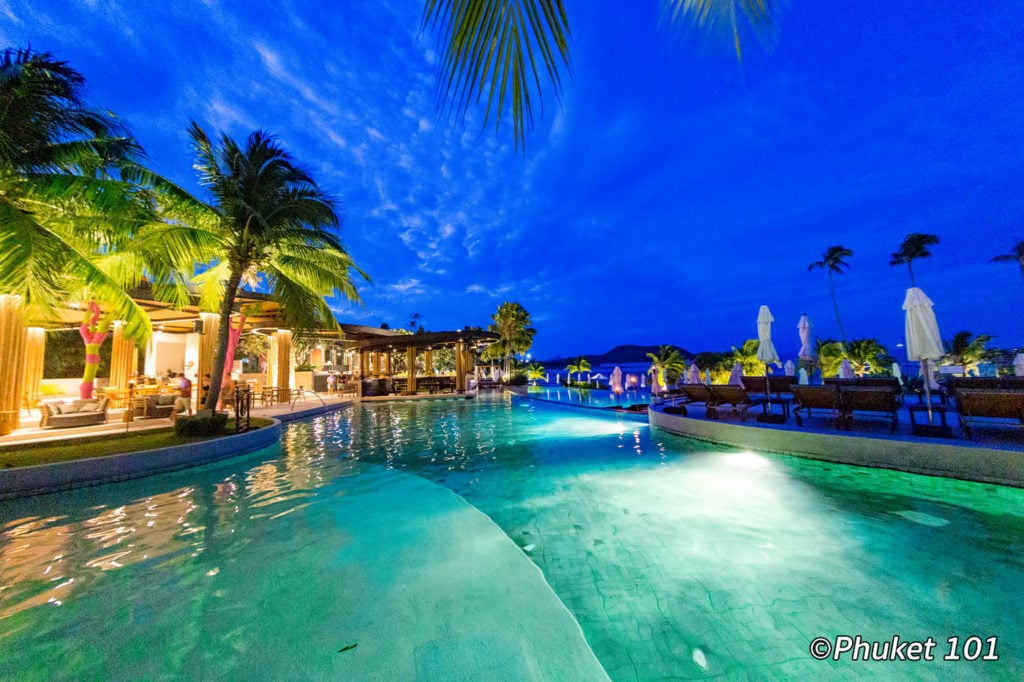 Pullman Phuket Panwa Beach Resort is a vast hotel with 211 rooms including 29 Villas with private pools, on its own vast but non-swimmable beach.
---
Crowne Plaza Phuket Panwa Beach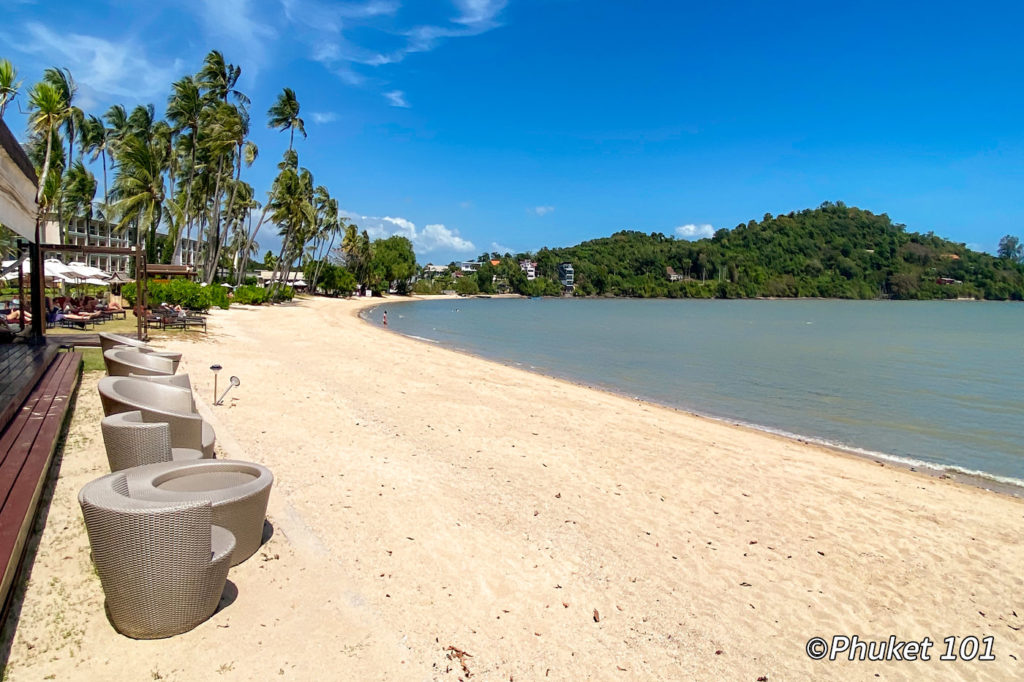 ---
More Photos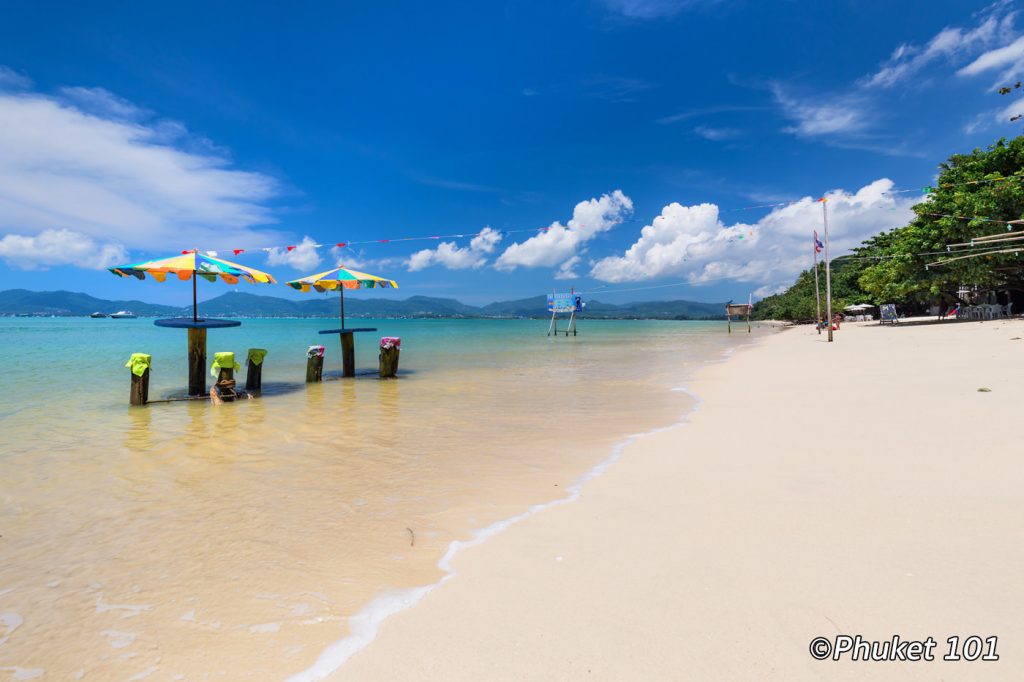 How to get to Panwa Beach?
Panwa beach is a little difficult to find for a three of reason. First, the name can be confusing as it is occasionally called Khao Kad Beach. Second, there is another beach nearby called Panwa Beach, but it is a private beach reserved to the exclusive use of the Cape Panwa Hotel, and third, while the beach is long, the public access is a little tricky to find.
Distance from Patong to Panwa Beach: 22 km
From Phuket International Airport to Panwa Beach: 42 km
From Phuket Town to Panwa Beach: 10 km
From Bangtao to Panwa Beach: 32 km
---
Panwa Beach Map
---
What is there to do around Panwa Beach?

Panwa is has a few interesting places to visit:

Where can I eat around Panwa?

There are many restaurants in Panwa. Here are some we tried and liked:

What are the best hotels around Panwa Beach?

Here are some of the most popular hotels in Panwa area:

• Pullman Phuket Panwa Resort

• Cape Panwa Hotel

• Crowne Plaza Phuket Panwa Beach

How Far is Panwa Beach from Phuket Town and Patong Beach?

Panwa Beach is 9 km from Phuket Town, 40 km from Phuket International Airport and 20 km from Patong Beach.
---
What's Around?