Where to Find Phuket Night Markets
Night markets in Phuket are always fun, from the new Chillva Market to the giant Naka Weekend Market or the Sunday Walking Market in Phuket Town, almost everyone loves to browse the incredible array of things you don't need.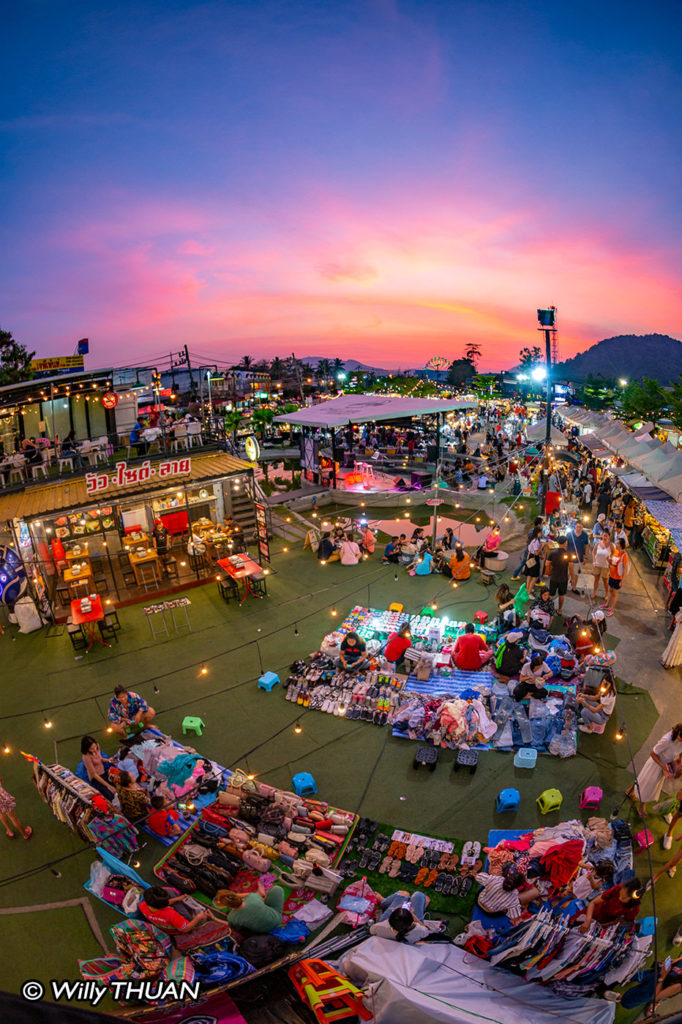 Phuket night markets are intense, colourful, surprising, fascinating, puzzling, smelly, messy, confusing and overwhelming. But night markets all have one thing in common, and they offer a unique glance at the daily life of Thai people, rich, poor or just like you and me.
---
Phuket Town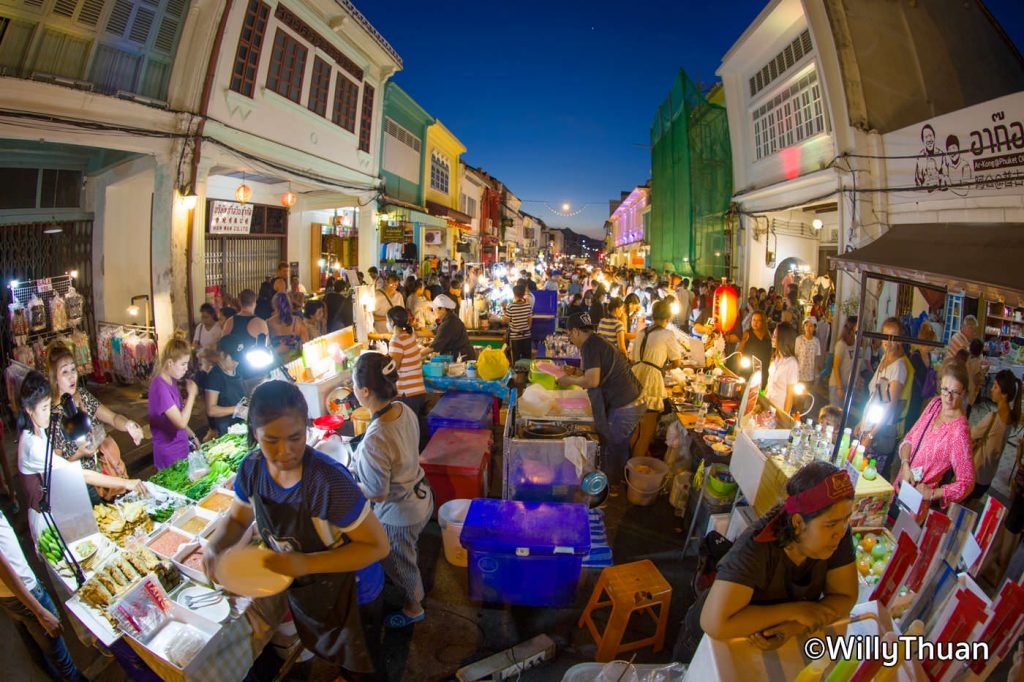 Phuket Walking Street weekend market also called 'Lard Yai' by the locals and is now the most popular attraction in Phuket Town. This weekend street market was an instant success, denoting a need for something to happen in Thalang Road, the historical part of town. Night markets are not new to Phuket City, the old Naka Weekend Market on the outskirt of the city, near Central Festival, has always been very popular but is not as fun nor creative as the Phuket Walking Street (The weekend market sells a lot of copy tee shirts and cheap jeans). Read more
Open: Sunday 5 pm – 9 pm
Location: Thalang Road, Phuket Town
---
Phuket Town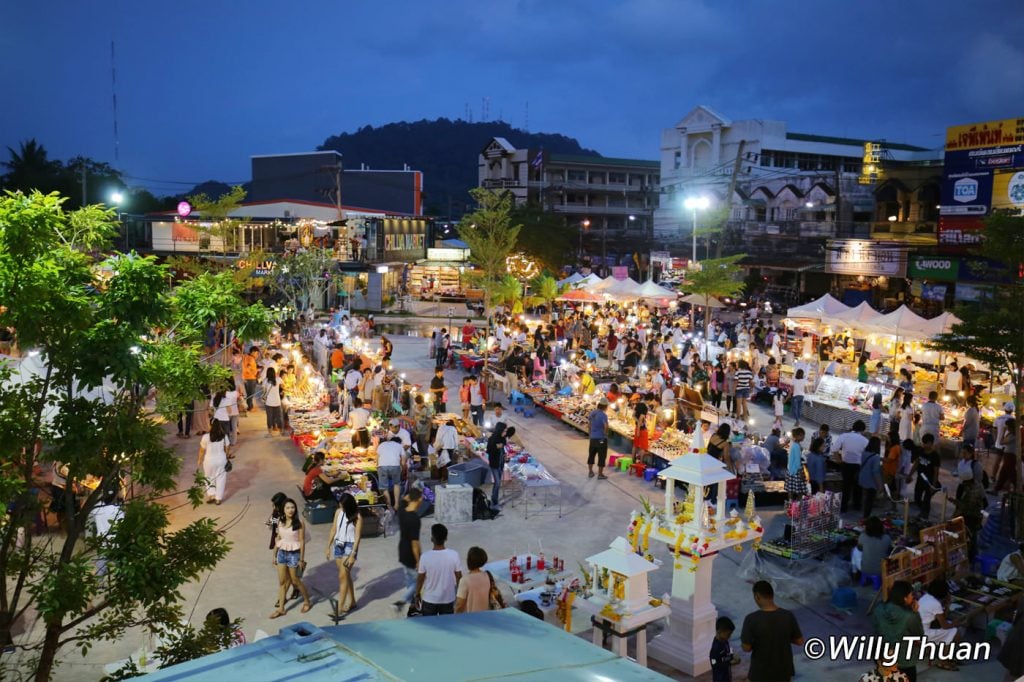 Chillva Market Phuket is the latest and the best young night market on the island. Everyone loves those night markets and Thai teenagers more than everyone else, especially with this new trend of making use of old containers! Every town in Thailand seem to have a surprising amount of those weekend places, and they are always packed. Read more
Open: Thu – Sat from 5 pm – 11 pm – Closed on Sunday
Location: 141/2 Yaowarat Road, Phuket Town (Between Tesco Lotus and Phuket Town)
---
Phuket Town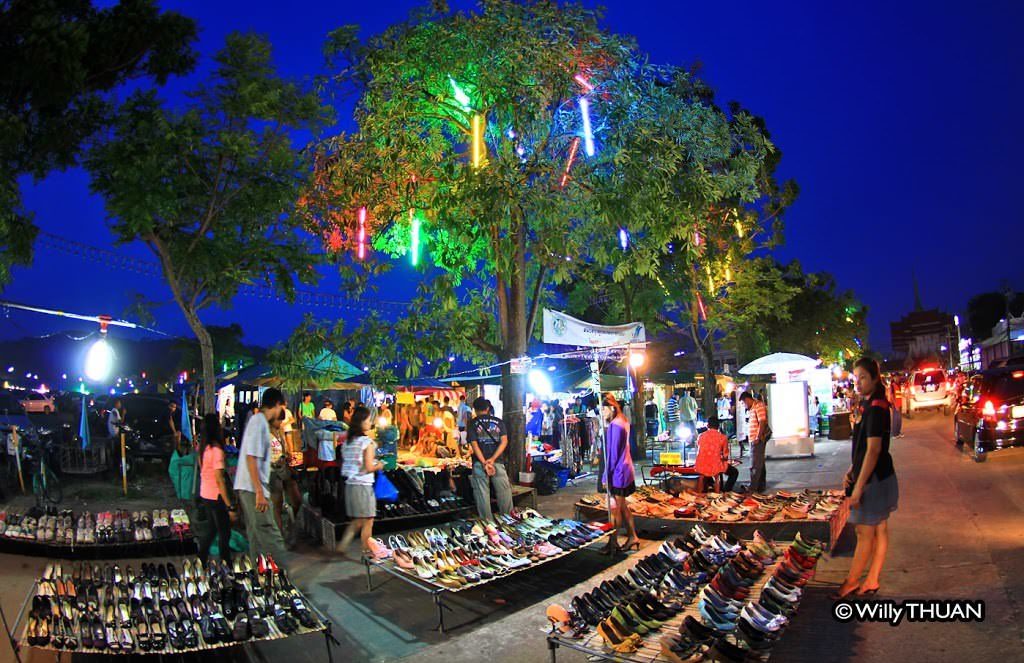 Phuket Weekend Market (Naka Market) is the name given by tourists to this overgrown Phuket town night bazaar, while Thai call it 'Talad Tairod', which means 'Car Boot Sale'. 'Naka Market' seems to be the most popular name lately. 'Phuket Chatuchak' is also used, by reference to the enormous weekend market in Bangkok. So many names for one single market! Read more
Open: Saturdays and Sundays, 4 pm to 9 pm
Address: Opposite Naka Temple on the outskirt of Phuket town
---
Patong Beach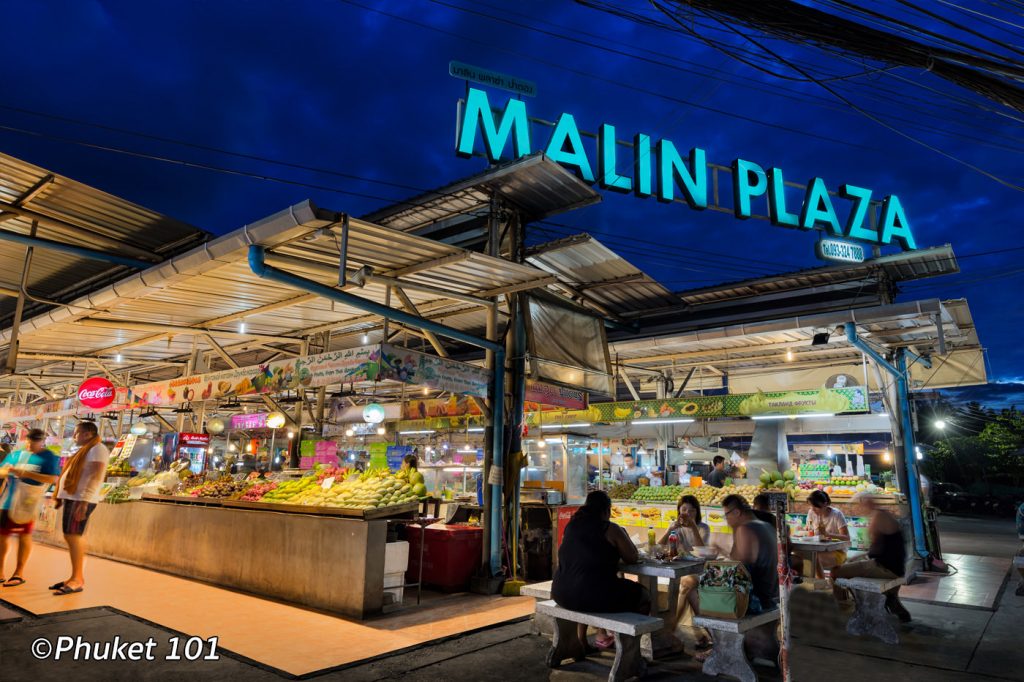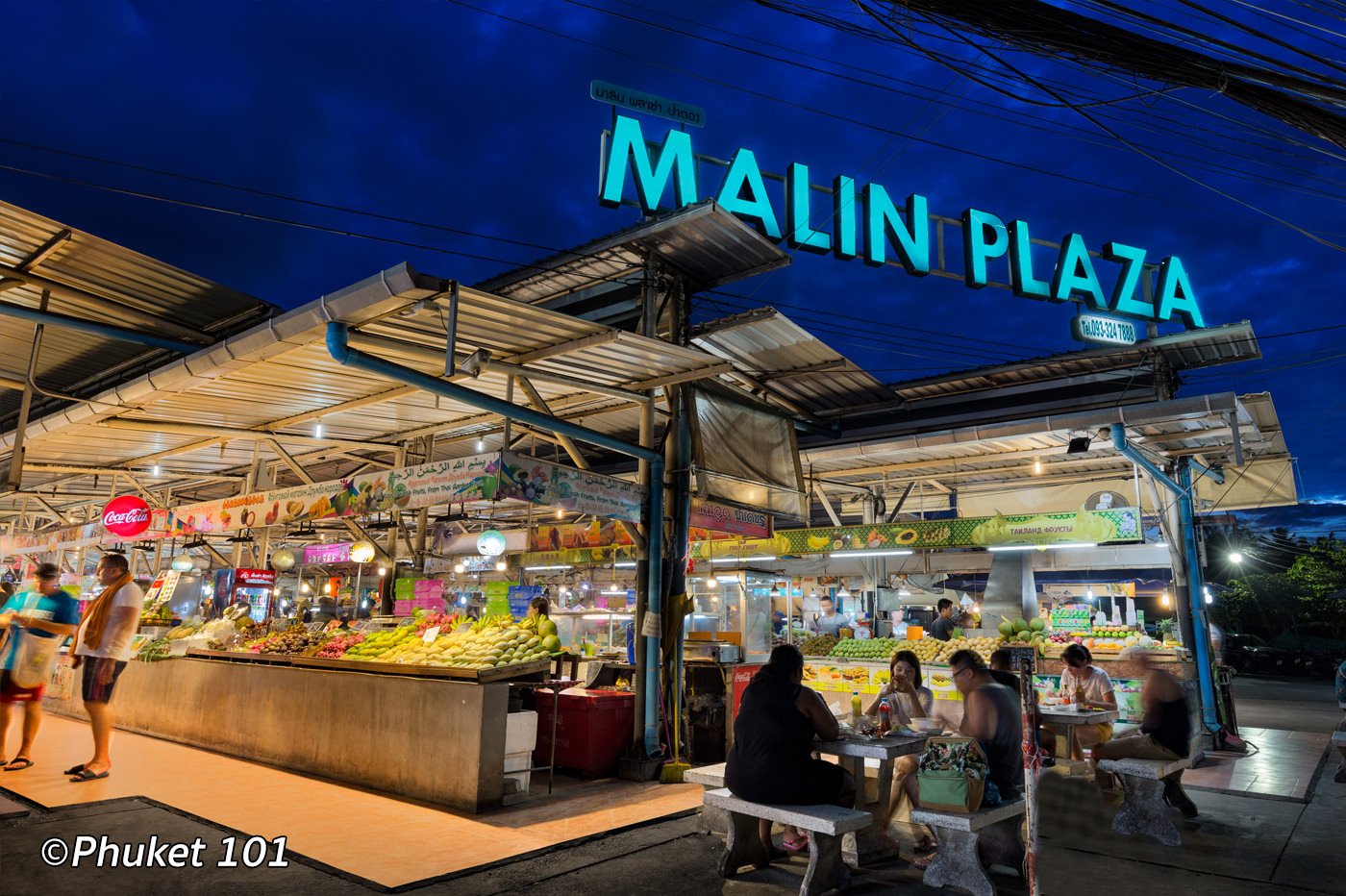 Malin Plaza is a relatively new night market at the southern end of Patong Beach. It succeeded where other night markets failed because they kept in mind that food is the magnet that makes people come in the first place. It applies to shopping-malls just as well. Read more
Open: Daily 2 pm – 12 am
Location: Patong beach not far from Duanjitt Resort
---
Patong Beach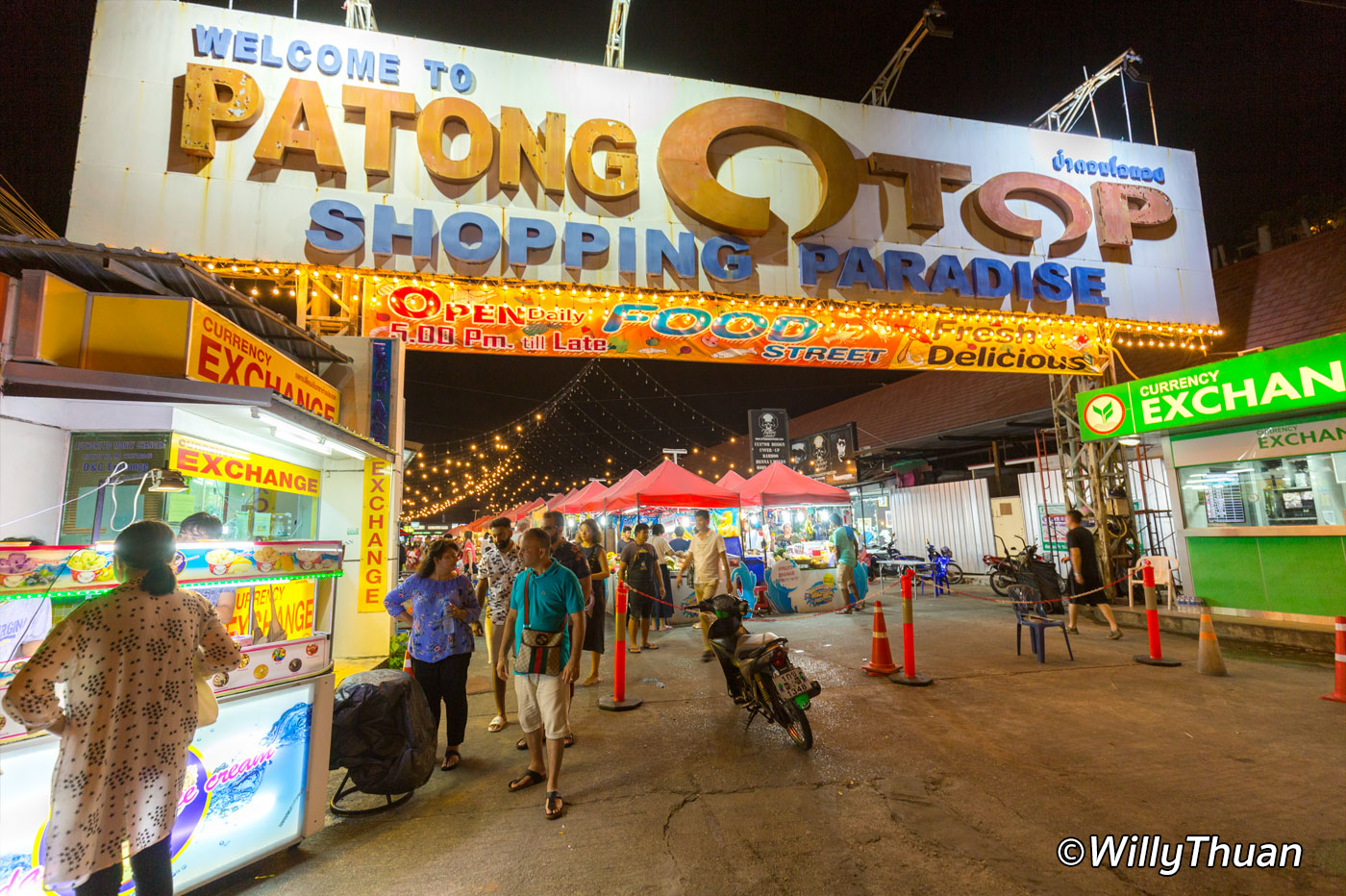 OTOP, which serves as an acronym for 'One Province, One Product' once translated, was initially designed as a local market to promote the handicrafts of each province of Thailand. This idea didn't last very long, and today the Patong OTOP market mostly sells a lot of copies, fake stuff and souvenirs you don't even need. What is more interesting is the food street and the small beer bars in the back. Read more
Open: Daily 10 am till late – Food Street: 5 pm till late
Location: Patong beach, opposite Hard Rock Cafe and Hooters
---
Karon Beach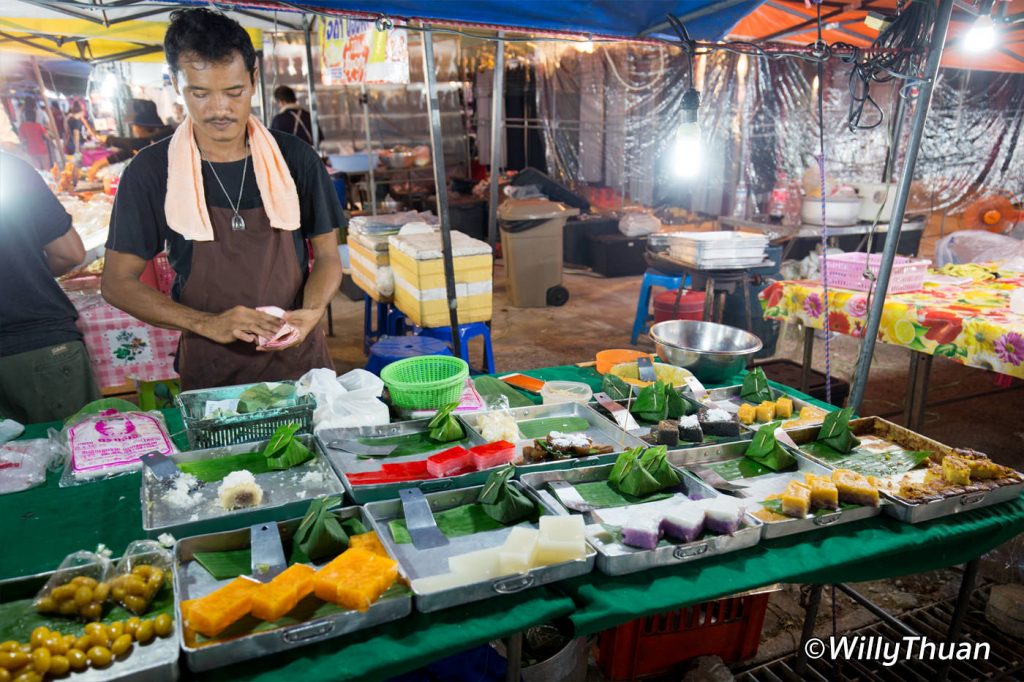 The Karon Temple Market only opens twice a week, on Tuesdays and Fridays, and is so popular that people start to plan their evenings around that event. Night markets have always been popular in Phuket and all over Thailand, but a Temple market sounds so much more exotic. Besides, Karon Beach lacks a little of attractions, so the fair is always a welcome breeze of fun. Read more
Open: Every Tuesday and Friday – 4 pm to 10 pm
---
Bangtao Beach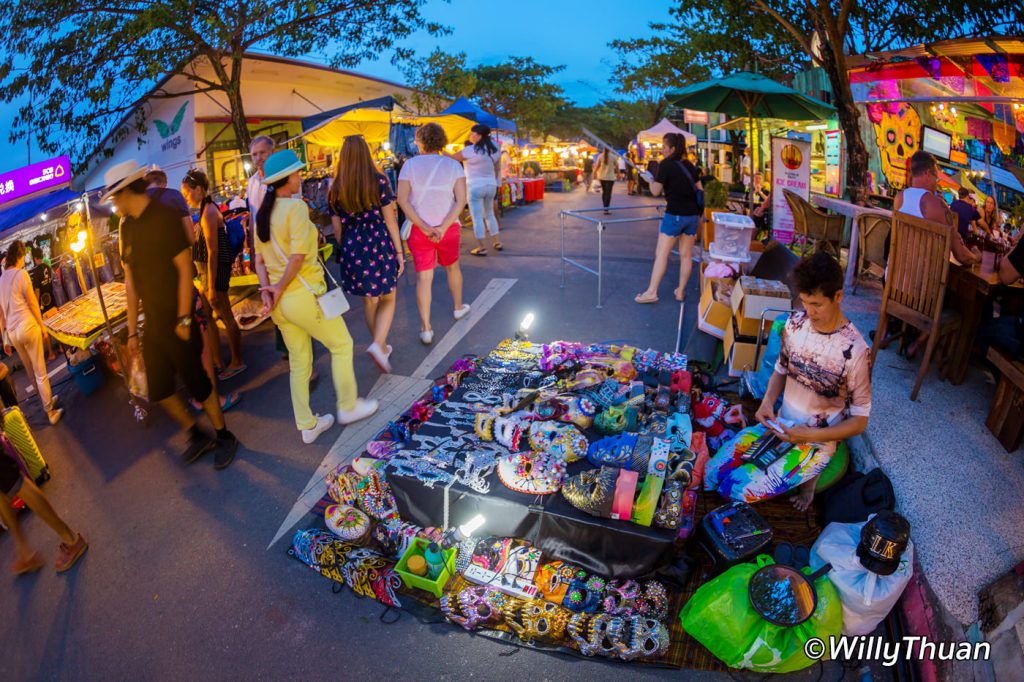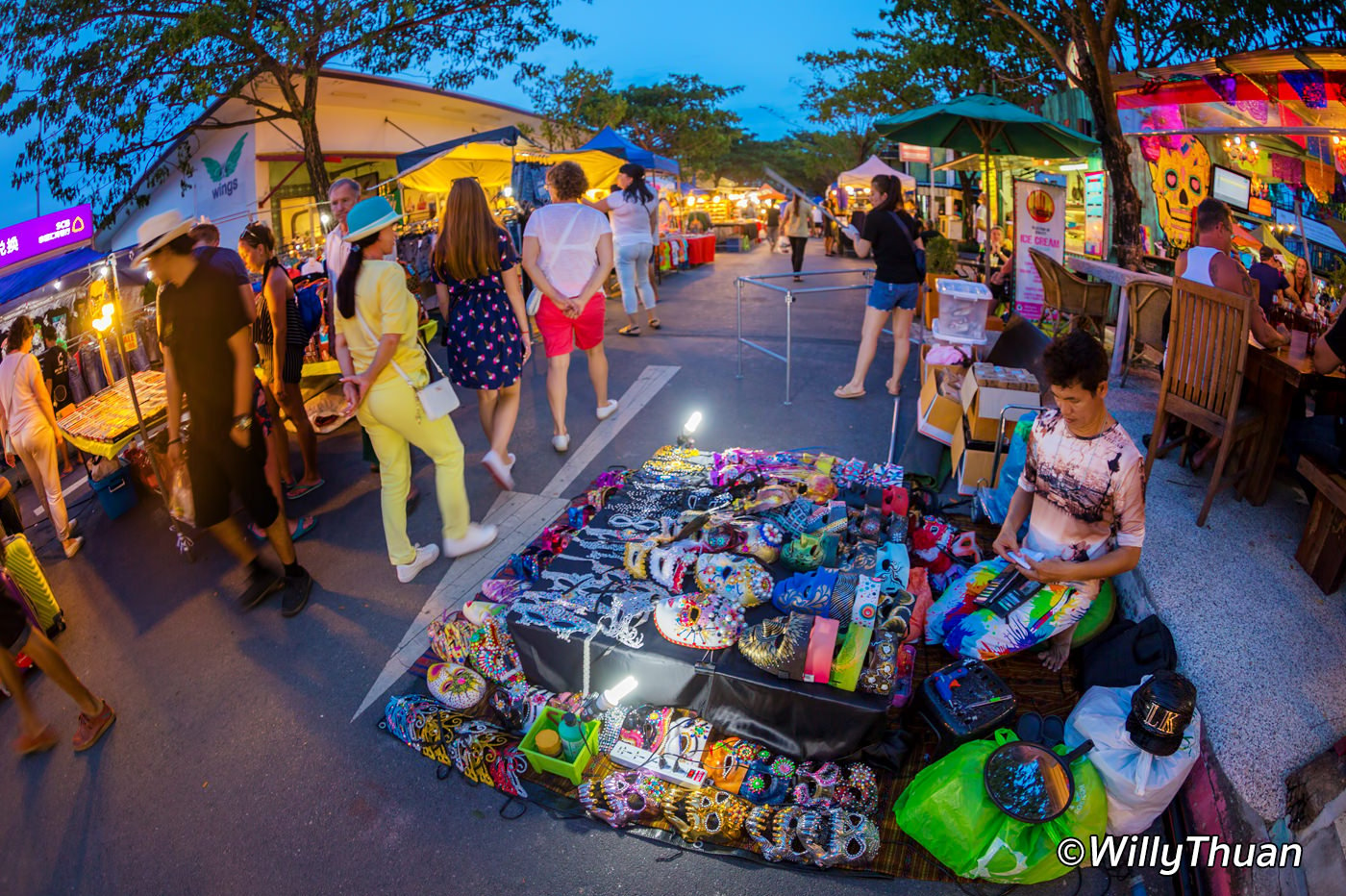 Fun Friday Avenue Market is a small weekend market popping up every Friday evening at the Boat Avenue on the way to Phuket Laguna. It's modest in size but fun to visit if you are staying in the Bangtao Beach area. Night markets are part of Thailand life, and wherever there is a market, there is a crowd and lots of food! Read more
Open: Every Friday – 5 pm to 10 pm
---
Phuket Town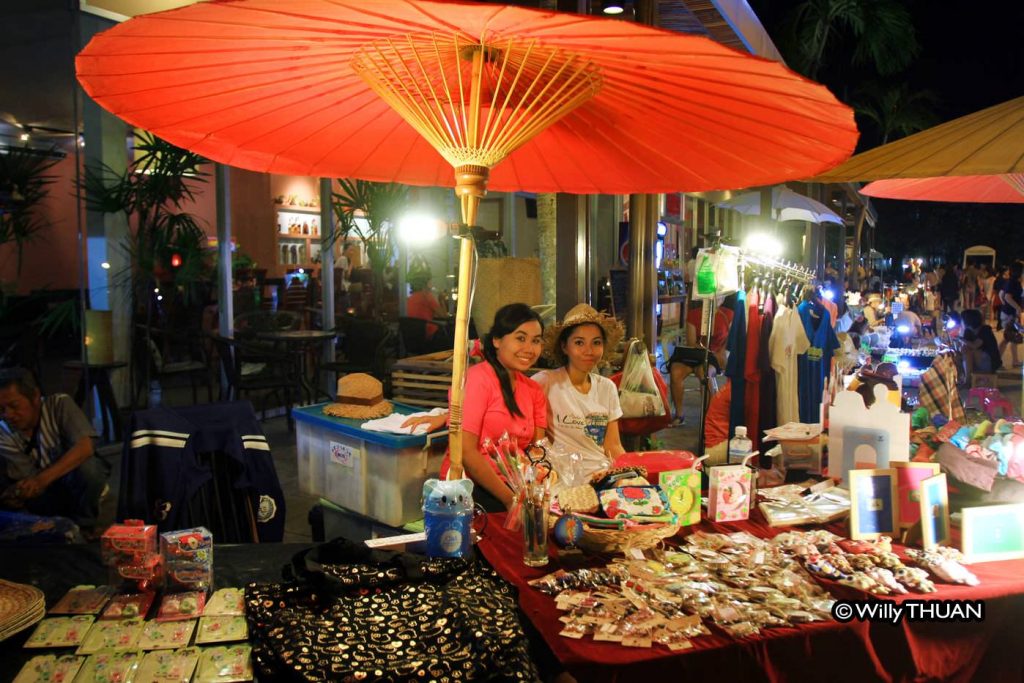 A fun, young and creative little corner in Phuket Town, the Phuket Indy Market is tucked in a small lane off Dibuk Road, just next to the Limelight Avenue mall and not far from the well known Raya Restaurant. Read more
Open: Wednesday to Friday, 4 pm – 10 pm
Location: Limelight Avenue, Phuket Town
---
Kathu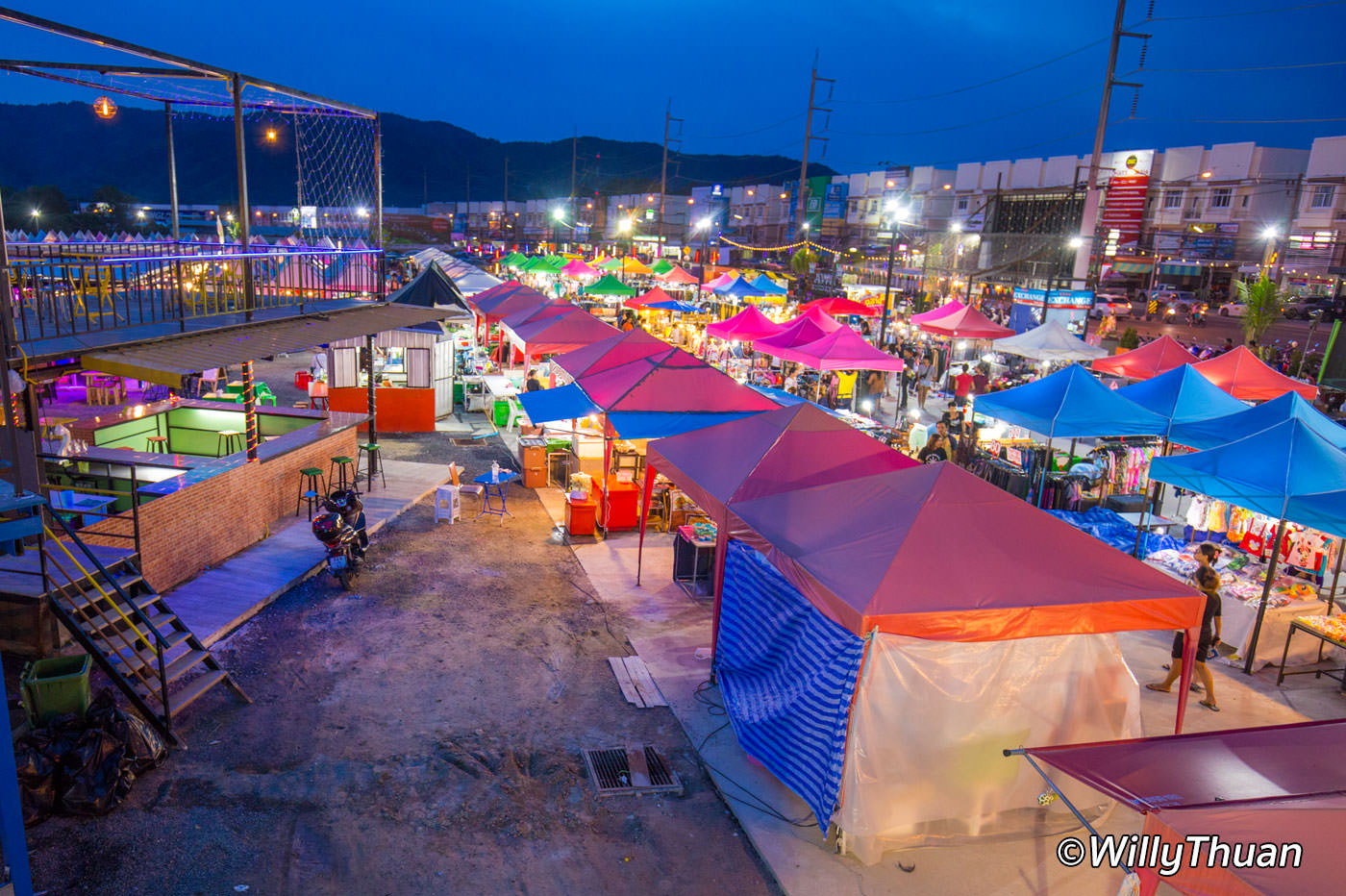 Kathu market is a night market in Kathu, just halfway between Phuket Town and Patong Beach. It was called many names, but none really stuck longer than 6 months (so far). It serves some local food at low prices and has few bars inside recycled containers plus a stage with an occasional live band. The location of the night market makes it convenient. It is still a very young market, but it is already quite popular. Read more
Open: Mon, Tue, Fri, Sat, Sun – 5 pm to 11 pm
---
Phuket Night Markets Map
---
FAQs about Phuket Night Markets
✳️ What are the night markets in Patong Beach?
a. There are mainly two markets in Patong:
✳️ What are the night markets in Phuket Town?
a. Phuket Town has 4 markets
✳️ Which markets are open on weekends?
a. While Malin Plaza and OTOP market in Patong are always open, these two markets in Phuket Town are the real experience:
✳️ What can I do in a night market?
a. Expect to find souvenirs, cheap clothing, accessories, shoes, street performances and a lot of excellent local food.