Shop and Try Local Food at Karon Temple Market
The Karon Temple Market has grown steadily in popularity in the past years, and because it only occurs only twice a week (Tuesdays and Fridays), people start to plan their evenings around that event. Night markets have always been popular in Phuket and all over Thailand, but a Temple market sounds so much more exotic. Also, Karon Beach lacks a little of attractions, so the fair is always a welcome breeze of fun.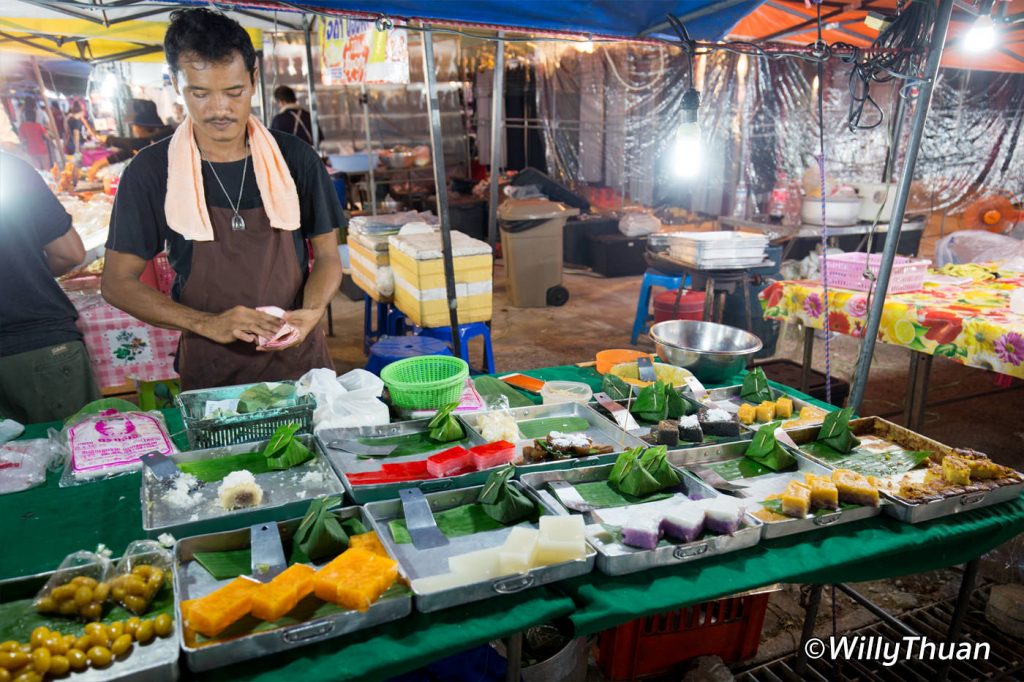 The Karon Temple Market starts to set in mid-afternoon on the land surrounding the temple found in the back of Karon Beach about 500 meters away from the Karon Circle, and it's surprisingly big and fun. There you will find a good mix of cheap and fun clothing, a lot of T-shirts with all kind of dumb messages printed on it, mostly silly stuff to wear on the beach.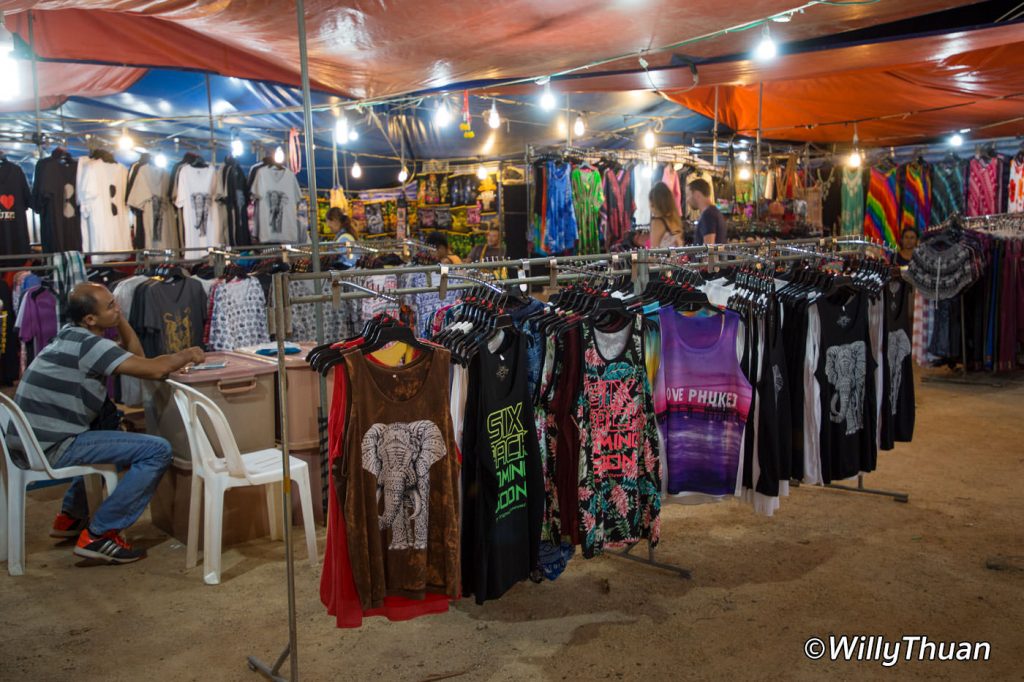 Most interesting is the large choice of local food to try, don't be shy to sample street food in Thailand, it is safe to enjoy, and it would be such a waste not to pick here and there. Well there is always the possible random 'bad luck factor', or you may have a sensitive stomach, but the consensus is 'street food is safe'.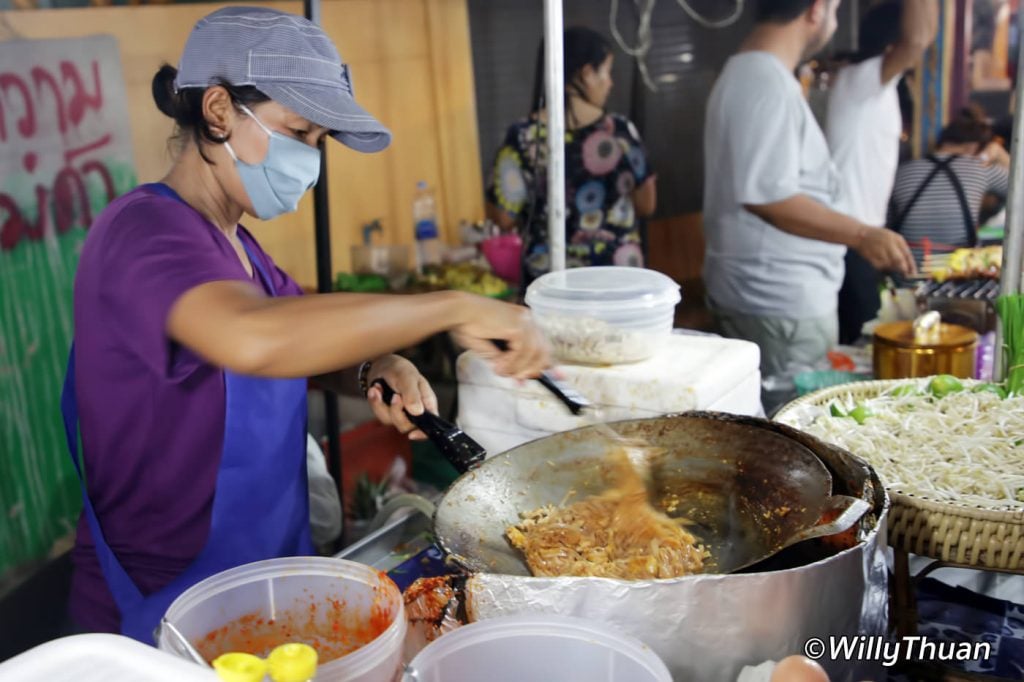 Lots of fruits on display too at the temple market: Mangosteens, passions fruits, delicious bananas (try them, they taste so different from what you can find at home), and most important, don't miss one of the most demanded Thai desserts: the famous mango sticky rice which always competes in popularity with the all-time favourite banana pancake!
You will walk by a lot of grilled meat and a lot of skewers to take back to your table with a local beer or fruit shake, or some very delicious chicken rice saffron! However, the big winner is always the lady cooking a fantastic Pad Thai at the very entrance on the temple!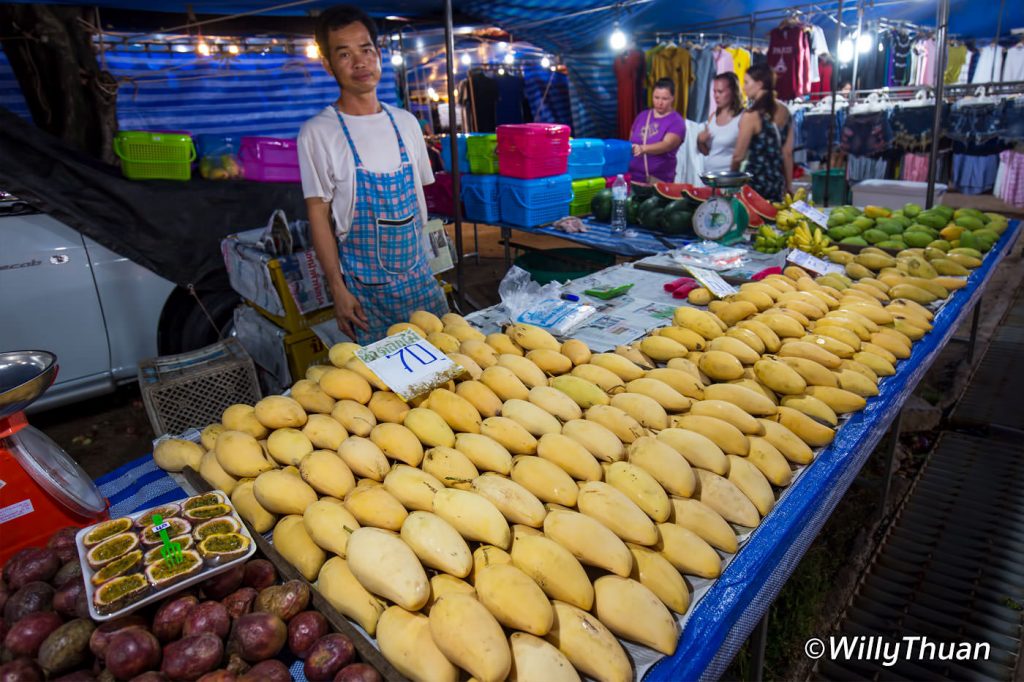 Take your time to browse the market stalls. It's fun, and a chance to buy a little souvenir to bring back to your friends at home, superbly carved soap are so cheap and always surprising. People are smiling and friendly, it is such a unique experience and a good photo playground too. The Karon temple fair has all the ingredient to be a fun and memorable evening!
---
Karon Temple Market Photos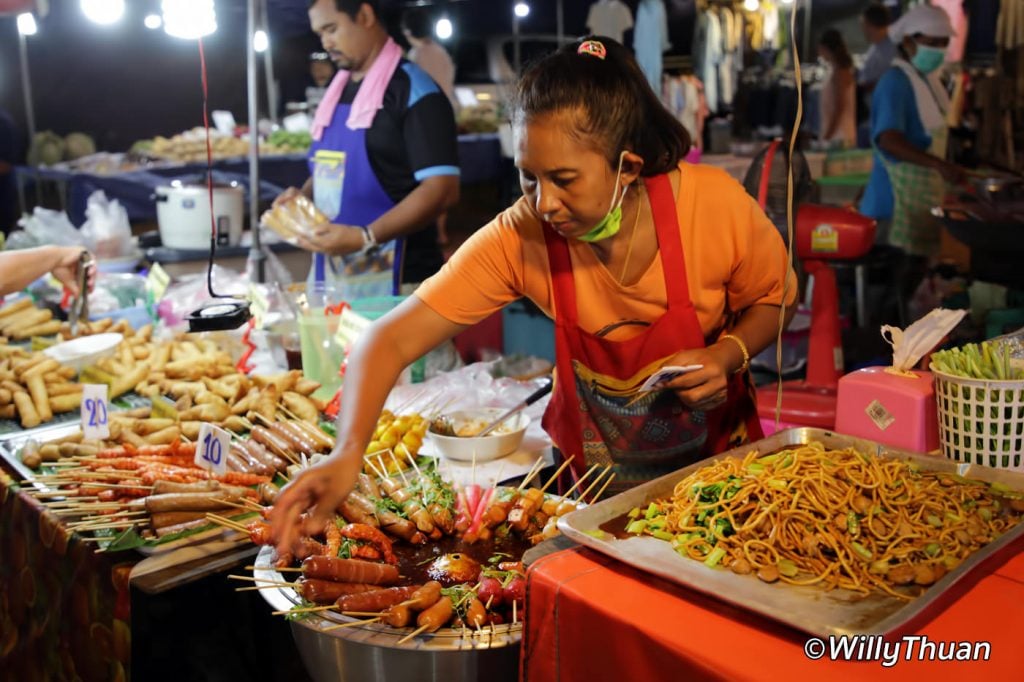 ---
Karon Temple Street View
---
When is Karon Temple Market?
Location: Karon Beach
Open: Every Tuesday and Friday – 4 pm to 10 pm
Address: Patak Rd, Karon, Mueang Phuket District, Phuket 83100
Phone: 098 885 6306
Price: Free
---
Karon Temple Market Map
If you are on mobile, add the map here: https://goo.gl/maps/VdyEiJ3j8zDzBze29
---
What's around?
---
Other pages worth reading