---
What are the best couples activities in Phuket?
---
What are the most romantic things to do on a honeymoon and couples in Phuket? Don't listen to what some people say; Phuket is a romantic destination. You have to be creative and smart enough to avoid busy places! If you want to stay away from crowded beaches and enjoy a fantastic honeymoon time: It's easier than you think.
A perfect romantic holiday in Phuket starts with a spa couple, followed by a candlelight dinner by the sea and a stay in a pool villa. Explore the amazing Phang Nga bay together, especially on a Chinese junk, with a sunset cruise or even kayaking under the starlight.
Our page gives you some ideas, and we will complete them as we discover more honeymoon experiences and things to do for couples in Phuket.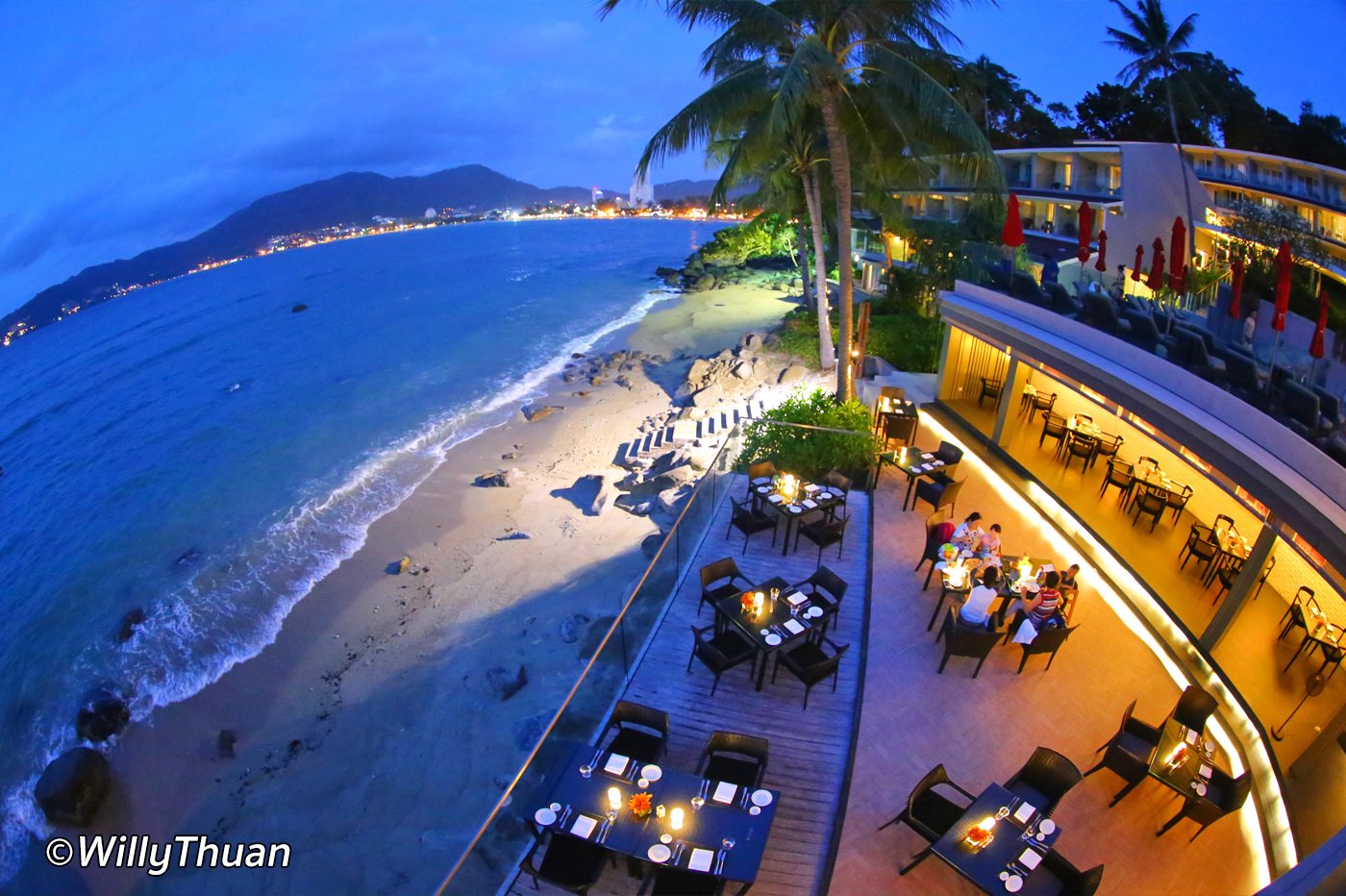 Phuket has plenty of romantic restaurants to choose from, we even wrote an entire page about the Most Romantic Restaurants in Phuket, but there are many more! Among our favourites are (affordable): La Gritta or Pan Yaah Thai Restaurant, both in Patong Beach or (expensive): Paresa Resort with a beautiful terrace on a cliff.
Phuket 101 receives 250,000 monthly visitors on average (500,000 pageviews/month).
If you wish to advertise on this space or other options available on Phuket 101, just contact us.
If you can afford it, spend your entire holiday in the total privacy of a pool villa. If you can't, why not book at least the two last days of your vacation? Trisara Phuket even has infinity pools facing the sunset! (Well, most of the villas, so it might be a good idea to insist on the pools that face the right direction), Sala Phuket, Mai Khao Dream, The Shore and Banyan Tree Resort also feature beautiful pool villas.
Sunset bars in Phuket are a great way to end a romantic day with a panoramic view, no matter the season. When the last rays of sunlight hit the heavy monsoon clouds, you are in for a spectacular show.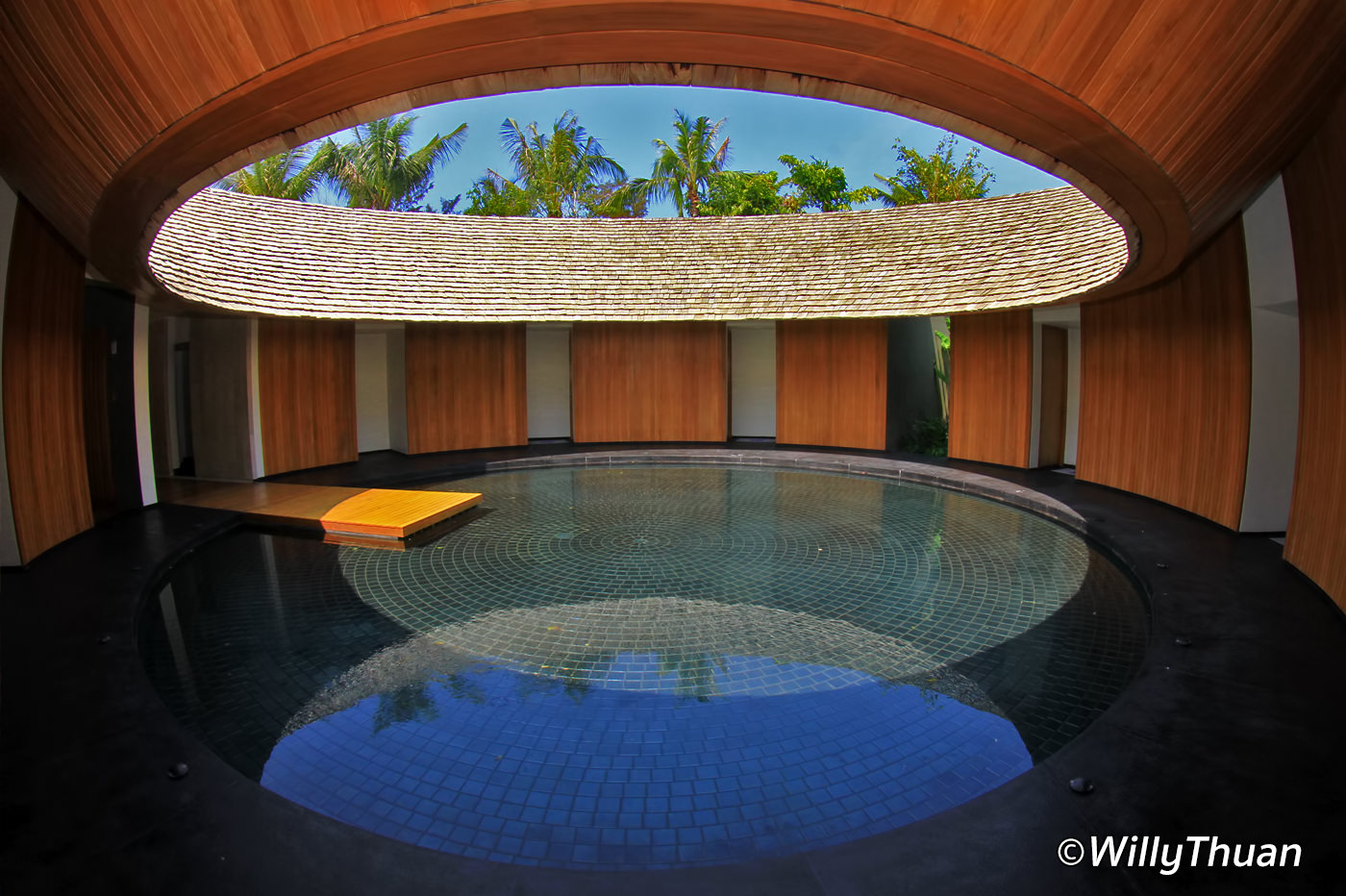 You will find spas for couples in most hotels in Phuket nowadays. To be pampered with your loved one is the ultimate relaxation (except when one falls asleep and snores). If your hotel doesn't offer this option, go to Relax Spa in Patong. Easy to find. Usually, the treatment includes 15 minutes of Sauna, Scrub, 30 minutes of shared milk bath and one hour of shared aromatherapy. It can't get any better.
Exploring one of the world's wonders with your loved one is a unique moment to share. Lie down together in a comfortable canoe while a guide gently paddles through the many caves of Phang Nga Bay and its fantastic lagoons, similar to the famous Halong Bay in Vietnam. These landscapes will leave you with unforgettable memories.
Charter a private speedboat, go from island to island with snorkelling breaks, and picnic on a beach. Private boats might appear expensive, usually around 15 to 17,000 baht, but often offers three itineraries with certain flexibility: Phang Nga Bay, Phi Phi Island or Racha Island circuits.
You can spend the night in the luxury of 'The Racha Resort' on Racha Island. More affordable is to stay on Similan Island; bungalows are basic but come with air conditioning, a luxury in such a remote place! Stay the night on such a beautiful island; it's a real treat, especially in the morning when this amazing blue ocean is all yours!
You can also experience the Six Sense Hideaway Yao Noi or Santhyia Resort on Koh Yao island. The sea might not be as blue, but the view is fantastic.
It's not as complicated as it may seem, and several hotels can arrange a Thai Wedding Ceremony for you. If yours does not, you can call one of the resorts of Laguna Phuket or Kata Thani, which offers this option. It can be from a simple Ceremony with monks to a full-scale wedding party with dinner by the sea, a photographer and a live band. It does not require a lot of preparation from your end, and it will be a moment to remember forever!
Sounds strange? It's a fantastic activity to share! The dive centres can offer a 'Discover Scuba Diving course with very little practice needed. With just this, you will enjoy together the unique beauty of the Andaman Sea, plus you won't have to go far to be amazed; the nearby Racha Island has clear waters and colourful marine life. If you already have your license, get a liveaboard cruise; some large boats have large private cabins with big beds.
If you stay a Renaissance Phuket, JW Marriott or Sala Phuket, you won't have to go far! Mai Khao Beach is an 11 km long deserted beach, part of a National Park; you won't see anyone on the beach from Sai Kaew Beach at the very north of the island to Nai Yang Beach. Walking there on a bright morning is like a dream!
More Pages for Couples