Renaissance Phuket Resort Review
Renaissance Phuket Resort and Spa is one of the most luxurious resorts in Mai Khao Beach, an endless unspoiled beach in the northern part of Phuket. Renaissance is the perfect place to escape crowded beaches and tourist frenzy. Despite the common belief that Phuket is a busy island, there are some beautiful beaches you won't have to share with anyone but your own shadow!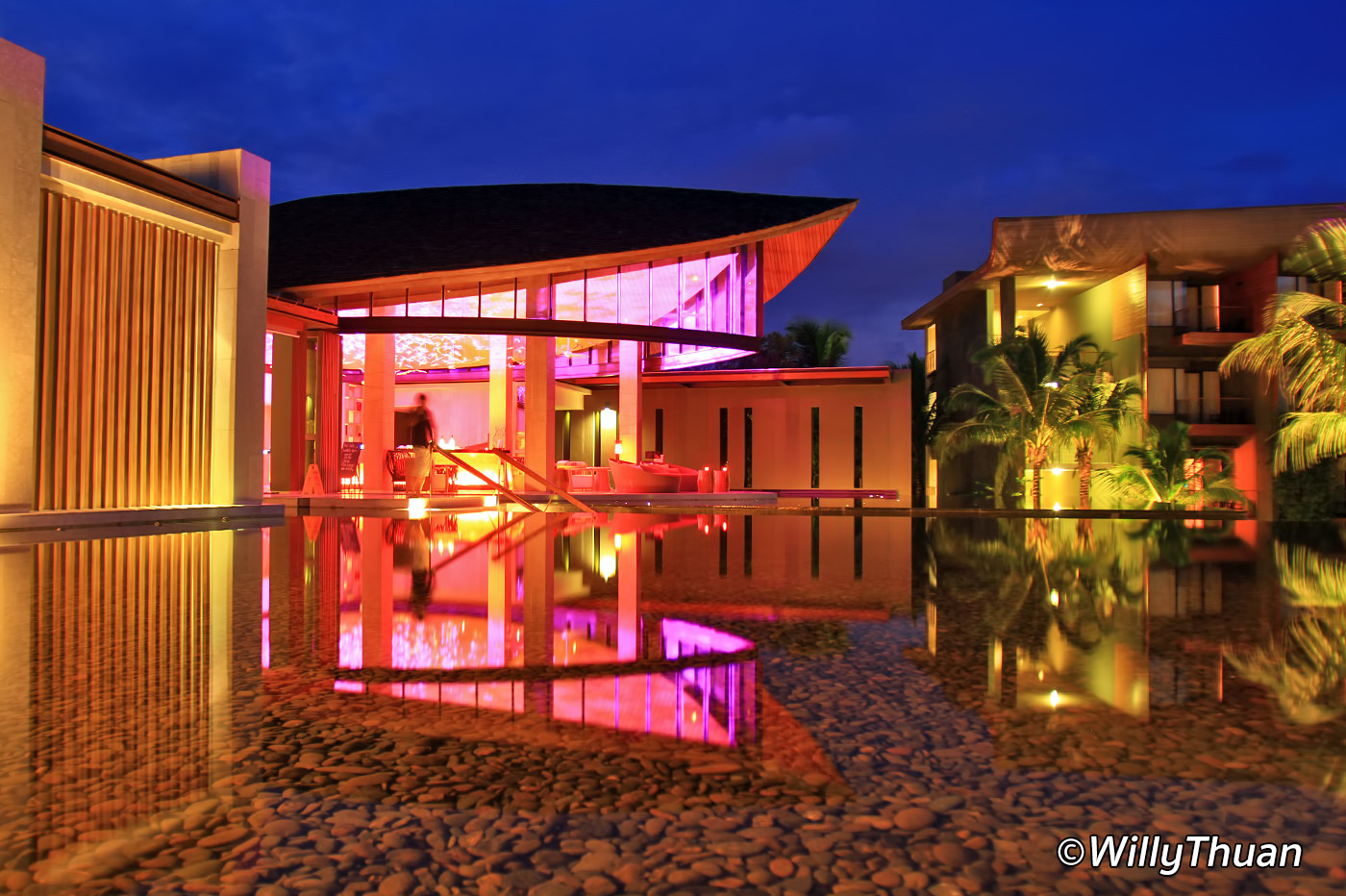 Quick Hotel Summary
Hotel Summary & Guests Score

Hotel Summary

The Beach
Good Beach: very long and quiet but sand is a little more coarse than average, and sea gets deep quickly. No sun loungers nor umbrellas on the beach.
The Hotel
5-star resort, 22 Pool Villas, 4 Ocean Front Pool Villas with private pool 4 suites and 150 Deluxe Rooms.
The Facilities
4 restaurants, 1 beautiful spa, 1 large shared pool, great fitness centre
What's Around?
Not much around except other luxury resorts and a shopping village. Some local restaurants.
Who is it for?
Great for those in search of peace and long walks on the beach and have little interest in shopping or nightlife
Worth Noticing
The hotel is near the beach but doesn't offer real sea view rooms
Price
Good
Hotel Location

Click here to see this hotel on the map 📍
Check the rates with your favourite websites
---
Overview
Renaissance Phuket Resort and Spa is not very far from Phuket Airport, and if you happen to live in Asia, you can hop on a plane, reach there in minutes and reward yourself with a lazy weekend without having to see a tuk-tuk or a tailor!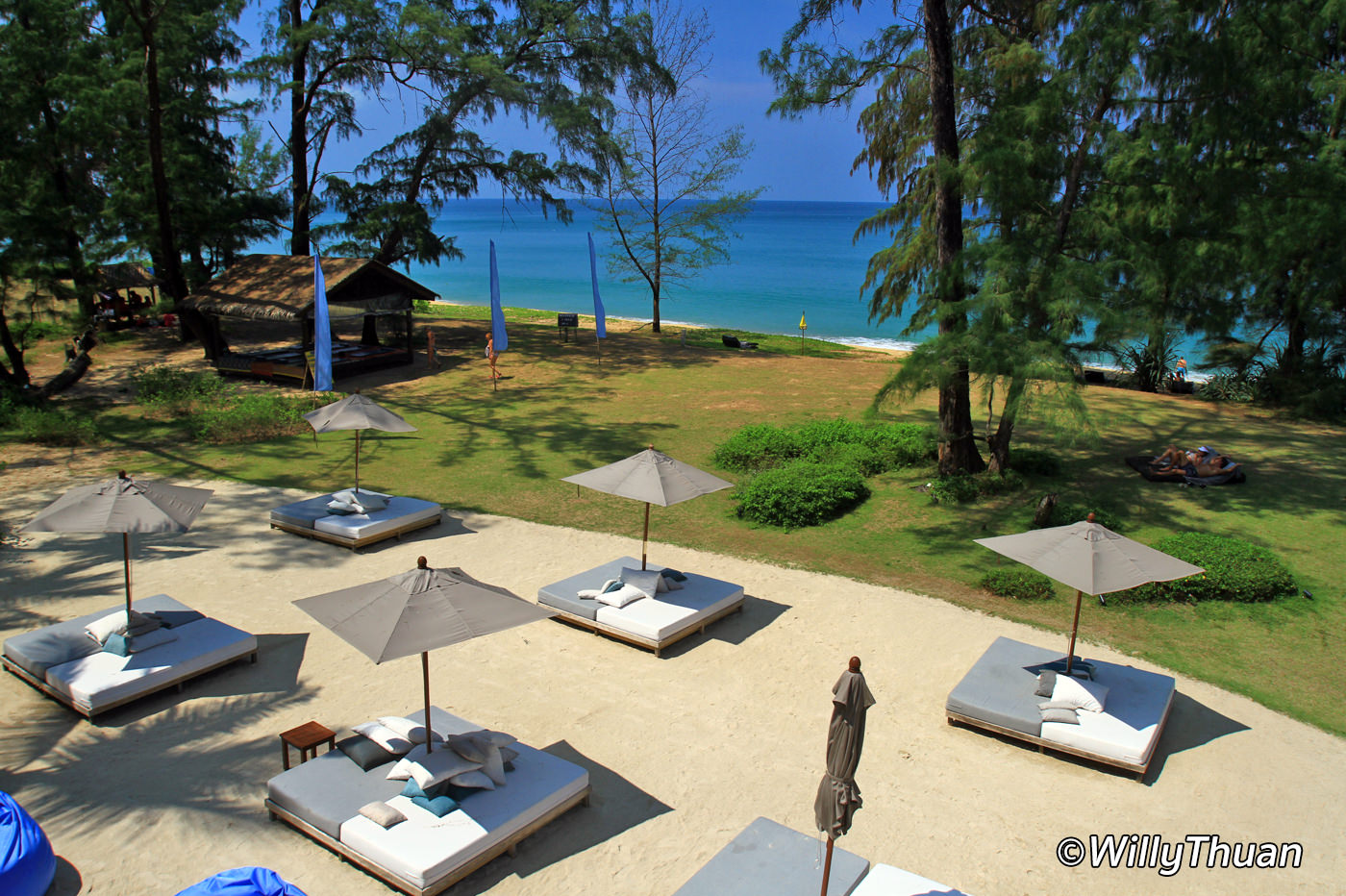 To enjoy your stay at the hotel, hang in your pool villa for the lucky ones, with plenty of space and a very private garden, or pick a lounger by the large pool near the beach. The beach is spotless as it is a national park, so it is all yours for a long romantic stroll at sunset. We didn't get a pool villa, but a superior room. All facilities are as you would expect from a Renaissance Resort, plenty of seating area, sofas and working tables, and many plugs for connected people like us.
The Rooms
The rooms come with a large bed, a large balcony (not facing the sea, though), a big bathroom with all the amenities you need, a big TV with free movie channels, a safe box, a hairdryer etc.
Internet wireless and cable are available in all rooms, free for Marriott members. The resort's facilities include a vast kids club and its oversized fancy pool, and a small water slide, so the parent can spend the day playing with the small ones without worries for other guests.
The Spa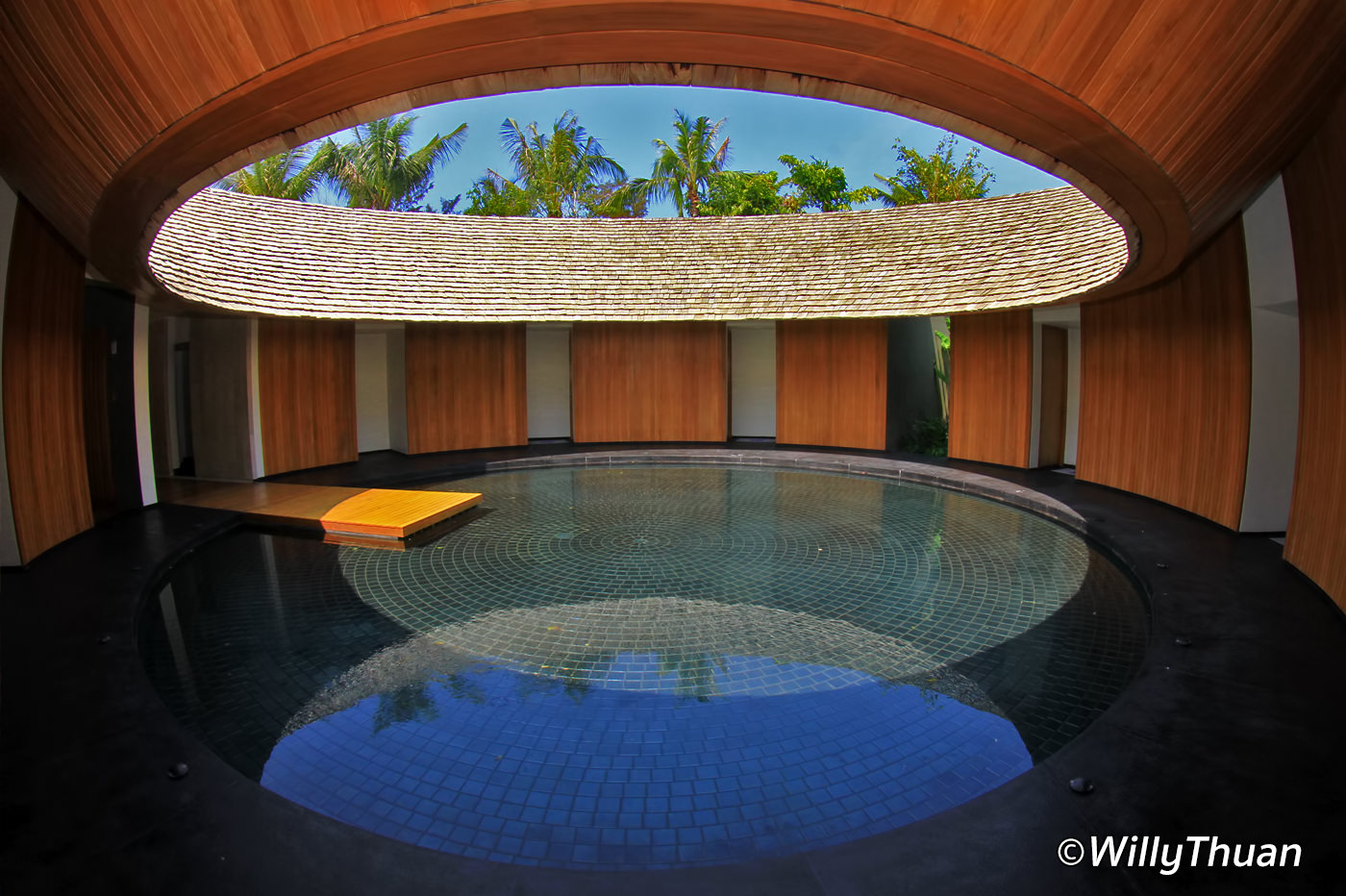 Do yourself this favour: treat yourself to the resort's excellent and beautifully designed spa. A spa treatment is the best way to slow down from your crazy week of work and start enjoying your holiday. As usual, if you see a rainy day, book early, as it is the first thing everyone does on a rainy day!
The Restaurants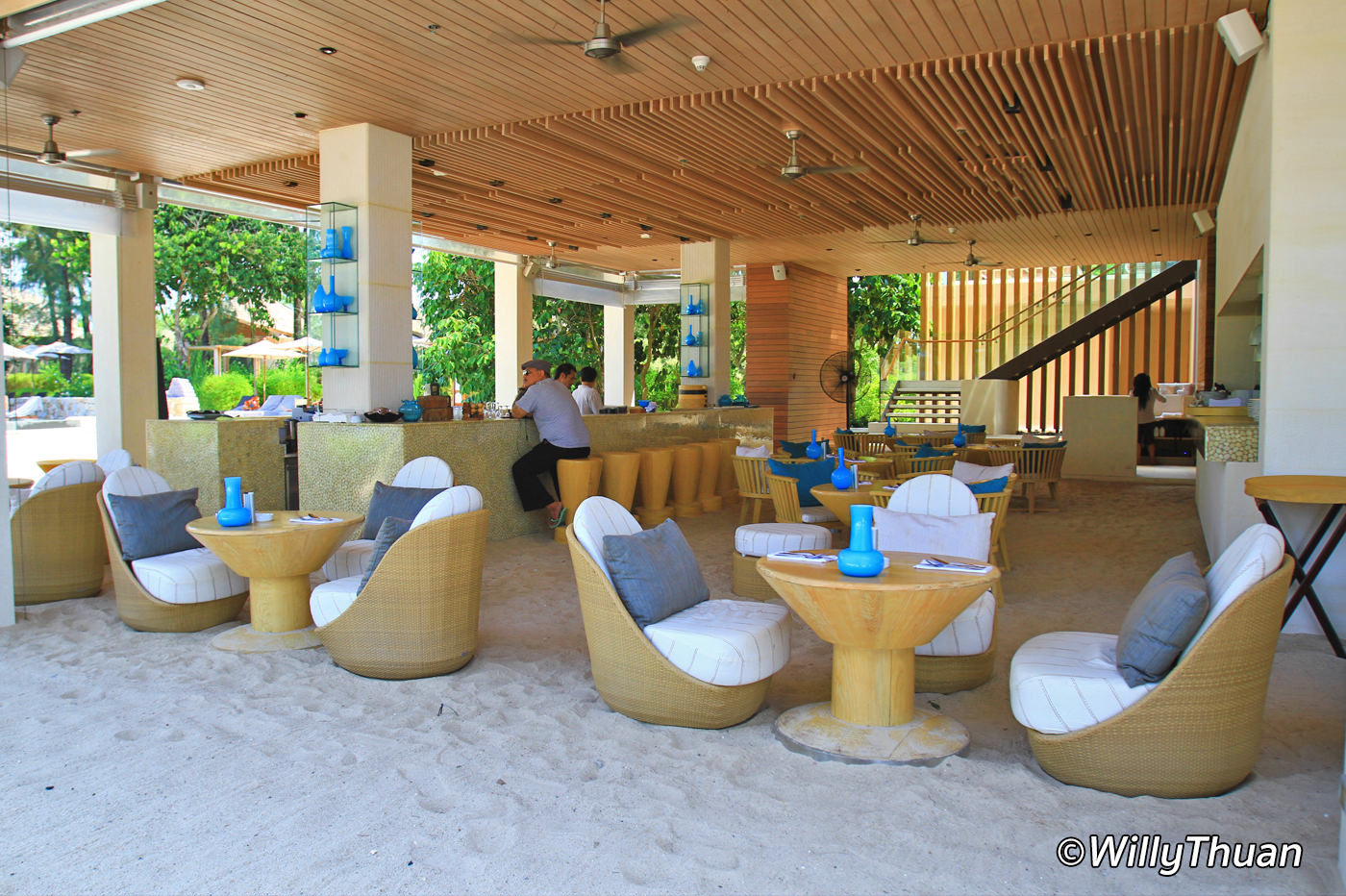 Enjoy no less than three restaurants, all beautifully designed and serving excellent and creative cuisine. 'Sandbox' near the beach is a sandbox as the floor is just that…. sand! Great for pizzas and original recipes, and salads at any time. Above 'Sandbox' is 'Takieng', a friendly Thai restaurant open only for dinner. 'Loca Vore' opens for all three meals, and 'Doppio' is an excellent little coffee shop deli that serves ice creams and cakes all day.
The most important meal is breakfast. Among all the hotels we visited, we didn't often see such a vast breakfast buffet! There is so much to choose from; it is almost painful to decide what to eat. As you can expect from a five-star resort, the staff is attentive and genuinely care about the guests.
Summary
Renaissance Phuket Resort and Spa is a great luxury resort if you want to enjoy the relaxing side of a tropical island and still have the option to drive to discover the restless nights of Patong Beach.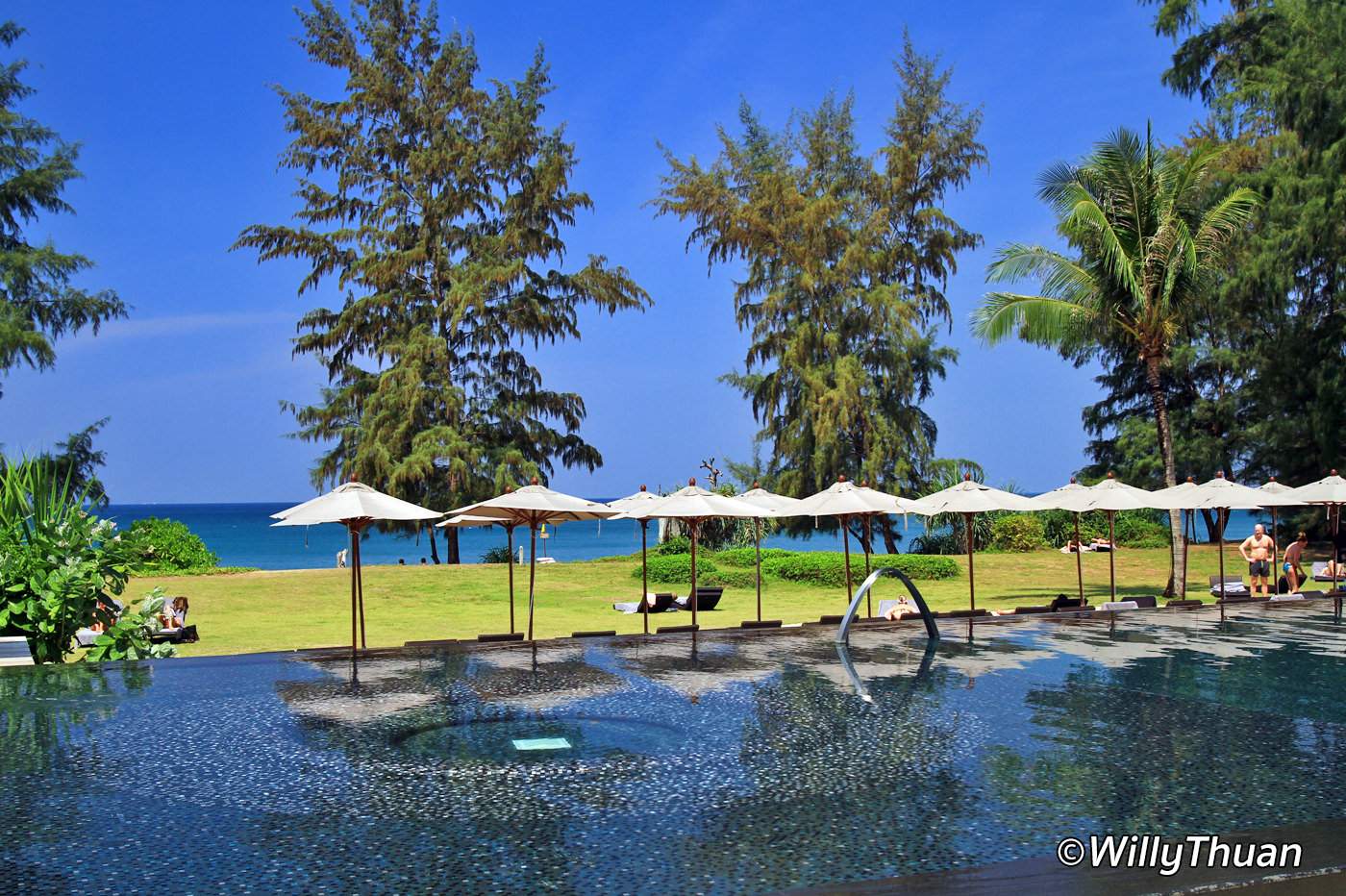 With so many restaurants and outlets, you can choose to chill in the resort or use it as a base for the magnificent wonders of Phang Nga Bay. You are just halfway between both worlds. If you plan to stay long and wish to explore more of the island, you can rent a car or ask the reception to organise almost anything for you.
Photos of Renaissance Phuket Resort and Spa
Information
Bookings and Availabilities:
Check the rates with your favourite websites
---
Renaissance Phuket Resort and Spa Info
Location: Mai Khao Beach
Address: 555, Mai Khao, Thalang District, Phuket 83110
Phone: 076 363 999
Open: 24 hours
---
Factsheet
| | |
| --- | --- |
| ⛱️ Main beach nearby: | Mai Khao Beach |
| ⛱️ Distance to the closest beach: | on the beach |
| ⛱️ Beach condition: | Great |
| ⭐ Range | 5-star resort |
| 🏊‍♀️ Swimming pools: | 2 |
| 🍴 Restaurants and bars: | 2 |
| 🛍️ Facilities | Fitness, spa, kids club |
| 🚙 Distance to Patong Beach: | 47 km |
| 🚙 Distance to Phuket Town: | 44 km |
| ✈️ Distance from Phuket International Airport: | 20 km |
---
Renaissance Phuket Resort and Spa Map
If you are on mobile, add the map here: https://goo.gl/maps/ajDjUVuQyfBM51Q28
---
Related Pages
---
FAQs about Renaissance Phuket Resort
Q. What are the main attractions around the Renaissance Phuket Resort & Spa?
a. The beach of Mai Khao is the main attraction, followed by plane spotting on the beach, Splash Jungle water park and the nearby IWP Wake Park Cable Ski.
Q. Are there any restaurants in the Renaissance Phuket Resort & Spa?
a. There are five venues: Takieng (Thai), Sand Box Restaurant and Bar (BarBQ), Loca Vore (International), The Lounge (International) and Doppio (Coffee House).
Q. How is Renaissance Phuket from the airport, Phuket Town and Patong Beach?
a. The hotel is 16km from Phuket International Airport, 48 km from Patong Beach and 41 km from Phuket Town.
Q. What time are check-in and check-out at Renaissance Phuket Resort & Spa?
a. Check-in is from 3 pm, and check-out is until noon.