What to Do in Mai Khao
Mai Khao is the longest in beach Phuket and it still looks in some parts as deserted as it was when we first visited it in 1990. A lot has been built but the beach hasn't been covered with umbrellas surrounded by food vendors. It might just a question of time, but you can still walk 11 kilometers or more and only meet three fishermen.
---
Where to Stay in Mai Khao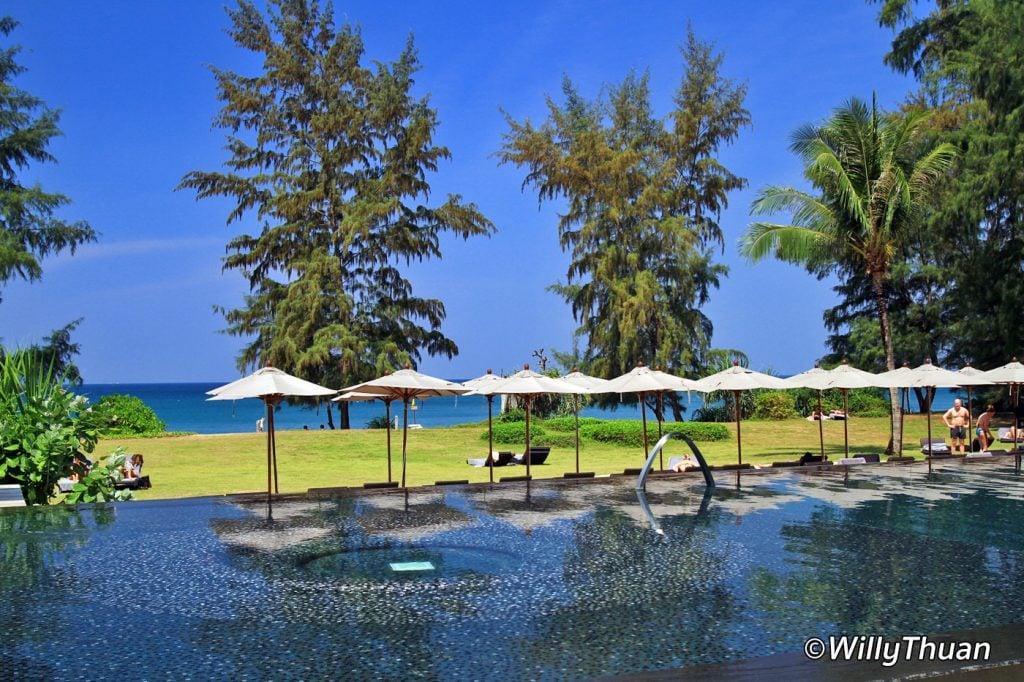 Despite being a national park, few properties and resorts were built and most are amazing. We really loved Sala Phuket, Renaissance Phuket, JW Marriott, Holiday Inn Mai Khao or Mai Khao Dreams Villas further north. The beach remained mostly untouched and it is such a welcome contrast with the crowded beaches in the south of Phuket
---
What to Do in Mai Khao
Mai Khao Beach start at Sirinath National Park, right where Nai Yang Beach ends, and run for eleven kilometers to the very north of the island at Haad Sai Keow beach, close to the bridge. There are few highlights worth mentioning in Mai Khao, excluding those five star resorts.
The National park where locals like to picnic or camp for the weekend with kids playing all day in the water, is not very large nor very interesting, but a 200 baht fee is still required at the entrance (or 40 if you are a local or expat). If your plan was just to cross to go to Nai Yang Beach, you better take the other road a bit farther from the airport.
Then our favourite spot is to go watch the planes landing at the very end of the runway of Phuket Airport. It's a bit of a walk in the sun, but it is very impressive… and loud. They get really close to the beach as you can see on the photos, and watching these monsters casting their huge shadow on the turquoise water is just amazing.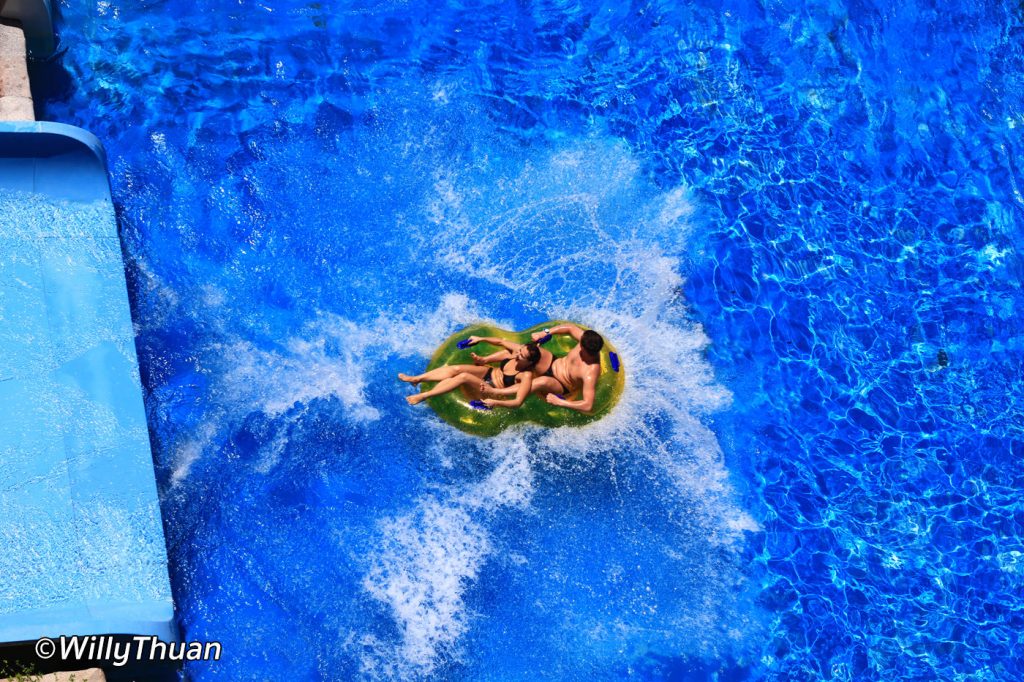 Next to the Phuket Airport is the Splash Jungle Waterpark, recently opened. Decent in size, it probably won't impress you if you are a waterpark fan. Few attractions include sliding down tunnels and spinning funnels, a quite impressive high slider and a pool with artificial waves. Kids love it anyway, but entry fee is rather high.Less known, but worth a photo, is the Mai Khao Temple, Wat Mai Khao.
The temple itself is tucked away from the road and doesn't have any particular architectural interest, but it hides a little  treasure: a small bird sanctuary hidden in the park behind it. Surrounded by a protective wall, a small lake with trees growing in the water is the shelter for a large number of white birds, probably cattle egrets. Since it is quite a strict temple, it's not recommended to just drive through.
---
Baby Turtle Release
Once a year on Mai Khao Beach, during Songkran Festival, you might be lucky to witness the baby turtle release, usually supported by one of the nearby resorts. It is a magic moment and a fun experience to sponsor one of the baby turtles and bring it yourself near the water. Unfortunately, we all know that the chances to see these turtles coming back are quite thin.
---
More Photos of Mai Khao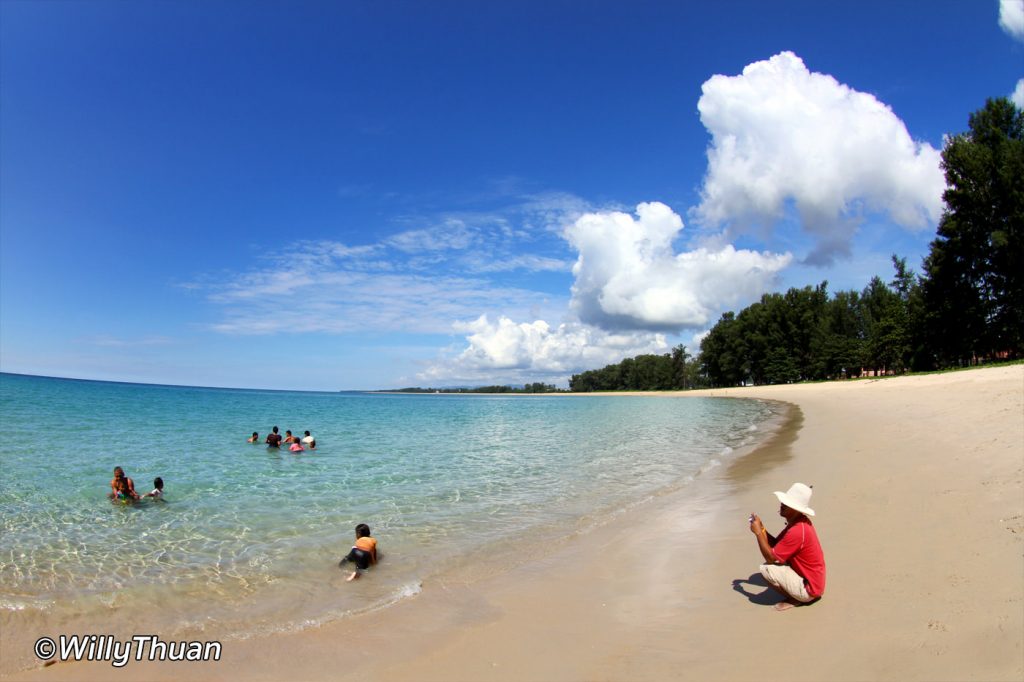 ---
Mai Khao Beach Map