Mai Khao Beach Water Park
Splash Jungle Water Park is a popular theme park on Mai Khao Beach, just next to Phuket International Airport. It's not huge and a bit pricey, but it's a great way to spend the day with the kids and the family having fun, eating or even drinking in the water of the pool bar.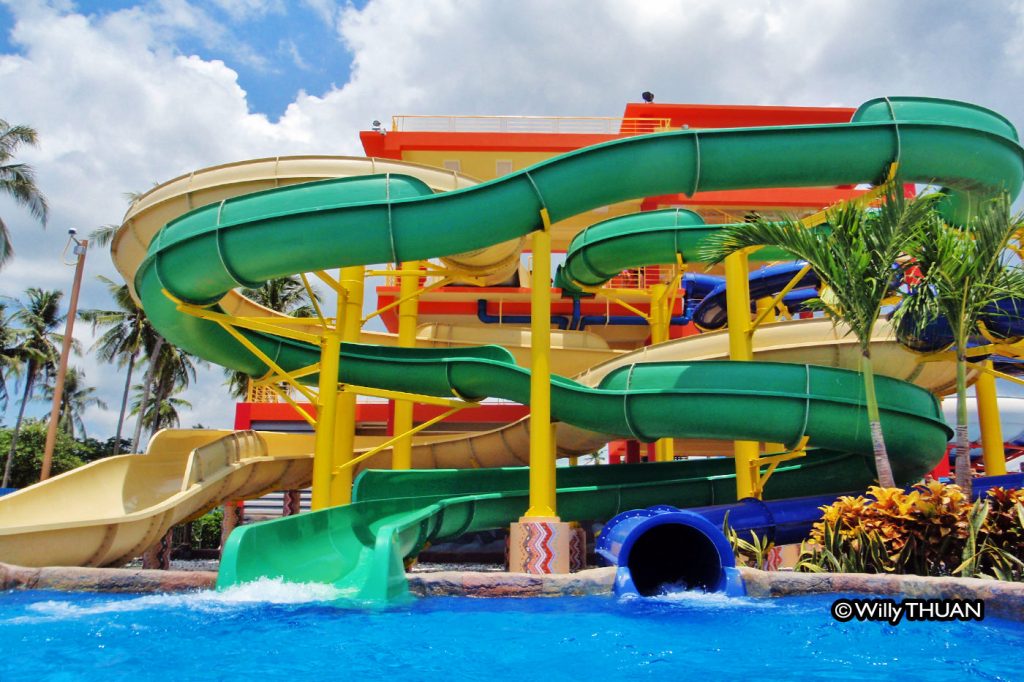 Splash Jungle includes five main attractions. First, drift gently in a tube in the 335 metres long stream of the 'Lazy River' circulating the entire water park, easy and fun to hang out and splash with friends before the 'big one' called 'Boomerango'.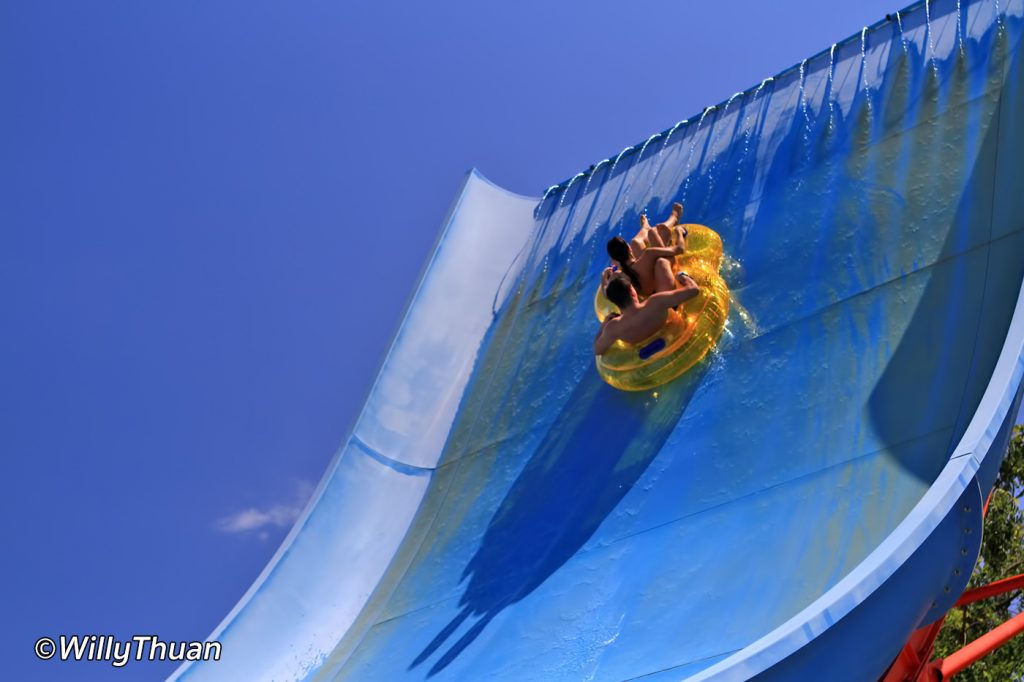 Once ready, pick a tube, climb to the top of the central tower, and select one of the five giant sliders. The vertical wall of Boomerango is the scariest but probably the most popular. At the same time, the spinning funnel of the 'Super Bowl' is fun for making you from 'slightly disorientated' to 'dizzy'. Two sliders are open-air, and one is a long and dark pipe, not recommended to people subject to claustrophobia.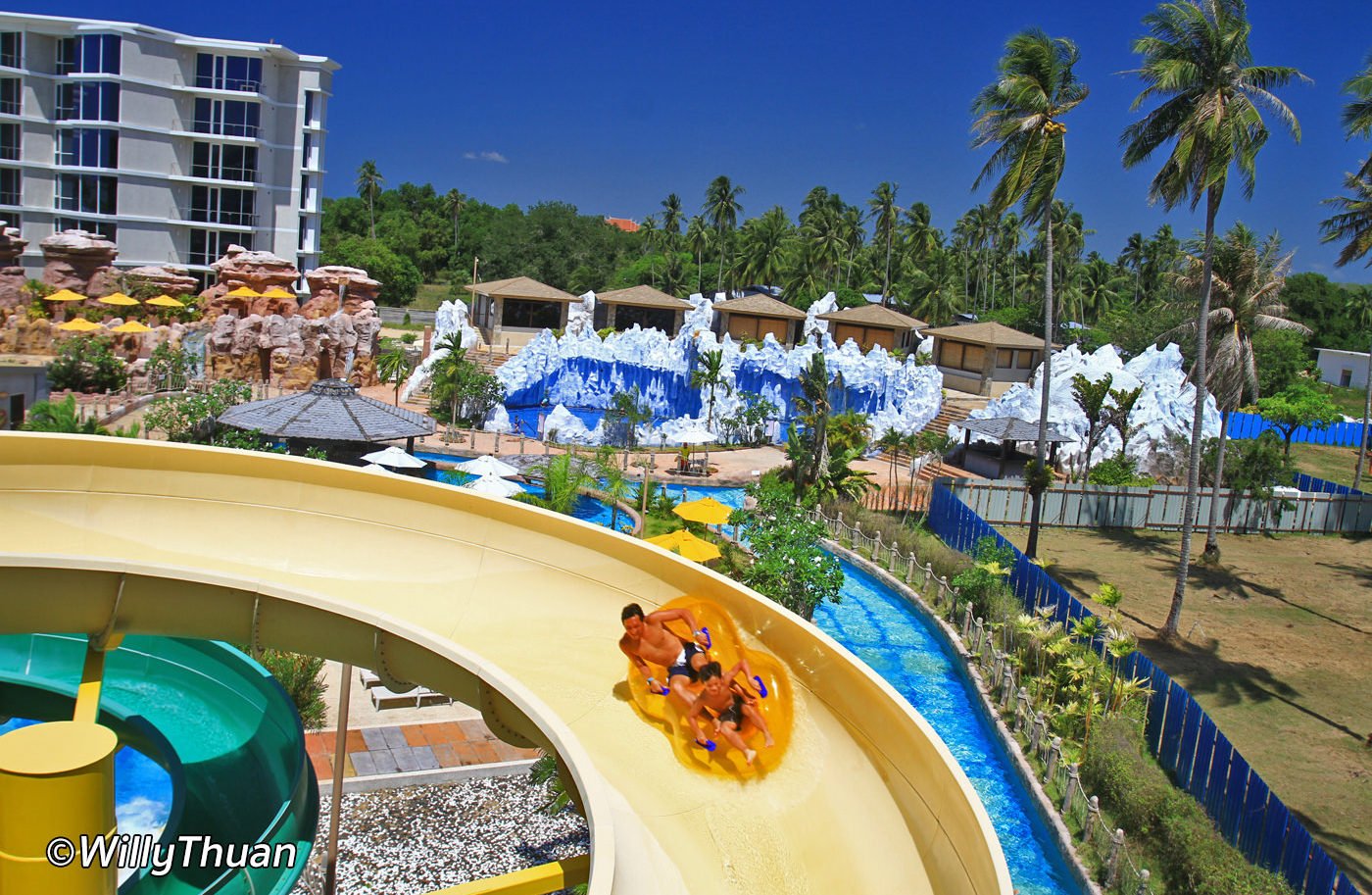 Once you've got your adrenaline shot, go play in the artificial wave pool. Don't worry, the waves are not very big, and it is an excellent place to relax in the swell. Try also the 'Hot Spring', a pool at 35˚C set in a North Pole atmosphere.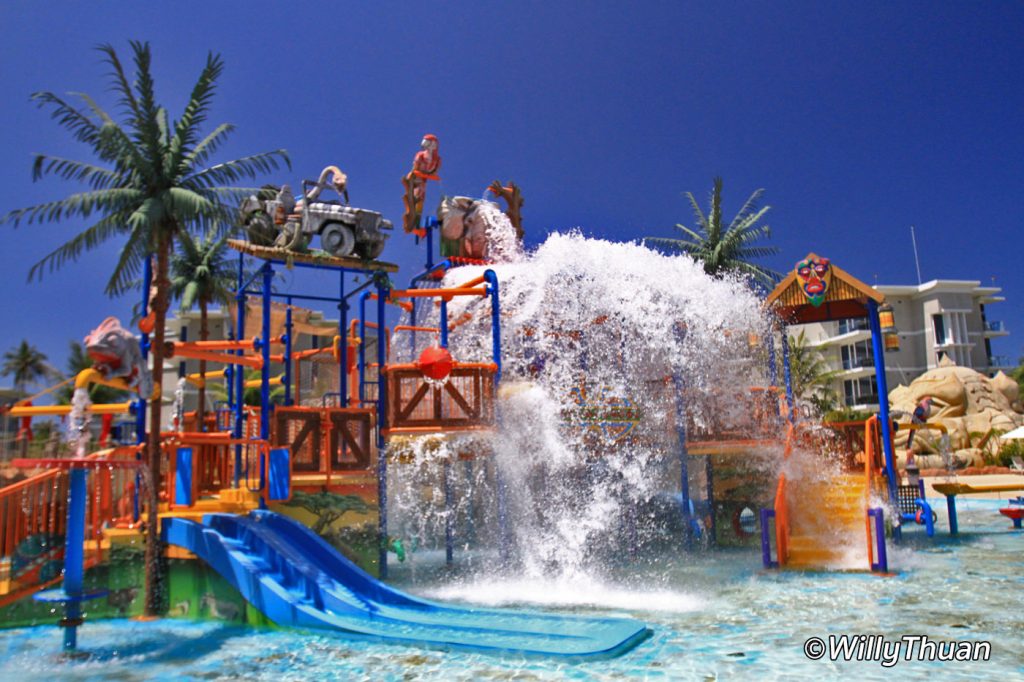 Kids have their pool called 'Aqua Play' with plenty of small sliders, waterfalls and water games. But, every once in a while, a monster water bucket located at the very top of the kid's playground will empty its content with a huge splash.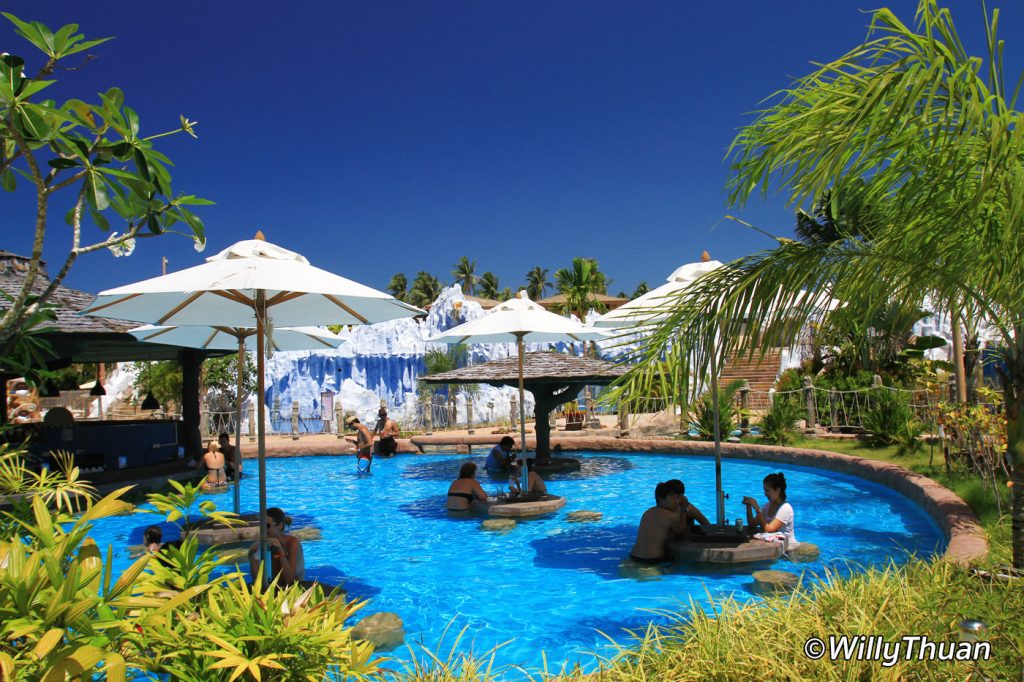 Done with it, or need a break? Have lunch at one of the two restaurants, nothing fancy, but this kind of snack lunch goes well with the summer atmosphere of the Park. Make sure you have a drink at the pool bar as the weather gets rather hot, and sitting in the pool with a cocktail or a chilled glass is excellent for your tan!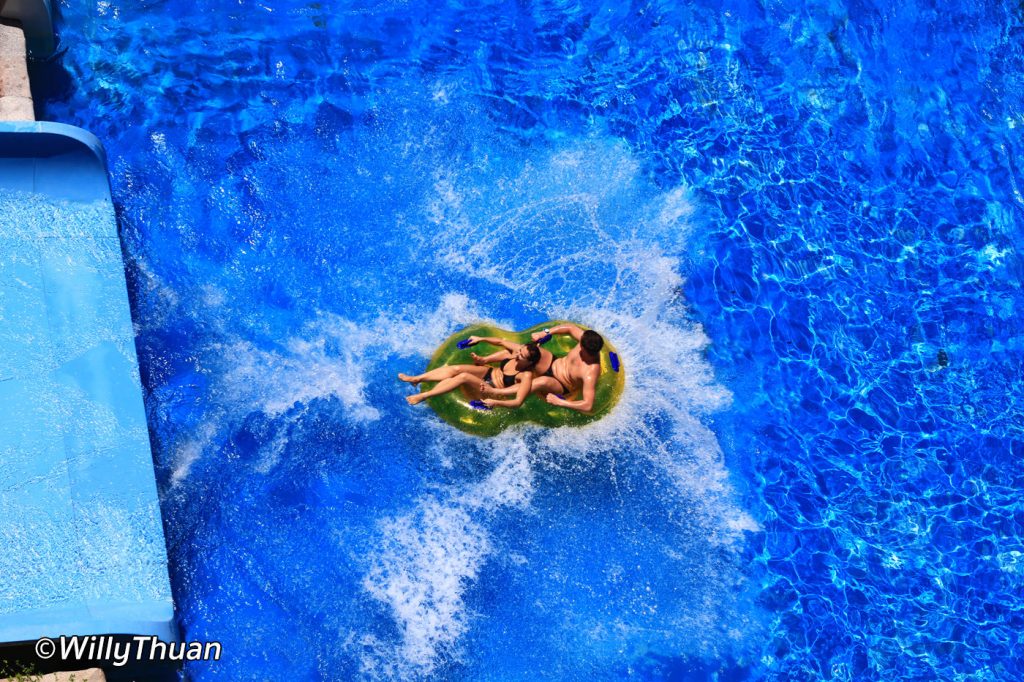 How much is Splash Jungle Waterpark
The entrance is 1,850 Baht for adults, 950 Baht for kids and free for children below five years old. Residents will pay 500 Baht on the presentation of a Thai driving license. Please keep your eyes open when visiting shopping malls; they often give discount coupons.
Photos of Splash Jungle
---
Street View
---
Splash Jungle Water Park Information
Location: Mai Khao Beach
Address: 65 Soi Mai Khao 4, Tambon Mai Khao, Phuket 83110
Open: 10 am – 5.45 pm (closed Tuesday and Wednesday)
Phone: 076 372 111
Price: 1,850 baht per adult, 950 baht per child (5-12 years old)
Free of charge for children under five years old
Contact: https://www.facebook.com/splashjungle.waterpark/
---
Splash Jungle Water Park Map
If you are on mobile, add the map here: https://goo.gl/maps/9pRuLY2KsHx8eyiw7.
---
Book these Waterparks
---
What's Around?
Phuket Plane Spotting – Where to See Planes Landing in Phuket?
---
Other waterparks in Phuket
---
Also worth reading