Travelling to Phuket with young children
Travelling to Phuket with children can be stressful, but it's actually safe and fun for the whole family. Just in case you are worried, we listed below some useful tips and advice to help you plan in advance as well as ease your mind.
Phuket is a family-friendly destination and kids of all ages are sure to enjoy a holiday adventure on this Thai tropical island. Overall, Phuket is an easy place to travel for families, but there are some things to be aware of when travelling with babies and young children, from keeping healthy to getting around. Here are some tips that will help families make the best of their trip to Phuket with young kids in tow:
Before you go (trip preparation)
1. Vaccinations
At least a month before travelling to Phuket, check with your doctor or local health centre about which vaccinations may be needed. The US Center for Disease Control (CDC) advises that families planning to travel to Thailand should make sure they are up to date on routine vaccines such as measles-mumps-rubella (MMR) vaccine, diphtheria-tetanus-pertussis vaccine, varicella (chickenpox) vaccine, polio vaccine, and their yearly flu shot. The CDC also recommends getting Hepatitis A and typhoid shots before visiting Thailand
Phuket 101 receives 250,000 monthly visitors on average (500,000 pageviews/month).
If you wish to advertise on this space or other options available on Phuket 101, just contact us.
2. Baby supplies in Phuket
Disposable nappies, baby food and infant formula are expensive but available in grocery stores and shops around Phuket. You'll find the largest variety of baby stuff at the Tesco-Lotus and Big C hypermarkets. But if you prefer any particular brand or type of baby item, then it's best to bring your own supply.
3. Plan for the tropical climate
Depending on the time of year you're visiting, it might be too hot or too rainy for the kids to go outside on some days during your stay. Try to plan a balance of indoor and outdoor activities that the kids can enjoy. Check if your hotel has a kids' club or activities for the kids, like cooking classes or arts and crafts. Local shopping centres like Big C and Central in Phuket Town and Jungceylon in Patong are good places to escape the heat or a rainstorm. The malls are air-conditioned and easy to navigate with strollers, and there are some attractions for kids like indoor play parks and video games.
4. Health and Insurance
Make sure your family is fully insured for unexpected illnesses or accidents with appropriate travel insurance purchased in advance. If you or your kids need surgery or an overnight stay in a Phuket hospital, you could face a big medical bill if uninsured.
5. Baby and toddler equipment
Baby seats for the car and strollers are available to rent or buy in Phuket, but it would be best to bring your own. Most hotels will have baby cots available for free or for a small extra charge – be sure to check when you make your hotel booking.
6. Flying in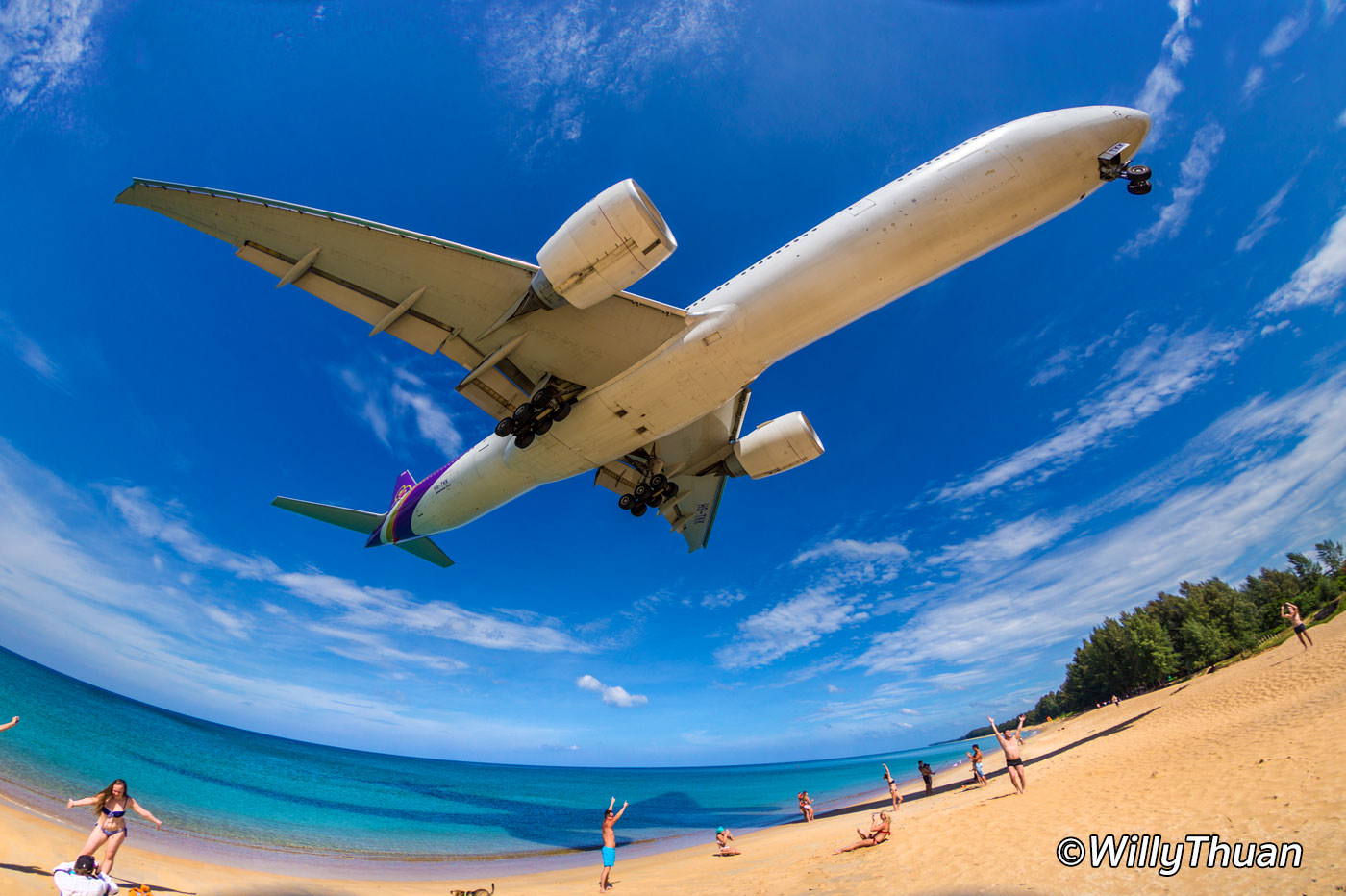 If you're on a long-haul flight and need milk for your child, bring your own supply of powdered milk, as fresh milk might not be available on board. Bring a pacifier, candies, lollypops or gum for your child to have while taking off or landing to help relieve ear pressure. It's also wise to bring a change of clothes for your baby or child, and extra clothes for yourself in case something gets spilt or your kid gets sick during the flight.
During Your Stay
7. Sun protection for Phuket
Young kids love playing in the sunshine, but the heat in Phuket can be intense, and you'll need to take extra care. Slap a high SPF sunscreen on the kids whenever they're outside and stay in the shade as much as possible. Be sure they drink a lot of water throughout the day as dehydration is always a worry in the tropical heat. Wear surf rash guard suits and hats when playing at the beach or swimming pool.
8. Safety at sea
If you're planning any boat trips, it's best to bring lifejackets for the kids, as proper child-sized vests are not always available on the boat (even if they promise to have some). Sporting goods shops like SportsWorld and Decathlon have children's life jackets available in Phuket. Be sure to go with a reputable tour company with good safety standards. Speedboat trips can sometimes be bumpy so try booking a trip on a larger boat to avoid any neck injury.
9. Beach safety in Phuket
Phuket's Andaman Sea is an inviting place to swim and play, but parents should closely watch their kids in the water as strong currents and waves could make conditions hazardous. During the southwest monsoon season, it could be unsafe to swim from May through October, so heed any red flag warnings at the beach. It might be worth packing a small bottle of vinegar in your beach bag to treat any jellyfish stings on the spot. Snorkelling is a fun activity in Phuket but do make sure the kids get proper training on using snorkelling gear before jumping in the water.
10. Food and drink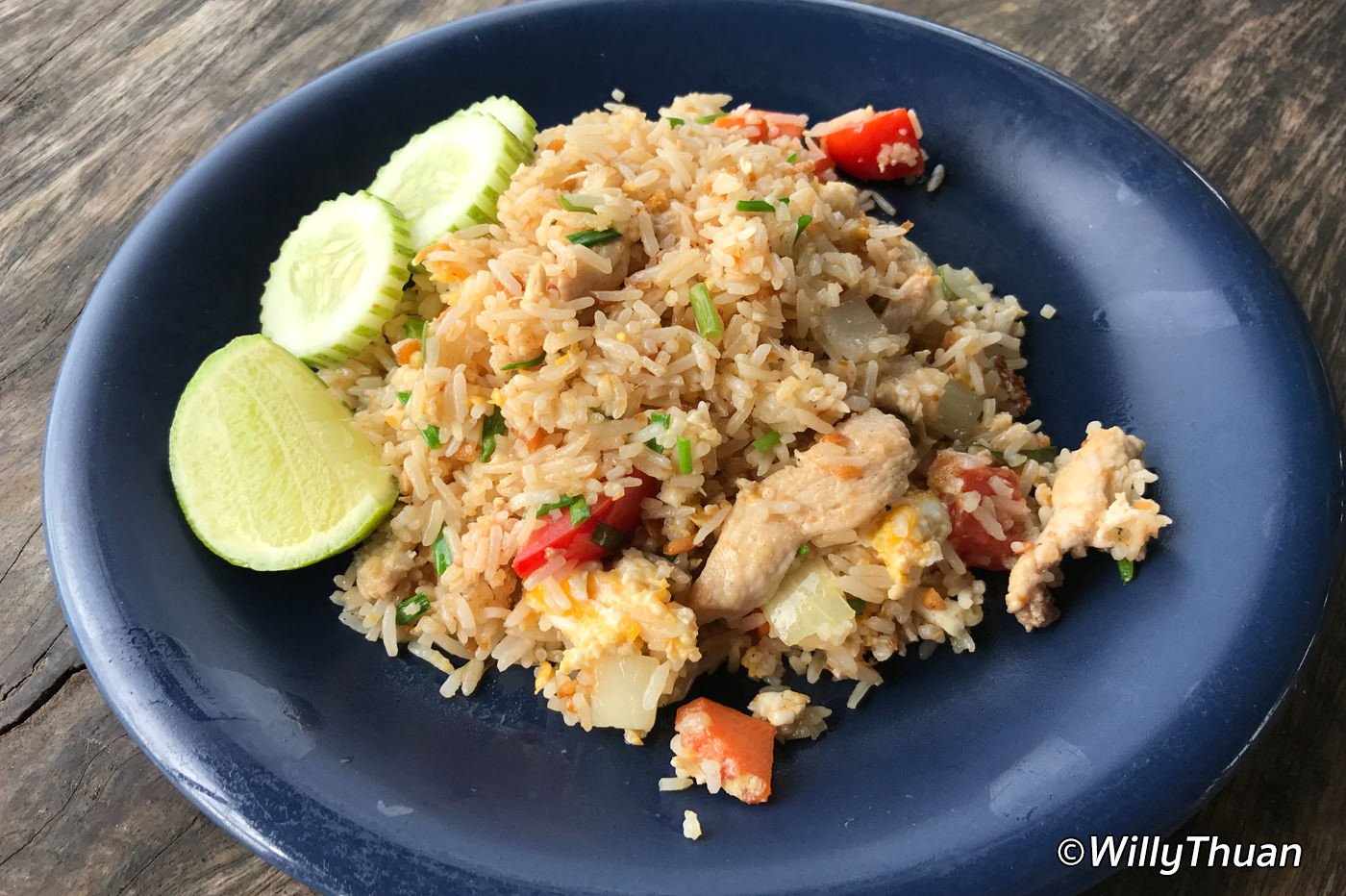 Phuket has a wide range of kid-friendly places to eat, from the local noodle shop to fast food brands like McDonald's to upscale restaurants. As you would when travelling anywhere, be choosy when selecting a restaurant and ensure there's a decent standard of cleanliness and hygiene – a good rule of thumb is to go to a place that's busy with local people, then you'll know the food is fresh and delicious! While it's good to be cautious to avoid getting sick, don't be afraid to let the kids try new things. Dishes like fried rice, mango and sticky rice, chicken satay and pad Thai noodles are all delicious and appeal to kids. Drink only bottled water and avoid drinks with shaved ice.
11. High chairs
High chairs are commonly found in hotel restaurants and mid-range restaurants that welcome families. If you're planning to visit any small local restaurants, it's unlikely they will have high chairs for your baby – but not to worry, there's a high chance that some friendly staffer will offer to help entertain and carry around your baby while you dine!
The safest and easiest way to get around Phuket with children is by taxi or car hire. A good option is to hire a car or van with a driver for the day; then, you can put your kid's car seat in the vehicle and not have to worry about lugging it around. If you want to rent a car, ensure you have an international driving license and are ready to navigate Phuket's chaotic traffic. Don't put your kids on any motorbikes!
13. Children's health care in Phuket
Finding medicines and treatment for minor ailments is easy with several pharmacies and doctor's clinics around Phuket. There are two international hospitals – Siriroj International Hospital and Bangkok Hospital, both in Phuket Town. Government hospitals are fine to go to if needed, but limited English (and other languages) may be spoken.
14. Mosquito bites
Use mosquito spray in the early morning and evenings or in an area with jungle or tropical gardens. Malaria is not a worry in Phuket, but there is a small risk of contracting other mosquito-borne illnesses, so ensure the kids are well protected from mozzie bites.
15. Thai culture and kids
Know that kids are welcome everywhere in Phuket, and local people are generally very friendly towards children. Travellers with young kids or babies might find that wherever they go, they'll have instant caregivers who will love to hold and play with their wee ones. Shy kids might feel overwhelmed, but it's a delight to get so much joyful attention for most children.
Several Phuket resorts have playgrounds and kid-friendly activities for their guests to enjoy. Beyond the hotel, some public playgrounds around Phuket include the beachfront areas of Kata, Karon and Patong. Phuket also has some privately-run play parks with an entry fee, including the Rawai Park and water park, Kids Club indoor playground in Patong Beach and the Happy Kids Club playground at Central Floresta in Phuket Town. Read more
17. Child care
When travelling with kids, sometimes you need a break from the kids! If you need a babysitter to look after your wee ones while on holiday in Phuket, check with your hotel about any available service they recommend. There are babysitter agencies in Phuket, but since we haven't personally tried them, we're not sure who to recommend – do some research and ask around before booking anyone.
More for Families in Phuket
Popular Family Resorts in Phuket