A Weekend at Centara Grand Beach Resort Phuket
Centara Grand Beach Resort Phuket is a large resort with a enviable location, right on the sands of the superb Karon Beach on the west coast of the island. With such a unique location, an immense pool and many outlets including a beach club, Centara Grand Beach Resort is an extremely popular mid-range hotel.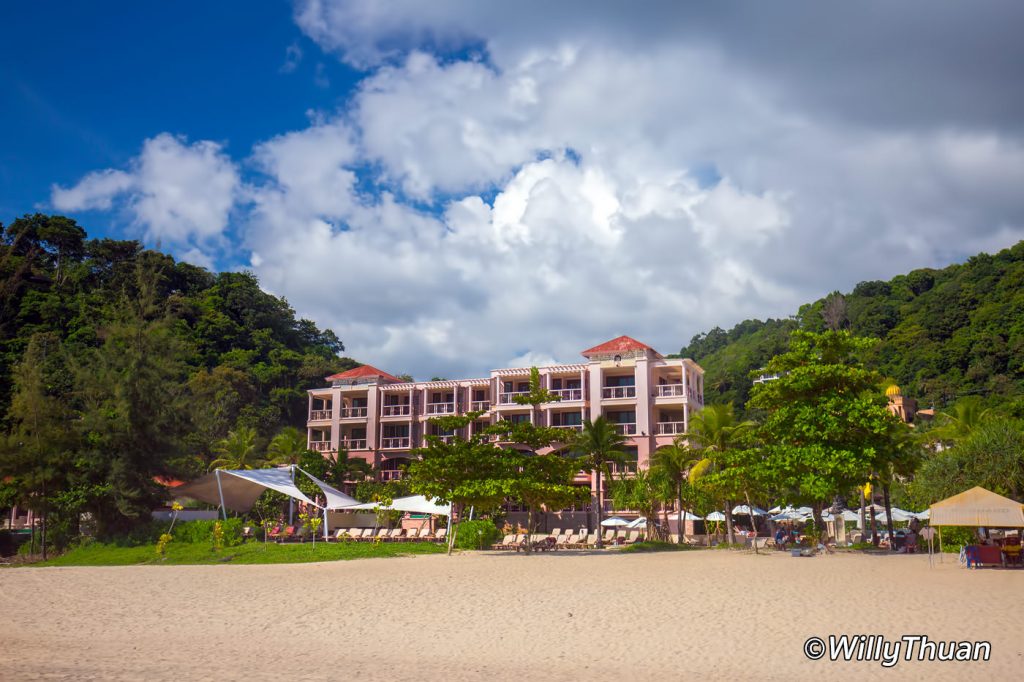 With 262 mostly sea-facing rooms, suites and villas, Centara Grand Beach Resort Phuket is an immense hotel designed in a baby-pink Sino-Portuguese style. The hotel is built around a large pool and a central dining area and it's so vast that you might get a little confused on your 1st day.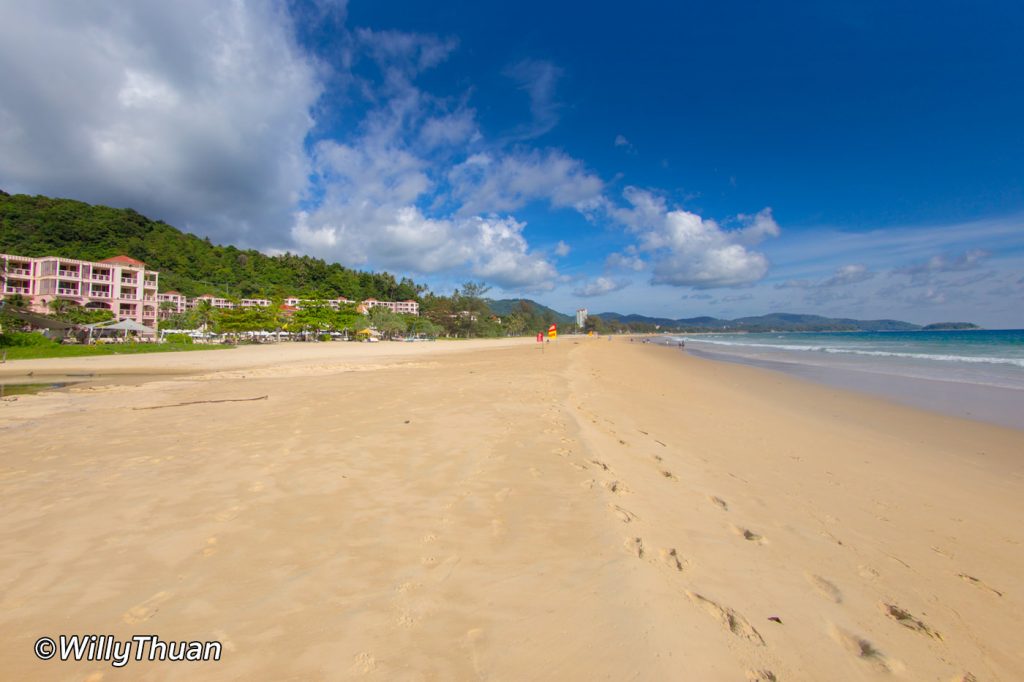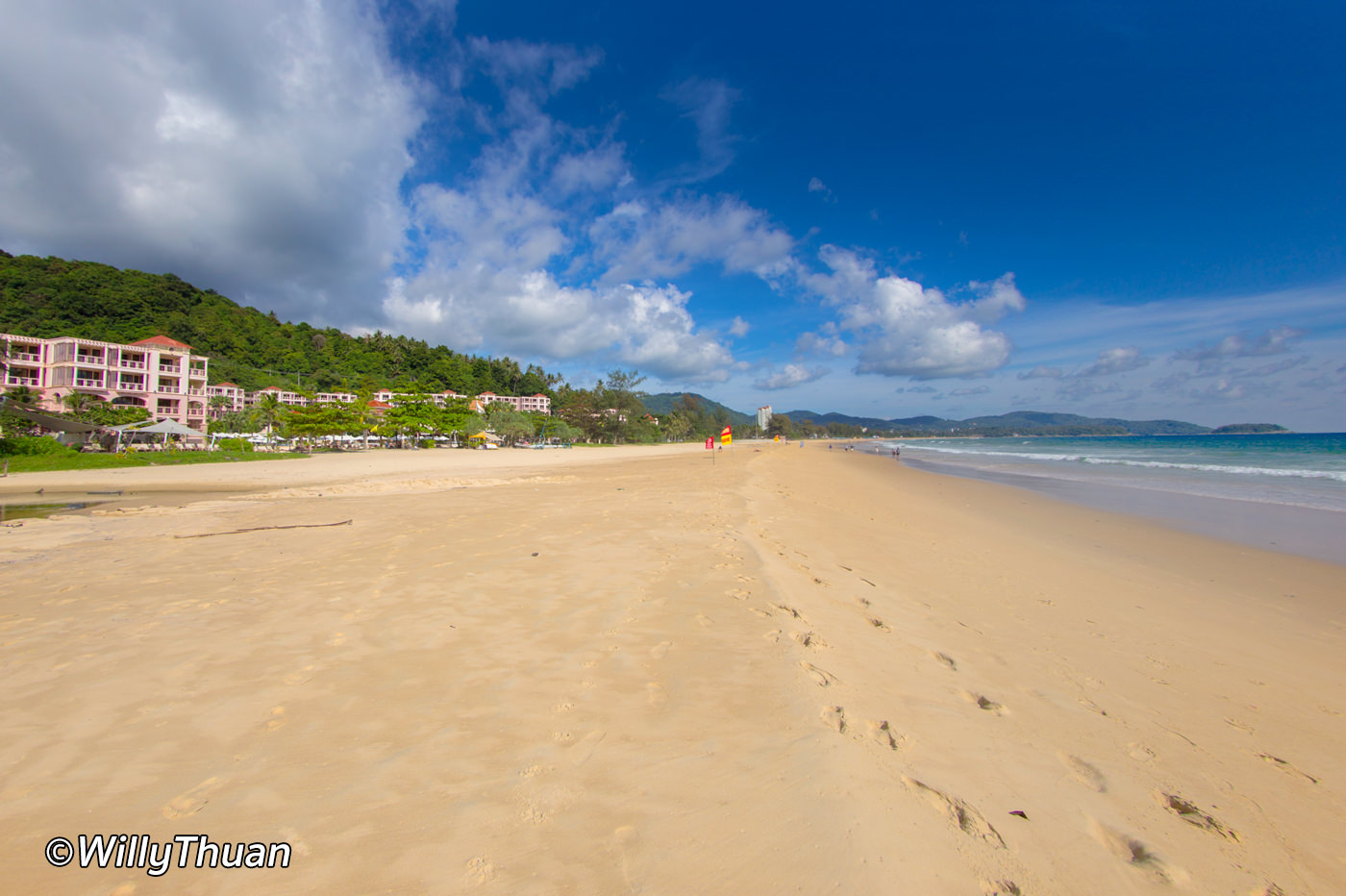 ---
Our Deluxe Ocean Facing Room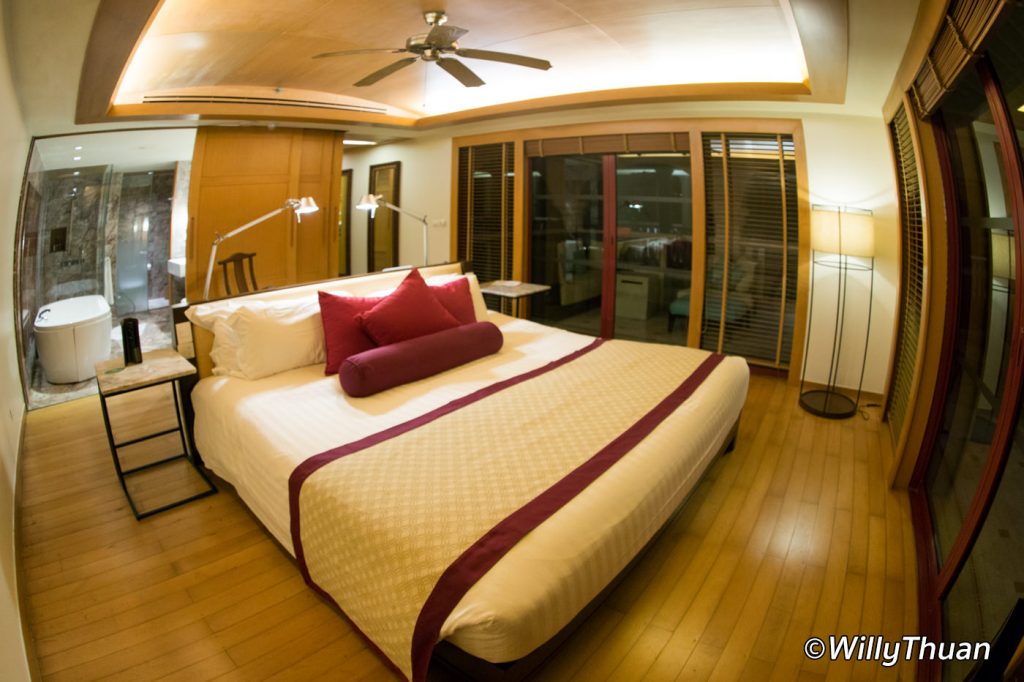 We booked a Deluxe Ocean Facing room but we didn't get very lucky with the ocean view from our balcony: we were far from the beach and in a remote back corner. A word of advice: don't be shy to ask on arrival if any real sea facing room are available or even better. If you can afford it, spend more and get a One Bedroom Beachfront Villa.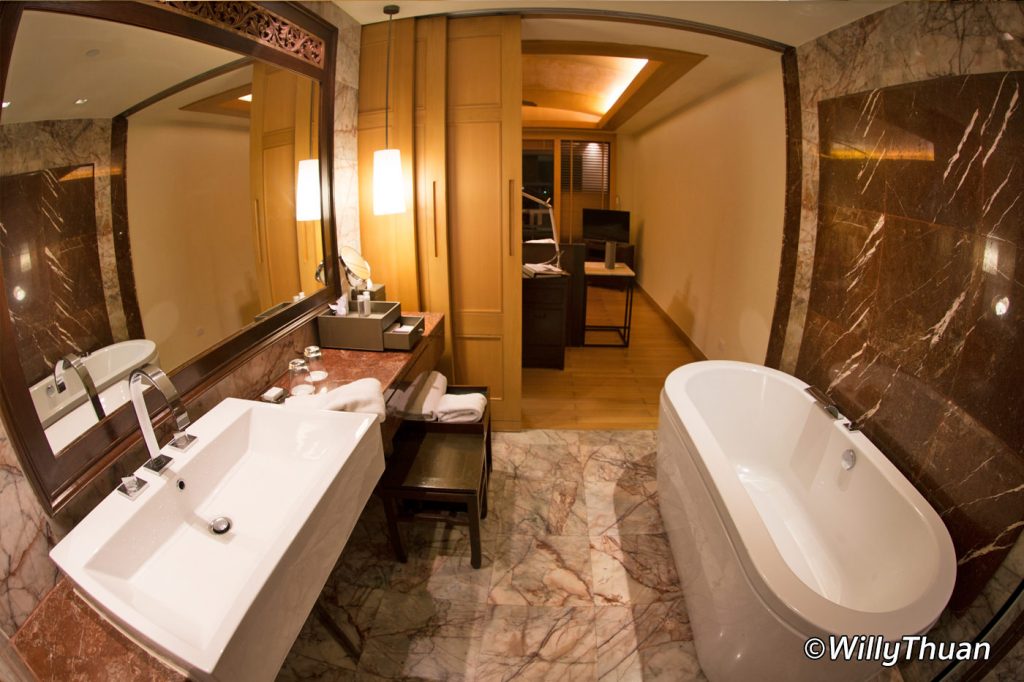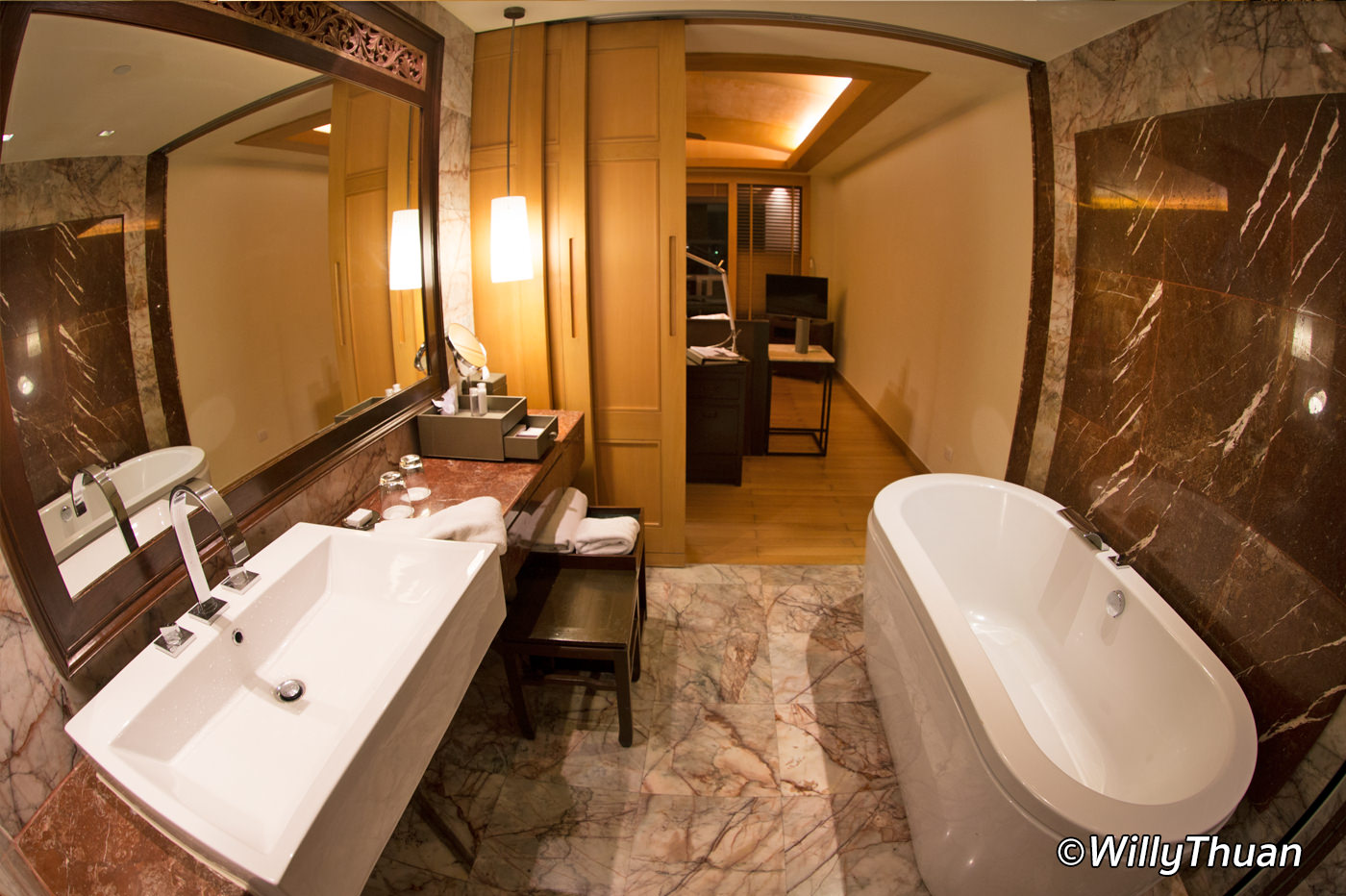 Our corner room was 72 sq m large and well equipped with a surprisingly large balcony, convenient and welcoming. A good place to spend time and relax or even work with a nice cold drink. The bathroom was well designed with a big bath tub and separate shower and plenty of amenities such as the expected hair dryer, shampoos and the like. The resort being a 5-star, an espresso machine would have been a nice touch as it is comes as standard in most luxury hotels.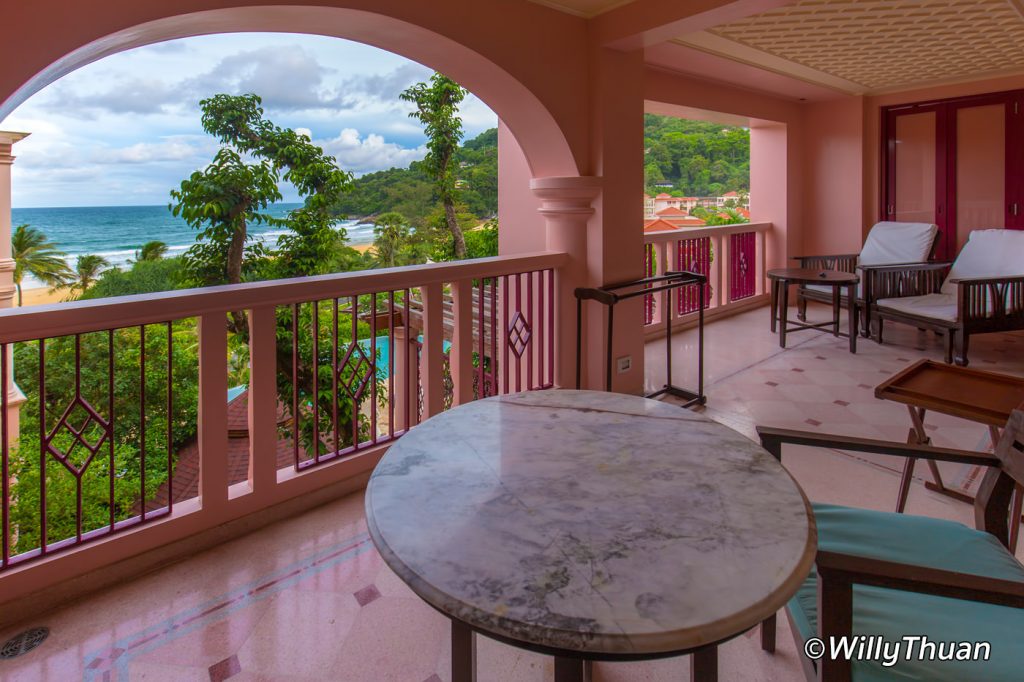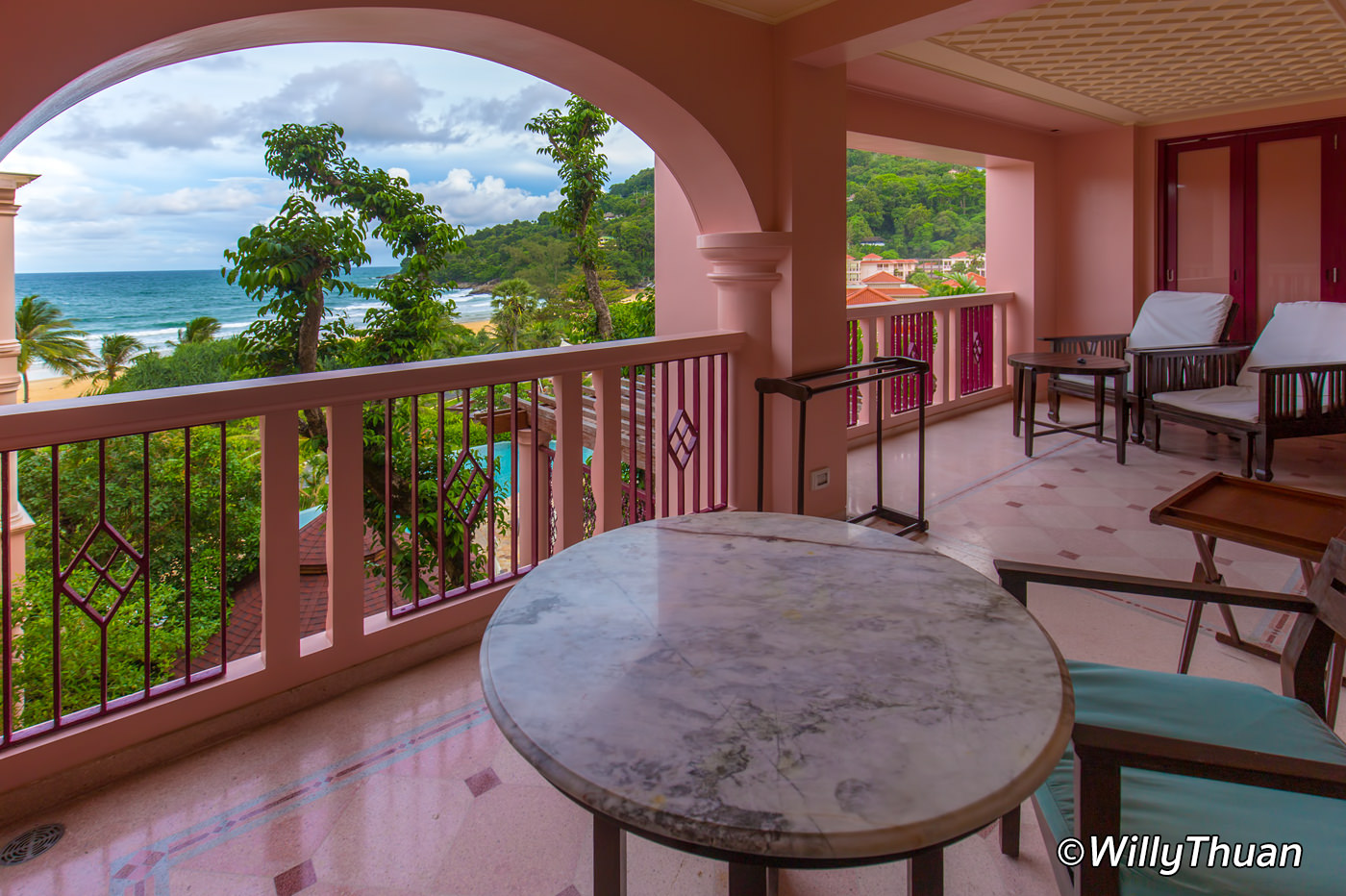 ---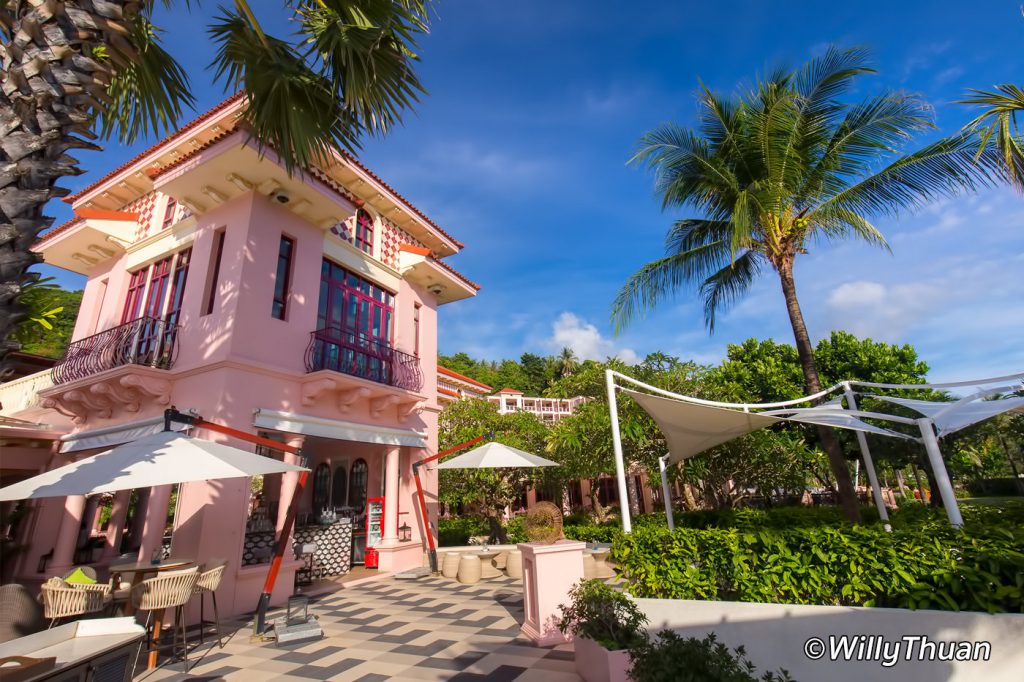 Facilities
The hotel is so large it can really get busy around the main swimming-pool so if you have no kids and prefer a quiet holiday, aim for the 'adults only' pool located a little higher. Space is limited but it is very relaxing up there.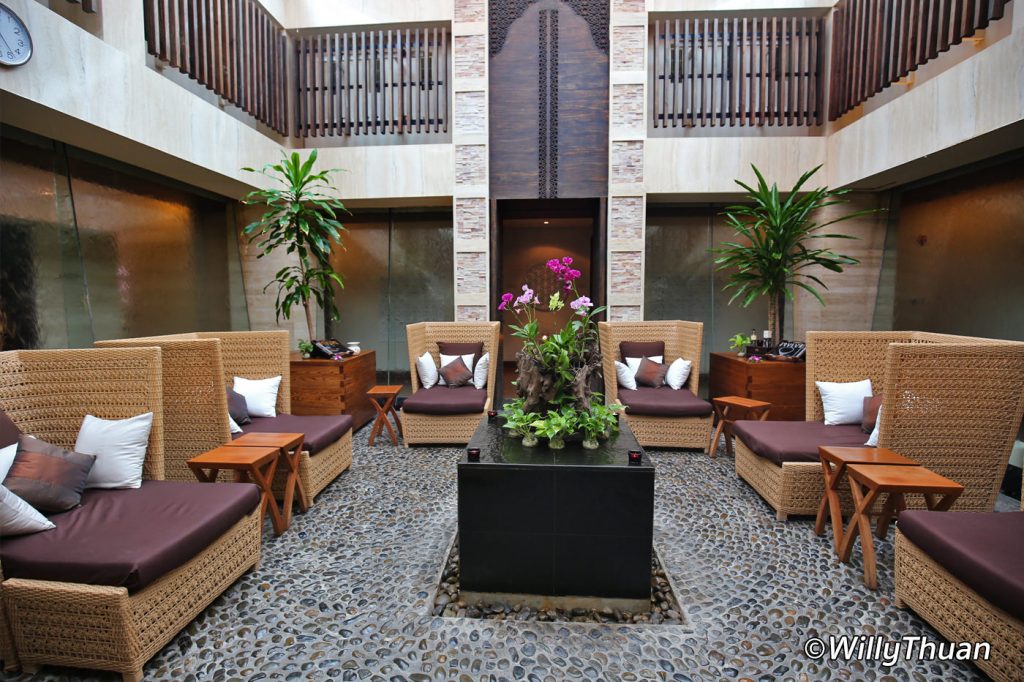 Spa Cenvaree is superb and well equipped. Treatment rooms are beautifully designed for each type of treatment, from Thai traditional massage, aromatherapy, a superb couple room with a Jacuzzi to a mysterious dripping water treatment that looks a little intimidating, like a torture device but we suppose it is probably great.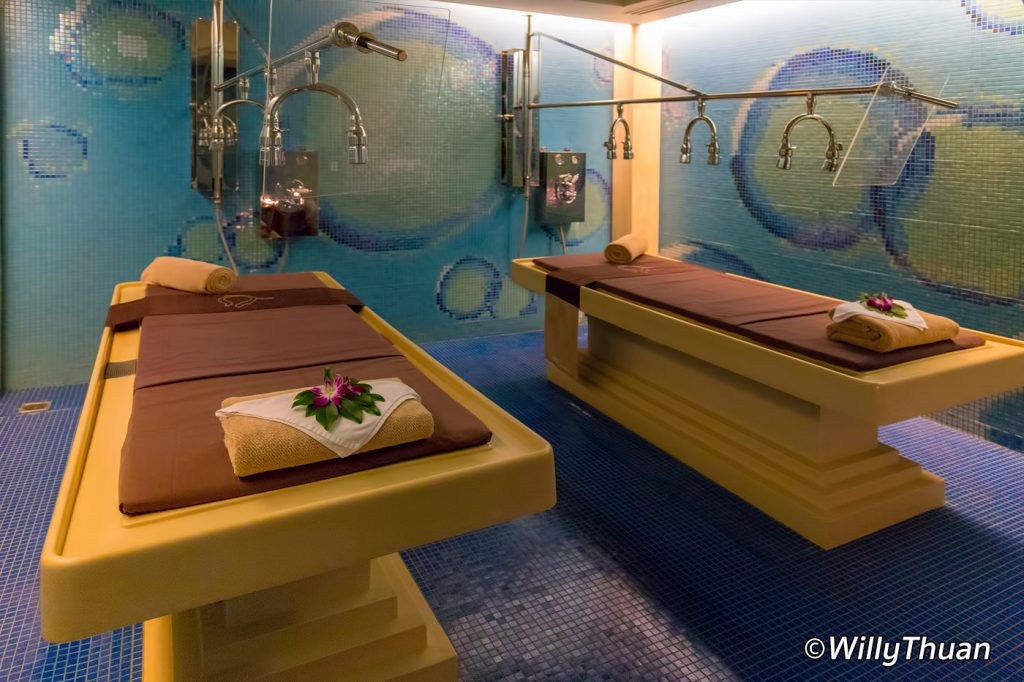 The fitness room was great as we are fitness addicted. Lots of well maintained machines facing the large open space of the garden and very friendly staff. Really enjoyed that part.
The colourful kids club is also very popular. The team is great and kids seem to have a lot of fun playing with so many cool games that parents end up playing too! The kids pool just outside the club has a couple of water sliders and children can drift along in your buoy  for hours. Children love it.
---
Restaurant & Dining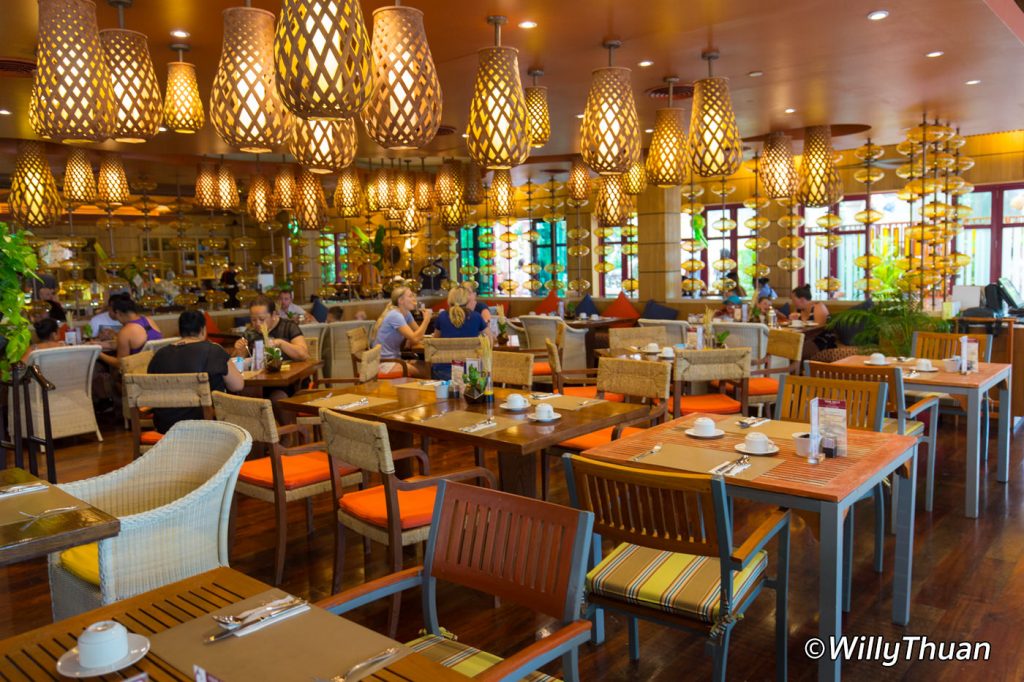 There are 3 restaurants to enjoy. With about 200 seats, The Cove is the largest restaurant where you will probably take most of your breakfasts. The buffet is really huge and everyone can find something to start the day. On the down side, if like us all you need is a coffee and a single dish, well you just can't have it unless the waitress is nice and understanding as she was for me on the first day (but not the second). If weather permits, the terrace facing the sea is the best place to be. Open from 6 am to 10.30 pm.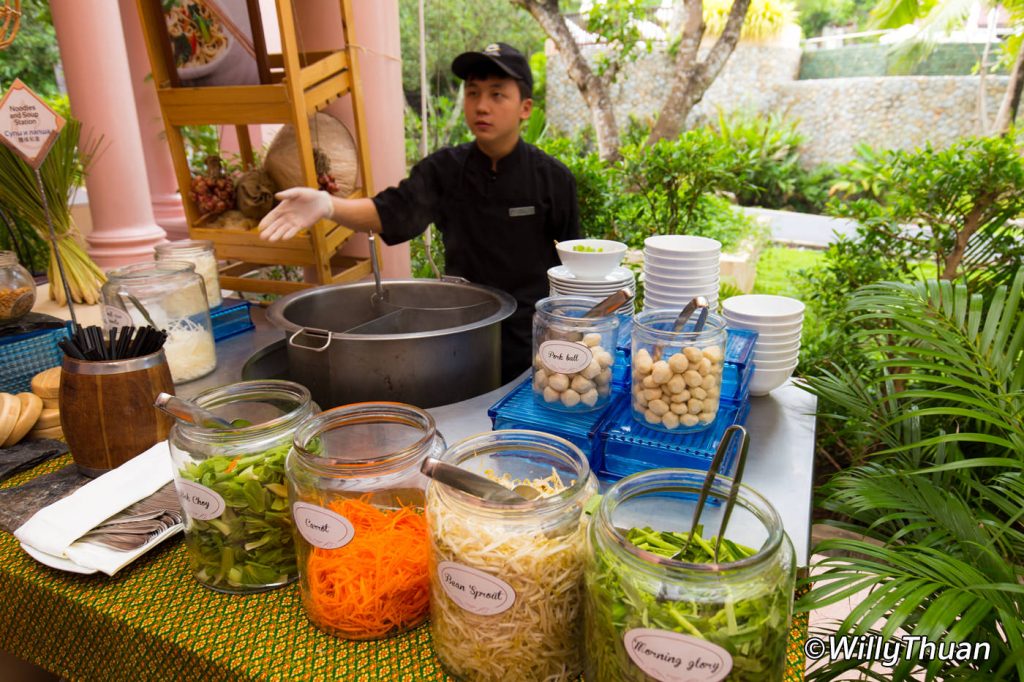 Mare Restaurant is an even bigger dining venue opening at 11.30 am until 10.30 pm and serving a good Italian food for up to 260 people. A large part of the restaurant is also outdoor which is the most attractive area.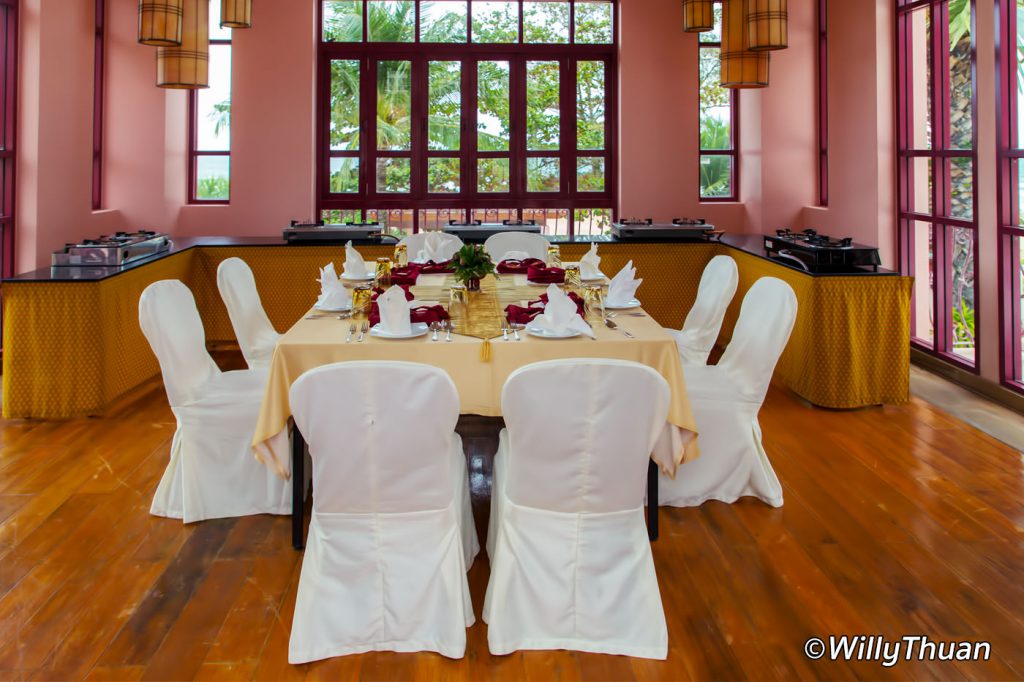 ---
The Beach Club
Coast Beach Club is sharing the outdoor section with Mare but the best sitting area is still on the large sofas facing the beach. This is the best place to end the day with some cocktails and cool music. We wrote a dedicated page about Coast Beach Club and you can read it here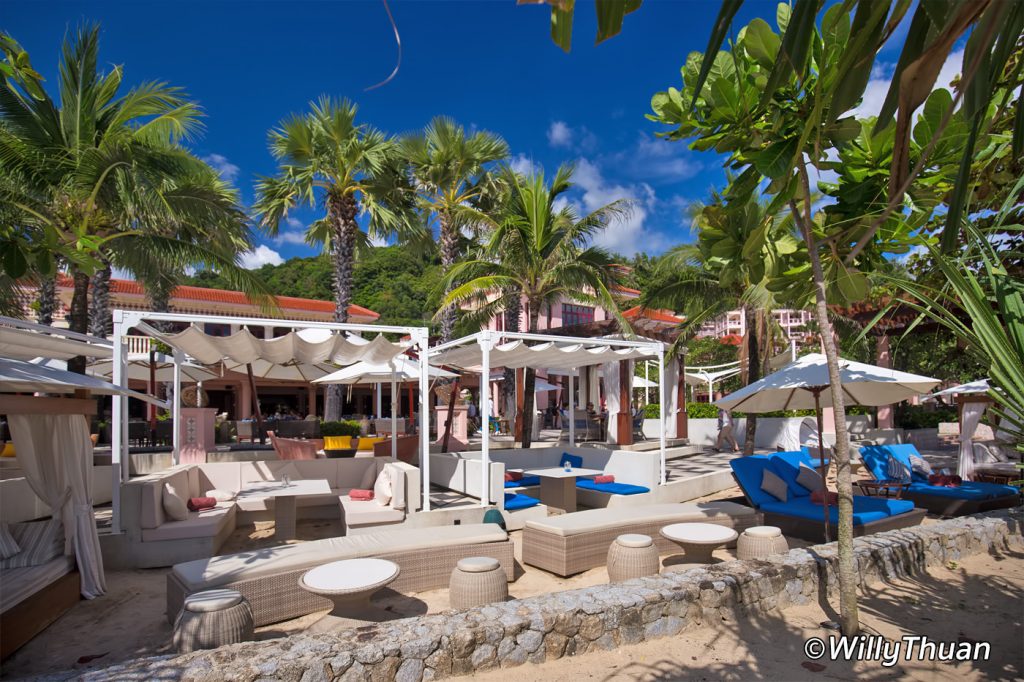 The hotel also has a nice cooking class located above the Italian restaurant but we didn't get a chance to see it in action. Centara Grand Beach Resort is also very near Karon Center where you can enjoy lots of shopping and dining venues.
---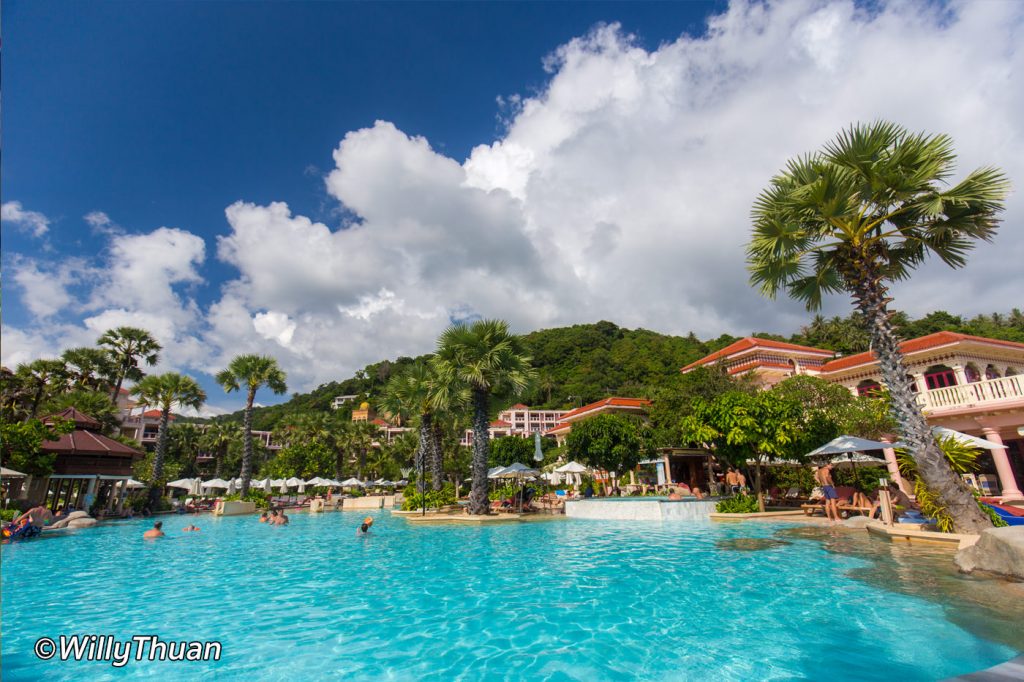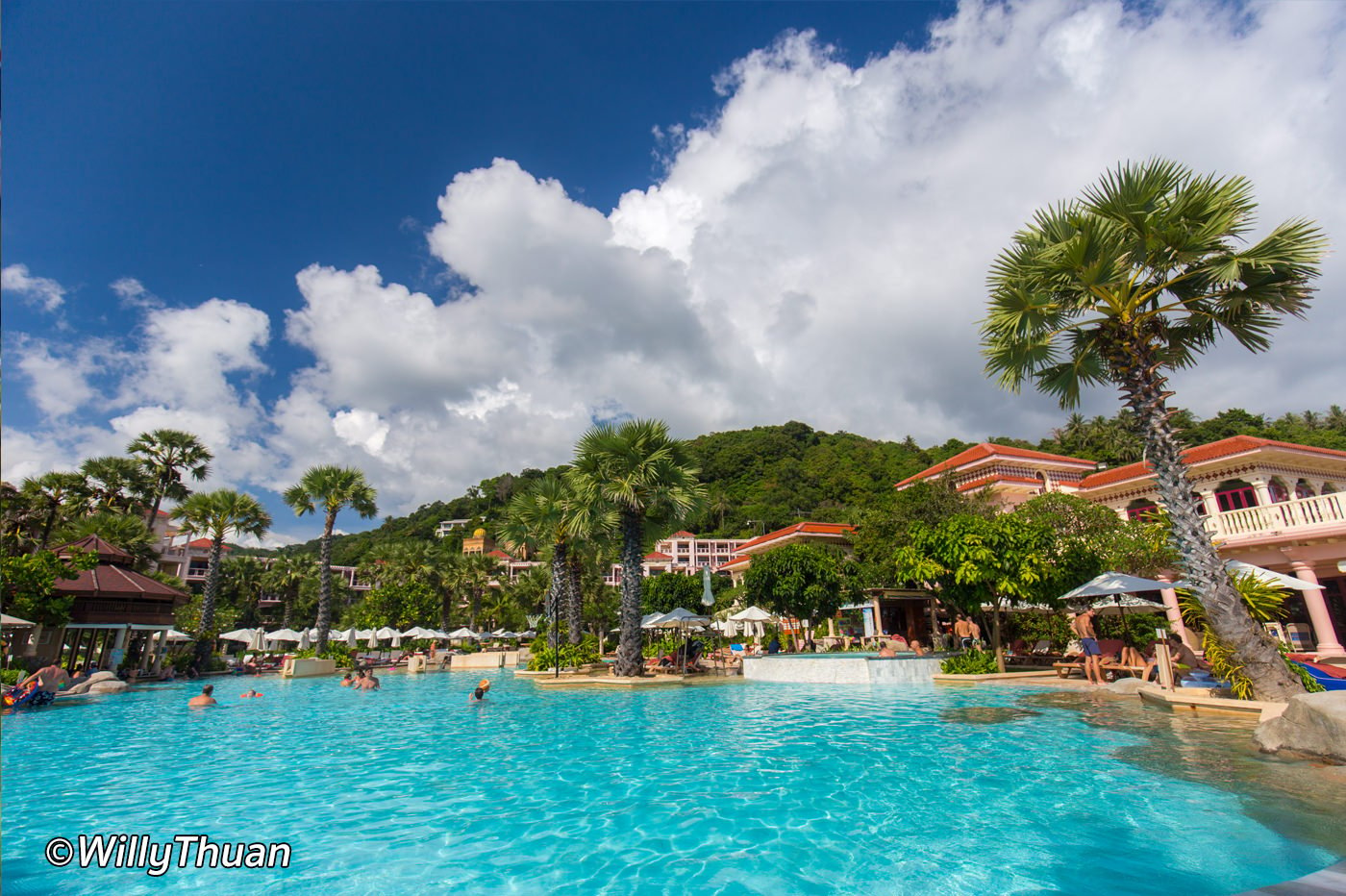 Overall verdict:
Centara Grand Beach Resort Phuket is a 5 star resort but based on our long hospitality experience it doesn't compete yet with top luxury resorts. However with such unique location at the right price, Centara Grand Beach is a great choice if you want to be in Karon.
What we liked:
Location of course: right on the beach!
Great Spa
Great Fitness room
Great Kids Club
Immense pool which is great during low season
What we didn't :
Service is not consistent: sometimes good and sometimes hard to get attention
Some areas appeared dirty or neglected
Water temperature in the shower is impossible to manage
Hotel can feel crowded
---
---
Photos of Centara Grand
---
---
Centara Grand Beach Resort Map