A beach club on Karon Beach
Coast Beach Club Phuket at Centara Grand Beach Resort is the only beach club on Karon Beach, an excellent spot to enjoy a beautiful sunset with a cold drink in hand. While Coast is technically close to the beach and offers comfortable sofas and day beds, it doesn't feel as much like a beach club as Cafe Del Mar or Catch Beach Club, probably because it feels more connected to the massive Centara Grand Beach Resort than to the beach.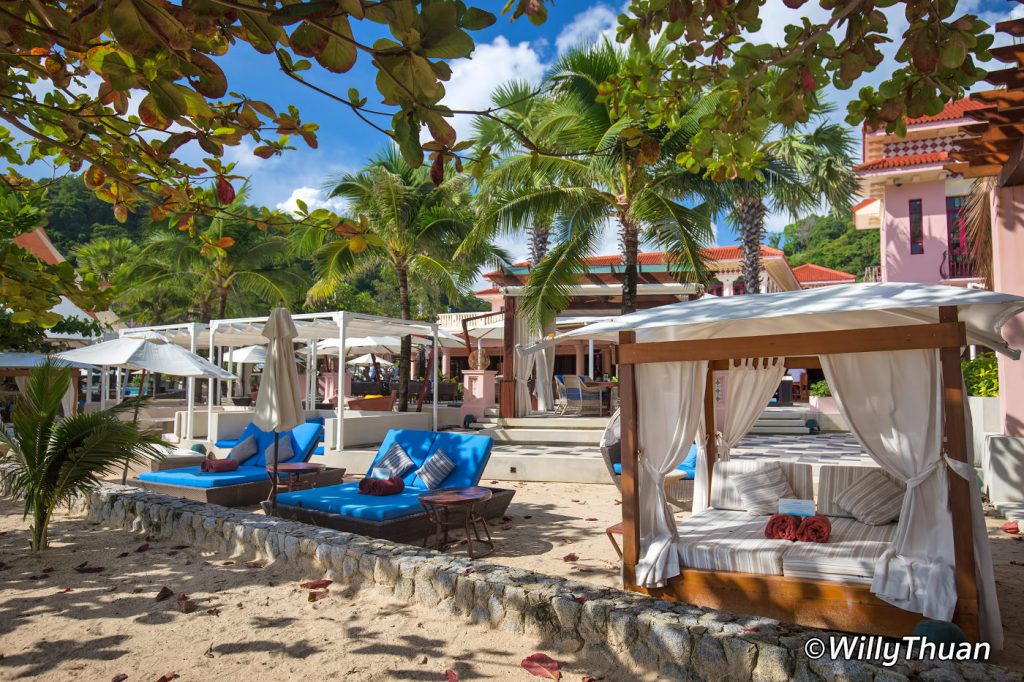 Between the sitting area and the beach, a small wall and many trees obstruct the view, which, unfortunately, disconnects the beach club from the beach. Other than that, it is great to be seated in one of the large sofas near the sand of Karon.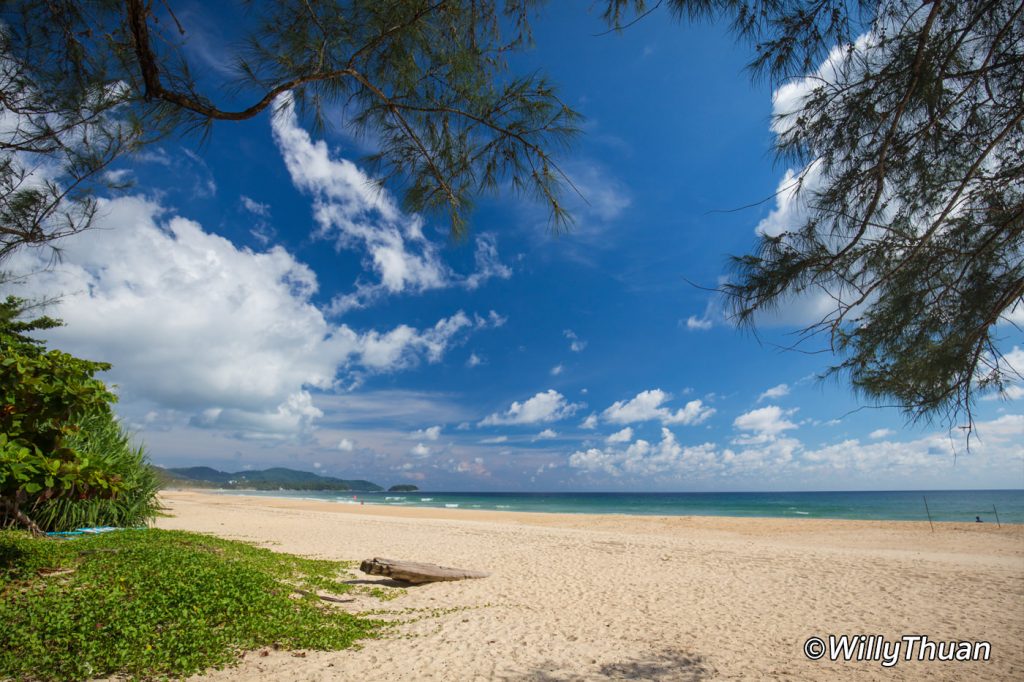 Coast Beach Club serves all the classics cocktail you can expect from a hotel and a decent choice of wines by the glass. Service was a little sporadic, and we had to wave often at the staff to get our drinks; it took forever to get them. When we arrived, the sofas were covered with leaves, but the staff didn't offer to wipe them; we had to do it ourselves, which is a little unexpected for a 5-star resort. Anyway, we spent a pleasant afternoon hanging in the shade of the trees with good music and some Sauvignon Blanc from Marlborough (340 baht), and some local beers (150 and 160 baht)
If your hotel is in Karon, Coast Beach Club is an excellent place to hang out during the afternoon, before dinner to enjoy the sunset and until late in the evening. Drinks and tapas are well-priced, and the music is good. It's just a little weak on service for a 5-star, and it could be a bit more open on the beach to become a great beach bar.
Photos of Coast Beach Club
---
Coast Beach Club Info
Location: Centara Grande Beach Resort Phuket,
Address: 683 Patak Rd, Karon beach, Phuket 83100
Phone:076 201 234
Open: 11 am – 11 pm
Price: $$$$
---
Coast Beach Club Phuket Map
Things to Do at Night in Phuket
More places to visit