What to Do at Central Phuket?
Update: Central Floresta, an enormous new wing just built across the street from the existing Central Festival, is now open, more than doubling the surface of this already large mall.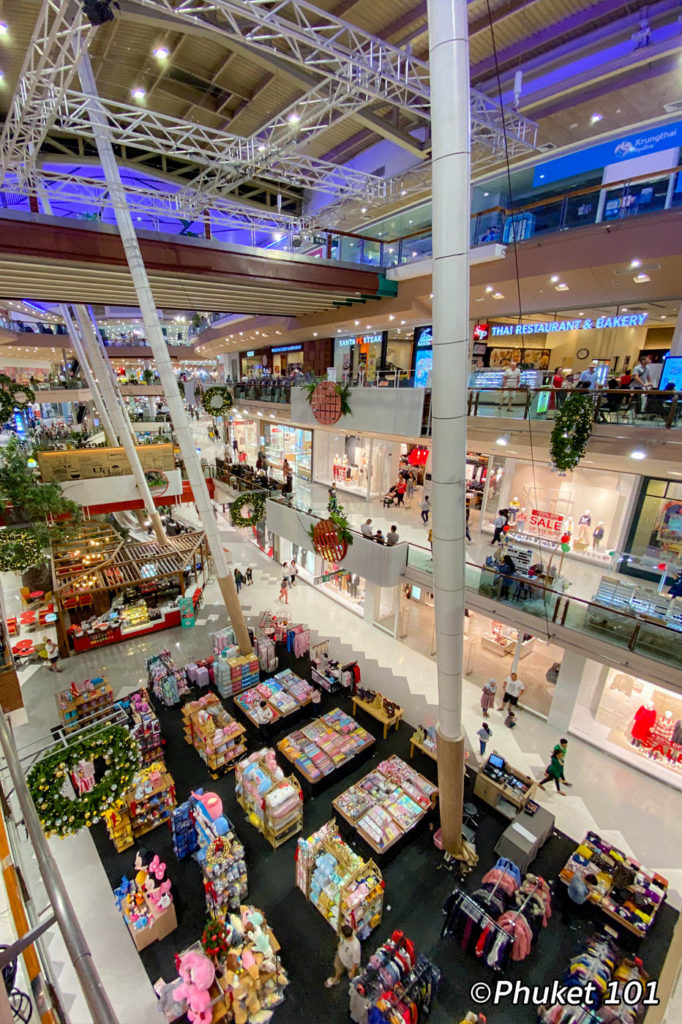 Central Phuket (Central Festival Phuket) is one of the few mega malls on the island (the other famous one being Jungceylon) and is a fun stop for a rainy day. It had a bit of a slow start but soon gained popularity. They soon opened another wing across the street, mostly hosting Baan & Beyond home improvement, Home Works and a lot of furniture. In 2018 Central opened Central Floresta, a large second wing where the once famous Thai Naan Restaurant used to be.
---
Central Phuket Zones: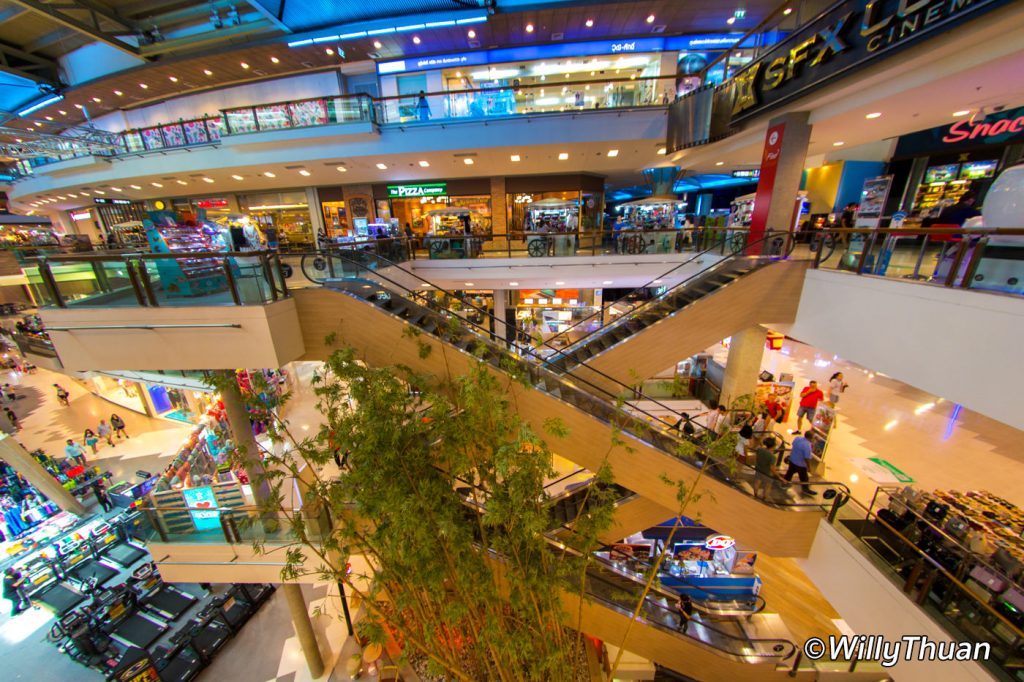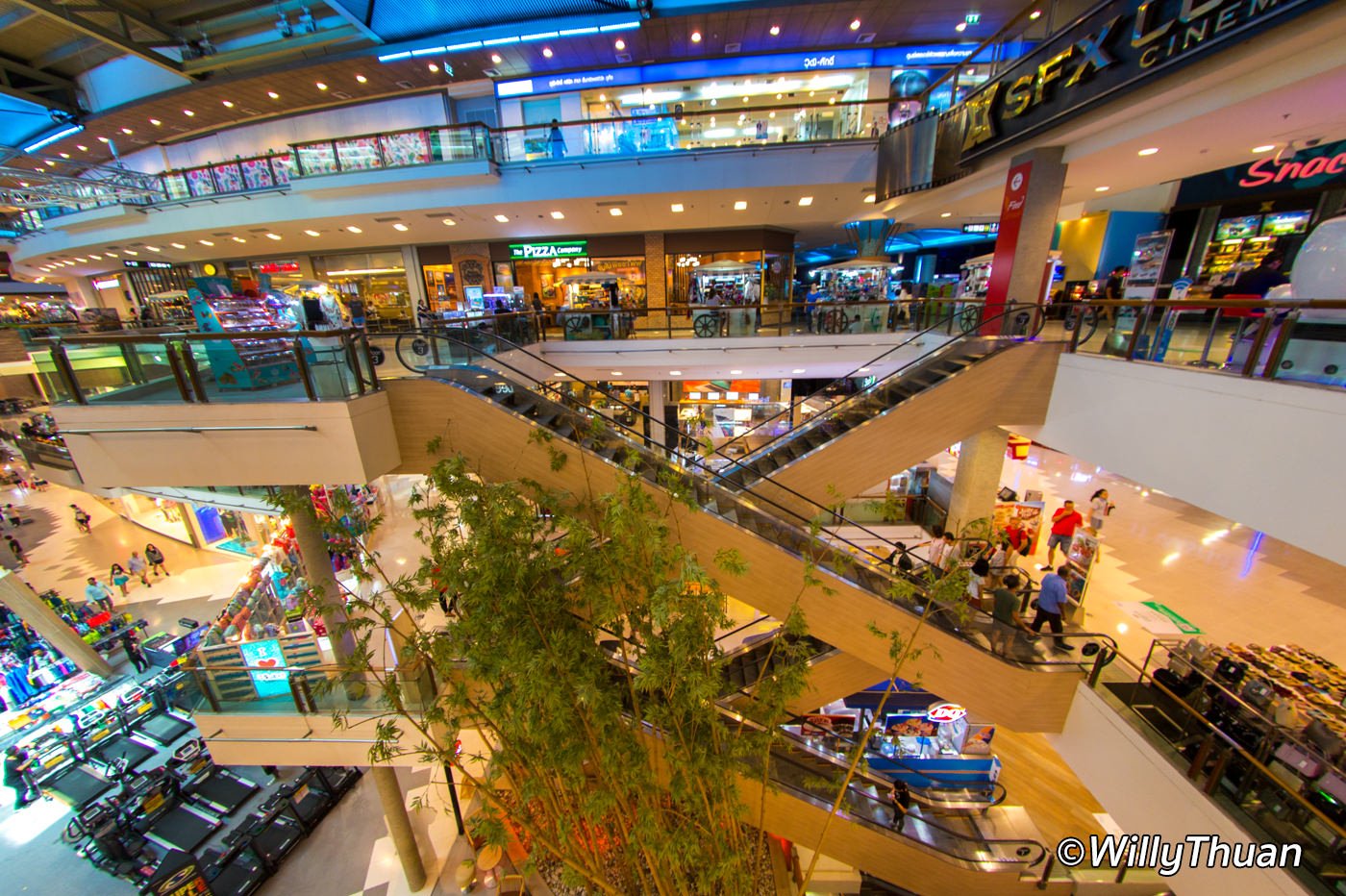 Central Department Store: A shop on its own which occupies an extensive section on five floors.
Central Shopping Gallery: A circular area with known brands and special events.
Central Food Hall: a huge deli and supermarket with high end imported products.
Food Court: a fast-food concept trendy in Asia.
SFX Cinemas with 6 rooms including super VIP Sofas
---
Central Phuket Department Store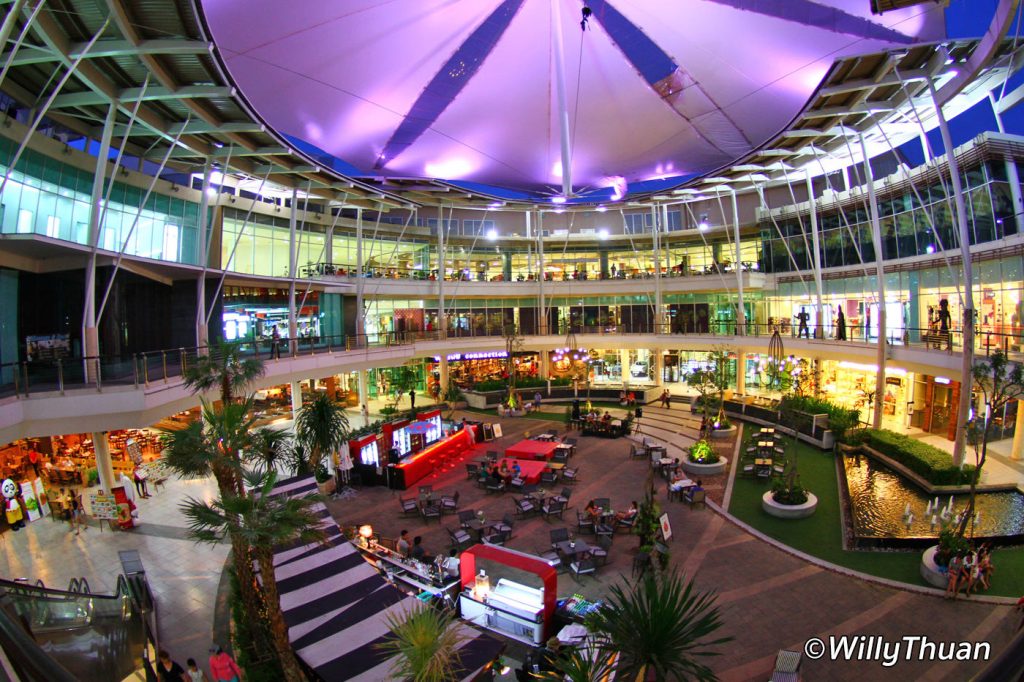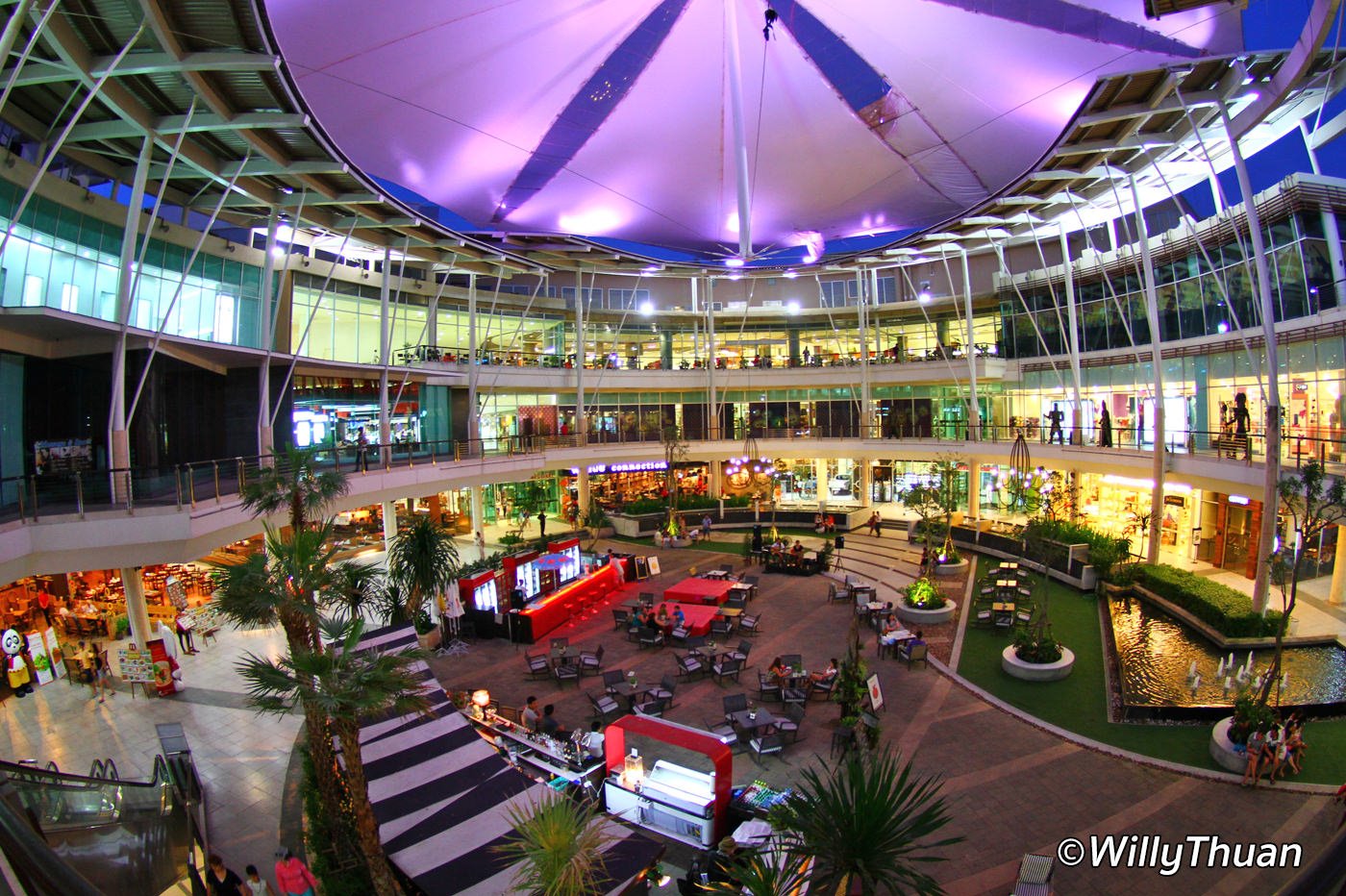 That's where you will find most designers brands, and cosmetics, most famous and most expensive are as expected on the ground floor, but note that 'Central Department Store' is a shop in the shop, often having its own great promotions. Shops in the main gallery don't participate in these promotions.
Underground Floor:
Houseware, House Decoration, Tools and electric equipment.
Ground Floor:
Clothing: CK, CK Jeans, Armani Exchange, Diesel, DKNY (nice one), Miss Sixty. There are always sales, so it's worth a look. Most brands have attractive prices, except Diesel, which is more expensive than in Europe.
Cosmetics: L'Occitane, Chanel, Estee Lauder, Shiseido, and most of the usual brands
Watches: A pretty big display of accessory watches, but not many high-end brands
Women Shoes: Not a very large selection, lucky if you find your size once you find the shoes you like
Second Floor:
Women fashion, Muji, Zeen Zone is selling fun stuff for teens.
Third Floor:
Men fashion, shoes, luggage, B2S an extensive book shop. Banks and all the restaurants are on this floor.
Fourth Floor:
Kids floor with lots of clothing, toys and useful items. Also lately dozen of cosmetic shops and diet shop moved to the top level. If you need a facial or a haircut.
---
Central Phuket Shopping Gallery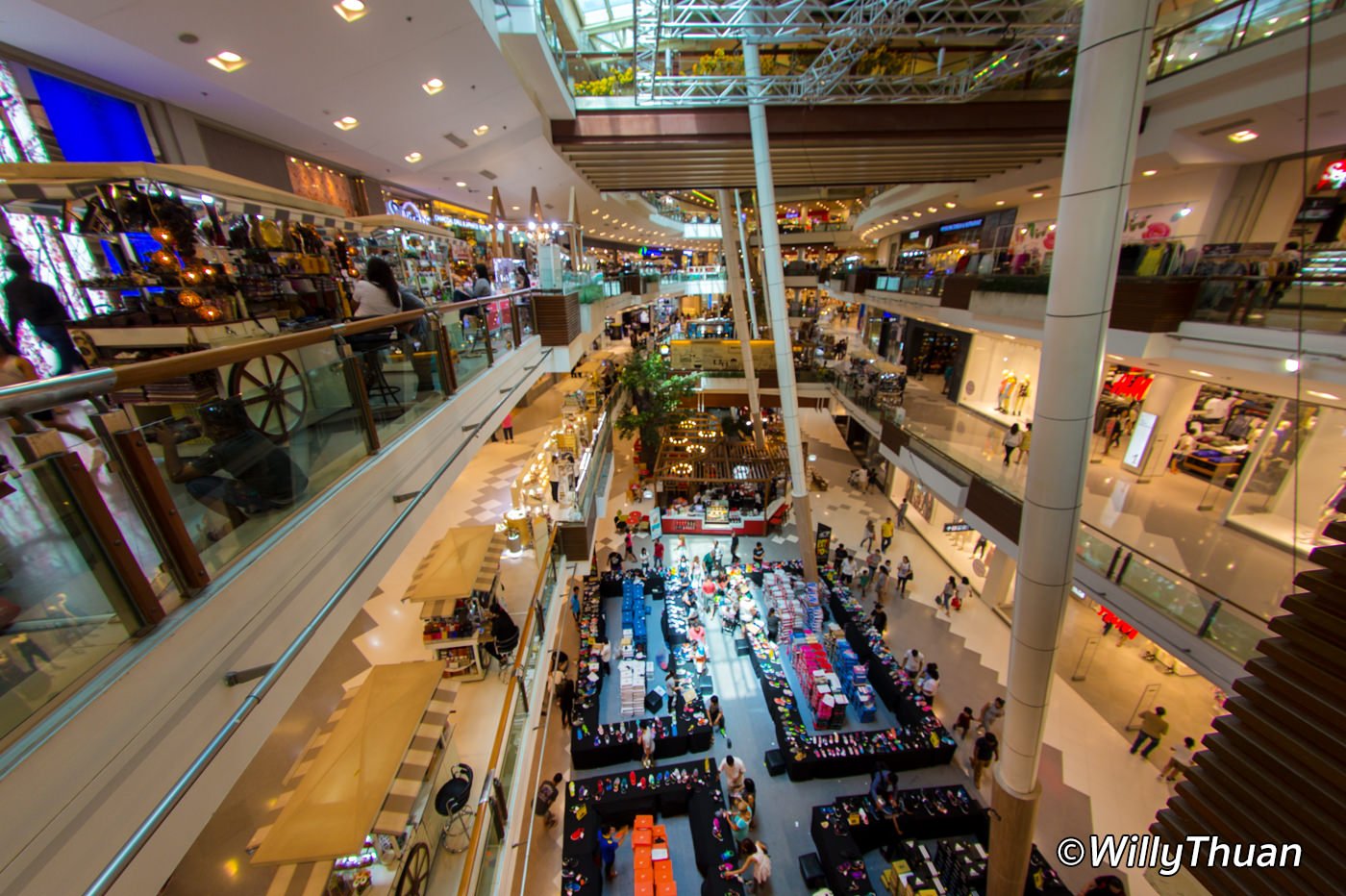 The ground floor is often hosting events… loud events. This usually happens on the weekend, and it gets even louder at the end of the month. Motors shows and property shows are the most common. Rest of the time, the area is a vast discount items display. Surrounding the central area are the usual 'ground floor fashion shops': Guess, Zara, Esprit, and Mango (MNG)
---
 The food at Central Festival Phuket: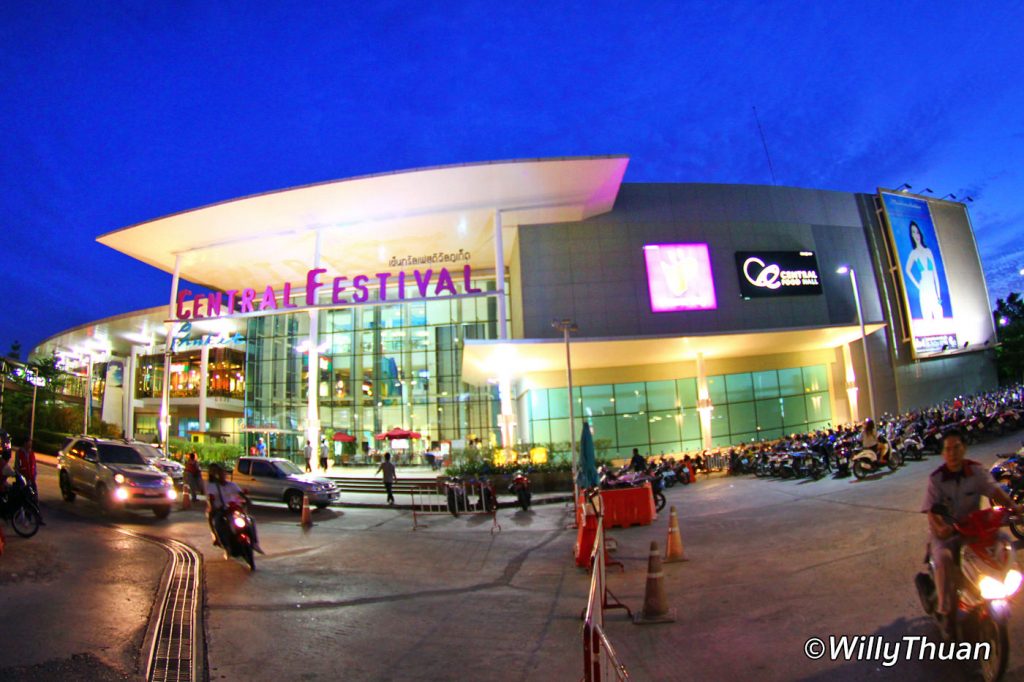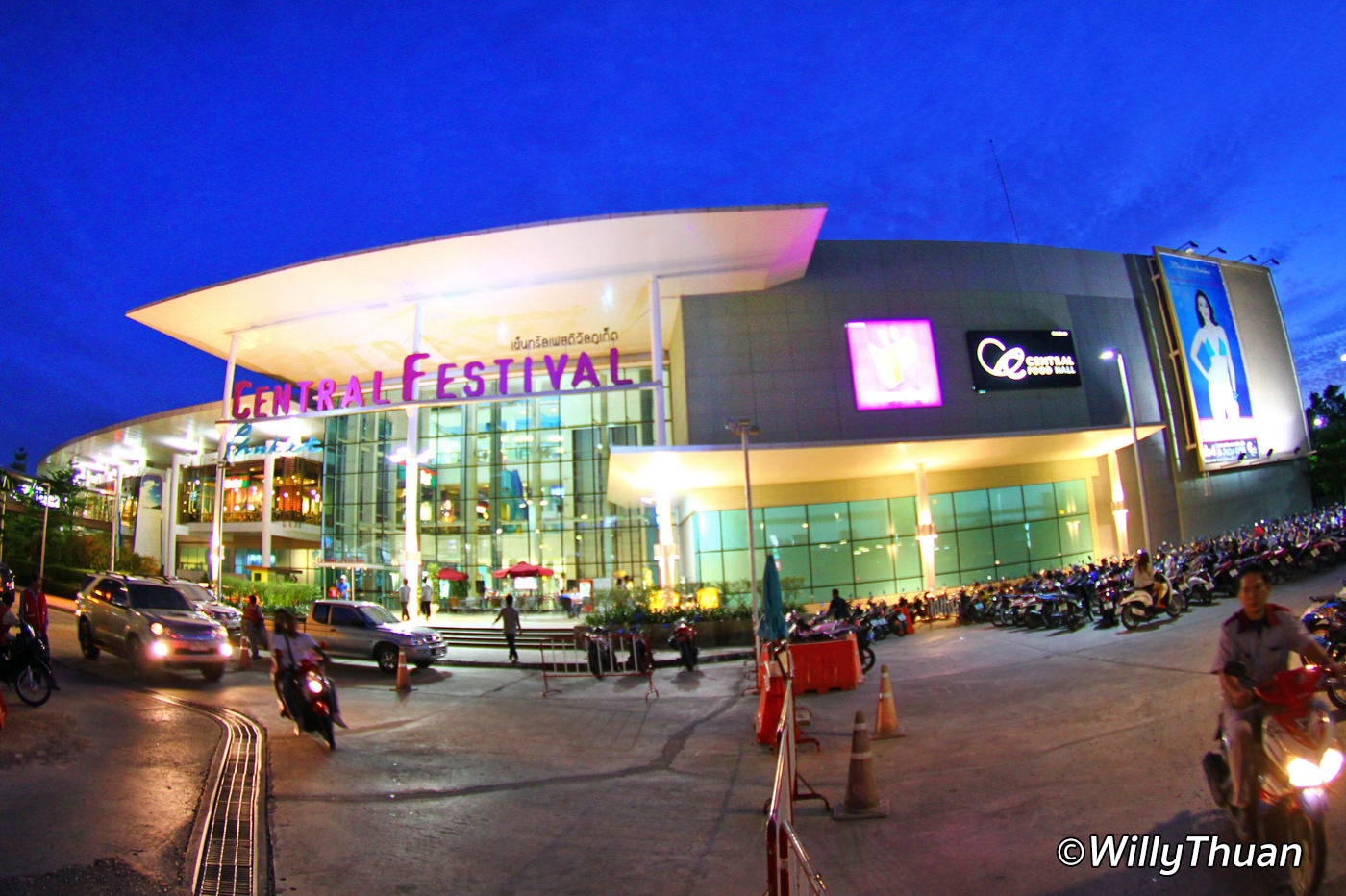 Now what really made the success of Central Festival Phuket are the many well-known franchise restaurants. At first, the management might have thought that people would come shopping and when done with it, have lunch or dinner. With the 2010 renovation, you can see how that trend has changed. People come for food… and maybe they'll buy something once done! Most popular are the new 'Wine Connection' great choice, good food and affordable price and Zen Japanese Restaurant on the ground floor. On the third floor, MK Suki and Fuji Japanese Restaurants are always popular venues. Also well known are S&P, Sizzler, Yaam Sap, Hachi Ban Ramen and a lot more.
---
Useful Tips for Central Phuket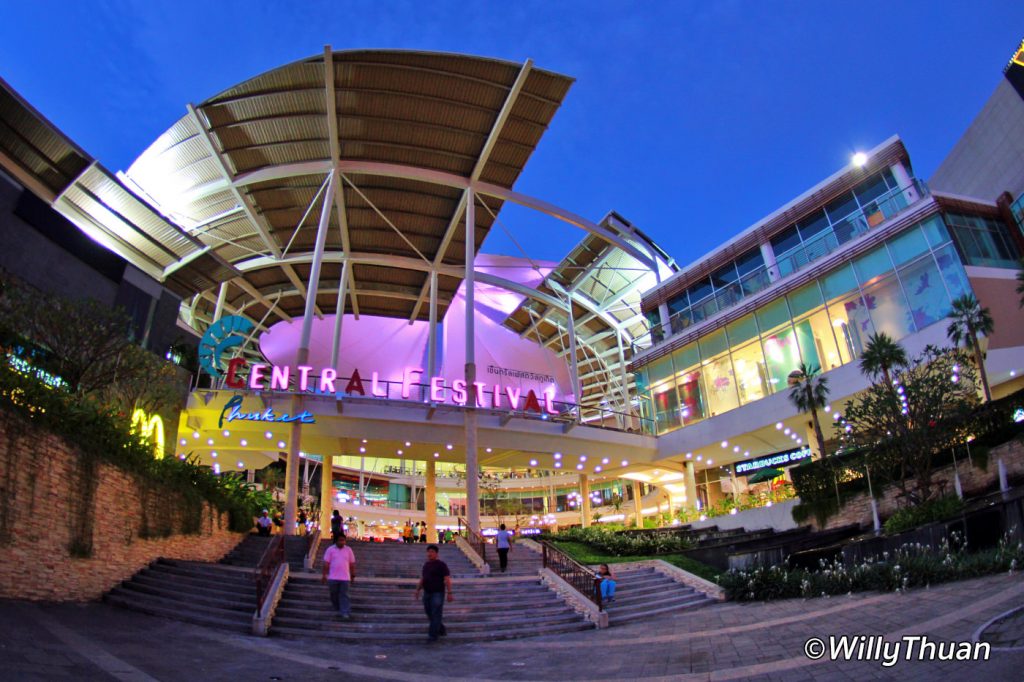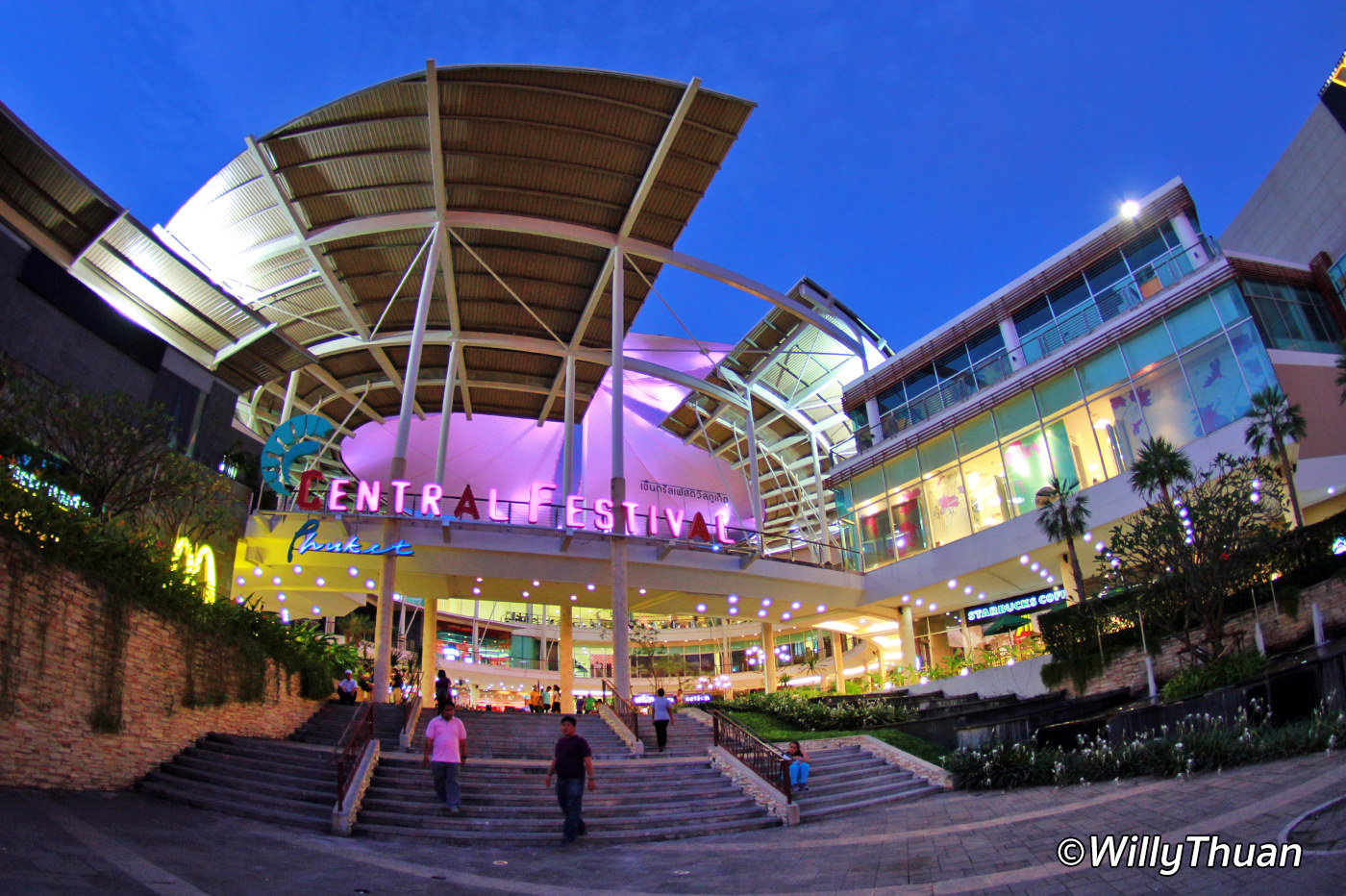 Week ends are full of visitors, and a parking space is tough to find, but there is a worst-case scenario: A rainy day at the end of the month when salaries have been paid! Imagine everyone on the island decided to spend a bit of their newly earned salary (on food mostly!) and as it rains, there is nowhere else to go. So if you drive, first try to avoid meals times, and second, park across the road at Home Works. Just a bit of walk using the sky bridge is a hundred time better than driving in circles in smokey underground parking!
---
Central Phuket Photos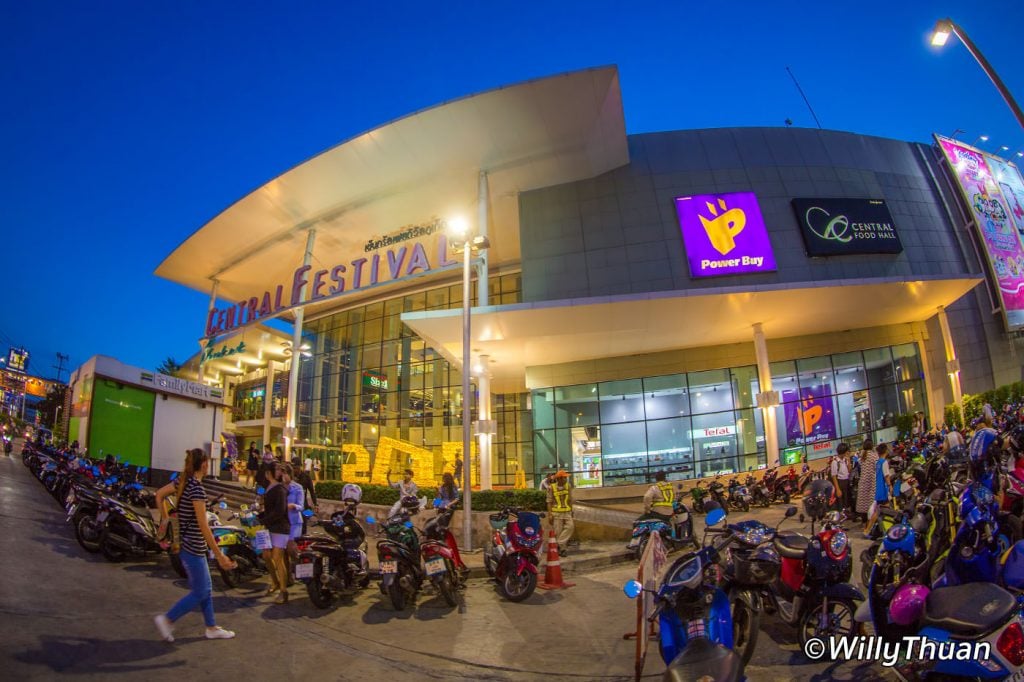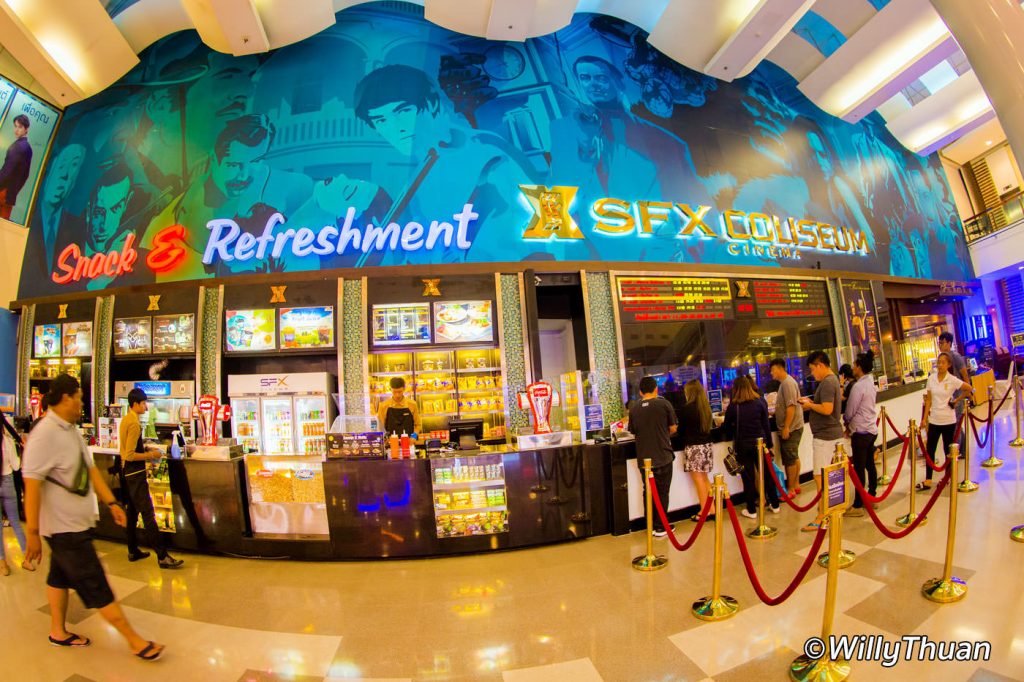 ---
Central Phuket Street View
---
Central Festival Phuket Information
Location: Phuket Town
Address: 74-75 Wichitsongkran Road, Phuket 83000
Open: 10.30 am – 10 pm
Phone:  076 291 111
Distance from Airport: 31.7 km
---
Central Festival Phuket Map
If you are on mobile, add the map here: https://goo.gl/maps/JqF6P92vMdCXWQvU6
---
What's Around?
---
More Shopping in Phuket