Patong Beach, Phuket
Patong Beach is the real heart of Phuket nightlife, and what makes it so attractive to many is often what other people hate most about it. Patong is big, bold, crowded, bright and loud, yet millions of people flock here every year, like flies on honey. If Bangkok is the Big Mango, then Patong is the Big Durian: you'll love Patong or hate it!
Patong Beach Video 2021
Subscribe to our Phuket YouTube videos!
The initial success and popularity of Patong mostly rotate around two things: a fantastic beach and a legendary wild nightlife. The rest? Don't blind yourself: shopping, dining, and foot massage are just the cherry on the cake. Anyway, there is a long list of things to do at night in Patong!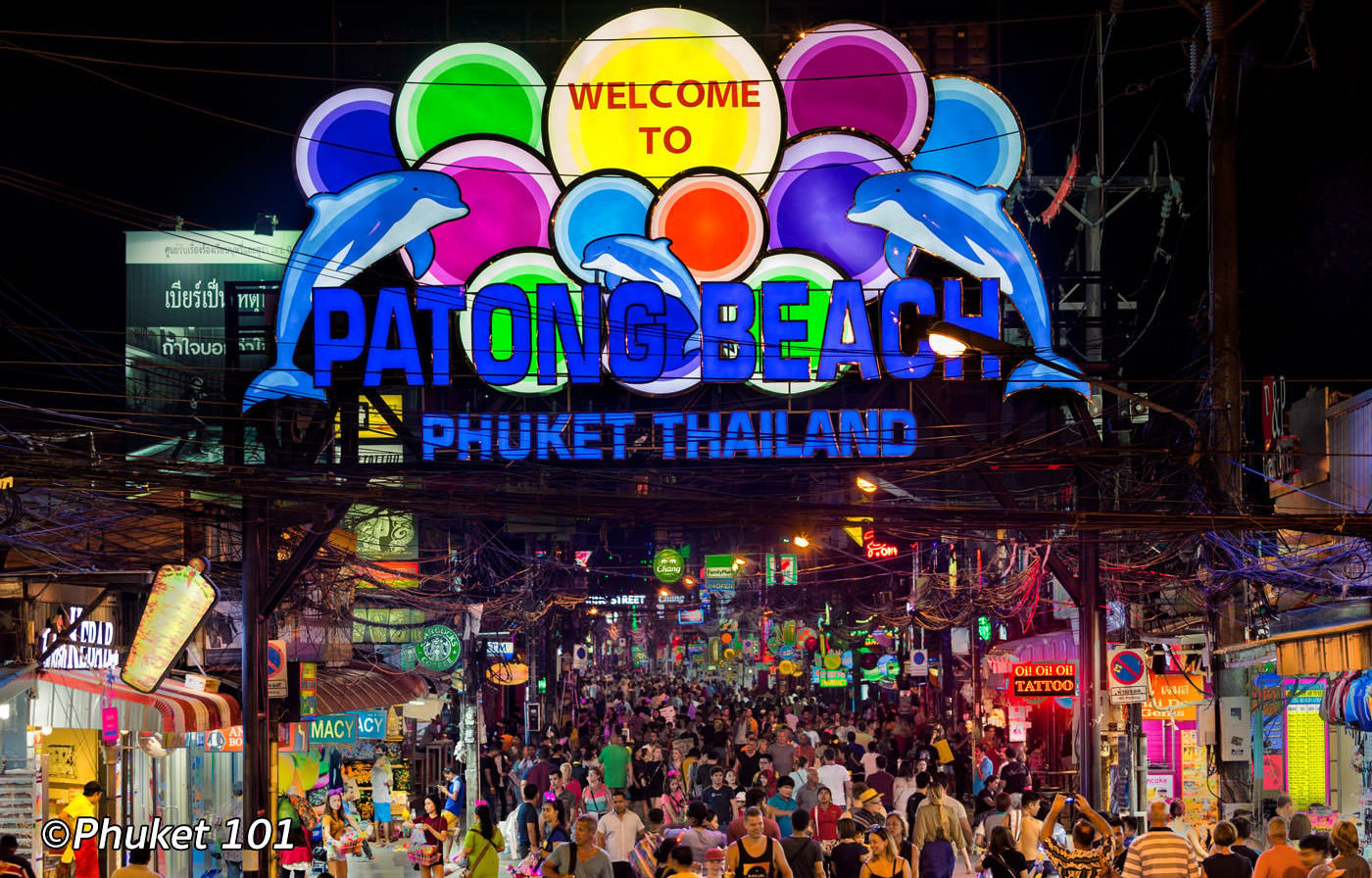 Just walk up and down Bangla Walking Street at night, and you will instantly understand why it is so popular. Everyone is there: guys, girls, couples and even families with kids. And why not? Patong has rooftop bars, beach clubs and world-class nightclubs. For many, it's a once in a lifetime party experience (once a year for some). For others, it's mostly a curiosity to tick off their Phuket must-do list and something to talk about once back home. Just look at the crowd staring at sexy and very feminine ladyboys dancing on a street stage in a very tiny outfit, and you'll get the picture, literally. And don't forget to close your mouth.
---
The main reason people come here is obviously: the beach! If you decide to spend the day on the beach, you can rent beach chairs and umbrellas, get a beach massage, try some parasailing, or get yourself killed by renting a jet ski (we warned you). Beyond the beach and the nightlife, Patong has a surprisingly wide array of things to do for everyone. There are rooftops bars, night markets, ziplines, cable ski, cinemas, bowling and huge shopping malls that are a lot more fun than you may think.
---
---
---
---
---
---
---
---
There is a lot to do in Patong. Of course, the beach and the crazy nightlife is what comes to mind first, but there are dozens of other things to do.
Read more about Things to Do ►
---
---
Patong has changed a lot since the old days when all there was in Patong was beer bars, go-go bars and a couple of discotheques. There are now great live music bars, enormous international nightclubs, beach clubs and even rooftop bars. Of course, Go-Go Bars are still here.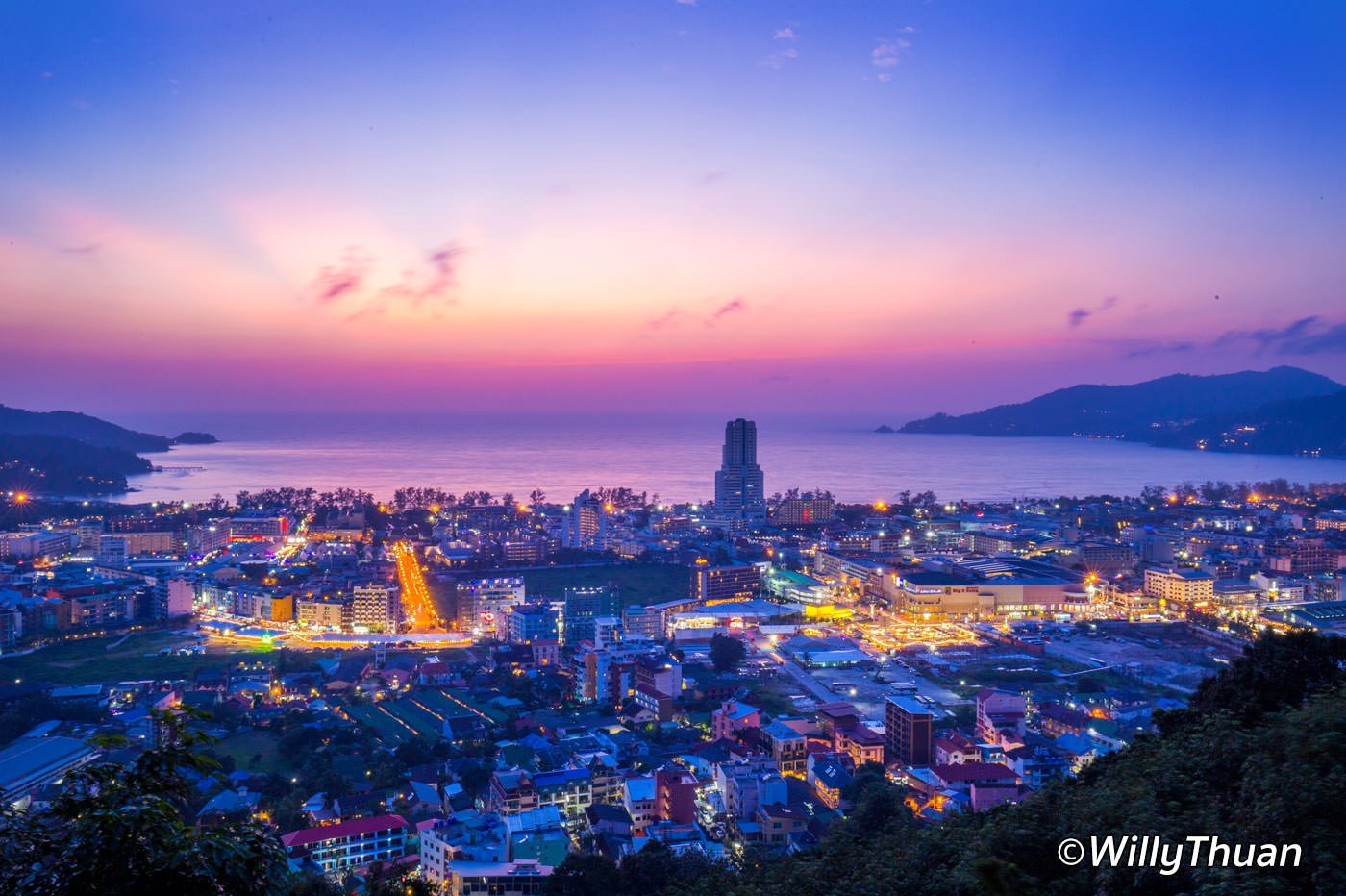 ---
---
---
---
There is a lot more to enjoy and discover when it comes to the notorious nightlife in Patong, and we extended this section with more detailed information:
---
Shopping in Patong
You could say, "there is something for everyone in Patong Beach", but in fact, it's tourist-oriented. As you walk the street, expect to see souvenirs shops, tailors, Thai massage-foot massage-soapy massage, tailors, suitcases shops, tailors, art galleries, and more tailors.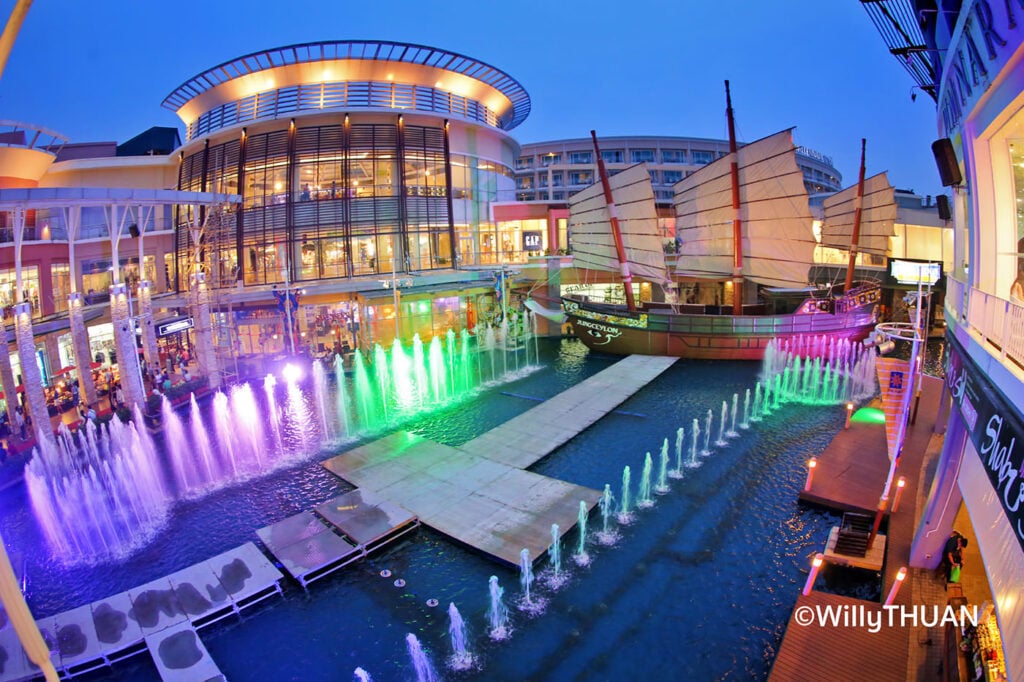 Night markets have become incredibly popular in Patong, and there are no less than four to explore, Otop Market, Malin Plaza being the most popular. There are also two shopping malls here to enjoy. Jungceylon and Central Patong both offer a more sophisticated shopping experience as well as an excellent way to escape the heat with plenty of restaurants, shopping and activities. If you want to know more, read about the Jungceylon Shopping Center, but don't miss the Banzaan Fresh Market just behind it, it is a chance to see real fresh local fruits, spices and products!
---
---
---
---
---
Restaurants are everywhere in Patong, serving anything from Japanese to Russian, but real Thai food is difficult to find around here. You'll get some Thai restaurants serving decent Thai food, but you would hardly see a Thai person eating there, which should give you a clue. For instance, in Soi Post Office, roughly around the middle of the beach, is Sabai Sabai, a Thai restaurant very popular among tourists. You will find little places to eat around these small streets, but Thai food is often adjusted for tourists.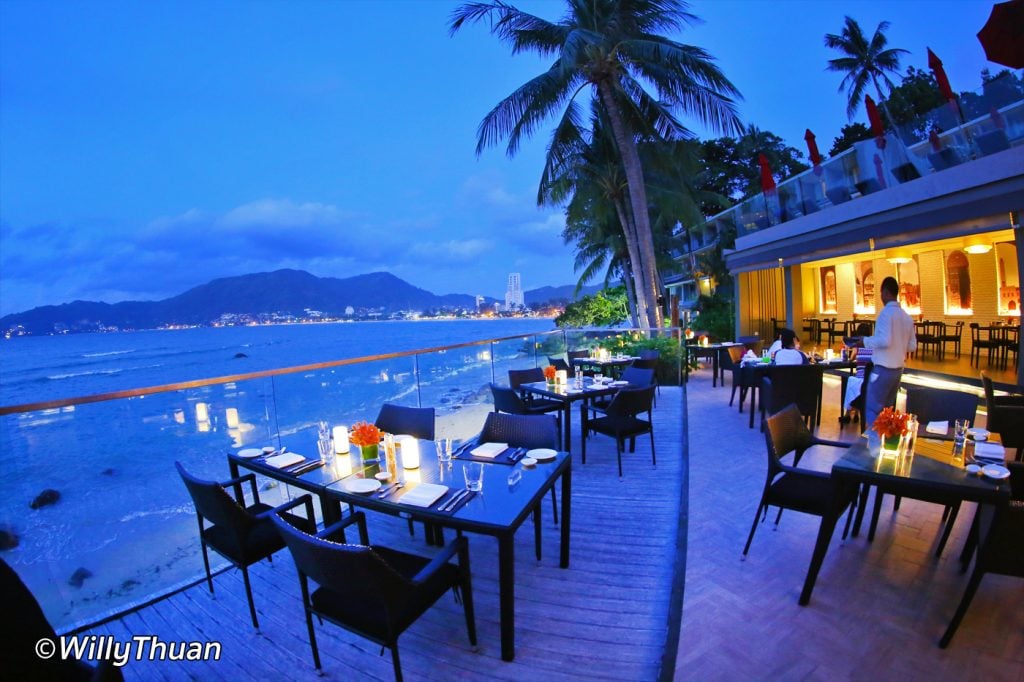 Further north, on the way to Novotel Phuket Resort, few restaurants were lucky enough to get their share of sand. Walk on the beach around 'Impiana Resort', and you'll be able to pick one of the few restaurants having tables right on the beach.
Not far from there, you can also try the 'Food Court', a popular concept in Asia, where you order your food at one of the many booths built around a central area where tables are. Usually good enough and cheap. Then you can't avoid the three or four 'seafood centres' with its army of waiters trying to lure you into their designated areas using every catchline they know. It is not bad, but not cheap as most people believe at first.
Few restaurants we recommend in Patong Beach:
If you want to go for real Thai food (with a view), you will have to drive outside Patong, the direction of Kamala Beach, and right before the Thavorn Hotel is Romsai Restaurant on the cliff. Hard to spot, but that's the real (good) thing.
Read more about dining in Patong ►
---
There are hundreds of hotels in Patong, and you will find yours with no problem. We tried some because they are close to everything, close to the beach or stand out from the rest. Below are some favourites, but there are many more. Read more
---
---
---
---
---
---
---
---
Is Patong Beach Safe?
Patong Beach is very safe, considering the massive amount of tourists visiting it every year. Of course, just like in any city, there are a few incidents and occasional tourist scams, but if you use your common sense, you will never feel threatened or worried, even very late at night. Patong beach is very much alive until 4 am, and finding a tuk-tuk to go back to your hotel is always easy, and it's a lot safer than driving your motorbike if you have a couple of drinks!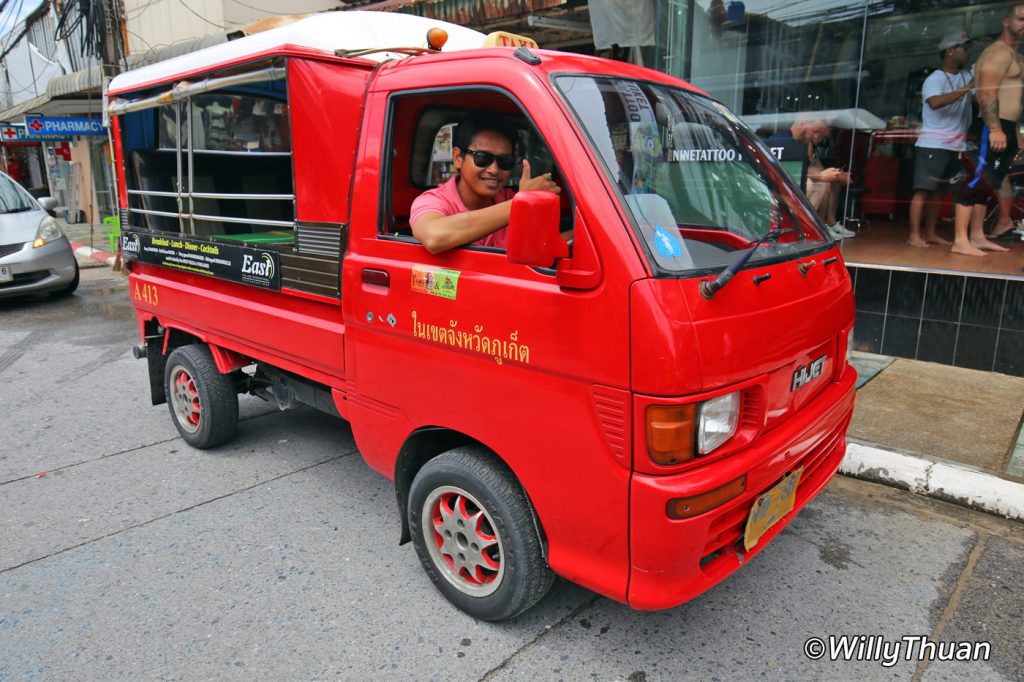 More Patong Photos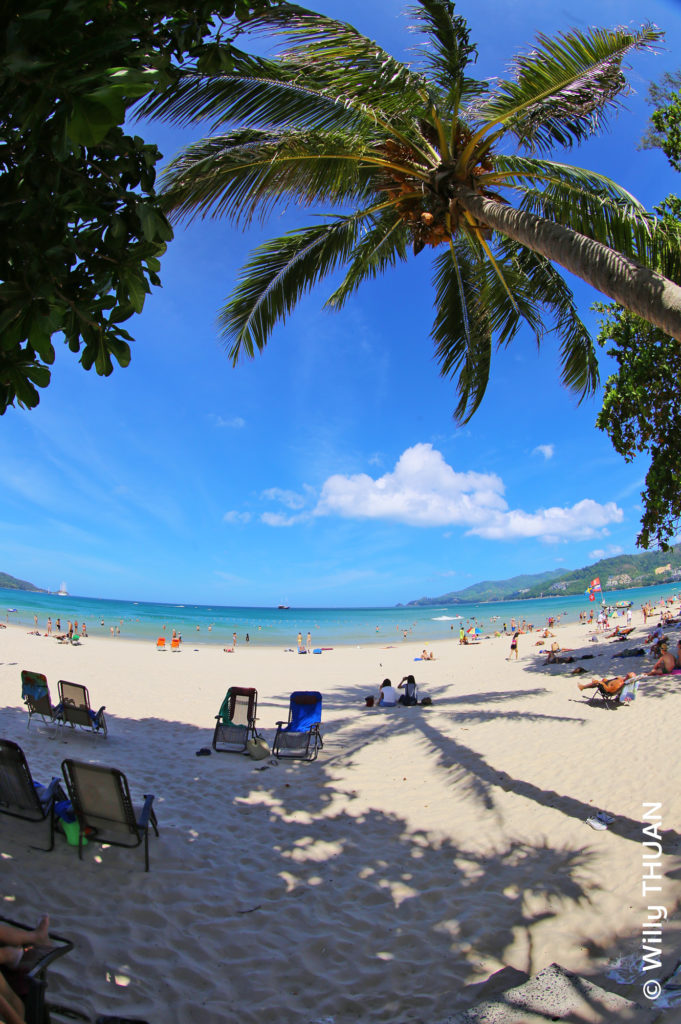 ---
---
More about Patong Beach
27 Best Hotels in Phuket We Tried and Loved
Patong Beach Photo Gallery – Photos of Patong beach
---
Patong Beach FAQs