Who are the best tailors in Phuket?
Having a suit or a dress made to order by one of the many tailors in Phuket is on many travellers' lists during their holiday. And why not? It's cheap, fast, and can be well done if you know where to go. It seems like a good idea when talking about it from home; however, once you arrive here, you will soon be overwhelmed by the number of tailors available everywhere!
In addition, most Phuket tailors have a tout standing outside their shop whose mission is to grab your attention in order to lead you inside their boutique. It can be annoying, and with so many tailors to choose from and above all, it quickly becomes overwhelming. You may even give up picking one of them altogether. The best is to write down the names of reputable garment makers. Based on a mix of our readers' votes and several online reviews websites, we compiled a list of the most popular and most talked-about tailors in Phuket.
As you can see, most of them are on Patong beach, but you will find them even on the smallest beach in Phuket. Note: Many tailors state that they can make you a suit in 24 hours. Allow at least 2 or 3 days and multiple fittings if time permits; you will get a much better job done, so don't start the process at the end of your holiday.
It is also worth knowing that you can bring a photo of a dress, a suit or even just trousers you saw in a magazine and ask the tailor to do the same for you. Best of all, you can pick the colour and the material you like. If you didn't bring a photo, the shops always have piles of fashion magazines for you to browse, so sit down, take your time and pick your dream suit. A word of warning: the finished outfit doesn't always look like the photo you saw in that magazine! First, your body may not be as tall and slim as that handsome model from the catalogue, or the tailor is not as good as he pretends to be! And this is where picking the right tailor becomes crucial.
Suits or dresses done here may be cheaper than in your country, but remember that the material you select (usually cashmere, wool, Thai silk or cotton) defines your suit's or dress's final cost. Remember that a cheap fabric may never look as good as an expensive one. On the plus side, once a good tailor has your measurements, you can order more once back home!
Creative Tailors is a third-generation family-owned business located in a beautiful shop on the beach road of Karon beach in Phuket.
Location: Karon Beach – click for a map
Address: 192/36 Unit B1-B2, Soi Withet, Karon Road, Karon, Beach, Phuket 83100
Open: Mon-Sat: 10 am – 10 pm, Sunday: 5 pm – 10 pm
Phone: 081 891 5784, 081 899 0939
Website: www.creativephuket.com
Facebook: http://facebook.com/creativekarontailors/
2. Anthony's Boutique
Anthony's Boutique is a premier bespoke Tailor of high-quality formal garments for Ladies and Gents. Established in 2006, this family-owned and managed business has been built on a reputation for producing modern cuts and designs in the largest range of fabrics with exquisite workmanship and tailoring for each customer.
Location: Karon Beach
Address: Karon Rd, Karon, Mueang Phuket, Phuket 83100
Hours: 10 am – 11 pm
Phone: 062 964 2419
Facebook: https://web.facebook.com/anthonysboutiquekaron/
Phuket 101 receives 250,000 monthly visitors on average (500,000 pageviews/month).
If you wish to advertise on this space or other options available on Phuket 101, just contact us.
3. John Collection
John Collection specializes in a wide range of suit styles, including blazers, sports jackets, pants, winter coats, and shirts. For women, the collection offers suits, winter coats, wedding dresses, and blouses.
When customers visit the shop, an experienced tailor will guide them through various designs and fabric options before taking their measurements. For those in a rush, the fitting can be arranged for the next day, with delivery the following day. The shop is conveniently located near Bangla Road in Patong Beach, ensuring easy accessibility for all.
Location: Patong Beach
Address: 56 Bangla Rd, Pa Tong, Amphoe Kathu, Phuket 83150
Hours: 9 am – 10.30 pm
Phone: 086 953 8625
Contact: via Facebook
4. New David Jone Fashion
New David Jone Fashion provides the best quality suits and many more bespoke items, along with great service to provide conveniences for clients. Deliveries are free of charge; if you aren't free to come for fitting at the shop, we'll go to your hotel, which also goes for when you pick it up. If any help is needed, we are happy to guide you with advice and experience we have gathered for more than 20 years.
Location: Patong Beach – Click for a map
Address: 237/7 Patong OTOP Shopping Paradise Rat-U-Thit 200 Pee Road, Patong Beach, Phuket 83150
Hours: 9:30 am – 11 pm
Phone: 081 607 7255
Facebook: https://www.facebook.com/newotopcollection/
Website: https://newdjtailor.com/
5. Cashmere Suit Tailor
Cashmere Suit Tailor is since 1998, one of the most experienced tailors in Patong Beach, providing standard to high-quality clothes at reasonable prices.
Location: Patong Beach
Address: 237/8 Rat U Thit 200 Pee Road, Patong Beach, Phuket 83150 (opposite Hard Rock Cafe, beside Coffee Club)
Open: 10 am – 10 pm
Phone: 081 537 2245
Website: https://cashmeresuitstailor.com/
Sam Boutique Tailors Phuket is a premium bespoke tailor for Men & Women, located in Karon Beach Phuket, providing the highest quality custom clothing.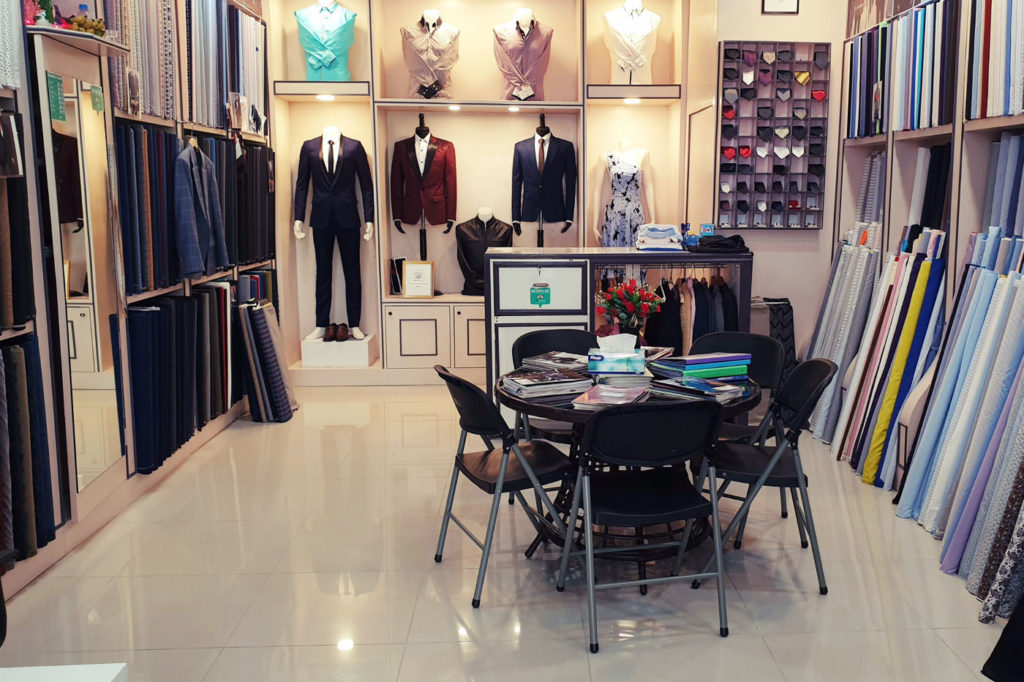 For men:
Business suits, casual suits, tuxedos, blazers, business shirts, casual shirts, designing shirts, sports jackets, overcoats, leather jackets, casual pants, business pants, etc.
For women:
Business suits, blazers, blouses, tops, overcoats, skirts, pants, business shirts, business dresses, party dresses, casual dresses, etc
Location: Karon Beach
Address: 11/3 Patak soi 24, Karon, Mueang Phuket District, Phuket 83000 (In front of Channalai Hillside Resort)
Open: 9.30 am – 10:30 pm, Sat, Sun 10 am – 10 pm
Phone: 089 605 0788
Website: https://www.samboutiquecustomtailor.com
Offers free pick-up service for store shoppers and free shipping for online shoppers.
7. Magnifique Tailor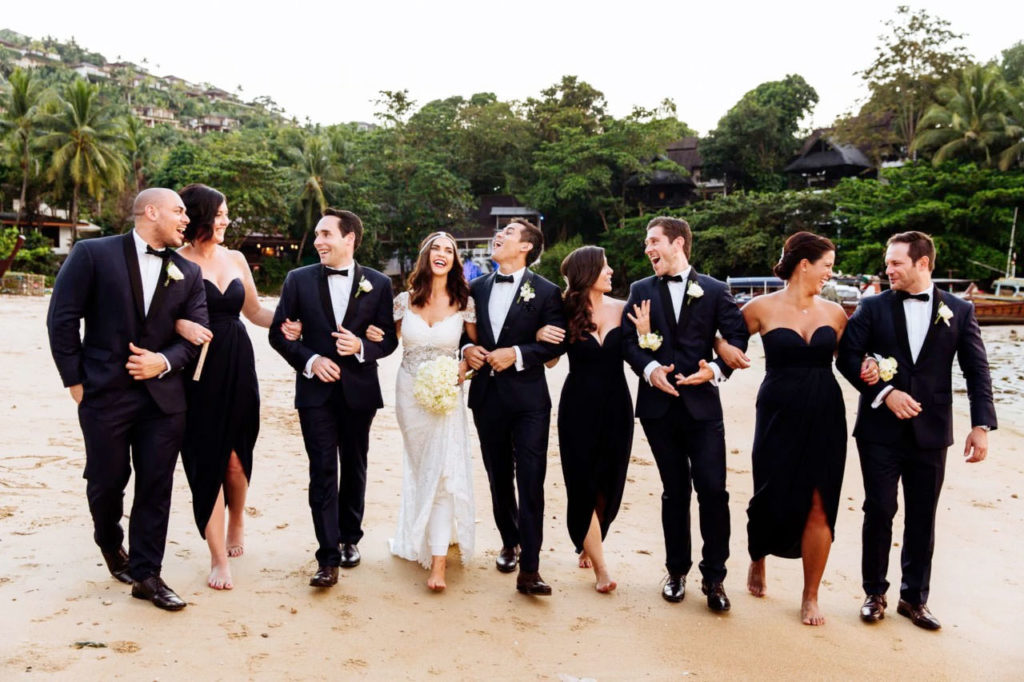 Location: Patong Beach
Address: 80/3-4 Thaveewong Road, Dr Wattana Street, Patong Beach, Phuket 83150
Open: 10 am – 11 pm
Phone: 076 292 949
8. RK Fashions and Tailors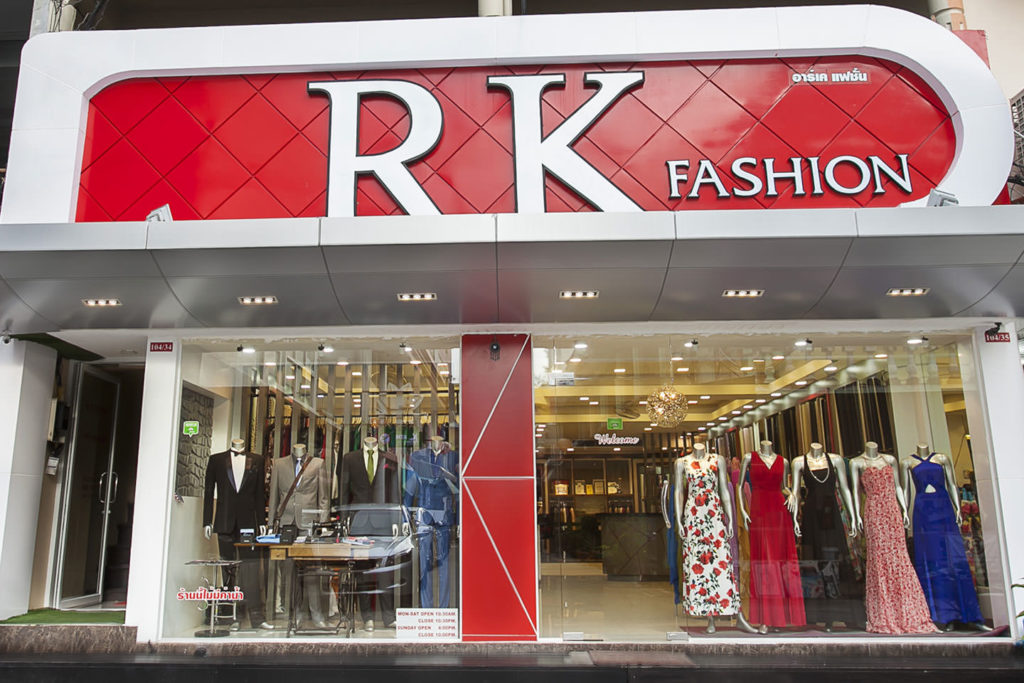 Location: Patong Beach
Address: 104/34-35 Soi Post Office, Thaweewong Road, Patong Beach, Phuket 83150
Open: 10.30 am – 10.30 pm, Sunday 4 pm – 10 pm
Phone: 081 891 2273
9. Star Tailor House

Star Tailor House specialises in custom-made clothing for thousands of customers since 1992. With 27 years in business, they are considered one of the best tailors in Phuket and customer satisfaction is their top priority.
Location: Patong Beach
Address: 143/8 Thanon Ratuthit Road (Near Royal Paradise Hotel), Patong Beach, Phuket 83150
Open: 10 am – 11:30 pm
Phone: 081 891 6091
Contact: via Facebook
10. Instyle Bespoke Tailors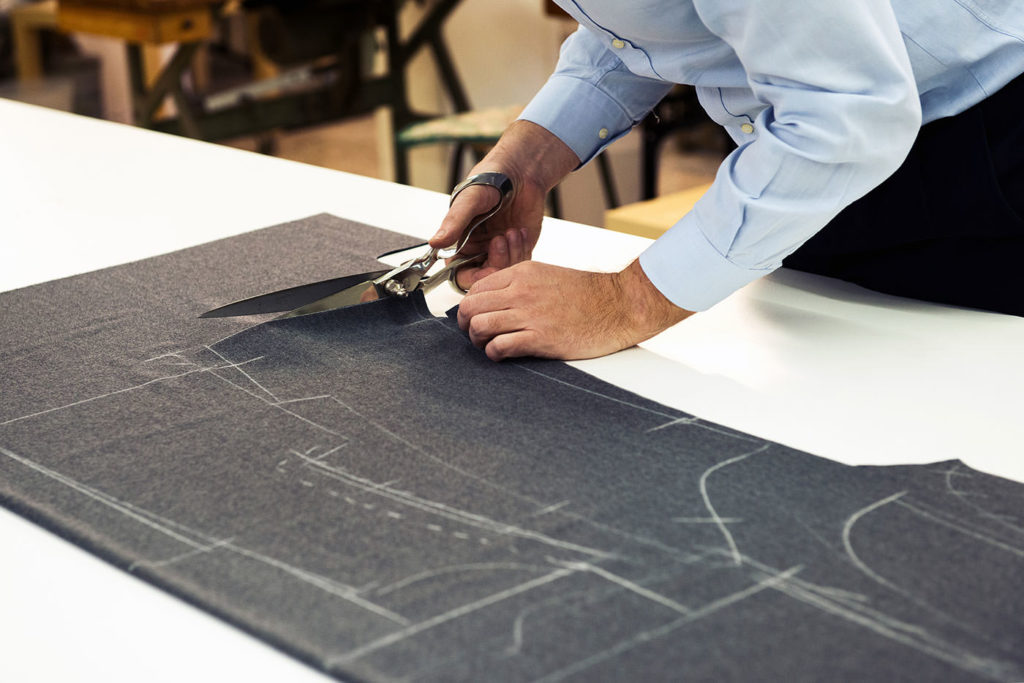 Location: Patong Beach
Address: 92/7-8 Thaweewong Road, Soi Dr Wattana, Patong Beach, Phuket 83150
Open: 13.30 am – 10.30 pm
Phone: 089 665 6195
11. Exclusive Tailor Phuket
Location: Patong Beach
Address: 54/6 Soi Bangla Road Patong Beach, Phuket 83150
Open: 11 am – 10 pm (Sunday 4 pm -10 pm)
Phone: 076 340 823
12. Suitfitter Phuket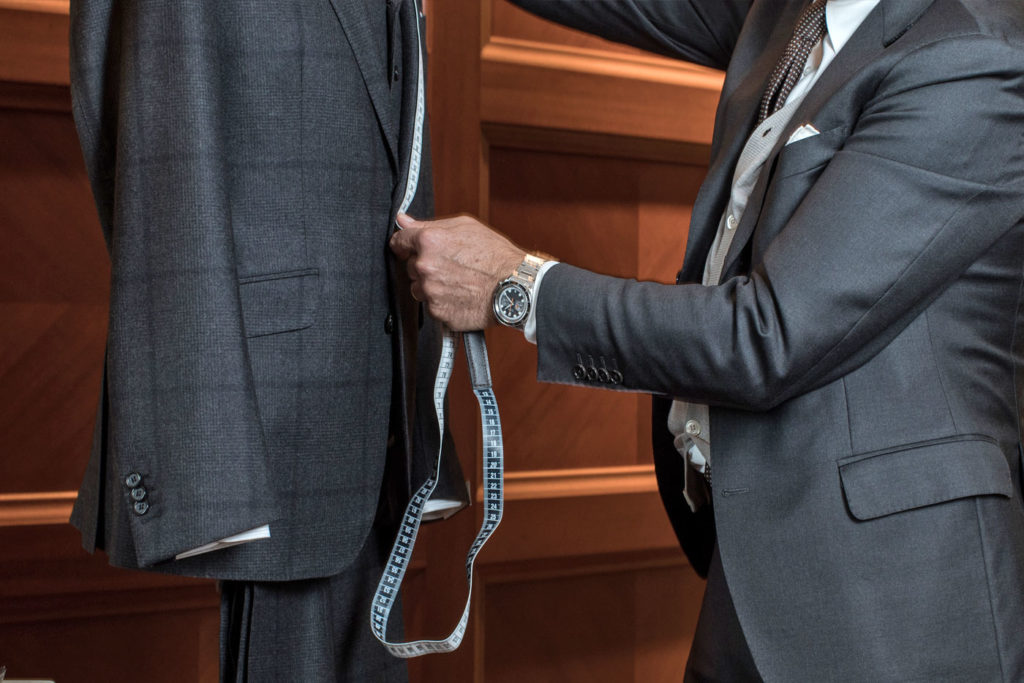 Location: Patong Beach
Address: 112 Thawewong Road, Patong Beach, Phuket 83150
Open: 9 am – 11 pm
Phone: 081 677 1718
13. Euro International Tailors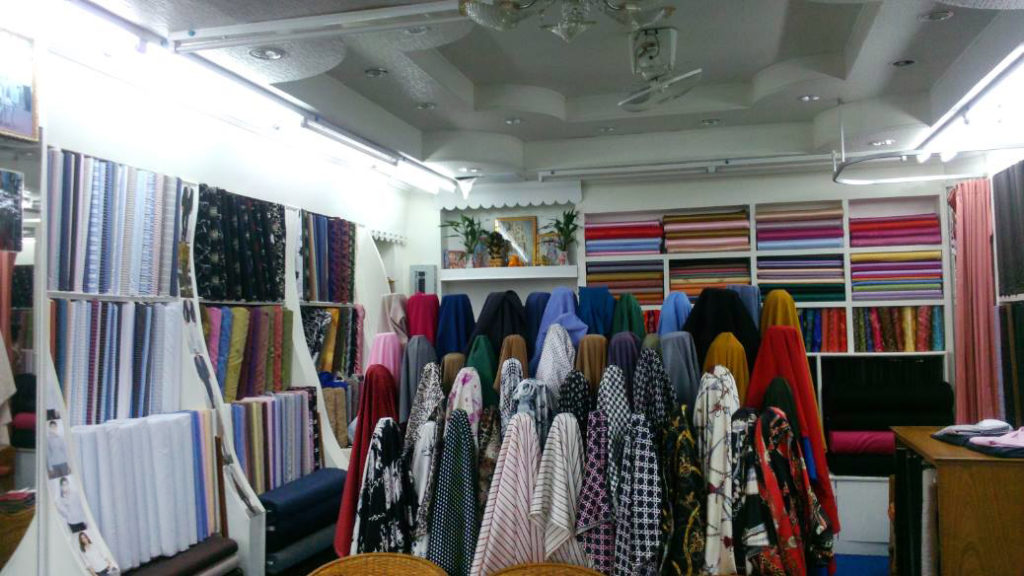 Location: Patong Beach
Address: 60 Thawewong Road, Patong Beach, Phuket 83150
Open: 10 am – 11 pm
Phone: 084 307 5396
14. Amorn's Tailors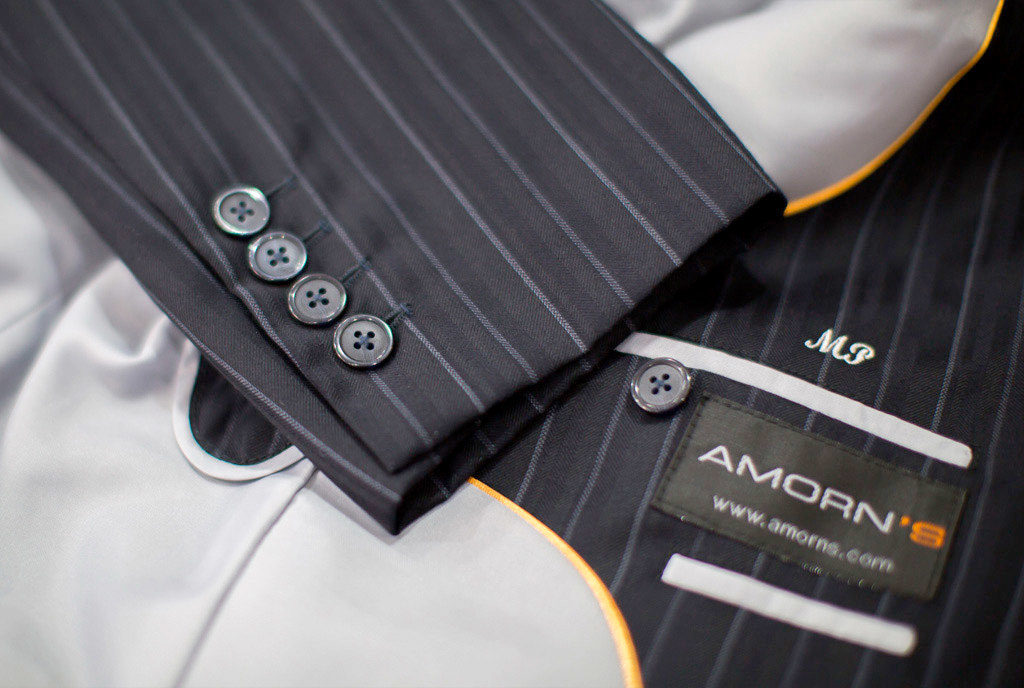 Location: Kata Noi
Address: 55 Kata Noi Road, Kata Noi Beach, Phuket 83100
Open: 10.30 am – 10 pm (Sunday 5 pm -10 pm)
Phone: 076 530 314
---
(add your business to Phuket 101 Directory for free here!)
---