What to Do on Coral Island?
Coral Island, or Koh Hae, is one of the few islands you can reach within 15 minutes by speedboat from Rawai Beach in south Phuket and spend the day playing on the beach, even during low season. It's a bit odd to go from a tropical island to another crowded island, but there are ways to avoid the herd.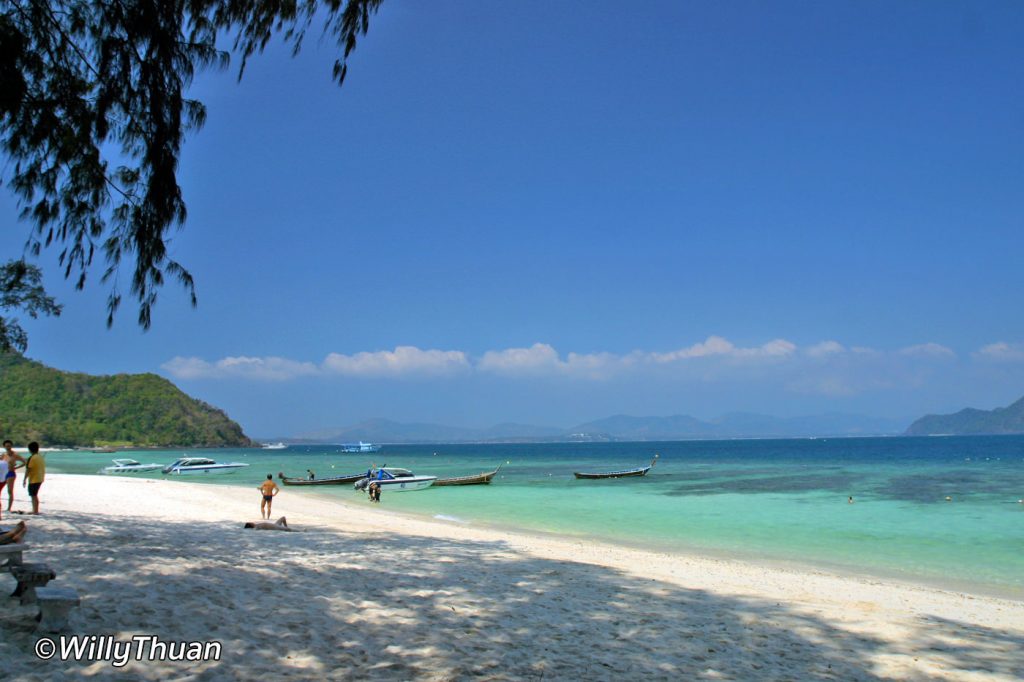 You can book a day trip from any tour counter, often coming as a package including speedboat, lunch and snorkelling equipment for a 950 baht per person, or self-drive to Chalong pier and join boats departing from there, but the best is indeed to stay overnight.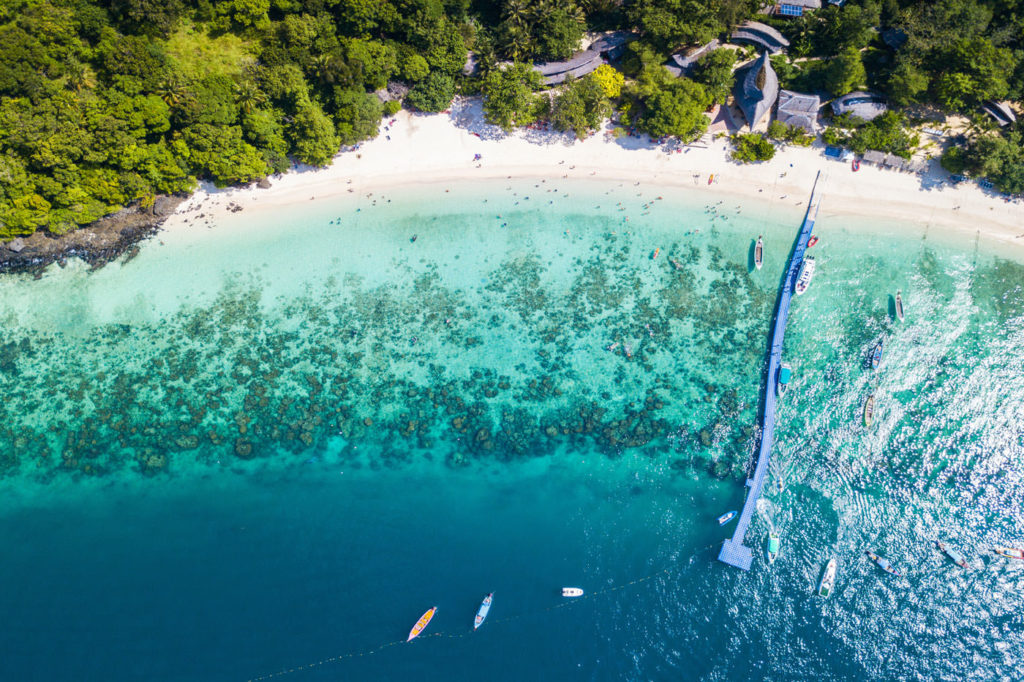 Long Beach, the beautiful white sand main beach often looks like a 'tourist daycare' with rows of boats parked along the bay and plenty of tourists. That's the downside of being so close to Phuket island, it can get crowded during the day, and not everyone comes for peace and nature. So once on the island, you can choose to blend in this crowd, drink beers and enjoy many of the noisy activities such as parasailing, and banana boats. Or you can get away from it!


---
Three ways to avoid this:
1. Move away to the end of the beach:

Right in front of the Coral Island Resort is a good place, but hotel might reserve the use their beach chairs to their customers. Still, it is quiet, and you can have a nice swim with plenty of fish to play.
2. Walk to Banana Beach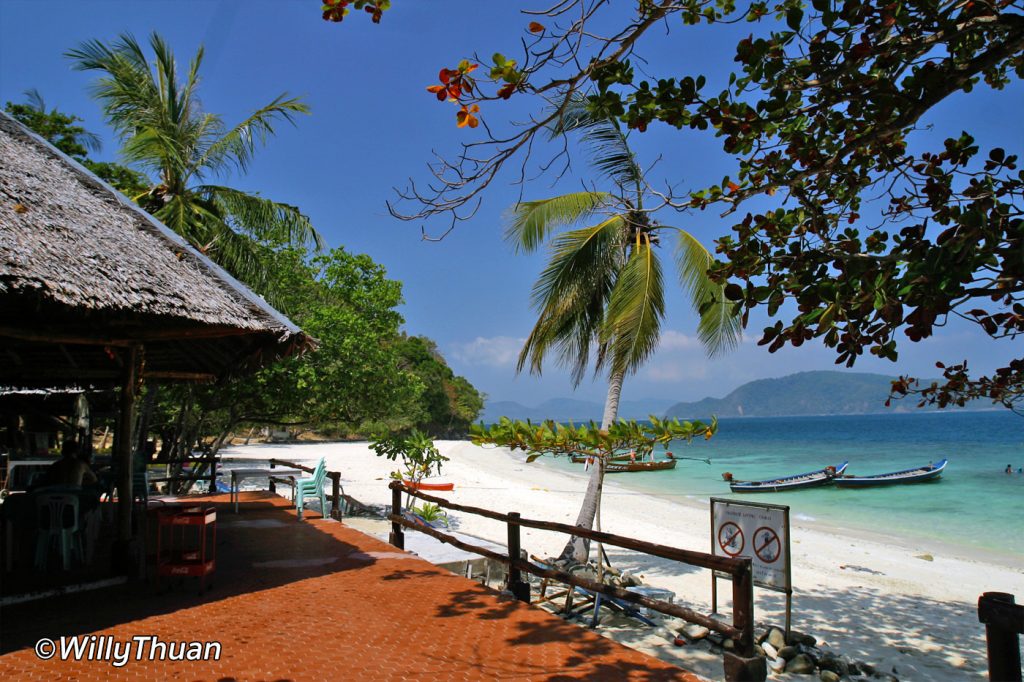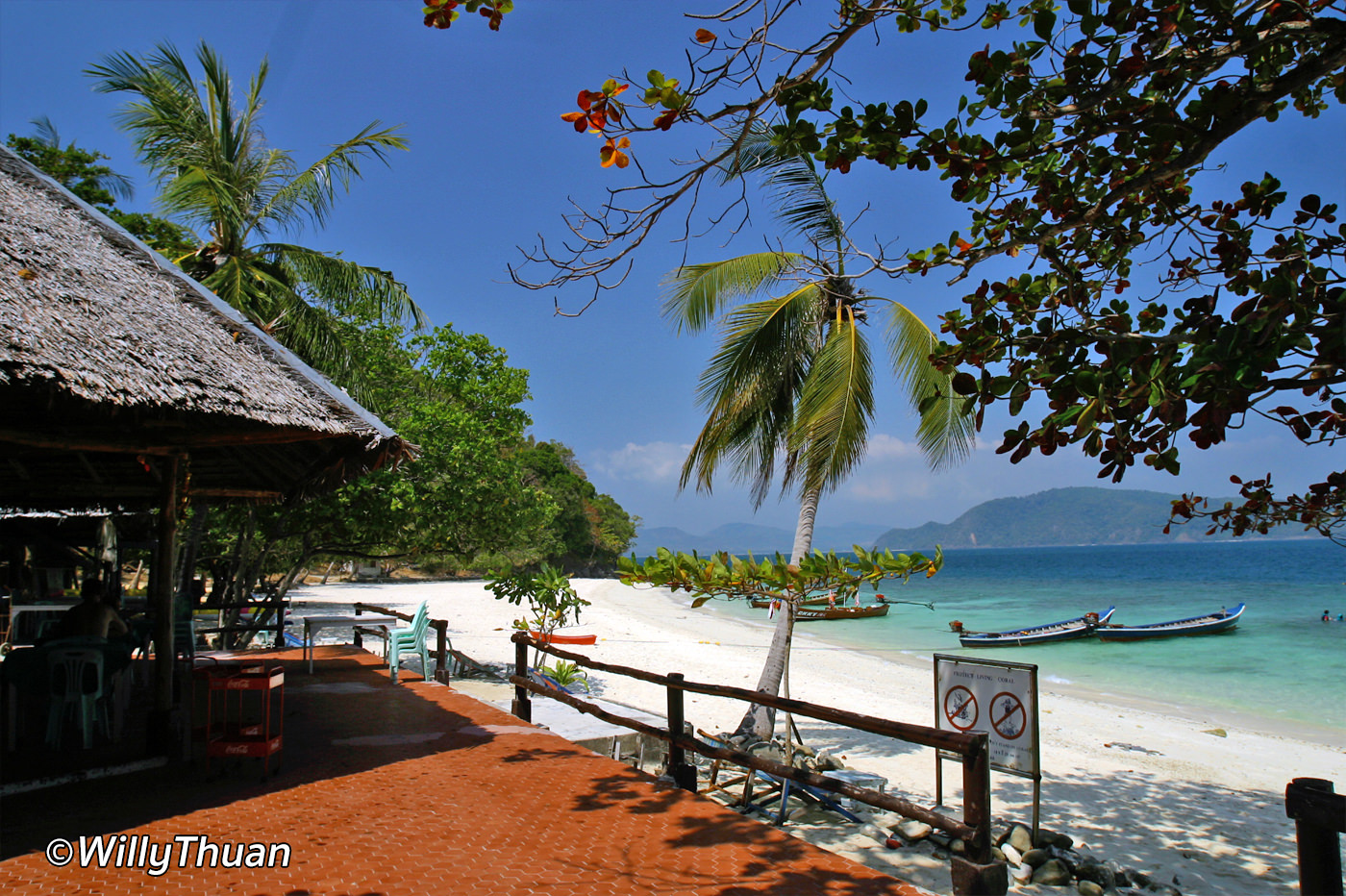 From the end of the beach, there is a small path leading to another beach, just a ten to fifteen minutes walk, but you'll be a little quieter there. Just remember to come back on time for your trip back!
3. Stay at the Coral Island Resort is the best option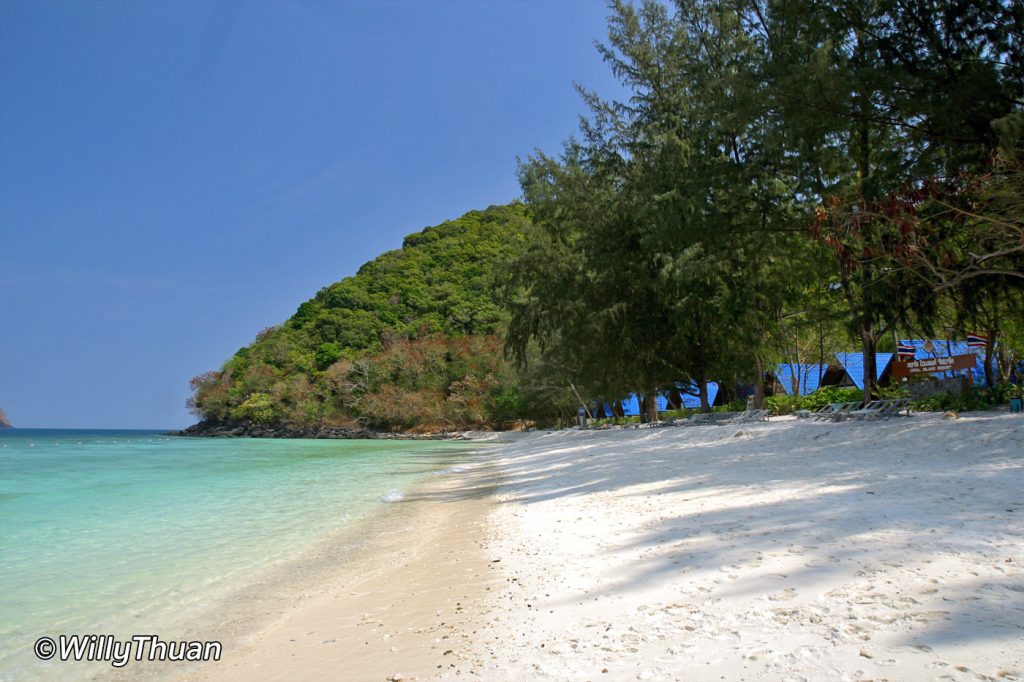 Spend a night there, and the island is all yours once the last boat has left. It's not very sophisticated, but bungalows come with hot shower, air-con, and the resort has a large pool, a restaurant, a bar and even a dive centre. Dining and breakfast on the beach is the romantic highlight, and it's a great way to get away from day trip crowd. If you want a bungalow facing the sea, you really should book in advance.
---
FAQs about Coral Island
What is the best hotel in Coral Island?
Coral Island resort is the only hotel available on Coral Island
How do I get to Coral Island?
You can rent a longtail boat from Rawai Beach or Chalong pier, or book a speedboat return trip at 900 baht per person from local tour agents.
How far is Coral Island from Phuket?
Coral island is 6.50 km (4 miles) from Rawai Beach, where longtail boats are based.
When is the best time to visit Coral Island?
The best time to visit Coral Island is between November and April, which is the high season in Phuket, but the island is open all year round.
What is there to do around on the island?
Coral island is good for snorkelling, scuba diving, swimming and some water sports. Next to the main beach, Banana Beach is another place to relax.
---
Coral Island Map