What to Do on Racha Island?
Racha Island (also called Raya island) is a great snorkeling and diving site located just 10 kilometres south of Phuket. The island is so small it can only accommodate 3 resorts: The Racha Phuket Resort is a real luxury hideaway, Baan Raya Resort and the modest Bungalow Raya Resort. Believe it or not, even people living in Phuket need to get away from it all once in a while, and find another little piece of paradise. Luckily we don't need to go too far, a two hour (slow) boat ride and here is Racha Island, a small pearl in the ocean. This tiny island is very well known from divers as a clear dive site, especially for beginners like me. I did my first dive there and even without prior dive, the experience was fantastic.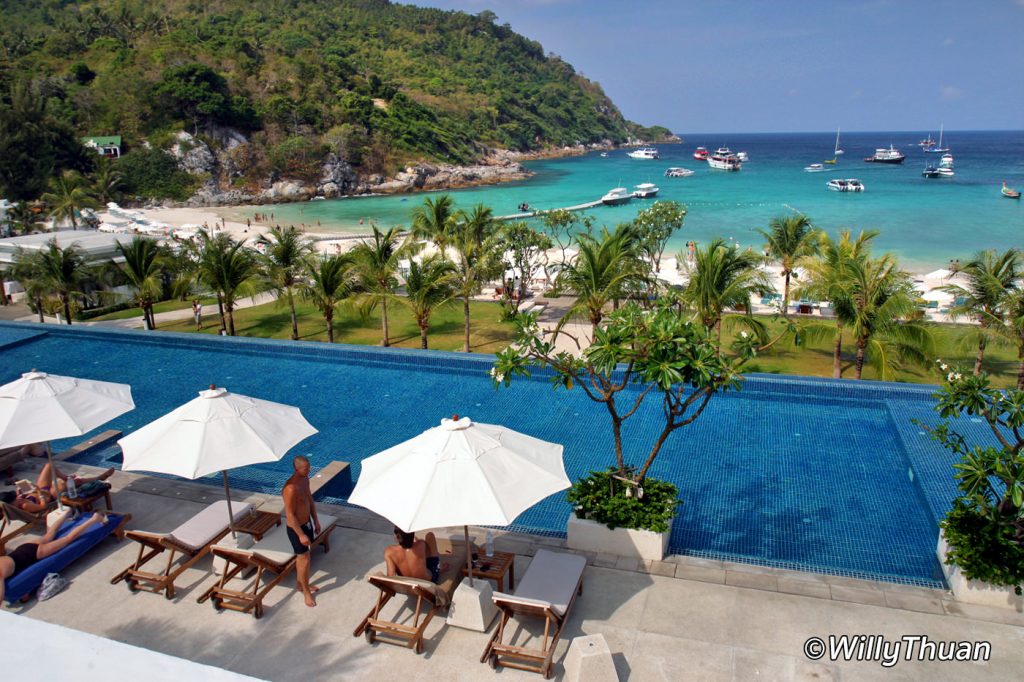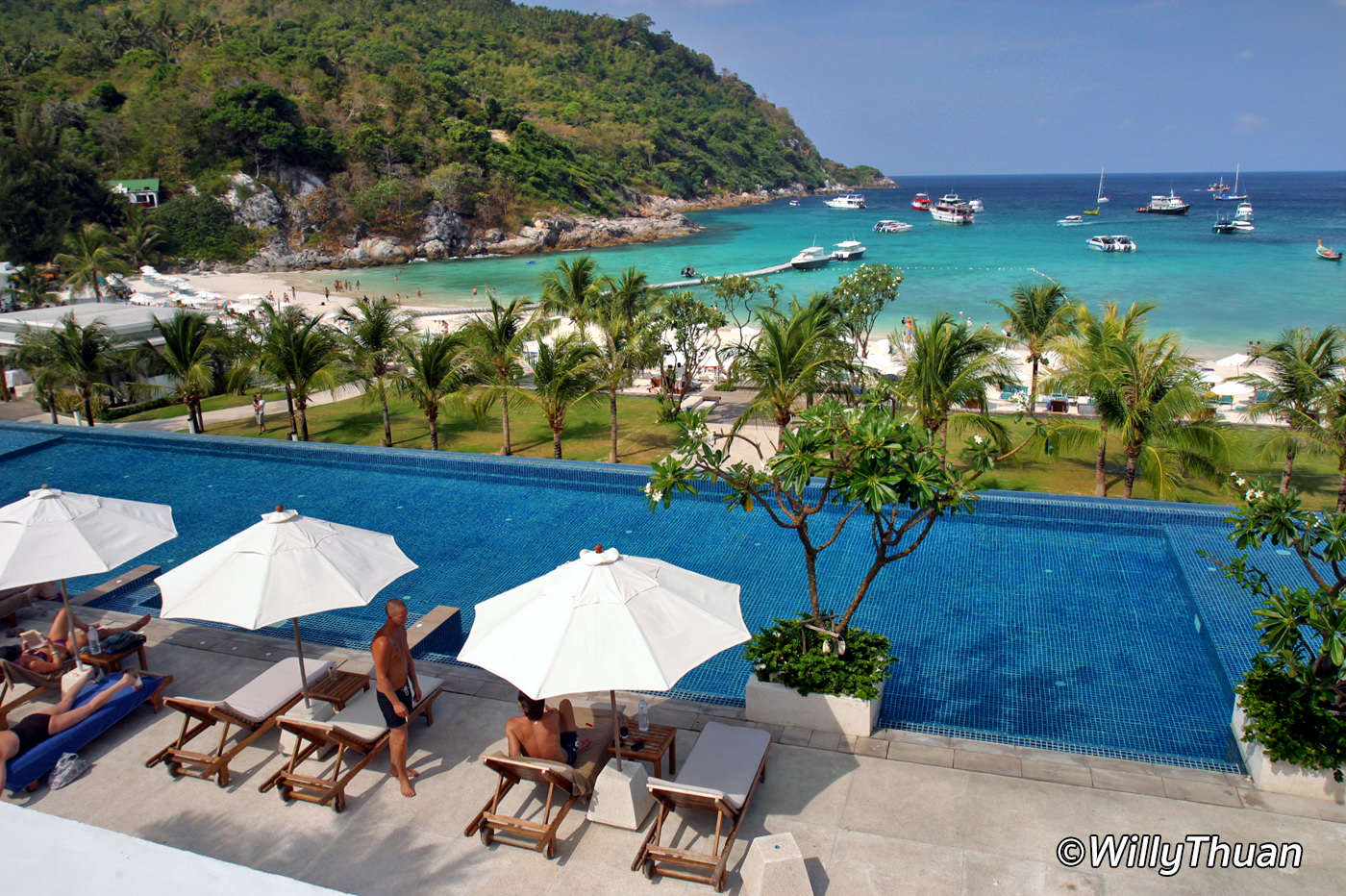 By twelve meters deep the water was crystal clear, I felt like flying effortlessly above a surreal landscape! Gently drifting just a meter above corals formations full of life, fishes flying above and below and other divers in the far, it was simply amazing, and a lot easier than I anticipated. It was just a diving day trip on a course called 'Discover Scuba Diving', and when I saw Racha Island from the boat, I promised myself to go back and spend a week end on it.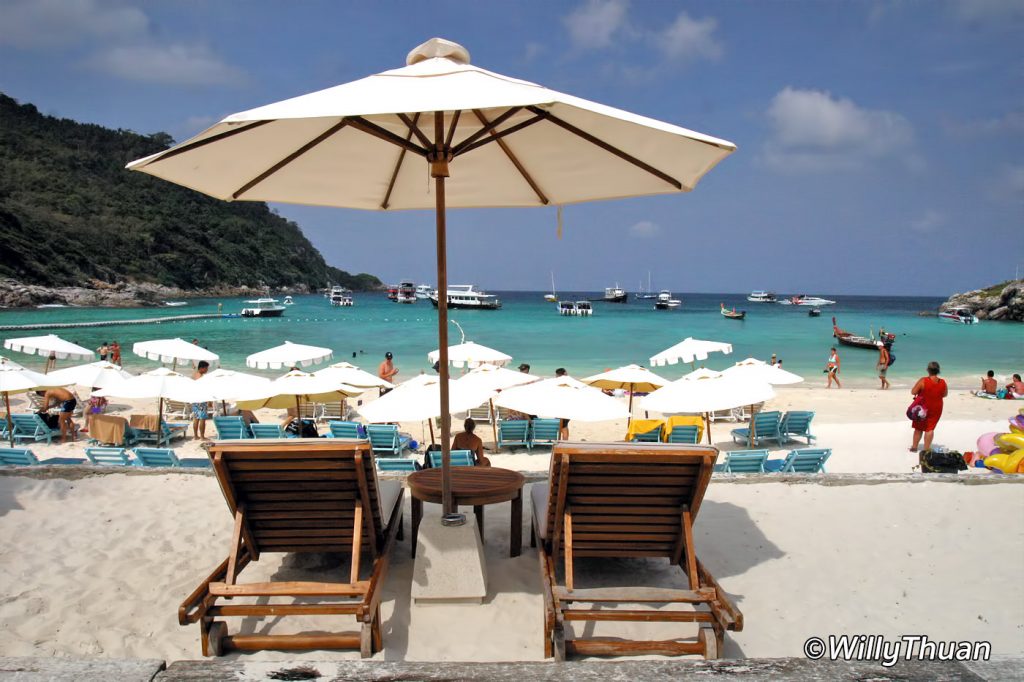 And we did go back… The story is that I had to work on a really difficult project and I needed absolute concentration and no computers around. Racha Island was just what we needed… a tropical island with nothing else to distract us but the tropical blue sea, a white powdery sand beach, an amazing sunset, some great food by the beach… wait a minute, this is already very distracting!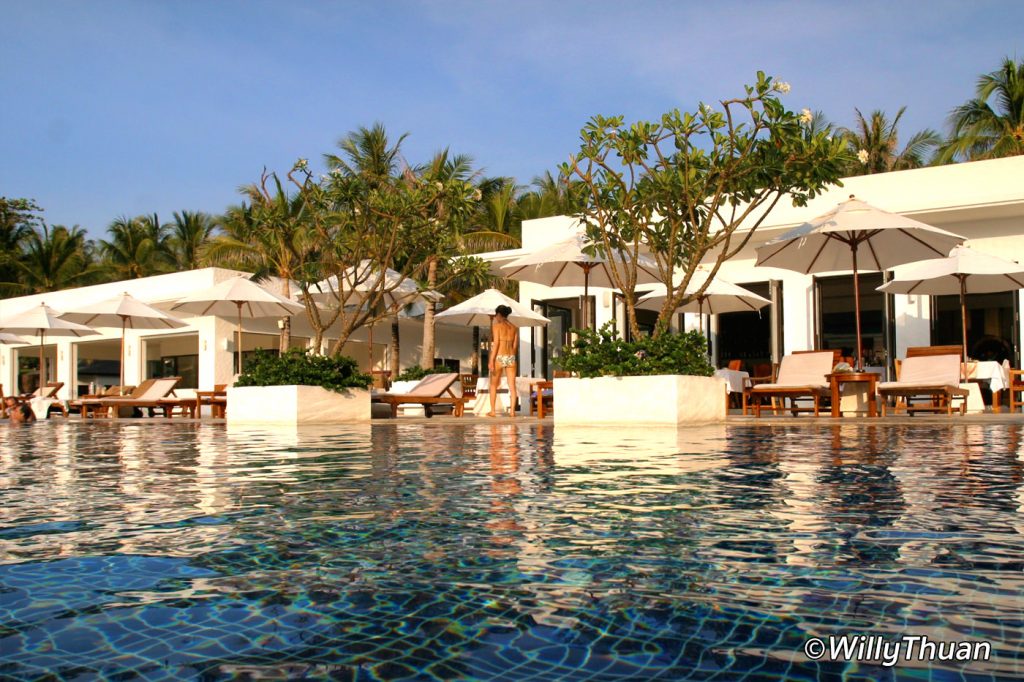 We rode a speedboat to Racha Island and on arrival the beach looked so inviting, even with the many dive boats anchored for their day dive. I was not to blame them, this is how I discovered the island in the first place.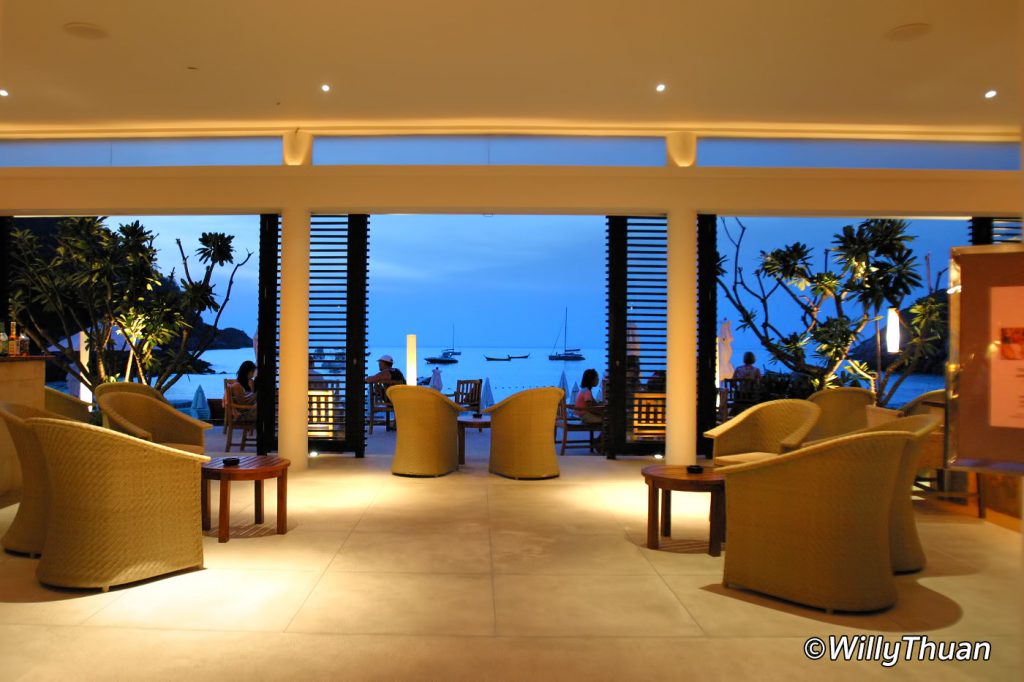 A wobbly floating pontoon took us to the beach and from there straight to a beautiful open air lobby. Our room was large and nice but we spent very little time in it.Racha Resort consist of seventy villas and pools suites, three restaurants and a beautiful spa. Our room didn't have a pool, but we spent most of our time by the main pool and the beach anyway. Believe it or not, the work I thought would take me the whole weekend was wrapped in just few hours!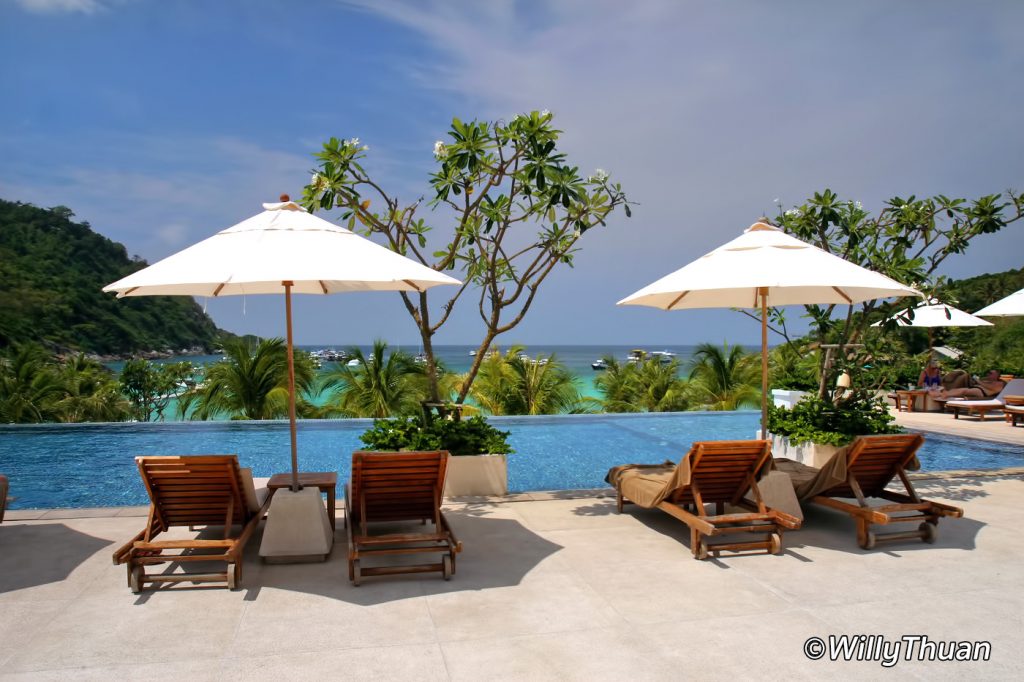 So the rest of the time was just for us to explore the tiny island, enjoy great seafood dinner on the beach and just sit and look at the sun setting are the best things you can think about. Work done, a glass of wine, both of us staring at the sunset on a small paradise island in Thailand.
Photos of Racha Island
Racha Island Location Map