Phuket Best Dive Clubs
What are the Best Scuba Diving Shops in Phuket? Based on many readers' recommendations and the years we spent working with local dive shops, we compiled a list of reputable dive centres around the island.
They offer an amazing range of dive courses, day trips to the many dive sites around Phuket, liveaboard cruises and speciality diving. This list is not sponsored and is in no particular order, to help you plan your trip as it is usually preferable to book diving courses and liveaboards in advance.
Sea Bees Diving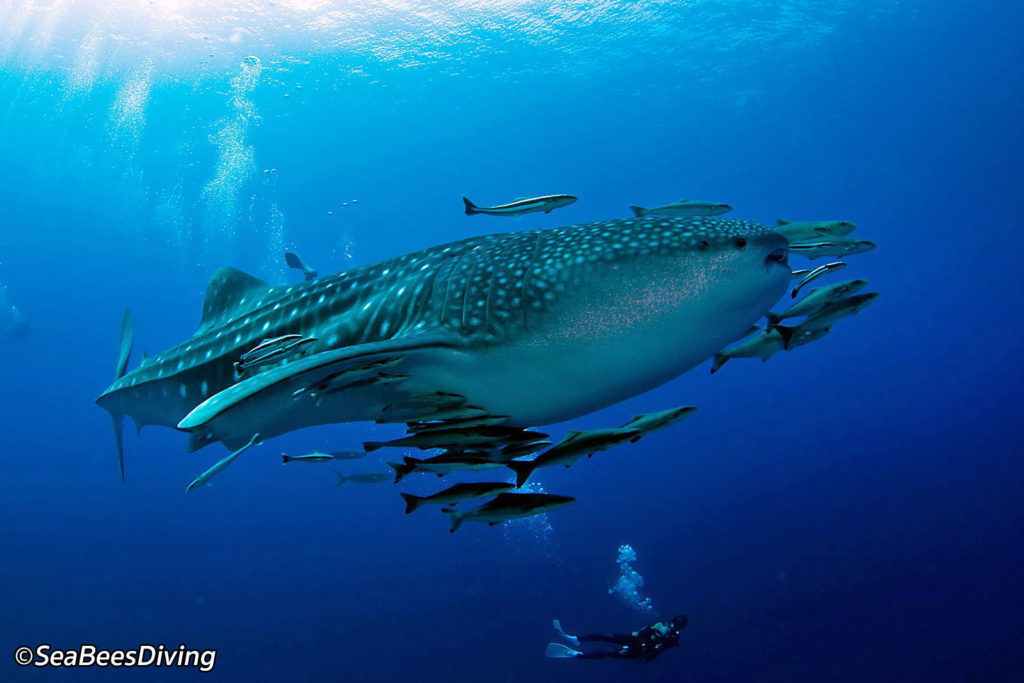 Sea Bees Diving has been operating an award-winning dive resort for over twenty years. As an SSI Diamond Instructor Dive Center, they offer a full range of premium quality dive courses and excursions. The dive centres and outlets are located in the best dive destinations in Southern Thailand. Combined with a custom-built fleet of dive boats and dive resorts in Khao Lak and Phuket, they offer a good overall dive experience. All locations offer dive experiences showcasing the Andaman Sea's fascinating underwater world.
Daytrips
Everyday to nearby dive sites: 4,000 baht for two dives, 4,800 for 3 dives and 5,800 for four dives
Sea Bees Diving
Location: Chalong Bay
Address: 1/3 Moo 9 Viset Road Chalong, Phuket 83130, Thailand
Phone: 076 381765
Website: https://sea-bees.com
Merlin Divers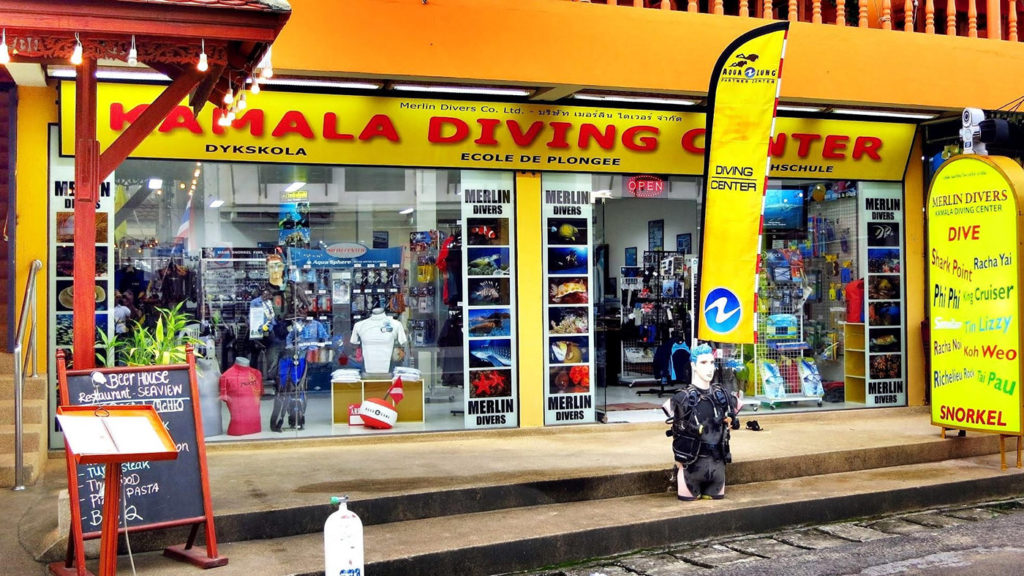 Merlin Divers is an SSI Dive Center established in Kamala in 2000. They provide dive tours to the best dive sites in the Andaman Sea, like the sites in the Similan and Phi Phi islands national parks, the islands of Racha Noi and Yai, and the marine sanctuary with King Cruiser Wreck, Shark Point and Anemone Reef. Their unique trip is a half-day trip with 2 dives – morning or afternoon – along the west coast of Phuket. With just under 5 hours on the sea, they offer the shortest dive trip with two dives on Phuket.
Merlin Divers offers a full range of scuba diving courses, from the beginner course called' Open Water' to the professional courses called 'Dive Guide' and 'Divemaster'.
Merlin Divers is one of the biggest snorkelling and diving equipment retailers on the island of Phuket. As an Aqua Lung Partner Center, they offer the full range of Aqua Lung products.
Location: Kamala Beach
Address: 74/3 Moo 3 Rim Hat Road, Kamala, Kathu District, Phuket 83150
Phone: 073 385518
Website: https://phuket-diving-thailand.net/
Facebook: https://www.facebook.com/MerlinDiversPhuket
Local Dive Thailand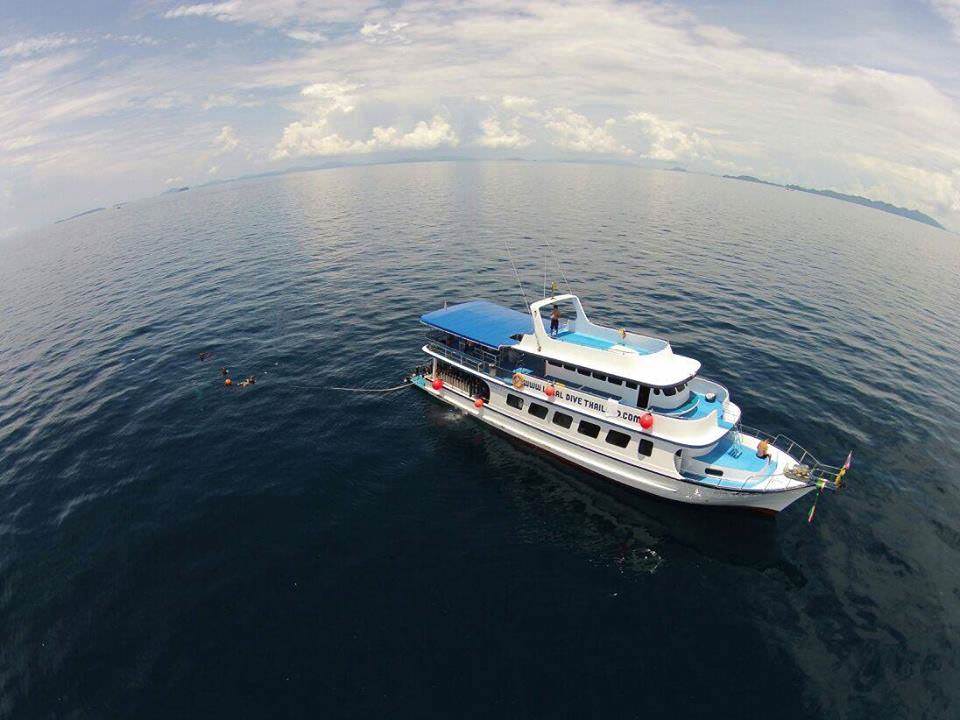 Local Dive Thailand is one of the longest-running dive centres in Phuket. They run day trips to all the top dive spots every day of the year on their own dive boat with a maximum group size of 4 divers to 1 guide. They offer all PADI courses from Discover Scuba Diving, Open water and Advanced, plus all specialities to start any day of the week. Being an international dive school, they offer all courses in most languages and many liveaboard trips to the Similan Islands and the world-famous Richelieu Rock.
Prices for the most popular scuba courses
Discover Scuba Diving: 4,500 baht (1st-time divers, full day on a dive boat in shallow bays with coral reefs)
PADI Open Water: 14,500 all-inclusive (3 days including pool, class, and two days diving).
Advanced Open Water: 12,500 baht (self-study + 2 days diving around Phuket). Deep diving, Wreck diving, Search and Recovery, and Underwater photography.
Snorkelling Full Day by Speedboat: 2,200 baht per person
Local Dive Thailand
Location: Rawai
Address: 95/13 Moo 7, Sai Yuan Road, Tambon Rawai, Amphur Muang, Phuket 83130 Thailand
Phone: 0869537317 or 076384285
Email: info@localdivethailand.com
Website: localdivethailand.com
Thailand Divers are one of Phuket's most experienced dive companies, with over 18 years of experience running professional PADI scuba diving courses and day trips to all the best dive sites Phuket offers.
Their new day trip boat MV Mermaid visits the prominent diving locations: Koh Racha Islands, Phi Phi Islands, Shark Point and King Cruiser wreck, completing three dives daily. Diving groups are a maximum of four certified divers to one experienced Divemaster. In addition, as long as you stay on Phuket Island, they organise return hotel transfers, so you do not need to worry about transport.
Location: Patong Beach + Chalong Bay
Address: 135/8 Rat-U-Thit Road, Patong Beach, Phuket.
Phone: +66 804245649
Website: https://thailand-divers.com
Facebook: https://www.facebook.com/thailand.divers
Oceanic Dive Center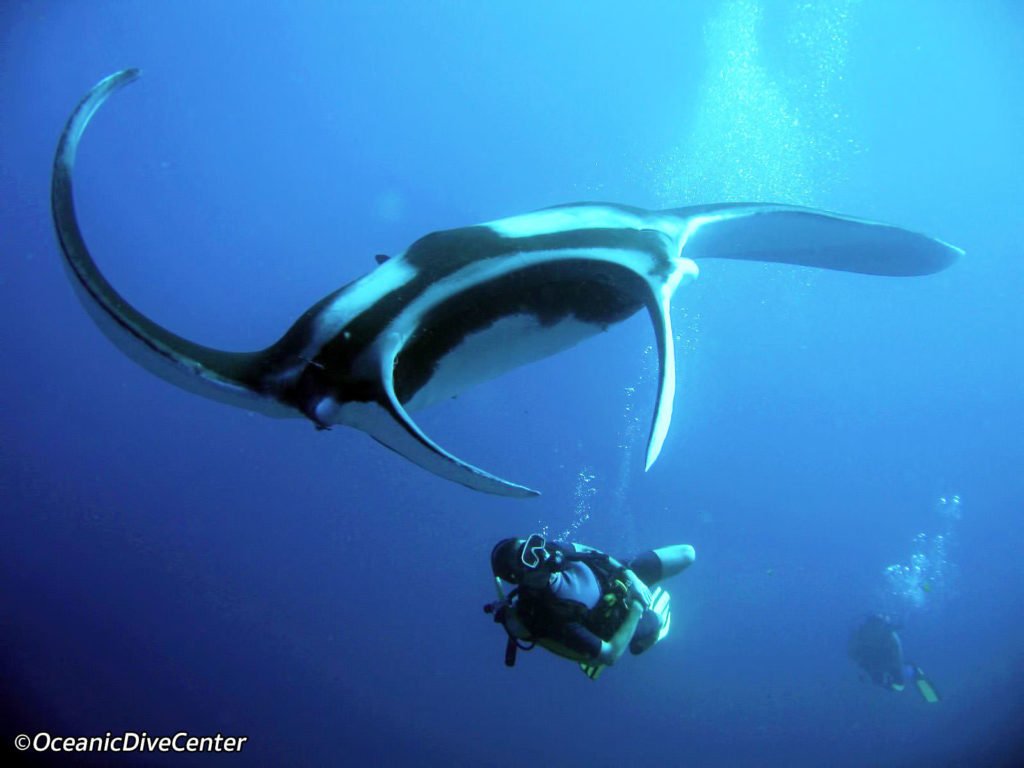 Oceanic Dive Center was founded in Kata in 1999. Since then, the ownership has changed only two times, and the current owners are still in close touch with the original management team. The current owners, a UK husband and wife team, have been active dive instructors in Phuket since 2007 and have run Oceanic since 2010. This continuity fosters loyalty in our divers, who are more like club members than customers.
Oceanic Dive Center is a registered dive centre under both PADI and SSI and offers the full range of scuba diving courses for all levels. As instructors themselves, they can recognise the best instructors so that students get the best possible experience, whatever level, of course, they are doing. For fun divers, they offer day trips and liveaboards to the best dive sites around Phuket on the best dive boats available. They are not tied to a single equipment manufacturer, so if you want to upgrade your dive gear or buy your first set, they can offer impartial, honest advice based on using the gear in the real world.
Prices for the most popular scuba courses
Discover Scuba Diving: prices from 2,500 Baht to 4,900 Baht
Open Water Diver: from 10,900 Baht to 15,900 Baht
Advanced Open Water: from 12,900 Baht to 14,900 Baht
Specialities: start at 5,400 Baht
Oceanic Dive Center
Location: Kata Beach
Address: 143/3 Patak Rd, Tambon Karon, Amphoe Mueang Phuket, Chang Wat Phuket 83100, Thailand
Phone: 076 333 043
Website: https://www.oceanicdivecenter.com – https://www.facebook.com/oceanicdivecenterphuket/
No Gravity Dive Center
No Gravity Dive Center is a family-run business in the Chalong area, and an authorised PADI Dive Center open since 2007 with a small team of experienced and friendly instructors. No Gravity Dive Center offers PADI Dive Courses, Discover Scuba Diving Programs for first-time divers and live-aboard trips to the Similan or day trips to Phuket's most famous dive sites. All programs are in small groups or private classes for maximum safety and fun
PADI Course Rates:
Discover Scuba Diving, prices from 1,900 Baht to 5,000 Baht
Open Water Diver from 10,900 Baht to 15,900 Baht
Advanced Open Water from 10,900 Baht to 12,900 Baht
Rescue Diver from 8,900 Baht to 10,900 Baht
Divemaster 35,000 Baht
Specialities start at 4,000 Baht
Scuba Diving Day Trips:
Beach Dives from 1,600 Baht
2 Dive Trips from 2,900 Baht
3 Dive Trips from 4,000 Baht
Similan Liveaboard Trips:
2 Days/1 night 13,900 Baht
3 Days/3 Nights from 16,300 Baht
4 Days/4 Nights from 20,900 Baht
No Gravity Dive Center
Location: Chalong Bay
Address: Chalong, Mueang Phuket District, Phuket 83000, Thailand
Phone: 087 999 1278
Website: http://bestdivingphuket.com/
SSS Phuket Dive & Surf Center
SSS Phuket Dive, Freedive & Surf Center is an SSI & PADI Dive Center offering training and courses from beginners to all professional levels.
SSS Phuket offers other courses, such as snorkelling, surfing & paddle boarding. Certified and qualified instructors provide these courses and services from SSS Phuket.
Prices
Discover Scuba Diving: 2,500 Baht to 4,500 Baht
Open Water: 9,900 Baht to 13,900 Baht
Advanced Open Water from 12,500 Baht
3 Dives Day Trip: 3,900 Baht
PADI Freediver course: 7,900 Baht to 9,900 Baht
PADI Advanced Freediver course: 12,900 Baht
SSS Phuket Dive & Surf Center
Location: Karon Beach
Address: 40/14 Kata Rd, Tambon Karon, Amphoe Mueang Phuket, Chang Wat Phuket 83100, Thailand
Phone: 089 586 9920
Website: https://www.sssphuket.com – https://www.facebook.com/sssphuket/
H2O Sportz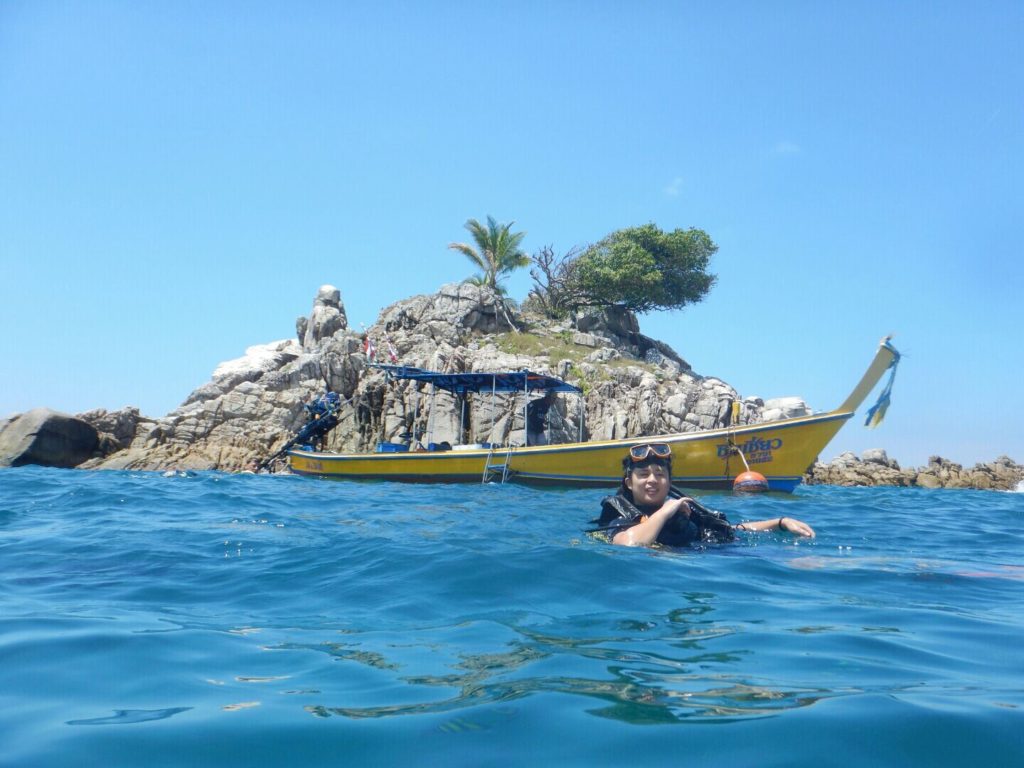 H2O Sportz PADI is a 5 Star Dive Centre established in the Bangtao area in 1990. They provide a selection of joined and private half and full-day dive tours north of Phuket. Their best half-day tour dive site is a local Island called Koh Waeo (Paradise Island). Getting a PADI certification can, therefore, go smoothly and in a short time without having to travel to other islands. The location of H2O Sportz is convenient as they are close to all the marinas, able to supply equipment rental and Dive Master to any yacht charter.
Location: Bangtao Beach
Address: 121 Si Sunthon, Thalang District, Phuket 83110
Phone: 081 891 6596
Website: http://www.h2osportzphuket.com
---
PADI CDC Instructor Courses in Phuket
---
Become a PADI instructor and find a scuba diving job in Southeast Asia. Bent Posejpal is a very experienced and knowledgeable instructor with the highest PADI rating, Platinum Level. He has been recognized for his 20 years of great service to PADI. Bent is one of the best course directors in Thailand and has extensive knowledge of PADI's diving education and professional courses. He has been diving in Phuket since 1989.
Address: Siam Dive n' Sail Co. Ltd. 85/15 Saiyuan Soi 9 Mu 7, Rawai, Phuket, Thailand 83100
Phone: +66 (0)81 892 0643, +66 (0)81 892 0474
Email: bent@igotbent.com, igotbent@gmail.com
website: https://igotbent.com/
Facebook: https://www.facebook.com/IGotBent/
---
Other Dive Centers
---
West Coast Divers
Location: Chalong
Address: 19/13 Moo 10 T.Chalong A.Muang, 83130 Phuket
Phone: 092 496 2287
Website: https://www.westcoastdivers.com/ – https://www.facebook.com/WestCoastLiveaboards/

Super Divers
Location: Patong Beach
Address: 74 55 Nanai Road, Pa Tong, Kathu, Phuket 83150, Thailand
Phone: 076 344 323
Website: http://superdiversphuket.com/ – https://www.facebook.com/superdiversphuket/
---
Local Dive
Location: Chalong
Address: Chao Fah Tawan Tok Rd, Tambon Chalong, Amphoe Mueang Phuket, Chang Wat Phuket 83000
Phone: 076 384 285
Website: https://www.localdivethailand.com – https://www.facebook.com/LocalDiveThailand
---
Poseidon Club
Location: Rawai
Address: 47/21, Moo 7, Soi Namjai, Vised Road, 83130 Phuket, Thailand, Rawai, Phuket 83130
Phone: 062 094 6680
Website: http://poseidondiving.com
---
Deep Andaman
Location: Patong Beach
Address: 43/21 Moo 5 Viset, Chalong Pier, T.Rawai, A.Muang, 83130 Phuket
Phone:

081 492 6953

Website: https://www.deepandamanqueen.com

---
Phuket Dive Tours
Location: Kata Beach
Phone:
Website: https://www.phuketdivetours.com – https://www.facebook.com/PhuketsnorkelingTours
---
All 4 Diving
Location: Patong Beach
Address: 169/14 Soi Sansabai Patong, Phuket 83150
Phone: 076 344 611
Website: https://www.facebook.com/All4DivingTH/
---
Aussie Divers Phuket
Location: Patong Beach
Address: 158/8 Nanai Rd, Tambon Patong, Amphoe Kathu, Chang Wat Phuket 83150, Thailand
Phone: 076 688 113
Website: https://www.aussiediversphuket.com – https://www.facebook.com/AussieDiversPhuket/
---
Dive Asia
Location: Kata Beach
Address: 23/6 Karon Road Kata Beach Karon 83100, Thailand
Phone: 076 330 345
Website: http://www.diveasia.com – https://www.facebook.com/DIVEASIAKATA/
---
Scuba Nicks
Location: Rawai
Address: 90/8, Soi Kanjana 2, Rawai, Mueang Phuket District, Phuket 83100, Thailand
Phone: 084 057 9018
Website: https://www.facebook.com/ScubaNicks-60414187455/
---
h2 class="hr">More about diving in Phuket and around