How to ride the Phuket Smart Bus?
The Phuket Smart Bus is a very comfortable and affordable way to go from beach to beach for a very reasonable price. It is doing pretty well on the islands and visitors love it.
There are several ways to use the many Phuket local bus services. All are cheap, and all are slow, but if you are visiting Phuket with a small budget and if time is not an issue, you can save quite a bit of money by taking advantage of these bus options.

Phuket Smart Bus
The Phuket Smart Bus, which is the most interesting one for you, will take you from beach to beach, riding all the way from Phuket airport to Rawai beach and return. The bus goes all the way from Phuket International Airport to Rawai beach and stops at 12 stations along the way, almost every beach on the west coast: Bangtao Beach, Surin Beach, Kamala, Patong Beach, Karon and Kata Beach and finally Rawai.
How much does Phuket Smart Bus cost?
The rate is incredibly cheap, from 50 baht for the shortest distance and 170 baht for the longest ride. Buy a refillable Smart Card onboard to pay the fare (fare cannot be paid directly in cash). Refill is available in designated shops or restaurants around the island.
NOTE: the bus is free for kids under seven years old! Please show a passport and inform the staff at the airport or the driver.
Smart Bus Itinerary
The list and map below list all the stops of the bus, but to give you a couple of essential hints: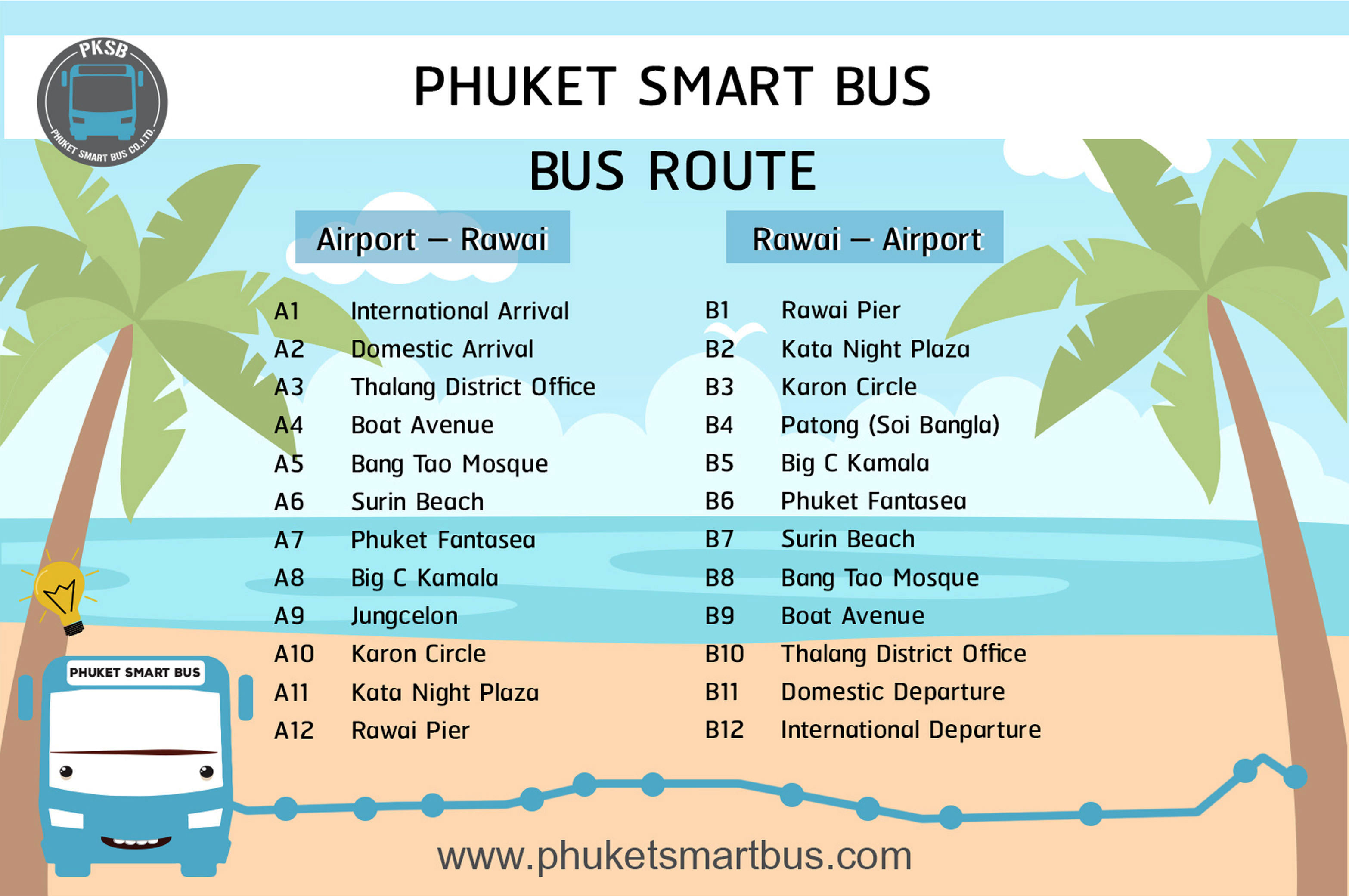 ---
[the_ad id="30528″]
---
Smart Bus Price Table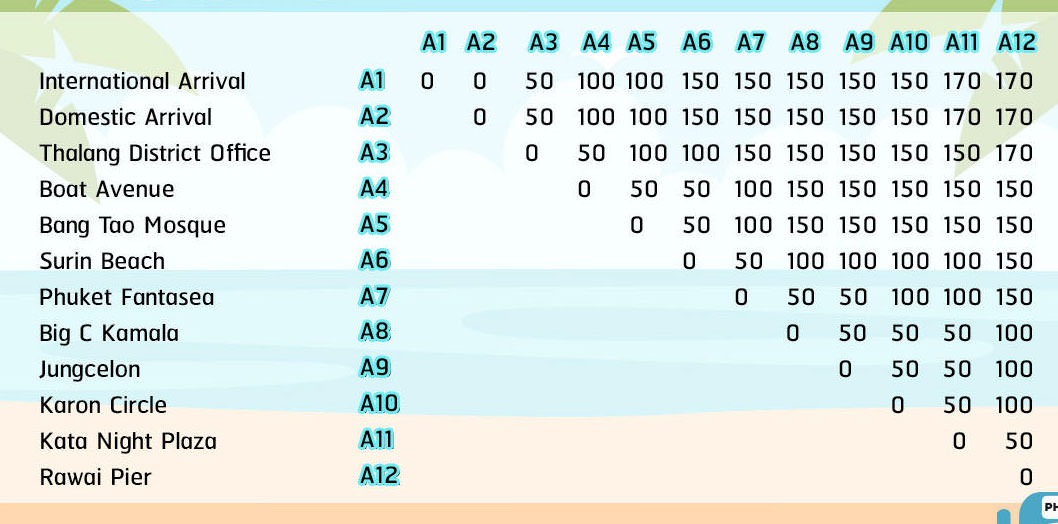 Phuket Smart Bus Time Table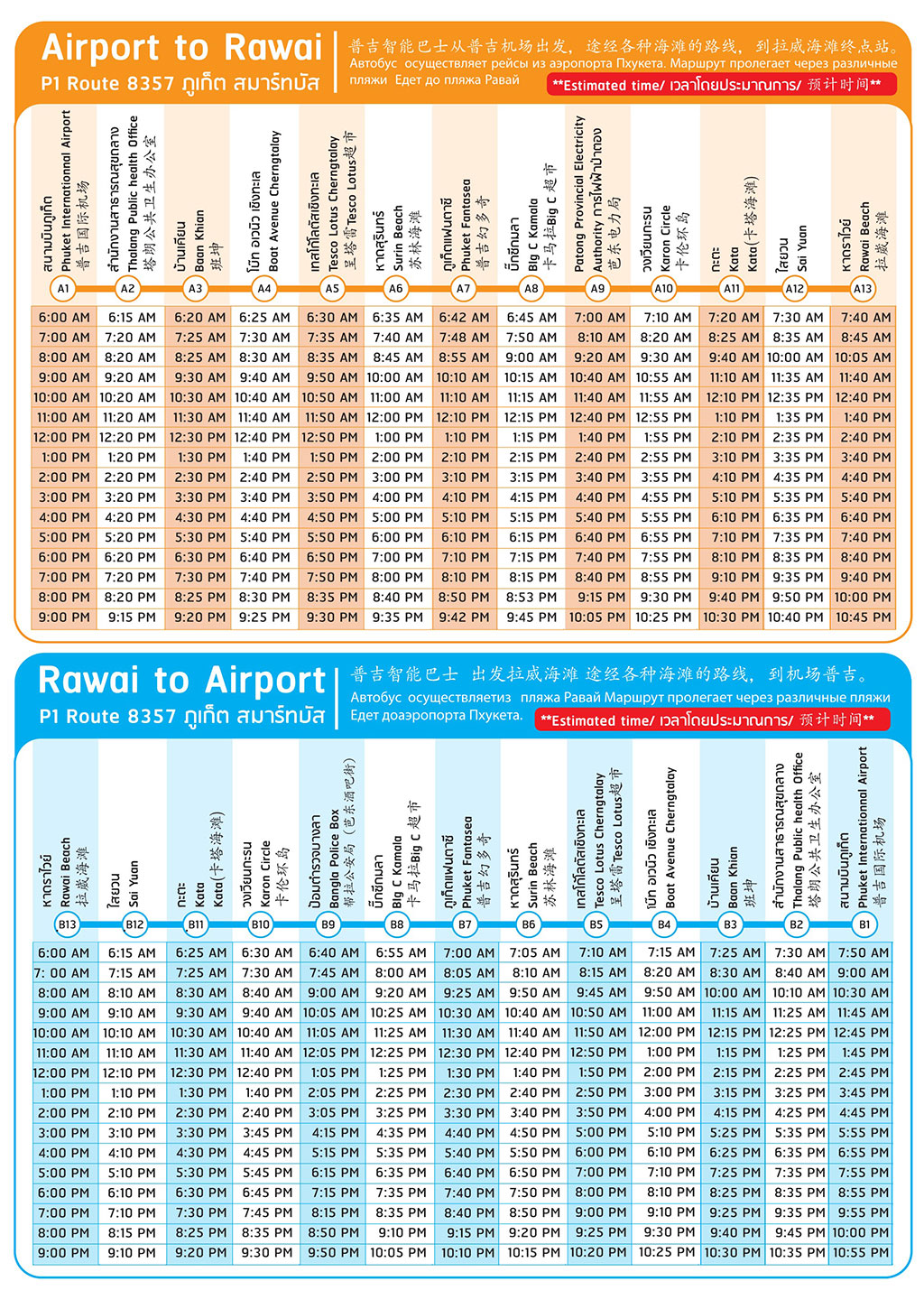 ---
Where to catch the Smart Bus at Phuket Airport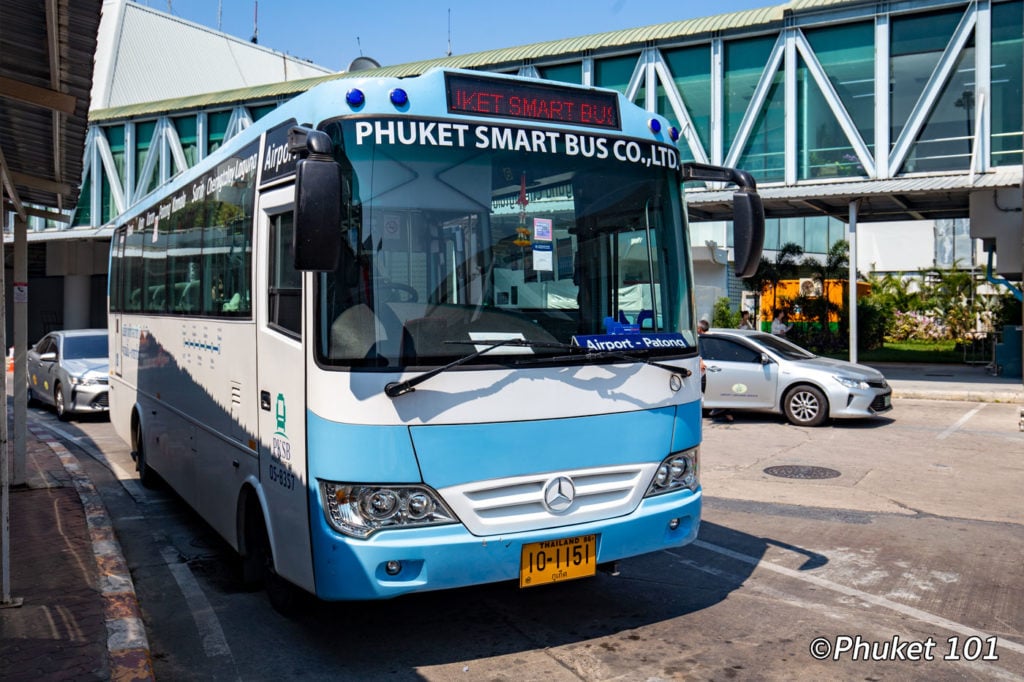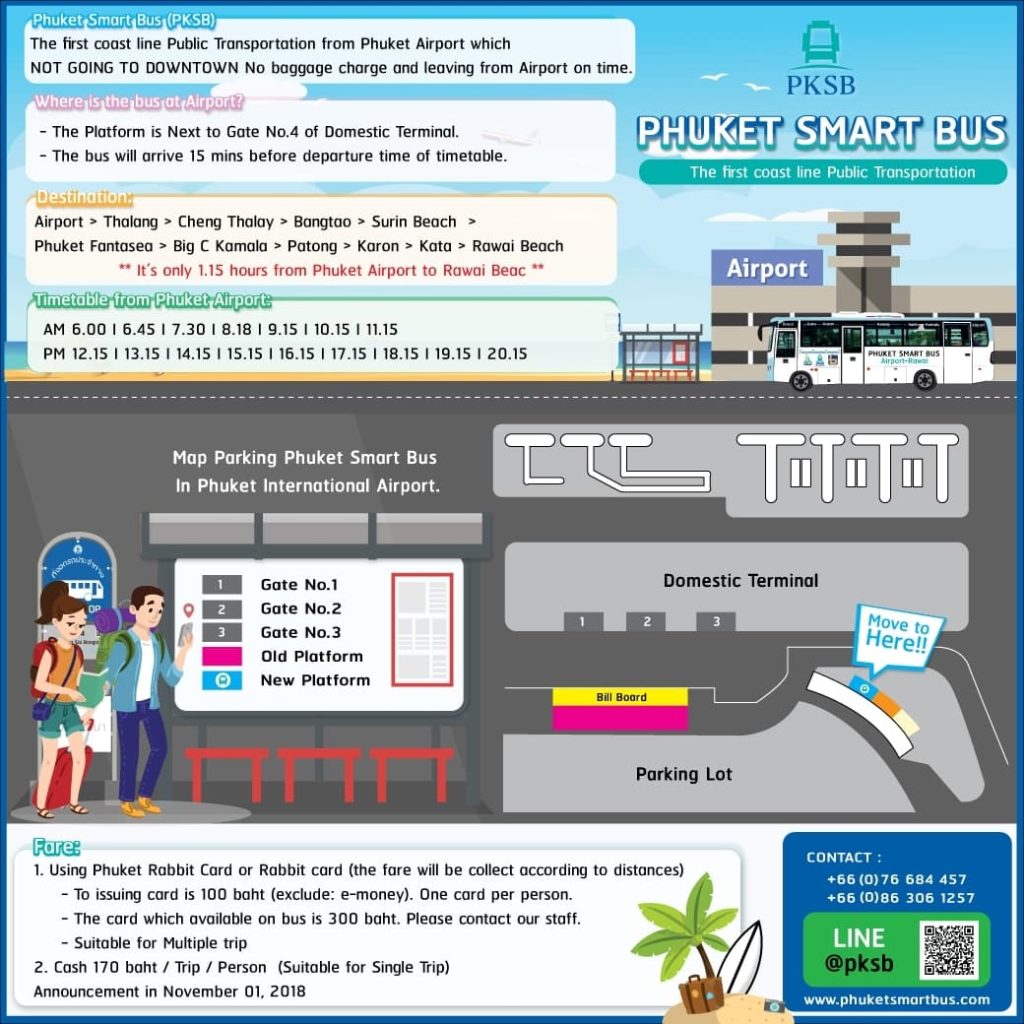 ---
The Blue Bus (Song Taew)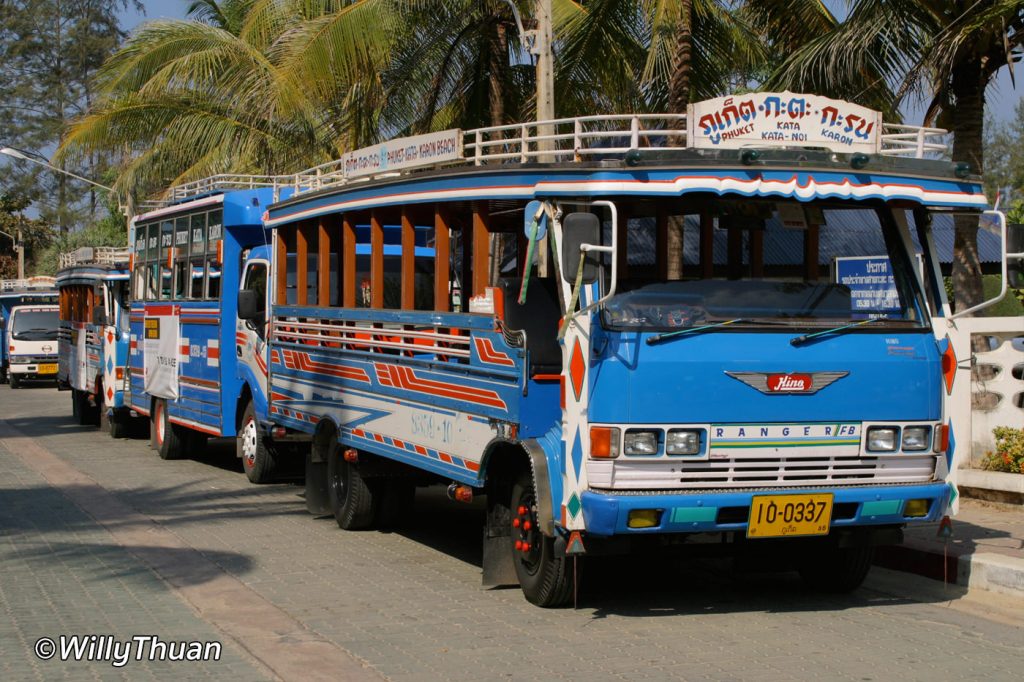 The oldest and best-known local bus is the Blue Bus (known as Song Taew). It often looks more like a wooden truck than a bus as you know it. Those will only take you from Phuket town to a beach or a small set of beaches, but not between beaches. That blue bus leaves roughly every 30 minutes from 6 am to 6 pm, and a ride costs 30 to 50 baht.
A typical trip from Phuket Town to Patong can last 50 to 60 minutes, but you need to add the idle time waiting for a bus to arrive, plus the frequent traffic jams on the way. On the other hand, it can be a fun experience at the bus is open an open-air one and it gives you the 'local feel'.
Location: Central Market, Ranong Road Phuket Town
Hours: 6 am – 6 pm
Price: 30 to 50 baht
Itinerary: Phuket Town to a beach or a set of beaches, and back.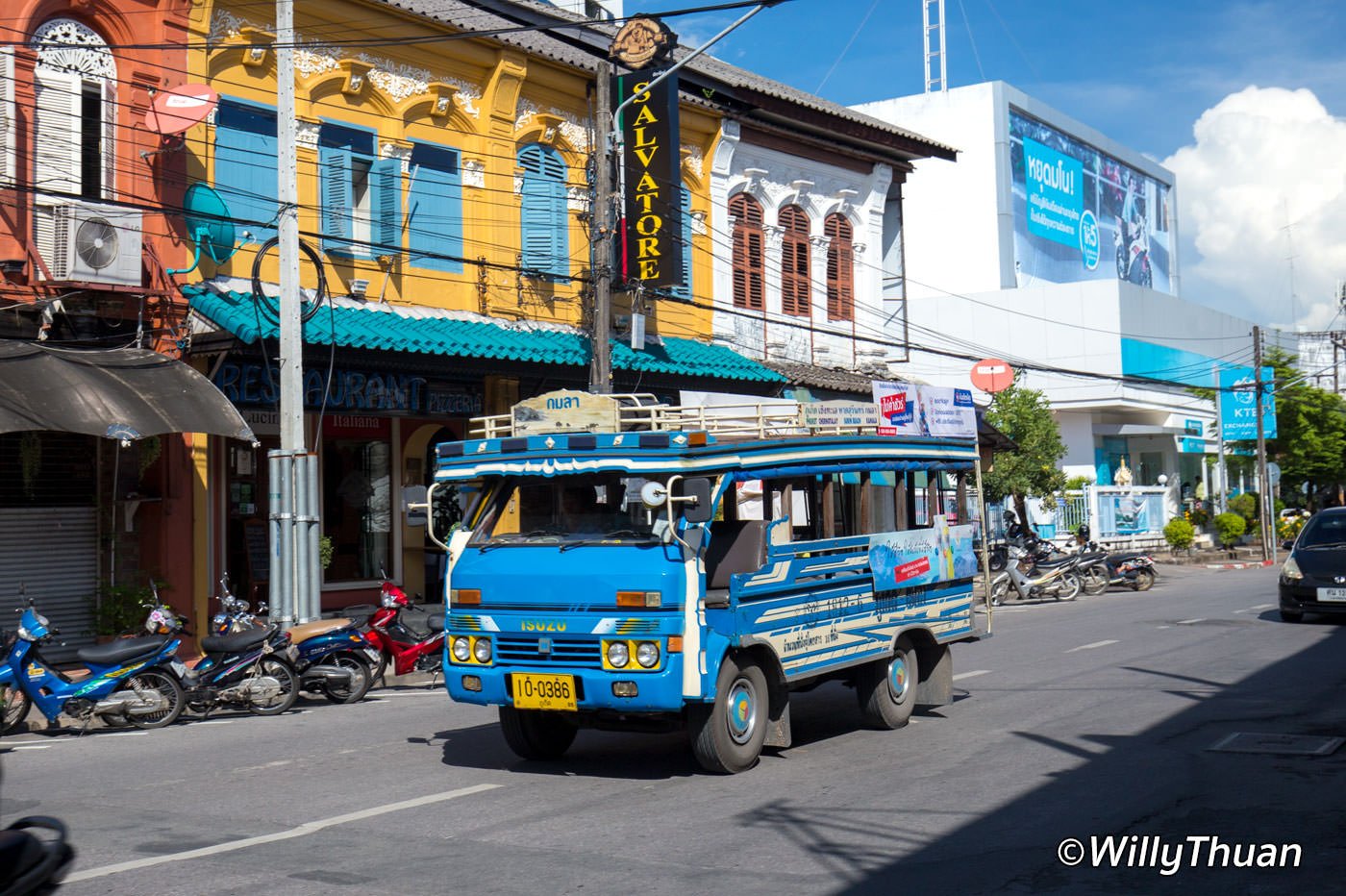 Blue Bus Routes
Patong Beach: 30 baht Karon, Kata and Kata Noi: 30 baht Kamala, Surin and Bang Tao: 40-50 baht Rawai, Nai Harn: 35 baht Chalong: 30 baht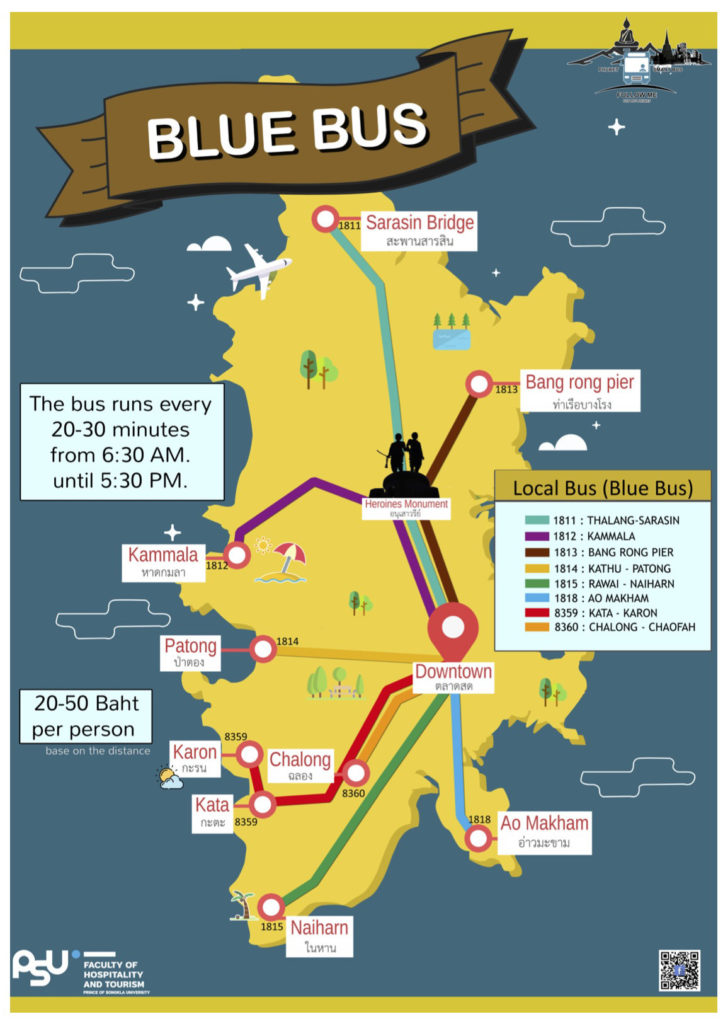 ---
The Pink Bus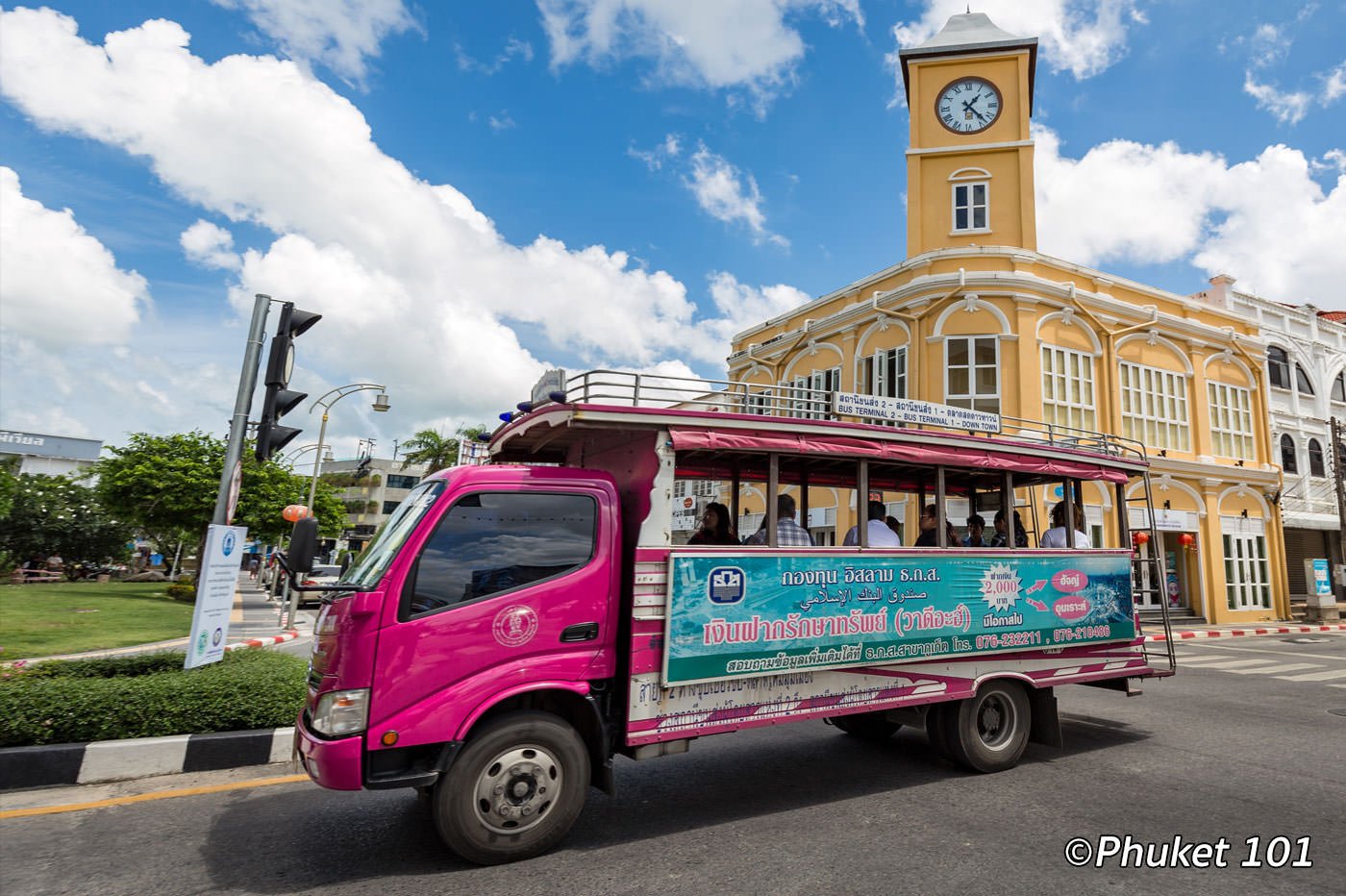 The Pink Bus is also a converted truck that circulates only around Phuket town, using four different routes as indicated on the map. The fare is only 5 baht whatever route you use.
Phuket Pink Bus Map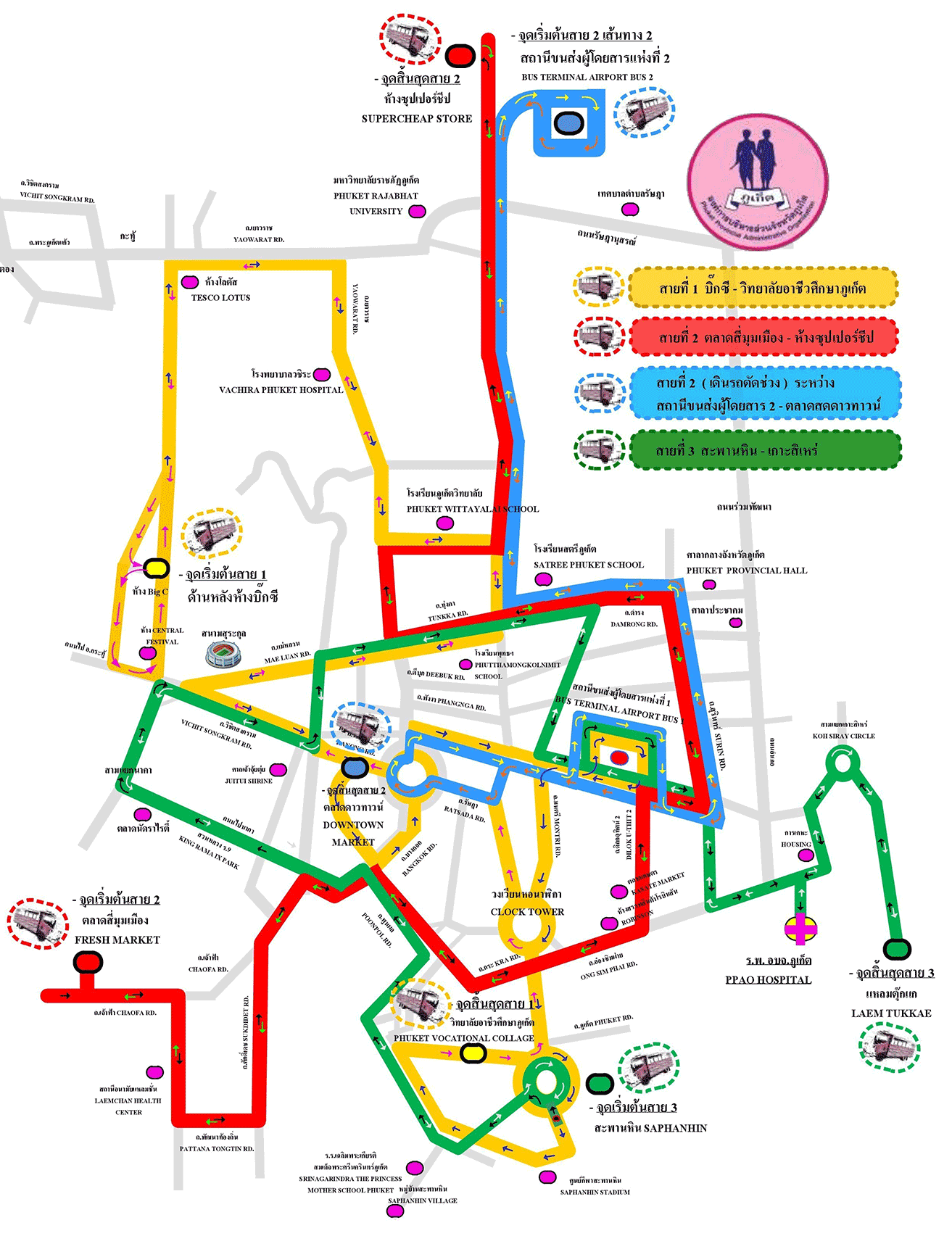 ---
---
FAQs about Phuket Smart Bus