What to Do in Rawai Beach?
Rawai Beach, at the south end of Phuket island, is not suitable for swimming, but it offers beautiful views of the nearby islands and has a peaceful local atmosphere. It's a great place to enjoy some excellent seafood by the ocean and a good starting point for island hopping.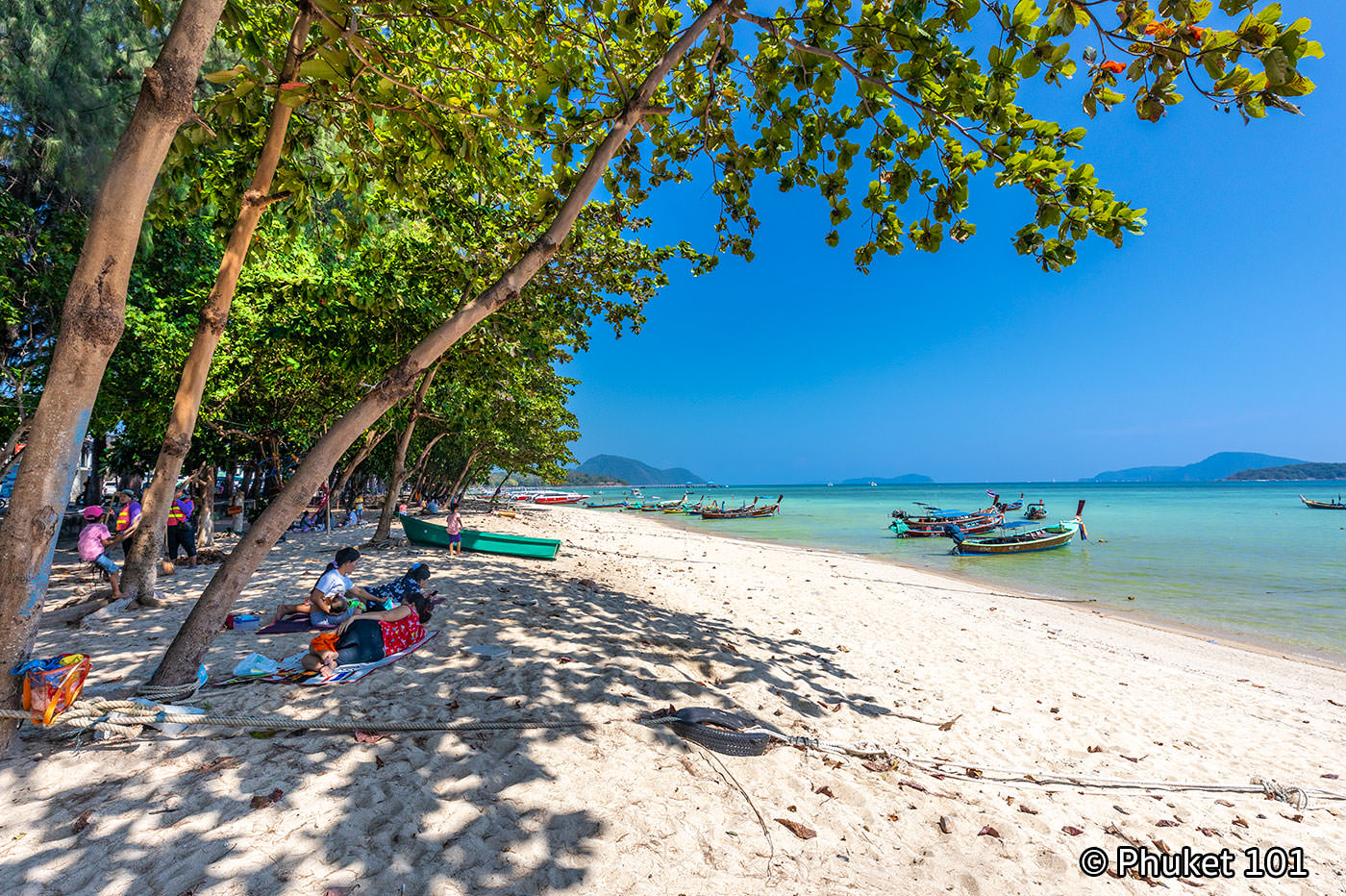 As you drive south of Chalong, you will reach the Rawai Pier. To the left side of the pier is the remaining old 'Gypsy Village', where long-established fishermen in rather precarious houses still live off fishing, boat chartering and selling shells. Now it's mostly famous for the crowded Rawai Seafood Market, where tourists buy fish, lobsters and crabs directly from the local fishermen and ask the nearby restaurants to cook them.
On the right side of the pier is a long beach road where locals anchor dozens of longtail boats and speedboats. The place has changed a lot in recent years and now has many bars, convenience shops, massage, fitness clubs, and a few hotels. Thankfully, despite the many changes, there are still a few excellent local restaurants by the sea.
WHAT TO DO IN RAWAI?
Rawai has a discreet charm with more things to do than most people think. A couple of superb beaches are nearby, and you get easy access to many islands nearby.
Nearby Places to Visit
Rawai Beach has always been very popular among the many seafood restaurants all along the waterfront. The best way to enjoy this unique experience is to sit on floor mats and eat at low tables placed on the sidewalk, just as locals do. It's fun, and the food is often better than in tourist restaurants. It's a more memorable experience and a beautiful photo to take home
Nearby Island to visit from Rawai
Rawai Beach Video
Subscribe to our YouTube for more Phuket videos!
Can you swim in Rawai Beach?
Unfortunately, Rawai is not a swimming beach as there are way too many longtail boats and speedboats parked at any time of the day. However, if you walk to the east end, passed the large Rawai Seafood Market, you will find a reasonable swimming spot.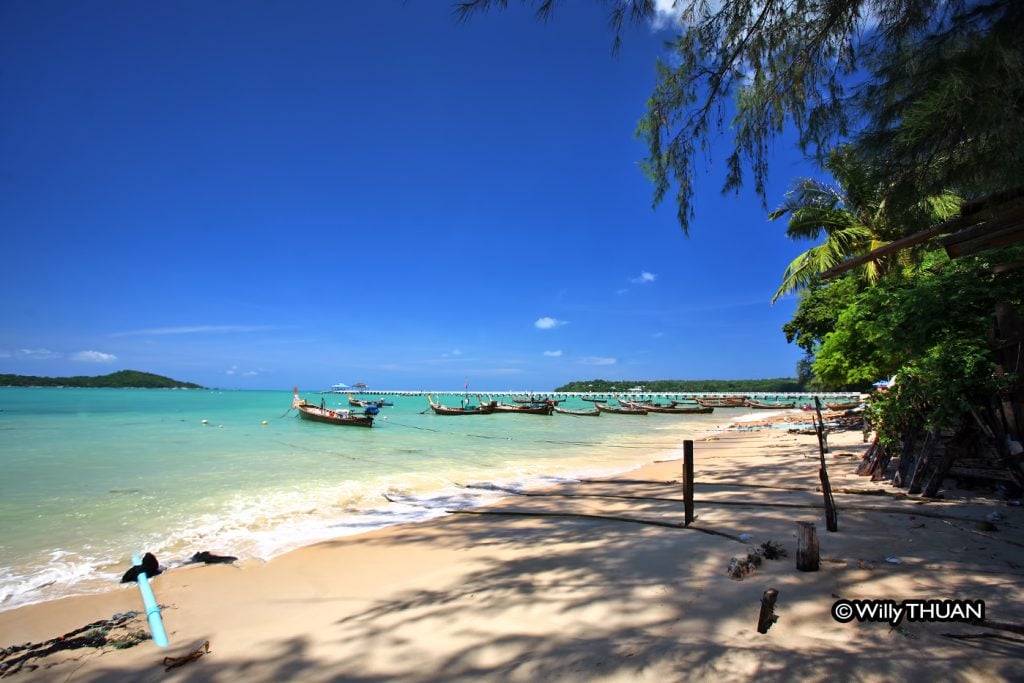 Not many hotels are available in the Rawai neighbourhood, maybe because people prefer the West Coast, but some noticeable hotels are the Serenity Resort and its amazing views. More inland is the Golden Tulip Mangosteen Resort on top of a nearby hill and Coconut Paradise Villas with its private pool villas, popular for peace seekers and families. Rawai Beach is not your usual beach destination but offers a unique local feel and is perfect if you prefer a quiet and peaceful holiday with a lot of delicious seafood!
Rawai Beach Event Calendar
RAWAI INFORMATION
Rawai Photo Gallery
FAQs about Rawai Beach