What is Rawai Beach?
Rawai Beach, at the south end of Phuket island, is not a swimming beach but offers beautiful views on the many nearby islands and has a peaceful local atmosphere. It's a great place to enjoy some excellent seafood be the seaside, and a good starting point to do some island hopping.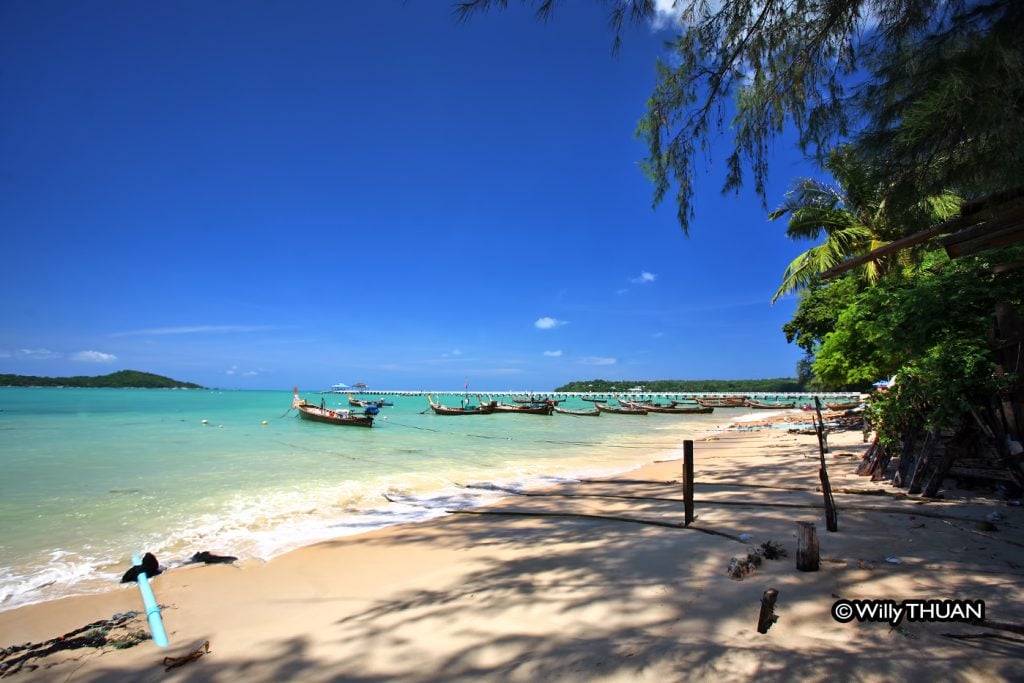 As you drive south of Chalong bay, you will reach Rawai Pier. To the left side of the pier is the remaining of the old 'Gypsy Village', where long-established fishermen in rather precarious houses still make a living off fishing, boat chartering and selling shells. Now it's mostly famous for the crowded Rawai Seafood Market.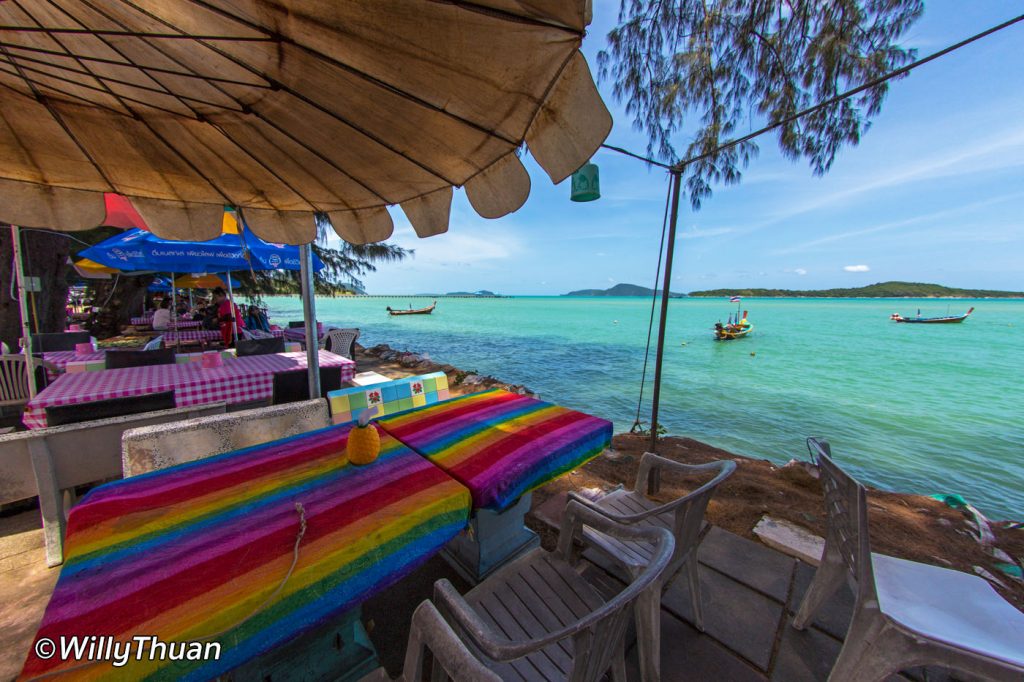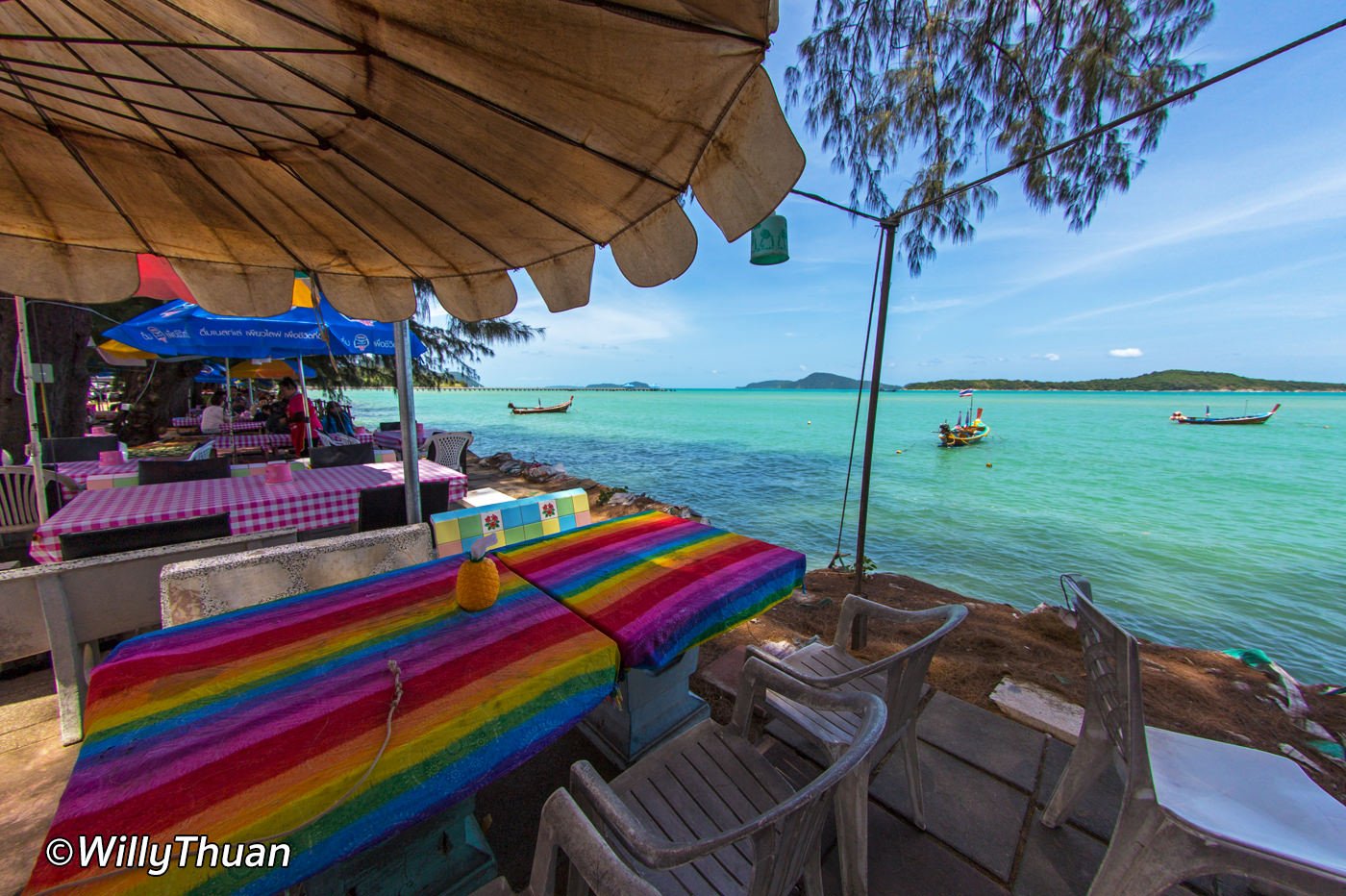 To the right side of the bay, is a long line of restaurants and bars as well as the anchorage for dozens of longtails boats and speedboats. And the far right side is often the starting point for good kite surfing when wind permits.
---
What to Do in Rawai?
Nearby attractions include shopping along the Gypsy Village seafront, selling shells and local pearls near a small fish market. The large Phuket Shell Museum has been the landmark of the Rawai area for almost twenty years, and of course.
---
Promthep Cape View Point famous for its striking sunsets which, with its sugar palm trees, is a symbol of Phuket island (you can recognize it on some Phuket car plates having a 'lucky number'). Read more
---
From Rawai Beach, you can take a longtail to the nearby Bon Island and spend the day snorkelling, relaxing and enjoy a tropical lunch in this little known hideaway. Read more
---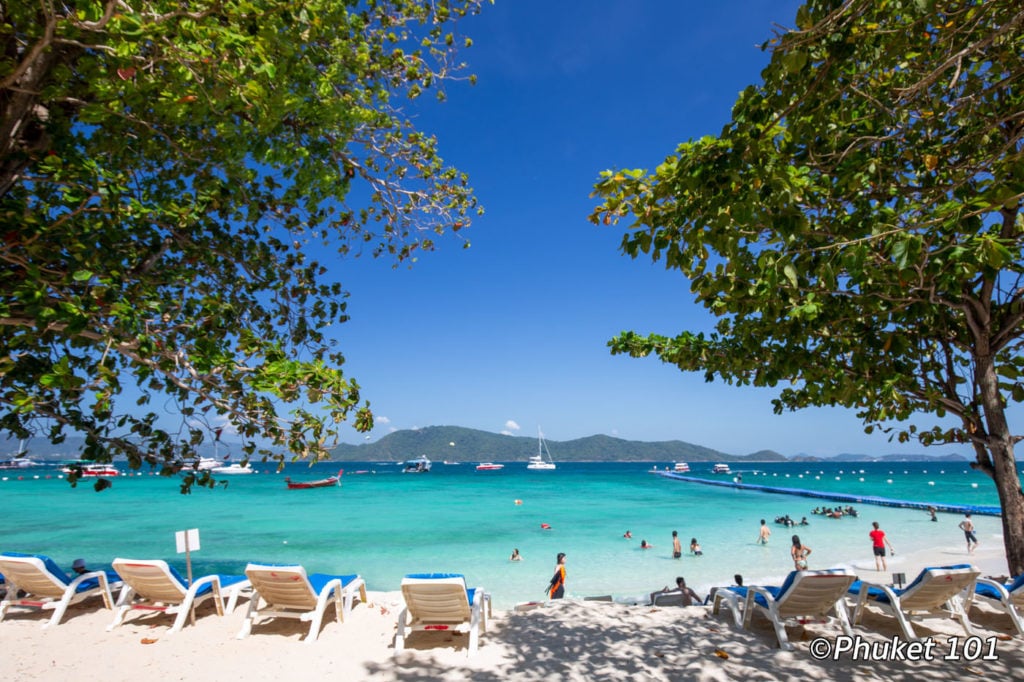 Coral island is just 15 minutes by longtail boat from Rawai. It consists of 2 beautiful beaches: Banana Beach, which can be rather crowded with tourists, and long beach, where the Coral Island Resort offers beach bungalows. Read more
---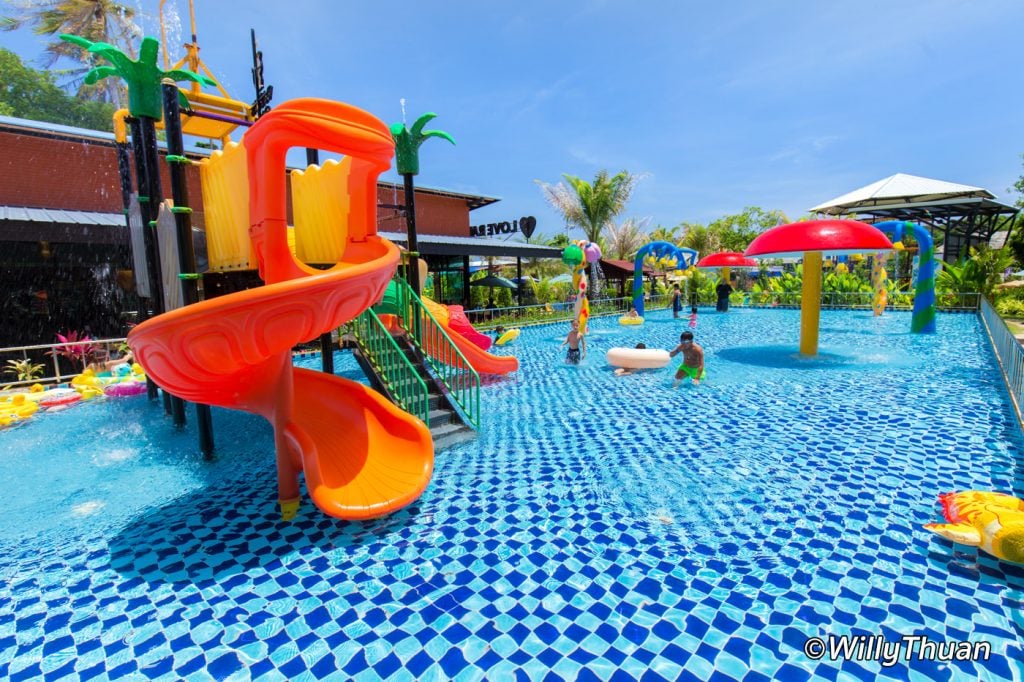 If you came as a family, you could spend the afternoon at the Rawai Park Kids Club. The Kids Club features a lot of games and a larger shallow and colourful swimming pool.
---
Where to Eat in Rawai?
Rawai Beach has always been very popular for the many seafood restaurants all along the waterfront. The best way to enjoy this unique experience is to sit down on mats and eat at small tables placed on the floor, just as locals do. It's fun and the food is often better than in tourist restaurants. It's also a more memorable experience.
---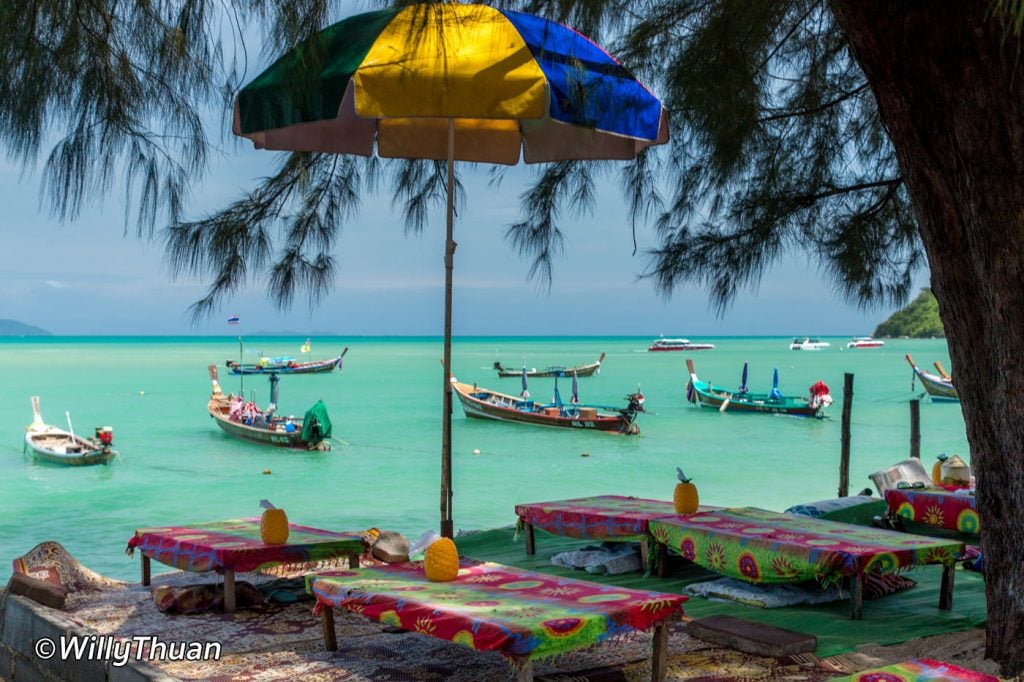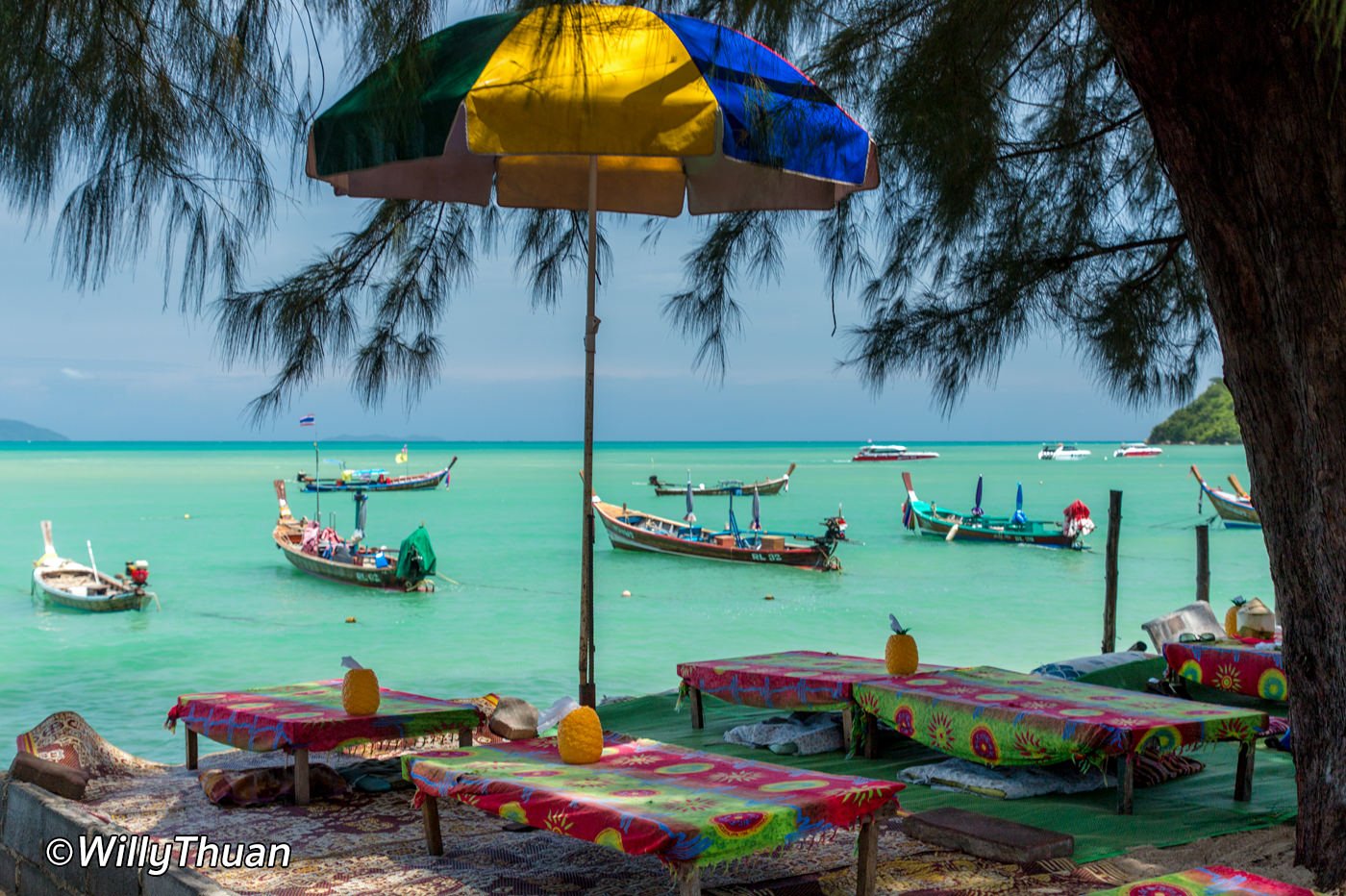 Aek Rawai Seafood Restaurant is one of the few local restaurants along the roadside of Rawai. This small place doesn't any particular sign and may not attract a mass of hungry tourists, but this is where we love to go for a real seafood lunch or dinner. The setting is typical of local restaurants here: the kitchen is on one side of the road and the dining area on the floor of the other side, which makes that staff have to cross back and forth with trays of food!
Address: 22/9 Wiset Road, Tambon Rawai
Phone: 086 948 1551
Price: Affordable
---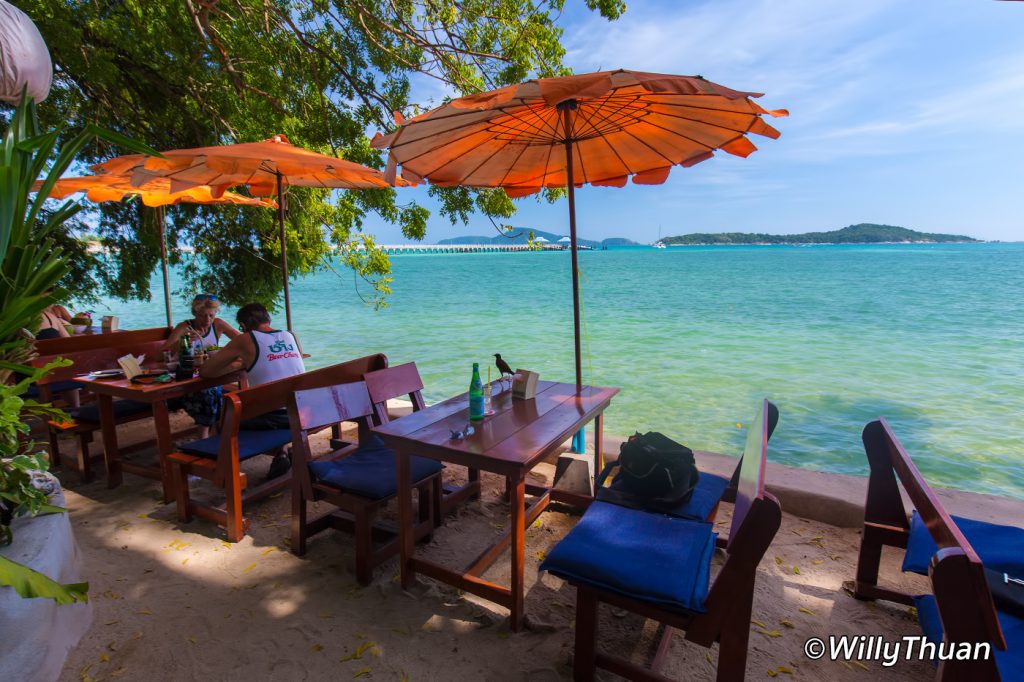 For more than 20 years, Nikita's Beach Restaurant has been a favourite spot among expats and returning visitors alike. Set by the sea in the shade of very large trees near the Rawai pier Nikita's serves good Thai food and seafood at excellent price. Read more
Address: 44 Viset Road Rawai Beach, Rawai, Phuket
Open: 9:30 am – 11:30 pm
Tel: 076 288 703
Price: affordable
---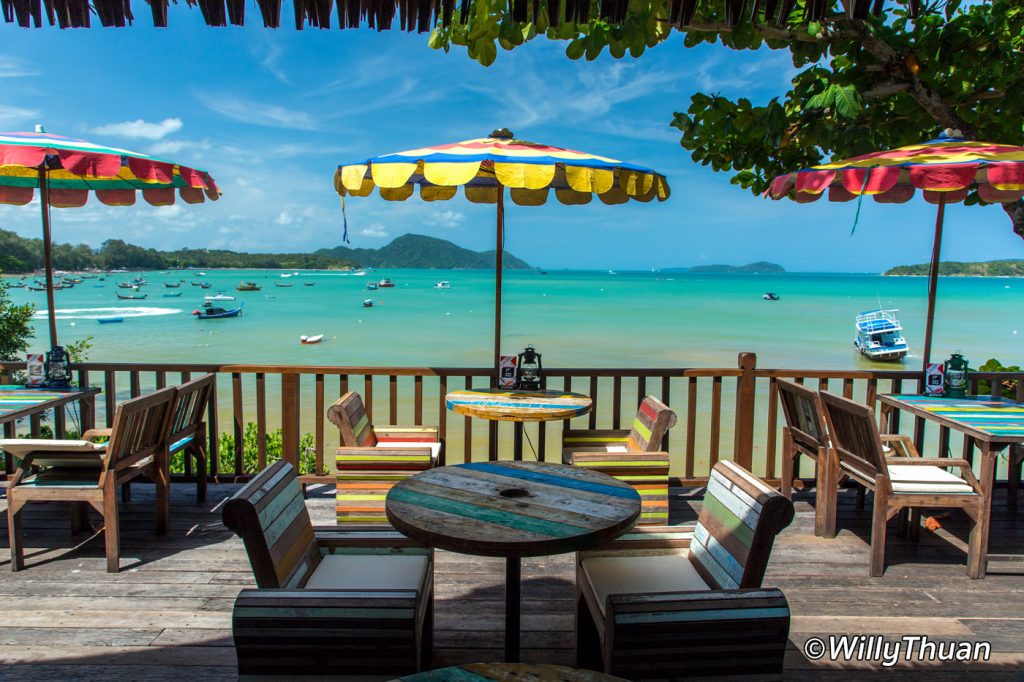 Rawai View Cafe is a charming little restaurant and bar with a beautiful wooden terrace overlooking the bay of Rawai Beach, in the very south of Phuket island. It's well hidden and not on the tourist roads but with such superb setting, it quickly is growing in popularity. This restaurant is a perfect place for lunch in the shade of trees or for a romantic dinner by the sea. Read more
Address: 96/6 Moo.6 Soi Laem PromThep 1 Viset Road
Open: 2 pm – 10 pm (closed Monday)
Tel: 088 768 3340
Price: Affordable
---

---
Baan Rimlay
Baan Rimlay is a small rustic Thai restaurant with a good atmosphere where locals like to go for dinner or party. The restaurant is under the trees by the sea, not far from the pier.
Address: 44, Rawai, Mueang Phuket District, Phuket 83100
Phone: 091 789 3292
Open: 10 am – 10 pm
---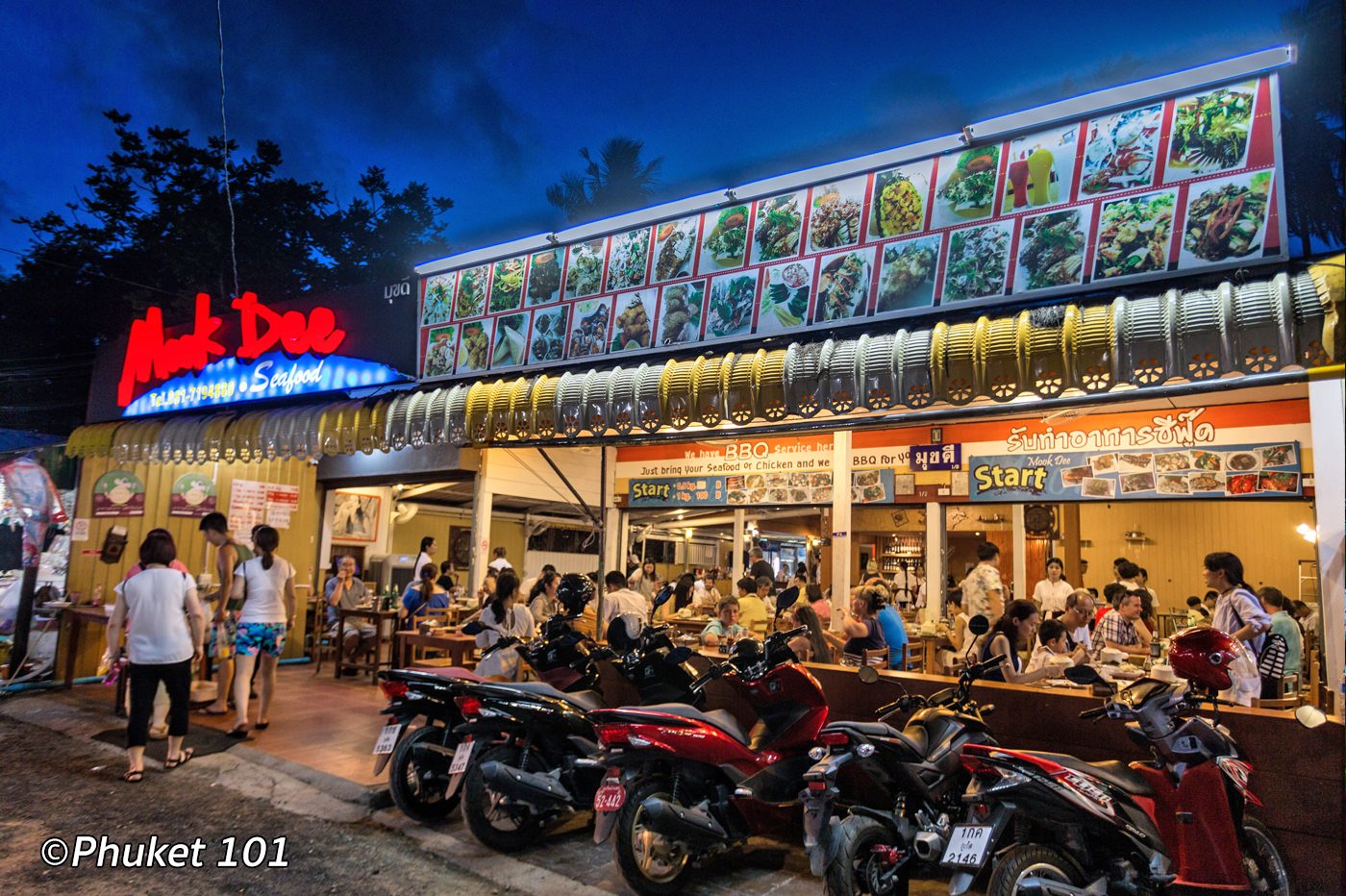 As mentioned earlier, the Rawai Seafood Market is very popular. You order any fish or seafood you like from one side of the road and take it to the restaurants just opposite to have it cooked for 100 baht per kilo. It's also fun but since everywhere tourist tends to flock, prices go up instantly.
---
If you prefer to eat at the table, go to the western end, at the curve pointing at Promthep Cape there is a small street leading to a group of small seafood restaurants.
---
Where to Stay in Rawai
Not too many hotels are available around, as many people prefer the west coast, but some noticeable hotels are the Serenity Resort and its amazing views. More inland is the Golden Tulip Mangosteen Resort on top of a nearby hill and Coconut Paradise Villas with its private pool villas, popular for peace seekers and families. Overall, Rawai Beach is not your usual beach destination but offers a unique local feel and is perfect if you prefer a quiet and peaceful holiday with a lot of delicious seafood!
---
Rawai Photo Gallery
---
Where is Rawai Beach?
---
What's Around?