Where to Eat in Rawai Beach?
Rawai Beach boasts an array of diverse dining options, from delightful seafood eateries to cosy Thai and Western-style restaurants. The waterfront is where the most popular restaurants are, offering a unique dining experience where you can enjoy local seafood while seated on floor mats at low sidewalk tables as locals do. This immersive experience adds a fun element superior to those found in more touristy spots. Dining this way will be a fun memory, complete with the added bonus of capturing a beautiful photograph of Rawai Beach.
Sponsored
Vida Nova Phuket welcomes guests to explore their seaside restaurant offering delightful international dining. Nestled in Rawai's heart, overlooking Rawai Beach, their Boho-inspired restaurant exudes charm and tranquillity throughout the day. Visitors can enjoy all-day breakfast, lunch, and dinner while enjoying the ocean view just across the street.
Address: No. 57/6, Rawai, Phuket, 83130
Phone: 094 943 4736
Hours: 8 am – 12 pm
Instagram: https://www.instagram.com/vidanova_phuket
For over 20 years, Nikita's Beach Restaurant has been a favourite spot among expats and returning visitors. Set by the sea in the shade of huge trees near the Rawai pier, Nikita's serves good Thai food and seafood at an excellent price. Read more
Address: 44 Viset Road Rawai Beach, Rawai, Phuket
Open: 9:30 am – 11:30 pm
Tel: 076 288 703
Price: Affordable
Phuket 101 receives 250,000 monthly visitors on average (500,000 pageviews/month).
If you wish to advertise on this space or other options available on Phuket 101, just contact us.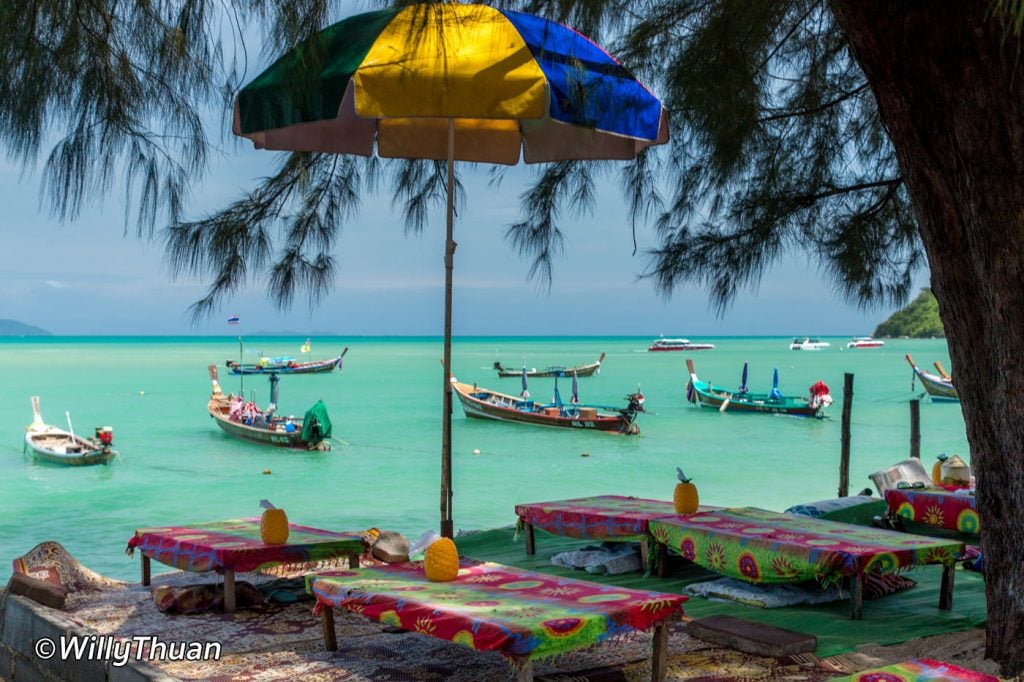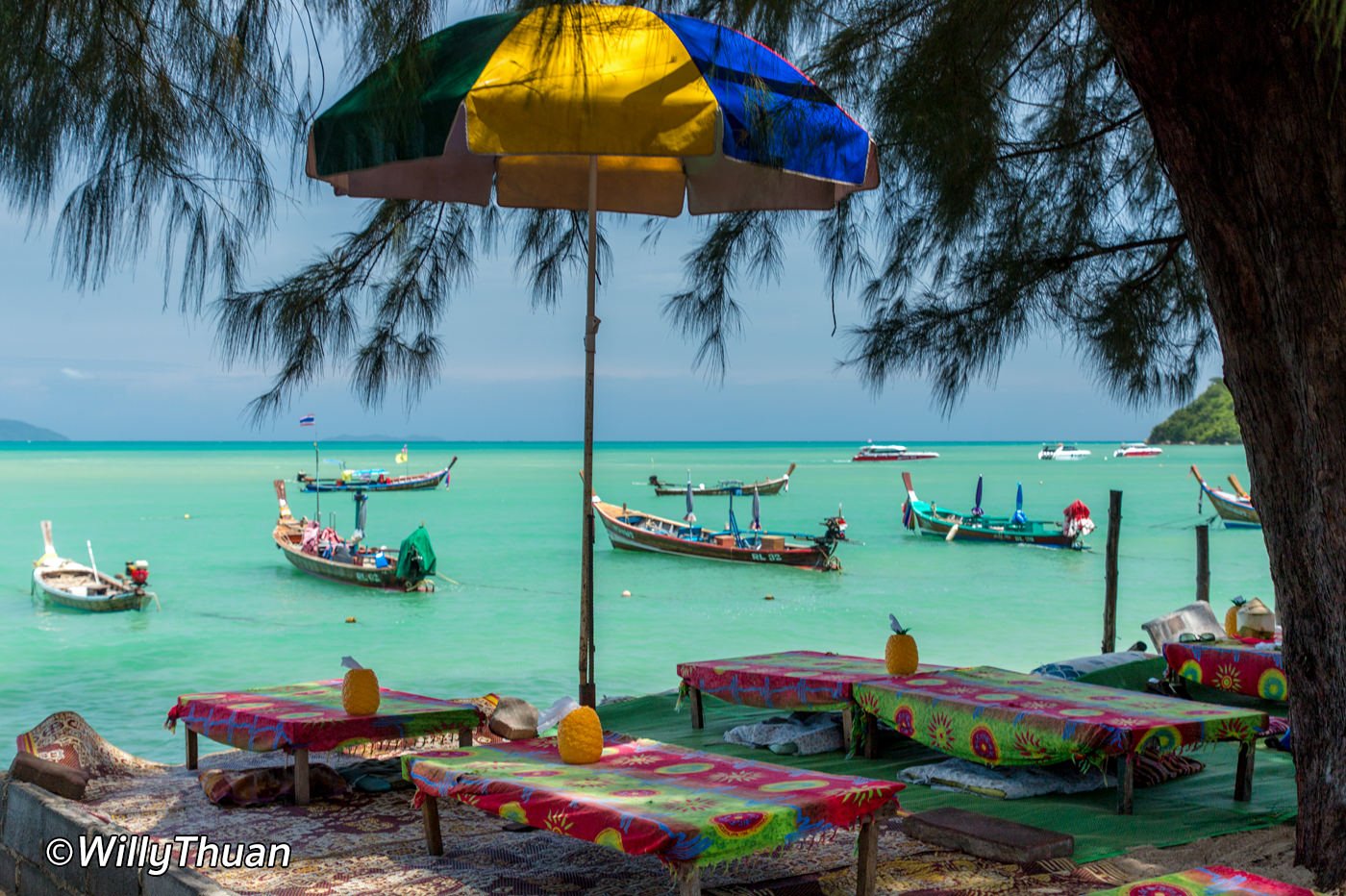 Aek Rawai Seafood Restaurant is one of the few local restaurants along the roadside of Rawai. This small place doesn't have any particular sign and may not attract a mass of hungry tourists, but this is where we love to go for a real seafood lunch or dinner. The setting is typical of local restaurants here: the kitchen is on one side of the road and the dining area on the opposite side's floor, making the staff have to cross back and forth with trays of food!
Address: 22/9 Wiset Road, Tambon Rawai
Phone: 086 948 1551
Price: Affordable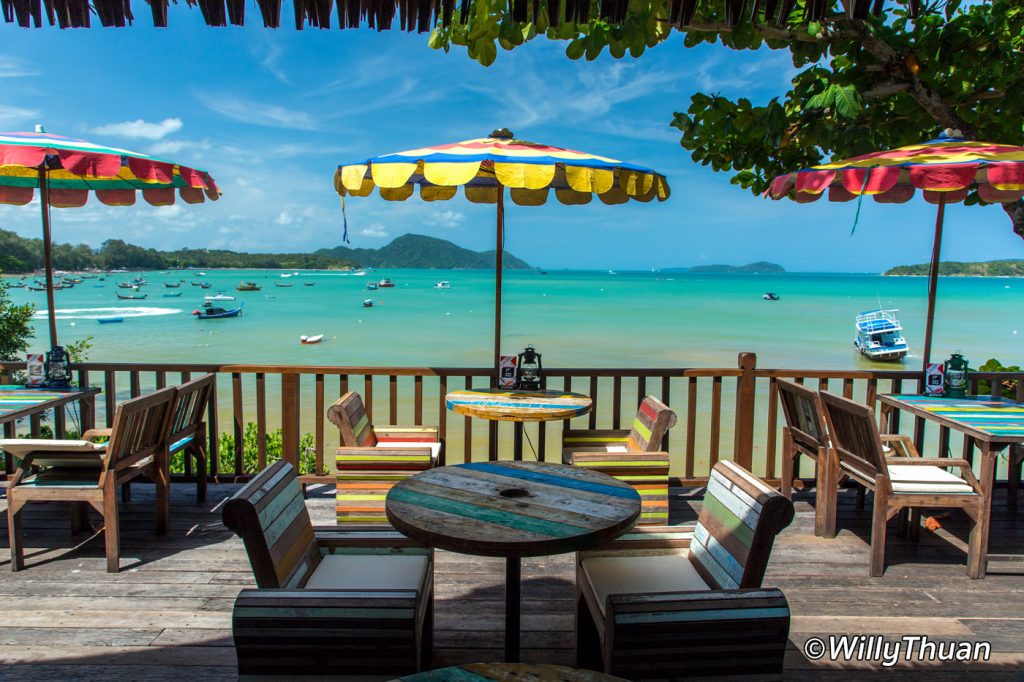 Rawai View Cafe is a charming little restaurant and bar with a beautiful wooden terrace overlooking Rawai Beach's bay, in the very south of Phuket island. It's well hidden and not on the tourist roads but with such a superb setting; it is quickly growing in popularity. This restaurant is good for lunch in the shade of trees or for a romantic dinner by the sea. Read more
Address: 96/6 Moo.6 Soi Laem PromThep 1 Viset Road
Open: 2 pm – 10 pm (closed Monday)
Tel: 088 768 3340
Price: Affordable
Bon Island restaurant is a little hidden gem on the small island you can see when standing on Rawai Beach. The restaurant serves local seafood and Thai food in a thatched-roofed restaurant by the beach.
Baan Rimlay
Baan Rimlay is a small rustic Thai restaurant with a pleasant atmosphere where locals like to go for dinner or a party. The restaurant is under the trees by the sea, not far from the pier.
Address: 44, Rawai, Mueang Phuket District, Phuket 83100
Phone: 091 789 3292
Open: 10 am – 10 pm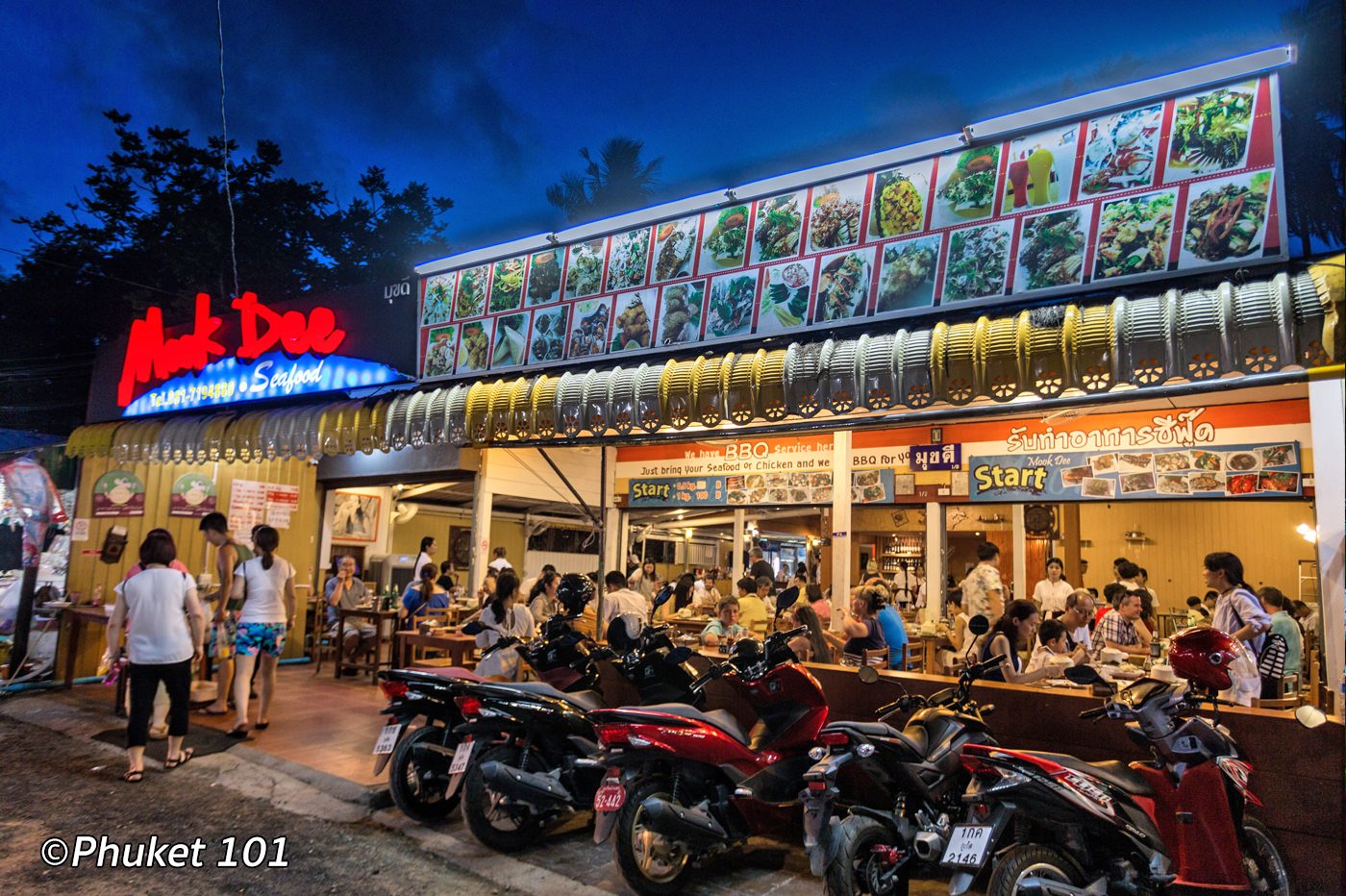 As mentioned earlier, the Rawai Seafood Market is very popular. You order any fish or seafood you like from one side of the road and take it to the restaurants just opposite to have it cooked for 100 baht per kilo. It's also fun, but since everywhere tourist tends to flock, prices go up instantly.