Where to find great seafood in Phuket?
Kan Eang 2 is not the most accessible place to find, but it's one of Phuket's best local seafood restaurants. Everyone here knows that there are 2 Kan Eang Seafood restaurants on the island. Kan Eang@Pier is the youngest and most talked about, while Kan Eang 2 is the venerable and more modest older sister.
Without Google maps (there is one at the end of the page), it would almost be hard to find since there are very few signs on the road to show you the way. We must admit, on the day we visited, we just wanted a good look and a good lunch. We knew the food would be good, but our expectation of the atmosphere was rather low. So imagine our surprise when we parked in front of a nicely renovated restaurant. It has become so beautiful that it now ranks pretty high in our 'Best Seafood Restaurants in Phuket'.
An excellent way to describe Kan Eang 2 is to compare it with its successful sister 'Kan Eang@Pier'. Kan Eang 2 has everything a good seafood restaurant should have. Fresh fish, crabs, prawns and shells are the main ingredients, and both restaurants probably get it from the same place. Food and service are less sophisticated, the menu appears shorter, and crabs are a little smaller, but they serve everything you can expect from such a venue, plus the price is significantly lower!
The setting by the beach is striking. Sober with simplicity and peacefulness has this unique atmosphere that will relax your mind down to the island mood. It might be the shade of the many trees added to a cool sea breeze, right on the Chalong beachfront with a view of mooring sailing boats and islands in the far. (I had forgotten there was a beach in this area).
The restaurant can accommodate a lot of guests in the outdoor area or indoors if rains invite itself, and the beachfront probably gets busier in the evenings, but we picked a Saturday lunch, and it was perfect. We often order the most local fares to see how 'really local' the place is, plus some blue crabs as these will always reveal the real freshness of the seafood. And we were not disappointed.
So, what's the verdict? Go to Kan Eang@Pier to treat your guests or friends; go to Kan Eang 2 to treat yourself!
---
More Photos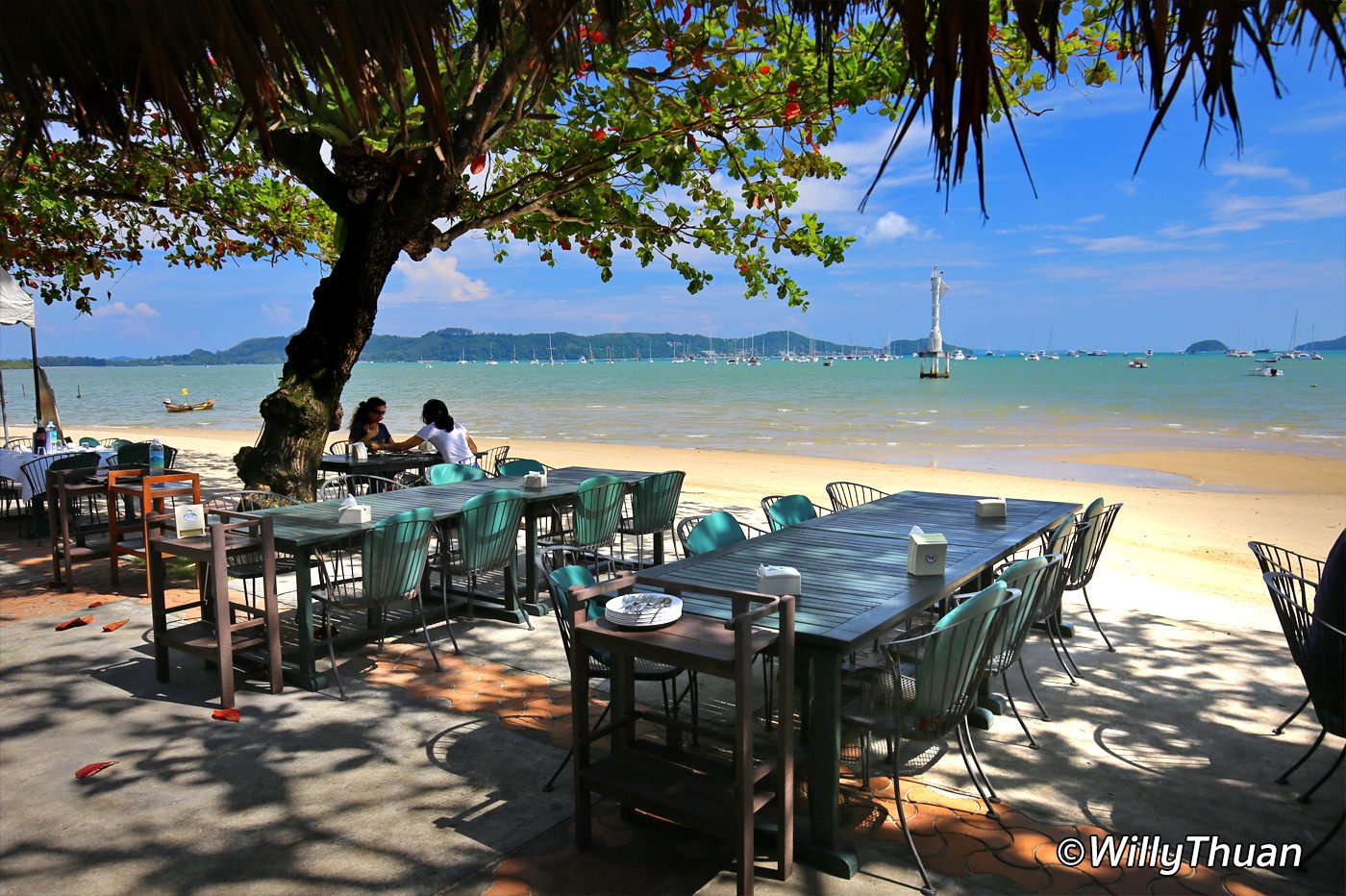 ---
---
More Restaurants in Chalong and Rawai
---
What's around?